Marijuana Is A Big Issue In Next Month's Elections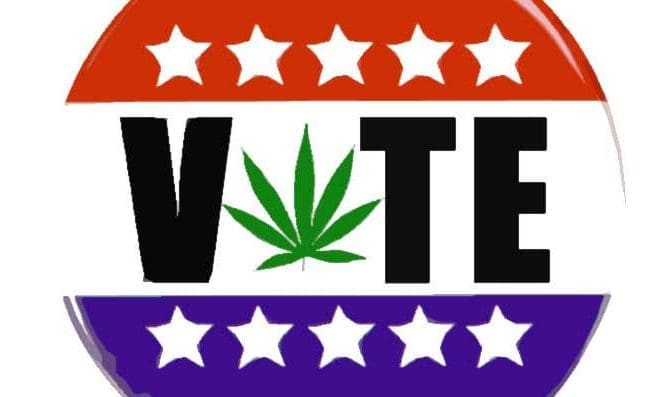 In one month, voters in two states will decide, among other things, what kind of marijuana policies they want for their communities.
New Jersey and Virginia are the only two states holding gubernatorial elections this year, and the major party nominees in both races have all called for some measure of marijuana law reform.
Here's a look at where the candidates stand…
NEW JERSEY
IN BRIEF: Democratic nominee Phil Murphy, a former U.S. ambassador to Germany, wants to make the Garden State the next to legalize, regulate and tax marijuana. Republican nominee, current Lieutenant Governor Kim Guadagno, opposes legalization but supports decriminalizing possession and expanding the state's current medical cannabis law.
PHIL MURPHY – Democrat
Murphy included a call for legalization during his primary election victory speech in June.
"The criminalization of marijuana has only served to clog our courts and cloud people's futures, so we will legalize marijuana," he said. "And while there are financial benefits, this is overwhelmingly about doing what is right and just." He also pledged in the speech to end mass incarceration and "eliminate prisons for profit."
On his campaign website, Murphy pledges to "legalize marijuana so police can focus resources on violent crimes."
In a gubernatorial candidates' forum he said that while legalization will generate tax revenue, his primary reason for supporting the policy is "a social justice reason." He also alleged that the administration of current Gov. Chris Christie (R) has "gummed up" the state's medical cannabis program.
In a general election debate, he said that legalizing cannabis should be part of "comprehensive criminal justice reform" and described ending prohibition as a "social justice" issue, citing his role as a national NAACP board member.
In another general election debate, Murphy said decriminalization isn't enough because "the drug industry stays underground, run by the same people and it's unregulated, so therefore minors in particular are exposed to that. But set aside the fact you don't earn the tax revenue, which is also a reality, the fact is it remains the wild west."
Murphy made his support for legalization clear during his primary election campaign, and often tweeted about the issue.
NJ's marijuana laws cost $143M/yr & come w a 3:1 racial disparity in arrests. As gov, Phil will legalize/tax marijuana & break this cycle. https://t.co/DIm4nRV6JH

— Phil Murphy (@PhilMurphyNJ) June 16, 2017
"I will seek to legalize marijuana & eliminate the more than 24k low-level drug arrests that bog down the courts and hurt future prospects."

— Phil Murphy (@PhilMurphyNJ) February 27, 2017
On Marijuana legalization: "I believe it's important as a social justice issue." #murphy4nj pic.twitter.com/hlNQsNjEZv

— Phil Murphy (@PhilMurphyNJ) April 27, 2017
"I was never 'hell no,' but I've spent a lot of time on it. And I have, without question, come to a place where I wasn't three and a half years ago," Murphy said in a New York Times interview about his evolution on marijuana. "You can't have that many young people of color doing time on stupid drug crimes."
KIM GUADAGNO – Republican
During a primary debate this year, Guadagno made it clear that she opposes legalization but does support some cannabis reforms.
"I have personal experience about what exactly happens to somebody who drives while they're high, which is why I would oppose legalization of marijuana," she said, noting that her son went to college in Colorado. "Having said that, however, I completely agree that we should decriminalize it. Because no one should suffer because of the color of their skin or because of their social background or because they were picked up with a small quantity. What that quantity is is up for argument."
On medical cannabis, Guadagno said the state should "streamline" access and "make it easier for people that have doctors' notes to get it and we need to provide it to children that need it the most."
But she said that full marijuana legalization would put the state at risk of federal interference.
In a gubernatorial candidates' forum she said legalizing marijuana would "put a whole generation of children at risk" and that ending prohibition would give her 17-year-old son an "opportunity" to use cannabis.
During a general election debate, Guadagno said she is "wholly opposed" to ending prohibition, which she described as "legalizing drug dealers." But she said decriminalization "would solve the social justice issue." And she would "expand the medical marijuana program," adding: "It's onerous, it's hard to work with, it's not available to those it should be made available to."
In another general election debate, she said she won't legalize marijuana because she's concerned about intoxicated driving and access to kids. "I don't want our children, I don't want our people to walk down the street and buy a pack of cigarettes and be drug dealers," she said.
CONTEXT: Legislative leaders in New Jersey have indicated they are prepared to enact legalization as soon as a supportive governor is seated. Currently Gov. Chris Christie (R), who is term-limited and cannot run again, is one of the nation's most prominent opponents of ending cannabis prohibition.
VIRGINIA
IN BRIEF: Democratic nominee, current Lieutenant Governor Ralph Northam, supports decriminalizing marijuana and expanding medical cannabis access. Republican nominee Ed Gillespie, a former Republican National Committee chairman, doesn't support those outright changes but has said he supports policies that would reduce marijuana arrests as well as enacting a more limited expansion of the state's current low-THC medical cannabis law.
RALPH NORTHAM – Democrat
Northam has made marijuana law reform a centerpiece of his campaign, often describing the issue in racial justice terms.
"We need to change sentencing laws that disproportionately hurt people of color. One of the best ways to do this is to decriminalize marijuana," he wrote in a blog post early this year. "African Americans are 2.8 times more likely to be arrested for marijuana possession in Virginia. The Commonwealth spends more than $67 million on marijuana enforcement — money that could be better spent on rehabilitation."
As a physician, Northam is "increasingly convinced by the data showing potential health benefits of marijuana, such as pain relief, drug-resistant epilepsy, and treatment for PTSD," his campaign website says. "By decriminalizing it, our researchers can better study the plant so doctors can more effectively prescribe drugs made from it."
The lieutenant governor also sent a letter to the Virginia State Crime Commission, which is currently conducting a review of the effects of potential marijuana decriminalization. "Virginia spends $67 million on marijuana enforcement – enough to open up another 13,000 pre-K spots for children," Northam wrote. "African Americans are nearly 3 times as likely to get arrested for simple possession of marijuana and sentencing guidelines that include jail time can all too often begin a dangerous cycle of recidivism."
During a debate, Notham mentioned that his father is a judge while making a point about the cost of enforcing marijuana laws.
Northam has tweeted about cannabis reform a number of times.
Decriminalizing marijuana would be a good step toward helping to correct systematic racism in our justice system. https://t.co/5R7YxBJi10

— Ralph Northam (@RalphNortham) July 27, 2017
African Americans are 2.8x more likely to be arrested for marijuana than white people. Marijuana decriminalization is a racial justice issue pic.twitter.com/kmKiWul1pE

— Ralph Northam (@RalphNortham) April 5, 2017
Current marijuana laws are costly and hurt communities of color. That's why I believe in decriminalizing it. https://t.co/tVYs3hpwX0

— Ralph Northam (@RalphNortham) August 9, 2017
Northam says he "often" encounters patients who benefit from medical marijuana, and he released a campaign ad telling the story of a young constituent of his for whom he helped gain cannabis access.
As Haley's doctor, Ralph knew that access to medical marijuana was one of her best chances at a better life. pic.twitter.com/03WaKSYWLc

— Ralph Northam (@RalphNortham) April 19, 2017
Additionally, Northam supports federal cannabis rescheduling. "What would happen after that is marijuana would be reclassified and then we can look at medicinal uses," he told HuffPost. "And the point I like to make to people is there are probably around 100 or more medicines we use routinely that come from plants. And so there are many potential uses for marijuana."
He also backs allowing hemp cultivation. "A Northam administration will support new efforts to bring Virginia products to market, including industrial hemp processing," his campaign website says. "Several of our key public institutions, including Virginia State University, Virginia Tech, University of Virginia and James Madison University, are conducting field research on industrial hemp [and] Virginia could explore workarounds to increase access to hemp for private growers. Additionally, at the federal level, Ralph supports the removal of industrial hemp from the Controlled Substances Act of 1970… As part of Ralph's economic development plan, he will continue efforts to recruit an industrial hemp processor for when then federal law changes."
ED GILLESPIE – Republican
At the start of the campaign Gillespie wasn't on record in favor of any changes to marijuana laws. But Northam's reform advocacy, and the response it has generated, has apparently influenced the Republican to look more seriously at the issue.
Last month Gillespie rolled out a criminal justice reform plan that includes a "Three Strikes and You're In" policy that would allow people arrested for marijuana possession to avoid criminal charges until their third police encounter.
"This policy will reduce the number of Virginians who enter the criminal justice system and help to get treatment to more people," Gillespie's plan says. "Data show significant racial disparities in marijuana charges, this policy will help address them by providing opportunities to avoid entry into the criminal justice system and encouraging people to get help and reconsider their choices."
Under the policy, cannabis would not be formally decriminalized.
Gillespie's plan also calls for modest expansion's to the state's limited low-THC medical cannabis law.
"Research proves that Virginians can benefit from certain uses of marijuana to help the treatment, pain management, and healing of certain severe conditions. We owe our fellow Virginians every chance of treating and managing certain significant conditions such as cancer and epilepsy," it says. "Ed supports appropriate, limited, tightly regulated use of marijuana for medicinal purposes based in science and on medical trials."
State Sen. Jill Vogel, Gillespie's lieutenant governor running mate, previously introduced legislation to add new qualifying medical conditions under the law. "Expanding safe, legal access to CBD oil and medical marijuana for seriously ill patients gives doctors another option and ensures patients aren't forced to choose between receiving treatment and following the law," Vogel said. "I'm proud to have taken the lead in introducing legislation in Virginia's Senate helping expand safe, legal access for patients in need and look forward to working with my party as an advocate for this much-needed policy reform."
In an earlier Facebook Live chat, Gillespie said, "I think there has been a growing case for tightly regulated, strictly regulated medicinal marijuana."
Gillespie also supports allowing hemp cultivation. "Industrial hemp is a cash crop and can be found in a variety of products such as paper construction materials, food, personal care items, rope, canvas and nutritional supplements," his campaign website says. "Ed will work with the federal government, General Assembly and licensing boards to explore industrial hemp production as an option for Virginians."
As a Republican, Gillespie argues he is best positioned to push the federal government to modernize its approach to hemp. "Given the science and the data that we have at this point, I would be one who would be able to work with the Trump administration to be able to make the case for Virginia being one of the areas where we should be able to establish some practices and procedures for us to be able to have commercial development for industrial hemp," he said.
CONTEXT: Virginia lawmakers considered but did not act on decriminalization legislation during the 2017 session. However, with the State Crime Commission conducting its study of the issue by the request of the Senate majority leader, its possible recommendation of removing marijuana's criminal penalties would likely provide a significant boost to efforts to pass a bill.
Election day in both New Jersey and Virginia is Tuesday, November 7.
Photo courtesy of Democracy Chronicles.
Washington, D.C. Could Allow Marijuana Sales Under Mayor's New Bill And Democratic Control Of Congress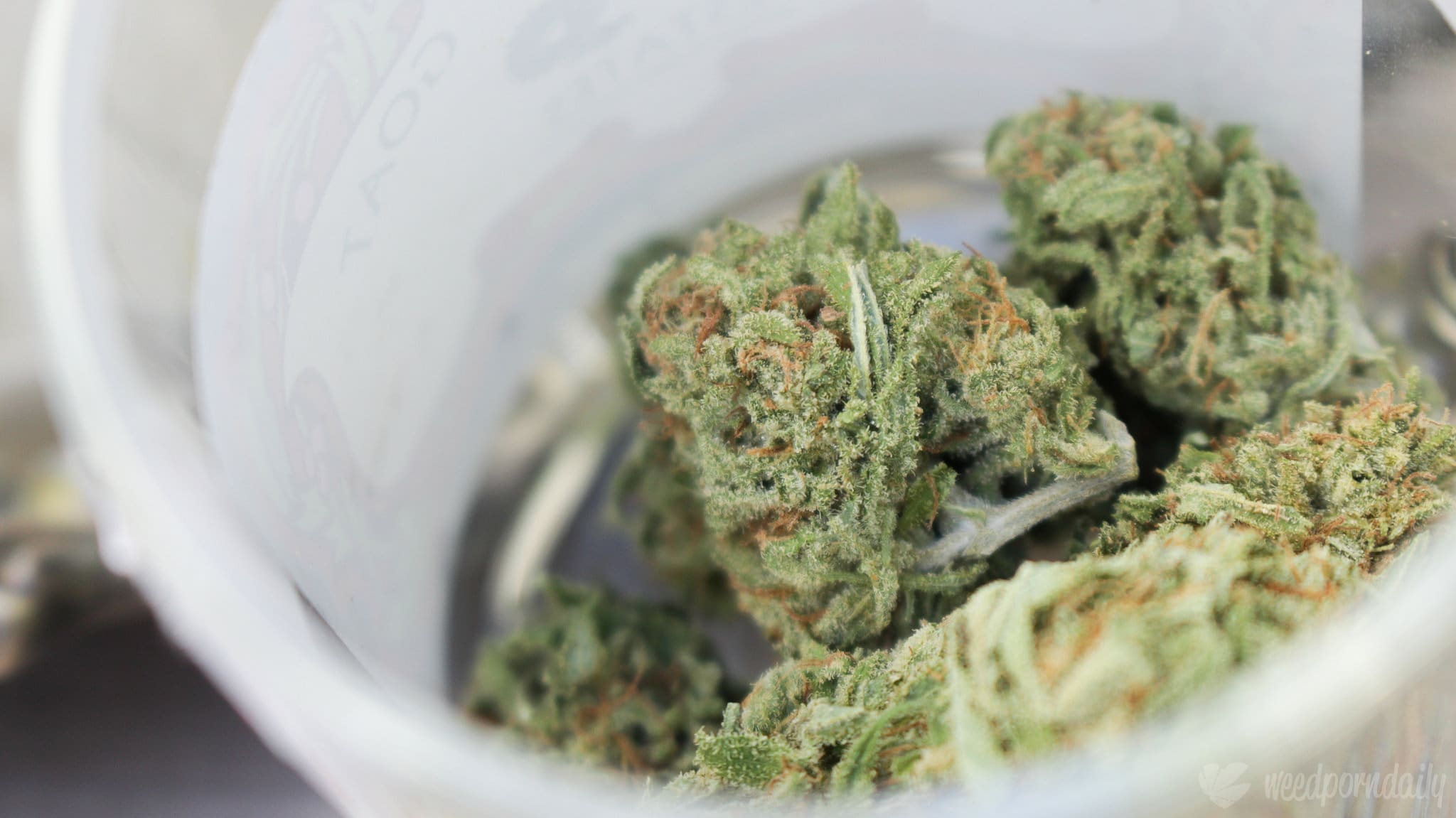 The mayor of Washington, D.C. on Friday introduced a bill to create a regulated marijuana market in the District. And while similar legislation has been introduced in past years, the new proposal comes as Democrats take control of both chambers of Congress—a situation that bodes well for removing a federal spending rider that has long blocked legal cannabis sales from being implemented in the nation's capital.
In other words, there's renewed hope among advocates that 2021 will finally be the year that a commercial cannabis industry can be established in D.C., where voters approved an initiative legalizing marijuana possession and home cultivation in 2014. Congressional appropriations legislation has since prevented the District from authorizing sales, with Republicans in the majority in at least one chamber on Capitol Hill.
Mayor Muriel Bowser's (D) bill largely reflects past proposals, though it does include new licensing provisions and funding mechanisms that are meant to bolster social equity in the industry.
Today, we introduced the Safe Cannabis Sales Act of 2021 to create an equitable adult-use cannabis program, advance a safer and more just DC, and empower and uplift residents who have been disproportionately affected by the criminalization of cannabis.

— Mayor Muriel Bowser (@MayorBowser) February 26, 2021
"This is about safety, equity, and justice," Bowser said in a press release. "Through this legislation, we can fulfill the will of D.C. voters, reduce barriers for entering the cannabis industry, and invest in programs that serve residents and neighborhoods hardest hit by the criminalization of marijuana."
Under the Safe Cannabis Sales Act, adults 21 and older would be allowed to purchase marijuana from licensed dispensaries starting October 1, 2022. A 17 percent tax would be imposed on cannabis sales.
The bill would provide for automatic expungements of prior marijuana convictions and use part of the tax revenue from cannabis sales to support reinvestments in communities most impacted by prohibition. It would also create a new licensing category for delivery services, with a stipulation that eligibility is continent on residency and income factors, such as requiring owners to have lived in certain low-income wards for at least five years.
—
Marijuana Moment is already tracking more than 700 cannabis, psychedelics and drug policy bills in state legislatures and Congress this year. Patreon supporters pledging at least $25/month get access to our interactive maps, charts and hearing calendar so they don't miss any developments.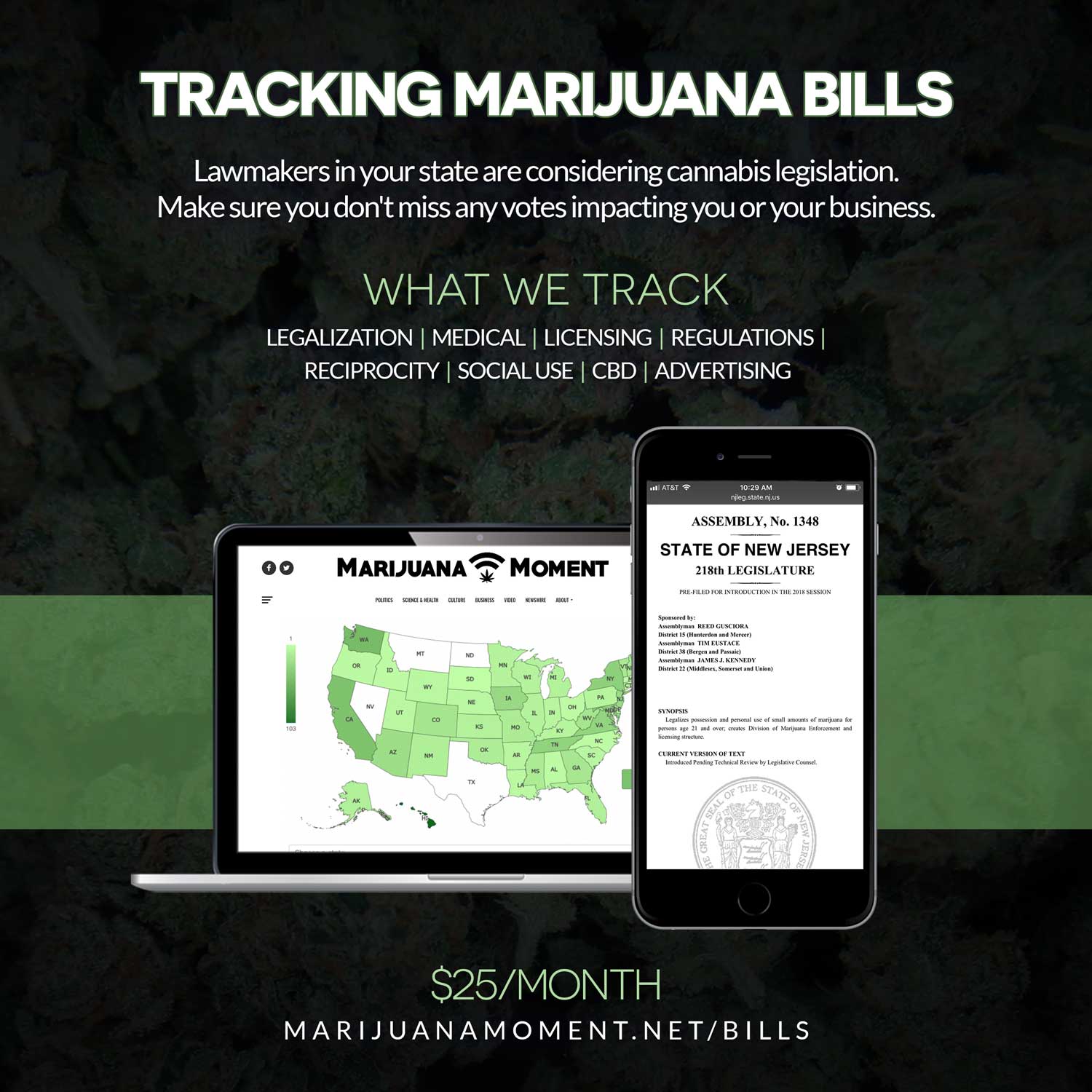 Learn more about our marijuana bill tracker and become a supporter on Patreon to get access.
—
The proposal calls for some tax revenue to be used for grants to be awarded to "locally disadvantaged certified business enterprises to open/expand sit-down restaurants in Wards 7/8. Additional monies would be used to support small grocery stores in those areas. Starting in fiscal year 2023, revenue would fund "school supplies, equipment, and afterschool sports and activities for students attending public schools" in those wards.
With respect to licensing, the legislation would also provide "preference points for certain cannabis business applications for returning citizens or D.C. residents arrested or convicted of a cannabis offense or to a cannabis certified business enterprise or veteran owned business enterprises."
The activist group D.C. Marijuana Justice expressed concerns with several provisions of Bowser's bill, including that it could limit the amount of cannabis that people could possess after growing the plant at home under the city's current law.
You know the "cannabis that has been cut from the cannabis plant" weighs MORE immediately after it is cut from the plant due to water weight.

One *BRANCH* from the cannabis plant, with leaves, buds, and stem can weigh well over 10ozs after it's been cut. pic.twitter.com/i5foTTkCsE

— DC Marijuana Justice💨🏛💨🏛💨🏛💨 (@DCMJ2014) February 27, 2021
Last year, the mayor released a budget plan for the 2021 fiscal year that contained a signal that the local government was preparing to implement regulations for retail marijuana sales just as soon as Congress allowed it by shifting the city's current medical cannabis program to the jurisdiction of the Alcoholic Beverage Regulation Administration (ABRA).
Bowser also unveiled a legalization bill in 2019, and part of it called for ABRA to regulate the legal industry and for the agency to be renamed the Alcoholic Beverage and Cannabis Administration, a change that is also included in the mayor's latest legislation.
Meanwhile, next door to the District, lawmakers in Virginia sent a marijuana legalization bill to the desk of Gov. Ralph Northam (D) on Saturday. On the other side of the city, legislators in Maryland are also considering legalizing cannabis this year.
In D.C., Bowser approved legislation in December to decriminalize possession of drug paraphernalia for personal use and promote harm reduction.
Activists filed a proposed ballot initiative to legalize marijuana sales in August, but it did not advance.
Separately, a local councilman introduced a bill in October that would expand opportunities for formerly incarcerated people to participate in the city's existing medical cannabis market. The new legislation from Bowser would specifically make it so "returning citizens and D.C. residents with a criminal background" could work or manage a marijuana businesses. And those with past cannabis convictions could own a marijuana business.
Read the mayor's marijuana sales bill below: 
Safe Cannabis Sales Act of … by Marijuana Moment
Marijuana Use Won't Automatically Block People From Federal Jobs, Biden Administration Memo Says
Photo courtesy of WeedPornDaily.
Virginia Lawmakers Send Marijuana Legalization Bill To Governor's Desk Just Hours Before Deadline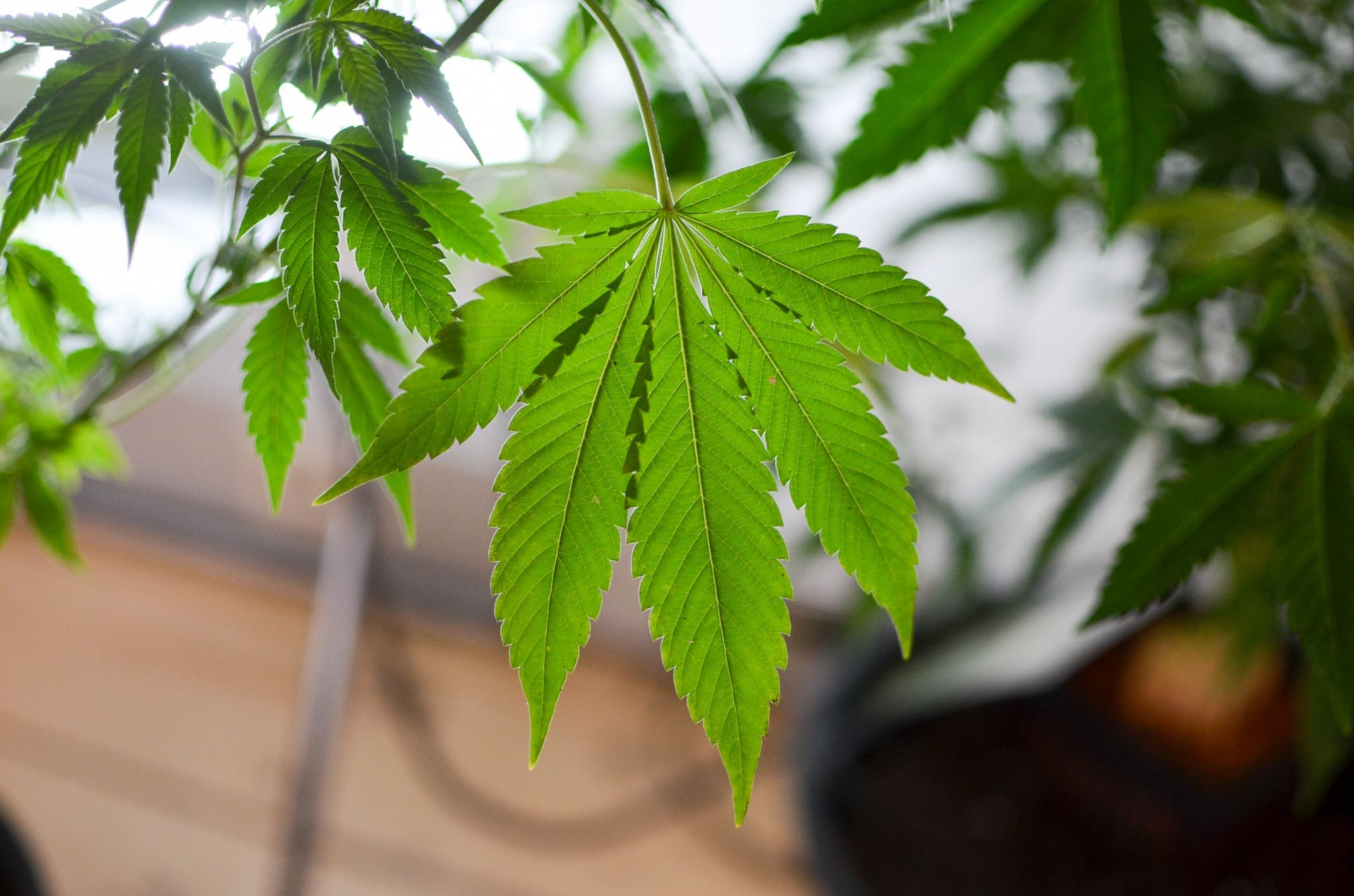 Virginia lawmakers approved a bill to legalize marijuana with just hours left before the deadline to get legislation to the governor this session.
The Senate and House of Delegates approved differing reform proposals earlier this month, and negotiators have since been working to reconcile the bills in conference committee—a contentious process that at times appeared as if it would end without a deal.
But on Saturday, lawmakers agreed to the bicameral compromise plan.
The Senate voted 20-19 to approve the conference committee report on its bill as well as the identical version for the House legislation. The House voted to approve the conference report on its bill, 48-43, with two abstentions. When considering the Senate version, the House voted 47-44, with one abstention.
"It's been a lot of work to get here," Sen. Adam Ebbin (D), the lead sponsor of the Senate version of the legislation, said prior to the Senate vote. "But I would say that we're on the path to an equitable law allowing for responsible adults to use cannabis."
House Majority Leader Charniele Herring (D), the chief sponsor of the her chamber's legalization bill, said that "racial justice is about more than addressing penalties for simple possession."
"It is about reformative justice that provides equitable and social economic opportunity for individuals and communities which have been harmed by disproportionate policing and prosecution of cannabis," she said. "Legalizing cannabis does not end systematic racism but it does remove one of the tools used in advancing systematic racism."
The compromise legislation now goes to the desk of Gov. Ralph Northam (D), who supports ending cannabis prohibition.
Among the most pressing issues for lawmakers to negotiate in recent weeks was the timeline for crafting regulations for the cannabis market. The Senate has pushed for a reenactment clause to be included which would extend the process into next session, whereas the House side wanted to complete legislative work during the current session, arguing that enough research has already been done to effectively decide the issue. But Senate negotiators won out, meaning that the legislature will revisit cannabis regulations and post-legalization penalty structures next session.
Another major area of contention dealt with how the state would approach cannabis possession in the time between the bill's signing and implementation of legal sales going into effect. Under both versions, the adult-use market wouldn't launch until January 1, 2024 to give the state time to establish a regulatory agency to oversee the program. While the Senate had wanted to make the legalization of simple possession and home cultivation take effect starting on July 1 of this year, negotiators ultimately agreed to delay it to coincide with commercialization in 2024.
In the meantime, under the deal, a new Virginia Cannabis Control Authority will begin work this July to lay the ground for a legal marijuana industry.
Here are some of the other major provisions that were resolved in conference: 
Referendum—The Senate version of the bill would have asked voters to weigh in on legalization through a nonbinding referendum on this November's ballot. But the issue became increasingly contentious in recent days and conference negotiators decided to drop the idea.
Local control—Whereas the Senate measure called for individual cities to be able to ban marijuana businesses from operating in their area, the House version did not include an opt-out provision. Conferees decided to allow municipalities to elect to ban cannabis commercialization, but they must do so by December 31, 2022.
Penalties for youth—Under the House bill, minors caught possessing cannabis would be subject to a $25 fine with a referral to substance misuse treatment. The Senate, meanwhile, proposed a $250 fine for youth possession for the first offense and then criminal charges and even jail time for subsequent convictions. The agreed-upon final legislation would continue the current approach of treating youth possession as a delinquency, subject to a civil penalty of up to $25, but add a mandatory substance misuse treatment or education program or both. There would be no interaction with courts for such youths. For people between the ages of 18 and 20, the conference deal would continue the existing $25 fee that exists under the state's decriminalization law and add that they may be ordered to enter a treatment or education program or both.
Social equity—Both versions of the legislation called for licensing priorities for social equity businesses, but there were differences in how each chamber defined what constitutes a social equity applicant. The final legislation defines an equity business as one that has at least 66 percent ownership by people who have been convicted of misdemeanor marijuana offenses (or have family members with such convictions) or people who live in a geographic area that is economically distressed or has a disproportionate rate of cannabis policing. People who graduated from a historically black college or university located in the state would also qualify. Also, beginning on July 1, the state would establish Cannabis Equity Reinvestment Fund and a Cannabis Equity Business Loan Fund.
Vertical integration—The House's measure would ban vertical integration, a process that would allow a single company could control aspects of growing, processing and selling marijuana products. The Senate, meanwhile, wanted to allow vertical integration only if a cannabis business paid a $1 million fee into a state equity fund. Under the final legislation, vertical integration will be generally limited but will allow existing medical cannabis and hemp businesses to partially vertically integrate. Micro-businesses will also be able to vertically integrate.
In general under the legislation, adults 21 and older would be able to purchase and possess up to one ounce of cannabis and cultivate up to four plants for personal use. It also allows people to petition for suspended or modified sentences for marijuana convictions and establishes criteria for sealing past records.
The bill would set a cannabis excise tax of 21 percent and allow localities to add an additional 3 percent tax on top of the state's existing 6 percent retail sales tax. Revenue would partly fund pre-K education programs for at-risk youth and would support the new equity funds as well as addiction prevention and treatment services and public health initiatives.
—
Marijuana Moment is already tracking more than 700 cannabis, psychedelics and drug policy bills in state legislatures and Congress this year. Patreon supporters pledging at least $25/month get access to our interactive maps, charts and hearing calendar so they don't miss any developments.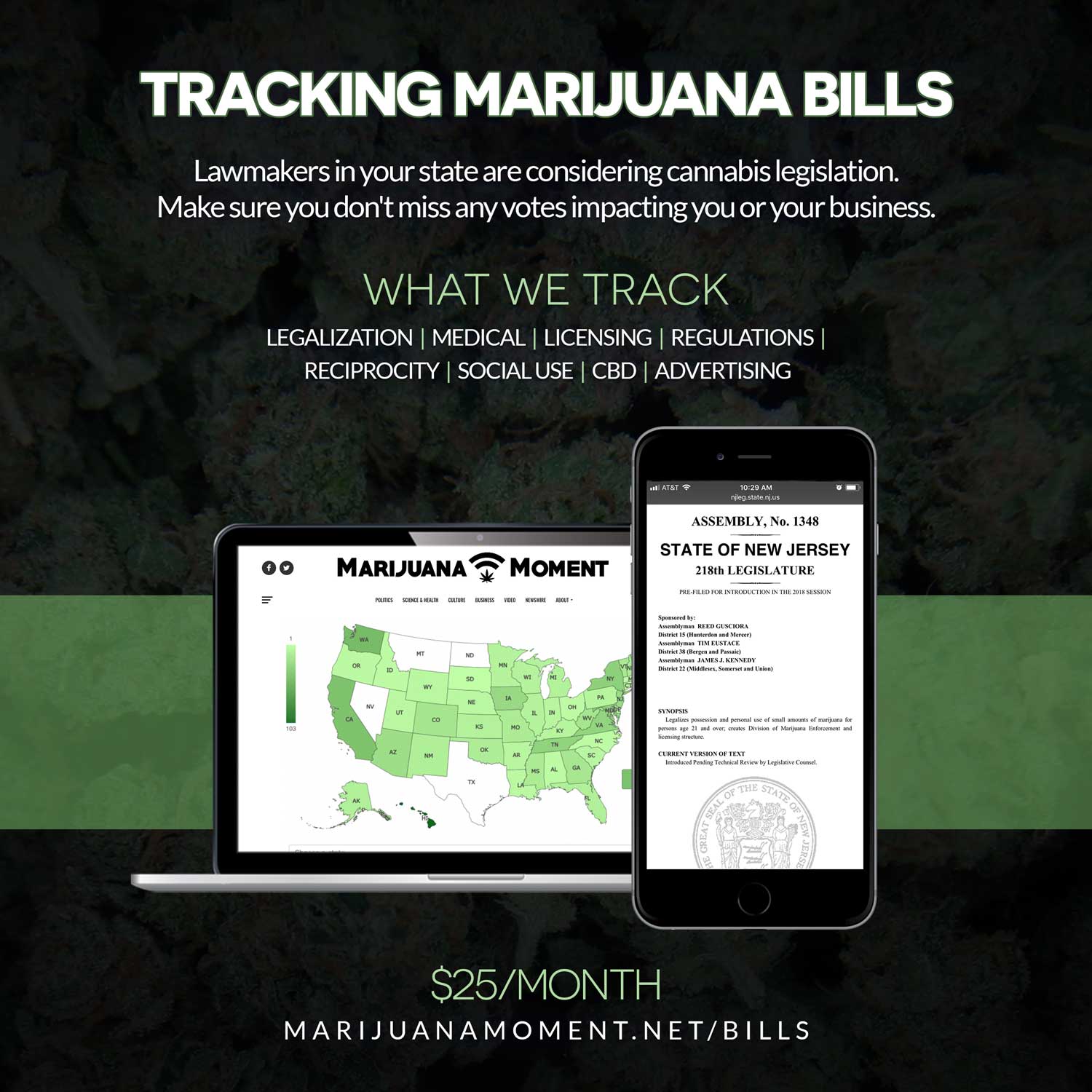 Learn more about our marijuana bill tracker and become a supporter on Patreon to get access.
—
The proposal would create a new cannabis-focused state agency to regulate the legal market as opposed to having it fall under the existing alcoholic beverage authority as was the case under the governor's original plan.
Post-legalization penalties set to go into effect in 2024, which are subject to renewal by the legislature next session, would include a $25 fine for possessing between one ounce and one pound in public. For public consumption, there would be a civil penalty of no more than $25 for first offense. A second offense would come with a $25 civil penalty and an order to enter a substance misuse treatment or education program, or both. Third or subsequent offenses would constitute a Class 4 misdemeanor with no possibility of jail time. Meanwhile, bringing marijuana across state lines would be a Class 1 misdemeanor.
Now that the final bill is headed to Northam's desk, the governor will have the opportunity to suggest amendments to lawmakers, who can then adopt the suggestions as is or change or reject them, at which point the bill would go back to the governor for final action.
Northam's spokesperson indicated on Saturday that the governor intends to make some changes to the bill, saying that while its passage is a "major step," he "looks forward to continuing to improve this legislation."
Jenn Michelle Pedini, executive director of Virginia NORML, said the bill's passage "is another historic step for cannabis justice" that will "replace the failed policy of cannabis prohibition with one that promotes Virginia's economy as well as Virginians' public health and safety."
"This effort remains a work in progress and our efforts in Virginia are far from over," Pedini, who also serves as NORML's national development director, said. "NORML is dedicated to continuing our work with lawmakers and regulators to advance legislative reforms that are most closely aligned with the views of the majority of Virginians who desire a safe, legal cannabis market. In particular, we hope to expedite the timeline with which Virginia adults will no longer face either criminal or civil penalties for the personal possession and cultivation of cannabis."
Matt Simon, senior legislative analyst for the Marijuana Policy Project, said it's "exciting that Virginia is on track to end cannabis prohibition and replace it with sensible regulation."
"Lawmakers in other states are already taking notice and seeking to learn from Virginia's example," he said.
Earlier on Saturday, the ACLU of Virginia and other groups had urged lawmakers to defeat the final proposal prior to the release of its actual text, saying that the provisions as described in media reports showed it to be a "symbolic marijuana legalization bill made behind closed doors that does not advance the cause of equal justice and racial justice."
BREAKING: We, @thcjusticenow, @RISEforYouth, and @JusticeFwdVa urged Virginia lawmakers to vote no on a symbolic marijuana legalization bill made behind closed doors that does not advance the cause of equal justice and racial justice in Virginia. https://t.co/kS47X9qK7g

— ACLU of Virginia (@ACLUVA) February 27, 2021
The Virginia NAACP argued that the bill, based on press accounts, "includes Systemically Racist probable cause provisions" and pledged that its members "will not stand by while Jim Crow's sister Jane tries to creep her way into Virginia law."
We will not stand by while Jim Crow's sister Jane tries to creep her way into Virginia law."
2/2

— Virginia NAACP (@NAACPVirginia) February 27, 2021
But after the bill's text came out, NAACP issued an updated statement saying that while the final legislation "is not perfect, it's a step in the right direction."
The Virginia NAACP will not rest until full equity and restorative justice is achieved."
2/2

— Virginia NAACP (@NAACPVirginia) February 28, 2021
The ACLU, for its part, maintained its opposition, saying that lawmakers "failed to legalize marijuana for racial justice" and "paid lip service to the communities that have suffered decades of harm caused by the racist War on Drugs with legislation that falls short of equitable reform and delays justice."
The new changes, which would not legalize simple possession until 2024, do nothing to break the chains of marijuana prohibition.

It would delay & deny justice to all those whose lives have been upended & who are still being harassed by police on the streets every day.

— ACLU of Virginia (@ACLUVA) February 28, 2021
All of this legislative action comes a little over a month after Northam and top lawmakers initially unveiled their legalization proposal.
The cannabis legislation's structure was informed by separate studies conducted by a legislative research body and a working group made up of state cabinet officials.
Support for legalizing marijuana is strong in Virginia, according to a poll released this month. It found that a majority of adults in the Commonwealth (68 percent) favor adult-use legalization, and that includes most Republicans (51 percent).
The legislature has also taken up a number of other more modest cannabis reform proposals this session.
Bills to allow medical patients to access whole-flower cannabis in addition to oils, facilitate automatic expungements for certain marijuana convictions, protect employment rights of medical cannabis patients and allow those in hospice and nursing facilities to access medical marijuana have also advanced this session.
Virginia lawmakers passed separate legislation last year that decriminalized possession of up to an ounce of marijuana, replacing existing penalties with a $25 civil fine and no threat of jail time. The law took effect last July.
Read a summary of the provisions of the Virginia marijuana legalization conference report below:
Virginia Marijuana Legalization Conference Details by Marijuana Moment on Scribd
New Mexico House Approves Marijuana Legalization Bill, With Senate Action Imminent
Photo courtesy of Philip Steffan.
New Mexico House Approves Marijuana Legalization Bill, With Senate Action Imminent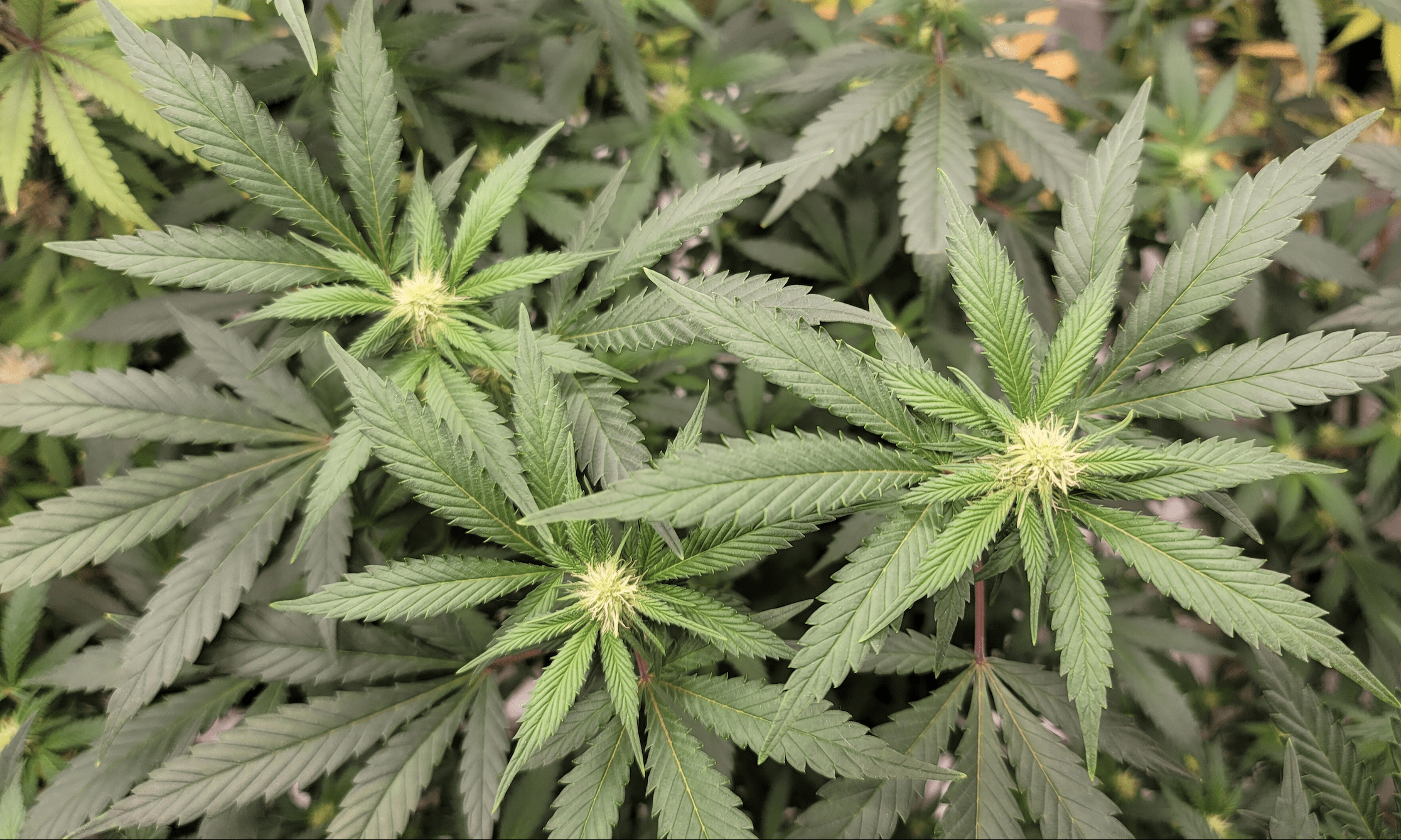 The New Mexico House of Representatives on Friday approved a bill to legalize marijuana in the state, one day ahead of a scheduled Senate committee hearing on that chamber's separate proposals to end cannabis prohibition.
The legislation that cleared the House—which would allow adults 21 and older to possess "at least" two ounces of cannabis and grow up to six mature and six immature plants for personal use—recently sailed through two committees before moving to the floor, where it was approved in a 39-31 vote.
The measure is favored by reform advocates because—unlike other House and Senate reform measures that have been introduced this session—it would prioritize using tax revenue from marijuana sales to support reinvestments in communities most impacted by the war on drugs. It also stands out for including provisions to automatically expunge prior cannabis convictions.
Meanwhile, the Senate Tax, Business & Transportation Committee will take up three separate legalization bills on Saturday.
Rep. Javier Martinez (D) introduced the House legislation, which would establish a system of regulated marijuana sales. It would require rules for the market to be implemented by January 2022.
"As I dove into this work years ago, I realized that, to me, legalizing recreational cannabis is not about the money," Martinez said on the floor prior to the vote. "It's a great revenue source for the state, but that's not why I'm doing it."
"Legalizing adult use of cannabis is probably going to be good for tourism. Legalizing is probably going to be good in terms of creating jobs and a new homegrown industry," he said. "But really when you get to the core of why I'm doing this and why I've worked on this for so long, it's because I have seen the faces of the people who have most been impacted by this terrible and unwinnable war on drugs. It's one that we cannot win."
The Taxation & Revenue Committee approved a substitute version of the measure on Wednesday that includes a number of changes, including moving the start of legal sales back to January 1, 2022 from October 1 of this year. That would apply to existing medical cannabis dispensaries and microbusinesses, with sales for other retailers set to start September 2022.
Language was also removed in committee that earmarked tax revenue for a community reinvestment fund and a low-income patient subsidy program. The fund accounts will still be created, but it would be up to lawmakers to steer money to them in future sessions once cannabis revenue starts coming in.
Other modifications include language on regulatory authority for the cannabis market, allowing health and safety inspections of businesses, addressing workplace and employment issues, replacing fines and fees for youth who violate the law with a civil infraction penalty, stipulating that people can petition for resentencing for offenses made legal and adjusting the state excise tax on marijuana from nine percent to eight percent while giving local jurisdictions the option to levy an additional four percent tax.
On the floor on Friday, members additionally accepted a technical amendment to add back in a section of the bill that had been inadvertently deleted by committee staff.
Rep. Randal Crowder (R) offered an amendment to allow local jurisdictions to opt out of allowing marijuana businesses. But after it was pointed out to him that its broad language would have unintentionally impacted medical cannabis operations as well as recreational ones, he withdrew it. A second, revised version, was more narrowly drafted to focus only on adult-use operations, but it was blocked by a successful motion to table it.
"Cannabis legalization in New Mexico is one step closer to the finish line," Emily Kaltenbach, senior director of resident States and New Mexico for the Drug Policy Alliance, said after the vote. "After tonight's debate, we're even more optimistic that this bill has a path to the governor's desk."
She argued that the House bill is superior to the three measures the Senate panel will take on Saturday.
"Given HB 12 puts the lives of New Mexicans ahead of solely business interests, it is critical it be the vehicle for legalization as the issue moves forward," she said. "HB 12 legalizes cannabis in an equitable way that begins to repair the harms that have disproportionately impacted Hispanic/Latinx, Black, Native and Indigenous people in New Mexico. New Mexicans are absolutely ready to see marijuana legalization become a reality in the state, but they have made it clear that repairing the damage done by the drug war is non-negotiable."
For her part, Gov. Michelle Lujan Grisham (D) has repeatedly talked about the need to legalize as a means to boost the economy, especially amid the coronavirus pandemic. She said during a State of the State address last month that "a crisis like the one we've experienced last year can be viewed as a loss or as an invitation to rethink the status quo—to be ambitious and creative and bold."
The governor also included cannabis legalization as part of her 2021 legislative agenda that she released last month and said in a recent interview that she's "still really optimistic about cannabis" this session.
That optimism is bolstered by the fact that several anti-legalization Democrats, including the Senate president pro tem and the Finance Committee chair, were ousted by progressive primary challengers last year.
Additional pressure to end cannabis prohibition this year is coming from neighboring Arizona, where voters approved legalization in November and where sales officially launched earlier this month.
New Mexico shares another border with Colorado, one of the first states to legalize for adult use. Cannabis is also expected to be legalized across the southern border in Mexico, with lawmakers facing a Supreme Court mandate to end prohibition by April.
Last year, a bill to legalize cannabis for adult use passed one New Mexico Senate committee only to be rejected in another before the end of the 30-day session.
Earlier, in 2019, the House approved a legalization bill that included provisions to put marijuana sales mostly in state-run stores, but it died in the Senate. Later that year, Lujan Grisham created a working group to study cannabis legalization and issue recommendations.
Polling indicates that voters are ready for the policy change. A survey released in October found that a strong majority of New Mexico residents are in favor of legalization with social equity provisions in place, and about half support decriminalizing drug possession more broadly.
Last May, the governor signaled that she was considering actively campaigning against lawmakers who blocked her legalization bill in 2020. She also said that she's open to letting voters decide on the policy change via a ballot referendum if lawmakers can't send a legalization bill to her desk.
Washington Supreme Court Strikes Down Criminalization Of Drug Possession
Photo courtesy of Mike Latimer.