Marijuana Legalization Hasn't Led To More Youth Use, Report From Alcohol And Tobacco Industry-Backed Group Says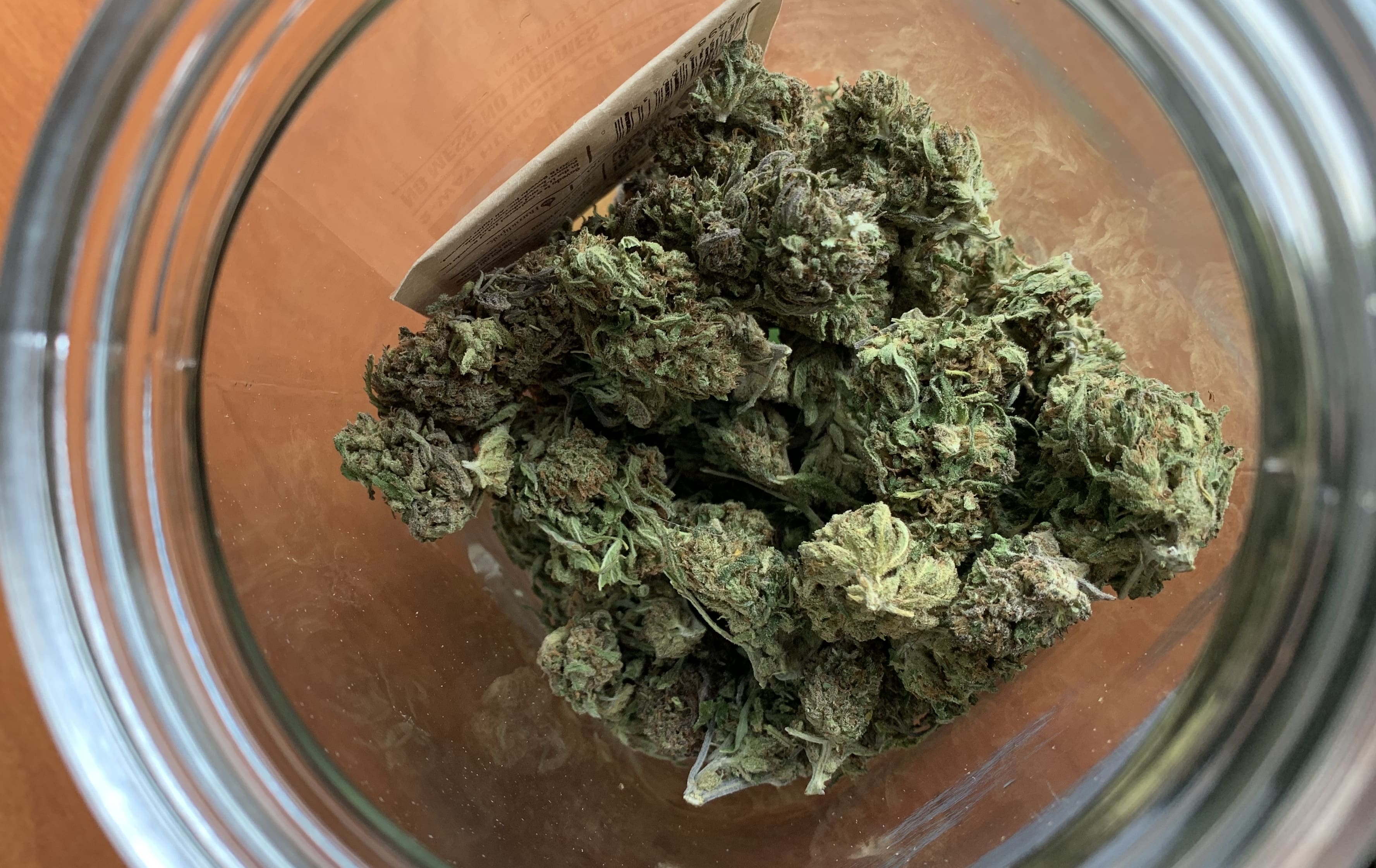 An alcohol and tobacco industry-backed marijuana policy group released a report on Wednesday that provides an overview of data showing that state-level cannabis legalization has not led to increased youth consumption and offers perspective on prevention methods.
The Coalition for Cannabis Policy, Education, and Regulation (CPEAR) released the analysis, which points to studies that plainly contradict claims often made by prohibitionists that creating regulated cannabis markets would lead more underage people to consume marijuana.
The report from CPEAR, whose members include Altria Client Services, Molson Coors Beverage Company and Constellation Brands, was released ahead of a planned panel event the group is hosting on Thursday focusing on youth prevention and featuring Sen. John Hickenlooper (D-CO).
Interested in what youth #cannabis prevention looks like under a federal framework? Join us for a robust discussion with policymakers on how data-driven research should be used in crafting legislation.

Register now: https://t.co/edbOJiNPtB pic.twitter.com/VbEjT0uMdN

— Cannabis Policy, Education, and Regulation (@CPEARCoalition) March 11, 2022
The senator served as Colorado's governor during the state's historic vote to legalize adult-use marijuana in 2012, which he opposed at the time, and oversaw the implementation of the program. In the years since, he's come around to generally supporting reform and has frequently talked about how despite opponents' concerns about the possibility of increased youth usage, the state did not see that trend; rather, more elderly residents began patronizing cannabis shops.
CPEAR's new 29-page report details how researchers have consistently found that youth marijuana use "either decreases or remains flat in regulated cannabis markets"—a point that's been supported by recent federally funded surveys.
One of the most recent surveys stressed that youth marijuana use "decreased significantly" in 2021, as did teen consumption of illicit substances overall.
In its analysis, CPEAR says said the evidence indicates that "government guidance, access to research, and increased exposure to community-driven, science-based after-school programming" deters underage marijuana use. Creating regulated cannabis markets could drive down youth use by undermining the illicit market, where IDs and age limits aren't imposed, the group argues.
"CPEAR believes local communities should be at the core of any effort to reduce youth use and misuse of cannabis. These efforts include afterschool programs comprised of measurable targets on a timely basis," the report says. "Additionally, a federal regulatory system should consist of policies to fund community systems and ensure that appropriate resources are available. Finally, a community approach must be driven by data and science to adapt continuously."
Andrew Freedman, executive director of CPEAR and a former Colorado cannabis official, said in a press release that more than "100 million Americans live in a state with legalized, adult-use cannabis—but we should consider what that means for our nation's youth."
"This research highlights how preventing youth from using cannabis requires local communities and stakeholders to be at the forefront of this effort," he said. "It further outlines the need for congressional action to build a federal cannabis framework rooted in data, correct the current patchwork of cannabis laws, and build preventative measures into place to protect America's youth from cannabis misuse."
🚨NEW STUDY🚨: CPEAR released its latest paper on #cannabis and youth prevention today. A regulatory framework rooted in science and data can provide solutions to address youth misuse concerns.

Read the paper now: https://t.co/DWwyoxf404 pic.twitter.com/0iL6eUzE5O

— Cannabis Policy, Education, and Regulation (@CPEARCoalition) March 16, 2022
The report's analysis and recommendations generally align with those of many legalization advocates. But that said, some activists have had misgivings about CPEAR's financial backing from operators in the alcohol and tobacco industries, which haven't always been seen as taking necessary steps to prevent youth use of those substances.
Shaleen Title, founder of the Parabola Center, told Marijuana Moment that CPEAR's report "is just the latest piece of evidence demonstrating what people in the marijuana movement have long known is true—an effectively regulated cannabis market is a deterrent to youth consumption and access."
"However, part of effective regulation is ensuring that we don't repeat other industries' mistakes. You only need to look at Juul's recent multi-million dollar settlements across the country to understand that Big Tobacco isn't to be trusted as an authority on public health," she said. "As we continue to develop the framework for federal legalization, we have to preserve our progress, not hand over the national market to companies with a long and disturbing history of fighting the exact type of regulations that reduce youth access."
(Disclosure: Title supports Marijuana Moment's work via a monthly pledge on Patreon.)
CPEAR is co-chaired by former Senate Majority Leader Tom Daschle (D-DC) and former Rep. Greg Walden (R-OR), neither of whom sponsored or cosponsored marijuana legalization legislation while serving in Congress. Other corporate members of the organization include Brink's Company, National Association of Convenience Stores and Council of Insurance Agents & Brokers.
Related to the report's findings, National Institute on Drug Abuse (NIDA) Director Nora Volkow has also conceded that her earlier concerns about increases in youth marijuana consumption resulting from legalization have so far prove unfounded, describing it as a "a surprising finding" in an interview with Marijuana Moment late last year.
In another recent interview, Volkow conceded that advocates were "right" that teen cannabis use wouldn't spike after legalization was enacted.
Even at an event hosted by the anti-legalization group Smart Approaches to Marijuana (SAM), Volkow affirmed that adolescent marijuana use remains "stable" even as more states legalize cannabis.
The 2020 federally funded Monitoring the Future survey further found that cannabis consumption among adolescents "did not significantly change in any of the three grades for lifetime use, past 12-month use, past 30-day use, and daily use from 2019-2020."
Another federally funded study, the National Survey on Drug Use and Health (NSDUH), was released in October showing that youth marijuana use dropped in 2020 amid the coronavirus pandemic and as more states moved to enact legalization.
Further, an analysis published by the Journal of the American Medical Association in September found that enacting legalization has an overall impact on adolescent cannabis consumption that is "statistically indistinguishable from zero."
The U.S. Department of Education's National Center for Education Statistics also analyzed youth surveys of high school students from 2009 to 2019 and concluded that there's been "no measurable difference" in the percentage of those in grades 9-12 who reported consuming cannabis at least once in the past 30 days.
In a separate, earlier analysis, the Centers for Disease Control and Prevention found that marijuana consumption among high school students declined during the peak years of state-legal recreational cannabis legalization.
There was "no change" in the rate of current cannabis use among high school students from 2009-2019, the survey found. When analyzed using a quadratic change model, however, lifetime marijuana consumption decreased during that period.
Another study released by Colorado officials in 2020 showed that youth cannabis consumption in the state "has not significantly changed since legalization" in 2012, though methods of consumption are diversifying.
An official with ONDCP's National Marijuana Initiative went even further last year, admitting that, for reasons that are unclear, youth consumption of cannabis "is going down" in Colorado and other legalized states and that it's "a good thing" even if "we don't understand why."
Kansas Senators Hold First Of Three Medical Marijuana Legalization Hearings In Committee
Photo courtesy of Kimberly Lawson.