Marijuana Legalization Could Advance Even Under McConnell, Top Senate Democrat Says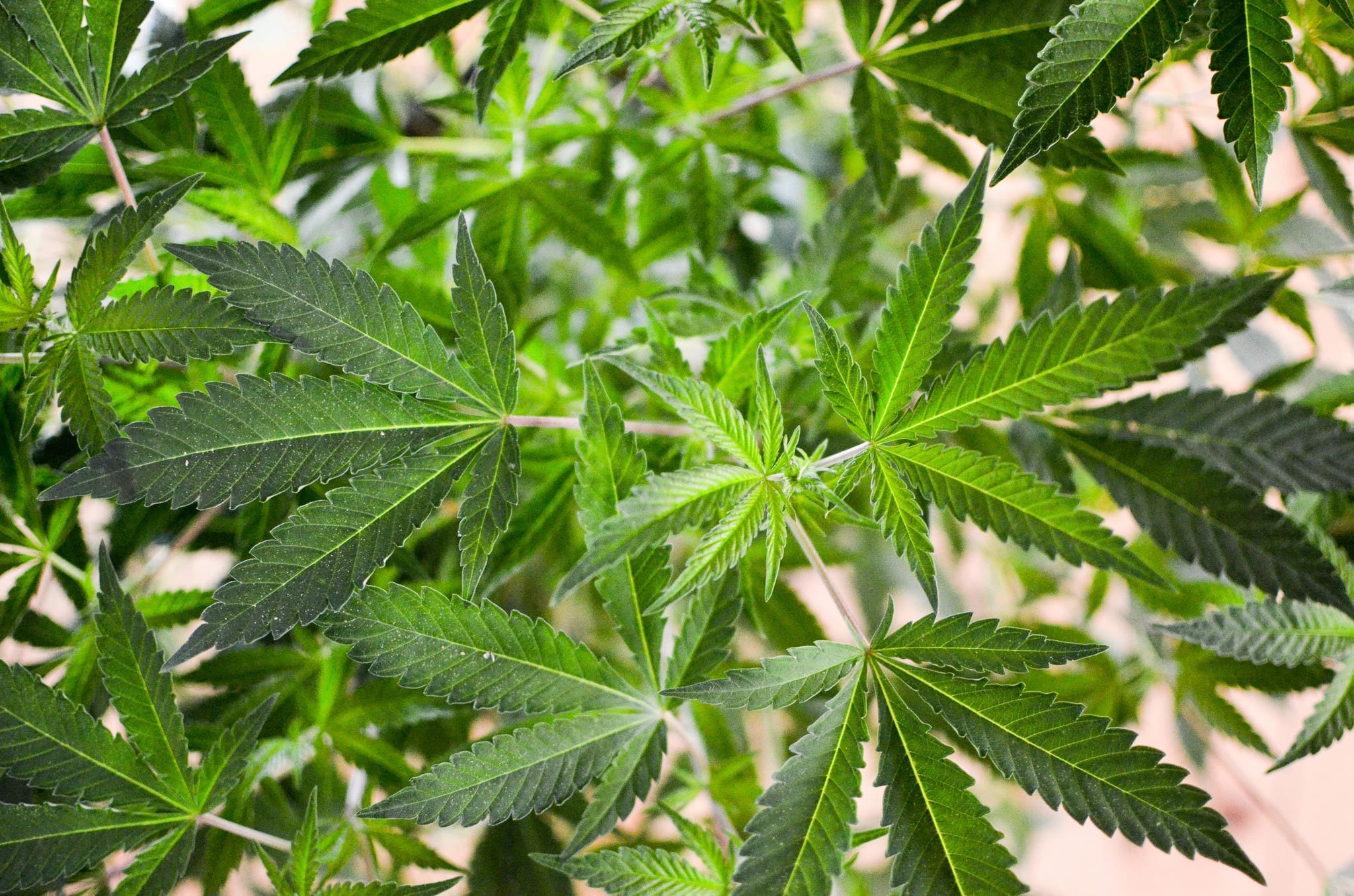 Efforts to federally legalize marijuana could advance in the next Congress, even if Senate Majority Leader Mitch McConnell (R-KY) stays in control. That's according to a surprising take by the body's top Democratic lawmaker.
Sen. Chuck Schumer (D-NY) said if Democrats control the chamber and he replaces McConnell as majority leader, he will act on legalization legislation. But even if that doesn't play out, he predicted, there's still opportunity for reform under GOP rule.
"It'll move a lot faster," if he himself is installed as majority leader, Schumer said. "But on the issue of marijuana, I believe even–god forbid—I'm not majority leader, I believe that the pressure on McConnell is going to increase and we could make some progress."
The minority leader's comments came in a video chat with Rep. Hakeem Jeffries (D-NY), the House Democratic Caucus chairman, in which the two lawmakers discussed the importance of pursuing legalization, the evolving politics of cannabis and the need for social equity in the industry.
While the House approved legislation earlier this month to federally legalize marijuana, the Republican-controlled Senate under McConnell has declined to take it—or any other major cannabis legislation—up for consideration. Advocates have emphasized that the fate of reform largely rests on the outcome of two Senate runoffs in Georgia next week, which will decide which party will control the Senate.
"Like so many other things there are two words that stand in the way here: Mitch McConnell," Schumer said in the new web chat, which his office posted on Wednesday night. "As long as he is majority leader, it's going to be very hard unless we have a tremendous public pressure on him to get that bill on the floor."
"If I become majority leader, I put it on the floor, and my guess, Hakeem, it'll pass. It'll get Democratic and Republican votes," the senator said, adding that voters in several conservative states approved legalization ballot initiatives in the November election.
"This thing is trending in the right direction here in the House," Jeffries said. We've seen libertarian, pretty conservative members of Congress on the Judiciary Committee and within the general body, say this is the right thing to do."
Schumer pointed out that even as more states have pursued legalization, there has not been the "parade of horribles" that opponents claimed would happen.
"There wasn't an increase in crime. There wasn't an increase in people becoming drug dependent," he said. "People were using marijuana recreationally, enjoying it, nothing bad happened and we can have more freedom and nothing bad happens. Why not?"
Jeffries added that if the federal government moves to legalize and regulate cannabis, lawmakers will be "in an excellent position to address any anxieties that may exist" about public health and safety.
"We're looking at this comprehensively. We're looking at this for the future," Schumer said. "And look, I'm a natural optimist, but given the trends in America, and given what we have seen in the states that have legalized and decriminalized, I think it's inevitable that legislation like our proposal will become the law of the land in the not too very distant future."
He added that "the future is bright" for the marijuana descheduling bill that he and Jeffries filed in their respective chambers, the Marijuana Freedom and Opportunity Act. That's not the same legislation that passed the House, but it shares the main objective of ending prohibition and repairing the harms of prohibition enforcement.
Reform isn't just about racial justice and civil liberties, however. It's also a "significant economic issue," Schumer said. "It's all tied together."
The top Senate Democrat made similar remarks in October, stating that federal "marijuana laws have been one of the biggest examples of racial injustice, and so to change them makes sense."
If he's reinstalled as senate majority leader, the top Democrat said he will put his legalization bill "in play," adding "I think we'll have a good chance to pass it."
The senator has become a strong ally for comprehensive cannabis reform. Last year, for example, he sided with advocates who argued that passing a bill to protect banks that service the marijuana industry was not enough.
Schumer is also a champion of the hemp industry, particularly in New York. He said at an event at a hemp business last year that the state is especially well positioned to take advantage of the crop's legal status, stating that "our soil, our weather, our conditions are very good for industrial hemp, so we could become one of the centers of growing."
Also at the event, he called on the U.S. Department of Agriculture (USDA) to extend a public comment period for its proposed hemp regulations, citing concerns about certain prohibitive rules. The federal agency did end up reopening the feedback window this year.
New York Lawmakers Prefile Eight Marijuana Bills For 2021 As State Pursues Legalization
Photo courtesy of Philip Steffan.