New Hampshire Supreme Court Upholds Religious Freedom To Use Psychedelic Mushrooms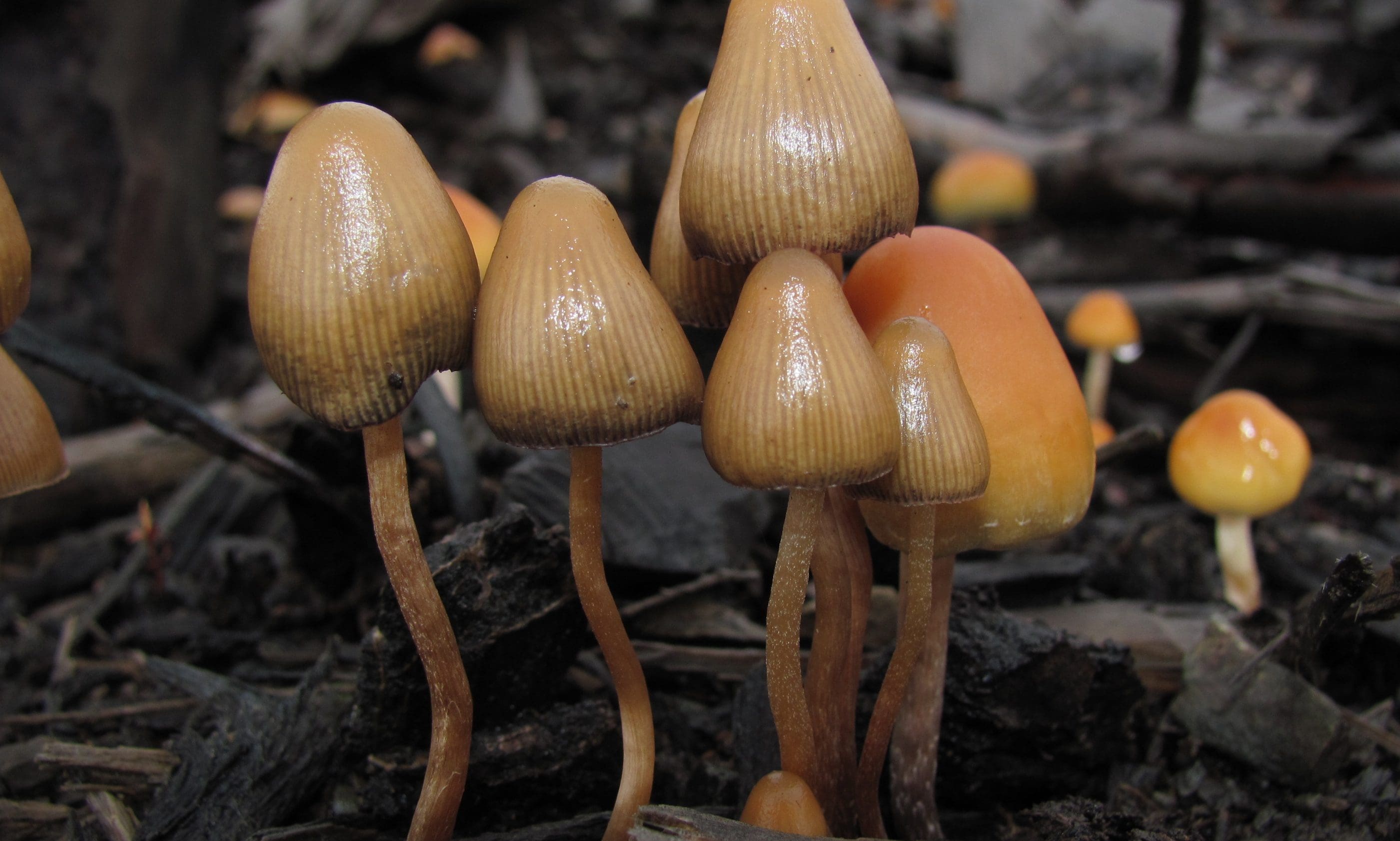 The New Hampshire Supreme Court ruled last week that a man convicted of possession of psilocybin mushrooms was wrongfully tried because his use of the psychedelic was part of his religious practices.
Jeremy Mack was part of a Native American church that authorized the use of the fungi under controlled circumstances. But in 2018, he was convicted for possession following a search for weapons under a confiscation order.
The high court cited the state Constitution and case law in their unanimous ruling, saying that the trial court where Mack was convicted failed to accurately interpret the religious freedom rights he is entitled to, at least under state statute.
While his conviction has not been overturned and the case is returning to the trial court level, it puts the defendant on much better footing. And if he's effectively released from the charges, it could set a precedent in New Hampshire that might inspire challenges in other states with similar constitutional protections.
Unlike the First Amendment freedom of religious belief under the U.S. Constitution, New Hampshire's Constitution explicitly protects actual religious practices so long as they don't "disturb the peace." That was a question before the justices: did Mack's personal consumption of psilocybin mushrooms constitute an unlawful disturbance?
The court determined that it did not. It cited Part 1, Article 5 of the state Constitution, which maintains that each person has a "natural and unalienable right to worship God" based on their own conscience and that the individual "shall not be hurt, molested or restrained" in their religious practices "provided he doth not disturb the public peace or disturb others in their religious worship."
The trial court that convicted Mack "did not apply the compelling interest balancing test that Part I, Article 5 requires," the Supreme Court said, and, therefore, failed to "make the factual findings necessary to determine whether, under the test, the defendant's possession and sacramental use of psilocyn and/or psilocybin mushrooms are protected under Part I, Article 5."
"We therefore vacate the trial court's order denying the defendant's motion to dismiss, and remand for further proceedings consistent with this opinion," the opinion concluded.
While this case has limited implications and does not supersede federal drug laws, there is a process through which people can request religious exemptions under the Controlled Substances Act. But those requests are determined by the Drug Enforcement Administration, which has been largely inflexible.
New Jersey Marijuana Bills Hit Snag Over Underage Penalties As Legalization Enactment Date Nears
Photo courtesy of Wikimedia/Mushroom Observer.