Marijuana Legalization Bill Sponsored By Maryland Senate Leaders Gets Hearing As Lawmakers Work To Merge With House Plan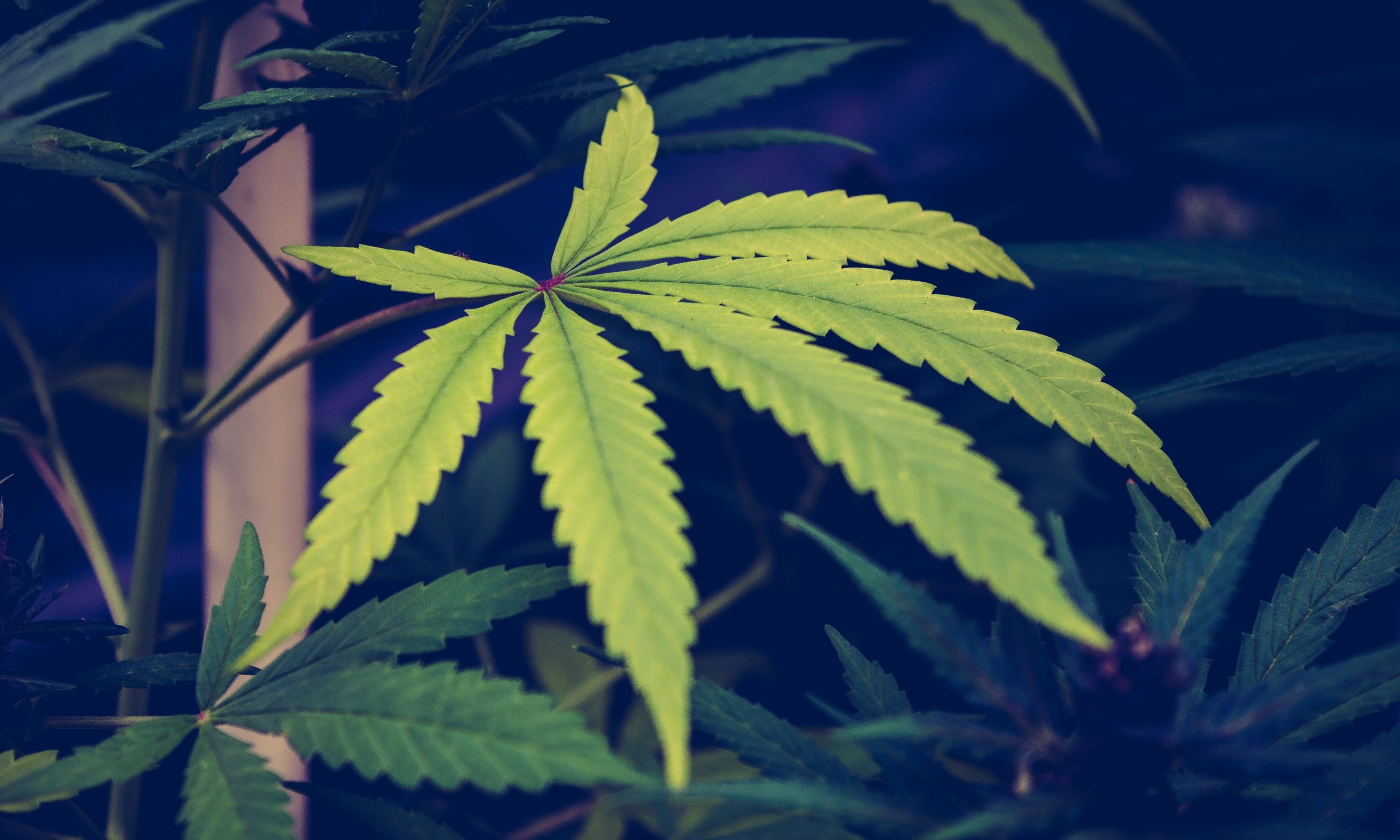 A marijuana legalization bill backed by top Maryland lawmakers got its first hearing on Thursday, with much of the discussion focused not on whether to end prohibition but how specifically to do it—including ways to merge the legislation with a separate proposal in the state's House of Delegates.
While the Senate Finance Committee did not vote on the measure—which is cosponsored by Senate President Bill Ferguson (D), Majority Leader Nancy King (D) and key committee chairs—lawmakers used the meeting to discuss provisions of the legislation and gauge the likelihood of its success.
"I wanted to get a little feedback from the committee," said the bill's lead sponsor, Sen. Brian Feldman (D), who is also vice chair of the panel that held the hearing. "I didn't have a good take of where the committee is and where the committee's concerns are."
Under Feldman's bill, SB 708, adults 21 and older would be able to purchase and possess up to four ounces of marijuana or products containing up to 1,500 milligrams of THC. They could also grow up to six cannabis plants at home for personal use.
The bill is largely similar to House Bill 32, introduced late last year by Del. Jazz Lewis (D) and revised last month to better align with the Senate legislation. Though the two bills are now largely similar, important differences remain around business licensing, social equity and other regulatory matters.
Feldman told Senate colleagues he's been working with Lewis to unify the two measures. "Delegate Lewis drafted his piece of legislation, he had a hearing and he has already amended his bill to make it look more like this bill," the senator said. "By the same token, I'm working on a package of amendments myself to get this bill a little closer to Delegate Lewis's."
Feldman added that he has not yet introduced those amendments because he wanted to incorporate feedback from the committee. "If there is a will to move a bill this session, I commit to working with Delegate Lewis," he said. "The differences now are actually very narrow, and I'm pretty confident we can come up with one bill."
Most of the differences between the two bills center on the licensing and regulatory processes. The House bill, however, is the preferred bill among social and racial equity advocates, including Del. Darryl Barnes (D), chair of Maryland's Legislative Black Caucus.
"Cannabis prohibition has devastated communities and has been a tool of racial oppression," Barnes, who in past sessions has opposed legalization, said in a statement earlier this week. "I was ready to support the legalization bill after I saw how HB 32 would ensure Black communities that have been devastated by cannabis prohibition would benefit, in the form of community reinvestment, small business ownership, jobs training and good careers, along with expungement."
Both bills would set up equity funds designed to help address the disproportionate impact of the war on drugs, which has been enforced unfairly against Black, brown and low-income people, along with other marginalized groups.
—
Marijuana Moment is already tracking more than 800 cannabis, psychedelics and drug policy bills in state legislatures and Congress this year. Patreon supporters pledging at least $25/month get access to our interactive maps, charts and hearing calendar so they don't miss any developments.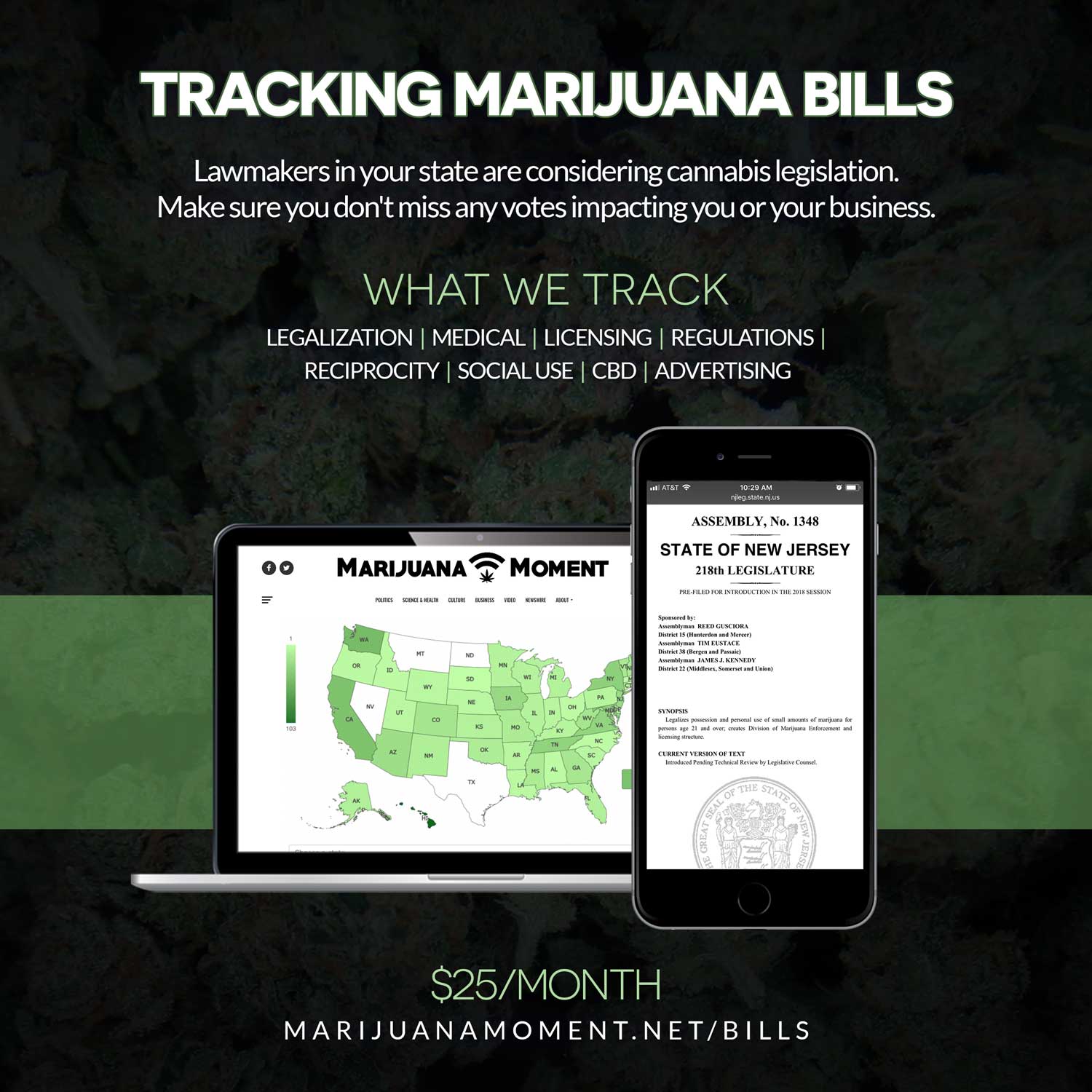 Learn more about our marijuana bill tracker and become a supporter on Patreon to get access.
—
"We're talking reentry programs, scholarship assistance, money for HBCUs, housing assistance, homeownership, small business loans, community-based workforce development—that's all in this bill," Feldman said at Thursday's hearing, claiming the proposal "would provide the strongest set of social equity programs of any state in the nation."
Under both bills, existing medical marijuana businesses could pay a fee in order to be able to participate in the adult-use market. Those fees—$1 million under the House legislation and $750,000 under the Senate bill—would fund a Social Equity Startup Fund, which would provide application assistance and financing to social equity applicants.
Both bills would also give equity applicants an advantage when scoring license applications, and they would reserve access to certain license categories, such as transportation and delivery, exclusively to equity applicants.
But where they diverge, HB 32 tends to favor more inclusive measures. The bill would funnel more money into the newly created equity funds, for example, and create unlimited so called micro-grow licenses in an effort to expand access to the new industry. The Senate bill, by contrast, would set a hard cap on small grows.
"Capping micro-grow licenses reduces opportunity for small and minority-owned businesses and will prevent social equity producers and retailers from knowing they will be able to secure a cultivation license," the advocacy group Marijuana Policy Project (MPP) explained in a post comparing the two bills. "This would put these new small businesses at a competitive disadvantage compared to large, vertically-integrated growers they would have to depend on for supply."
HB 32 also includes a "race to the top" provision that would require marijuana businesses to show community benefits—related to diversity, labor practices, environmental stewardship and equity contributions—in order to expand beyond two locations. SB 708 does not contain that provision.
The House bill also includes language requiring a cannabis businesses to sign a peace agreement with a union after hiring its 10th employee, while the Senate bill does not.
SB 708 would prohibits regulators from increasing the number of available business licenses until 2026. Under the House proposal, regulators must consider demand and begin accepting applications for new licenses in February 2024.
Olivia Naugle, a legislative analyst for MPP, said in an email to Marijuana Moment that the group "urges SB 708 to be amended to mirror Delegate Jazz Lewis' HB 32 and for the legislature to swiftly pass it."
Supporters of legalization who spoke at the Senate hearing included Hope Wiseman, founder and CEO of Maryland medical marijuana company Mary and Main. Wiseman asked lawmakers to add an amendment clarifying whether cannabis taxes would be structured as a sales tax or an excise tax, however, and urged the panel to consider a flat tax rate, rather than the current plan of increasing taxes over time.
Under the Senate bill, taxes would climb from 10 percent to 20 percent over the first several years of commercial sales. The House measure would go from 15 percent to 25 percent over the same period. Both bills allow local taxes of up to 3 percent.  Supporters of the phase-in say the provision is designed to keep the cost of legal cannabis stable while remaining competitive with the illicit market.
Feldman said at the hearing that SB 708 could bring in roughly $300 million per year once the market is up and running.
Among those who testified against the bill, most said they were concerned about the health and social impacts that legalization might bring. Many said they were concerned legalization would lead to increased cannabis use, especially among youth.
"It seems that we may just be willing to forgo those risks and impacts mainly because our government has a spending problem," said Sen. Stephen Hershey (R), a member of the committee. "It's no secret that this bill is about generating revenue."
Sen. Joanne Benson (D), said that she's skeptical about the bill, noting that some members of the Legislative Black Caucus helped champion medical marijuana in the state but "feel like we were left with crumbs off the table" in terms of racial equity.
"Many of us are not feeling good about passing this bill, because we felt that we got a little stung" with the prior medical cannabis legislation, she said.
Feldman replied that both the House and Senate measure "have the strongest social equity concepts in the country," adding that more money could be sent to state equity funds if the bill were amended. "If there's interest in moving the bill," he said, "we can set it however we want to set it."
A number of other Maryland legalization supporters have pointed to nearby Virginia, where lawmakers recently sent a legalization bill to the governor.
"I applaud their commitment towards advancing a sensible legalization bill that includes social equity provisions," Del. Lewis said in a press release. "Now it is the time for Maryland to follow suit by passing HB 32."
I am thrilled that Maryland has a real opportunity now to pass consequential and equitable cannabis legalization. My legislation, HB 32 is our best chance to give justice to those incarcerated and create a new open cannabis industry.https://t.co/MuGIgfJBax

— Delegate Jazz Lewis (@JazzforMaryland) March 5, 2021
The reform push is also gaining momentum in neighboring Washington, D.C., where Mayor Muriel Bowser (D) and the chairman of the District Council recently introduced competing legal marijuana bills.
Maryland legalized medical marijuana through an act of the legislature in 2012. Two years later, a decriminalization law took effect that replaced criminal penalties for possession of less than 10 grams with a civil fine of $100 to $500. Since then, however, a number of efforts to further marijuana reform have fallen short.
A bill last year to expand the decriminalization possession threshold to an ounce passed the House last year but was never taken up in the Senate.
In May, Gov. Larry Hogan (R) vetoed a bill that would have shielded people with low-level cannabis convictions from having their records publicized on a state database. In a veto statement, he said it was because lawmakers failed to pass a separate, non-cannabis measure aimed at addressing violent crime.
Hogan has hesitated to take a strong stand on marijuana in the past, though he's more recently signaled openness to the idea. In 2017, he declined to respond to a question about whether voters should be able to decide the issue, but by mid-2018 he had signed a bill to expand the state's medical marijuana system and said full legalization was worth considering: "At this point, I think it's worth taking a look at," he said at the time.
As for Maryland lawmakers, a House committee in 2019 held hearings on two bills that would have legalized marijuana. While those proposals didn't pass, they encouraged many hesitant lawmakers to begin seriously considering the change.
"There are now 15 states in the United States that have gone full-blown adult-use legalization, plus the District of Columbia," Feldman said at Thursday's hearing. "Just like we saw with medical cannabis, opinions are evolving dramatically very quickly."
Tennessee Senators Approve Medical Marijuana Bill In Committee
Top IRS Official Says Marijuana Banking Reform Would Help Feds 'Get Paid'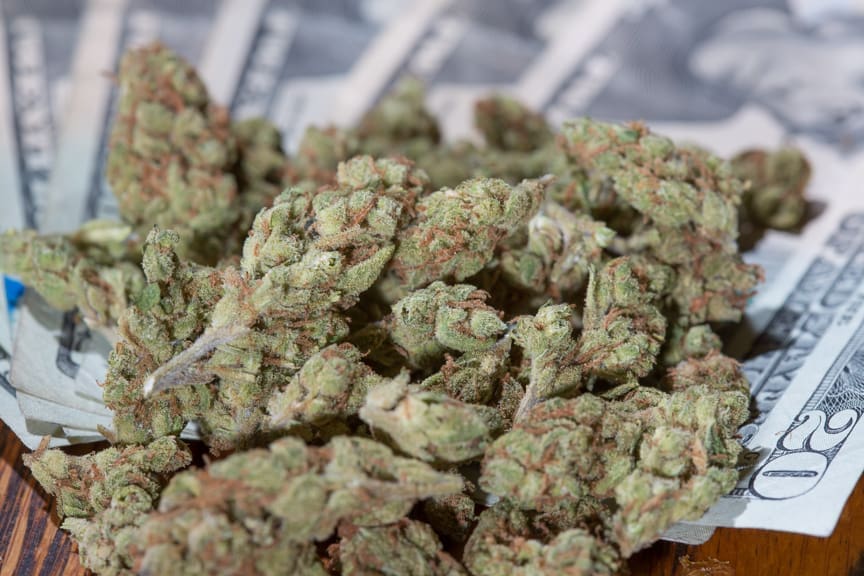 The Internal Revenue Service (IRS) would like to get paid—and it'd help if the marijuana industry had access to banks like companies in other legal markets, an official with the federal department said. She also talked about unique issues related to federal tax deductions for cannabis businesses.
At an event hosted by UCLA's Annual Tax Controversy Institute on Thursday, IRS's Cassidy Collins talked about the "special type of collection challenge" that the agency faces when it comes to working with cannabis businesses while the product remains federally illegal.
While IRS isn't taking a stand on federal marijuana policy, Collins said that the status quo leaves many cannabis businesses operating on a cash-only basis, creating complications for the agency, in part by making it harder for banks to "pay us."
"The reason why [the marijuana industry is] cash intensive is twofold," she said. "Number one, a lot of customers don't want a paper trail showing that they're buying marijuana, and number two, the hesitancy of banks to allow marijuana businesses to even bank with them."
Of course, the reason why many financial institutions remain hesitant to take on cannabis companies as clients is because the plant is a strictly controlled substance under federal law.
"There's been a number of legislative bills that have been introduced—and I am definitely not expressing any opinion personally or on behalf of the IRS about any pending or proposed legislation," Collins, who is a senior counsel in the IRS Office of Chief Counsel, said. "But it is interesting to note that, if the law changed so that the marijuana businesses could have banks, that would make the IRS's job to collect [taxes] a lot easier. As part of collection, we want the money. That's our end goal there."
A major part of what makes cannabis businesses unique is that they don't qualify for traditional tax credits under an IRS code known as 280E. That policy "prohibits them from claiming deductions for business expenses because they're technically being involved in drug trafficking," Collins explained at the event, from which small excerpts of her comments were reported by Bloomberg.
There are some options available to lessen the burden on marijuana firms, however. At the end of the day, "IRS will work with marijuana companies because, again, we want to get paid," Collins said.
One of the ways the agency works with marijuana business operators is to have them visit designated IRS "tax assistance centers" that accept cash payments in excess of $50,000. But the official warned businesses to "be prepared to be there for a little while" as the center checks—and double checks—the amount of cash being submitted.
"Revenue officers will assist the marijuana companies in paying us," she said.
IRS officials could also help cannabis firms by having officials accompany them "to the bank in order to try to help the taxpayer secure a cashier's payment to pay the IRS, as well as using money orders," she said, adding that "our revenue officers are are wanting to work with the marijuana companies to help assist them to pay us."
"When the revenue officers are there in person with the taxpayer, that could potentially help increase the likelihood that the bank will cooperate and help the taxpayer transition into a cashier's check," she continued. "And that has been a trend since this first became legal [at the state level], that more and more banks are allowing cannabis companies to bank with them."
In a report published earlier this year, congressional researchers examined tax policies and restrictions for the marijuana industry—and how those could change if any number of federal reform bills are enacted.
IRS, for its part, said last month that it expects the cannabis market to continue to grow, and it offered some tips to businesses on staying compliant with taxes while the plant remains federally prohibited.
As it stands, banks and credit unions are operating under 2014 guidance from the Financial Crimes Enforcement Network (FinCEN) that lays out reporting requirements for those that choose to service the marijuana industry.
Leaders in both chambers of Congress are working on legalization bills to end federal marijuana prohibition. But stakeholders are hopeful that, in the interim, legislators will enact modest marijuana banking reform. Legislation to protect financial institutions from being penalized for working with cannabis businesses passed the House for the fifth time last month.
Rodney Hood, a board member of the National Credit Union Administration, wrote in a Marijuana Moment op-ed this month that legalization is an inevitability—and it makes the most sense for government agencies to get ahead of the policy change to resolve banking complications.
IRS separately hosted a forum in August dedicated to tax policy for marijuana businesses and cryptocurrency.
Earlier this year, IRS Commissioner Charles Rettig told Congress that the agency would "prefer" for state-legal marijuana businesses to be able to pay taxes electronically, as the current largely cash-based system under federal cannabis prohibition is onerous and presents risks to workers.
Former Treasury Secretary Steven Mnuchin said in 2019 that he'd like to see Congress approve legislation resolving the cannabis banking issue and he pointed to the fact that IRS has had to build "cash rooms" to deposit taxes from those businesses as an example of the problem.
IRS released updated guidance on tax policy for the marijuana industry last year, including instructions on how cannabis businesses that don't have access to bank accounts can pay their tax bills using large amounts of cash.
The update appears to be responsive to a Treasury Department internal watchdog report that was released earlier in the year. The department's inspector general for tax administration had criticized IRS for failing to adequately advise taxpayers in the marijuana industry about compliance with federal tax laws. And it directed the agency to "develop and publicize guidance specific to the marijuana industry."
Luxembourg Set To Become First European Country To Legalize Marijuana Following Government Recommendation
Luxembourg Set To Become First European Country To Legalize Marijuana Following Government Recommendation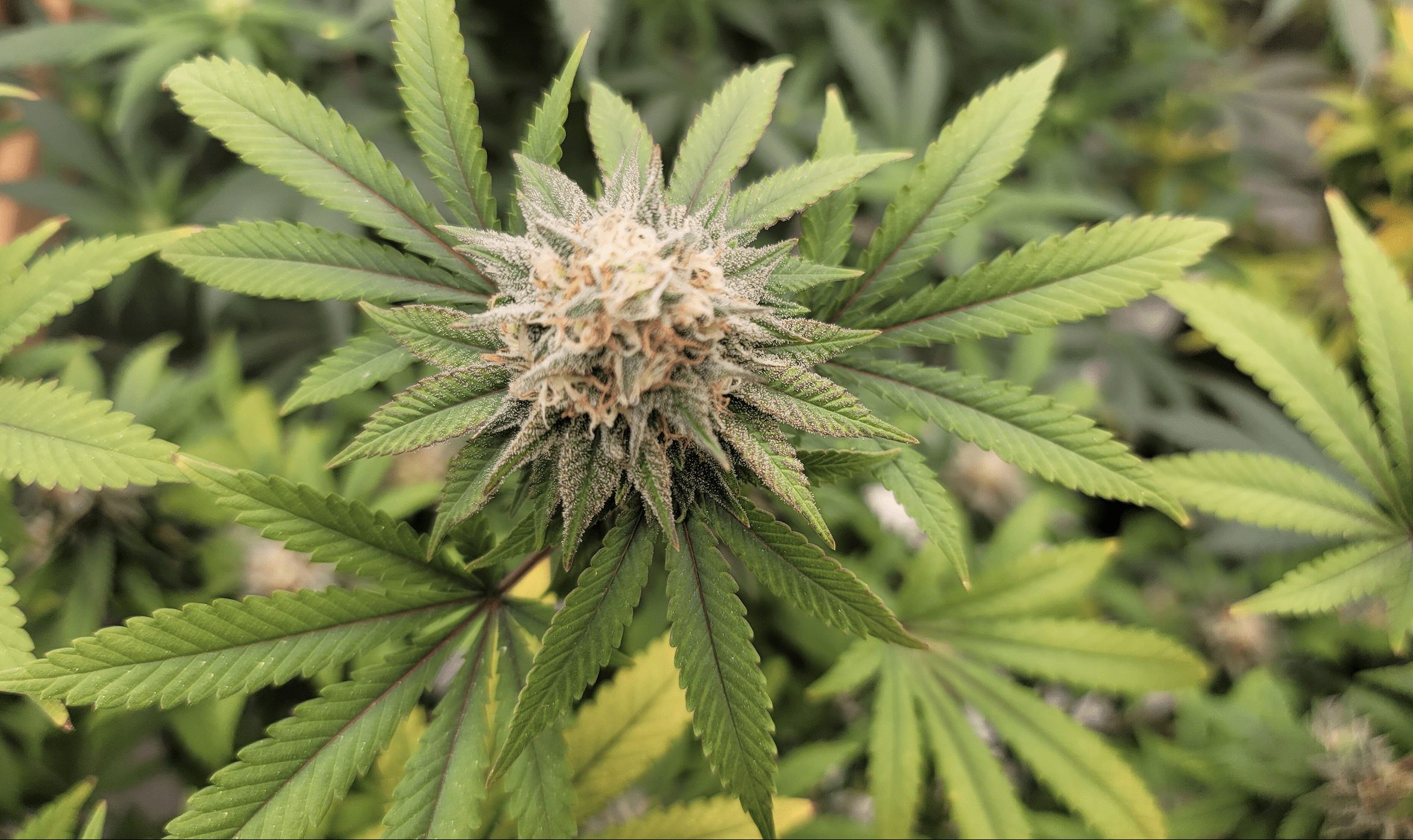 Luxembourg is poised to become the first European country to legalize marijuana, with key government agencies putting forward a plan to allow the possession and cultivation of cannabis for personal use.
The ministers of justice and homeland security on Friday unveiled the proposal, which will still require a vote in the Parliament but is expected to pass. It's part of a broader package of reform measures the agencies are recommending.
Under the marijuana measure, adults 18 and older could grow up to four plants. However, under the non-commercial model that is being proposed, possessing more than three grams in public would still be a civil offense, carrying a fine of €25-500 ($29-581). Currently, the maximum fine for possession is €2,500 ($2,908).
In terms of access, adults would be able to buy and trade cannabis seeds for their home garden.
Justice Minister Sam Tamson said the government felt it "had to act" and characterized the home cultivation policy change as a first step, The Guardian reported.
Paquet stupéfiants:
👉🏻élaboration du projet de loi usage privé du #cannabis : jusqu'à 4 plantes à domicile & décorrectionnalisation <3g
👉🏻renforcement de la prévention & de l'accompagnement
👉🏻⬆️des moyens de la police
👉🏻élaboration d'un projet de production/vente #Luxembourg pic.twitter.com/8yre0Udt8J

— Sam Tanson (@SamTanson) October 22, 2021
"The idea is that a consumer is not in an illegal situation if he consumes cannabis and that we don't support the whole illegal chain from production to transportation to selling where there is a lot of misery attached," he said. "We want to do everything we can to get more and more away from the illegal black market."
While limited in scope, the reform would make Luxembourg the first country in Europe to legalize the production and possession of marijuana for recreational use. Cannabis has been widely decriminalized in certain countries in the continent, but it has remained criminalized by statute.
Government sources in Luxembourg told The Guardian that plans are in the works to develop a program where the state regulates the production and distribution of marijuana. Tamson said they are working to resolve "international constraints" before taking that step, however, referring to United Nations treaty obligations that multiple U.S. states and other countries like Canada and Uruguay have openly flouted.
The measures include:

🟢 Regulation of cannabis use and cultivation: adults will be able to legally cultivate up to four cannabis plants for their own use, provided the cultivation is happening at their place of residence.

— European Greens (@europeangreens) October 22, 2021
For now, the country is focusing on legalization within a home setting. Parliament is expected to vote on the proposal in early 2022, and the ruling parties are friendly to the reform.
This has been a long time coming, as a coalition of major parties of Luxembourg agreed in 2018 to enact legislation allowing "the exemption from punishment or even legalization" of cannabis.
Meanwhile in the U.S., congressional lawmakers are working to advance legalization legislation. A key House committee recently approved a bill to end marijuana prohibition, and Senate leadership is finalizing a separate reform proposal.
In Mexico, a top Senator said this week that lawmakers could advance legislation to regulate marijuana in the coming weeks. The Supreme Court has already ruled that adults cannot be criminalized over possession or cultivation, but there's currently no program in place to provide access.
New Bipartisan Marijuana Research Bill In Congress Would Let Scientists Study Dispensary Products
Photo courtesy of Mike Latimer.
New Bipartisan Marijuana Research Bill In Congress Would Let Scientists Study Dispensary Products
A bipartisan group of federal lawmakers introduced a bill on Thursday to remove barriers to conducting research on marijuana, including by allowing scientists to access cannabis from state-legal dispensaries.
The Medical Marijuana Research Act, filed by the unlikely duo of pro-legalization Rep. Earl Blumenauer (D-OR) and prohibitionist Rep. Andy Harris (R-MD), would streamline the process for researchers to apply and get approved to study cannabis and set clear deadlines on federal agencies to act on their applications.
"Congress is hopelessly behind the American people on cannabis, and the quality of our research shows why that is an urgent problem," Blumenauer told Marijuana Moment. "Despite the fact that 99 percent of Americans live in a state that has legalized some form of cannabis, federal law is still hamstringing researchers' ability to study the full range of health benefits offered by cannabis, and to learn more about the products readily available to consumers."
"It's outrageous that we are outsourcing leadership in that research to Israel, the United Kingdom, Canada, and others. It's time to change the system," he said.
Late last year, the House approved an identical version of the cannabis science legislation. Days later, the Senate passed a similar bill but nothing ended up getting to the president's desk by the end of the last Congress. Earlier this year, a bipartisan group of senators refiled their marijuana research measure for the current 117th Congress.
Meanwhile, lawmakers are also advancing a separate strategy to open up dispensary cannabis to researchers. Large-scale infrastructure legislation that has passed both chambers in differing forms and which is pending final action contains provisions aimed at allowing researchers to study the actual marijuana that consumers are purchasing from state-legal businesses instead of having to use only government-grown cannabis.
The new bill filed this week by Blumenauer and Harris, along with six other original cosponsors, would also make it easier for scientists to modify their research protocols without having to seek federal approval.
—
Marijuana Moment is already tracking more than 1,200 cannabis, psychedelics and drug policy bills in state legislatures and Congress this year. Patreon supporters pledging at least $25/month get access to our interactive maps, charts and hearing calendar so they don't miss any developments.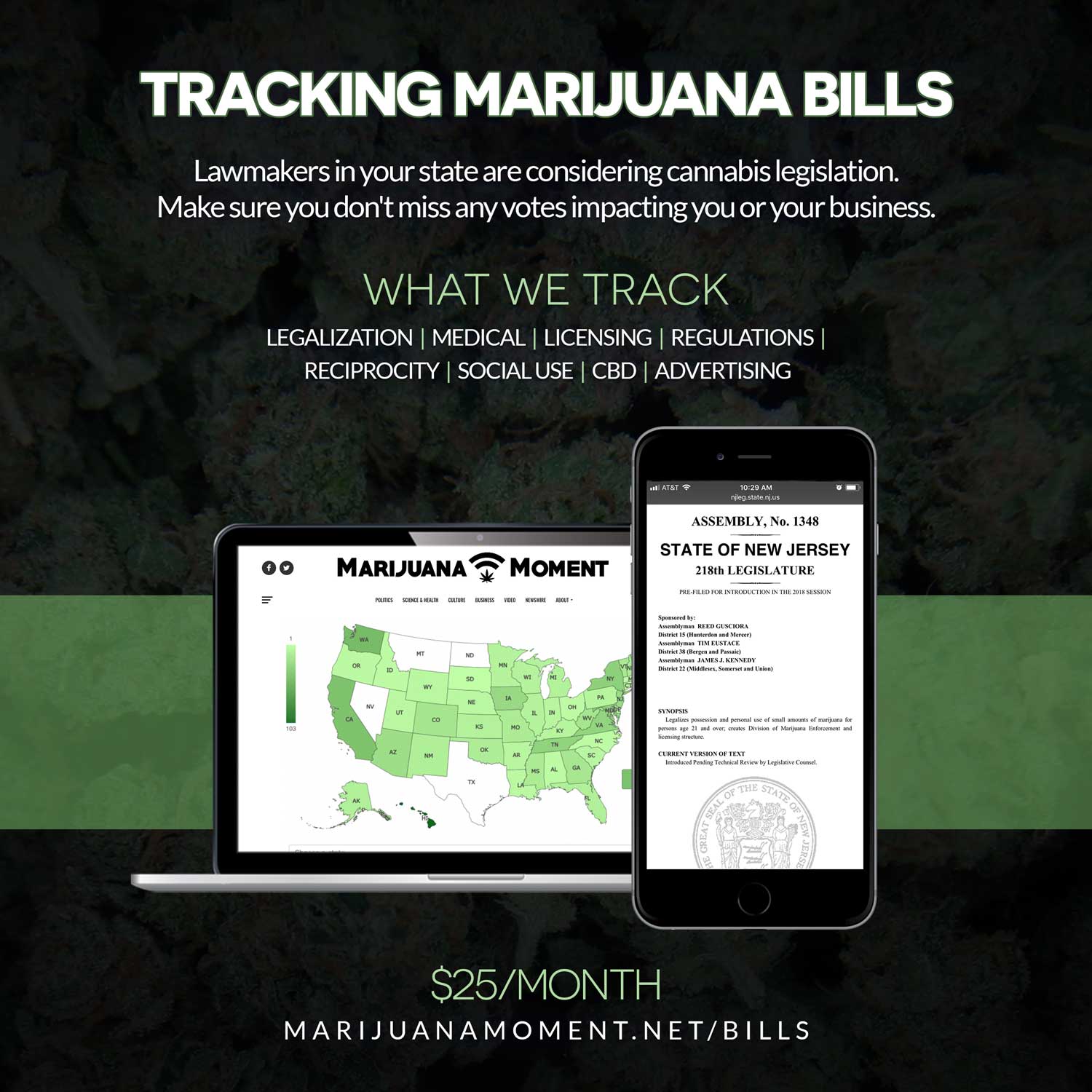 Learn more about our marijuana bill tracker and become a supporter on Patreon to get access.
—
It would additionally mandate that the Drug Enforcement Administration (DEA) license more growers and make it so there would be no limit on the number of additional entities that can be registered to cultivate marijuana for research purposes. It would also require the U.S. Department of Health and Human Services (HHS) to submit a report to Congress within five years after enactment to overview the results of federal cannabis studies and recommend whether they warrant marijuana's rescheduling under federal law.
"The cannabis laws in this country are broken, including our laws that govern cannabis research," Blumenauer said in remarks in the Congressional Record. "Because cannabis is a Schedule I substance, researchers must jump through hoops and comply with onerous requirements just to do basic research on the medical potential of the plant."
The new legislation will "both streamline the often-duplicative licensure process for researchers seeking to conduct cannabis research and facilitate access to an increased supply of higher quality medical grade cannabis for research purposes," he said, adding that expanded studies will help make sure "Americans have adequate access to potentially transformative medicines and treatments."
For half a century, researchers have only been able to study marijuana grown at a single federally approved facility at the University of Mississippi, but they have complained that it is difficult to obtain the product and that it is of low quality. Indeed, one study showed that the government cannabis is more similar to hemp than to the marijuana that consumers actually use in the real world.
There's been bipartisan agreement that DEA has inhibited cannabis research by being slow to follow through on approving additional marijuana manufacturers beyond the Mississippi operation, despite earlier pledges to do so.
In May, the agency finally said it was ready to begin licensing new cannabis cultivators. Last week, DEA proposed a large increase in the amount of marijuana—and psychedelics such as psilocybin, LSD, MDMA and mescaline—that it wants produced in the U.S. for research purposes next year.
Under the new House bill, the agency would be forced to start approving additional cultivation applications for study purposes within one year of the legislation's enactment.
HHS and the attorney general would be required under the bill to create a process for marijuana manufacturers and distributors to supply researchers with cannabis from dispensaries. They would have one year after enactment to develop that procedure, and would have to start meeting to work on it within 60 days of the bill's passage.
In general, the legislation would also establish a simplified registration process for researchers interested in studying cannabis, in part by reducing approval wait times, minimizing costly security requirements and eliminating additional layers of protocol review.
Read the full text of the new marijuana research bill below: