Maryland Governor Vetoes Bill To Shield Marijuana Conviction Records From Public View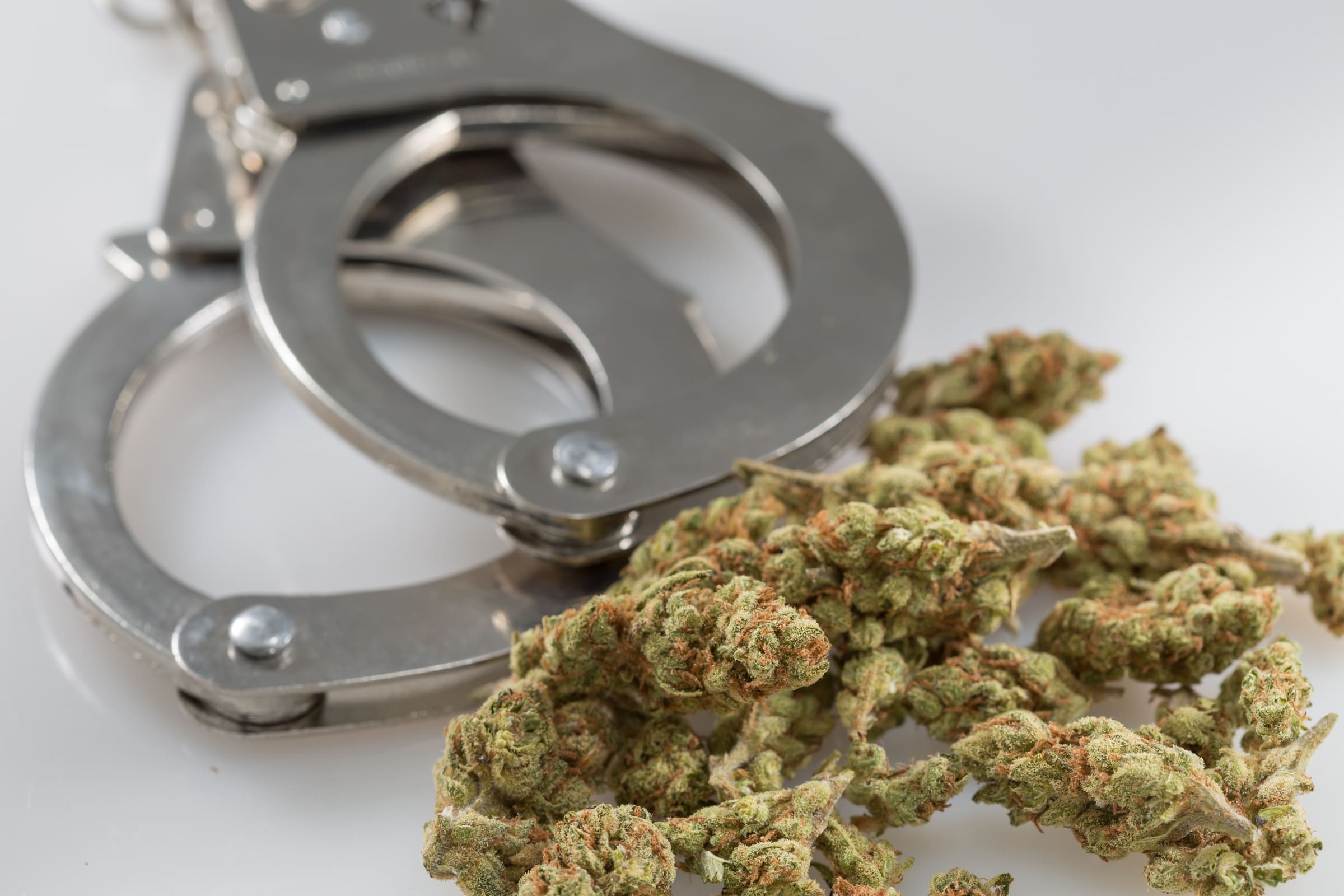 The governor of Maryland vetoed a bill on Thursday that would have shielded people with low-level marijuana convictions from having their records publicized on a statewide database, though it's not necessarily because he opposed the move. Rather, it appears to be in protest of the legislature failing to pass a separate criminal justice proposal he prioritized.
Lawmakers approved the cannabis records legislation in March, sending it to Gov. Larry Hogan's (R) desk. It would have prevented the "Maryland Judiciary Case Search from in any way referring to the existence of a certain case in which possession of marijuana is the only charge in the case and the charge was disposed."
An estimated 200,000 Maryland residents who had cannabis convictions that occurred prior to October 1, 2014 stood to benefit from the bill. Currently, people with marijuana possession records must petition the courts to have their records sealed.
As originally drafted, the bill would have provided for automatic expungements of prior marijuana possession convictions, though that was scaled back in committee prior to final passage.
In a veto letter, which was first noted by NORML, Hogan said the reason he was taking the action was because the House didn't pass a separate bill that aimed to address violent crime.
"Since before the start of the legislative session, I made it very clear that my highest priority was to hold violent criminals accountable and stop the shootings and the murders in Baltimore City," he said. "While the Senate approved the package by a wide margin, the House failed to act upon it, and thus failed to meaningfully address violent crime."
I am committed to working with legislative leaders on both sides of the aisle as we confront these difficult budget choices on the road to economic recovery.

— Governor Larry Hogan (@GovLarryHogan) May 7, 2020
"I expressed strong willingness to consider other proposals, including some of those passed by the legislature, if they were included as part of a comprehensive crime package which included my proposals," he said. Since lawmakers didn't approve of his priority legislation, he vetoed the cannabis proposal as well as several other criminal justice reform bills.
Another marijuana bill that would have expanded the state's current decriminalization policy was approved by the House in March, but it did not advance further as the legislature closed early due to the coronavirus pandemic.
Missouri Lawmakers Defeat Amendment To Require They Consume Marijuana Before Voting