Maryland House Votes To Expand Marijuana Decriminalization Law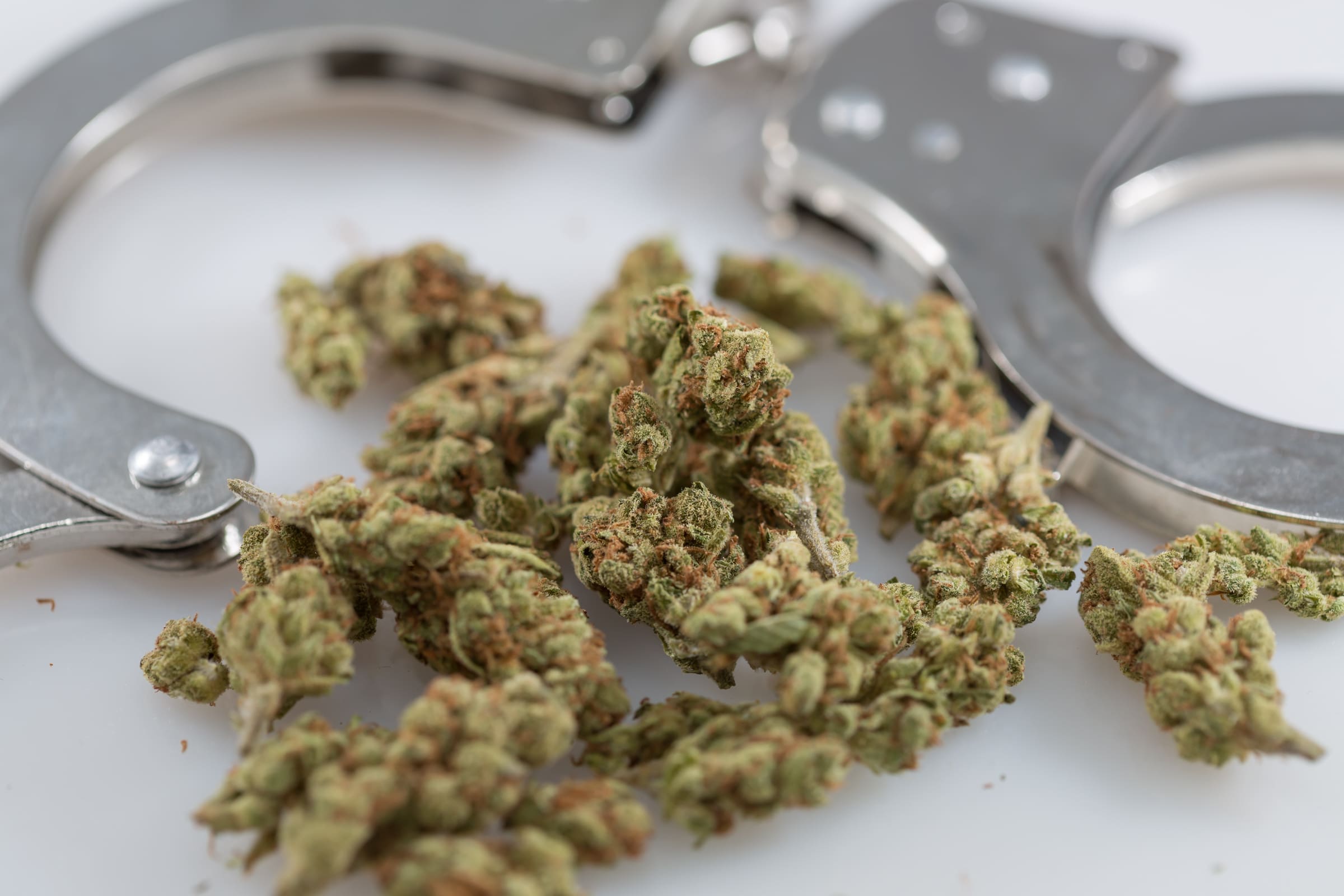 The Maryland House of Delegates passed a bill on Wednesday that would expand the state's current marijuana decriminalization policy, making it so that people caught possessing up to one ounce of cannabis—rather than just 10 grams—would avoid jail time.
The chamber approved the legislation, sponsored by Del. Nick Mosby (D), in a 94-43 vote, sending it to the Senate for consideration.
HB 550: Criminal Law-Marijuana- Possession & Possession with Intent to Distribute, which will increase the threshold of what is considered a civil penalty of marijuana possession from 10 grams to 1 ounce, has successfully passed out of the House! pic.twitter.com/fQAaujRsIV

— Nick J. Mosby (@Nick_Mosby) March 11, 2020
Currently, possession of more than 10 grams of marijuana is a misdemeanor punishable by up to one year in jail and a maximum $1,000 fine. Ten grams is a civil infraction, and the new bill would simply raise that threshold to one ounce.
It also stipulates that possession of up to one ounce could not be considered on its own to be evidence of intent to distribute.
There would be a staggered fine penalty for multiple violations. For first offenses, the fine would be up to $100. The second offense would carry up to a $250 fine. Third and subsequent offenses would be punishable by a maximum $500 fine.
Courts would have the option to mandate participation in a drug education program for third offenses. They could also require them to enter into substance misuse treatment "if necessary."
Call your Senators and ask them to support HB 550: Marijuana-Possession and Possession with Intent to Distribute! #Working4MD #MDGA2020 #HB550 pic.twitter.com/5ZP6MuE1Z5

— Nick J. Mosby (@Nick_Mosby) March 11, 2020
"The House's passage of HB 550 signifies the political will to move reform forward and end the failed policy of prohibition," Carly Wolf, state policies coordinator for NORML, told Marijuana Moment. "I commend House lawmakers who casted their vote in favor of this sensible reform measure, which will spare many Marylanders from the lifelong consequences of a marijuana arrest, and I encourage members of the state Senate to follow suit."
Neill Franklin, a former major with the Maryland State Police who now serves as executive director of Law Enforcement Action Partnership, also cheered the legislation's advancement.
"This bill reduces the number of people who are needlessly in the criminal justice system," he told Marijuana Moment. "Any bill that does that is a good thing."
Olivia Naugle, a legislative analyst with the Marijuana Policy Project, called the bill "an important reform that will further reduce the number of arrests and criminal charges for cannabis possession in Maryland."
"Currently, Maryland has one of the lowest possession thresholds of any state that has decriminalized or legalized cannabis," she pointed out.
Lawmakers have heard testimony on separate bills to legalize marijuana for adult-use in the state for several sessions, but none have advanced to the House or Senate floor for votes.
Maryland is one of 26 U.S. states where cannabis possession is currently decriminalized. On Sunday, Virginia lawmakers sent a marijuana decriminalization bill to the desk of supportive Gov. Ralph Northam (D), who is expected to sign it into law.
Mississippi Medical Marijuana Measure At Risk After House Approves Alternate Ballot Question
This story was updated to include comment from Franklin and Naugle.