Maine Marijuana Sales Broke Another Record In August, Exceeding $10 Million For First Time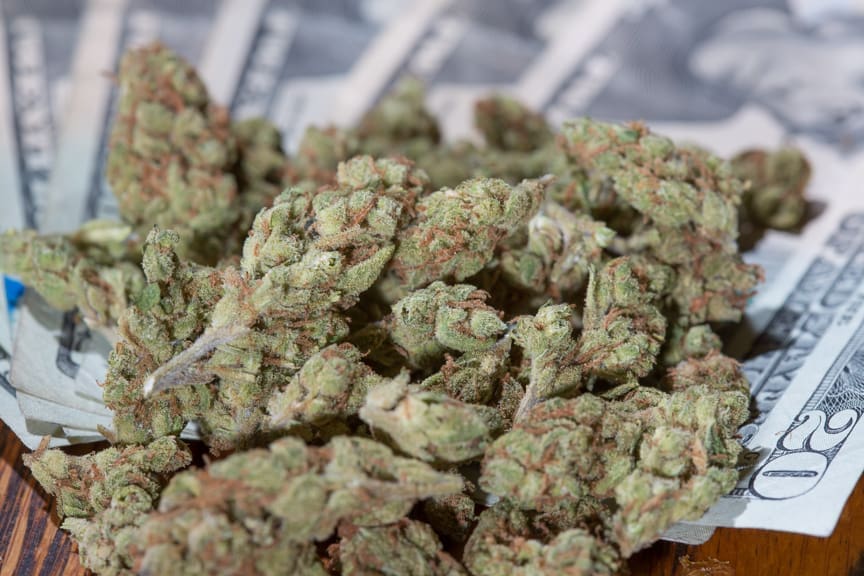 Maine recreational marijuana sales broke another record in August, exceeding $10 million for the first time since the adult-use market launched in October 2020.
The state's Office of Marijuana Policy reported that the state's 53 adult-use cannabis shops brought in about $10.2 million in marijuana purchases last month. And that translates into about $1 million in tax revenue for the state, which has a population of just 1.3 million.
By comparison, Maine cannabis sales for recreational consumers amounted to just $1.1 million during the first month of retail sales less than a year ago. That record has been broken each subsequent month.
While August proved to be a record-breaking month for marijuana purchases—with 133,969 sales transactions—it's only slightly higher compared to July, when the state saw about $9.4 million in adult-use purchases. Those figures don'e include medical cannabis sales, which are tracked separately.
According to the Portland Press Herald, regulators have credited summer tourism for the sales spike.
But in general, states across the U.S. have seen similar trends over recent years. And marijuana sales records have been consistently broken over the past year despite the coronavirus pandemic.
Adult-use cannabis sales in Illinois exceeded $120 million in August, state officials recently reported. It's the second highest sales record since the state's recreational market launched last year and the sixth month in a row that sales surpassed $100 million.
Arizona brought in about $21 million in medical and adult-use marijuana tax revenue in July, state officials recently reported on a new webpage that enables people to more easily track how the industry is evolving.
California collected about $817 million in adult-use marijuana tax revenue during the 2020-2021 fiscal year, state officials estimated last month. That's 55 percent more cannabis earnings for state coffers than was generated in the prior fiscal year.
A recent scientific analysis of sales data in Alaska, Colorado, Oregon and Washington State found that marijuana purchases "have increased more during the COVID-19 pandemic than in the previous two years."
In July alone, at least three states saw record-breaking sales for recreational cannabis. The same goes for Missouri's medical marijuana program.
Michigan marijuana sales broke another record in July with more than $171 million in cannabis transactions, according to data from the state's regulatory body. There were $128 million in adult-use sales and $43 million in medical cannabis purchases.
Throughout the pandemic, many states allowed cannabis retailers to remain open—with governors and regulators in several markets declaring marijuana businesses to be essential services—and some jurisdictions issued emergency rules allowing curbside pickup, delivery services or other more relaxed policies in order to facilitate social distancing.
Marijuana Legalization Doesn't Lead To Increased Youth Use, American Medical Association Study Finds