Coronavirus Crisis Shows Marijuana Is 'Essential' And Mainstream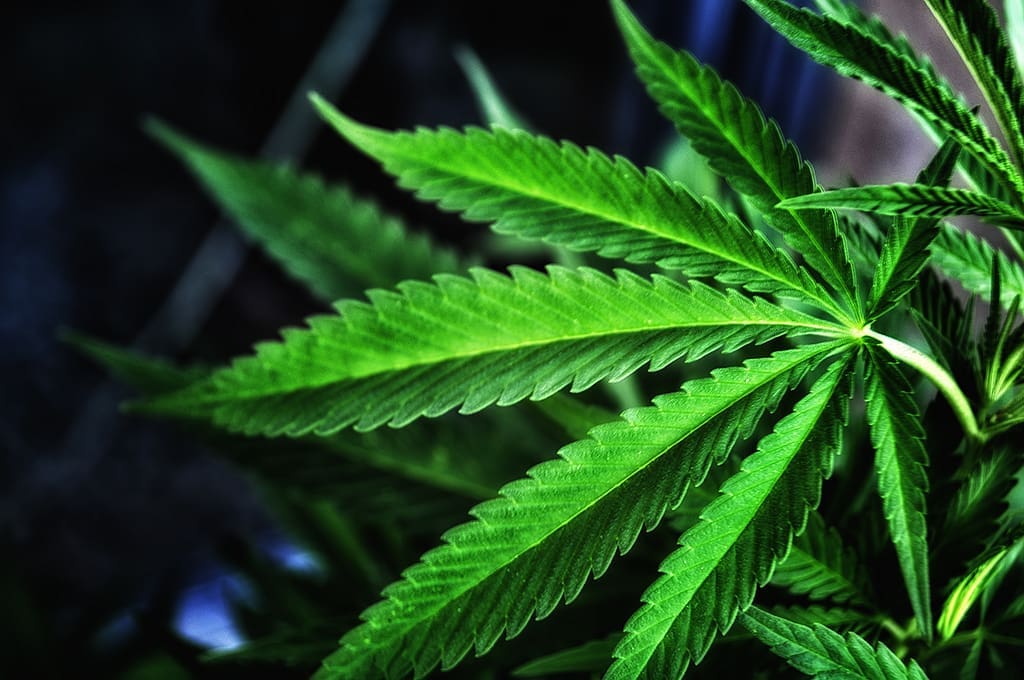 Never has it been more clear than during the current COVID-19 pandemic that marijuana has arrived at the forefront of mainstream American society.
In state after state, governors and public health officials are deeming cannabis businesses "essential" operations that can stay open amid coronavirus-related forced closures and stay-at-home mandates. People might not be able to go bowling or see a movie in theaters, but they can still stock up on marijuana.
It wasn't long ago that anyone growing and selling marijuana faced the risk of being arrested, prosecuted and jailed. But now, in the era of expanding legalization, cannabis providers in many states are held up as vital members of the community who are providing a valuable service on par with picking up prescription drugs at a pharmacy or filling up your car at a gas station.
Advocacy groups have pushed governors and state officials to ensure that medical marijuana patients in particular can maintain access to the cannabis they need. But because many people who use marijuana for therapeutic purposes don't necessarily jump through the hoops needed in order to become officially certified as patients, recreational businesses are also seen as crucial access points that need to stay open.
"Most of the American public and an increasing number of government leaders stopped buying into the demonization of cannabis years ago," Karen O'Keefe, state policies director for the Marijuana Policy Project, said. "Now, not only have two-thirds of states recognized that medical cannabis should be legal—with 11 legalizing adult-use—many are recognizing that safe access to cannabis is essential."
NORML Executive Director Erik Altieri said it is "encouraging to see our nation's public policy in practice is finally catching up to where the vast majority of Americans have been for years."
"The recognition by our government officials that cannabis is indeed not just here to stay, but an essential part of life for millions of Americans—particularly in the patient community—is a welcome move in the right direction," he said. "It is also a move that could not have come at a better moment for those who still require access to maintain quality of life during these trying and troubled times."
In some states, officials have enacted new temporary policies such as expanded delivery services or curbside pickup that make it easier for consumers to get their hands on marijuana while respecting social distancing measures. Others are allowing doctors to issue medical cannabis recommendations via telemedicine instead of requiring that they conduct in-person examinations.
Here's a look at how states that are taking steps to maintain legal marijuana access during the COVID-19 outbreak:
California
Regulators deemed cannabis retail outlets to be essential businesses that can stay open amid a broader stay-at-home order. Localities, including Los Angeles County and San Francisco, have also said that certain cannabis businesses are essential providers that can continue operations.
Colorado
Gov. Jared Polis (D) issued an executive order allowing marijuana businesses to provide curbside pickup services and letting doctors issue medical cannabis recommendations via telemedicine without in-person examinations. A subsequent order from the governor says that marijuana businesses are critical retail operations, but only for the sale of medical cannabis or curbside delivery. Regulators also issued emergency rules temporarily loosening requirements for fingerprinting of marijuana business owners, modification of premises and transfer of cannabis product samples for testing.
Connecticut
Regulators deemed medical cannabis businesses to be essential and thus exempt from a general mandate to suspend in-person operations.
Florida
The state surgeon general issued an order allowing physicians to issue medical cannabis recertifications to existing patients—but not new ones—via telemedicine.
Illinois
Gov. J.B. Pritzker's (D) stay-at-home order declares marijuana dispensaries and cultivation facilities to be essential businesses that can stay open. Dispensaries are also being allowed to do curbside sales of medical cannabis—but not recreational marijuana—products.
Maryland
Medical cannabis growers, processors and dispensaries. are exempt from an order Gov. Larry Hogan (R) issued to close non-essential businesses. Regulators are also allowing dispensaries to deliver medical marijuana to patients in parking lots.
Massachusetts
Gov. Charlie Baker (R) issued a stay-at-home order deeming medical cannabis businesses—but not recreational marijuana ones—to be essential and exempt from a general shutdown. Regulators also encouraged medical cannabis delivery services to promote and expand their offerings, and are allowing doctors to remotely recommend marijuana to patients through the use of telehealth waivers.
Michigan
Marijuana businesses will be able to continue curbside sales and home deliveries but cannot perform in-person transactions in stores under a stay-at-home order issued by Gov. Gretchen Whitmer (D). Regulators previously sent a bulletin allowing curbside pickup and encouraging delivery services, and another bulletin extending the period of prequalification status for marijuana business license applicants that may experience building delays.
New Hampshire
Regulators are allowing medical cannabis patients to do curbside pickup at dispensaries and are letting doctors issue recommendations via telemedicine.
New Jersey
Gov. Phil Murphy (D) exempted medical cannabis dispensaries from a stay-at-home order. Regulators moved to allow patients pick up medical marijuana at dispensaries' curbsides and to reduce caregiver registration fees.
New Mexico
Regulators ruled that medical cannabis businesses are essential and can stay open. They also allowed curbside pickup services, extended expiring patient and caregiver cards for 90 days and suspended background checks for new industry employees.
New York
The state Department of Health deemed that medical cannabis providers are essential businesses not subject to a general closure order. Those that are authorized to carry out home delivery are temporarily allowed to expand those services without written approval.
Ohio
Gov. Mike DeWine's (R) stay-at-home order exempts medical cannabis businesses from a broader business shutdown. The State Medical Board also moved to allow doctors to issue medical cannabis recommendations via telemedicine without meeting patients in person. Additionally, regulators are letting patients phone in orders ahead of their arrival at dispensaries to reduce time spent inside.
Oregon
Regulators approved rules to allow curbside delivery of marijuana at licensed retail locations and to increase medical cannabis sales limits. They also moved to make it easier to obtain cannabis worker permits.
Pennsylvania
Regulators deemed medical cannabis providers as "life-sustaining" operations that are exempt from Gov. Tom Wolf's (D) order to close businesses in general. They also took other steps, including allowing patients to have marijuana brought to their cars outside of dispensaries and letting caregivers make deliveries to an unlimited number of patients.
Washington State
Gov. Jay Inslee's (D) stay-at-home order exempts marijuana businesses as essential, allowing them to stay open. And regulators are allowing marijuana dispensaries to carry out curbside service for medical cannabis patients.
Despite the significant number of states deeming cannabis businesses to be essential and issuing rulings temporarily expanding their services, that is not the case in every legal marijuana market.
In Nevada, for example, Gov. Steve Sisolak (D) and regulators are mandating that all sales be done via delivery, effectively shuttering businesses that only have storefront operations.
And despite the accommodations, many regulators are also directing businesses to implement social distancing measures such as limits on the number of customers who can enter a retail operation at a given time or guidance on physical space between those who are standing in line—changes that can slow down operations and reduce revenue.
Still, many industry leaders seems to understand the public health necessity of such moves, and cannabis law firm Vicente Sederberg LLP, for example, issued a set of suggested voluntary guidelines for marijuana businesses to consider.
For now, industry trackers have indicated that sales are strong as consumers stock up in preparation to hunker down at home for several weeks.
Nonetheless, the industry has called on Congress to give it equal access to disaster relief funds—a request necessitated by the fact that ongoing federal prohibition means that their operations are still illegal and not generally eligible for such aid.
Legalization opponents, meanwhile, are not pleased with moves by a growing number of states to keep cannabis stores in business despite the steps intended to foster social distancing at such locations.
"We have seen numerous reports of marijuana stores with long lines of people stocking up on the drug and have additionally seen states move to keep these stores open," Kevin Sabet, president of prohibitionist organization Smart Approaches to Marijuana, said. "Quite frankly, this presents a unique harm to public health and safety. Across the country, states are doing everything in their power to limit the gathering of people in one location. Long lines outside of establishments engaged in the distribution of marijuana should be a tremendous cause for concern."
When it comes to consumers, while advocates have cautioned them to consider refraining from smoking or vaping for the time being due to the risk of agitating lungs amid the respiratory effects of the novel coronavirus, they have also pointed out that there are other ways to use cannabis, such as edibles.
For now, the coronavirus pandemic has further highlighted the disconnect between federal and state policies: Under one set of laws cannabis is a banned drug, and under the other it's a medicine deemed just as essential as any other.
This piece ass first published by Forbes.
(Marijuana Moment's editor provides some content to Forbes via a temporary exclusive publishing license arrangement.)
Photo courtesy of Carlos Gracia.
MedMen Temporarily Closes All Locations And Condemns Looting In Internal Memo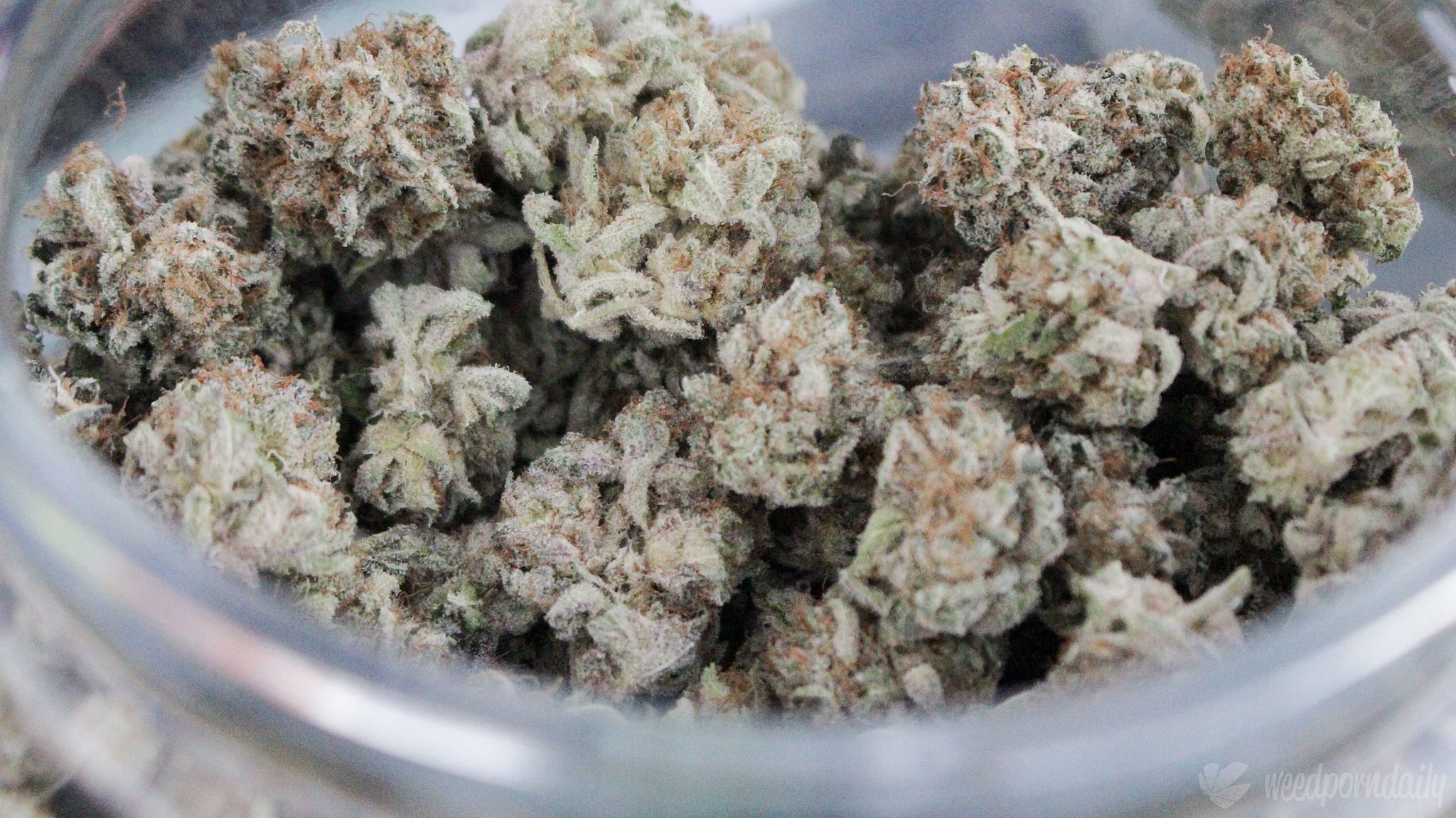 The national marijuana dispensary chain MedMen has temporarily closed down all of its stores after several of its Los Angeles-based locations were looted over the weekend. While the company strongly condemned the looting, it said it recognizes the tragedies that led up to the incidents and is offering to support its black employees during this time.
Businesses in cities across the country have been impacted by outrage over recent police killings of black Americans. That includes George Floyd, whose death at the hands of a Minneapolis police officer ignited mass protests, some of which have been followed by looting.
In an internal memo to MedMen employees that was obtained by Marijuana Moment, the company said that its locations in downtown Los Angeles, West Hollywood and Beverly Hills "were heavily damaged, as were a number of other businesses, including those in the cannabis community."
#medmen pic.twitter.com/Bk0Uv99EYe

— inVerse, inc (@junbangu) May 31, 2020
"Effective immediately, we are temporarily closing all stores and the corporate office to protect the safety of our employees," the memo states. "The safety of everyone in the MedMen family is the most important thing right now, and we are grateful to report that while our stores were damaged, our employees and security guards were unharmed."
"Our assumption is that all of you know this, but we want to take the time to make it very clear there is a bright line between the peaceful protests yesterday and the criminal activity that followed," it continues. "We do not know what goes through the mind of those that would promote violence or destruction immediately on the heels of a peaceful protest designed to bring us all closer together."
But while that language largely contrasts with that of some other impacted marijuana businesses that have more clearly sympathized with people expressing outrage in the face of police killings, MedMen also extended a hand to its black workers and said it appreciates the circumstances that contributed to the situation.
"Regarding the events of the last week, we are heartbroken, outraged and horrified by the tragic events in our country and the continued violence and injustice perpetrated against the Black community. To our Black colleagues, if there is any way we can show up for you during this time, we would encourage you to email [the CEO's office]," the company said. "In the meantime, we offer our deepest empathy, we are here to listen, we are here to help and we are here to stand with you as a MedMen family in any way we can."
"To those fighting for social justice, MedMen stands with you. The horrifying treatment of our black colleagues and community must end," MedMen added in a statement to Marijuana Moment. "Systematic oppression and inequality must end. We are committed to using our platform to help. We will rebuild and come back stronger in a way that makes our communities proud and advances justice and equality."
A spokesperson said that the company is actively assessing its plan moving forward. While the representative initially suggested to Marijuana Moment that employees would continue to be paid during the temporary shutdown, he later said that the company "will take care of our employees as demonstrated by our response to COVID-19" but could not get into specifics about ongoing financial decisions.
All nationwide MedMen locations are currently closed. We apologize for the inconvenience. Please continue to check our website for updates.

— MedMen (@medmen) June 1, 2020
Meanwhile, the rapper Berner, who owns the popular Los Angeles dispensary Cookies, said after his shop was looted that ensuring justice and addressing the problems underlying the protests is more important than the loss of merchandise.
"It's extremely unfortunate what happened to our store tonight on Melrose. But as a human living in the world we're living in today, I cannot expect anything less until justice is served," he said. "We can rebuild our store, but you cannot bring someone back to life."
Debby Goldsberry, the executive director of the dispensary Magnolia Wellness Oakland, struck a similar tone in a Facebook post about their experience being looted. She said that while the property loss was extensive and will hit the small retailer hard financially, this "story is not about Magnolia Wellness. It's about this nation, blistering in pain. It's bubbled up, and can't be stopped, no matter how much salve we put on it."
"Our shop can be rebuilt, but the black lives taken by the police, again and again, are gone forever. Simply put, the police are murdering people right before our eyes, and the anger has boiled over. We saw it on camera, watching these men rampage through our space," she wrote.
"Anger like this is based in injustice. Anger like this is based in facts. Anger like this is based in hundreds of years of oppression, and in never, ever getting a fair shot, no matter what, because the system is set up in a systematic manner that assures you never will," the post continues. "George Floyd's horrible death is just one of so many by now that it's become impossible to track."
Kris Krane, president of 4Front Ventures, said one of the company's Mission dispensaries in Chicago was also raided over the weekend.
"Despite the sadness and destruction, my support for the protests and the underlying goal of ending police brutality, systemic law enforcement reform, and societal recognition of the fundamental humanity of people of color in this country remains undeterred," he said. "I stand with those protesting for human rights and justice, and understand why some feel so disempowered that they have no recourse but rage and violence."
Cannabis shops from California to Oregon have impacted by looting in recent days.
This story has been updated to include additional commentary on future plans from a MedMen spokesperson
Rapper Who Owns Looted Marijuana Dispensary Says Justice Is More Important Than Business
Photo courtesy of WeedPornDaily.
Rapper Who Owns Looted Marijuana Dispensary Says Justice Is More Important Than Business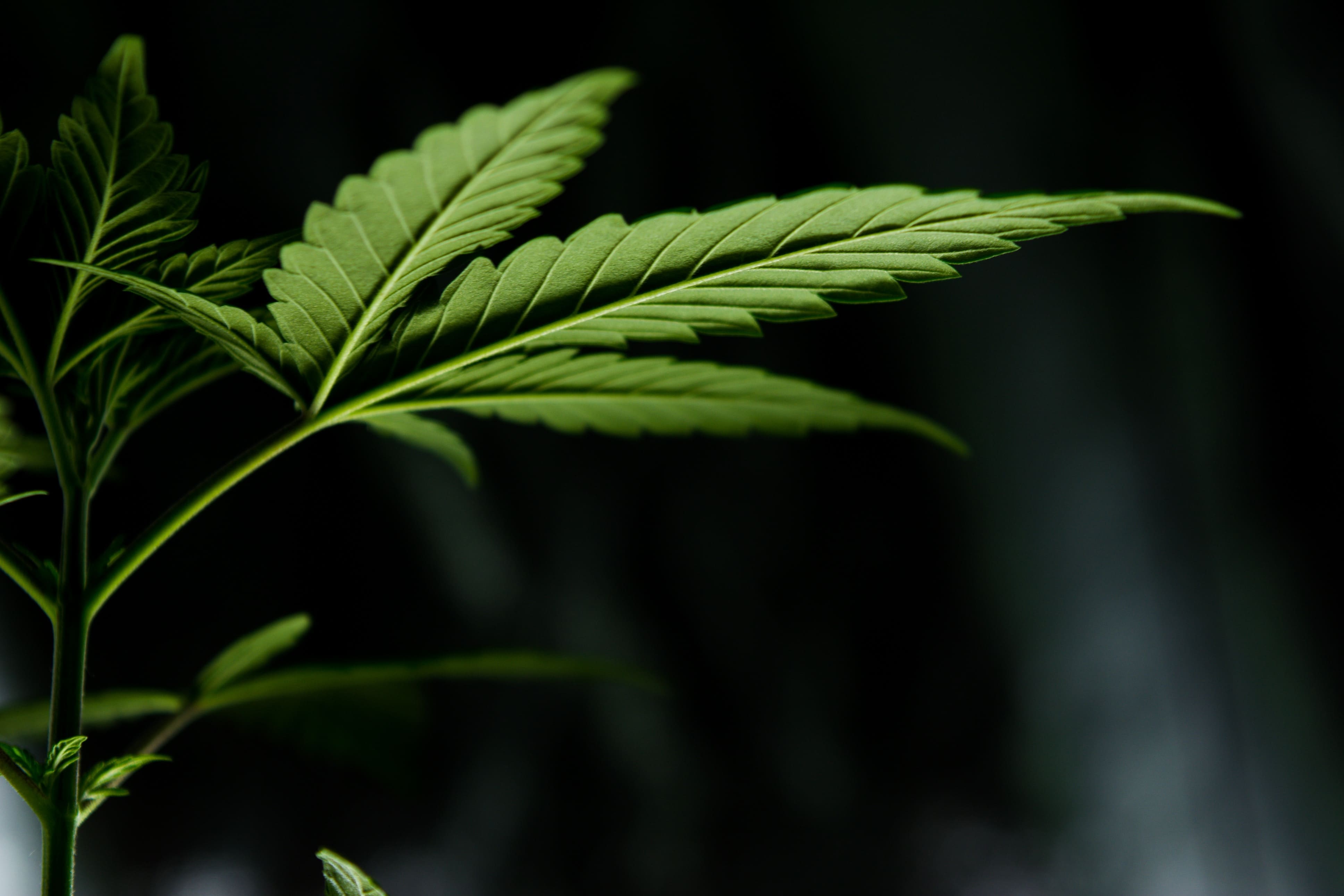 One marijuana dispensary owner whose business was caught in the chaos stemming from the reaction to rampant police violence over the weekend says he values life and justice over his stolen cannabis merchandise.
Cookies, a well-known dispensary in Los Angeles, was looted during Saturday's massive protests sparked by the killing of George Floyd. But the brand's creator and store's part-owner, the famous rapper-turned-cannabis-entrepreneur Berner, says he is more concerned about the underlying injustices being highlighted by protestors than the damage to his storefront.
A video on Instagram shows the Cookies location on Melrose being broken into, with people jumping the fence, entering the store and stealing products. Police are seen driving by in the clip, but no one appears to have been arrested.
Berner, whose real name is Gilbert Anthony Milam Jr., released a statement shortly after the incident.
The rapper doesn't condemn the people who broke into the store. Instead, he argues that human life is more valuable than any building.
"It's extremely unfortunate what happened to our store tonight on Melrose. But as a human living in the world we're living in today, I cannot expect anything less until justice is served," Berner said in the video posted to his 1.3 million Instagram followers. "We can rebuild our store, but you cannot bring someone back to life."
"With that being said, we stand with what is going right now in the world. A statement needed to be made. All I say is, I pray everyone stays safe and protects their family in a time like this," the rapper said. "How can I worry about a store when there is so much more going on in the world right now? So much hate, so much anger, so much pain, and a lack of justice. Please take care of your families and stay safe."
There were six armed security guards at the storefront, Berner said, but he told them not to be violent towards protesters. "I don't want to see anyone die!! I told everyone to stand down," he posted. "I'm not allowing anyone to die on my watch… all life matters. And money comes and goes…"
Instagram commenters were quick to suggest that insurance money stemming from the theft would be advantageous to Berner. One commenter, Elijah71p, wrote: "Plus that insurance money won't hurt."
But Berner said he wasn't counting on it, replying: "We sell weed. I'm not sure that insurance will honor our business, I haven't even thought about it. I was focused on preserving life and instructing the armed guards to stand down and not to shoot."
Another commenter wrote on the post: "Someone had good insurance, lol other wise I'm sure this would sound different."
"Nah man, the world is a fucked up place," replied Berner. "This is from the heart homie."
Cannabis companies have historically had a hard time accessing coverage for things like lost employee wages, property damage and more due to marijuana's federal classification as a schedule I substance.
Berner started Cookies as a clothing and cannabis brand in the San Francisco Bay Area in 2016. The company has held itself up as an equity success story, opening the Cookies Haight Street location with CEO Shawn Richard under San Francisco's first social equity license. While some have raised questions about the involvement of white investors and people with political pull helping to win the dispensary's approval, Berner has maintained that the company is holding true to authentic cannabis culture—one that represents and speaks up for black, indigenous and people of color.
The Cookies brand, well-known for its bright blue packaging, is on sale in eight medical and adult-use markets across the country, including in Its dispensary storefronts in Los Angeles, Santa Ana, San Francisco and Denver.
Cookies isn't the only dispensary to have been impacted by looting over the weekend. Photos of a ransacked MedMen location in downtown Los Angeles have surfaced, for example.
medmen got cleaned out of cannabis last night in downtown los angeles pic.twitter.com/zlw9RjDOtS

— Zeus Tipado (@tipado) May 31, 2020
The company has not issued a statement at the time of publication.
New Congressional Resolution Condemns Police Brutality And War On Drugs
Oregon Marijuana Sales Spike During Pandemic, But Officials Expect Market To 'Mellow'
Amid one of the sharpest economic downturns in state history, Oregon marijuana sales continue to roll along at a healthier-than-normal pace. State budget officials say that shelter-in-place policies and economic stimulus programs have kept marijuana sales "quite strong" during the pandemic so far.
Since March 1, the sales of adult-use marijuana products are up 60 percent compared to a year ago, the state Office of Economic Analysis said in its latest quarterly budget forecast published last week.
"These increases are not only related to the stockpiling consumers did after the sheltering in place policies were enacted," the report says, "but have continued through April and early May."
In April alone, consumers bought $89 million worth of legal cannabis products—a record amount—thanks in part to what officials described as a "4/20 bump." While the boost in sales figures are due in part to rising prices, state budget analysts said that "underlying demand is up as well."
"The increase in sales for other marijuana products, like concentrates, edibles and the like, are due to significant gains in consumer demand as prices are flat or down," analysts reasoned.
The June 2020 budget forecast estimates that the current increase in marijuana sales will yield an extra $9 million in state tax revenue during the 2019-2021 budget period. It's a rare bright spot in the overall budget report, which state analysts described as "the largest downward revision to the quarterly forecast that our office has ever had to make."
But even the marijuana sector's boost may be time limited.
"Expectations are that some of these increases are due to temporary factors like the one-time household recovery rebates, expanded unemployment insurance benefits, and the shelter in place style policies," the report says. "As the impact of these programs fade in the months ahead, and bars and restaurants reopen to a larger degree, marijuana sales are expected to mellow."
Demand for marijuana is also expected to fall in coming years due to a lower overall economic outlook, which is projected to reduce Oregon's population and cut average incomes. "A relatively smaller population indicates fewer potential customers," the report notes, "and lower total personal income than previously assumed indicates less consumer demand."
The projected slowdown in sales isn't expected to make an impact until the next budget period, beginning in 2021. At that point, the forecast says, sales will begin trending down by 5 percent relative to the current period "due to the lower economic outlook" associated with COVID-19.
The pandemic has also changed how Oregonians are making marijuana purchases, the report found, though perhaps not as much as one might expect. The share of sales completed by delivery services more than doubled in recent months, but it remained relatively small, making up just 1.4 percent of total sales. As the Office of Economic Analysis observed, "Consumers still prefer to shop in store."
Oregon is one of a handful of states looking to legal cannabis sales to help buoy tax revenues. A report published last month by cannabis regulators in Michigan, where legal sales to adults began this past December, forecasts annual marijuana sales in that state to top $3 billion as the market matures. That would mean another 13,500 jobs and roughly $500 million per year in taxes to state coffers. Factoring in the effects on peripheral businesses, the state found, the "total economic impact is estimated to be $7.85 billion with a total impact on employment of 23,700."
Although tax revenue from cannabis sales will help pad budgets in many legal states, the Oregon report doesn't mince words: The pandemic's hit to the state's economy will be drastic. Oregon's current recession is "the deepest on record with data going back to 1939," according to state analysts, and it hit with virtually no warning. "The path looks more like what happens to economic activity during a labor strike or in the aftermath of a natural disaster."
For its part, Oregon's Office of Economic Analysis predicts a relatively swift recovery. "While this recession is extremely severe, it is expected to be shorter in duration than the Great Recession," analysts wrote. "The economy should return to health by mid-decade."
New Mexico Governor Says Legalizing Marijuana Would've Funded Programs Cut Due To Coronavirus