Firm Led By Formerly Anti-Drug GOP Senator Will Lobby For Marijuana Businesses In New York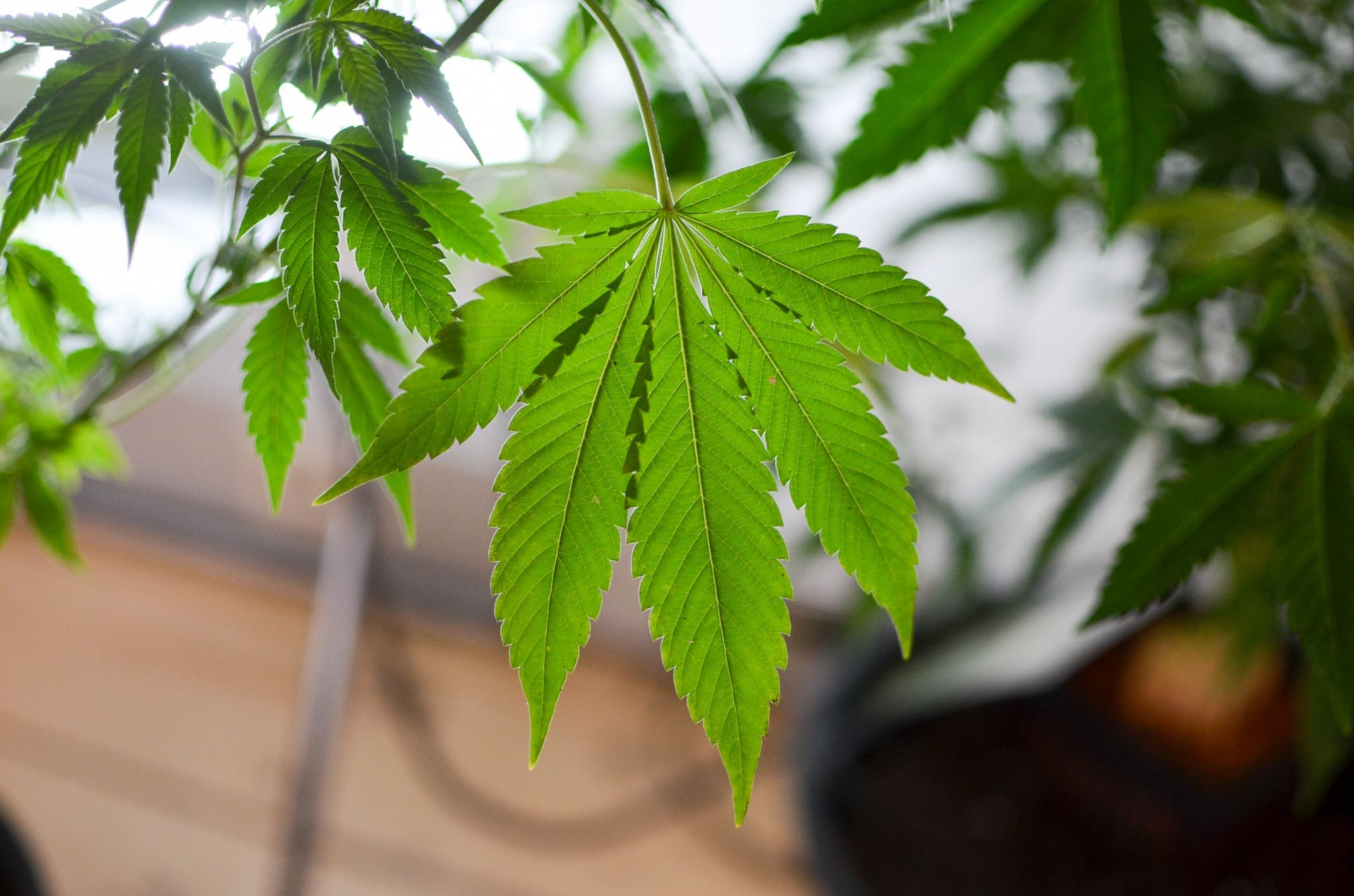 A New York-based lobbying firm that's headed by a former Republican U.S. senator announced on Tuesday that it is entering the marijuana space after the newly inaugurated governor took key steps toward implementing legalization in the state.
Former Sen. Alfonse D'Amato (R-NY) founded Park Strategies in 1999, just after leaving the Senate with an established record of supporting the war on drugs. Now, his firm is getting into the cannabis business, offering services to influence regulations for both marijuana companies and ancillary markets.
"With Governor Kathy Hochul's prioritizing the cannabis law by making appointments to the cannabis office and governing board so quickly after having taken office tells us New York is serious about growing the cannabis industry in the state, and we are happy to be making our own investment to assure that success," D'Amato said in a press release.
Joseph Rossi, who is heading the firm's Cannabis Practice Group, said Park Strategies "has deep roots in the cannabis space," noting work on state cannabis legislation over the years.
Hochul's move to make the marijuana regulatory appointments so quickly after replacing former Gov. Andrew Cuomo (D) has been welcome news for advocates and industry stakeholders. Cuomo, who resigned amid a sexual harassment scandal, faced criticism for slow-walking the appointments after signing legalization into law this year.
And evidently, excitement about the cannabis developments in New York isn't reserved to traditional advocates.
D'Amato wasn't particularly bullish about marijuana reform during his time in Congress. For example, he introduced a bill and amendment in 1990 that would've allowed taxpayers to designate overpayments to fund drug war enforcement.
He also cosponsored an array of anti-drug legislation, including resolutions condemning Mexico over its "failure" to cooperate with the U.S. in "controlling the transport of illegal drugs and controlled substances" and promoting the Reagan-era Red Ribbon Week.
D'Amato also signed onto Sen. Strom Thurmond's (R-SC) Violent Crime and Drug Enforcement Improvements Act, which would have expanded federal asset forfeiture authorities, made it so juveniles could be transferred to adult court for certain violent or drug-related crimes and established a new office to "plan and coordinate drug enforcement efforts" for the federal government.
At one point in 1986, D'Amato teamed up with then-New York City Mayor Rudy Giuliani for a stunt where they went "undercover" and posed as people attempting to purchase crack cocaine to illustrate the ease of the transaction in the city.
Notably, however, D'Amato was not one of the 35 senators who signed onto a 1998 resolution that expressed support for the federal system of determining "the safety and efficacy of drugs" and criticized "efforts to circumvent this process by legalizing marijuana, and other Schedule I drugs, for medicinal use without valid scientific evidence and the approval of the Food and Drug Administration."
And his position on cannabis policy has shifted significantly in the years since he left the Senate.
In 2017, D'Amato actually became a senior policy advisor for the pro-legalization Marijuana Policy Project's New York affiliate.
"Nobody was more anti-drugs than I was," the former senator wrote in an op-ed for The New York Daily News at the time. "However, as I have learned more about marijuana, particularly medical marijuana, over the last several years, my views—like the views of most Americans—have changed."
He explained his evolution on the topic in an earlier piece for The Long Island Herald in 2014.
"I know it's a tough pill to swallow, and if you asked me five years ago if I would ever consider supporting legalizing medical marijuana, I would've say, 'Not a chance,'" he wrote. "But times are changing, and marijuana has become a viable form of alternative medicine for those suffering from many debilitating diseases such as ALS, multiple sclerosis, cancer and others. When traditional medicines fail to offer relief, why not give patients alternatives?"
The overlap between the marijuana industry and politics has become pronounced in recent years as more states have moved to end prohibition.
President Joe Biden's pick to head up federal drug policy worked for a major marijuana business last year, according to his financial disclosure reports.
Tom Price, the former U.S. Department of Health and Human Services (HHS) head under President Trump is also serving as a member of the board of directors for a medical marijuana business in Georgia. Like D'Amato, he similarly resisted reform during his time in Congress.
Perhaps the most well-known GOP lawmaker-turned-marijuana executive is former House Speaker John Boehner (R-OH), who has faced criticism from activists over his previous opposition to legalization while in office before joining the board of marijuana company Acreage Holdings.
Marijuana Legalization Doesn't Lead To Increased Youth Use, American Medical Association Study Finds
Photo courtesy of Philip Steffan.