Michigan Marijuana Sales Broke Another Record In July, State Data Shows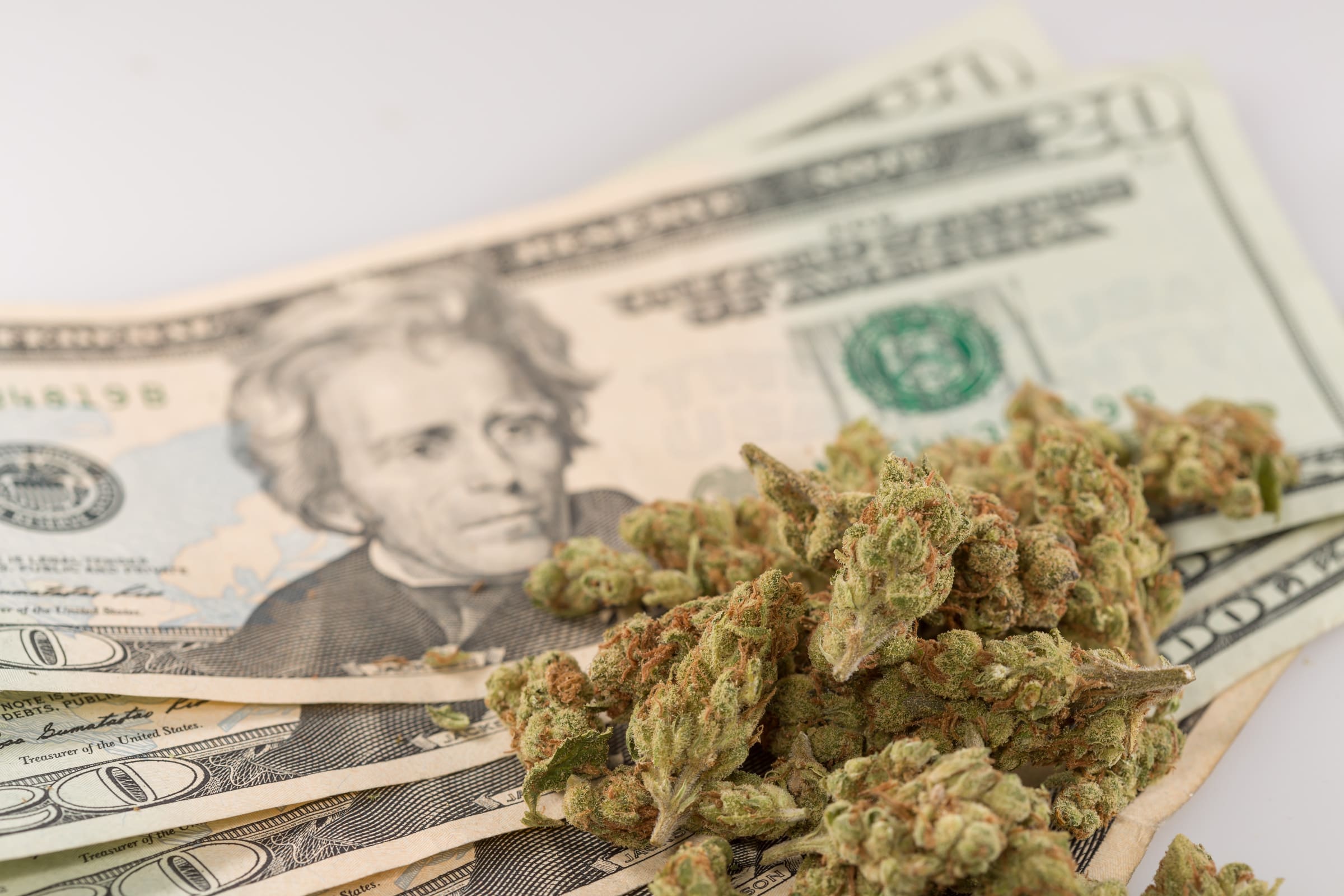 Michigan marijuana sales broke another record last month with more than $171 million in cannabis transactions, according to data from a state regulatory body that was released on Friday.
Andrew Brisbo, executive director of Michigan's Marijuana Regulatory Agency (MRA), touted the $128 million in adult-use sales and $43 million in medical cannabis purchases in July, saying, "Another record month!"
July marijuana sales numbers for Michigan are in! $128M in adult-use sales and $43M in medical sales. Another record month!

— Andrew Brisbo (@MRAexec) August 13, 2021
The prior month saw $107 million recreation marijuana sales and $42 million for medical cannabis.
For July, the total sales translates into $23 million in tax revenue, some of which will go to infrastructure projects, public education and individual jurisdictions.
In July, Michigan's marijuana industry generated $10.2 million in sales taxes as well as $12.8 million through the 10% excise tax for roads, schools, municipalities, and counties. https://t.co/31lnOMEfCN

— David Harns (@DavidHarns) August 13, 2021
Earlier this week, state officials also awarded $20 million in marijuana tax revenue to fund a pair of research projects meant to investigate the therapeutic potential of cannabis for military veterans with post-traumatic stress disorder.
Most of last month's recreational sales went to flower cannabis products ($63.5 million), followed by vape cartridges ($26.3 million) and edibles ($18.5 million).
On the other side of Lake Michigan, adult-use cannabis sales in Illinois matched Michigan's at $128 million—which is also a new record for the Prairie State.
This has become a common theme across legal states amid the coronavirus pandemic. A recent analysis of sales data in Alaska, Colorado, Oregon and Washington State found that marijuana purchases "have increased more during the COVID-19 pandemic than in the previous two years."
"Findings show a general increase in cannabis sales following stay-at-home orders issued in AK, CO, OR, and WA in late March 2020," the report, published earlier this month in the International Journal of Drug Policy, says. "In all four states, those increases were greater than the percent increases observed in the preceding two years."
Throughout the pandemic, many states allowed cannabis retailers to remain open—with governors and regulators in several markets declaring marijuana businesses to be essential services—and some jurisdictions issued emergency rules allowing curbside pickup, delivery services or other more relaxed policies in order to facilitate social distancing.
Michigan officials have also recently taken steps to ensure that residents in the state who legally consume cannabis have certain employment-related protections, with the state attorney general filing a legal brief this month arguing that workers fired from the jobs for marijuana use outside the workplace are still eligible for unemployment benefits.
Las Vegas Police Department's Marijuana Ban Is 'Untenable,' Nevada Judge Rules In Case Brought By Officer