West Virginia Governor Would Support Taxing The 'Absolute Crap' Out Of Marijuana To Replace Income Tax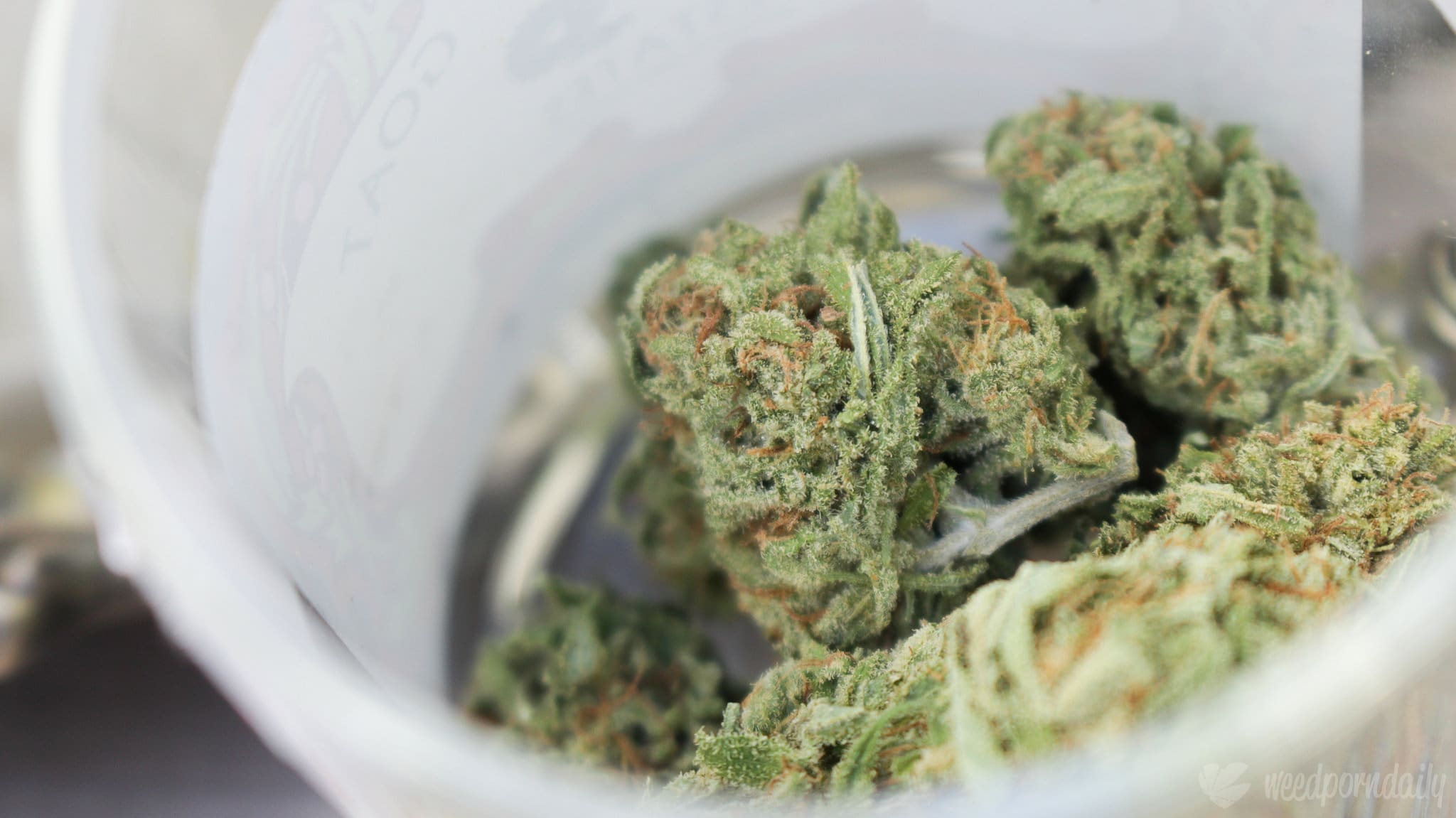 The governor of West Virginia isn't personally a fan of marijuana legalization, but for the second time in a week, he said that he'd support the reform if the legislature sent a bill to his desk.
In response to a question about the prospect of taxing "the absolute crap" out of cannabis, Gov. Jim Justice (R) said during a virtual town hall event on Friday that he's "not a proponent of recreational marijuana." However, he noted, "it seems like the entire nation is going to end up moving that way."
"If in fact the entire nation is going to move that way, if our legislature from the standpoint of the Republicans in the House were to bring me that, and it would be tied to using those extra dollars [to] get rid of additional personal income tax, I would support it," he said.
Watch Justice talk about marijuana reform policy in the video below: 
"I'm not in favor, but I would support it if people got on board and brought that to me," the governor said.
The voter who posed the question was primarily concerned that no new taxes be placed on nicotine vaping products, and wanted to suggest legalizing cannabis as an alternative means to raise revenue.
"Please don't do a 70 dollar tax on my vapes, man," he told the governor.
Friday's event was focused on the state's move to eliminate the personal income tax, but this isn't the first time that Justice discussed how regulating cannabis sales could factor into that effort.
On Tuesday, he similarly said that he'd be inclined to sign legalization legislation if lawmakers sent it to him, in part because he's heard from he's from members of the medical community who feel that regulating cannabis sales could actually reduce "drug-type problems" like the opioid overdose epidemic, which has hit his state especially hard.
"I'll just tell it like it is, I'm not educated enough to make a really good assessment as of yet," he said. "But I can tell you just this: I do believe that that is coming, and the wave is coming across all of our states, and as that wave comes, if our House Republicans and Democrats and Senate Republicans and Democrats would get behind that effort from a standpoint of legalization of recreational marijuana and they would be supportive of that, I would too."
These comments come after House Majority Whip Paul Espinosa (R) circulated an internal poll among Republican lawmakers, inquiring about what kind of policies—including marijuana legalization—they'd be willing to support to make up revenue for the state as part of the plan to gut the income tax.
When asked about legalization as a means to raise tax revenue that could theoretically be used to get ride of the income tax, the governor said this week that he's principally opposed to broad reform but "I'm weakening on that position" because while his instinct is to reject regulating marijuana amid the state's drug crisis, the medical community has shifted his perspective.
Experts "tell me that really and truly the legalizing of marijuana in certain areas or certain states that have that, from a recreational standpoint, have lowered their drug-type problems," he said.
"If we could bucket the proceeds [from cannabis tax revenue] and use them in a way, just like this personal income tax reduction…in a really beneficial way for all our people," he would be supportive of that.
West Virginia approved medical cannabis legalization in 2017, which Justice signed into law, and patients were just recently approved to start registering for the program. That said, the state must still partner with a testing laboratory before marijuana products are made available.
Two Democratic candidates who lost their bids for West Virginia House seats last year had pledged to introduce legislation to legalize marijuana in the state if they were elected.
Local Activists In Washington State Push For Psilocybin Decriminalization
Photo courtesy of WeedPornDaily.