Legal Marijuana Advocates Rank The Best And Worst Governors On Cannabis
The U.S.'s 50 state governors just got their annual report cards from a leading national marijuana legalization organization, and—for the first time—over half of them got passing grades.
The new scorecard, released on Wednesday by the National Organization for the Reform of Marijuana Laws (NORML), comes at a time when a growing number of governors are focusing on ending cannabis prohibition in their states.
Over the past week, for example, at least eight governors have devoted portions of their inaugural or State of the State speeches to highlighting their support for marijuana law reform.
According to NORML, 27 governors deserve at least a C grade or higher, with nine of those getting an A. The scores denote an increase in the number of state chief executives that are embracing cannabis reform; last year the organization awarded only two A grades.
"This shift in political support among governors bodes well for the prospects of the passage of successful legislative reforms in various states in 2019 and beyond," the organization said, adding that it anticipates lawmakers in as many as five states may send legalization bills to supportive governors' desks this or next year.
But while NORML notes that polling shows support for ending marijuana prohibition is becoming less partisan among voters—with a majority of Republicans now on board—that shift hasn't yet carried over to elected officials.
Of the governors who received passing grades in the new scorecard, 22 are Democrats and only five are Republicans. Meanwhile, 100 percent of those who got A grades are Democrats. On the other end of the scale, the 15 who got D grades and the four who received an F are all GOP governors. No Democrat got less than a C.
"There exists now for the first-time significant political support among a majority of U.S. governors for marijuana policy reform," NORML Deputy Director Paul Armentano said in an email. "But this support is also more partisan than ever before—with Democratic governors in growing numbers advocating for change while Republican governors are either remaining silent on the issue or campaigning in opposition to such reforms."
"Just as Republican voters have evolved on the issue of marijuana policy reform over the past decades, Republican elected officials must do likewise in order to remain in step with the views of the electorate," he said.
Meanwhile, it appears that marijuana reform is especially popular among newly elected governors, with nearly a third of those taking the gubernatorial oath of office for the first time this year getting an A.
Several recently sworn-in governors specifically campaigned on legalizing cannabis, such as Connecticut's Ned Lamont (D), Illinois's J.B. Pritzker (D), Minnesota's Tim Walz (D) and New Mexico's Michelle Lujan-Grisham (D).
Pritzker reiterated his legalization pledge in an inaugural address this week, while Lamont recently said that ending cannabis prohibition would be among his "priorities" for the new legislative session.
Even among those governors who don't yet personally support full legalization, several are calling for more modest cannabis reforms. In Kansas, new Gov. Laura Kelly (D) said during the campaign that she supports medical marijuana, for example, while Gov. Tony Evers (D) of Wisconsin wants to decriminalize cannabis and let voters decide on broader legalization through a referendum.
"The results of the 2018 midterm elections also show that advocating for marijuana legalization is a successful state-level campaign issue," Armentano said.
At the same time, seven incumbents received an increase in their grades from last year.
Pennsylvania Gov. Tom Wolf (D), for example, got a bump from a B- to a B after he recently shifted from saying that the state wasn't ready to legalize marijuana to now arguing that lawmakers should take a serious look at the issue in light of moves to end prohibition in neighboring states.
In New York, Gov. Andrew Cuomo (D) moved from a C- to B+ after ceasing to call marijuana a "gateway drug" and instead including legalization provisions in his budget request to lawmakers.
The one Republican to get a grade increase was Texas's Gov. Greg Abbott who during a reelection debate last year indicated that he is open to supporting legislation to decriminalize cannabis possession. He now has a C- compared to his prior D- grade.
Overall, the new grades for governors reflect the fact that marijuana—once an issue laughed off or avoided by elected officials—is now squarely at the center of mainstream American politics.
And, because governors have historically tended to be among the strongest candidates for president, the enthusiasm with which many of them are now embracing cannabis reform says a lot about the future of federal marijuana prohibition.
"Some of these governors at the state level that are advocating most publicly and the loudest in favor of reform do have higher political aspirations after they leave office," NORML's Armentano said.
"We've already seen among the Democratic party that there is a sense among the would-be presidential candidates that their position on marijuana is somewhat of a litmus test," he added. "Of the major candidates that have emerged thus far, they are all fairly strong in their advocacy for marijuana law reform."
Indeed, Sens. Elizabeth Warren (D-MA) and Kirsten Gillibrand (D-NY), who have both launched presidential campaign exploratory committees, support legalization and have sponsored cannabis legislation in Congress, as has fellow candidate Rep. Tulsi Gabbard (D-HI). Former Obama administration Housing and Urban Development Sec. Julián Castro, who recently announced he is running, has said states should be able to implement voter-approved cannabis legalization.
And Washington State Gov. Jay Inslee (D), who is also considering a presidential run, announced this month that he will grant pardons to people with certain past marijuana convictions. He got an A grade in the new NORML scorecard.
All told, far more ambitious politicians at the state and federal levels are now proudly endorsing popular marijuana reforms than ever before in American history.
This piece was first published by Forbes.
Photo courtesy of Jurassic Blueberries.
California Governor Signs Marijuana Tax Fairness Bill But Vetoes Cannabis In Hospitals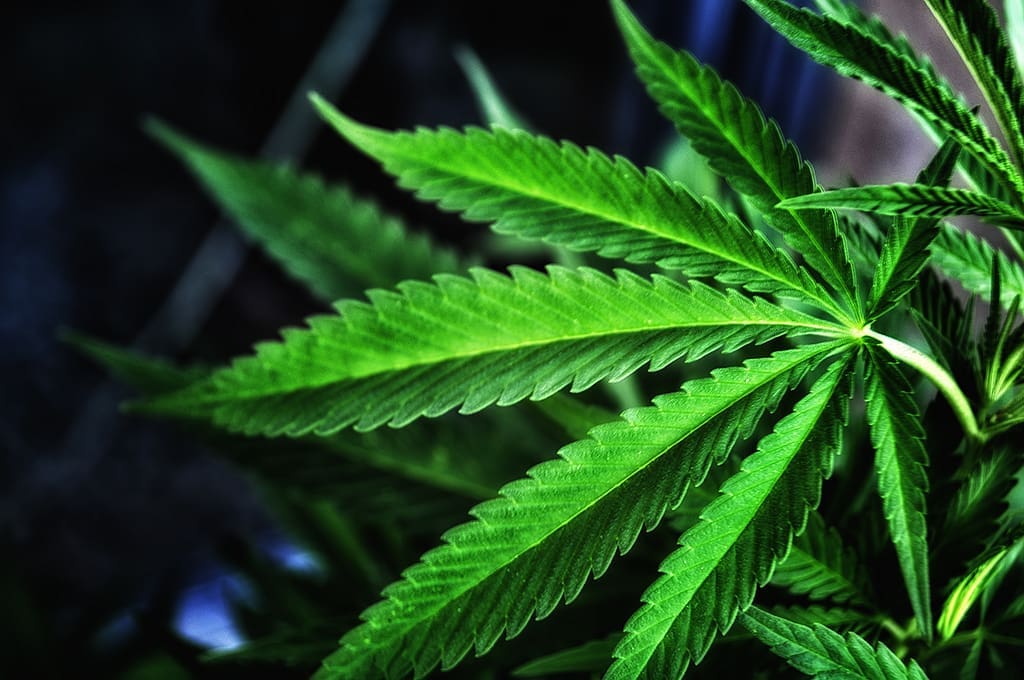 California Gov. Gavin Newsom (D) announced on Saturday that he signed several marijuana-related bills into law—including one that will let legal businesses take advantage of more tax deductions—but also vetoed another measure that would have allowed some patients to use medical cannabis in health care facilities.
Under a section of current federal law known as 280E, marijuana growers, processors and sellers are unable to deduct expenses from their taxes that businesses in any other sector would be able to write off. Until now, California policy simply mirrored the federal approach.
Please visit Forbes to read the rest of this piece.
(Marijuana Moment's editor provides some content to Forbes via a temporary exclusive publishing license arrangement.)
Photo courtesy of Carlos Gracia.
Former FDA Head Floats Federal Marijuana Regulation 'Compromise' To Address Vaping Issue
Former Food and Drug Administration (FDA) Commissioner Scott Gottlieb seems to propose changing the scheduling status of marijuana under federal law as a "compromise" to provide limited regulations and promote research.
In an op-ed published in The Wall Street Journal on Friday, Gottlieb said the recent spike in vaping-related lung injuries involving contaminated THC cartridges demonstrates the need for federal regulations.
While he expressed frustration over the "federal government's decade-long refusal to challenge state laws legalizing pot," he also recognized that enforcing prohibition in legal states isn't politically practical and floated a "feasible compromise" that would "require Congress to take marijuana out of the existing paradigm for drug scheduling, especially if Congress wants to allow carefully regulated access for uses that fall outside FDA-approved drug indications."
That language leaves room for interpretation, but he goes on to say that the "ship has probably sailed on legalization for recreational use" and that "regulation of the potency of THC compounds, the forms they take, how they're manufactured, and who can make purchases ought to be possible."
Gottlieb stopped short of explicitly backing descheduling, which would represent a formal end to federal prohibition. Still, his recommendation that the government control aspects of legal marijuana markets like THC potency is a more concrete position than he's taken in recent weeks, where he's repeatedly bemoaned the lack of regulations and the gap between state and federal cannabis laws as contributing to vaping issues without endorsing a specific policy to correct it.
It's clear in the editorial that the former commissioner feels Congress has missed its opportunity to prevent the proliferation of state-legal cannabis programs. And he criticized the Obama administration for issuing guidance that offered states some assurances that the Justice Department wouldn't interfere in their markets, as well as congressional riders barring the department from using its funds to enforce prohibition against medical cannabis patients and providers following state laws.
My Op Ed in today's @WSJopinion – The tragic vape injuries involving THC demand that we consider a federal reckoning when it comes to the dangerous conflict between state and federal pot laws that leave federal regulators on sidelines https://t.co/HGptTfx8Db

— Scott Gottlieb, MD (@ScottGottliebMD) October 11, 2019
"The result is an impasse," he wrote. "Federal agencies exert little oversight, and regulation is left to a patchwork of inadequate state agencies. The weak state bodies sanction the adoption of unsafe practices such as vaping concentrates, while allowing an illegal market in cannabis to flourish."
One area where FDA might be able to exercise its regulatory authority in this grey space would involve oversight of vaping hardware. Because the agency is able to regulate the "components and parts" of vapes for tobacco use—and because companies generally market those products as being intended for the use of vaporizing herbs and concentrates generally—it could be argued that FDA has jurisdiction over regulating the devices. However, that would still prove challenging "without clear laws and firm political support," Gottlieb said.
My Op Ed in @WSJopinion – The conflict between federal and state law when it comes to marijuana has created a dangerous gap in oversight. It's about time we consider a new federal paradigm when it comes to regulation of cannabis and its active ingredients https://t.co/QifVa5Dbfq

— Scott Gottlieb, MD (@ScottGottliebMD) October 13, 2019
"THC is currently illegal under federal law," he said. "Right now there's no middle ground allowing federal agencies to scrutinize these compounds for their manufacturing, marketing and safety."
Again, it's not exactly clear what kind of federal regulation Gottlieb is proposing to Congress. He spends part of his op-ed noting the difficulties scientists face in obtaining high quality cannabis for research purposes—an issue that policymakers have indicated rescheduling could resolve—but he also said the government should ensure that any reform move is "backed up with oversight and vigorous enforcement to keep a black market from continuing to flourish and causing these lung injuries."
That's led some to assume he's talking about descheduling and providing for broad regulations, as regulating the market is largely viewed as a primary means of disrupting the illicit market and enforcing safety standards for marijuana products. But the continued ambiguity of his position raises questions about whether he's actually proposing Congress should go that far.
"The protracted hand-wringing over federal cannabis policy must stop," he said. "The tragic spate of fatalities related to vaping of pot concentrates means the time has come for Congress and the White House to stop blowing smoke and clear the air."
Leading Civil Rights Group Calls On Lawmakers To Support Comprehensive Marijuana Legalization Bill
Mexican Senate Committees Will Introduce Marijuana Legalization Bill Next Week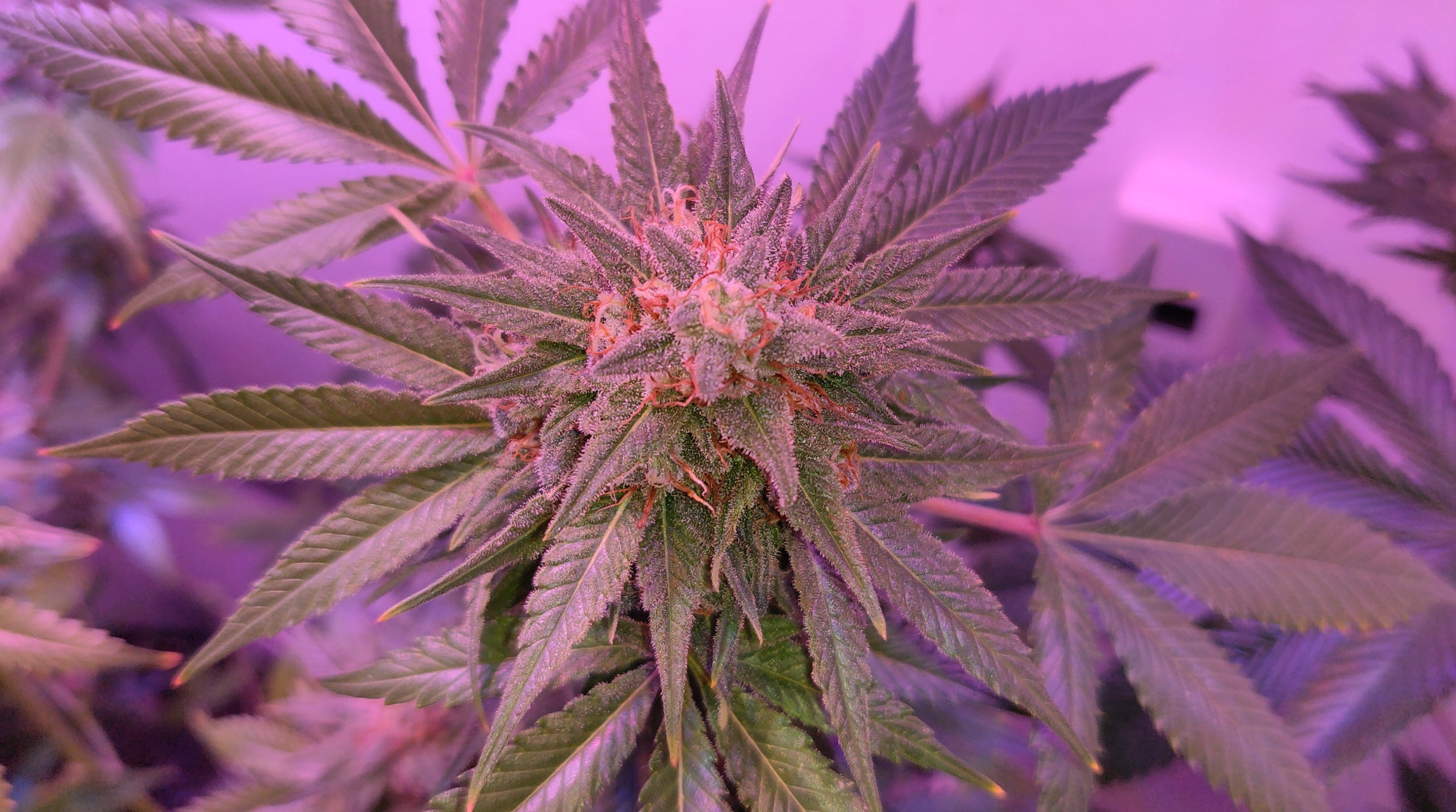 Mexican Senate committees will introduce an updated proposal to legalize marijuana for adult use within days.
During a meeting on Thursday, members of the Health, Justice, Public Security and Legislative Studies Committees announced that they would remain in permanent session as they go through various legalization bills that lawmakers have already filed and present a comprehensive new piece of legislation on Thursday.
Sen. Miguel Ángel Navarro Quintero of the ruling MORENA party, who is a cosponsor of one existing reform bill, said the development "is a positive step to regulate—it is definitely a positive step," according to TV Aztecha.
The primary focus of the committees will be on legislation introduced by Interior Secretary Olga Sánchez Cordero last year, senators said. However, there are about a dozen other legalization bills on the table, including one to have the federal government control the marijuana market, and they said provisions of each proposal would be taken into consideration.
The panels will also look at public input and expert testimony—including a panel led by a former White House drug czar—that were gathered as part of a weeks-long series of cannabis events that the Senate organized.
"It is a backbone that we are taking into account," Sen. Julio Menchaca of the MORENA party said of Sánchez Cordero's bill, which the cabinet member filed while previously serving as a senator, adding that "each of the initiatives that different senators have presented are also very important."
Quintero said "if we are committing an open parliament, all opinions must be taken into account, because if not, we would be simulating a process."
If the committees are successful in advancing the legislation, that would put the chamber one key step closer to meeting a deadline imposed by the Supreme Court last year. After ruling that the country's ban on possession and cultivation of cannabis by adults is unconstitutional, it gave lawmakers until the end of October to change federal drug policy.
The leader of the MORENA party in the Senate, Sen. Ricardo Monreal, said earlier this month that the chamber was on track to vote on a legalization bill ahead of that deadline.
Separately, the chairman of the Senate's Agriculture Committee, Sen. José Narro Céspedes, said on Thursday that legalization will be an economic boon for farmers and must be implemented in a way that disrupts the illicit market.
Mexican Cabinet Member Accepts Lawmaker's Marijuana Gift During Legislative Meeting
Photo courtesy of Mike Latimer.