Where Presidential Candidate Kirsten Gillibrand Stands On Marijuana
Sen. Kirsten Gillibrand (D-NY) tossed her hat in the 2020 presidential ring on January 16, 2019 and ended her campaign on August 28.
The senator, who has an A grade from NORML, has become one of the most vocal advocates for federal marijuana reform in Congress, co-sponsoring multiple pieces of legislation and frequently talking about the issue in speeches and on social media. However, she did not start off her political career supporting cannabis reform.
This piece was last updated on August 28, 2019 to include the candidate's statements and policy actions on marijuana since joining the race. It will continue to be updated on a rolling basis.
Legislation And Policy Actions
Gillibrand did not co-sponsor any cannabis-related bills during her time in the House from 2007 to 2009, although colleagues filed several. Also during that period she voted against a floor amendment to protect state medical marijuana laws from federal interference.
However, she has evolved considerably on the issue in recent years and has signed her name onto several notable Senate cannabis bills. That includes the Marijuana Justice Act, which would remove cannabis from the Controlled Substances Act and punish states that enforce marijuana laws disproportionately against people of color.
She also co-sponsored legislation designed to protect medical marijuana states from federal interference, make it easier to conduct research on cannabis and legalize industrial hemp. Another research-related bill she co-sponsored would encourage the U.S. Department of Veterans Affairs (VA) to study how marijuana can treat specific conditions like post-traumatic stress disorder.
During testimony at a Senate Judiciary subcommittee hearing in 2016, Gillibrand said that "I know some people are saying that we should wait until there's more research before changing the laws, but the one thing blocking the research is the law."
In April 2018, Gillibrand sent a letter to then-Attorney General Jeff Sessions, requesting that he attend a meeting with some of her constituents who've been arrested for non-violent marijuana offenses.
"It is an American principle that, no matter the law, it should be applied equally to all people, regardless of their race or background," she wrote. "Sadly, as you will hear from my constituents, for decades, the so-called 'War on Drugs' has not been pursued with equality."
She also joined a bipartisan coalition of lawmakers who sent a letter to Sessions, imploring him to update them on the status of applications to cultivate cannabis for federal research purposes.
Since announcing her candidacy, the senator signed on as a cosponsor of several pieces of cannabis-related legislation.
That includes a bill to deschedule marijuana and withhold certain federal funding from states with discriminatory enforcement, another to require VA research into the potential benefits of cannabis for military veterans, one that would provide for the federal taxation of marijuana sales, one that would protect banks that service the cannabis industry from being penalized by federal regulations and legislation that would deschedule marijuana and provide funding to expunge past records. She also cosponsored a bill that would protect students with drug convictions from losing their federal financial aid.
On The Campaign Trail
"I'm for decriminalization of marijuana, I want to make it retroactive," Gillibrand said during a campaign stop in New Hampshire in March 2019. "I think a lot of our drug laws are horrible."
She reiterated that position, emphasizing racial disparities in U.S. drug laws, at a separate event.
To help end institutionalized racism, "let's decriminalize marijuana," says @SenGillibrand. Also endorses early childhood education, ending cash bail, Medicare for All, national paid leave, and equal pay for equal work. pic.twitter.com/XekI5sUgLj

— Michigan Radio (@MichiganRadio) March 18, 2019
"We need to dismantle institutional racism," Gillibrand wrote in a tweet. "We need solutions both targeted and broad—like higher standards for maternity care, a national commitment to full employment, postal banking, ending cash bail and legalizing marijuana."
We need to dismantle institutional racism.

We need solutions both targeted and broad—like higher standards for maternity care, a national commitment to full employment, postal banking, ending cash bail and legalizing marijuana.#BraveWins

— Kirsten Gillibrand (@SenGillibrand) March 24, 2019
She expanded on those positions at a rally in New York.
.@SenGillibrand lists higher maternity care standards, full employment, postal banking, ending cash bail, and legalizing marijuana as some of her campaign goals at her 2020 campaign kickoff event in front of Trump International Hotel #tictocnews pic.twitter.com/736cgI73IN

— Bloomberg TicToc (@tictoc) March 24, 2019
"If your son is 15 years old and smokes pot—he smokes pot just as much as the black boy in his neighborhood and the Latino boy in his neighborhood," Gillibrand said during an event in Ohio. "But that black and brown boy is four times more likely to get arrested."
"That's institutional racism. Your son will likely not have to deal with that because he is white. So when someone says white privilege, that is all they are talking about. That his whiteness will mean that a police officer might give him a second chance. It might mean that he doesn't get incarcerated because he had just smoked a joint with his girlfriend."
A poignant moment at @SenGillibrand's Youngstown, OH roundtable occurred when a white woman holding her baby asked her about how Dems talk about white privilege while she is still struggling. Gillibrand took a beat, and then answered the woman's question.

Full exchange below: pic.twitter.com/jzNXSSzABN

— Amanda Golden (@amandawgolden) July 11, 2019
"If I am president, I would use the Small Business Administration to help women and minority-owned businesses get the financial help they need in order to compete with the wealthier, established players," Gillibrand said during a meeting with marijuana industry stakeholders in May.
In June 2019, the candidate released a comprehensive marijuana legalization plan that included a proposal to "require coverage for medical marijuana in all health insurance plans, including Medicare, Medicaid, and the VA."
Her campaign also pushed a survey to supporters that asked about their views on cannabis legalization.
"Our current drug policies are rooted in institutional racism and result in the mass incarceration of people of color," the poll stated. "Do you believe it's time to legalize marijuana and right the wrongs of our country's failed war on drugs?"
Previous Quotes And Social Media Posts
For the last five years, Gillibrand has made Twitter a central platform for her marijuana reform advocacy.
Cannabis can treat a variety of illnesses, incl MS, cancer, epilepsy & seizures. Wrong for patients & doctors to fear prosecution.#CARERSAct

— Kirsten Gillibrand (@SenGillibrand) March 10, 2015
But while she initially focused on medical cannabis, her views on the issue evolved and so did the tweets on her feed.
DOJ should investigate how pharma helped create the opioid crisis, not institute policies that take marijuana based medicines from patients and needlessly target non-violent minority youths.

— Kirsten Gillibrand (@SenGillibrand) January 4, 2018
Gillibrand has routinely railed against the pharmaceutical industry, which she criticized for opposing cannabis legalization.
Big pharma keeps pushing back against legalizing medical marijuana because, in many cases, they want to continue to sell addictive drugs and dominate the market for drugs that address chronic pain. That's wrong.

It is time to rework our cannabis laws. https://t.co/g23trjnJcT

— Kirsten Gillibrand (@SenGillibrand) February 28, 2018
"To them, it's competition for chronic pain, and that's outrageous because we don't have the crisis in people who take marijuana for chronic pain having overdose issues," the senator said. "It's not the same thing. It's not as highly addictive as opioids are."
She also criticized Sessions for rescinding Obama-era guidance that directed prosecutors to generally not interfere with state marijuana laws.
Attorney General Sessions' decision to restrict states' ability to legalize and decriminalize marijuana is either willfully ignorant of the medical science or an act of greed on behalf of the pharmaceutical industry. In either case, it's an attack on patients, and it's wrong. pic.twitter.com/Kiw8nOmPb7

— Kirsten Gillibrand (@SenGillibrand) January 4, 2018
Black and Latino New Yorkers are almost 10 times more likely to be arrested for the possession of marijuana than their white neighbors – though usage rates are about the same.

— Kirsten Gillibrand (@SenGillibrand) April 22, 2018
"Millions of Americans' lives have been devastated because of our broken marijuana policies, especially in communities of color and low-income communities," Gillibrand said in a press release. "Just one minor possession conviction could take away a lifetime of opportunities for jobs, education, and housing, tear families apart, and make people more vulnerable to serving time in jail or prison down the road."
"The reality that my 14-year-old son would likely be treated very differently from one of his Black or Latino peers if he was caught with marijuana is shameful. Legalizing marijuana is a social justice issue and a moral issue that Congress needs to address to help fix decades of injustice caused by our nation's failed drug policies."
The Marijuana Justice Act takes steps to fix stark inequalities in our criminal justice system and protects patients who need medication. It's a commonsense bill – and I'm proud to join @CoryBooker as a cosponsor. Americans have spoken and demanded change. It's time to act. pic.twitter.com/1VfFbEipYJ

— Kirsten Gillibrand (@SenGillibrand) March 3, 2018
Gillibrand's 2018 Senate reelection campaign used a marijuana petition as a list-building technique.
"Discriminatory drug policies are robbing people and families of job opportunities, time with their loved ones and their futures. In New York, black and Latino people are almost 10 times more likely to be arrested for possession of marijuana than their white neighbors – though usage rates are the same," the sign-up page said. "We have to act now to fix this horrible injustice. It's time to decriminalize and legalize marijuana so we can begin repairing the harm caused by the failed War on Drugs. Add your name right now to tell Congress: Decriminalize marijuana!"
Gillibrand wrote a letter in 2015 that praised a Scientology-related organization for its efforts to promote a "drug-free world."
Beyond Capitol Hill, the senator has worked to build support for legislation to legalize marijuana in her home state of New York. Her office has issued numerous press releases about cannabis policy in recent years.
During a presidential campaign stop in Iowa, she answered a question about how she would help military veterans by saying it is important to "make sure they have access to medicines like medical marijuana."
Gillibrand's campaign website also discusses her support for reform, under the headline, "We need to fix our broken criminal justice system."
"When low-income people and people of color face huge disparities in arrests, sentencing and incarceration compared to wealthy and white people for the same or lesser charges, it's a clear and urgent sign that we need to rectify the injustices in our criminal justice system," it says. "We have a mass incarceration crisis, and institutional racism pervades the way we enforce laws. To rectify this, we should legalize marijuana at the federal level and expunge past records; reform our sentencing laws so that judges can have more flexibility when dealing with low-level, nonviolent drug offenses; change federal rules for our prisons; end cash bail; and invest resources in communities harmed by the racist war on drugs."
Personal Experience With Marijuana
Gillibrand doesn't appear to have publicly discussed whether she has ever consumed marijuana, but she has repeatedly cited conversations with families and patients who've benefited from medical cannabis as a motivating factor behind her reform advocacy.
Marijuana Under A Gillibrand Presidency
It stands to reason that the senator would prioritize federal marijuana reform as president, especially in light of her co-sponsorship of the Marijuana Justice Act and the extent to which she has focused on the issue in public statements. It seems likely that she would continue that record if elected to the Oval Office.
Where Presidential Candidate Julián Castro Stands On Marijuana
Photo element courtesy of Gillibrand 2010. 
Beto O'Rourke Proposes Drug War Reparations Funded By Marijuana Taxes
Marijuana would not only be legalized under a plan proposed on Thursday by Democratic presidential candidate Beto O'Rourke, but cannabis tax revenue would be used to directly repay formerly incarcerated people through a new "Drug War Justice Grant" program.
Unlike other contenders who have come around to supporting marijuana legalization in just the past couple of years, the former Texas congressman has long called for ending prohibition—and his new plan in many respects goes further than those rolled out by other campaigns.
Please visit Forbes to read the rest of this piece.
(Marijuana Moment's editor provides some content to Forbes via a temporary exclusive publishing license arrangement.)
Support Grows For Marijuana Legalization Bill In Colombia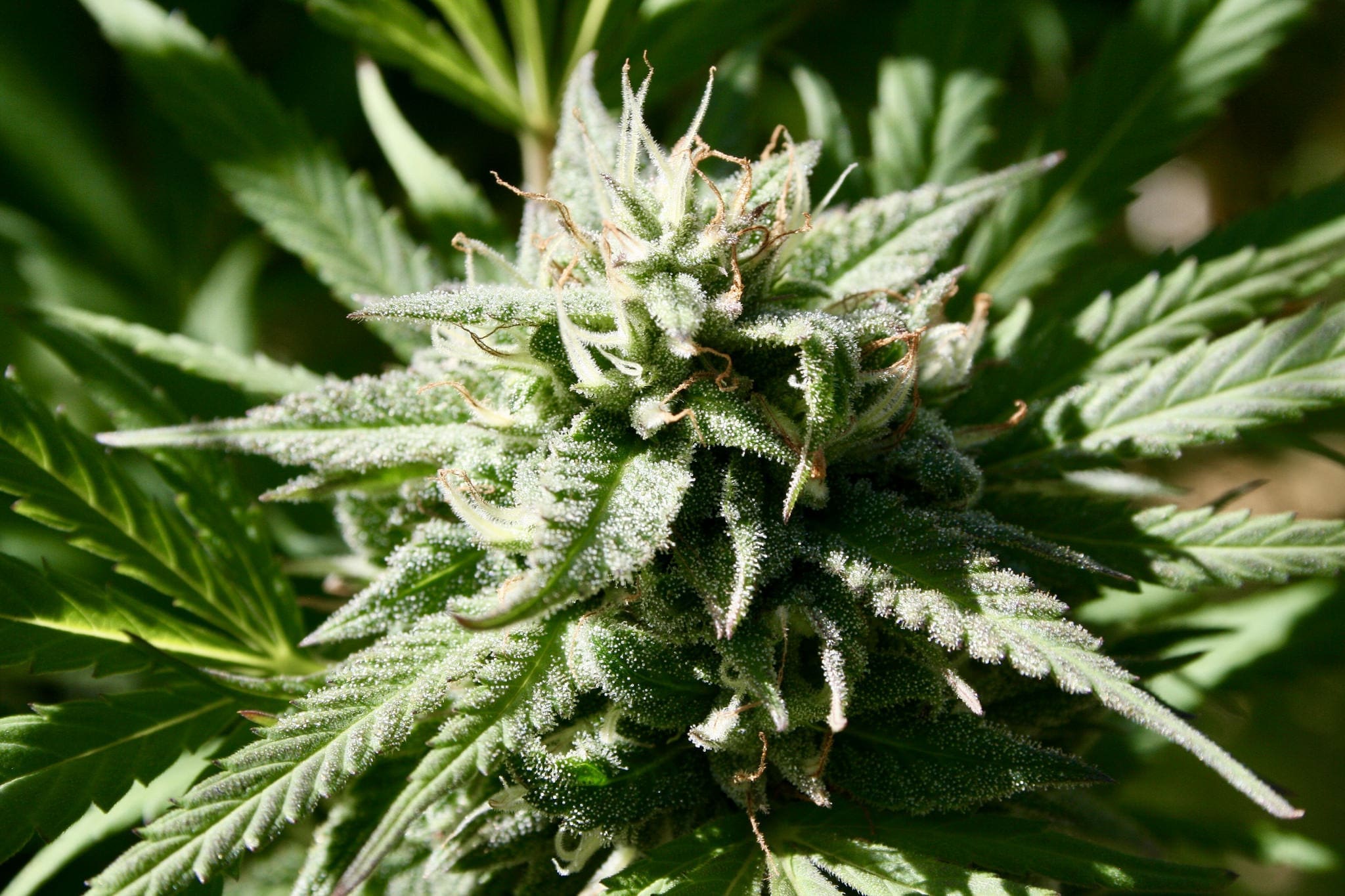 Colombia's legislature will soon take up a bill to legalize and regulate the production and consumption of marijuana for adults.
The legislation, which is being filed by Sen. Gustavo Bolivar of the opposition Colombia Humana party, seeks to end prohibition as a means of curtailing crime and supporting a public health-focused approach to drug policy.
Bolivar, an author who has written several books centered on drug trafficking, has characterized the bill as being about "regularization, not legalization," but it would provide for legal sales to adults with restrictions similar to those imposed for tobacco and alcohol. There would be penalties for selling to underage individuals and smoking wouldn't be permitted in public spaces.
The senator pointed to Uruguay, Canada and states in the U.S. as regulatory models for legalization.
"It has been proven that crime levels are lowered and public health is improved," he said, according to Colombia Reports.
Sen. Alberto Castilla Salazar of the leftist Polo Democrático party said that his coalition supports the reform measure.
Colombia debe superar el prohibicionismo y romper los vínculos de los grupos ilegales con el control del Cannabis, para que sea el Estado quien regule, defina las formas y entienda el consumo como problema de salud pública. Como @PoloDemocratico respaldamos está iniciativa. pic.twitter.com/YBDHqojENJ

— Alberto Castilla Salazar (@CastillaSenador) September 17, 2019
"Colombia must overcome prohibitionism and break the ties of illegal groups with the control of cannabis, so that it is the State that regulates, defines the forms and understands consumption as a public health problem," he said on Tuesday.
Sen. Julián Gallo Cubillos of the FARC party said his coalition supports the legislation and that it represents "a new way to fight the scourge of drug trafficking."
#Noticias// Partido FARC apoya radicación de proyecto que reglamenta el consumo de cannabis https://t.co/tBUPkG0sog pic.twitter.com/kk1zqiem1G

— Senado Colombia (@SenadoGovCo) September 18, 2019
The proposal has also garnered the support of former President Juan Manuel Santos, who has been an outspoken advocate for ending the war on drugs. His Liberal party could make or break the legislation depending on where members fall.
While left and center-left lawmakers seem largely united around legalizing marijuana, the issue will likely face resistance from President Ivan Duque, who last year signed a decree banning low-level possession of cannabis and cocaine despite court rulings that such activity is permissible.
As Colombia Reports noted, however, Duque's far-right Democratic Center party is in the minority.
"We'll have to see how many senators are left to former president Juan Manuel Santos and see how public opinion receives the idea that marijuana can be consumed in public spaces," Sen. Paloma Valencia, a member of the president's party, said.
If the country does opt to pursue a regulated cannabis program, it will join Mexico, where lawmakers are readying legislation to legalize marijuana for adult use following a Supreme Court ruling establishing that a ban on possession and cultivation for personal use is unconstitutional.
Former White House Drug Czar Offers Marijuana Legalization Advice To Mexico
Photo courtesy of Brian Shamblen.
Marijuana Offenses Would No Longer Get Immigrants Deported Under New Congressional Bill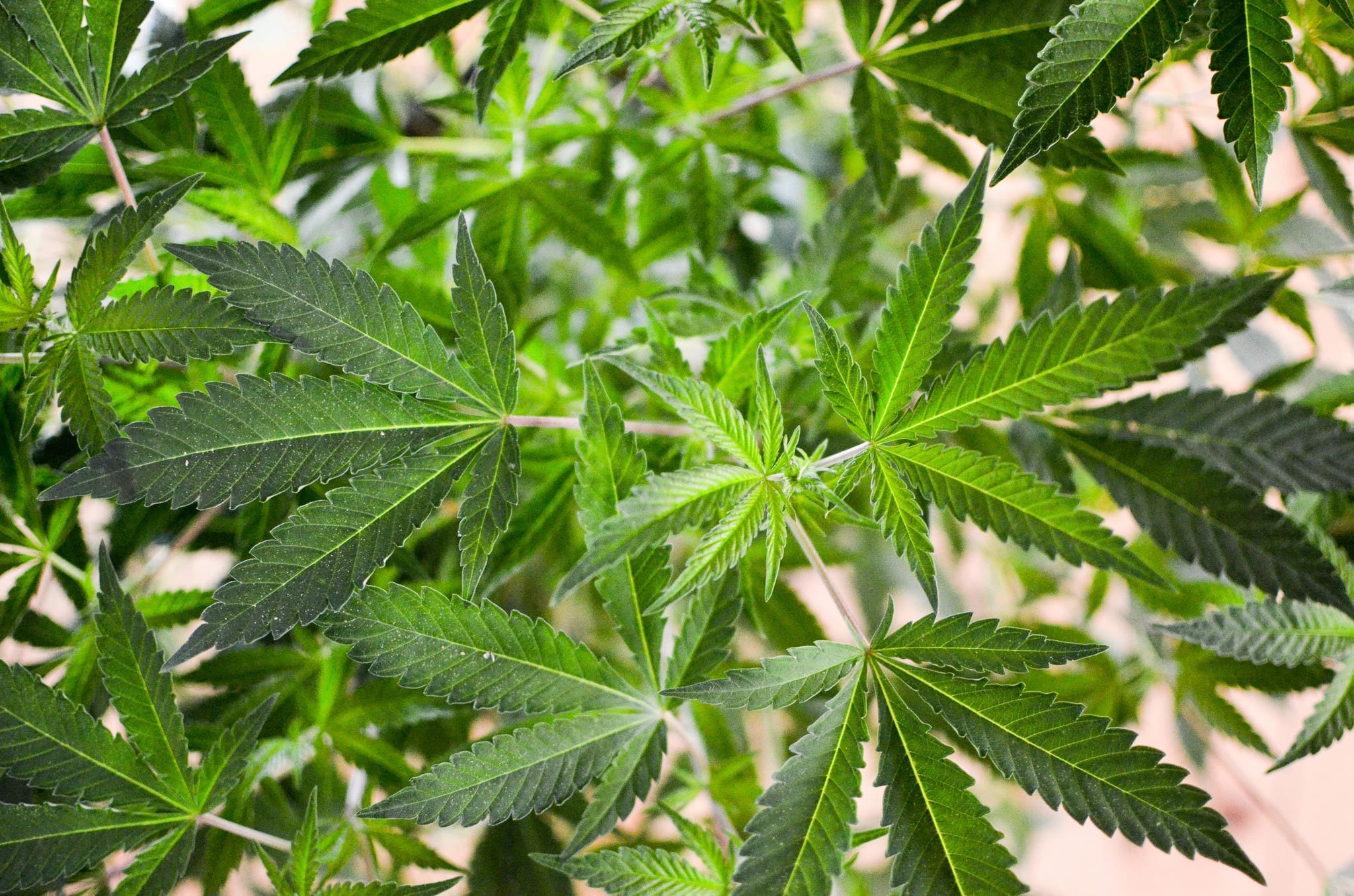 The fourth highest-ranking Democrat in the House introduced a bill on Wednesday designed to protect immigrants from being deported or denied entry into the U.S. over low-level marijuana offenses.
Assistant Speaker Ben Ray Luján (D-NM) filed the Removing Marijuana from Deportable Offenses Act, which stipulates that "any offenses involving the use, possession, or distribution of marijuana shall not be considered as grounds of inadmissibility."
It would further allow immigrants who've been denied a visa or deported due to cannabis offenses to reapply or have their visa reissued.
In a press release, Luján said that the legislation is necessary in order to combat what he described as the "despicable" weaponization of marijuana against immigrant communities by the Trump administration. According to Human Rights Watch, 34,000 immigrants were deported from 2007 to 2012 for cannabis possession.
🚨JUST IN: Proud to introduce #MarijuanaJusticeReform legislation to end President Trump's attacks on immigrants & #DREAMers.

Minor marijuana use should not be grounds for deportation – it's a wasteful use of resources and separates families. It's time to end these injustices. pic.twitter.com/G6y6EzbA1z

— Ben Ray Luján (@repbenraylujan) September 18, 2019
"The federal government should not be wasting resources to wreak havoc on immigrant families when there are children held in border camps that are desperate for legal services, hygiene products, and basic humanitarian care," he said. "Providing care for these children and families should be where the Trump administration devotes its funding – not working as a deportation force."
"I'm proud to be fighting for this legislation to hold President Trump accountable and defend our immigrant communities from senseless and hateful policies," he said.
The legislation is identical to a companion bill that Sen. Cory Booker (D-NJ) introduced in June.
"This Administration's efforts to use marijuana possession as a tool for deportation is misguided and does not make our communities safer," Booker said. "Limited law enforcement resources should not be wasted on deporting people for something two of the last three presidents have admitted to doing."
Earlier this year, U.S. Citizenship and Immigration Services issued a memo stating that immigrants are ineligible for citizenship if they use marijuana or engage in cannabis-related activities, including employment in a state-legal cannabis business, because such activity is not consistent with "good moral character."
So far, the House version has 21 cosponsors, including Reps. Earl Blumenauer (D-OR), Lou Correa (D-CA), Barbara Lee (D-CA), Jim McGovern (D-MA), Eric Swalwell (D-CA), Dina Titus (D-NV), Nydia Velázquez (D-NY), and Bonnie Watson Coleman (D-NJ).
Dozens of states have legalized or decriminalized marijuana use & possession, but the Trump administration is using minor marijuana use to deport immigrant families.
It's wrong.

And it's why @RepBenRayLujan introduced #MarijuanaJusticeReform legislation.
Let's get it passed.

— Rep. Nydia Velazquez (@NydiaVelazquez) September 18, 2019
"We're the closest that we have ever been to ending marijuana prohibition across the United States; it's vital that individuals and communities that continue to bear the brunt of prohibition do not get left behind—that includes noncitizens," Queen Adesuyi, policy coordinator for Drug Policy Alliance, said. "Marijuana has been one of the leading causes for deportation, destroying the lives of countless individuals and families over a substance that is now the center of an industry bringing in billions in profits."
FWD.us President Todd Schulte called the proposal "commonsense legislation that will help keep families together and ensure taxpayer dollars aren't wasted on cruelly deporting individuals with low-level offenses."
Dozens of states have legalized or decriminalized marijuana use and possession, but the Trump admin. is using minor marijuana use to deport immigrant families.

This is wrong and it's why I joined @RepBenRayLujan in his #MarijuanaJusticeReform efforts. pic.twitter.com/Pp5qZQ1A7c

— Rep. Veronica Escobar (@RepEscobar) September 18, 2019
"The status quo of marijuana criminalization is irrational and discriminatory towards tens of thousands of otherwise law-abiding aspiring Americans who pose no safety risk to the United States," NORML Political Director Justin Strekal said. "Public opinion and policy surrounding cannabis are rapidly shifting, which is why we must ensure that those who strive to achieve the American Dream are treated with dignity."
Also this week, Luján became of cosponsor of separate far-reaching legislation to remove marijuana from the Controlled Substances Act and divert funds toward programs to begin repairing the damage of the war on drugs.
Read the text of Luján's marijuana and immigration bill below:
Lujan marijuana bill by Marijuana Moment on Scribd
Key Congressional Chair Says Marijuana Banking Vote Will Happen Over Groups' Objections
Photo courtesy of Philip Steffan.