Marijuana In The Governor's Mansion: Record Number Of Candidates Say Legalize It
As polls continue to show that a growing majority of voters support legalizing marijuana, more and more politicians are beginning to embrace the issue, and this year's midterm elections provide the latest datapoint in the ongoing evolution of cannabis into a mainstream political issue.
At least 21 major party gubernatorial nominees on U.S. ballots this year support legalizing cannabis, a new Marijuana Moment analysis finds. That's far more than have embraced marijuana law reform than in any previous election cycle.
Some of the candidates listed below support legalization more forcefully than others. While some have made cannabis reform a centerpiece of their campaigns, others seemed to embrace ending prohibition only reluctantly or when pressed on the issue.
Beyond those would-be governors who are calling for a complete end to marijuana prohibition, a large number of additional contenders support reforms like decriminalization or medical marijuana, and others say they are open to legalization at some point.
While the two sitting governors listed below who have actually signed marijuana legalization bills into law are Republicans, this review found that Democratic contenders are much more likely to support cannabis reform than are GOP candidates, perhaps a reflection of the fact that while a bare majority of Republican voters now support ending prohibition, registered Democrats have been more strongly in favor for a longer period of time, according to polls.
This analysis focuses on major party candidates who have made their positions on marijuana clear over the course of their primary and general election campaigns, and doesn't include a comprehensive look at the records of every single contender in each of the 39 gubernatorial races in states and U.S. territories this year.
Gubernatorial Candidates Who Support Legalizing Marijuana
California – Gavin Newsom (D)
As the state's lieutenant governor, Newsom became one of the first prominent mainstream Democrats to endorse legalization when he told the New York Times in 2012 that "these laws just don't make sense anymore" and "it's time for politicians to come out of the closet on this."
He later empaneled a blue ribbon commission on cannabis whose report informed the drafting of the state's successful 2016 legalization ballot measure, for which Newsom actively campaigned.
On November 8, you have the opportunity to vote for the Adult Use of Marijuana Act in CA (regulate and tax marijuana) – Vote YES on Prop 64

— Gavin Newsom (@GavinNewsom) July 6, 2016
He has since taken a forceful stance in response to U.S. Attorney General Jeff Sessions's rescission of Obama-era protections for state marijuana laws, signaling that he would vigorously fight any federal move to interfere with California's legalization policies.
"States rights" is nothing more than a catch phrase to Jeff Sessions. CA overwhelmingly voted to legalize marijuana. Sick and tired of elected officials who lack the courage to stand up for those that are unjustly targeted by the failed war on drugs. The time to speak out is now. pic.twitter.com/Pnj4rsKYF9

— Gavin Newsom (@GavinNewsom) January 7, 2018
---
Colorado – Jared Polis (D)
As a congressman since 2009, Polis has consistently been one of the most active cannabis reform supporters on Capitol Hill, sponsoring or cosponsoring dozens of marijuana-related bills and amendments concerning issues like banking access, fair taxation, hemp and military veterans' access to medical cannabis.
While he did not publicly campaign for the state's marijuana legalization measure prior to its passage in 2012, he has since embraced it wholeheartedly.
Excited about strong statement from CO and WA voters that the drug war has failed & it's time to b reasonable & regulate marijuana

— Jared Polis (@jaredpolis) November 7, 2012
During the course of his gubernatorial campaign, he has toured several marijuana and hemp businesses.
Thank you Craft Concentrates for the tour of your facility! Colorado has proven that allowing responsible adults to legally purchase #cannabis gives money to classrooms, not cartels; creates jobs, not addicts; and boosts our economy, not our prison population. pic.twitter.com/k626qciaFS

— Jared Polis (@PolisForCO) October 12, 2018
---
Commonwealth of the Northern Mariana Islands – Ralph Torres (R)
Torres, the incumbent governor, signed a marijuana legalization bill into law in September.
"Today, our people made history," he said at the time. "We took a stand to legalize marijuana in the CNMI for recreational, medical, and commercial use."
---
Connecticut – Ned Lamont (D)
A businessman and previous U.S. Senate candidate, Lamont says legalizing marijuana is "an idea whose time has come."
The time has come for Connecticut to responsibly legalize marijuana. pic.twitter.com/lE50Xb8yAl

— Ned Lamont (@NedLamont) August 28, 2018
He also said that cannabis is "not a gateway drug compared to opioids" and that he'd use tax revenue from legal sales to fund drug treatment programs.
---
Florida – Andrew Gillum (D)
The Tallahassee mayor said during his successful primary campaign that he was "proud to be the first candidate in this race to support legalizing marijuana."
I'm proud to be the first candidate in this race to support legalizing marijuana. I did so because it is the right thing to do – I didn't need a poll to tell me how to lead on such an important criminal justice issue. pic.twitter.com/3MdLBNlTfB

— Andrew Gillum (@AndrewGillum) June 8, 2018
Gillum sent a blast to his email list proposing to fund teacher salary raises with legal marijuana tax revenue.
"We could raise anywhere from $900 million to $1 billion in new annual revenue — and that doesn't include new economic activity from people no longer incarcerated for simple possession crimes, or low-level marijuana offenses," he wrote in a separate blog post.
Legalize it. Tax it. Use the revenue to fix Florida's public schools and move us up from 29th in the nation to #1. #FlaPol https://t.co/4jIdLYgWOl

— Andrew Gillum (@AndrewGillum) January 24, 2018
One of his campaign ads flashed the words "legalize marijuana" on screen along with other policy proposals.
---
Georgia – Stacey Abrams (D)
The former minority leader of the state House of Representatives confirmed in a Reddit "Ask Me Anything" session that she's a "yes" on legalizing marijuana, adding that "this includes building a statewide network of mental health and substance abuse treatment centers."
Abrams also backs decriminalizing marijuana possession.
I support decriminalization of marijuana, legalization of medical marijuana and local cultivation of medical marijuana. Once we have established a strong substance abuse network, I am open to legalization for recreational use.

— Stacey Abrams (@staceyabrams) February 21, 2018
And she wants to expand the state's limited medical cannabis program.
Legalizing medical cannabis will help combat prescription drug abuse, and give Georgians suffering from many conditions access to the prescribed treatment they need.

It is time for the General Assembly to act, because this issue isn't partisan—it's common sense. #GAGov #gapol

— Stacey Abrams (@staceyabrams) August 15, 2018
---
Idaho – Paulette Jordan (D)
While Jordan, a former state legislator and tribal council member, has focused more on decriminalization and medical cannabis during her campaign, she does support full marijuana legalization.
I believe that we need to move toward full legalization in Idaho as well. It will generate much-needed revenue for our state and it will make our criminal justice system more ethical. (3/4)

— Paulette Jordan (@PauletteEJordan) April 19, 2018
During a Democratic primary debate, she said there's "nothing wrong" with legalization
Addressing legalization in a Facebook Live interview with the Idaho Statesman (roughly 10 minutes into the video below), she said, "the numbers that have been very beneficial to other states when it comes down to resources for education."
---
Illinois – J.B. Pritzker (D)
A billionaire venture capitalist, Pritzker made supporting marijuana legalization a centerpiece of his gubernatorial primary campaign and has since continued to focus on the issue amidst his general election battle with incumbent Gov. Bruce Rauner (R).
"We can begin by immediately removing one area of racial injustice in our criminal justice system," he said during his primary night victory speech. "Let's legalize, tax and regulate marijuana."
Earlier this year he held a press conference outside of a medical cannabis dispensary to push back on anti-marijuana signals coming from the Trump administration.
In the name of criminal justice reform, consumer safety, and increased state revenue, Illinois needs a governor who is ready to legalize marijuana in our state.

— JB Pritzker (@JBPritzker) January 12, 2018
"I also support legalizing and taxing recreational use of marijuana, which is estimated to generate as much as $700 million a year for the state," he wrote in a candidate questionnaire. "No more studies are needed to show it's time for Illinois to safely move forward and legalize marijuana. As governor, I will modernize drug laws and move Illinois towards a criminal justice system that gives all Illinoisans a chance to reach their full potential."
Pritzker has also highlighted racial disparities in cannabis enforcement.
"Criminalizing marijuana hasn't made our communities safer, but has disproportionately impacted black and brown communities," he said. "The criminalization of cannabis never has been and never will be enforced fairly, and it's time to bring that to an end. To right past wrongs, we also have to commute sentences of people in prison who are there for marijuana offenses."
As governor, I will stand up to Donald Trump's attacks on Illinois communities, legalize marijuana, and modernize sentencing guidelines to create a criminal justice system that gives all Illinoisans a chance to reach their full potential.

— JB Pritzker (@JBPritzker) January 4, 2018
---
Maine – Janet Mills (D)
Currently the state attorney general, Mills said that "properly implemented, marijuana legalization has the potential to create thousands of jobs, grow the Maine economy, and end an outdated war on drugs."
In light of the fact that Maine voters already approved legal cannabis in 2016, she has joined officials from other states in "calling on Congress to allow banks and credit unions to serve state-licensed marijuana businesses without penalty, ending the cash-based shadow economy that still haunts states who have legalized marijuana," she said.
(5/8) I agree with Diane Russell that Augusta needs to respect the will of the voters, from Ranked Choice Voting to legalizing marijuana.#mepolitics

— Janet Mills (@JanetMillsforME) June 11, 2018
---
Maryland – Ben Jealous (D)
The former NAACP president and CEO says comedian Dave Chappelle, a childhood friend, first convinced him to support ending marijuana prohibition.
If elected, Jealous plans to use legal cannabis tax revenue to fund universal pre-kindergarten.
It's time we ensured all of our kids get the education they deserve.

It's time we provide universal pre-k and pay for it by legalizing marijuana for adult use. https://t.co/SenGvYWiuU

— Ben Jealous (@BenJealous) August 21, 2018
"It's a great win-win," he said in an interview with Marijuana Moment. "And it's rare in politics, but it's also urgently needed. We know that we have to end mass incarceration—and yet go further. We have to really get back to opening up the gates of opportunity for all of our children. And by legalizing cannabis, we get to make progress on both fronts."
---
Massachusetts – Jay Gonzalez (D)
The former state secretary of administration and finance says that the "people have spoken and we have an obligation as a state to implement the [legal marijuana] law as passed by the voters," adding that it should be done "quickly" but in a way that keeps "public safety at the forefront."
Calling federal interference with state marijuana policies "a problem," he said that "our governor should be standing up vociferously and advocating against" any intervention with the commonwealth's cannabis laws.
He also supports requiring insurance programs to cover medical cannabis.
More people died from overdoses in the 1st half of 2018 than in the 1st half of 2017. Let that sink in. We've got to do more to tackle this crisis. I will. I'll invest in more treatment, support SIFs & require coverage for medical marijuana to treat pain. https://t.co/W7j0NUGhvj

— Jay Gonzalez (@jay4ma) August 25, 2018
---
Michigan – Gretchen Whitmer (D)
The former state lawmaker says she will vote "yes" on the marijuana legalization measure on Michigan's November ballot.
I will be a 'Yes' vote on legalizing recreational marijuana. We have an opportunity to do this right. When we legalize marijuana, we need a governor who will tax it and regulate it so that we can #fixthedamnroads #midemdebate

— Gretchen Whitmer (@gretchenwhitmer) July 20, 2018
Whitmer says that she also supported the state's medical cannabis ballot measure in 2008 and that it can be used an an "exit drug" away from opioids.
---
Minnesota – Tim Walz (D)
The sitting congressman wants to "replace the current failed policy with one that creates tax revenue, grows jobs, builds opportunities for Minnesotans, protects Minnesota kids, and trusts adults to make personal decisions based on their personal freedoms."
He even tweeted his support for legalization on April 20, the unofficial cannabis holiday.
Today seems to be a good time to reinforce that I support creating a tax-and-regulate system for adult use marijuana in Minnesota.

— Tim Walz (@Tim_Walz) April 20, 2018
A Walz proposal to encourage the Department of Veterans Affairs to study the benefits of medical cannabis for  military veterans became the first-ever standalone marijuana bill to be approved by a congressional committee earlier this year.
Our vets deserve access to every form of safe, effective relief there is — and I hear from vets more and more every day that they find relief in #cannabis.

The VA Medicinal Cannabis Research Act authorizes @DeptVetAffairs to finally #dotheresearch on the use of #medicalcannabis! pic.twitter.com/9smYWvs78V

— Rep. Tim Walz (@RepTimWalz) April 20, 2018
He has also pushed back against potential federal intervention in state marijuana laws.
While the VA moves (slowly) in the right direction, AG Jeff Sessions is dead set on overruling states that have legalized recreational or medical cannabis, including MN. I'll keep fighting alongside the 83% of vets & caregivers who support legalizing medical cannabis nationally. https://t.co/b6LkoPvxYP

— Rep. Tim Walz (@RepTimWalz) January 4, 2018
---
Nevada – Steve Sisolak (D)
The Clark County commissioner has pledged to continue implementing the state's voter-approved legal marijuana law, with a special emphasis on steering tax revenues toward education.
"It's done a lot for our economy, both in terms of jobs and in tax revenue," he said in a podcast appearance.
"The reality is, this is the future," he said in another interview. "Let's not be ashamed of it."
Fantastic discussion here at our Cannabis Town Hall. We need to reward ingenuity and tell the story of medical marijuana — it's changing our economy, our health care system, & our state for the better. #NVGov pic.twitter.com/unHKcLm1BZ

— Steve Sisolak (@SteveSisolak) October 23, 2018
Sisolak has also spoken at a number of cannabis events and even appeared at the grand opening of a marijuana dispensary.
If you can dream it, they can build it in Vegas! So great to speak to this incredible crowd gathered here for the grand opening of @Planet13. What a great example of what our cannabis industry can bring to this state! pic.twitter.com/MBByGMCEoT

— Steve Sisolak (@SteveSisolak) October 31, 2018
---
New Hampshire – Molly Kelly (D)
"It's also time for New Hampshire to join other New England states in legalizing, regulating and generating revenue from marijuana," the former state senator says on her campaign website.
During a debate with incumbent Gov. Chris Sununu (R), who signed marijuana decriminalization into law but opposes broader legalization, Kelly argued that cannabis is not a gateway drug.
"I do support legalizing, regulating and taxing marijuana," she said. "It is not a gateway to other drugs. In fact, I believe that legalizing and regulating marijuana will bring it out of the dark and away from drug dealers."
---
New Mexico – Michelle Lujan Grisham (D)
The current congresswoman has spoken in support of legalization during debates and elsewhere on the campaign trial, arguing that cannabis is "not a gateway drug."
Arguing during one debate that legalization would bring "hundreds of millions of dollars to New Mexico's economy," Lujan Grisham said she would be "inclined to sign" a bill as long as it effectively regulates edibles, fosters workplace safety, limits underage consumption and protects the current medical cannabis program.
"The states that have gone to recreational marijuana have been very clear that it's an economic boost for their states," she said.
As governor, I will work to legalize recreational cannabis in a way that protects medical cannabis patients' access, prioritizes public safety, and generates state revenues. https://t.co/OFDTxs3y1w #nmpol #NMGovDebate pic.twitter.com/eVL2Sa3zFH

— MichelleLujanGrisham (@Michelle4NM) September 20, 2018
She has also focused on medical cannabis as an alternative to opioids.
Opioid addiction is an epidemic that is tearing New Mexico families apart. As my third Leadership in Action Initiative, I will immediately direct the Department of Health to add opioid addiction as a condition to qualify for medical cannabis treatment. #nmpol pic.twitter.com/v4fTSO5Bp5

— MichelleLujanGrisham (@Michelle4NM) October 9, 2018
In Congress, Lujan Grisham voted several times for amendments to shield state medical marijuana programs from federal interference, as well as a broader proposal to protect recreational laws.
And she proudly touted an endorsement from the pro-legalization Drug Policy Alliance.
Thank you, @DrugPolicyAct, for your endorsement! When it comes to drug policy, we must take a holistic approach. As Sec of Health, I worked to make medical cannabis legal & accessible in NM & as gov, I have a plan to fight the opioids. My plan here: https://t.co/rsB4ZuX4mv #nmpol pic.twitter.com/SHcw8RAmcn

— MichelleLujanGrisham (@Michelle4NM) August 6, 2018
---
New York – Andrew Cuomo (D)
The incumbent governor, who was calling marijuana a "gateway drug" as recently as last year, changed his mind about legalization in a big way over the course of 2018.
Facing a vigorous primary election challenge from the pro-legalization actor Cynthia Nixon, Cuomo revised his approach—whether as a result of political necessity or genuine personal evolution on the topic.
Early in the year, noting that neighboring states are moving to end prohibition, the governor directed the New York Health Department to undergo a study of legalization, the result of which was a report that concluded the "positive effects" of ending cannabis prohibition "outweigh the potential negative impacts."
More recently, Cuomo's administration held a series of listening sessions on marijuana throughout the state to receive feedback from the public. And more consequentially, the governor appointed a working group to draft cannabis legalization legislation for lawmakers to consider in 2019
It's true that Cuomo hasn't yet explicitly stated, "I support legalizing marijuana," but his evolution on the issue is clear, and his moves as governor this year—in particular his directive for a panel to actually write a legalization bill to be voted in the next legislative session—have carved a path for the state to be among the next to end prohibition.
---
Ohio – Richard Cordray (D)
While the former state attorney general and head of the U.S. Consumer Financial Protection Bureau has been reluctant to embrace marijuana reform for most of the campaign, he did finally say he'd personally vote for a legalization measure when pressed during a debate.
"When it goes to the ballot, I will cast my vote yes to legalize it," he said.
Cordray previously had spoken about improving implementation of the state's medical cannabis law and said that he would implement the will of voters if they approved legalization on the ballot. But he also distanced himself from a failed 2015 measure that was opposed even by many legalization advocates who were concerned with its provisions granting control of cultivation to the same investors who paid to put it on the ballot.
"As Governor, Rich Cordray will fix the botched implementation of Ohio's medical marijuana program to ensure that patients have access to the medicine they need in a safe and affordable manner," a campaign spokesperson told Marijuana Moment in an interview earlier this year. "He also thinks that the last marijuana ballot referendum failed partly because it was a flawed proposal. He supports voters' right to propose a new referendum and will follow the will of the voters if it comes to a vote."
Cordray has also talked about medical cannabis as an alternative to opioids.
---
Oregon – Kate Brown (D)
The incumbent governor has pushed back against federal threats to interfere with the legalization law that her state's voters approved in 2014, saying that it has created a "thriving economy."
"We are implementing the will of the voters here in a way that is successful for the economy," she said in a press conference earlier this year. "The priority of the policy is to keep our children safe and to make sure that we keep marijuana off the black markets. It's been successful here. We want to continue that path."
"This is a job creator for Oregon," she added.
Reports that Attorney General Jeff Sessions will roll back federal marijuana policy are deeply concerning & disruptive to Oregon's economy. Oregon voters were clear when they chose to legalize the sale of marijuana & the fed govt shouldn't stand in the way https://t.co/3ax9EvdGGE

— Governor Kate Brown (@OregonGovBrown) January 4, 2018
---
Vermont – Christine Hallquist (D)
The former CEO of the Vermont Electric Cooperative wants to expand the state's existing noncommercial legalization of marijuana to allow for regulated and taxed sales.
"We don't know where our marijuana is coming from, what it's been grown with, or what it's been sprayed with," she said during a debate with incumbent Gov. Phil Scott (R), who signed the limited legalization bill into law but is wary of adding commercial cannabis sales. "Worse yet, you could see situations like New York, where it's cut with other things of addictive and dangerous properties."
In an interview with Heady Vermont, Hallquist pledged to "work with the legislature to ensure that a tax and regulate system was passed into law in my first term."
.@christineforvt speaking about the legalization of marijuana: "We need to tax and regulate as much as possible so people can trust the source." pic.twitter.com/D1PWT1NvO0

— Vermont Democrats (@VTdems) August 2, 2018
Hallquist said she wants to use legal cannabis tax revenue to pay for water quality programs.
---
Vermont – Phil Scott (R)
The incumbent governor isn't exactly a marijuana policy reform enthusiast, but he did sign a bill into law earlier this year that allows Vermonters to legally grow, possess and use small amounts of cannabis.
For now, Scott opposes going further by adding legal sales, and seemed to only reluctantly sign the noncommercial legalization bill after previously vetoing an earlier version.
Still, he gets pro-legalization credit for being the first governor in the nation's history to put his name on a bill to end cannabis prohibition; all other states that have legalized so far have done so via ballot measures that didn't require gubernatorial action.
---
Other Candidates Who Don't Support Full Legalization Still Back Some Cannabis Reforms
A number of other major-party nominees who aren't ready to endorse legalization have said that they have an open mind on the issue or are already in support of simple marijuana decriminalization or allowing medical cannabis.
In Alabama, Democrat Walt Maddox is in favor of medical cannabis and wants to study the effects of marijuana legalization in other states. "There's going to be a lot of data over the next years that's going to be collected so that if and we can potentially move forward with this, we do so in a thoughtful, strategic way," he said.
Maddox also backs decriminalizing marijuana.
Tuscaloosa seeks citation, not jail, for minor marijuana offenders https://t.co/07qm60SQNZ

— Walt Maddox (@WaltMaddox) December 16, 2017
Georgia Republican candidate Brian Kemp opposes legalization but is "open and supportive" of expanding the state's limited medical cannabis program.
In Kansas, Democrat Laura Kelly supports medical cannabis.
I do support the legalization of medical marijuana – I know from my work in the legislature what it can do for children with epilepsy. What we do need to do is address our sentencing guidelines #ksleg #ksgov

— Laura Kelly (@SenatorKelly) September 8, 2018
Nebraska Democratic candidate Bob Krist said that legalizing medical cannabis is "is right on top of my list."
Drew Edmondson, the Democratic candidate in Oklahoma, says he voted for the state's successful medical cannabis ballot measure but that he doesn't believe the state is ready for full legalization.
Let me be clear: I voted yes on 788 because the science is in and I believe it can help cancer patients, veterans and chronic pain sufferers. I don't believe we're ready for full legalization, but I will always respect the will of the voters.

— Drew Edmondson (@DrewForOklahoma) August 27, 2018
In Pennsylvania, incumbent Gov. Tom Wolf (D) says the state isn't quite ready to legalize, but he signed medical cannabis into law and supports decriminalizing marijuana possession.
.@freedomisgreen I do support decriminalizing possession of small quantities of marijuana in PA. We will continue to study states like CO.

— Governor Tom Wolf (@GovernorTomWolf) February 10, 2017
In Rhode Island, incumbent Gov. Gina Raimondo (D) and Republican challenger Allan Fung say they are both open to legalization, even if they don't currently endorse it. Fung said he would put the question on the ballot for voters to decide.
South Carolina Democratic contender James Smith supports legalizing medical cannabis and has sponsored legislation to do so as a state representative.
Medical cannabis: @JamesSmithSC favors its careful legalization because he knows what it can do for fellow veterans with PTSD. He knows these veterans; he knows their suffering… #scgovdebate

— James Smith for Governor (@JamesSmithforSC) October 25, 2018
Karl Dean, the Democratic candidate in Tennessee, said he would sign medical marijuana into law.
Karl knows we need to listen to the medical profession when it comes to medical marijuana. If they're saying it will alleviate pain and suffering for certain patients, then the government shouldn't stand in the way of that. -Team Dean pic.twitter.com/4aGnnvs0pQ

— Karl Dean (@KarlFDean) October 28, 2018
In Texas, incumbent Gov. Greg Abbott (R) expressed support for some form of marijuana decriminalization during a recent debate with Democratic challenger Lupe Valdez, who backs medical cannabis expansion as well as putting a referendum on full marijuana legalization before voters.
Wisconsin Democratic nominee Tony Evers says he's "not opposed to" legalization. "I'd support it," he said, "but I do believe there has to be a more thoughtful, rigorous conversation around it as a state. So I would love to have a statewide referendum on this."
During a debate with incumbent Gov. Scott Walker (R), who opposes cannabis reform, Evers noted the fact that nearly half the state's residents will vote on nonbinding marijuana advisory questions this year and said he is "willing to take a look at that, the results of those referenda and possibly support legalization." In the meantime, he supports decriminalization and his website says he "would support and sign medical marijuana legalization legislation."
Wyoming Democratic candidate Mary Throne voted for marijuana decriminalization as a state lawmaker and also supports medical cannabis.
---
What Does It Mean? Marijuana Is Mainstream
It is a near certainty that America will have more pro-legalization governors when new state legislative sessions convene next year. That means that legislators will be more likely to invest time into drafting, hearing and voting on marijuana bills to send to governors' desks.
While a growing number of Republican voters—and as a consequence, GOP politicians—are beginning to embrace cannabis reform, it is now clear that supporting full marijuana legalization is a mainstream consensus position in the Democratic Party. And that will have implications as the 2020 presidential race heats up in earnest immediately following the midterms.
In the meantime, several states will consider far-reaching cannabis ballot measures on Election Day, the political effects of which are likely to spill over into neighboring states and embolden once-skittish lawmakers to tackle marijuana legislation.
This piece was first published by Forbes.
Photo courtesy of Nicholas C. Morton.
Idaho Medical Marijuana Activists 'Likely' To Seek Signature Gathering Relief After Court Ruling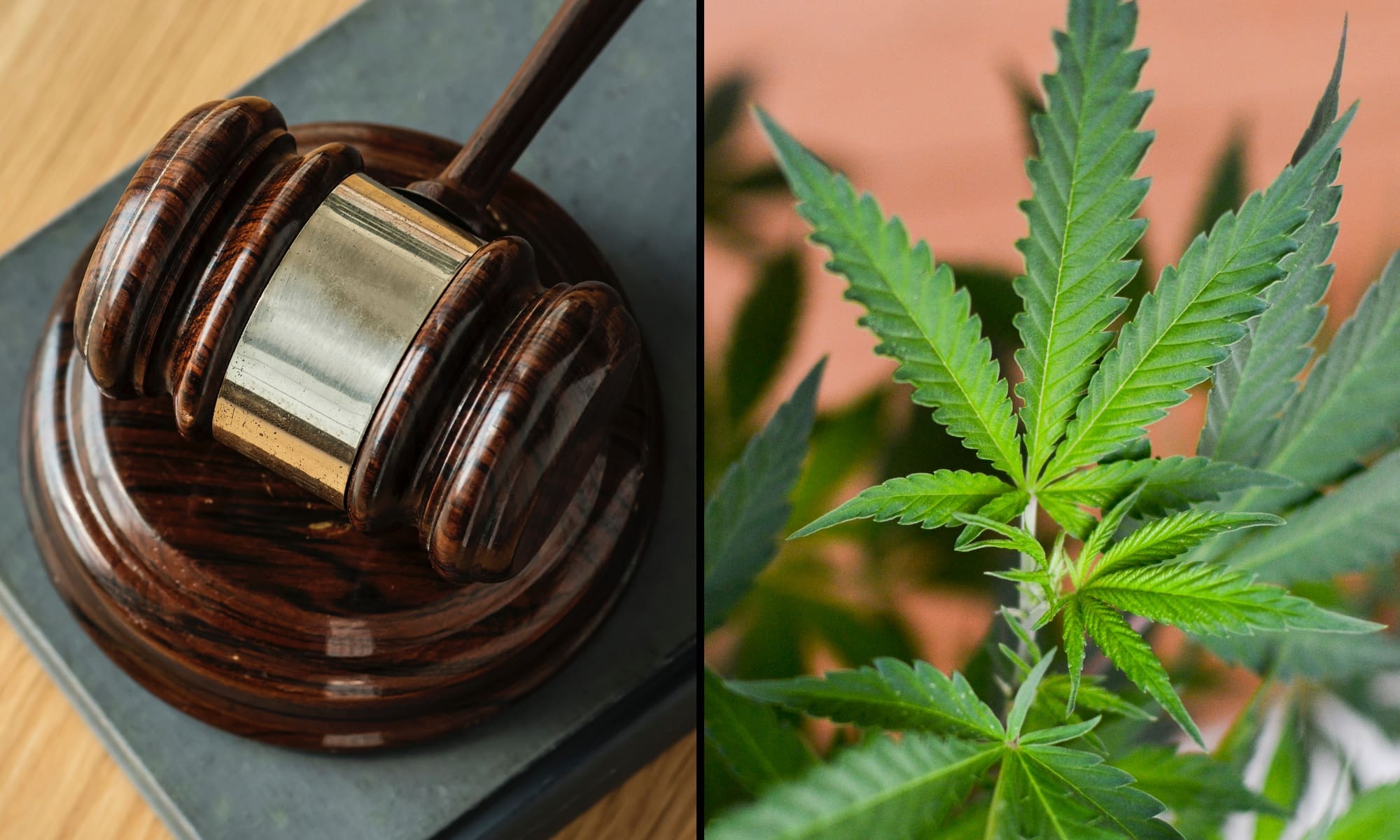 A campaign to legalize medical marijuana in Idaho is preparing to potentially collect signatures again, as they are likely to seek the same relief that a federal court recently granted a separate campaign that found its petitioning efforts crippled by the coronavirus pandemic.
The judge said activists behind Reclaim Idaho, which is pushing an initiative on school funding, can start collecting signatures in-person and electronically for 48 days starting July 9. While the Idaho Cannabis Coalition wasn't involved in that case, they feel the ruling will apply to them and they're actively monitoring the situation.
"We are in the process of working with the local medical marijuana campaign to assess whether Judge Winmill's order provides a route for the medical marijuana initiative to still qualify for the November ballot," Tamar Todd, legal director for the New Approach PAC, which is lending support to the state cannabis effort, told Marijuana Moment.
"The medical marijuana campaign is similarly situated to the Reclaim Idaho campaign and will likely ask for a similar extension of time and permission to collect signatures electronically from the Secretary of State, and if necessary, from the District Court," she said. "I don't know the exact timeline as there are a number of moving pieces but it will be quick."
On June 23, U.S. District Judge B. Lynn Winmill gave the state two options: either allow electronic signature gathering for 48 days or simply place the Reclaim Idaho initiative on the ballot regardless of the signature requirement. The state chose neither and proceeded to request that the ruling be stayed.
The judge denied the state's request to stay the order, so the signature gathering for the school funding campaign can proceed on July 9. The state has since filed an emergency motion with the U.S. Court of Appeals for the Ninth Circuit to challenge the lower court's ruling.
"The district court order severely and unquestionably disrupts Idaho's election," the state deputy attorney general wrote in the motion.
The deadline to submit 55,057 signatures to qualify the cannabis initiative passed on May 1, shortly after the group announced it was suspending petitioning activities because of the health crisis and the stay-at-home social distancing measures the state enacted. The cannabis campaign said it has about 45,000 raw signatures on hand at this point, and they're confident that can fill the gap if they get the deadline extension and electronic petitioning option.
Under the proposed measure, patients with qualifying conditions could receive medical cannabis recommendations from physicians and then possess up to four ounces of marijuana and grow up to six plants.
While advocates say passing medical marijuana in one of the remaining states without such policies on the books would be a victory for patients in its own right, it could also have outsized federal implications. A House-passed bill to protect banks that service state-legal cannabis businesses from being penalized by federal regulators is currently sitting in limbo in a Senate committee chaired by a senator who represents the state.
Creating a medical marijuana program in Idaho, which is one of small handful of states that don't yet even have limited CBD laws, could put additional pressure on Senate Banking Committee Chairman Mike Crapo (R-ID) to move the financial services legislation in Congress.
Summer Dreams Of Marijuana-Infused Slushies Are Melted By Oklahoma Regulators
Photo elements courtesy of rawpixel and Philip Steffan.
Summer Dreams Of Marijuana-Infused Slushies Are Melted By Oklahoma Regulators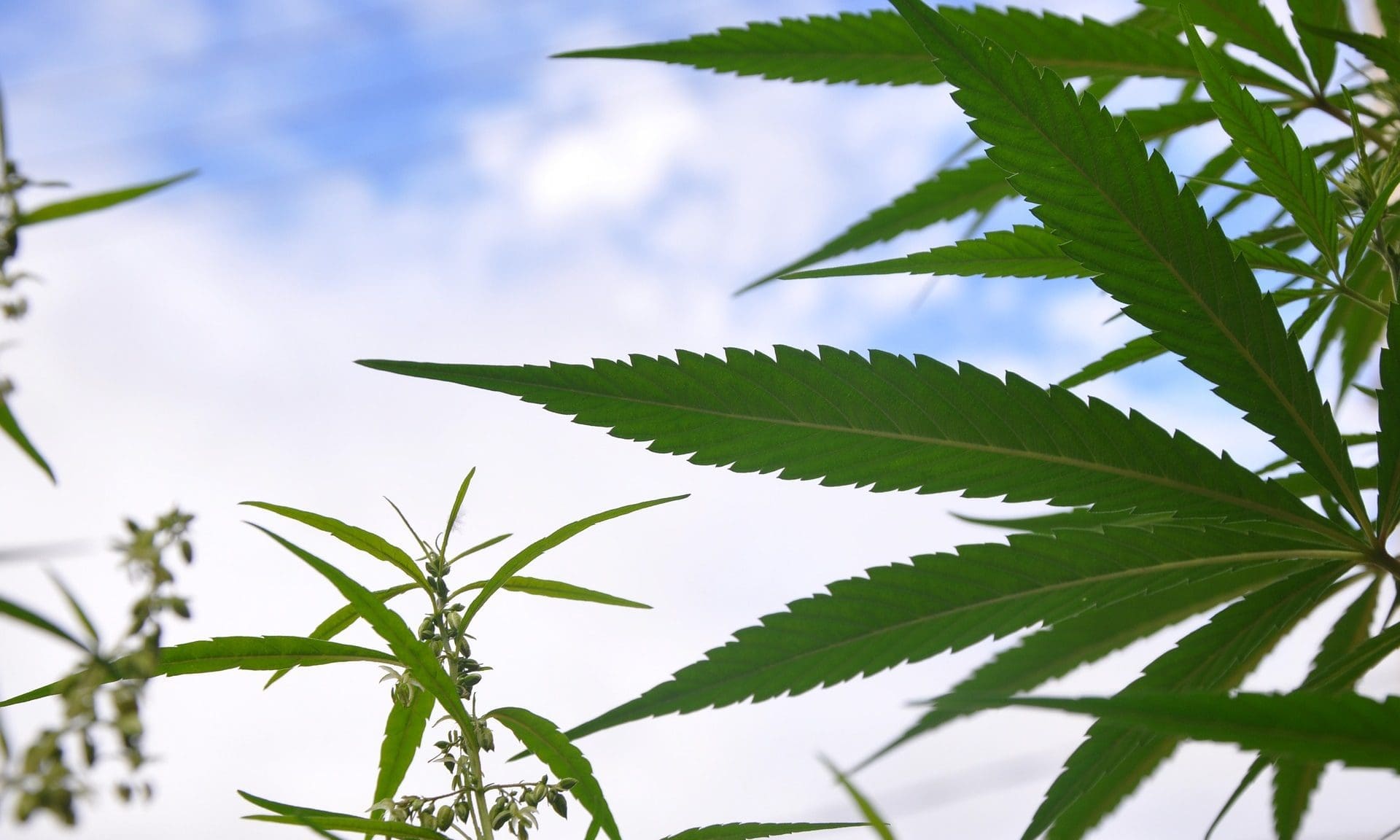 Bad news for Oklahoma medical marijuana patients trying to beat the summer heat with a marijuana-infused slushy: State regulators say the icy beverages "are unlikely to meet requirements set forth in Oklahoma statutes and rules" for cannabis products.
As the weather heats up, THC-infused slushy machines have been popping up at more and more Oklahoma dispensaries. Made by companies such as Glazees, which offers flavors such as watermelon and blue raspberry, the THC-infused drinks sell for about $12-$15.
But despite their popularity with some patients, regulators say the slushies fail to comply with a number of state rules, such as a requirement that products be packaged in child-resistant containers. Dispensaries themselves also "are not allowed to alter, package, or label products," regulators said.
State rules further require that all medical marijuana products be tested in their final form. "In this instance, the finished product is the slushy mixture to be dispensed to patients/caregivers, not the syrup," regulators said. "If water, ice, or any other substance is added to the product, additional testing is required to ensure the product is safe for consumption and final-product labeling is accurate."
The OMMA has received multiple inquiries regarding the processing and dispensing of marijuana-infused slushies on-site at medical marijuana dispensaries. Learn more here: https://t.co/3b6XFzYe2f pic.twitter.com/MPq4Z3PWft

— Oklahoma Medical Marijuana Authority (@OMMAOK) July 2, 2020
Regulators didn't specify how adding water or ice to cannabis products could affect consumer safety, however.
The Oklahoma Medical Marijuana Authority (OMMA) issued the update on Thursday in what it called a "slushy-machine guidance" memo. The office said it had received "multiple inquiries regarding the processing and dispensing of marijuana-infused slushies on-site at medical marijuana dispensaries."
The memo was silent, however, on the likelihood of enforcement. As of Friday morning, slushies still appeared on menus for some Oklahoma dispensaries.
It's not the first obstacle encountered by Oklahoma marijuana businesses, which began popping up across the state voters passed a medical marijuana law in 2018.
Earlier this year, lawmakers passed a wide-ranging medical cannabis expansion bill, which would have allowed out-of-state residents to obtain temporary licenses, permitted licensed businesses to deliver marijuana to customers and eliminated jail time for for first-time possession convictions. But Gov. Kevin Stitt (R) then vetoed the bill, and lawmakers didn't hold a vote to override the action.
Oklahoma activists also filed a proposed marijuana legalization ballot measure in December, but it's unlikely the campaign can gather enough signatures to put the measure before voters this November. Their signature-gathering was largely delayed due to the coronavirus pandemic, and only last week did the state Supreme Court rule that the campaign could initiate petitioning. Supporters now have about 90 days to gather nearly 178,000 signatures from registered voters.
Virginia Lawmakers Announce Plans To Legalize Marijuana, One Day After Decriminalization Takes Effect
Photo courtesy of Max Pixel
Virginia Lawmakers Announce Plans To Legalize Marijuana, One Day After Decriminalization Takes Effect
Only a day after a new marijuana decriminalization law took effect in Virginia, top state lawmakers are announcing that they're already looking ahead to full legalization.
A group of Democratic legislators on Thursday announced plans to introduce a bill to legalize and regulate a commercial cannabis market in the state. While the measure isn't set to be filed until next year, lawmakers framed legalization as necessary in the fight for social and racial justice.
"Decriminalizing marijuana is an important step in mitigating racial disparities in the criminal justice system, but there is still much work to do," House Majority Leader Charniele Herring (D) said in a press release. "While marijuana arrests across the nation have decreased, arrests in Virginia have increased."
Other lawmakers backing the broader legalization push include Sens. Adam Ebbin (D) and Jennifer McClellan (D), as well as Del. Steve Heretick (D).
On Wednesday, the state's new marijuana decriminalization policy took effect. The law, approved by lawmakers earlier this year and signed by Gov. Ralph Northam (D), removes criminal penalties for low-level marijuana possession. Under the change, having up to an ounce of cannabis is now punishable by a $25 fine and no threat of jail time or a criminal record.
Prior Virginia law punished simple marijuana possession with up to 30 days in jail, a $500 fine and a long-term criminal record.
"This bill will prevent low-level offenders from receiving jail time for simple possession while we move toward legalization with a framework that addresses both public safety and racial equity in an emerging market," Herring said of the new law, which she sponsored in the House of Delegates and Ebbin led in the Senate.
The decriminalization measure also contains a provision to study future legalization. It requires a bevy of executive agencies, including "the Secretaries of Agriculture and Forestry, Finance, Health and Human Resources, and Public Safety and Homeland Security," to convene an expert working group to study the matter. That panel's report is due in November.
A separate legislative agency, the Joint Legislative Audit and Review Committee (JLARC), is also studying the impacts of possible legalization as the result of yet another resolution approved by lawmakers this year.
Lawmakers said on Thursday that the JLARC report, which is due in December, would inform how they shape legalization legislation they expect to file in 2021.
"Elements of the JLARC study include review of best practices from states such as Illinois that have developed a legal framework, testing and labelling recommendations, and measures to reduce illicit sales," according to a press release from Ebbin's office. "The study will also examine how best to provide redress and economic opportunity for communities disproportionately impacted by marijuana prohibition, and recommend programs and policies to reinvest in affected communities."
The Virginia Legislative Black Caucus doesn't want to wait for the results of the two reviews, however, and is pushing fellow lawmakers to take up cannabis legalization during a special session in August. In addition, the caucus has said its members intend to file bills to implement automatic expungement, ban no-knock warrants, require courts to publish racial date on people charged with low-level offenses and enact other sweeping criminal justice reforms.
Jenn Michelle Pedini, development director for the legalization advocacy group NORML and executive director of the group's Virginia chapter, said the organization, which has worked with lawmakers on past reforms, looks forward to continuing to bring evidence-based cannabis policy to Virginia.
"For far too long, young people, poor people, and people of color have been disproportionately impacted by cannabis criminalization, and Virginia must take immediate steps to right these past wrongs and undo the damage that prohibition has waged upon hundreds of thousands of Virginians," Pedini said. "It is time to legalize and regulate the responsible use of cannabis by adults in the Commonwealth."
Ebbin said that despite the meaningful step of decriminalization, the state still has a long way to go.
"Today Virginia is taking an important first step in reducing the harm caused by the criminalization of cannabis," he said in a statement. "The prohibition of marijuana has failed and the consequence of this failure has been felt overwhelmingly by Virginians of color, but it has not ended. It will only end when it is replaced by a regulated adult-use market that emphasizes equity—making whole those who have been burdened most by making sure they have a seat at the table and access to the marketplace. We are looking forward to doing the hard work needed to get this right."
In the meantime, the Senate Democratic Caucus has announced it will pursue a bill during the special session next month to end law enforcement searches of people or vehicles based solely on the smell of marijuana, which critics say is a recipe for discriminatory enforcement. The group also noted that the chamber approved legislation during the regular legislative session that would have expunged certain marijuana charges and convictions, but that those bills didn't make it to the governor's desk.
Austin Police Will Stop Marijuana Possession Arrests And Citations