Four Governors Talk Marijuana Reform During Major Speeches In A Single Day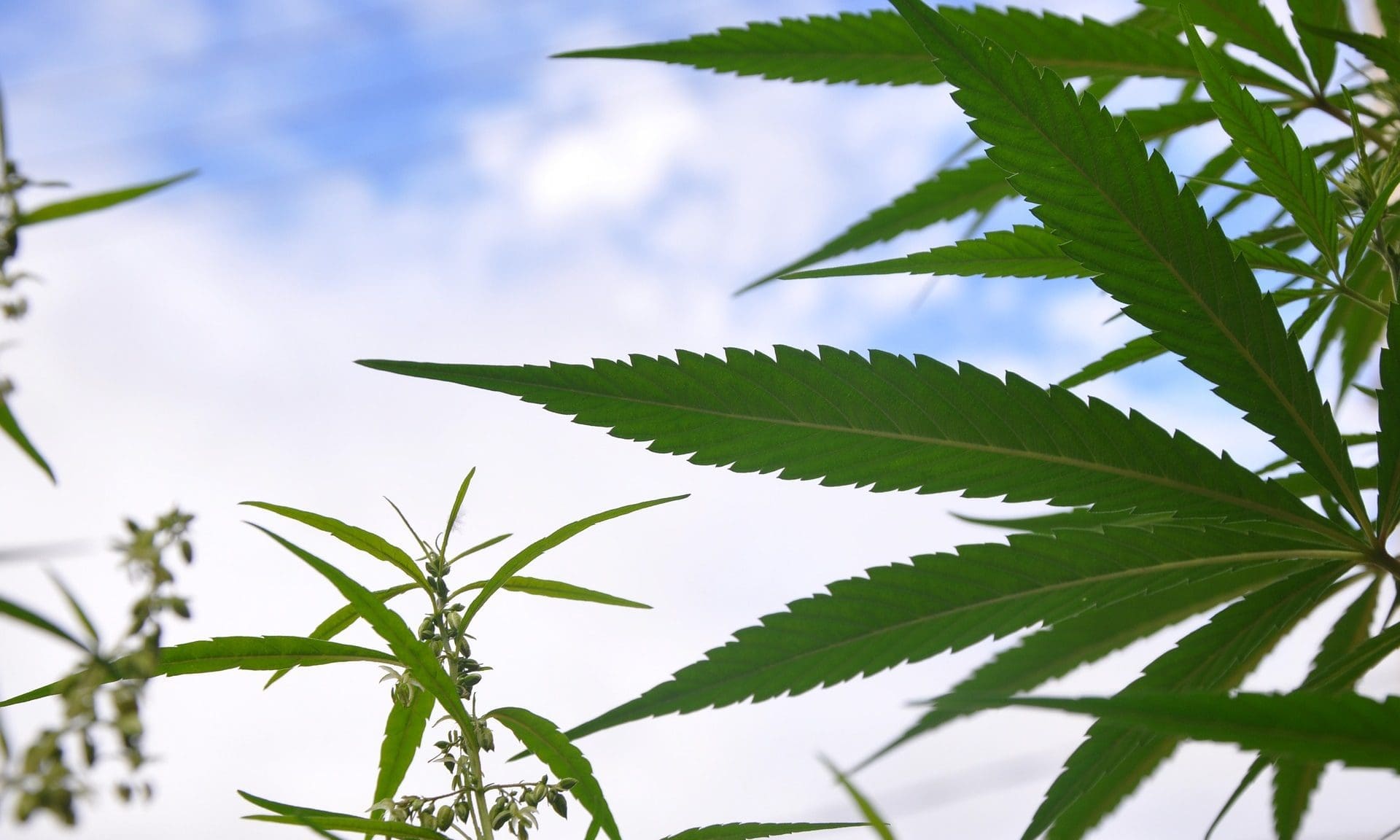 Governors in at least four states talked about their goals for marijuana reform during separate speeches on Tuesday.
The day kicked off with New York Gov. Andrew Cuomo (D) offering details on planned cannabis legalization legislation in a State of the State speech outlining his annual budget proposal.
"Legalize adult-use cannabis," Cuomo, who previously called marijuana a "gateway drug," said. "Stop the disproportionate impact on communities of color and let's create an industry that empowers the poor communities that paid the price and not the rich corporations who come in to make a profit."
His plan involves imposing a 20 percent state tax and 2 percent county tax on cannabis transfers from wholesalers to retailers. The plan would also tax cultivators $1 per gram on dry flower and a $0.25 per gram on trim.
Across the border, New Jersey Gov. Phil Murphy (D) dedicated a significant portion of his State of the State address to marijuana policy.
Legalizing adult-use marijuana will allow us to benefit from creating an entirely new and legal industry, much as we did last year with sports betting. We can do it in a smart way that ensures fairness for minority-owned businesses and minority communities. #StateoftheStateNJ

— Governor Phil Murphy (@GovMurphy) January 15, 2019
The governor started by touting medical cannabis expansion in the state, which has "given more of our veterans have access to medical marijuana to treat their [post-traumatic stress disorder] so they can get their lives back, and go to work or school." He then pivoted to the broader benefits of full legalization.
Today, more of our veterans have access to medical marijuana to treat their PTSD, so they can get their lives back, and go to work or school. We thank our veterans for their service, and may God bless them all.#StateoftheStateNJ

— Governor Phil Murphy (@GovMurphy) January 15, 2019
"By legalizing adult-use marijuana—first and foremost—we can reverse the inequality and unfairness left from years of failed drug policies and shift public safety resources to where they can do the most good," Murphy said. "We must ensure that those with a past mark on their records because of a low-level offense can have that stain removed, so they can move forward to get a stable job or an education."
Legal marijuana "will also allow us to broadly benefit from creating an entirely new and legal industry, much as we did last year with sports betting," he said. "We are learning from the states that went before us on what not to do, but we are also seeing the positive economic impacts."
"Massachusetts' new industry is creating an estimated 19,000 new jobs. And, in Colorado, legalization fostered an industry that has an annual statewide economic impact measured at $2.4 billion, with 18,000 new jobs created in research, agriculture, processing, and retail. We can do that here, and in a smart way that ensures fairness and equity for minority-owned businesses and minority communities."
Let's start 2019 by finishing what we began in 2018 – putting the minimum wage on a clear and responsible path to $15 an hour, and legalizing adult-use marijuana.

We must remember that when we talk about policy we are talking about people, not politics. #StateoftheStateNJ

— Governor Phil Murphy (@GovMurphy) January 15, 2019
In New Mexico, newly sworn-in Gov. Michelle Lujan Grisham (D) reiterated her pledge to make opioid addiction a qualifying condition for medical cannabis in the state.
She said she will "direct my Health Department to adopt the longstanding recommendation from the Medical Cannabis Advisory Board" to add the condition as a means to reduce opioid abuse.
I will direct my Health Department to adopt the longstanding recommendation from the Medical Cannabis Advisory Board to include opioid addiction as a qualifying condition. #StateOfTheStateNM

— Gov. Michelle Lujan Grisham (@GovMLG) January 15, 2019
And in Washington state, Gov. Jay Inslee (D) talked about his recently launched Marijuana Justice Initiative, which allows individuals with a simple possession marijuana conviction going back to 1998 to apply for an expedited pardon. An estimated 3,500 Washington residents qualify for a pardon under the program.
"We are going to write an even brighter chapter of our Washington story," Inslee said during his State of the State address. "We're the state offering to pardon thousands of people with misdemeanor marijuana convictions."
If there were any questions about whether marijuana was going to be a hot political topic in 2019, these and a flurry of other recent speeches from governors across the country should put those doubts to rest.
Besides the four who spoke about marijuana in major addresses on Tuesday, Illinois Gov. J.B. Pritzker (D) again committed to fully legalizing cannabis during his inaugural address on Monday. And last week, West Virginia Gov. Jim Justice (R) said in his State of the State speech that the lack of action on medical cannabis was "hurting" patients, Virginia Gov. Ralph Northam (D) advocated for decriminalization in his State of the Commonwealth address and Colorado Gov. Jared Polis (D) touted hemp and legal marijuana during his State of the State address.
Illinois Governor Pledges To Legalize Marijuana In Inaugural Address
Photo courtesy of Max Pixel.
House Lawmakers Caution Key Senate Chairman Not To Overhaul Marijuana Banking Bill
The sponsors of a House-passed bill that would allow banks to service marijuana businesses sent a letter to a key Senate committee chairman on Tuesday, imploring him to advance the legislation despite his reservations about broader cannabis reform.
In the letter to Banking Chairman Mike Crapo (R-ID), the proposal's original sponsors thanked him for recognizing the public safety risks associated with preventing banks for working with state-legal cannabis businesses, forcing them to operate on a largely cash-only basis. But they urged caution as it concerns changes he floated to the Secure and Fair Enforcement (SAFE) Banking Act.
Crapo has said that while he's sympathetic to the situation financial institutions have been placed in, given conflicting state and federal marijuana laws, he would like to see revisions, such as only permitting banks to accept marijuana clients that sell products with a maximum two percent THC concentration—substantially lower than is marketed at most commercial retailers.
"The primary objective of our bill is to address public safety concerns resulting from marijuana-related transactions being forced outside the regulated banking system," the House lawmakers wrote. "We welcome your ideas and solicitation for stakeholder feedback on how to improve this effort."
"By bringing businesses out of the shadows and into the well-regulated banking system, our legislation will improve transparency and accountability and help law enforcement root out illegal transactions to prevent tax evasion, money laundering, and other white-collar crime. Most importantly, this will reduce the risk of violent crime in our communities as these businesses and their employees are currently targets for crime, robbery, assault and more by dealing in all cash."
While the original sponsors—Reps. Ed Perlmutter (D-CO), Steve Stivers (R-OH), Denny Heck (D-WA) and Warren Davidson (R-OH)—said they "share your goal of preventing bad actors and cartels from accessing the financial system" and "agree there is a lack of federal research evaluating marijuana and its effects," they voiced concerns about his proposed changes.
"However, we should exercise caution before adding limitations to the legislation's safe harbor that impose unworkable burdens on financial institutions, or would jeopardize the larger, bipartisan effort to address public safety concerns associated with cash-only transactions," they said.
"We respect your opposition to the legalization of marijuana at the federal level and in the state of Idaho. Many of the 321 Members of Congress who supported H.R. 1595 also oppose federal marijuana legalization. Our bill is about public safety. It does not change the legal status of marijuana and is focused solely on taking cash off the streets and aligning federal banking laws with the decisions states are already making regarding cannabis."
The letter goes on to say Crapo's willingness to address issues in the cannabis banking space "is a constructive step forward for our legislative effort and an important step toward making our communities safer and providing regulatory certainty to banks, credit unions, and other firms—many of which are not directly involved in the marijuana industry—which are trying to operate their businesses in a safe and legal way."
"We stand ready to partner with you and your colleagues, and we look forward to continued progress on this issue," they wrote.
Read the full marijuana banking letter below: 
House Marijuana Banking Letter by Marijuana Moment on Scribd
Federal Agency Wants Public's Help Finding Research On Medical Marijuana For Pain And Migraines
New Mexico Governor Says It's 'High Time' To Legalize Marijuana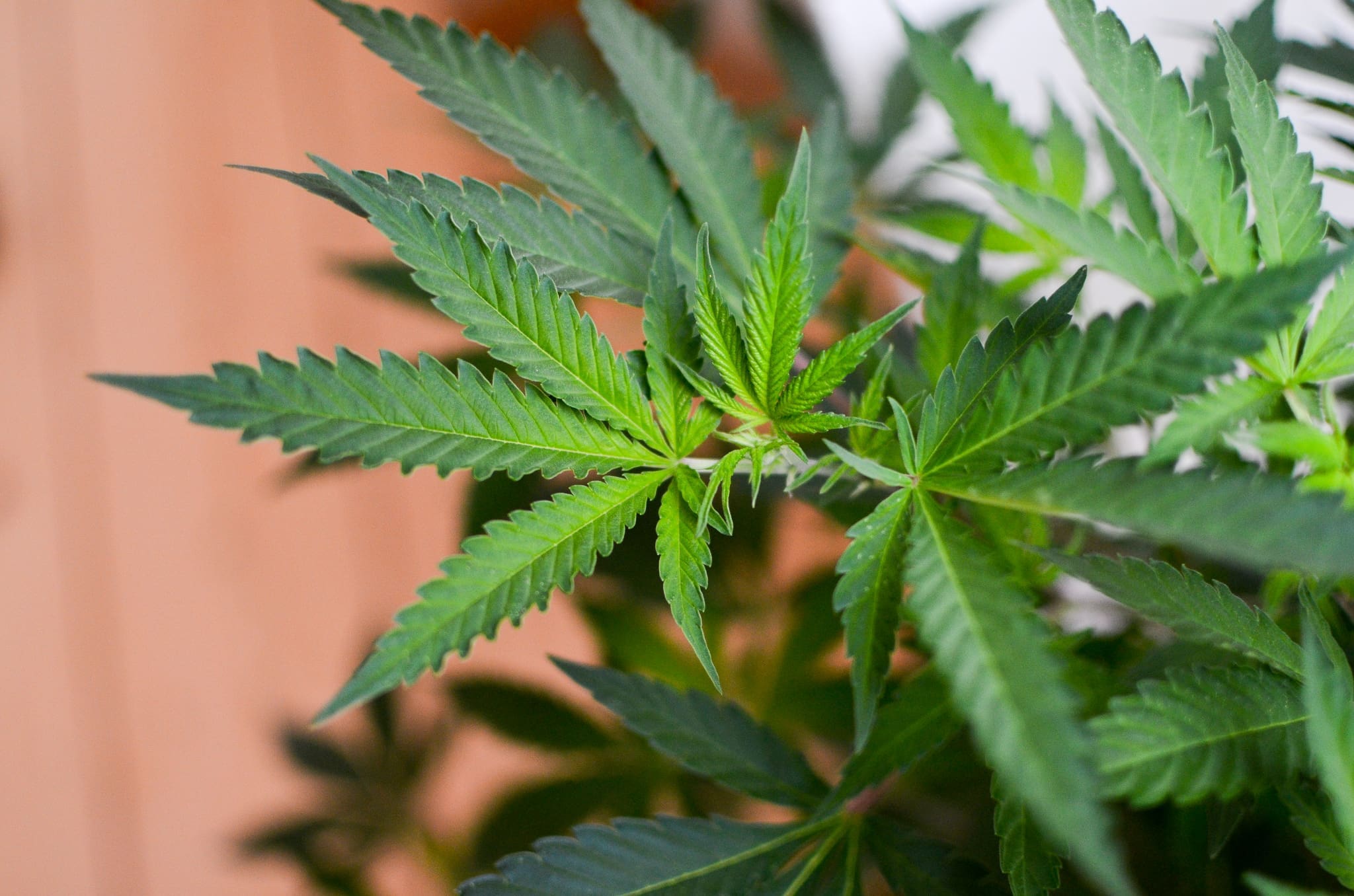 It's "high time" to legalize marijuana, New Mexico Gov. Michelle Lujan Grisham (D) said in her State of the State address on Tuesday.
The governor, who formally included legalization in her 2020 agenda last week, said in the speech that cannabis reform represents a potentially lucrative economic opportunity that has the support of two-thirds of New Mexicans. With a short 30-day legislative agenda now officially underway, the state would likely become the twelfth state to legalize for adult use if the legislature follows through.
Watch Lujan Grisham's marijuana comments in the video below:
"This is the fact: recreational cannabis can be the next frontier of our economic expansion," Lujan Grisham said. "We can get in on the ground floor or we can try to play catch up—I know which one I prefer. And I know which one New Mexicans prefer."
And I know what New Mexicans prefer: 75 percent of New Mexico supports the legalization of adult-use cannabis. Three of every 4 New Mexicans wants to realize the awesome economic potential of this industry, and I say we ought to give them the chance. #StateOfTheStateNM

— Michelle Lujan Grisham (@GovMLG) January 21, 2020
The governor said legalization would be especially opportune for rural communities, and she cited one local CBD company as an example of how the industry is "creating more jobs and creating better-paying jobs."
"For years now, the legislature has heard and debated recreational cannabis proposals. We've watched states come before us, we've watched them stumble in some areas, thrive in others… and every year we've said, 'No, not yet, it's not for us,'" she said. "Well, it's easy to get to 'no.' It's harder to stand up and create something good and new. And we're ready for that."
Let's legalize recreational cannabis this year & use every tool in our economic toolbelt to create a thriving & safe new industry, giving New Mexicans yet another reason, yet another opportunity, to stay here & work & build a fulfilling 21st century career. #StateOfTheStateNM

— Michelle Lujan Grisham (@GovMLG) January 21, 2020
The governor talked about how her appointed working group on marijuana reform spent months receiving input from community members and law enforcement to inform the specifics of her reform proposal.
That group "laid out a vision of a New Mexico where we use every tool in our economic toolbelt, strategically adopting best practices from the states that have come before us, creating a thriving and safe new industry employing thousands of New Mexicans and delivering hundreds of millions in revenue back to cities and counties and the state for public safety and health care," she said.
"It's high time we stopped holding ourselves and our economy back," Lujan Grisham said, pausing to jokingly tell a lawmaker in the audience, "no laughing, representative."
"Let's get it done this year and give New Mexicans yet another reason, yet another opportunity, to stay here and work and build a fulfilling 21st century career," she said.
The day after the governor called for legalization as part of her agenda for the year, a lawmaker filed a bill to accomplish that feat. Despite her support for the reform move, however, Lujan Grisham acknowledged in a recent interview that the path to passing legalization legislation is a "tough" one.
While there's strong public support, as well as "some bipartisan support" in the legislature, she tried to temper expectations that legalization is inevitable during the short session.
"We want to create a legal, fair, productive mechanism for cannabis," the governor said. "I feel good about where we are, but I know there are challenges in the legislature and particularly in the Senate, and we're going to do our very best."
While legalization didn't come to fruition last session after a bill passed the House of Representatives and died in the Senate, the governor did sign a more limited proposal to decriminalize marijuana possession.
Several top elected officials have been calling for marijuana reform so far this year, with legislative sessions coming online shortly.
New York Gov. Andrew Cuomo (D) reiterated his commitment to legalizing cannabis in his State of the State address, and he included the proposal in a budget plan released on Tuesday. Rhode Island's governor pitched a state-run legalization model in her budget proposal. Virginia Gov. Ralph Northam (D) said he wants to decriminalize cannabis possession and create a pathway for expungements in his annual address. And U.S. Virgin Islands Gov. Albert Bryan Jr. (D) pushed lawmakers to legalize cannabis to raise revenue to support a government employees retirement fund in his State of the Territory address.
New York Governor Includes Marijuana Legalization In New Budget Plan
Photo courtesy of Philip Steffan.
New York Governor Includes Marijuana Legalization In New Budget Plan
New York Gov. Andrew Cuomo (D) included marijuana legalization in his budget proposal on Tuesday, setting the stage for another reform push in the legislature as the 2020 session gets underway. The move comes as a new poll shows that voter support for ending cannabis prohibition is at its highest level ever in the state.
While Cuomo put a similar plan in his budget last year, he ultimately dropped it as it became clear that lawmakers could not come to an agreement on the finer points of legalization ahead of legislative deadlines. His administration is optimistic that this year will be different.
According to the new proposal, New York stands to receive $20 million in revenue for the 2021 fiscal year and $63 million in 2022, according to the governor's projections. By 2025, the amount is expected to rise to $188 million.
Watch Cuomo discuss marijuana during his budget speech in the video below:
"Legalize adult use cannabis," Cuomo said during his budget speech. "I believe it is best done in the budget. I said that last year. I believe the budget is the opportunity, frankly, to make some tough decisions and work through tough issues that without the budget can often languish, and I suggest that we get it done in the budget."
"This year Governor Cuomo is proposing a comprehensive regulatory approach to legalize cannabis, creating a new Office of Cannabis Management to specialize in cannabis regulation—overseeing the medical, adult-use and hemp programs," his office said in a press release. "The proposal will administer social equity licensing opportunities, develop an egalitarian adult-use market structure and facilitate market entry through access to capital, technical assistance and incubation of equity entrepreneurs."
"The proposal will also correct past harms to individuals and communities that have disproportionally been impacted by prohibition. To safeguard public health, the proposal limits the sale of cannabis products to adults 21 and over and establishes stringent quality and safety controls including oversight over the packaging, labeling, advertising and testing of all cannabis products. These efforts will be done in coordination with neighboring states Connecticut, New Jersey and Pennsylvania. The Governor will also propose creating a first of its kind Global Cannabis and Hemp Center for Science, Research and Education with SUNY and other expert partners."
Under the proposal, there would be three levels of taxes. A 20 percent tax would be imposed on cannabis sold by any entity to a retailer. Cultivators would be taxed at $1 per dry weight gram for flower, trim would be taxed at $0.25 per dry weight gram and wet cannabis would be taxed at $0.14 per gram. Local jurisdictions with a population of at least one million people that allow marijuana businesses to operate would receive revenue from a separate, two percent tax.
"The Budget regulates and controls the production, distribution, transportation, and sale of cannabis, cannabis related products and medical cannabis within the NYS, for the purposes of fostering and promoting temperance in their consumption, to properly protect the public health, safety, and welfare and to promote social equity," the proposal states.
The budget also calls for workforce increases at certain state agencies, including bolstering resources at the Division of Alcohol Beverage Control "to support the new Office of Cannabis Management (OCM)."
OCM will oversee a "first-in-nation comprehensive cannabis regulatory framework" that "centralizes all the licensing, enforcement and economic development functions in one entity." It will "administer all licensing, production, and distribution of cannabis products in the adult-use, industrial, and medical cannabis markets," according to the plan.
New York's hemp regulators would also benefit from the budget proposal, with Cuomo calling for $1.1 million in "resources to support nine additional hemp oversight and inspection related staff."
Cannabis reform has become a major issue for Cuomo, who only came to embrace legalization at the end of 2018 after he previously described marijuana as a "gateway drug." Since then, he's spent months negotiating with lawmakers about the specifics of an adult-use legalization bill, and he's also helped arrange meetings with governors in the region to develop a plan for coordinated marijuana regulations.
While legalization didn't come together last year, Cuomo did sign legislation expanding the state's cannabis decriminalization policy and providing for expungements for those with prior marijuana convictions.
In his State of the State address earlier this month, the governor reiterated his commitment to legalizing marijuana in the Empire State, though he emphasized that the economic benefits "would be a hollow victory" if a legal system didn't include social equity and restorative justice provisions.
The budget proposal aims to create a three-tier market structure—similar to how alcohol is distributed now— for the marijuana industry, and would generally prohibit vertical integration of businesses. That, along with licensing limits and supply management, are intended to "control market concentration and encourage social equity applicant participation," the governor's office said.
Technical assistance, training, loans and mentoring would be offered to marijuana business applicants that qualify under social and economic equity criteria.
Tax revenue would go toward implementation costs, traffic safety efforts and the social and economic equity plan, as well as substance misuse, harm reduction and mental health treatment and prevention programs, among other things.
Counties and cities with a population of 100,000 or more would be able to opt-out of allowing cannabis businesses in their jurisdictions.
Home cultivation of medical cannabis would be allowed, up to four plants per household, but recreational consumers would not be able to legally grow their own marijuana.
Cuomo's proposal, or at least the idea of legalization in general, benefits from majority public support in the state, according to a poll that was released on Tuesday. The institute found that 58 percent of New Yorkers favor the policy change—the highest percentage reported in the state.
New York is one of several states where broad cannabis reform is expected to be taken up this year. In the Northeast alone, Rhode Island's governor called for a state-run cannabis model in her budget plan, New Hampshire lawmakers plan to pursue non-commercial legalization and in New Jersey, the legislature approved a referendum to put the question of recreational legalization before voters during the November election.
Rhode Island Governor's Budget Includes Legal Marijuana Sales In State-Run Stores
This story has been updated with further details about Cuomo's proposal.
Photo elements courtesy of Metropolitan Transportation Authority and Carlos Gracia.