House Democrats Cave To Senate On Two Marijuana And Veterans Measures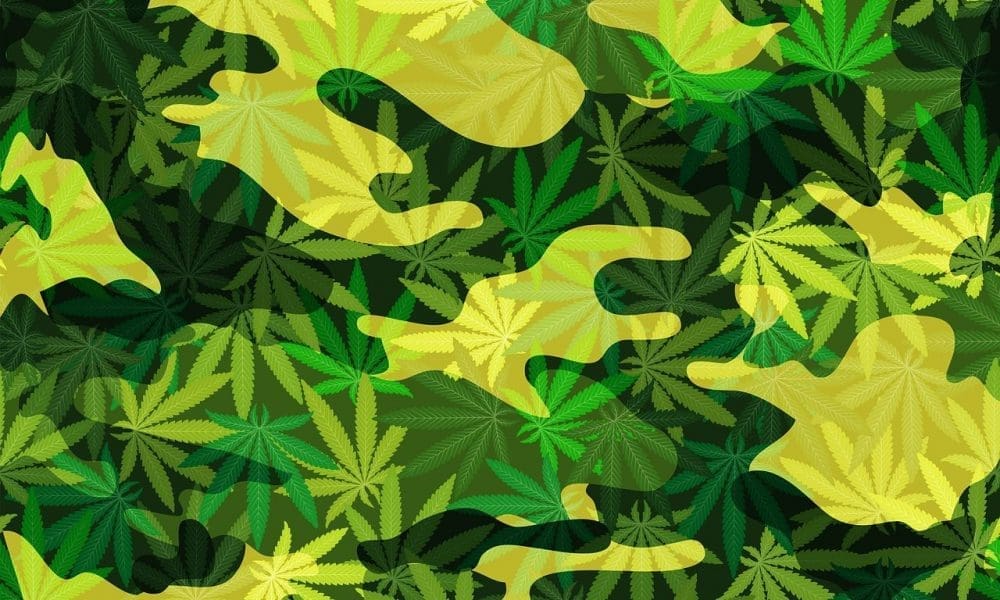 House Democrats abandoned two veterans-focused marijuana provisions that the chamber previously approved as part of a large-scale defense bill.
This summer, the House passed its version of the National Defense Authorization Act (NDAA) with an amendment that would have protected veterans from being denied home loans from the U.S. Department of Veterans Affairs (VA) over employment in a state-legal cannabis market.
Another measure attached to the bill would have allowed military branches to grant reenlistment waivers to service members who have committed a single low-level marijuana offense.
The Senate didn't include similar proposals in their version of the legislation, however, and when it came time for negotiations, leaders from the two bodies agreed to scrap them.
It's not the case that Democrats acquiesced on all amendments that were unique to the House bill, either. In fact, there appeared to be fairly equal compromise between the chambers, as the conference report shows the House receded on about 630 provisions and the Senate receded on about 600.
In other words, it seems the cannabis measures simply weren't viewed as legislative priorities, at least among House conference negotiators.
But to the sponsors, these provisions weren't disposable and represented urgent needs for veterans and service members.
Rep. Katherine Clark (D-MA), who championed the home loan amendment, circulated a sign-on letter addressed to VA in May that raised the issue and noted reports that a veteran in her district had been denied the benefit because he worked in the marijuana industry.
Rep. Ruben Gallego (D-AZ), sponsor of the reenlistment waiver measure, stressed in a committee hearing in June that the country needs to "fundamentally rethink the military's enlistment policies regarding marijuana," especially given "our nation's recruitment crisis."
"Our nation's views on marijuana use are changing, and the services have changed their recruitment process accordingly," he said. "The services can, where appropriate, grant waivers to former users of marijuana who want to serve their country in uniform."
At the same time that the reform provisions were omitted, conference negotiators agreed to provide almost $1 billion "for drug interdiction and counter-drug activities." The legislation also calls for an assessment "of the impact of any planned or proposed border wall construction would have on the volume of illegal narcotics entering the United States," according to a summary of the legislation. Additionally, it includes the Fentanyl Sanctions Act, "which implements a number of economic and financial sanctions to cripple the operations of foreign traffickers of opioids."
Though the exact reasoning behind the House decision to acquiesce to the Senate on the veterans-focused cannabis amendments isn't clear, the action raises doubts about the prospects of House Democratic leaders pushing marijuana proposals in separate bicameral negotiations on appropriations legislation that could be released soon.
For example, the House approved a spending bill in June that included a rider that would extend existing protections against federal intervention in state medical cannabis programs to cover all state and tribal marijuana systems. The Senate version, approved in October, did not contain the expanded language but did maintain protections for medical cannabis states.
The House also advanced appropriations legislation that includes a provision that would shield banks that service state-legal marijuana businesses, and it declined to extend a current policy that prohibits Washington, D.C. from using its local tax dollars to implement a cannabis market. The Senate bill was silent on financial services for the industry and did include language continuing to block legal sales in the nation's capital.
Whether House Democrats have the political will to fight for cannabis reform language in the appropriations negotiations is yet to be seen. Current temporary spending legislation is set to expire on December 20, and lawmakers have set the goal of finalizing full Fiscal Year 2020 appropriations prior to that date.
During House consideration of VA spending legislation in June, Rep. Earl Blumenauer (D-OR) withdrew a measure that would have allowed the department's doctors to issue medical cannabis recommendations to military veterans, citing opposition from the administration.
That followed the House Veterans Affairs' Committee scheduling and then canceling votes on standalone bills aimed at increasing veterans' access to medical marijuana and expanding research on the issue.
Trump Administration Defends Students' Rights To Discuss Marijuana Legalization On Campus