Vermont Should Legalize Marijuana Sales, Top Health Department Official Says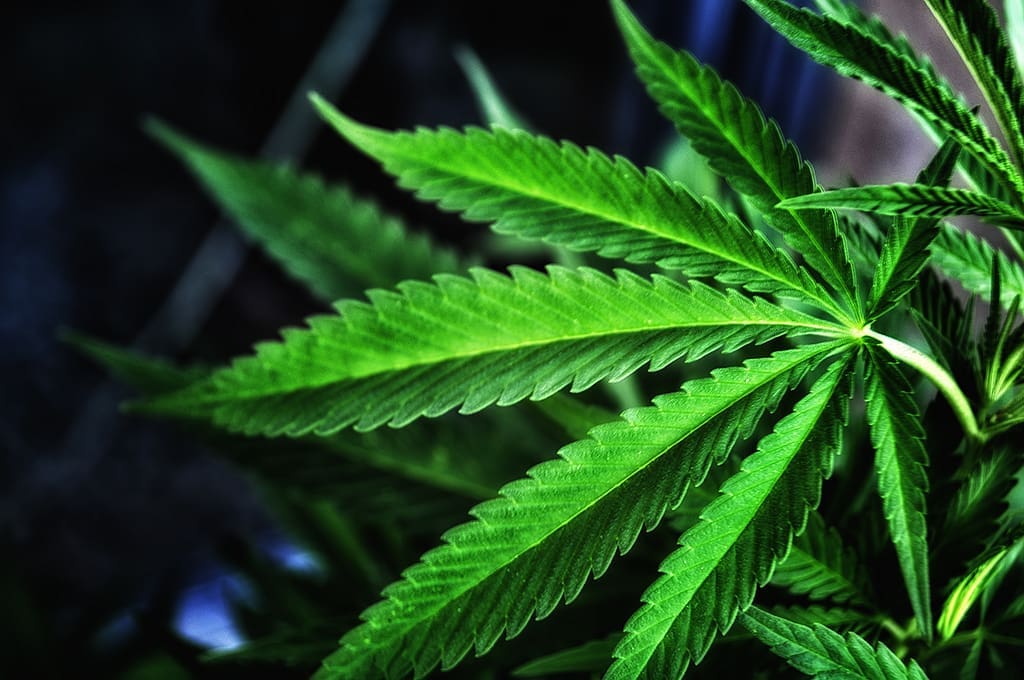 A top Vermont health official is endorsing the legalization of recreational marijuana sales.
During a radio interview on Monday, Cynthia Seivwright, director of the state Department of Health's Alcohol and Drug Abuse Programs, said that regulating cannabis commerce in the state would better protect public health than current policy does.
Monday's discussion on WDEV's Dave Gram Show included the relationship between marijuana-related health consequences and the state's failure to regulate cannabis after lawmakers there became the nation's first to legalize marijuana by an act of legislators in January 2018. Gov. Phil Scott (R) signed the bill, which allows low-level possession and home cultivation but continues to prohibit sales, later that month.
"Without the regulation, we don't know what's in it," Seivwright said when asked whether a regulatory model that is similar to that for alcohol makes sense for cannabis. "We can't control the potency of it. We can't control the access, and we definitely don't want children and adolescents to have access to it."
"Even regulating how it's tested," she said, "should be done by an independent lab. Even the packaging. How do we regulate the packaging so that it isn't desirable for children, to look like candy if it's going to be edible? We at the Health Department support a regulated system."
Listen to Seivwright's marijuana legalization comments at about 1:07:00 into the audio below: 

The Department of Health's support—a first for the state agency—was welcomed by Dave Silberman, an attorney and pro bono drug policy reform advocate from Middlebury.
"Vermonters of all political stripes are eager to enact a strong regulatory system that puts consumer safety at the forefront, and generates significant revenues for the Department's broader addiction prevention and treatment efforts," he told Marijuana Moment. "Rather than burying their heads in the sand and wishing for a drug-free America, the Department seems to finally be taking a facts-based approach to cannabis, rooted in harm reduction instead of stigma. That is a very good thing."
Seivwright's support also comes on the heels of renewed attention to the question of regulating marijuana commerce among Vermont legislators. In January, the state Senate approved a cannabis sales legalization bill. But as the legislative session came to a close in the spring, it became clear that the legislation would not reach the House floor for a vote despite having advanced at the committee level.
Although other Democratic leaders have insisted that a marijuana marketplace legalization bill will advance in 2020, House Speaker Mitzi Johnson (D) said there is no guarantee, VT Digger reports.
In particular, Johnson noted that if the bill is to see a floor consideration in the new year, it will need the 76 votes required for passage in the House—indicating that she doesn't intend to put any muscle into rounding up the support needed to pass it. Concerns such as roadside safety, youth usage and the marijuana production's impact on the environment must also be addressed, she said.
The speaker's stance is in contrast to the Vermont Democratic Party, which adopted support for a legal marijuana marketplace as part of its platform last year.
And last year, when the legal marijuana marketplace bill failed to reach the House floor for a vote, Majority Leader Jill Krowinski (D) reaffirmed her party's commitment to the legislation's eventual passage, promising that lawmakers would "finish it early" in 2020.
Over the weekend, Krowinski doubled down on her prediction that the House will vote on the legislation in the upcoming session.
"A version of that will get to the floor," Krowinski said, according to VT Digger.
Lawmakers File Resolution Demanding Congress Apologize For The Racist War On Drugs
Photo courtesy of Carlos Gracia.
Trump Says Marijuana Makes People "Lose IQ Points" In Secret Recording
President Trump could be heard saying that using marijuana makes people "lose IQ points" in a secretly recorded conversation released on Saturday.
"In Colorado they have more accidents," the president said in the clip captured by Lev Parnas, an associate of Trump attorney Rudolph Giuliani, who is at the center of the Ukraine scandal that led to the president's impeachment. "It does cause an IQ problem."
Please visit Forbes to read the rest of this piece.
(Marijuana Moment's editor provides some content to Forbes via a temporary exclusive publishing license arrangement.)
Photo courtesy of YouTube/White House.
Austin Police Chief Says Marijuana Arrests Will Continue Despite City Council Vote
Chief Brian Manley said he would continue to enforce marijuana laws the day after the city council unanimously approved stopping arrests and tickets for low-level cases.
By Jolie McCullough, The Texas Tribune
The day after the Austin City Council approved a resolution to stop arresting or ticketing people for most low-level marijuana possession offenses, the police chief made clear he had no plans to do so.
"[Marijuana] is still illegal, and we will still enforce marijuana law if we come across people smoking in the community," Chief Brian Manley said during a news conference Friday afternoon.
Though cracking down on those in possession of small amounts of marijuana has never been a priority for the department, he said, police will continue to either issue tickets under the city's "cite-and-release" policy or arrest people if officers "come across it."
The difference, according to City Council member and resolution sponsor Greg Casar, is that the council's move now guarantees those actions will come with no penalty. Tickets will be meaningless pieces of paper and any arrests will result in a quick release with no charges accepted from prosecutors, he told The Texas Tribune after the news conference.
"What has changed since yesterday is that enforcement, almost in virtually all cases, is now handing someone a piece of paper with no penalty or no court date," Casar said.
The move by the City Council came as a direct result from Texas' new hemp law which complicated marijuana prosecution across the state. Last summer, when lawmakers legalized hemp, they also changed the definition of marijuana from cannabis to cannabis that contains more than 0.3% THC, the psychoactive ingredient in the plant.
Many prosecutors, including those in Austin's Travis County, now won't accept pot cases based on look and smell alone, requiring lab testing to determine THC levels before accepting a case. Such testing is not yet available in public crime labs, though some counties and cities have spent money to obtain test results from private labs.
The council's resolution prohibited using city funds or personnel to conduct such testing in non-felony marijuana cases. It also directed the elimination, to the furthest extent possible, of arrests or citations for cannabis possession. As Manley also noted, the resolution clarifies it can't technically decriminalize marijuana, since that is state law.
The resolution gave the city manager until May 1 to report back to the council on how police were trained in this new resolution, and Casar said he hopes Manley reviews his policies before then.
Manley said in the news conference that he would continue to review the resolution, as well as police policies.
But, he assured, "a City Council does not have the authority to tell a police department not to enforce a state law."
The Texas Tribune is a nonprofit, nonpartisan media organization that informs Texans — and engages with them — about public policy, politics, government and statewide issues.
Austin City Council Approves Measure To End Most Marijuana Arrests
Andrew Yang Wants To Legalize Psychedelic Mushrooms For Military Veterans
Andrew Yang says he wants to legalize psilocybin mushrooms for military veterans to help them combat mental health conditions such as post-traumatic stress disorder (PTSD).
During a town hall event at an Iowa college on Thursday, the 2020 Democratic presidential candidate was asked whether he would take initiative and allow veterans to access medical marijuana if elected. Yang replied he "will be so excited to be that commander-in-chief" that he would not only end federal cannabis prohibition but would go one step further by legalizing the psychedelic fungus for veterans as well.
"We need to get marijuana off of the Controlled Substances Act and legalize it at the federal level, make it freely available," he said. "I say this because I've talked to hundreds of veterans and other Americans who benefit from marijuana as a pain relief treatment, and it's much less deadly than the opiates that many, many people are using for the same conditions."
"I've talked to veterans who've also benefited from psilocybin mushrooms," he added. "They said it was the only thing that actually has helped combat their PTSD. I'm for legalizing psilocybin mushrooms for veterans as well. Pretty much if it's going to help a veteran, we should make it easier, not harder, for them to get access to it."
Yang's drug policy reform platform is unique in that respect. While the majority of Democratic candidates support marijuana legalization, he's pushed unique proposals such as decriminalizing possession of opioids and making psilocybin mushrooms "more freely available" for therapeutic purposes. The candidate also wants to invest federal funds in safe injection facilities where individuals can use prohibited drugs in a medically supervised environment and receive help getting into treatment.
He hasn't gone so far as embracing the decriminalization of all drugs, as former South Bend, Indiana Mayor Pete Buttigieg has, however.
That said, Yang did signal that he's open to legalizing and regulating "certain drugs" beyond cannabis, which he argued would disrupt international drug cartels. Rep. Tulsi Gabbard (D-HI) recently said she backs "legalizing and regulating" currently illegal controlled substances to protect public safety and combat the illicit market.
At the Iowa town hall, Yang went on to say that he's particularly interested in legalizing marijuana, and he again pledged to "pardon everyone who's in jail for a non-violent marijuana-related offense because they shouldn't be in jail for something that's frankly legal in other parts of the country."
"And I would pardon them all on April 20, 2021, high-five them on the way out of jail and be like, 'things got a lot better in the last year,'" he said, referencing the unofficial cannabis holiday 4/20.
Tom Steyer Calls For Marijuana Legalization And Opioid Decriminalization
Photo element courtesy of Gage Skidmore.
https://commons.wikimedia.org/wiki/File:Andrew_Yang_(48571382196).jpg