Congressional Committee Approves Military Reenlistment Waivers For Marijuana Use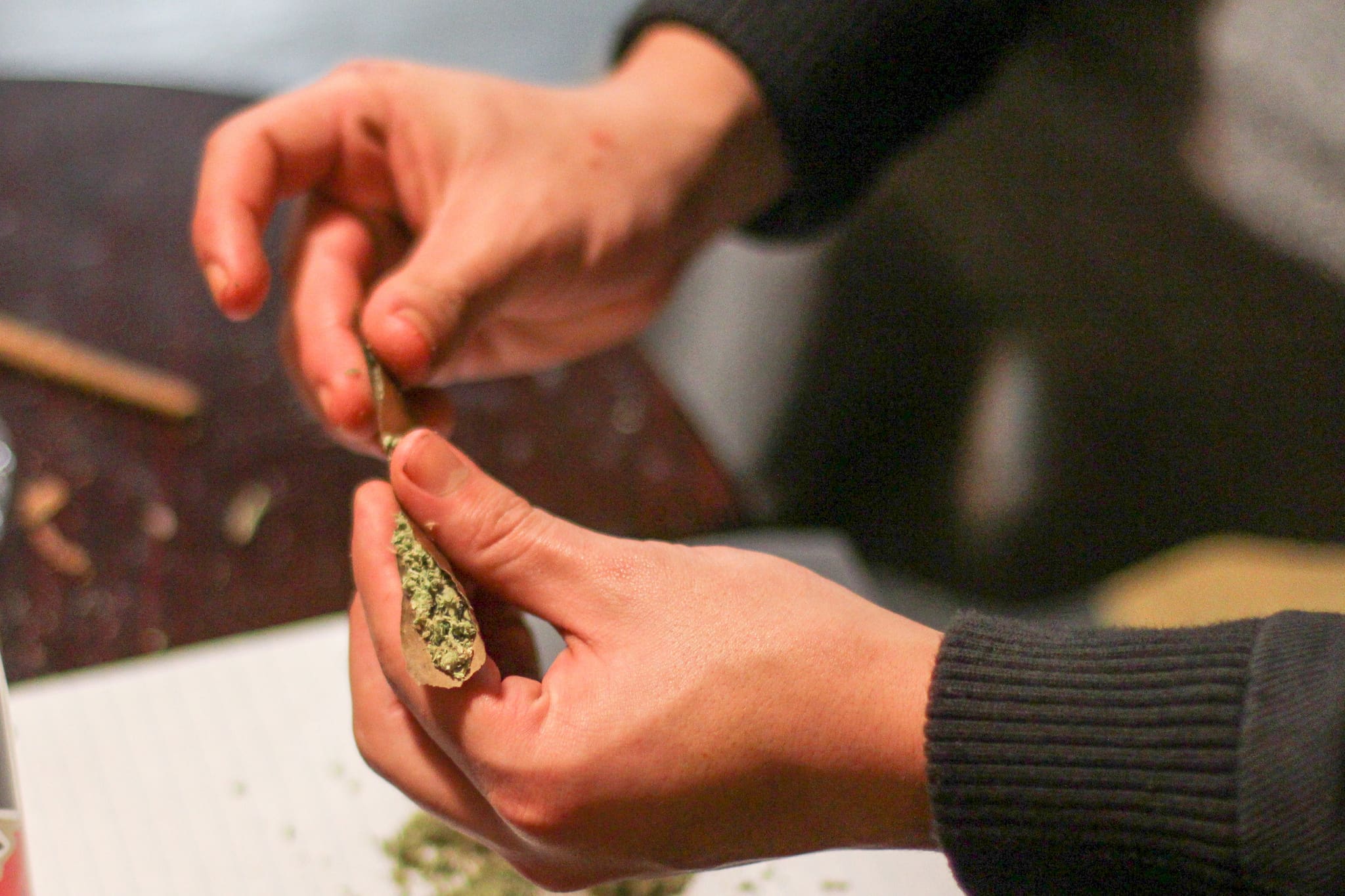 Members of the military can be barred from reenlisting if they admit to having used marijuana—even in a state where it's legal—but a congressional committee approved an amendment on Wednesday that would provide a little bit of leeway for affected service members.
Rep. Ruben Gallego (D-AZ), who filed the reform measure, said at the House Armed Services Committee meeting that he felt it was important to "fundamentally rethink the military's enlistment policies regarding marijuana," especially given "our nation's recruitment crisis."
"Our nation's views on marijuana use are changing, and the services have changed their recruitment process accordingly," he said. "The services can, where appropriate, grant waivers to former users of marijuana who want to serve their country in uniform."
But rather than offer a wide-ranging proposal to change the military's underlying enlistment policies, the congressman said he wanted to amend the National Defense Authorization Act to "narrowly ensure that every service branch has the same guidance on how to grant these waivers so that service secretaries can use their discretion to grant a reenlistment waiver to individuals who used marijuana once—a single time outside of their service."
Gallego said he introduced the amendment because he was approached by a constituent who served in the Marine Corps, took leave to study law and later returned to a military recruitment office where he was asked about his cannabis use. When he admitted to consuming marijuana once in a state where it's legal, the recruitment officer told him he could either walk away or lie about the experience.
"This discrepancy between the services is unnecessary and it's just bad policy," the congressman said. "In the time when the services have had trouble recruiting, we're turning excellent candidates with stellar prior records in uniform away in a haphazard, arbitrary manner."
He also said there's "ample evidence that the social and personal consequences are far worse for alcohol use than for marijuana use."
"At a time when a growing number of states are legalizing marijuana and medical cannabis, zero tolerance policies simply do not make sense," he said.
The House Armed Services Committee passed the amendment, which was cosponsored by Rep. Matt Gaetz (R-FL), in a block vote, Gallego's communications director told Marijuana Moment.
Pleased to work with @RepMattGaetz to get our marijuana use waiver into the #FY20NDAA. A step in the right direction!

— Ruben Gallego (@RepRubenGallego) June 13, 2019
The measure states that the Defense Secretary "shall prescribe regulations that permit any Secretary of a military department to grant a waiver to a covered person if the Secretary determines that the reenlisting of that covered person is vital to the national interest."
A "covered person" is defined as someone who separated from the military and admitted to, or was convicted of, using or possessing marijuana while they were not actively serving. The offense must constitute a misdemeanor in order to qualify.
Rep. Seth Moulton (D-MA), a 2020 Democratic presidential candidate, voiced support for the amendment, saying that he was also asked about his experience with cannabis when he was enlisting in the Marines and admitted that he'd used marijuana several times, yet he was accepted—a privilege not always afforded to other would-be recruits.
When Gallego first filed the measure earlier in the committee markup, its language was broader and would have given secretaries discretion to grant waivers for the distribution and sale of marijuana as well.
But two GOP members—Reps. Trent Kelly (R-MS) and Austin Scott (R-GA)—took issue with that language and said they wouldn't support it unless it was more narrowly tailored.
Gallego said he would revise the amendment "in the spirit of bipartisanship" and that he would "take your suggestions and would like to amend my amendment and narrowly define it the way that you both have suggested."
Read the text of the Gallego's marijuana amendment below:
GALLAZ_026_xml by on Scribd
Lawmakers Press VA On Home Loans Denials To Veterans Working In Marijuana Industry
Photo courtesy of Martin Alonso.