Analysis: Breaking Down Congress's Vote To Protect Legal Marijuana States From Federal Enforcement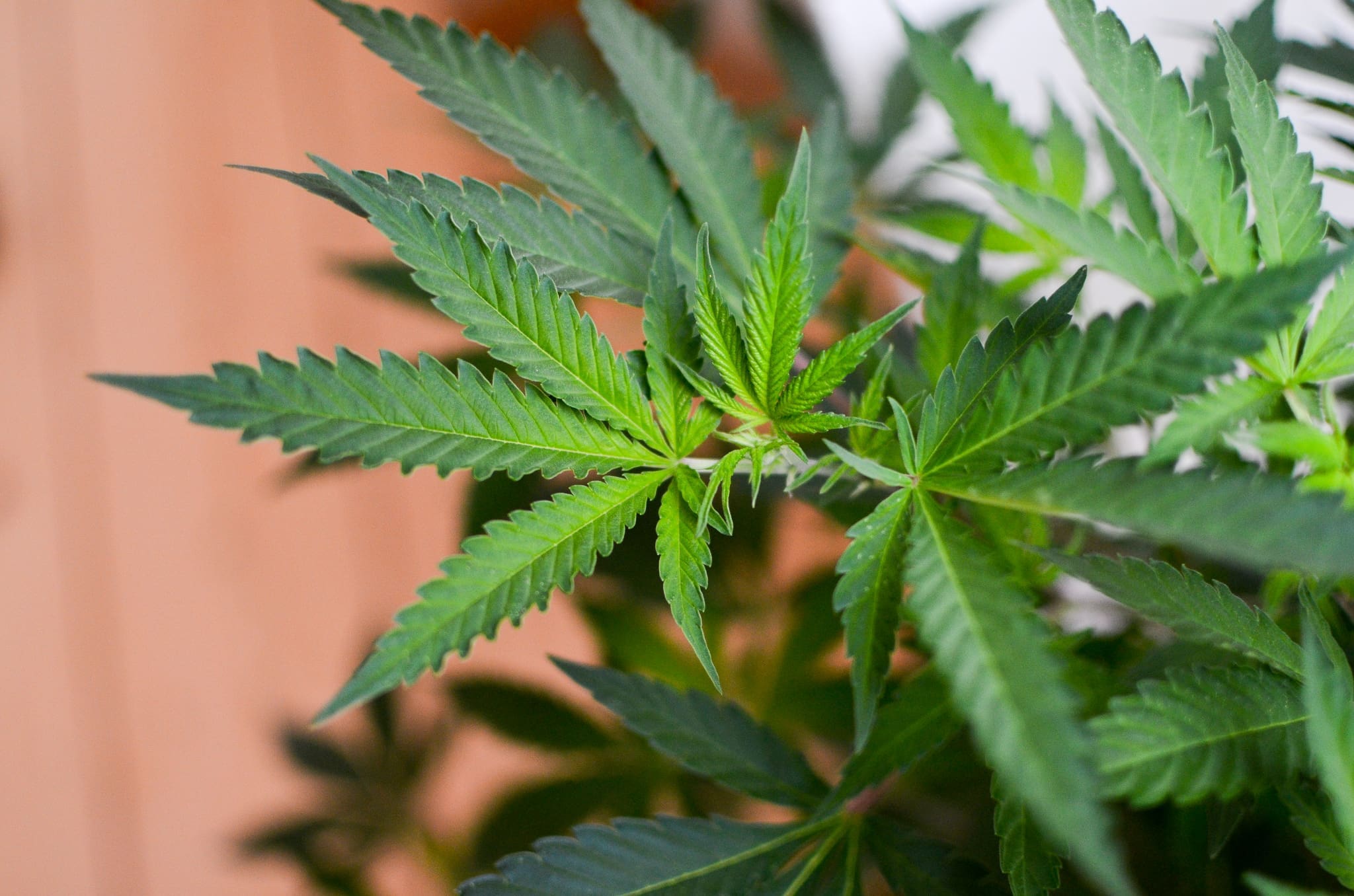 In one of the most significant legislative victories in the history of the marijuana reform movement, an amendment blocking the Department of Justice from interfering in state-legal cannabis programs was approved for the first time in the U.S. House of Representatives last week.
In a 267-165 vote, the measure passed handily, drawing support from all but eight Democrats and nearly a quarter of the Republican caucus. The amendment's passage seems to affirm what advocates have suspected—that broad reform is within arm's reach in the 116th Congress.
But a closer look at the vote tally reveals subtle trends, dissents, individual vote flips and developments that paint a fuller picture of the state of marijuana politics in the Democratic-controlled chamber.
First, a top-level look: the last time this amendment was up for consideration in 2015, it came nine flipped votes short of passing, with a final tally of 206-222. It gained 61 "yes" votes in that time, which is a reflection of evolving public opinion on the issue and was also likely influenced by the fact that several sizable states such as California, Michigan and Illinois have since opted to legalize cannabis, putting pressure on lawmakers to embrace a policy that protects their constituents from federal harassment.
State Action Makes A Difference
Geographic changes in the vote tally can be seen in the images below, courtesy of GovTrack.us. Blue represents Democrats and red represents Republicans, with dark shading indicating "yes" votes and lighter shading standing for "no" votes.
2015:
2019:
Among states that legalized adult-use marijuana subsequent to the prior amendment's consideration, here's how the the number of "yes" votes for the measure grew:
California: 40 vs. 46
Illinois: 10 vs. 14
Massachusetts: 6 vs. 9
Maine: 1 vs. 2
Michigan: 6 vs. 10
Nevada: 2 vs. 3
Vermont: 1 vs. 1
But not all of the growth came from states that have recently enacted legalization. All told, 20 individual members who were present for the prior amendment's consideration switched their vote from "nay" to "aye" since 2015.
"No" to "yes" votes:
Rep. Karen Bass (D-CA)
Rep. Joyce Beatty (D-OH)
Rep. Yvette Clarke (D-NY)
Rep. Emanuel Cleaver II (D-MO)
Rep. Jim Cooper (D-TN)
Rep. Debbie Dingell (D-MI)
Rep. Bob Gibbs (R-OH)
Rep. Morgan Griffith (R-VA)
Rep. William Keating (D-MA)
Rep. Joseph Kennedy (D-MA)
Rep. Dan Lipinski (D-IL)
Rep. Stephen Lynch (D-MD)
Rep. Tom Reed II (R-NY)
Rep. Lucille Roybal-Allard (D-CA)
Rep. Terri Sewell (D-AL)
Rep. Mike Simpson (R-ID)
Rep. Paul Tonko (D-NY)
Rep. Marc Veasey (D-TX)
Rep. Filemon Vela (D-TX)
Rep. Greg Walden (R-OR)
Meanwhile, seven members flipped their votes in the opposite direction.
"Yes" to "no" votes:
Rep. Rob Bishop (R-UT)
Rep. Mo Brooks (R-AL)
Rep. Vern Buchanan (R-FL)
Rep. Jeff Duncan (R-SC)
Rep. Barry Loudermilk (R-GA)
Rep. Scott Perry (R-PA)
Rep. Scott Tipton (R-CO)
Support And Opposition Across Party Lines
The measure enjoyed some bipartisan support, but while a sizable bloc of members joined the "aye" side, there were actually four fewer total Republicans who voted in favor of the amendment this round as compared to 2015. Why? The shift is partially related to loss of marijuana-friendly GOP members in the 2018 midterm election. For example, Reps. Dana Rohrabacher (R-CA), Carlos Curbelo (R-FL) and Mike Coffman (R-CO) each voted in favor of the 2015 amendment and otherwise championed cannabis reform to some extent, but lost reelection bids last year.
Plus there are those noted above who actually supported the measure last time but voted against it this year.
Perhaps some members took issue with the broader language of the new version, which extended protections to Washington, D.C. and U.S. territories, unlike the prior amendment, which lined up more squarely with Republican "states' rights" views.
Another explanation could come down to partisanship. GOP Congressman Tom McClintock of California was the lead sponsor of the 2015 version, when Republicans controlled the House, whereas Rep. Earl Blumenauer (D-OR) took the helm this year, with McClintock as a cosponsor. With dozens of amendments to consider in a row in floor voting blocks of just two minutes each, it's within reason to assume that some lawmakers approached some votes along party lines, leading some Republicans to vote for the prior measure led by their caucus-mate in 2015 after a quick glance.
An even simpler answer to the question of why there were fewer Republican "aye" vote this time is that there are just fewer GOP members in the chamber to begin with in light of Democrats' electoral success in last year's midterms in which they readily won control of the chamber.
Regardless, the 267-vote win is remarkable. More members voted for this amendment than they did for a narrower measure that simply prevented Justice Department interference in state medical cannabis programs in 2015. That tally was 242-186.
After the amendment was adopted, questions remained about the eight Democratic members who voted against the measure, given that marijuana reform is widely popular, especially among the party's voters.
The most noteworthy Democratic "nay" vote came from Rep. Debbie Wasserman Schultz, the former chair of the Democratic National Committee, who has historically been opposed to many cannabis reform measures. She was joined by Reps. Henry Cuellar (D-TX), Sharice Davids (D-KS), Josh Gottheimer (D-NJ), Conor Lamb (D-PA), Collin Peterson (D-MN), Tom Suozzi (D-NY) and Jeff Van Drew (D-NJ) in opposing the measure.
But overall, Democratic members sent a forceful message about where the party stands on the issue. Leadership sent a "yes" recommendation in a whip email distributed before the vote, and presidential candidates and even some who've historically been reluctant to back cannabis reform joined hands to push the measure forward.
Presidential hopefuls Reps. Tulsi Gabbard (D-HI) and Seth Moulton (D-MA) voted for it. (Other contenders Reps. Eric Swalwell (D-CA) and Tim Ryan (D-OH) were absent for the vote as well as others taking place on Thursday.)
Leadership votes in favor of the amendment include Judiciary Committee Chair Rep. Jerry Nadler (D-NY); Appropriations Committee Chair Rep. Nita Lowey (D-NY); Commerce, Justice and Science Appropriations Subcommittee Chair Rep. Jose Serrano (D-NY); Majority Leader Steny Hoyer (D-MD); Deputy Speaker Ben Ray Luján (D-NJ) and Majority Whip Jim Cylburn (D-SC).
Every Democratic member of the Judiciary Committee voted in favor of the measure—another positive sign as lawmakers continue to pursue various pieces of marijuana legislation that will likely have to pass through the panel.
Curiously, however, Rep. Doug Collins (R-GA), minority ranking member on the Judiciary who's advocated for a separate bill to let states set their own cannabis policies, voted against the amendment. That said, McClintock and other GOP members of the panel—Reps. Kelly Armstrong (R-ND), Ken Buck (R-CO), Matt Gaetz (R-FL), Guy Reschenthaler (R-PA) and Gregory Steube (R-FL)—voted for the measure, indicating that broad legislation to reform federal cannabis laws could sail through the Judiciary Committee with solid bipartisan support.
On the Democratic side, Reps. Joe Kennedy (D-MA) and Rep. Dan Lipinski (D-IL), who have historically been hostile to cannabis reform, also voted for the measure this time around.
On the flip side, here are all 41 Republicans who bucked party leadership in voting in favor of the amendment:
Rep. Justin Amash (R-MI)
Rep. Kelly Armstrong (R-ND)
Rep. Don Bacon (R-NE)
Rep. Troy Balderson (R-OH)
Rep. Ken Buck (R-CO)
Rep. Chris Collins (R-NY)
Rep. James Comer (R-KY)
Rep. Rodney Davis (R-IL)
Rep. Russ Fulcher (R-ID)
Rep. Matt Gaetz (R-FL)
Rep. Greg Gianforte (R-MT)
Rep. Bob Gibbs (R-OH)
Rep. Anthony Gonzalez (R-OH)
Rep. Jenniffer González-Colón (R-PR)
Rep. Tom Graves (R-GA)
Rep. Morgan Griffith (R-VA)
Rep. Kevin Hern (R-OK)
Rep. Trey Hollingsworth (R-IN)
Rep. Duncan Hunter (R-CA)
Rep. Dave Joyce (R-OH)
Rep. Thomas Massie (R-KY)
Rep. Brian Mast (R-FL)
Rep. Tom McClintock (R-CA)
Rep. Paul Mitchell (R-MI)
Rep. Dan Newhouse (WA)
Rep. Amata Radewagen (R)
Rep. Tom Reed (R-NY)
Rep. Guy Reschenthaler (R-PA)
Rep. Tom Rice (R-SC)
Rep. Denver Riggleman (R-VA)
Rep. Mike Rogers (R-AL)
Rep. Chip Roy (R-TX)
Rep. David Schweikert (R-AZ)
Rep. Mike Simpson (R-ID)
Rep. Greg Steube (R-FL)
Rep. Fred Upton (R-MI)
Rep. Greg Walden (R-OR)
Rep. Michael Waltz (R-FL)
Rep. Steve Watkins (R-KS)
Rep. Ted Yoho (R-FL)
Rep. Don Young (R-AK)
Who Voted To Let The Feds Arrest Their Constituents?
While the increased number of votes in favor of the amendment seems to correspond, in part, with the rising number of states with legal marijuana programs, there were 17 members representing legal states who voted against protecting consumers who participate in their state's cannabis system. Here's a breakdown:
California
Rep. Ken Calvert (R)
Rep. Paul Cook (R)
Rep. Doug LaMalfa (R)
Rep. Devin Nunes (R)
Minority Leader Kevin McCarthy (R)
Colorado
Rep. Doug Lamborn (R)
Rep. Scott Tipton (R)
Illinois
Rep. Mike Bost (R)
Rep. Adam Kinzinger (R)
Rep. Darin LaHood (R)
Rep. John Shimkus (R)
Michigan
Rep. Jack Bergman (R)
Rep. Bill Huizenga (R)
Rep. John Moolenarr (R)
Rep. Tim Walberg (R)
Nevada
Washington
Rep. Cathy McMorris Rodgers (R)
Advocates walked away with a demonstrable win on Thursday but, as a final note, the roll call tally might well have been even larger if it weren't for certain absentees. Besides Ryan and Swalwell, those members include Reps. Alcee Hastings (D-FL), Ann Kirkpatrick (D-AZ) and Tom Emmer (R-MN)—all of whom voted in favor of the measure in 2015. There was just one member absent from the latest vote who voted against it last time.
Another indicator bodes well for the future of marijuana reform by demonstrating growing support from political newcomers is that among current members of Congress who weren't in office during the 2015 vote, 98 voted in favor of the amendment while 50 voted against it.
Though advocates are celebrating the historic victory in the House, it remains to be seen whether the Republican-controlled Senate has an appetite for reform. That chamber's Appropriations Committee is expected to begin its consideration of appropriations legislation that a similar amendment could potentially be attached to within the next few weeks.
Congressman Withdraws Veterans Marijuana Measure Amid VA Opposition
Photo courtesy of Philip Steffan.
Beto O'Rourke Proposes Drug War Reparations Funded By Marijuana Taxes
Marijuana would not only be legalized under a plan proposed on Thursday by Democratic presidential candidate Beto O'Rourke, but cannabis tax revenue would be used to directly repay formerly incarcerated people through a new "Drug War Justice Grant" program.
Unlike other contenders who have come around to supporting marijuana legalization in just the past couple of years, the former Texas congressman has long called for ending prohibition—and his new plan in many respects goes further than those rolled out by other campaigns.
Please visit Forbes to read the rest of this piece.
(Marijuana Moment's editor provides some content to Forbes via a temporary exclusive publishing license arrangement.)
Support Grows For Marijuana Legalization Bill In Colombia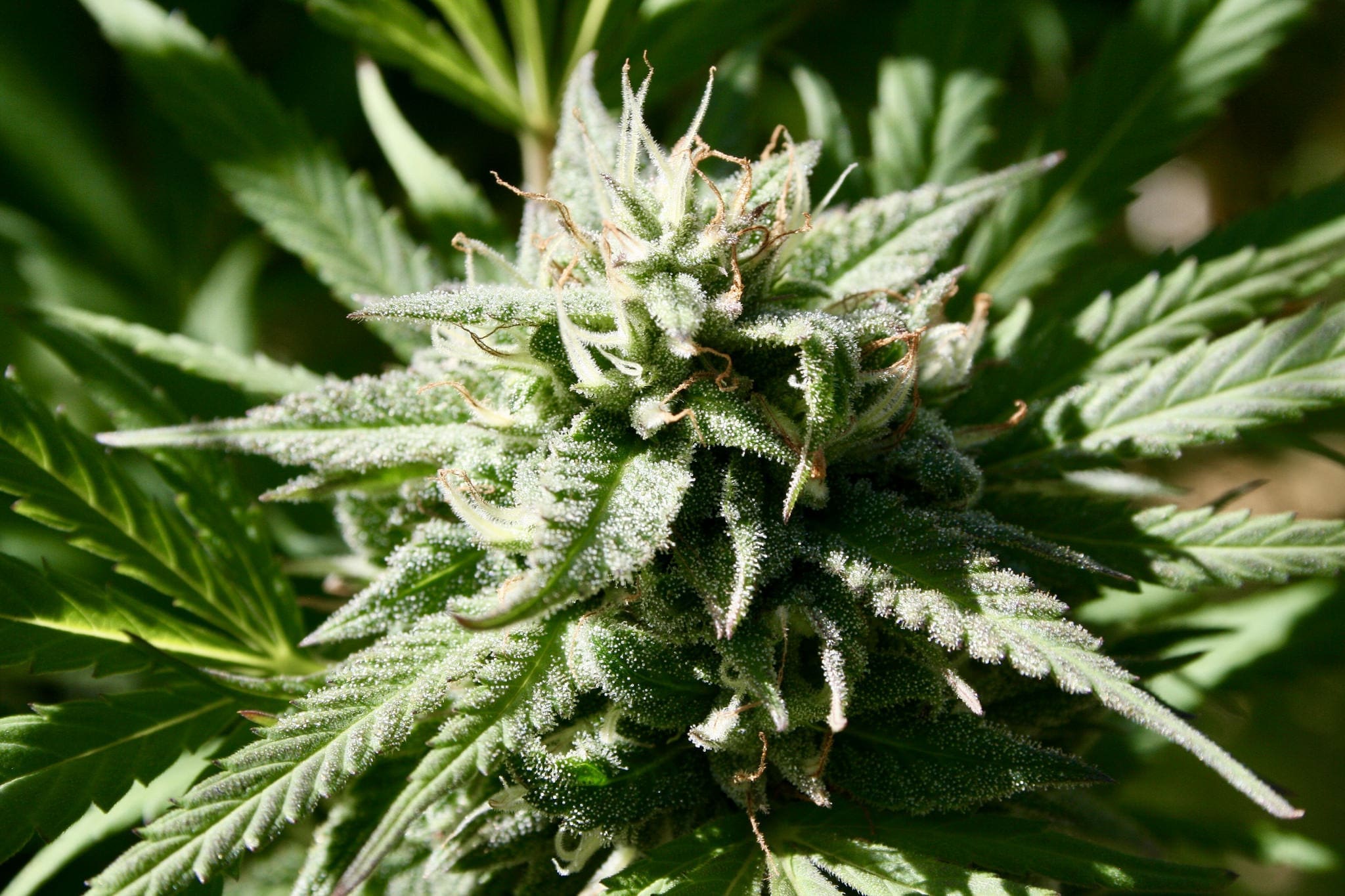 Colombia's legislature will soon take up a bill to legalize and regulate the production and consumption of marijuana for adults.
The legislation, which is being filed by Sen. Gustavo Bolivar of the opposition Colombia Humana party, seeks to end prohibition as a means of curtailing crime and supporting a public health-focused approach to drug policy.
Bolivar, an author who has written several books centered on drug trafficking, has characterized the bill as being about "regularization, not legalization," but it would provide for legal sales to adults with restrictions similar to those imposed for tobacco and alcohol. There would be penalties for selling to underage individuals and smoking wouldn't be permitted in public spaces.
The senator pointed to Uruguay, Canada and states in the U.S. as regulatory models for legalization.
"It has been proven that crime levels are lowered and public health is improved," he said, according to Colombia Reports.
Sen. Alberto Castilla Salazar of the leftist Polo Democrático party said that his coalition supports the reform measure.
Colombia debe superar el prohibicionismo y romper los vínculos de los grupos ilegales con el control del Cannabis, para que sea el Estado quien regule, defina las formas y entienda el consumo como problema de salud pública. Como @PoloDemocratico respaldamos está iniciativa. pic.twitter.com/YBDHqojENJ

— Alberto Castilla Salazar (@CastillaSenador) September 17, 2019
"Colombia must overcome prohibitionism and break the ties of illegal groups with the control of cannabis, so that it is the State that regulates, defines the forms and understands consumption as a public health problem," he said on Tuesday.
Sen. Julián Gallo Cubillos of the FARC party said his coalition supports the legislation and that it represents "a new way to fight the scourge of drug trafficking."
#Noticias// Partido FARC apoya radicación de proyecto que reglamenta el consumo de cannabis https://t.co/tBUPkG0sog pic.twitter.com/kk1zqiem1G

— Senado Colombia (@SenadoGovCo) September 18, 2019
The proposal has also garnered the support of former President Juan Manuel Santos, who has been an outspoken advocate for ending the war on drugs. His Liberal party could make or break the legislation depending on where members fall.
While left and center-left lawmakers seem largely united around legalizing marijuana, the issue will likely face resistance from President Ivan Duque, who last year signed a decree banning low-level possession of cannabis and cocaine despite court rulings that such activity is permissible.
As Colombia Reports noted, however, Duque's far-right Democratic Center party is in the minority.
"We'll have to see how many senators are left to former president Juan Manuel Santos and see how public opinion receives the idea that marijuana can be consumed in public spaces," Sen. Paloma Valencia, a member of the president's party, said.
If the country does opt to pursue a regulated cannabis program, it will join Mexico, where lawmakers are readying legislation to legalize marijuana for adult use following a Supreme Court ruling establishing that a ban on possession and cultivation for personal use is unconstitutional.
Former White House Drug Czar Offers Marijuana Legalization Advice To Mexico
Photo courtesy of Brian Shamblen.
Marijuana Offenses Would No Longer Get Immigrants Deported Under New Congressional Bill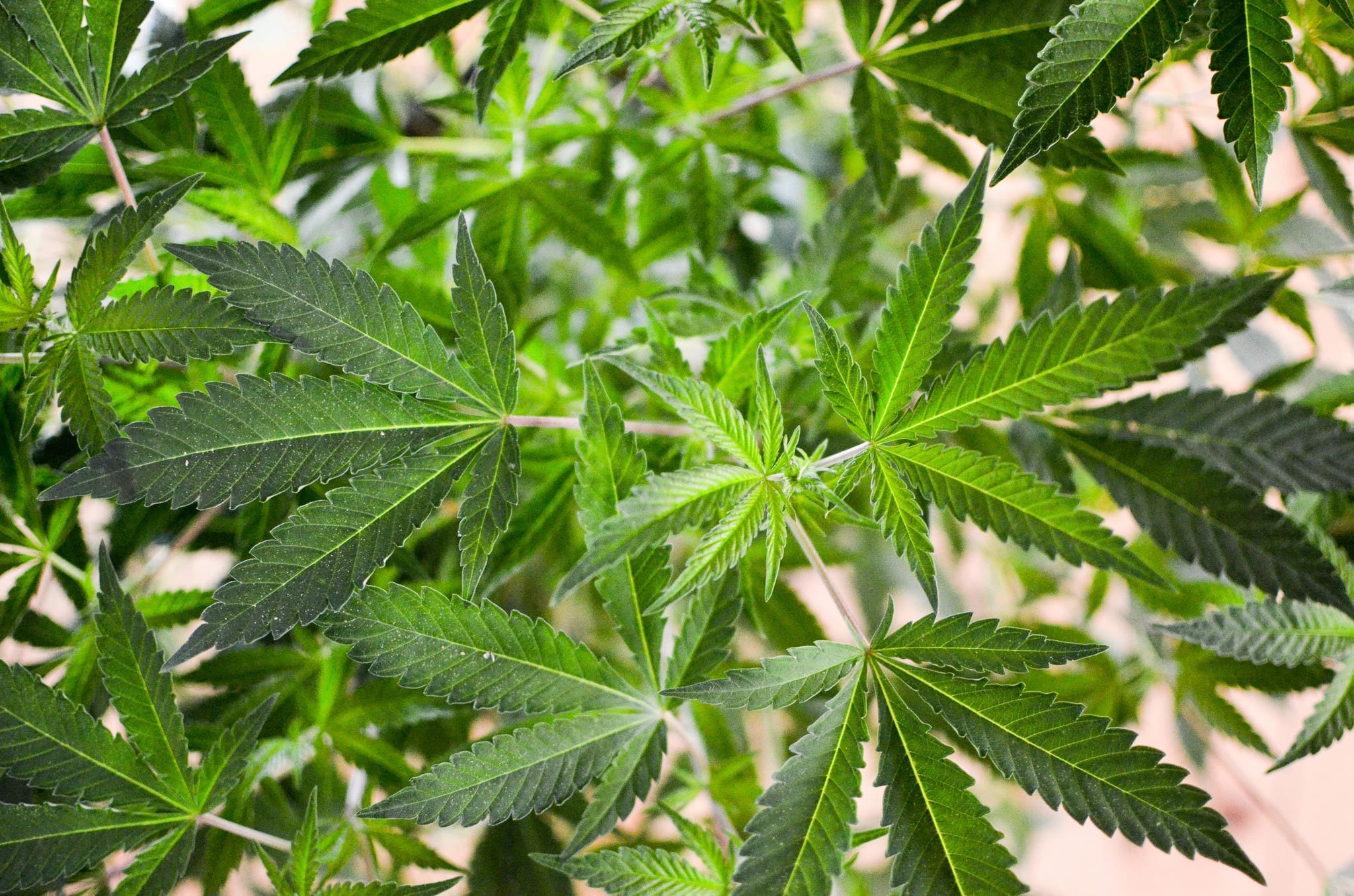 The fourth highest-ranking Democrat in the House introduced a bill on Wednesday designed to protect immigrants from being deported or denied entry into the U.S. over low-level marijuana offenses.
Assistant Speaker Ben Ray Luján (D-NM) filed the Removing Marijuana from Deportable Offenses Act, which stipulates that "any offenses involving the use, possession, or distribution of marijuana shall not be considered as grounds of inadmissibility."
It would further allow immigrants who've been denied a visa or deported due to cannabis offenses to reapply or have their visa reissued.
In a press release, Luján said that the legislation is necessary in order to combat what he described as the "despicable" weaponization of marijuana against immigrant communities by the Trump administration. According to Human Rights Watch, 34,000 immigrants were deported from 2007 to 2012 for cannabis possession.
🚨JUST IN: Proud to introduce #MarijuanaJusticeReform legislation to end President Trump's attacks on immigrants & #DREAMers.

Minor marijuana use should not be grounds for deportation – it's a wasteful use of resources and separates families. It's time to end these injustices. pic.twitter.com/G6y6EzbA1z

— Ben Ray Luján (@repbenraylujan) September 18, 2019
"The federal government should not be wasting resources to wreak havoc on immigrant families when there are children held in border camps that are desperate for legal services, hygiene products, and basic humanitarian care," he said. "Providing care for these children and families should be where the Trump administration devotes its funding – not working as a deportation force."
"I'm proud to be fighting for this legislation to hold President Trump accountable and defend our immigrant communities from senseless and hateful policies," he said.
The legislation is identical to a companion bill that Sen. Cory Booker (D-NJ) introduced in June.
"This Administration's efforts to use marijuana possession as a tool for deportation is misguided and does not make our communities safer," Booker said. "Limited law enforcement resources should not be wasted on deporting people for something two of the last three presidents have admitted to doing."
Earlier this year, U.S. Citizenship and Immigration Services issued a memo stating that immigrants are ineligible for citizenship if they use marijuana or engage in cannabis-related activities, including employment in a state-legal cannabis business, because such activity is not consistent with "good moral character."
So far, the House version has 21 cosponsors, including Reps. Earl Blumenauer (D-OR), Lou Correa (D-CA), Barbara Lee (D-CA), Jim McGovern (D-MA), Eric Swalwell (D-CA), Dina Titus (D-NV), Nydia Velázquez (D-NY), and Bonnie Watson Coleman (D-NJ).
Dozens of states have legalized or decriminalized marijuana use & possession, but the Trump administration is using minor marijuana use to deport immigrant families.
It's wrong.

And it's why @RepBenRayLujan introduced #MarijuanaJusticeReform legislation.
Let's get it passed.

— Rep. Nydia Velazquez (@NydiaVelazquez) September 18, 2019
"We're the closest that we have ever been to ending marijuana prohibition across the United States; it's vital that individuals and communities that continue to bear the brunt of prohibition do not get left behind—that includes noncitizens," Queen Adesuyi, policy coordinator for Drug Policy Alliance, said. "Marijuana has been one of the leading causes for deportation, destroying the lives of countless individuals and families over a substance that is now the center of an industry bringing in billions in profits."
FWD.us President Todd Schulte called the proposal "commonsense legislation that will help keep families together and ensure taxpayer dollars aren't wasted on cruelly deporting individuals with low-level offenses."
Dozens of states have legalized or decriminalized marijuana use and possession, but the Trump admin. is using minor marijuana use to deport immigrant families.

This is wrong and it's why I joined @RepBenRayLujan in his #MarijuanaJusticeReform efforts. pic.twitter.com/Pp5qZQ1A7c

— Rep. Veronica Escobar (@RepEscobar) September 18, 2019
"The status quo of marijuana criminalization is irrational and discriminatory towards tens of thousands of otherwise law-abiding aspiring Americans who pose no safety risk to the United States," NORML Political Director Justin Strekal said. "Public opinion and policy surrounding cannabis are rapidly shifting, which is why we must ensure that those who strive to achieve the American Dream are treated with dignity."
Also this week, Luján became of cosponsor of separate far-reaching legislation to remove marijuana from the Controlled Substances Act and divert funds toward programs to begin repairing the damage of the war on drugs.
Read the text of Luján's marijuana and immigration bill below:
Lujan marijuana bill by Marijuana Moment on Scribd
Key Congressional Chair Says Marijuana Banking Vote Will Happen Over Groups' Objections
Photo courtesy of Philip Steffan.