Analysis: Breaking Down Congress's Vote To Protect Legal Marijuana States From Federal Enforcement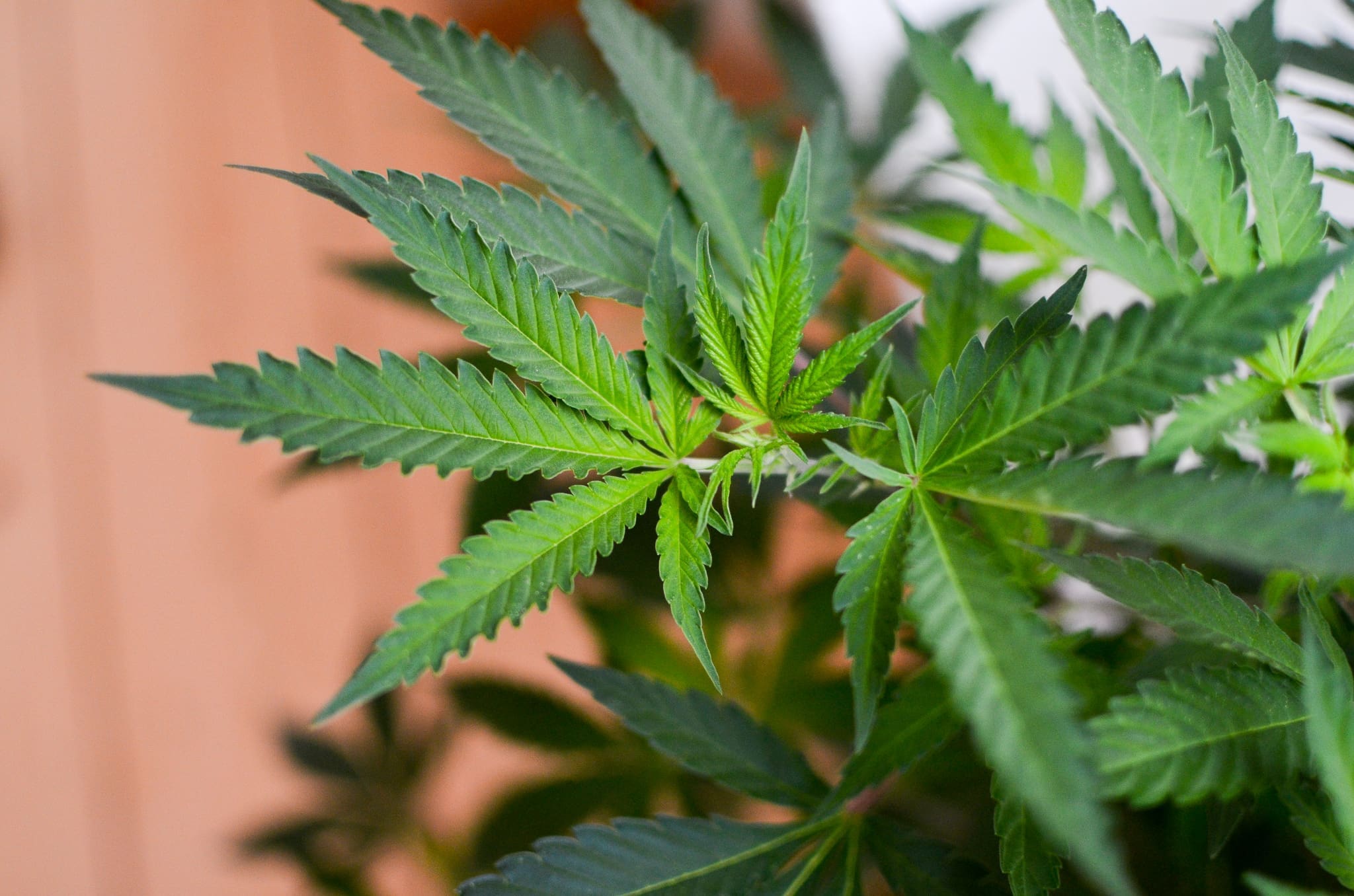 In one of the most significant legislative victories in the history of the marijuana reform movement, an amendment blocking the Department of Justice from interfering in state-legal cannabis programs was approved for the first time in the U.S. House of Representatives last week.
In a 267-165 vote, the measure passed handily, drawing support from all but eight Democrats and nearly a quarter of the Republican caucus. The amendment's passage seems to affirm what advocates have suspected—that broad reform is within arm's reach in the 116th Congress.
But a closer look at the vote tally reveals subtle trends, dissents, individual vote flips and developments that paint a fuller picture of the state of marijuana politics in the Democratic-controlled chamber.
First, a top-level look: the last time this amendment was up for consideration in 2015, it came nine flipped votes short of passing, with a final tally of 206-222. It gained 61 "yes" votes in that time, which is a reflection of evolving public opinion on the issue and was also likely influenced by the fact that several sizable states such as California, Michigan and Illinois have since opted to legalize cannabis, putting pressure on lawmakers to embrace a policy that protects their constituents from federal harassment.
State Action Makes A Difference
Geographic changes in the vote tally can be seen in the images below, courtesy of GovTrack.us. Blue represents Democrats and red represents Republicans, with dark shading indicating "yes" votes and lighter shading standing for "no" votes.
2015:
2019:
Among states that legalized adult-use marijuana subsequent to the prior amendment's consideration, here's how the the number of "yes" votes for the measure grew:
California: 40 vs. 46
Illinois: 10 vs. 14
Massachusetts: 6 vs. 9
Maine: 1 vs. 2
Michigan: 6 vs. 10
Nevada: 2 vs. 3
Vermont: 1 vs. 1
But not all of the growth came from states that have recently enacted legalization. All told, 20 individual members who were present for the prior amendment's consideration switched their vote from "nay" to "aye" since 2015.
"No" to "yes" votes:
Rep. Karen Bass (D-CA)
Rep. Joyce Beatty (D-OH)
Rep. Yvette Clarke (D-NY)
Rep. Emanuel Cleaver II (D-MO)
Rep. Jim Cooper (D-TN)
Rep. Debbie Dingell (D-MI)
Rep. Bob Gibbs (R-OH)
Rep. Morgan Griffith (R-VA)
Rep. William Keating (D-MA)
Rep. Joseph Kennedy (D-MA)
Rep. Dan Lipinski (D-IL)
Rep. Stephen Lynch (D-MD)
Rep. Tom Reed II (R-NY)
Rep. Lucille Roybal-Allard (D-CA)
Rep. Terri Sewell (D-AL)
Rep. Mike Simpson (R-ID)
Rep. Paul Tonko (D-NY)
Rep. Marc Veasey (D-TX)
Rep. Filemon Vela (D-TX)
Rep. Greg Walden (R-OR)
Meanwhile, seven members flipped their votes in the opposite direction.
"Yes" to "no" votes:
Rep. Rob Bishop (R-UT)
Rep. Mo Brooks (R-AL)
Rep. Vern Buchanan (R-FL)
Rep. Jeff Duncan (R-SC)
Rep. Barry Loudermilk (R-GA)
Rep. Scott Perry (R-PA)
Rep. Scott Tipton (R-CO)
Support And Opposition Across Party Lines
The measure enjoyed some bipartisan support, but while a sizable bloc of members joined the "aye" side, there were actually four fewer total Republicans who voted in favor of the amendment this round as compared to 2015. Why? The shift is partially related to loss of marijuana-friendly GOP members in the 2018 midterm election. For example, Reps. Dana Rohrabacher (R-CA), Carlos Curbelo (R-FL) and Mike Coffman (R-CO) each voted in favor of the 2015 amendment and otherwise championed cannabis reform to some extent, but lost reelection bids last year.
Plus there are those noted above who actually supported the measure last time but voted against it this year.
Perhaps some members took issue with the broader language of the new version, which extended protections to Washington, D.C. and U.S. territories, unlike the prior amendment, which lined up more squarely with Republican "states' rights" views.
Another explanation could come down to partisanship. GOP Congressman Tom McClintock of California was the lead sponsor of the 2015 version, when Republicans controlled the House, whereas Rep. Earl Blumenauer (D-OR) took the helm this year, with McClintock as a cosponsor. With dozens of amendments to consider in a row in floor voting blocks of just two minutes each, it's within reason to assume that some lawmakers approached some votes along party lines, leading some Republicans to vote for the prior measure led by their caucus-mate in 2015 after a quick glance.
An even simpler answer to the question of why there were fewer Republican "aye" vote this time is that there are just fewer GOP members in the chamber to begin with in light of Democrats' electoral success in last year's midterms in which they readily won control of the chamber.
Regardless, the 267-vote win is remarkable. More members voted for this amendment than they did for a narrower measure that simply prevented Justice Department interference in state medical cannabis programs in 2015. That tally was 242-186.
After the amendment was adopted, questions remained about the eight Democratic members who voted against the measure, given that marijuana reform is widely popular, especially among the party's voters.
The most noteworthy Democratic "nay" vote came from Rep. Debbie Wasserman Schultz, the former chair of the Democratic National Committee, who has historically been opposed to many cannabis reform measures. She was joined by Reps. Henry Cuellar (D-TX), Sharice Davids (D-KS), Josh Gottheimer (D-NJ), Conor Lamb (D-PA), Collin Peterson (D-MN), Tom Suozzi (D-NY) and Jeff Van Drew (D-NJ) in opposing the measure.
But overall, Democratic members sent a forceful message about where the party stands on the issue. Leadership sent a "yes" recommendation in a whip email distributed before the vote, and presidential candidates and even some who've historically been reluctant to back cannabis reform joined hands to push the measure forward.
Presidential hopefuls Reps. Tulsi Gabbard (D-HI) and Seth Moulton (D-MA) voted for it. (Other contenders Reps. Eric Swalwell (D-CA) and Tim Ryan (D-OH) were absent for the vote as well as others taking place on Thursday.)
Leadership votes in favor of the amendment include Judiciary Committee Chair Rep. Jerry Nadler (D-NY); Appropriations Committee Chair Rep. Nita Lowey (D-NY); Commerce, Justice and Science Appropriations Subcommittee Chair Rep. Jose Serrano (D-NY); Majority Leader Steny Hoyer (D-MD); Deputy Speaker Ben Ray Luján (D-NJ) and Majority Whip Jim Cylburn (D-SC).
Every Democratic member of the Judiciary Committee voted in favor of the measure—another positive sign as lawmakers continue to pursue various pieces of marijuana legislation that will likely have to pass through the panel.
Curiously, however, Rep. Doug Collins (R-GA), minority ranking member on the Judiciary who's advocated for a separate bill to let states set their own cannabis policies, voted against the amendment. That said, McClintock and other GOP members of the panel—Reps. Kelly Armstrong (R-ND), Ken Buck (R-CO), Matt Gaetz (R-FL), Guy Reschenthaler (R-PA) and Gregory Steube (R-FL)—voted for the measure, indicating that broad legislation to reform federal cannabis laws could sail through the Judiciary Committee with solid bipartisan support.
On the Democratic side, Reps. Joe Kennedy (D-MA) and Rep. Dan Lipinski (D-IL), who have historically been hostile to cannabis reform, also voted for the measure this time around.
On the flip side, here are all 41 Republicans who bucked party leadership in voting in favor of the amendment:
Rep. Justin Amash (R-MI)
Rep. Kelly Armstrong (R-ND)
Rep. Don Bacon (R-NE)
Rep. Troy Balderson (R-OH)
Rep. Ken Buck (R-CO)
Rep. Chris Collins (R-NY)
Rep. James Comer (R-KY)
Rep. Rodney Davis (R-IL)
Rep. Russ Fulcher (R-ID)
Rep. Matt Gaetz (R-FL)
Rep. Greg Gianforte (R-MT)
Rep. Bob Gibbs (R-OH)
Rep. Anthony Gonzalez (R-OH)
Rep. Jenniffer González-Colón (R-PR)
Rep. Tom Graves (R-GA)
Rep. Morgan Griffith (R-VA)
Rep. Kevin Hern (R-OK)
Rep. Trey Hollingsworth (R-IN)
Rep. Duncan Hunter (R-CA)
Rep. Dave Joyce (R-OH)
Rep. Thomas Massie (R-KY)
Rep. Brian Mast (R-FL)
Rep. Tom McClintock (R-CA)
Rep. Paul Mitchell (R-MI)
Rep. Dan Newhouse (WA)
Rep. Amata Radewagen (R)
Rep. Tom Reed (R-NY)
Rep. Guy Reschenthaler (R-PA)
Rep. Tom Rice (R-SC)
Rep. Denver Riggleman (R-VA)
Rep. Mike Rogers (R-AL)
Rep. Chip Roy (R-TX)
Rep. David Schweikert (R-AZ)
Rep. Mike Simpson (R-ID)
Rep. Greg Steube (R-FL)
Rep. Fred Upton (R-MI)
Rep. Greg Walden (R-OR)
Rep. Michael Waltz (R-FL)
Rep. Steve Watkins (R-KS)
Rep. Ted Yoho (R-FL)
Rep. Don Young (R-AK)
Who Voted To Let The Feds Arrest Their Constituents?
While the increased number of votes in favor of the amendment seems to correspond, in part, with the rising number of states with legal marijuana programs, there were 17 members representing legal states who voted against protecting consumers who participate in their state's cannabis system. Here's a breakdown:
California
Rep. Ken Calvert (R)
Rep. Paul Cook (R)
Rep. Doug LaMalfa (R)
Rep. Devin Nunes (R)
Minority Leader Kevin McCarthy (R)
Colorado
Rep. Doug Lamborn (R)
Rep. Scott Tipton (R)
Illinois
Rep. Mike Bost (R)
Rep. Adam Kinzinger (R)
Rep. Darin LaHood (R)
Rep. John Shimkus (R)
Michigan
Rep. Jack Bergman (R)
Rep. Bill Huizenga (R)
Rep. John Moolenarr (R)
Rep. Tim Walberg (R)
Nevada
Washington
Rep. Cathy McMorris Rodgers (R)
Advocates walked away with a demonstrable win on Thursday but, as a final note, the roll call tally might well have been even larger if it weren't for certain absentees. Besides Ryan and Swalwell, those members include Reps. Alcee Hastings (D-FL), Ann Kirkpatrick (D-AZ) and Tom Emmer (R-MN)—all of whom voted in favor of the measure in 2015. There was just one member absent from the latest vote who voted against it last time.
Another indicator bodes well for the future of marijuana reform by demonstrating growing support from political newcomers is that among current members of Congress who weren't in office during the 2015 vote, 98 voted in favor of the amendment while 50 voted against it.
Though advocates are celebrating the historic victory in the House, it remains to be seen whether the Republican-controlled Senate has an appetite for reform. That chamber's Appropriations Committee is expected to begin its consideration of appropriations legislation that a similar amendment could potentially be attached to within the next few weeks.
Congressman Withdraws Veterans Marijuana Measure Amid VA Opposition
Photo courtesy of Philip Steffan.
Mitch McConnell Presses FDA Nominee On CBD And Hemp
Senate Majority Leader Mitch McConnell (R-KY) met with the nominee to become the next Food and Drug Administration (FDA) commissioner on Wednesday and discussed the need for a regulatory framework for CBD products.
While there are few specific details available about their conversation, McConnell said he emphasized the importance of hemp legalization for Kentucky farmers and pointed out that those producers are also facing challenges given the lack of FDA regulations concerning CBD.
"I look forward to working closely with Dr. Hahn on several important issues for Kentucky," McConnell said in a press release. "Like many Kentuckians who are taking advantage of hemp's legalization, I am eager for FDA's plans to create certainty for CBD products."
As @senatemajldr, Senator Mitch McConnell advocates for #Kentucky priorities with the Trump Administration and discussed his Tobacco 21 legislation, #hemp, and CBD with President @realDonaldTrump's nominee for @US_FDA Commissioner: https://t.co/GZhkVgPeFV pic.twitter.com/a0gBs9z42u

— Senator McConnell Press (@McConnellPress) November 20, 2019
The majority leader has previously pressed FDA to issue enforcement discretion guidance that prioritizes action against only CBD companies making especially unfounded medical claims about their products while allowing responsible businesses to continue to market their products as the agency continues to develop rules.
McConnell similarly raised his concerns about the importance of expediting CBD regulations during a separate meeting with Acting FDA Commissioner Ned Sharpless in June.
Stephen Hahn, the FDA nominee, was also pressed on CBD issues during a confirmation hearing on Wednesday. Sens. Jacky Rosen (D-NV) and Pat Roberts (R-KS) noted that there's wide consumer interest in the cannabis products but stressed that more research is needed, barriers to research should be lifted and public health interests should be balanced with policies that support the industry.
Hahn replied that he believed there's untapped therapeutic potential in the cannabis compound, but he also agreed that there are "unanswered questions that need to be filled in by data and science and research."
In related developments, several consumer groups have recently expressed concerns about the current status of the CBD market.
Three groups—National Consumers League, Consumer Federation of America and Community Anti-Drug Coalitions of America—announced on Tuesday that they are launching an initiative called "Consumers for Safe CBD" that is designed to "warn the public of the potential risks related to CBD products."
According to a press release, the coalition will also encourage FDA "to use its existing authority to protect consumers, provide guidance to manufacturers, and encourage further research for FDA-approved CBD treatments."
Another group, the Consumer Healthcare Products Association (CHPA), launched a citizen petition to FDA last week that implores the agency to quickly develop rules for CBD so that the products can be lawfully marketed as dietary supplements.
"Intense consumer demand and commercial interest has resulted in a flood of CBD products of uncertain quality and unapproved claims already in the marketplace, and this scenario has created an urgent need for FDA action," CHPA President Scott Melville said in a press release.
"The request in our petition seeks to have FDA utilize the authority it already has to establish a lawful regulatory pathway for manufacturers to bring dietary supplements containing CBD to market," he said. "Only then will consumers be able to purchase CBD-containing dietary supplements in a manner that ensures product quality, safety, and a level-playing field for enforcement."
Senators Push USDA To Adopt Five Changes To Proposed Hemp Regulations
Photo courtesy of Twitter/Senate Majority Leader.
Senators Push USDA To Adopt Five Changes To Proposed Hemp Regulations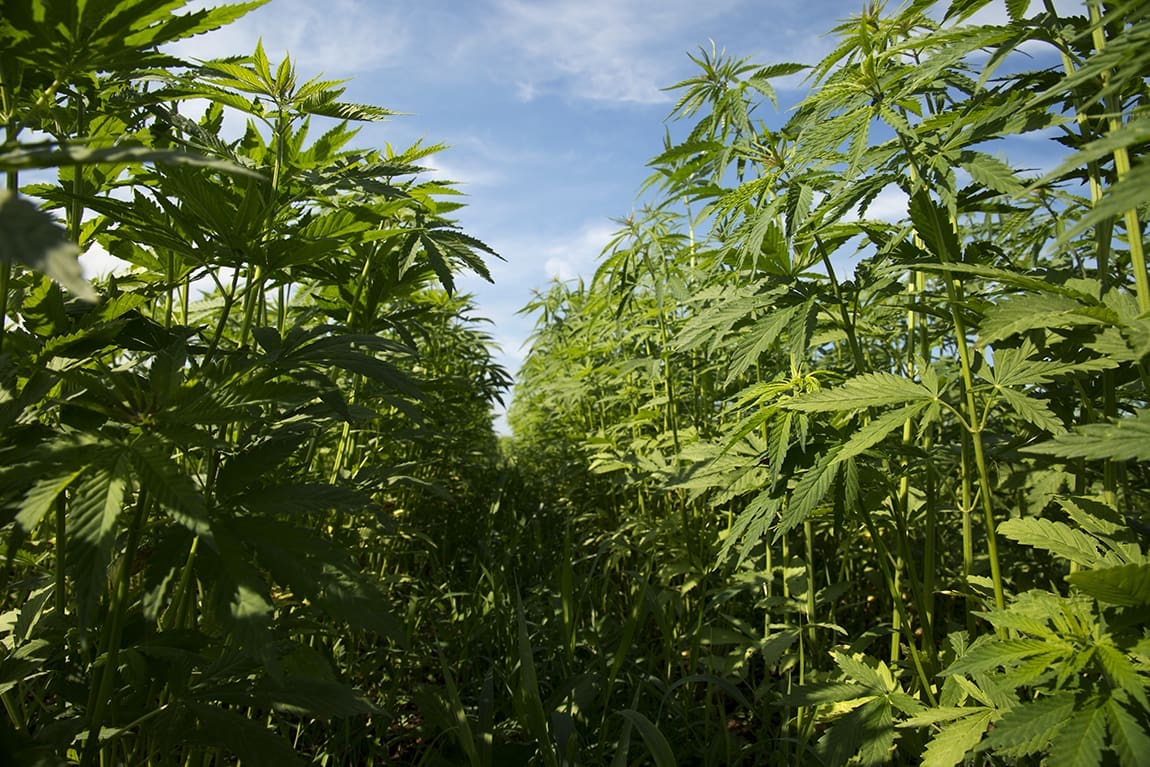 Sens. Ron Wyden (D-OR) and Jeff Merkley (D-OR) sent a letter to the head of the U.S. Department of Agriculture (USDA) on Wednesday, requesting a series of changes to draft rules for hemp that the department released last month.
The senators said they appreciate that USDA issued the proposed regulations, which is a "necessary step to establish a domestic federal hemp production program." However, they wanted to highlight "several concerns about the unintended and potentially harmful effects this interim final rule would have on hemp production in Oregon and across the country."
In the letter to Agriculture Sec. Sonny Perdue, they listed five issues with the regulations and suggested potential fixes. Many of the concerns echoed those that stakeholders have submitted to USDA as part of a public comment period the department launched on October 31. Here's what the senators highlighted:
—As written, the draft rules call for hemp to be tested within 15 days before harvest. Farmers have argued that's far too little time, and the senators said it presents an "impossible obstacle for growers to overcome." Oregon regulations require testing within 28 days, so they said USDA should adopt a similar timeline.
—USDA said that testing must be completed at a laboratory registered with the Drug Enforcement Administration. The senators said that will produce a bottleneck and delays for hemp producers, and that independent laboratories such as those operating in Oregon should be allowed to conduct the tests.
—The senators said that USDA should allow for forms of THC concentration testing that do not involve post-decarboxylation and also argued that the congressional intent of hemp legalization was not to require testing of all THC compounds but rather just delta-9 THC in particular.
—USDA requires that testing samples come from the top one-third of the flower portion of the plant. Instead, the senators said, samples should follow established protocol in states like Oregon, which stipulates that samples should be taken from the flowering tops when they're present and be eight inches long.
—While the Farm Bill defines hemp as cannabis containing no more than 0.3 percent THC on a dry weight basis, USDA gave slight margin of error and considers any plants with more than 0.5 percent THC to be in violation of the regulations. Farmers have called that limitation arbitrary and the senators said it would be more reasonable to set the negligence threshold at 1 percent, if there must be a THC restriction at all.
"Farmers in Oregon and across the country are on the precipice of an agricultural boom that, with the right regulatory framework, stands to boost rural economies in every corner of the country," they wrote.
Wyden and Merkley have been some of the most vocal proponents of developing USDA regulations that bolster the hemp industry since the passage of the Farm Bill, through which they worked to legalize the crop in the first place. As early as February, Wyden and Senate Majority Leader Mitch McConnell (R-KY) were knocking at USDA's door, urging the department to expedite the rulemaking process.
Read the full senators' letter to USDA on hemp regulations below: 
Wyden Merkley USDA Hemp Rul… by Marijuana Moment on Scribd
GOP Senator Says He Tried CBD And Jokes About Its Hair Regrowth Potential
Photo courtesy of Brendan Cleak.
Virginia Attorney General Hosts 'Cannabis Summit' To Advance Reform In New Democratic Legislature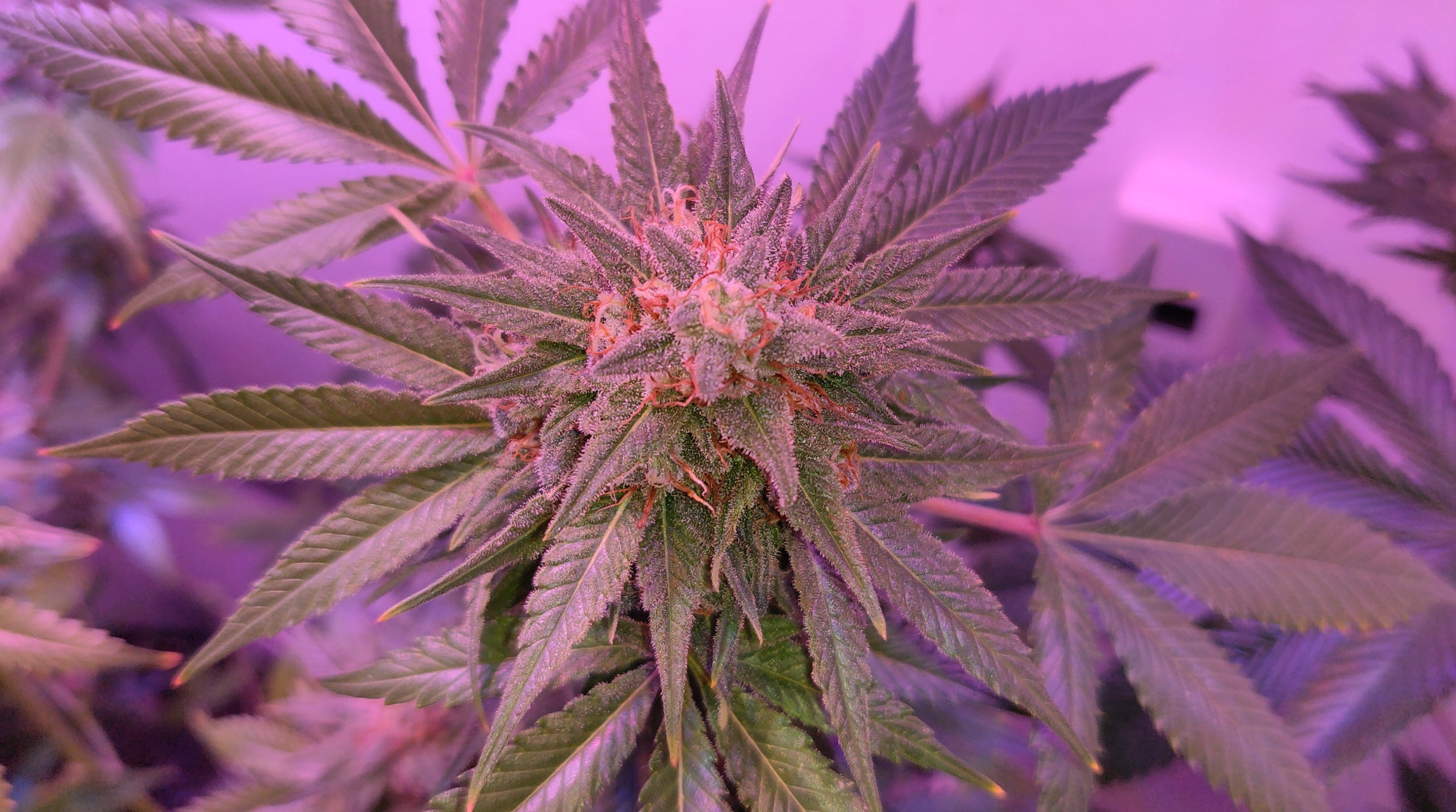 Virginia's attorney general is inviting state lawmakers to a "Cannabis Summit" next month as talk about advancing marijuana decriminalization and other reforms during the 2020 legislative session picks up.
Officials from other states that have legalized or decriminalized cannabis will speak at the event, as will academics who study the issue.
"This upcoming General Assembly Session policymakers will be considering legislation related to cannabis use in the Commonwealth," an invitation states. "This summit is designed to better inform those discussions and offer perspectives from states that have implemented similar changes at the state level."
"The summit will consist of 4 panels of experts from around the country to speak on the following topics related to cannabis policy: decriminalization of marijuana, social equity, regulating CBD & Hemp products, pathways towards legalization through legislative efforts and other topics that will better inform the upcoming legislative work," reads the invitation sent out by the attorney general's office, which was first reported by The Virginia Mercury.
Attorney General Mark Herring (D) said last month that the legislature will first move to pass a cannabis decriminalization bill—something that Gov. Ralph Northam (D) had campaigned on and talked about in his State of the State address.
Lawmakers will then "get to work on a larger study about how and when we could move toward legal and regulated adult use," Herring said.
It's time for Virginia to decriminalize, address past convictions, and move toward legal, regulated adult use.https://t.co/aqWxQCVPIg

— Mark Herring (@MarkHerringVA) November 20, 2019
"Criminalizing marijuana possession is not working. It is needlessly creating criminals, saddling people with convictions and costing taxpayers millions each year," the attorney general wrote in an op-ed for the Virginian-Pilot this week. "The social and human costs are tremendous, and the weight of the system falls disproportionately on African Americans and people of color. There are smarter, better ways we can handle cannabis and that begins with decriminalizing simple possession of small amounts, addressing past convictions and moving towards legal, regulated adult use."
The chances of getting cannabis reform policies through the General Assembly significantly increased after this month's election, which saw Democrats reclaim control of both chambers for the first time in decades.
Accordingly, a lawmaker prefiled a cannabis decriminalization bill this week that would make possession of up to one ounce of marijuana punishable by a maximum $50 civil penalty.
The announcement of the Cannabis Summit, which will take place in Richmond on December 11, is another signal that political support for reforming Virginia's marijuana laws is strong. And while Northam has not endorsed adult-use legalization, the inclusion of that issue in panel discussions indicates that decriminalization is just the beginning of the conversation. Advocates are also pushing the state to expand its limited medical cannabis program.
"The attorney general's public support for advancing evidence-based cannabis policy, coupled with the recent formation of the Virginia Cannabis Caucus, set the stage for a robust and unprecedented exploration of real-world experiences with decriminalization, legalization and regulation in other states," Jenn Michelle Pedini, executive director of Virginia NORML, told The Virginia Mercury.
NORML honored Herring with its "Vanguard Award" as part of its national conference in September.
Photo courtesy of Mike Latimer.