Head Of Federal Marijuana Farm's Study Says Illegal Cannabis Seizures Have 'Decreased Dramatically' Amid Legalization Movement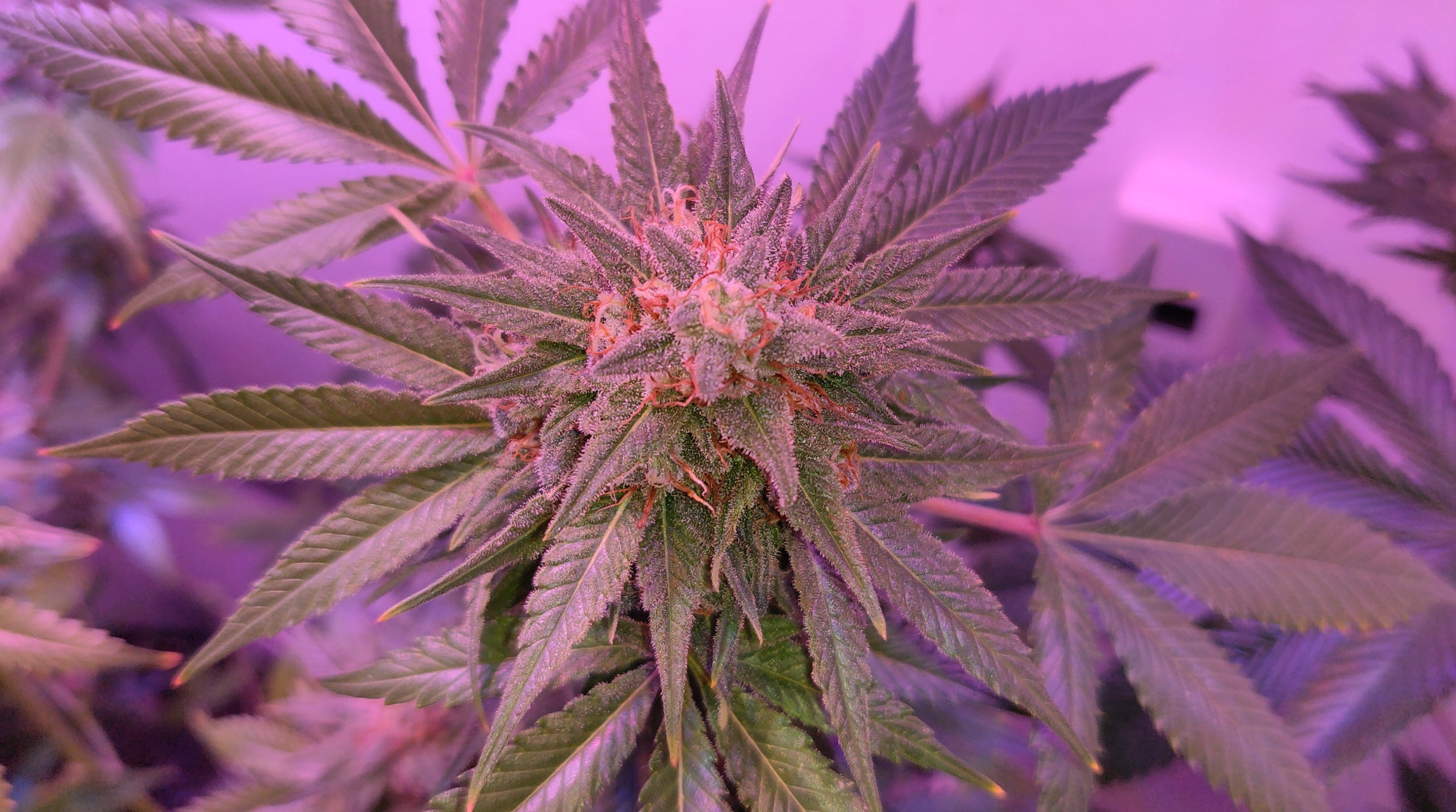 State-level marijuana legalization has left the Drug Enforcement Administration (DEA) with far fewer samples of seized illicit cannabis to analyze, a study led by a top marijuana investigator for the federal government says.
That finding backs up the claim often made by legalization advocates that as more legal markets come online, consumer demand for unregulated cannabis from illicit channels will decline.
"The number of samples received over the last 5 to 6 years has decreased dramatically owing to the legalization of marijuana for either medical or recreational purposes in many U.S. states," the study, authored by Mahmoud ElSohly, who runs the nation's only federally authorized cannabis cultivation facility at the University of Mississippi, found.
Seizures have "precipitously declined over time, starting in the year 2011 (>2342 exhibits) to 2019 (<100 exhibits)," the study, published in the journal Biological Psychiatry earlier this year, says. "This is possibly the result of the legalization of cannabis for medical or recreational use in many states that has curtailed DEA enforcement efforts."
The dwindling seizure numbers reported in the study are only the latest indication of the unregulated market's shrinkage as the cannabis legalization movement continues to have success in a growing number of states.
At the same time that DEA marijuana seizures are declining, marijuana arrests are also dropping across the country, and they dipped significantly in 2020, recent FBI data shows.
Federal marijuana trafficking cases also continued to decline in 2020 as more states have moved to legalize, an analysis from the U.S. Sentencing Commission (USSC) that was released in June found.
Federal prosecutions of drug-related crimes overall increased in 2019, but cases involving marijuana dropped by more than a quarter, according to a report released by Supreme Court Chief Justice John Roberts that year.
A study released by the Cato Institute in 2018 found that "state-level marijuana legalization has significantly undercut marijuana smuggling."
Even as the number of DEA illicit cannabis samples has gradually decreased amid the legalization movement, the more limited supply still shows that THC potency has increased over time, according to the recent study published in Biological Psychiatry.
The average THC potency in seized marijuana increased from 9.75 percent in 2009 to 14.88 percent in 2018 and then slightly decreased to 13.88 percent in 2019, the study found. The researchers also noted that there's been a more recent shift over the past two years with cannabis containing more balanced ratios of THC to CBD, a non-intoxicating cannabinoid.
Average CBD concentrations in seized marijuana decreased from 0.4 percent in 2009 to 0.14 percent in 2017. But then the concentration of the cannabinoid "climbed to approximately 0.6 percent in 2019."
Again, this data comes from illicit cannabis that was obtained by DEA, not marijuana that's legally available in state markets. Researchers are currently unable to study the cannabis that consumers actually purchase in licensed dispensaries, but that could change under legislation that's advancing in Congress.
"These results are in agreement with other potency monitoring programs in several European countries," the study authors wrote. "There appears to be a recent trend of the inclusion of higher CBD levels containing chemovars in illicit cannabis."
ElSohly's cannabis cultivation facility at the University of Mississippi is currently the only place authorized by the federal government to grow marijuana for research purposes. And advocates, scientists and lawmakers have complained that research relying on the government's cannabis is compromised because it generally contains significantly lower levels of cannabinoids compared to products available in state-legal dispensaries.
DEA is in the process of approving additional manufacturers, however, with the hope to expanding the supply of cannabis for scientists and producing studies that more accurately account for what consumers are getting from state-licensed retailers.
The agency also recently proposed a massive increase in the production of marijuana and psilocybin for research purposes, with the intent of aiding in the development of new federally approved therapeutic medications.
ElSohly, for his part, said in 2019 that he's confused as to why consumers would want marijuana containing 15 percent or more THC when, according to him, even eight percent is too high.
Skeptics and opponents of cannabis reform have placed a large emphasis on THC potency and its rise over recent years. At one point in 2019, a key Republican Senate committee chairman suggested that he would be unwilling to advance a bill to protect banks that service state-legal marijuana businesses unless businesses were required to cap THC at two percent.
Top Federal Drug Official Gives Maryland Lawmakers Marijuana Legalization Advice At Workgroup Hearing
Photo courtesy of Mike Latimer.