Federal Marijuana Trafficking Cases Drop Again In 2020 As More States Legalize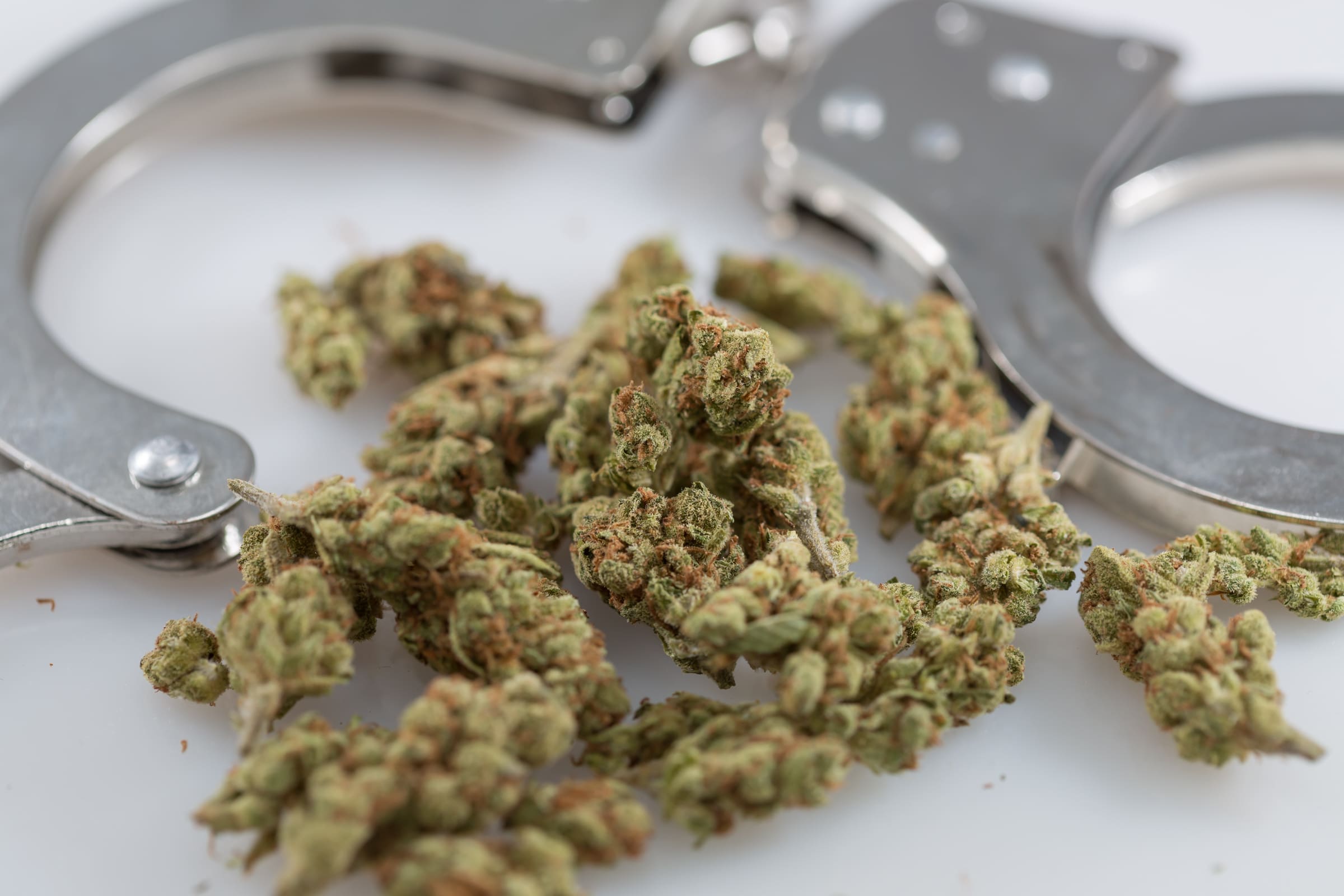 Federal marijuana trafficking cases continued to decline in 2020 as more states have moved to legalize, a new analysis from the U.S. Sentencing Commission (USSC) shows.
In an updated fact sheet, USSC—which is an independent agency in the judicial branch of the federal government—analyzed the number of drug trafficking convictions and found that there were 1,118 cannabis cases in fiscal year 2020. That's down 67 percent since 2016—shortly after the first recreational marijuana markets started to mature.
Advocates argue that the year-over-year decline corresponds with the growing number of states that have implemented legalization, and it also reflects a federal deprioritization of pursuing cannabis cases despite ongoing prohibition as the war on marijuana continues to lose voter support.
Marijuana offenses accounted for 6.9% of the federal caseload in FY20. Marijuana trafficking offenders have decreased by 67% since FY16. https://t.co/C9WEoTobVj pic.twitter.com/HmXtJU2hOh

— SentencingCommission (@TheUSSCgov) June 15, 2021
Overall, 16,501 convictions involved drugs in FY2020, USSC said. Marijuana cases accounted for 6.9 percent of those.
A majority of cannabis trafficking sentences (80 percent) were for five years or less, 16 percent were for 5-10 years and 4 percent were for more than 10 years.
This is the latest report to highlight data showing that the success of the state-level marijuana movement coincides with a reduction in federal cannabis cases. Advocates say that as more legalization laws come online, much of the market for illegal cannabis—to be trafficked in from Mexico, for example—is drying up. That results in fewer seizures and fewer resulting cases for federal prosecutors to pursue.
Federal prosecutions of drug-related crimes overall increased in 2019, but cases involving marijuana dropped by more than a quarter, according to an end-of-year report released by Supreme Court Chief Justice John Roberts in December.
A study released by the Cato Institute in 2018 found that "state-level marijuana legalization has significantly undercut marijuana smuggling."
Data from the FBI that was released late last year showed that, for the first time in four years, cannabis arrests declined nationally.
While there might not be a single factor contributing to these trends, it seems likely to continue in 2021—both because more states are working to end prohibition and because the federal Justice Department is being led by an attorney general who has repeatedly said that low-level marijuana enforcement is a waste of resources.
At the same time, congressional lawmakers are also taking steps to legalize at the federal level.
A bill that cleared the House last year to deschedule cannabis has been refiled by Judiciary Committee Chairman Jerrold Nadler (D-NY). And Senate leadership says they will be introducing legalization legislation and putting it to the floor "soon."
Louisiana Governor Signs Marijuana Decriminalization Bill Into Law