DEA Proposes Dramatic Increase In Marijuana And Psychedelic Production In 2022, Calling For 6,300 Percent More MDMA Alone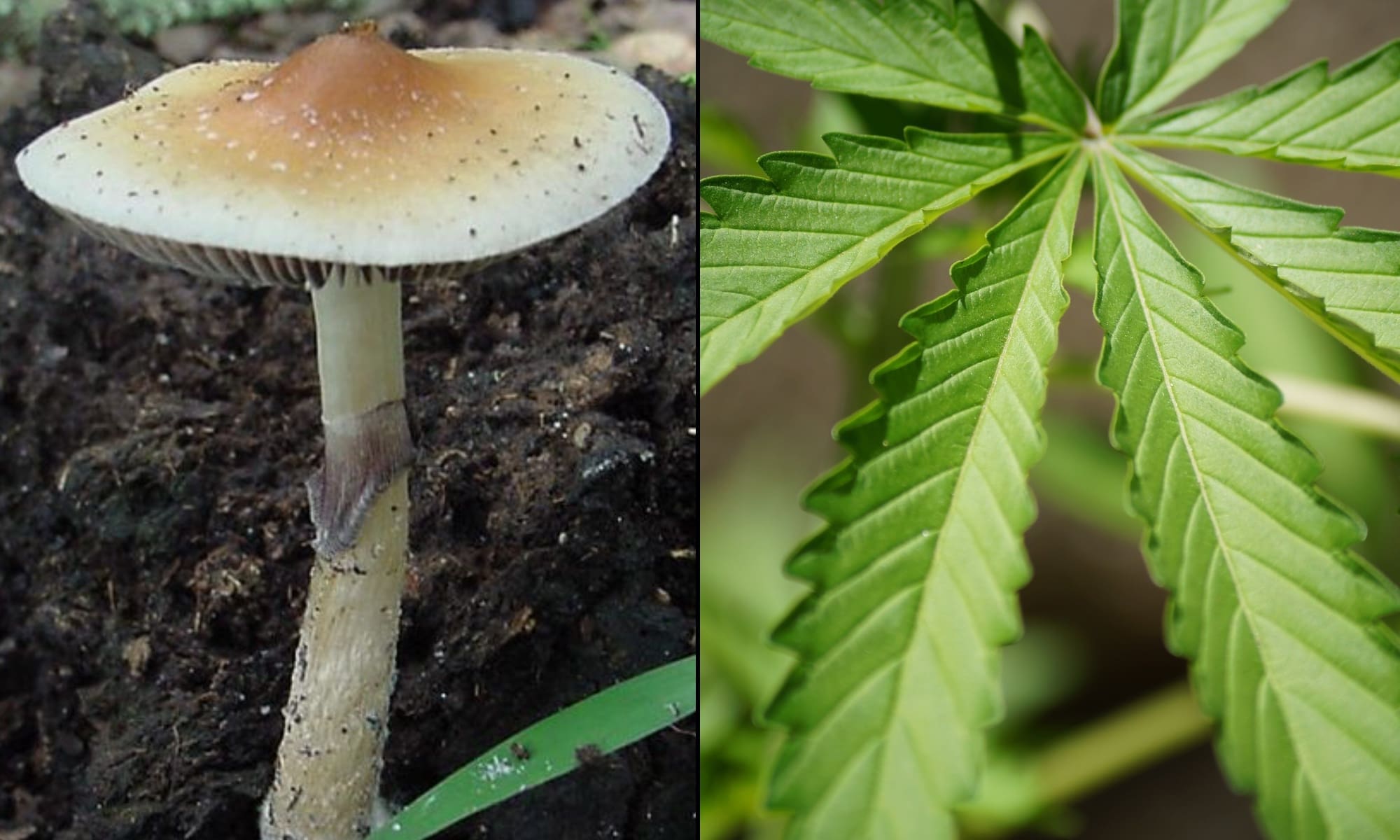 The Drug Enforcement Administration (DEA) is proposing a dramatic increase in the legal production of marijuana and psychedelics like psilocybin, LSD, MDMA and DMT to be used in research next year.
In a notice scheduled to be published in the Federal Register on Monday, the agency said there's been a "significant increase in the use of schedule I hallucinogenic controlled substances for research and clinical trial purposes," and it wants authorized manufacturers to meet that growing demand.
DEA had already massively upped its proposed 2021 quota for cannabis and psilocybin last month, but now it's calling for significantly larger quantities of research-grade marijuana and a broader array of psychedelics to be manufactured in 2022.
It wants to double the amount of marijuana extracts, psilocybin and psilocyn, quadruple mescaline and quintuple DMT. What especially stands out in the notice is MDMA. The agency is proposing an enormous 6,300 percent boost in the production of that drug—from just 50 grams in 2021 to 3,200 grams in the coming year—as research into its therapeutic potential continues to expand.
LSD would see a 1,150 percent increase, up to 500 grams of the potent psychedelic.
Marijuana itself would get a 60 percent boost under DEA's proposal, up to 3.2 million grams in 2022 from the 2 million grams last year.
Here's a visualization of the proposed quota increase from 2021 to 2022 for marijuana and cannabis extracts:
For all other THC, psilocybin, psilocyn and MDMA:
And for other psychedelic substances like LSD, mescaline and DMT:
DEA said in the Federal Register notice that it has been receiving and approving additional applications to "grow, synthesize, extract, and manufacture dosage forms containing specific schedule I hallucinogenic substances for clinical trial purposes" to achieve these ambitious quotas.
"DEA supports regulated research with schedule I controlled substances, as evidenced by increases proposed for 2022 as compared with aggregate production quotas for these substances in 2021," the agency said, adding that it working "diligently" to process and approve marijuana manufacturers applications in particular, as there's currently only one farm at the University of Mississippi that's permitted to cultivate the plant for research.
"Based on the increase in research and clinical trial applications, DEA has proposed increases in 3,4- Methylenedioxyamphetamine (MDA), 3,4-Methylenedioxymethamphetamine (MDMA), 5-Methoxy-N,N-dimethyltryptamine, Dimethyltryptamine, Lysergic acid diethylamide (LSD), Marihuana, Marihuana Extract, Mescaline, Psilocybin, Psilocyn, and All Other Tetrahydrocannabinols to support manufacturing activities related to the increased level of research and clinical trials with these schedule I controlled substances."
Here are the exact numbers for the proposed 2021 and 2022 quotas:
| | | |
| --- | --- | --- |
| Substance | 2021 | |
| Marijuana | 2,000,000 | 3,200,000 |
| Marijuana extract | 500,000 | 1,000,000 |
| All other tetrahydrocannabinol | 1,000 | 2,000 |
| Psilocybin | 1,500 | 3,000 |
| Psilocyn | 1,000 | 2,000 |
| MDMA | 50 | 3,200 |
| LSD | 40 | 500 |
| Mescaline | 25 | 100 |
| DMT | 50 | 250 |
| 5-MeO-DMT | 35 | 550 |
| MDA | 55 | 200 |
A 30-day public comment period will be open after the notice is formally published on Monday.
It's difficult to overstate just how significant the proposed 2022 increases are, but it's certainly true that scientific and public interest in marijuana and psychedelics has rapidly increased, with early clinical trials signaling that such substances show significant therapeutic potential.
National Institute on Drug Abuse (NIDA) Director Nora Volkow told Marijuana Moment in a recent interview that she was encouraged by DEA's previous proposed increase in drug production quota. She also said that studies demonstrating the therapeutic benefits of psychedelics could be leading more people to experiment with substances like psilocybin.
Advocates and experts remain frustrated that these plants and fungi remain in the strictest federal drug category in the first place, especially considering the existing research that shows their medical value for certain conditions.
A federal appeals court in August dismissed a petition to require the DEA to reevaluate cannabis's scheduling under the Controlled Substances Act. However, one judge did say in a concurring opinion that the agency may soon be forced to consider a policy change anyway based on a misinterpretation of the therapeutic value of marijuana.
Separately, the Washington State attorney general's office and lawyers representing cancer patients recently urged a federal appeals panel to push for a DEA policy change to allow people in end-of-life care to access psilocybin under state and federal right-to-try laws.
Singer Melissa Etheridge And Activist Van Jones Promote Psychedelics Reform As Movement Grows
Image element courtesy of Kristie Gianopulos.