Federal Marijuana Prosecutions Keep Declining In Era Of Legalization, Chief Justice Reports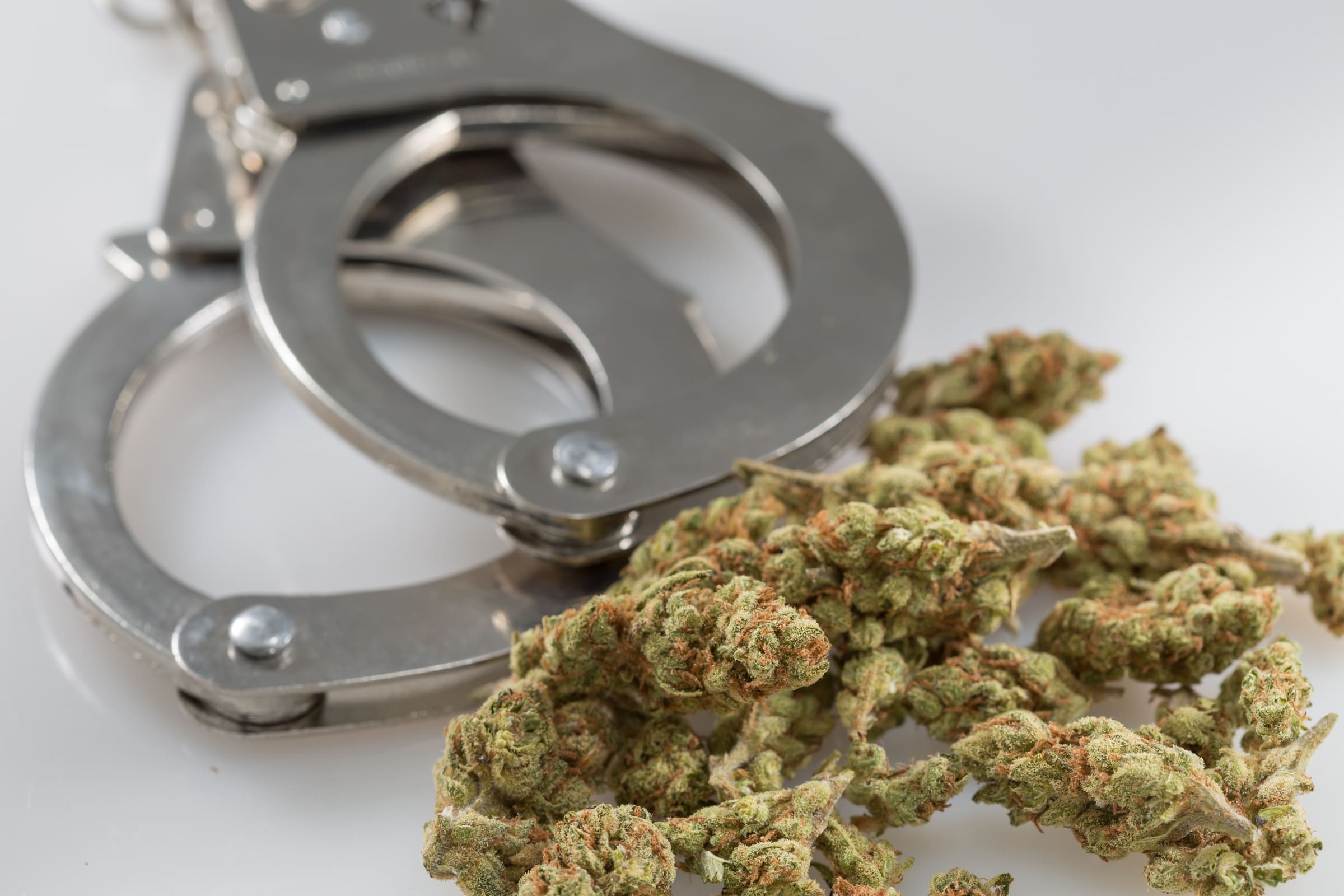 While federal prosecutions of drug-related crimes increased in 2019, cases involving marijuana dropped by more than a quarter, according to an end-of-year report released by Supreme Court Chief Justice John Roberts on Tuesday.
The annual report, which looks at data on federal court actions during the 2019 fiscal year ending September 30, reflects an ongoing trend. Last year's summary similarly showed a slight uptick in prosecutions of drug crimes, with declining cannabis cases.
"Drug crime defendants, who accounted for 28 percent of total filings, grew five percent, although defendants accused of crimes associated with marijuana decreased 28 percent" in district courts, Roberts reported.
The overall number of criminal case proceedings increased by six percent, to 92,678.
While the report doesn't speculate about possible reasons for the cannabis-related decline, advocates see it as a reflection of the impact of state-level legalization efforts. They argue that if more adults are engaging in state-legal activity and obtaining cannabis from licensed dispensaries—which have become lower enforcement priorities for federal prosecutors—it makes sense that there'd be fewer marijuana cases going through federal courts as the market for illegally smuggled marijuana wanes.
Marijuana sales launched in California in January 2018, Nevada opened its first retail shops in July 2017, Massachusetts's legal market went online in November 2018 and Maine has allowed home cultivation since January 2017, for example.
"The continued decrease in federal criminal charges is correlated both to the increasing number of states that have legalized marijuana possession, manufacturing and distribution, and the evolutionary nature of federal agents recognizing the increasing political liability associated with enforcing prohibition," Justin Strekal, political director of NORML, told Marijuana Moment. "Given this trajectory, it is time that Congress act to deschedule cannabis and end the failed war on marijuana. Now is the time to direct law enforcement to prosecute individuals who actually harm our society, not otherwise law-abiding pot smokers."
In last year's Supreme Court summary for the 2018 fiscal year, drug-related prosecutions had increased by two percent, yet "crimes associated with marijuana decreased 19 percent."
If changes in state law are in fact impacting federal prosecutions, courts can expect similar declines going forward, as recreational sales started in Michigan on December 1, and Illinois is set to launch its legal marijuana market on Wednesday. There are several additional states that seem positioned to fundamentally change their cannabis laws in the coming year.
Between legalization efforts and general prosecutorial discretion, there are any number of factors that could be contributing to the decline in federal marijuana prosecutions. But research has appeared to bolster the argument that state reform is driving the shift.
For instance, a study released by the Cato Institute last year found that "[s]tate-level marijuana legalization has significantly undercut marijuana smuggling."
Other signs of changing times include a closed-door cannabis summit that involved multiple U.S. prosecutors who discussed the marijuana legal landscape in September. Also, a former prosecutor is behind a campaign to legalize cannabis in South Dakota.
Read Chief Justice Roberts's end-of-year report below: 
2019 Year End Report Embargo by Marijuana Moment on Scribd
The World's Biggest Online Drug Survey Wants To Help You Get High More Safely