DEA Proposes Massive Increase In Marijuana And Psilocybin Production For Research To Develop FDA-Approved Medicines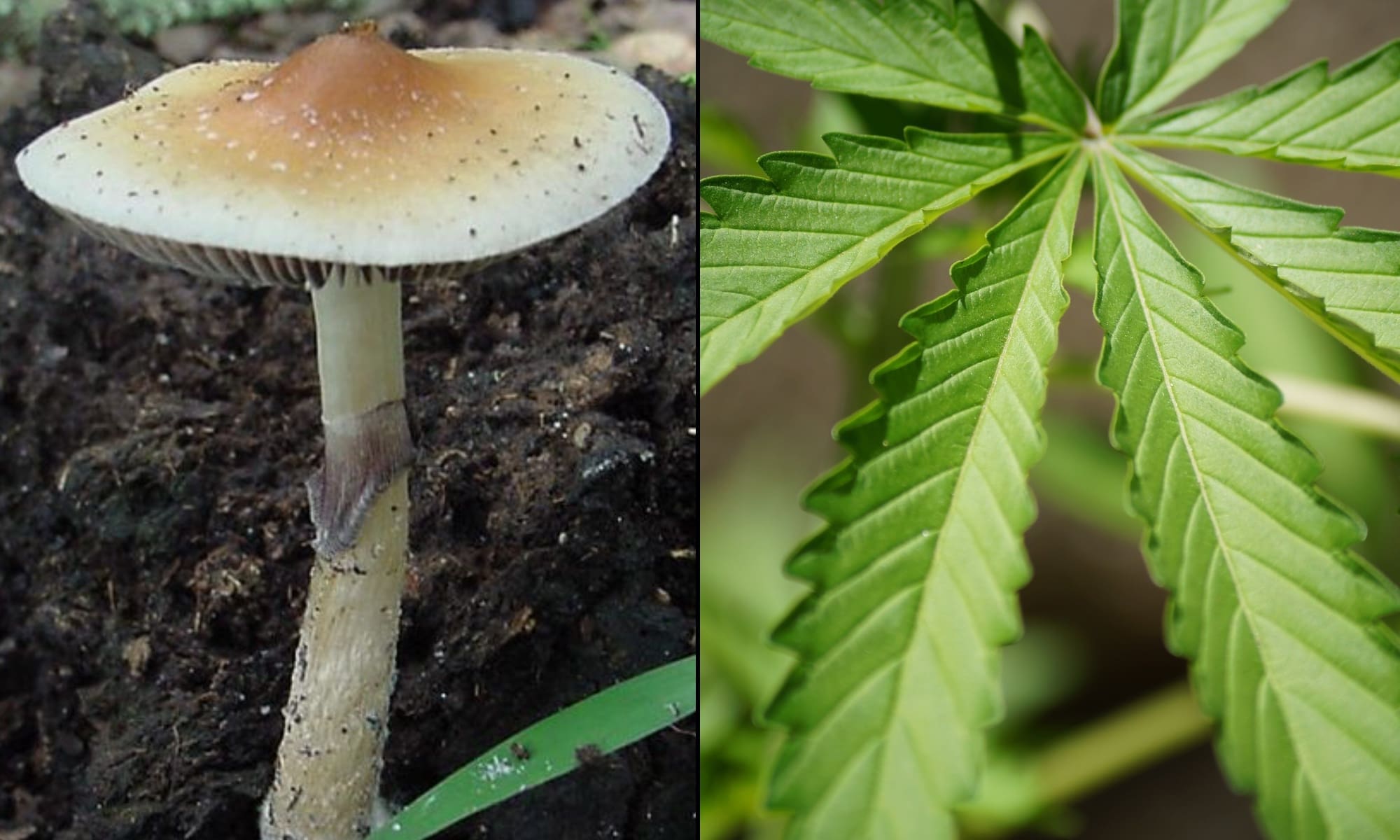 The Drug Enforcement Administration (DEA) is proposing a massive increase in the production of marijuana and psilocybin for research purposes, with the intent of aiding in the development of new federally approved therapeutic medications.
In a notice set to be published in the Federal Register on Thursday, DEA said it is proposing "significant increases" in the manufacturing of "the schedule I substances psilocybin, psilocin, marihuana, and marihuana extract, which are directly related to increased interest by DEA registrants in the use of hallucinogenic controlled substances for research and clinical trial purposes."
"DEA firmly believes in supporting regulated research of schedule I controlled substances," it said. "Therefore, the [Aggregate Production Quota] increases reflect the need to fulfill research and development requirements in the production of new drug products, and the study of marijuana effects in particular, as necessary steps toward potential Food and Drug Administration (FDA) approval of new drug products."
While the agency has routinely adjusted its production quotas for Schedule I drugs like cannabis in the past, this language is unique, reflecting a more progressive attitude toward the therapeutic potential of psychedelics and marijuana as more jurisdictions continue to reform laws governing the substances.
DEA now wants to produce 2 million grams of marijuana, or about 4,400 pounds, in 2021. That's a 500,000-gram increase for its initial quota for the plant for this year. And it's proposing to manufacture 500,000 grams of cannabis extract, which is more than double its original quota.
When it comes to psilocybin and psilocin—the key psychoactive components of so-called magic mushrooms—DEA massively increased its production goals.
At first, the quota was set at 50 grams for psilocybin. Now it's been revised to 1,500 grams—a 2,900 percent increase. DEA also wants to manufacture 1,000 grams of psilocin, instead of just 50 grams as initially proposed.
Interested parties will have 30 days to submit comment on the new proposed production quotas for these and other substances after the notice is formally published on Thursday.
This is welcome news for researchers and advocates. It shows a willingness from the leading federal drug enforcement agency to recognize an emerging scientific field and promote studies into the substances regardless of their Schedule I status.
And meeting the production goal for marijuana in particular could be simplified now that DEA has decided to end the current monopoly on federally authorized cannabis manufacturing that the University of Mississippi has had for half a century by approving additional growers for research.
But while the production developments are promising, advocates are still frustrated that these plants and fungi remain in the strictest drug category in the first place, especially considering the existing research that shows their medical value for certain conditions.
A federal appeals court on Monday dismissed a petition to require the DEA to reevaluate cannabis's scheduling under the Controlled Substances Act. However, one judge did say in a concurring opinion that the agency may soon be forced to consider a policy change anyway based on a misinterpretation of the therapeutic value of marijuana.
Court Dismisses DEA Marijuana Rescheduling Case, But Judge Says Cannabis Reclassification May Be Coming Anyway
Image element courtesy of Kristie Gianopulos.