Hawaii Lawmakers Introduce Plan To Study Psychedelic Mushrooms With Goal Of Legalizing Access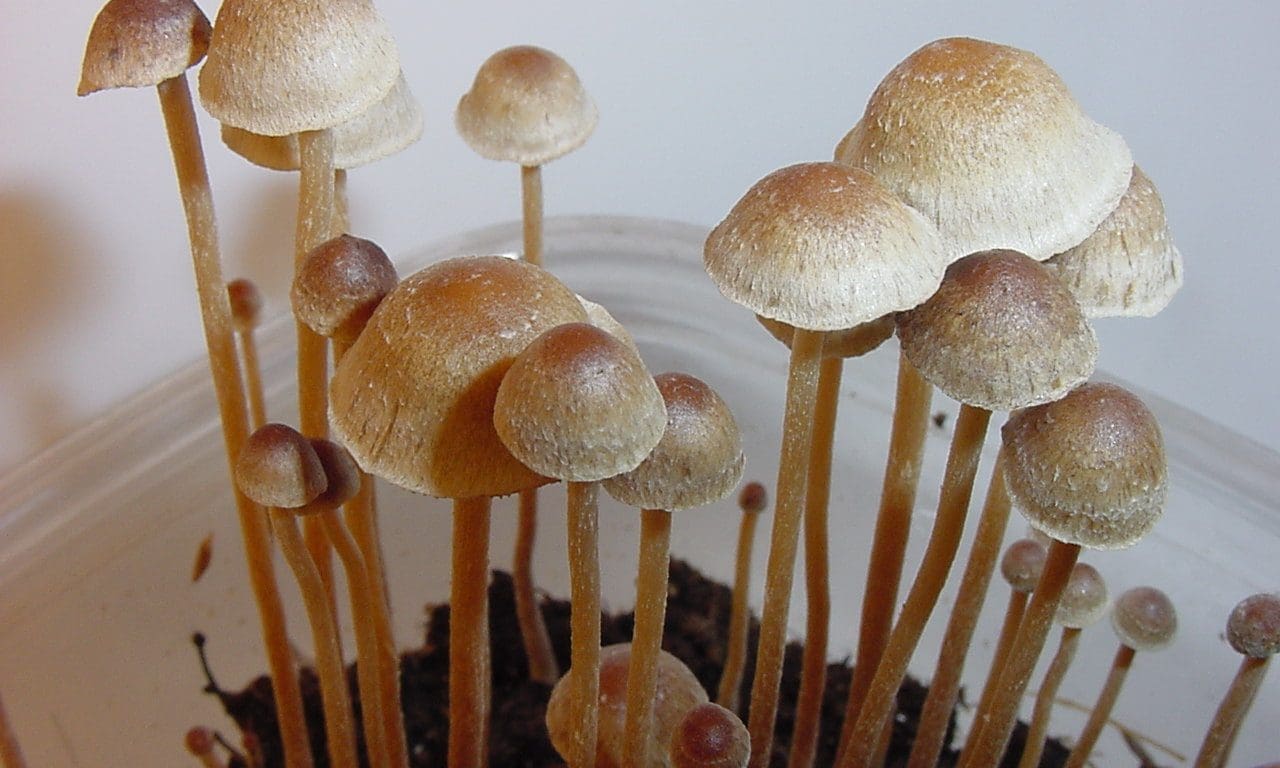 A pair of Hawaii lawmakers is pushing to explore the therapeutic potential of psychedelic mushrooms, introducing legislation that could one day make psilocybin-based products available to medical patients in the state.
The package of resolutions, introduced last week by Sen. Les Ihara Jr. and Rep. Chris Lee, both Democrats, asks the state Department of Health to convene a "medicinal psilocybin working group" that would examine available evidence around the use of psychedelic mushrooms and eventually "develop a long-term strategic plan to ensure the availability of medicinal psilocybin or psilocybin-based products that are safe, accessible, and affordable for eligible adult patients."
The proposal comes as a number of other jurisdictions around the U.S. explore relaxing laws around psychedelics, such as by expanding opportunities for therapeutic use or decriminalizing simple possession. In Hawaii, possession of psilocybin mushrooms is currently illegal under both state and federal law.
The new Hawaii legislation frames reform in purely medical terms, arguing that the state "has a shortage of mental health professionals, and should actively consider novel, innovative, and safe solutions to treat its citizens."
"Studies conducted by nationally and internationally recognized medical institutions indicate that psilocybin has shown efficacy, tolerability, and safety in the treatment of a variety of mental health conditions," the measures say, "including addiction, depression, anxiety disorders, and end-of-life psychological distress."
Literature suggesting that psilocybin may effectively treat a wide range of mental health and addiction disorders has been piling up in recent years, although most preliminary studies have led to calls for further research into how it and other psychedelics are used.
A research center at Johns Hopkins Medicine launched last year to study the therapeutic potential of psilocybin and other psychedelic substances on various conditions, including post-traumatic stress disorder, Alzheimer's disease, opioid use disorder, treatment-resistant depression, eating disorders and others.
The Hawaii legislation notes that the Food and Drug Administration "has determined that preliminary clinical evidence indicates that psilocybin may demonstrate substantial improvement over available therapies for major depressive disorder and severe treatment-resistant depression."
The federal agency in recent years has granted "breakthrough therapy" designations to two specific psilocybin-based clinical treatments, one that uses the substance to treat major depressive disorder and another that uses it as a therapy for severe treatment-resistant depression.
The federal Controlled Substances Act classifies psilocybin and another compound found in psychedelic mushrooms, psilocin, as Schedule I controlled substances. Recent studies challenge that status, which is supposed to be reserved for drugs that have no accepted medical use and may not be safely used even under clinical supervision.
Under the Hawaii plan, the state would assemble a working group consisting of a mixture of state officials, medical professionals, drug policy advocates and other experts. That group would examine available research and submit a preliminary findings report to the legislature before the start of the 2021 legislative session.
A year later, before the start of the 2022 legislative session, the group would file a final report with "findings and recommendations, including any proposed legislation" to lawmakers, which could set up a push to legalize psilocybin-based products.
The resolutions to study psilocybin—SR 196, SCR 241, HR 176 and HCR 195—were introduced in their respective chambers last week.
Meanwhile, other jurisdictions around the country are weighing psychedelic reform efforts of their own. In Vermont, lawmakers in January filed a bill that would decriminalize three psychedelic substances, including psilocybin.
In Oregon, activists are working to put therapeutic psilocybin legalization on the ballot. Meanwhile, reform advocates in the state say they've collected enough signatures to put a separate measure before voters that would decriminalize small-scale possession of all drugs and greatly expand access to treatment.
Activists in Oakland, which last year became the first city to decriminalize a wide range of psychedelics, are now exploring the possibility of allowing for the lawful sale of the entheogenic substances in a limited, community-driven system. Statewide in California, reform advocates are collecting signatures for an initiative to legalize psilocybin.
And in Washington, D.C., activists who are working to qualify a local ballot measure to decriminalize psychedelics recently asked district officials for permission to continue its signature-gathering over the internet due to coronavirus concerns.
Hawaii lawmakers are also currently considering a bill that would remove the possibility of felony charges for low-level drug offenses—a proposal that cleared the Senate last week. Critics complain that people caught with drugs for personal use could still face incarceration under the proposal.
Medical marijuana became legal in Hawaii in 2000, but legal dispensaries didn't open until 2017. As for non-medical use, a measure that decriminalized small-scale cannabis possession in the state took effect in January.
New Vermont Bill Would Decriminalize Psychedelics And Kratom
Photo courtesy of Wikimedia/Workman