Oregon Psychedelic Mushroom Campaign Collects More Than 100,000 Signatures For Ballot Measure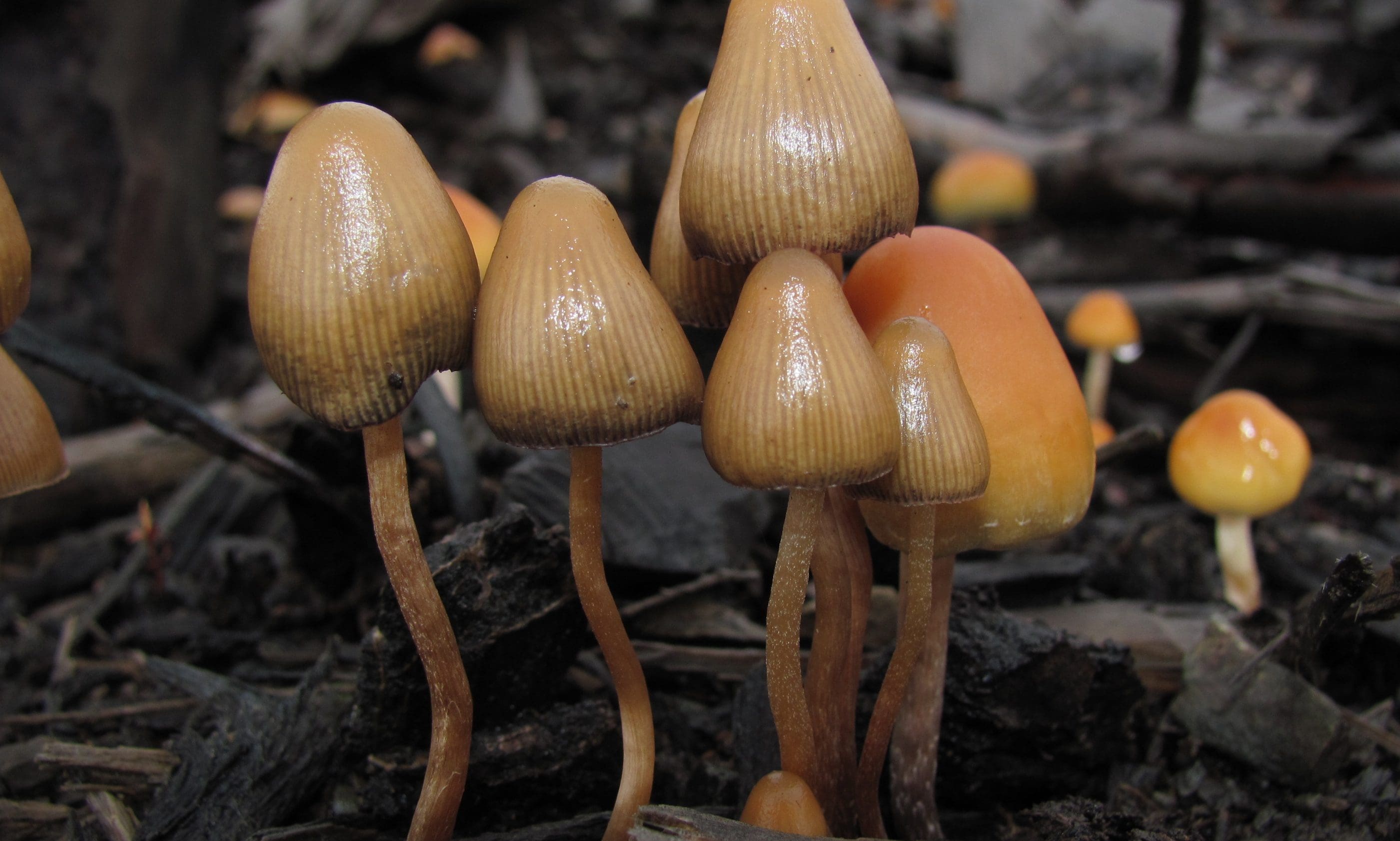 Activists have collected more than 100,000 signatures for a measure to legalize psilocybin for therapeutic purposes in Oregon, the campaign announced on Wednesday.
The Oregon Psilocybin Society, which began signature gathering last year, is within striking distance of the required 112,020 valid signatures from registered voters needed to qualify for the November ballot.
"We're excited about the public support we've gotten so far and we're looking forward to giving Oregon voters the opportunity to create the first statewide psilocybin therapy program in the country," campaign manager Sam Chapman told Marijuana Moment.
Under the Oregon Psilocybin Services Act, adults would be able to visit licensed facilities to have the psychedelic administered under the supervision of medical professionals. There are a number of mental health conditions that studies indicate psilocybin could effectively treat, though this measure would not require individuals to be diagnosed with any specific condition in order to qualify.
Retail sales would not be allowed, and psilocybin couldn't be marketed like cannabis is in the state.
A separate Oregon campaign is working to place a measure decriminalizing drug possession and expanding access to treatment on the state's November ballot. Advocates said last week that they've collected more than the required signatures to qualify, though as is the case with the psychedelics measure, the signatures must still be verified.
On the national stage, the Oregon psilocybin proposal is not alone in pushing for psychedelics reform this year.
Last year, Denver became the first city to decriminalize psilocybin, igniting a nationwide movement. Oakland's City Council went on to make a wide range of entheogenic substances the lowest law enforcement priority. The City Council of Santa Cruz is the latest to approve that policy change.
Activists in more than 100 cities across the U.S.—including Washington, D.C.—are pursuing psychedelics reform. (Though in D.C., the campaign is worried the coronavirus outbreak could impact signature gathering and recently requested an online gathering option.)
In Oakland, advocates are now considering pathways to allow for the lawful sale of psychedelics. However, they've emphasized that it would be a community-led system that would not reflect the commercialized program that's in place for marijuana.
California activists are also pushing to place a measure to legalize psilocybin on the state's ballot.
Oakland Activists Meet To Chart Path For Legal Sales Of Psychedelics
Photo courtesy of Wikimedia/Mushroom Observer.
Biden Should Back Marijuana Legalization If He Wants Young Voters' Support, Advocacy Groups Say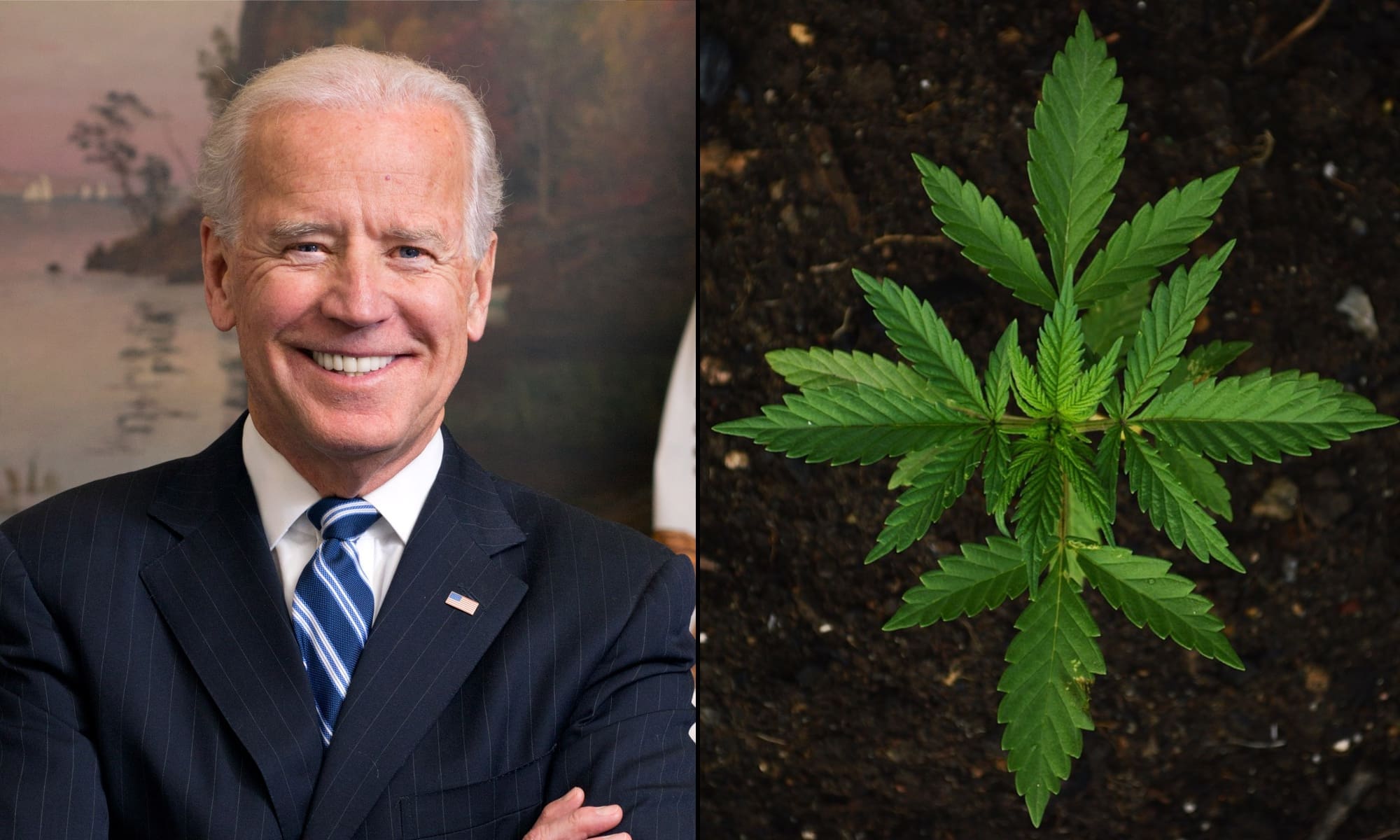 A coalition of youth political activist groups sent a letter to former Vice President Joe Biden on Wednesday, imploring him to adopt a "bold" policy platform including issues such as marijuana legalization if he wants to make up for his deficit in support from young voters ahead of Election Day.
The organizations stressed that the 2020 Democratic presidential candidate's pledge for a "return to normalcy" is not enticing to younger generations who "need a vision for the future, not a return to the past."
Part of that vision, the groups said, involves "comprehensive reform of our criminal legal system."
"End the War on Drugs and support the equitable legalization of marijuana" the letter states, referencing legislation to federally deschedule cannabis and invest in social equity that was embraced by many of Biden's rivals for his party's nomination.
Full letter here: https://t.co/MFkCUq23Qw

— NextGen America (@NextGenAmerica) April 8, 2020
The groups—which include Justice Democrats, Sunrise Movement and IfNotNow Movement—also want Biden, who became the presumptive Democratic nominee after Sen. Bernie Sanders (I-VT) dropped out on Wednesday, to address mass incarceration more broadly.
The letter calls on him to back policies to encourage states to reduce their prison population by 50 percent "while supporting massive investment in housing, drug treatment, diversion, education and health programs."
The Alliance for Youth Action, March for Our Lives Action Fund, NextGen America, Student Action and United We Dream Action also signed the letter.
On legalization, the former vice president is demonstrably out of step with voters in his party, particularly young people. He's maintained opposition to comprehensive reform, only going so far as to support medical cannabis legalization, decriminalizing  possession, modest federal rescheduling, expunging prior convictions and letting states set their own laws.
In contrast, Sanders has long backed full legalization with an emphasis on benefiting communities harmed by the war on drugs, and late into his campaign he pledged to use executive action to legalize cannabis nationwide on his first day in office.
A majority of Americans—66 percent—are in favor of legalization, according to a Gallup poll released last year. An analysis of demographic data shows that Biden's continued support for marijuana prohibition is even more problematic. Among those 18-29, 88 percent want cannabis legalized. And for those 30-49, 71 percent are in favor of the policy change.
Electoral polling data shows that while Biden has assembled much of the "Obama coalition" that helped his former boss ascend to the presidency in 2008, his support from young voters is sorely lacking. Many Democrats believe that he will need to take big steps to shore up youth support in order to emerge victorious over President Trump in November.
Many of the Sanders supporters that Biden needs to attract have moved beyond calling for simple legalization and want to see restorative justice prioritized to not only end the drug war but ensure that people most hurt by punitive anti-drug policies, including those Biden helped enact as a senator, are recognized and helped.
Additionally, the letter argues that public college should be tuition-free and available for "all students, regardless of income, citizenship status, or criminal record." On a related note, former presidential rival Sen. Cory Booker (D-NJ) has emphasized the need to ensure that prior drug convictions do not disqualify students from federal financial aid, and he filed a bill to that end. Last year, a House committee approved similar legislation.
"New leadership in November is an imperative for everything our movements are fighting for. But in order to win up and down the ballot in November, the Democratic Party needs the energy and enthusiasm of our generation," the letter states. "We need you to champion the bold ideas that have galvanized our generation and given us hope in the political process."
But it's not enough to simply adopt the planks the groups laid out—which also include Medicare for All, immigration reform and a wealth tax, among other policies. They also say Biden must demonstrate that he's willing to prioritize the issues and show "real passion for addressing them."
"Calling for solutions that match the scale, scope, and urgency of the problems we are facing is not radical. If nothing else, this moment of crisis should show that it is the pragmatic thing to do," the groups said. "We want results and we're leading some of the movements that will help deliver them."
Part of prioritizing drug policy reform should also involve appointing individuals from a younger generations to positions where they can help enact the changes. The groups recommended Philadelphia District Attorney Larry Krasner, Florida State Attorney Aramis Ayala and Equal Justice Initiative leader Bryan Stevenson to be part of a working group on criminal justice.
"Young people are highly aware of what's at stake in this election, and we're organizing through thick and thin to make Donald Trump a one-term president," NextGen America Executive Director Ben Wessel said in a press release. "But defeating Trump means understanding that our problems are bigger than Trump alone."
Read the youth advocacy groups' letter to Biden: 
Youthvote Letter to Joe Biden by Marijuana Moment on Scribd
Cory Booker Says Medical Marijuana Access Should Be Prioritized Amid Coronavirus
Photo courtesy of Flickr/Marc Nozell.
Michigan Marijuana Market 'Maturing Rapidly' But Faces Barriers To Growth, State Report Finds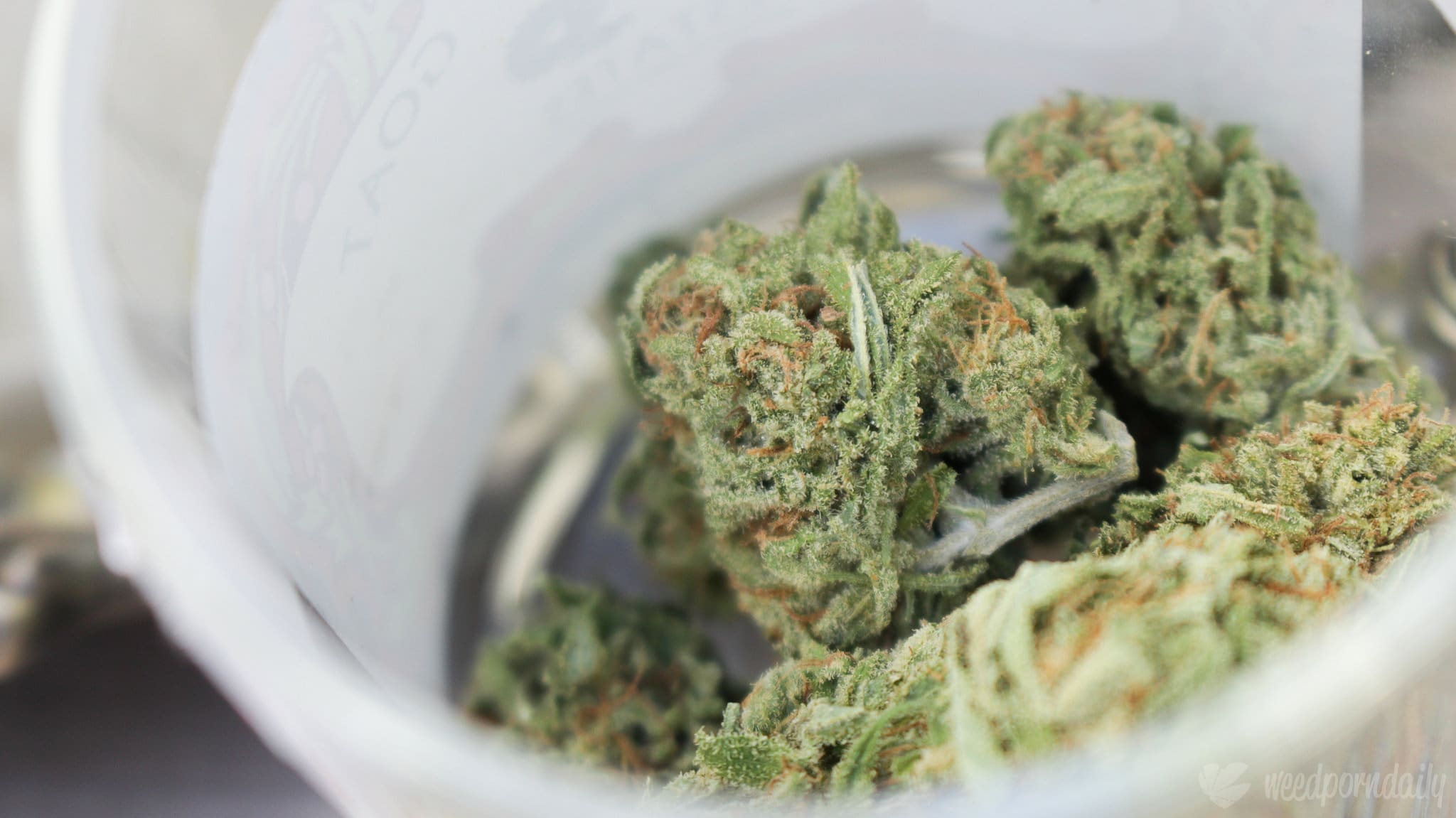 Michigan's marijuana market is "maturing rapidly" and stands to become a major component of the state's economy, according to a new report commissioned by the state cannabis regulators.
However, there are two main barriers to growth that researchers identified: 1) too many local jurisdictions have opted out of allowing marijuana businesses to operate, and 2) the process of getting cannabis products tested is excessively long.
The analysis, which conducted by Michigan State University on behalf of the state Marijuana Regulatory Agency, looked at the potential economic benefits of the state's adult-use cannabis program. Researchers found that as the market evolves over the next few years, marijuana sales will reach around $3 billion per year and the industry will create about 13,500 jobs. Tax revenue from legal sales is estimated to hit about $495.7 million on an annual basis.
The researchers also took into account all of the ancillary businesses that will be impacted as the cannabis market grows and found that the "total economic impact is estimated to be $7.85 billion with a total impact on employment of 23,700."
"It is very important to note that these figures are based on the assumption that the industry will grow over the next several years," the report states. "If barriers to expansion persist, these estimates will overstate the expected economic impact and the tax revenue resulting from the legalization of recreational marijuana."
A major challenge for the state is the fact that cities can elect not to allow marijuana businesses to operate within their jurisdictions, and many have done so. About 1,400 cities have opted out so far and others have been slow to implement retail sales.
"Over time it is assumed that more local governments will allow marijuana sales as marijuana consumption becomes more acceptable, and local communities obtain a more complete picture of the marijuana industry," the researchers said.
Another problem concerns testing. The report said that there's an insufficient number of facilities that can test cannabis products, which is required in order to put them on the market. Some stakeholders have reported that it takes up to a month to complete the necessary analysis.
"The slow rate of local approval and the backlog of testing has created a bottleneck in the supply chain and are factors that partially explain why marijuana prices in Michigan remain quite high," they said.
The report, which was compiled based on data extrapolated from Colorado's marijuana market, does indicate that Michigan is on better footing than some other recreational cannabis states. The supply chain is "maturing rapidly," and that seems to primarily be the result of early vertical integration in the industry, the researchers concluded. Large marijuana companies that own the cultivation and distribution are able to "sell directly to retailers" in many cases.
The researchers also noted that cannabis tourism could represent a boon to the state's economy.
"Recreational marijuana tourism can be a significant draw, especially along borders with states without recreational marijuana."
"Tourism is a major industry in Michigan, and some believe that Michigan could become a destination for marijuana tourism," the report states, adding that Illinois is the only other state in the region with legal adult-use sales.
That said, Illinois is surrounded by more states, and it's market has proved significantly popular, bringing in about $36 million in sales in March—with nearly $9 million of those sales came from out-of-state visitors.
Marijuana Industry Groups Ask States For Coronavirus Relief Loans That Feds Won't Provide
Photo courtesy of WeedPornDaily.
Washington Governor Halts Research On Marijuana And Psychosis To Save Money Amid Coronavirus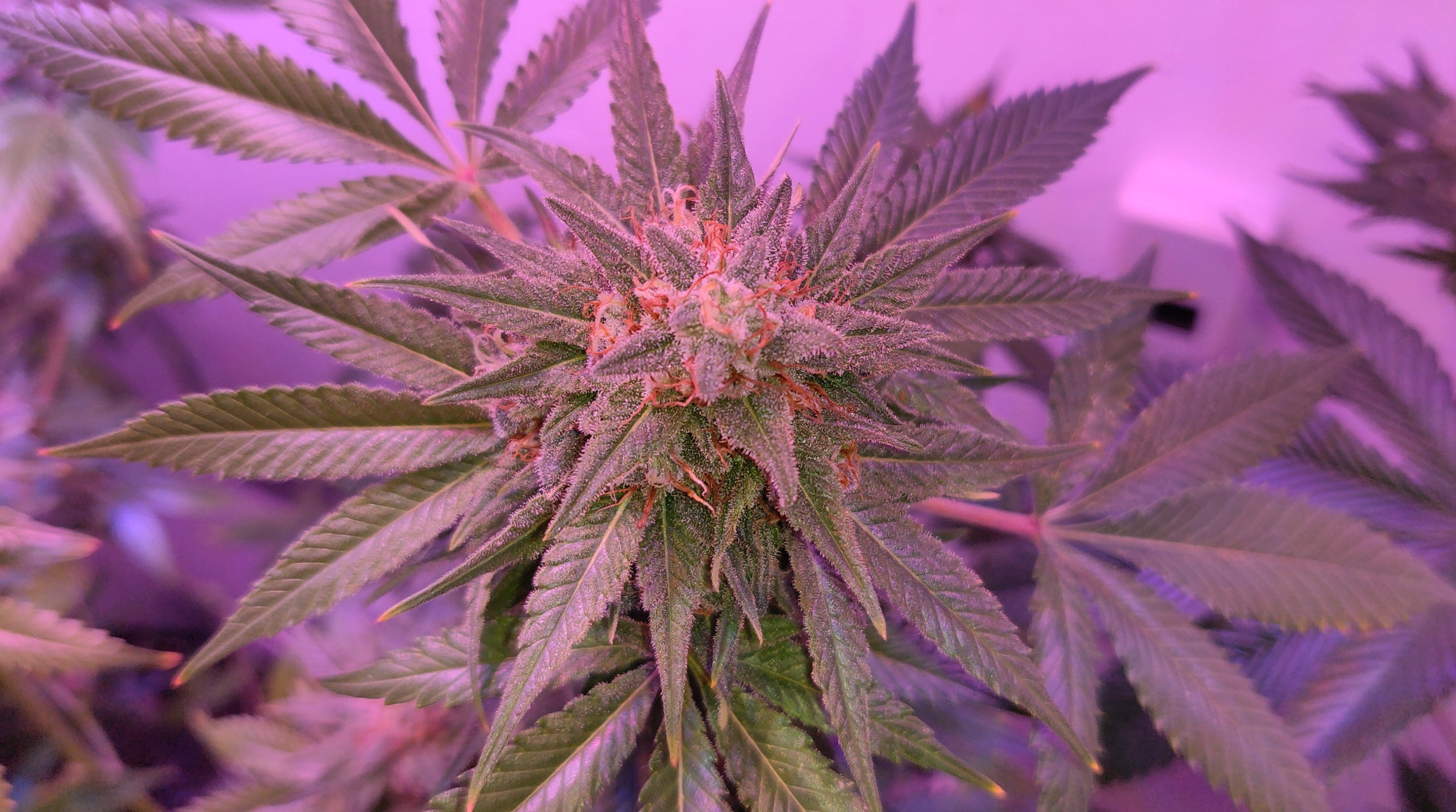 To save money to address the coronavirus pandemic, Washington State's governor cut funds for a variety of programs included in a legislature-approved budget—and that includes $100,000 earmarked for research on marijuana impairment and whether cannabis use is associated with developing psychosis.
While Gov. Jay Inslee (D) said he typically would not use his line-item veto authority for "bills and budget items that are good policy and smart investments for the state," the health crisis makes it imperative to "look ahead to ease as much fiscal pain as we can."
The cannabis research provision that he vetoed would have used $100,000 from the state general fund for the University of Washington and Washington State University to collaborate "on cannabis policy, research, and outreach to create frameworks for future studies."
The budget specified that the research should explore "impairment due to marijuana use" and the "correlation between age of use, dosage of use, and appearance of occurrence of cannabis induced psychosis." A report to the legislature on the development of those frameworks would have been due by December 1.
Inslee made clear that he wasn't necessarily making a judgement call about the utility of the dozens of budget provisions he vetoed.
Because of the need to address the current pandemic, the governor said it's "all but certain that we will need to make adjustments to our next budget cycle and we must get started now."
All told, he vetoed 147 budget items last week, which will reducing spending by about $445 million over the next three years.
The state-funded studies on impairment and psychosis might be put on pause for now, but Washington's marijuana businesses are continuing to operate as essential services during the COVID-19 outbreak.
Separately, Inslee signed a bill last week that's designed to diversify the industry by setting aside unused cannabis business licenses to people from communities most impacted by drug war enforcement and providing technical assistance to help their companies launch.
People Could Still Be Denied These Jobs Over Marijuana Use Under New York City Drug Testing Exemptions
Photo courtesy of Mike Latimer.