Hawaii's Marijuana Decriminalization Law Is Officially In Effect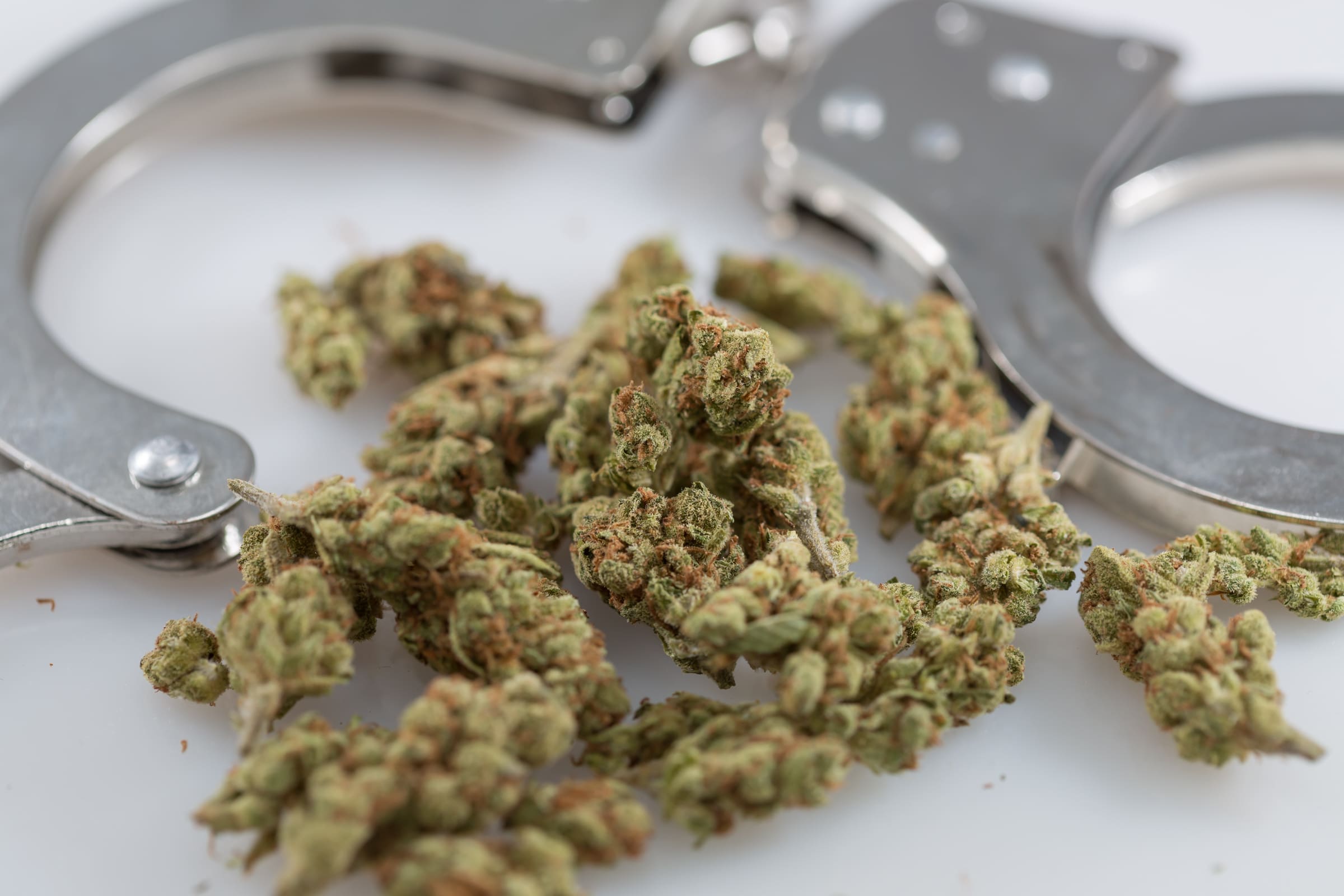 Low-level marijuana possession is no longer punishable by the threat of jail time in Hawaii.
On Saturday, a cannabis reform bill that Gov. David Ige (D) allowed to go into law without his signature went into effect. From now on, individuals who possess three grams or less of marijuana will face a $130 fine, without the possibility of incarceration.
Though the possession threshold is considerably lower compared to other states that have approved decriminalization policies, advocates are optimistic that this is a first step toward broader reform.
Ige, who has vetoed bills to legalize industrial hemp and allow for inter-island transportation of medical cannabis, didn't sign the decriminalization legislation, but his decision not to take action on it meant the lawmaker-approved policy would be implemented.
Hawaii became the 26th state to remove the threat of jail time simple possession of marijuana, along with new decriminalization laws that were enacted last year in New Mexico and North Dakota.
But several other states are expected to pursue similar reform moves this year. Virginia's governor pushed for decriminalization in his State of the Commonwealth address on Wednesday, and in New Jersey, the governor recently said that lawmakers should pass such legislation ahead of the state's November election, where voters will have a broader adult-legalization initiative on the ballot.
In Hawaii, Ige was reluctant to let the decriminalization bill advance, describing it as "a very tough call" and saying he went "back and forth" on the issue before deciding to allow it to be enacted. Any further reform will likely face an uphill battle with the governor, who's expressed concerns about implementing policies that he sees as conflicting with federal law.
Originally, the legislation included a higher possession threshold, but that was watered down as it went through the legislative process.
Removing the threat of jail time for cannabis possession is one of the more modest reform moves that lawmakers and voters are expected to consider this year, with advocates predicting that a slew of states will consider various legalization proposals through legislative action and ballot initiatives.
Virginia Governor Pushes Marijuana Decrim In State Of The Commonwealth Speech