Activists Take Next Step In Campaign To Legalize Psychedelic Mushrooms In California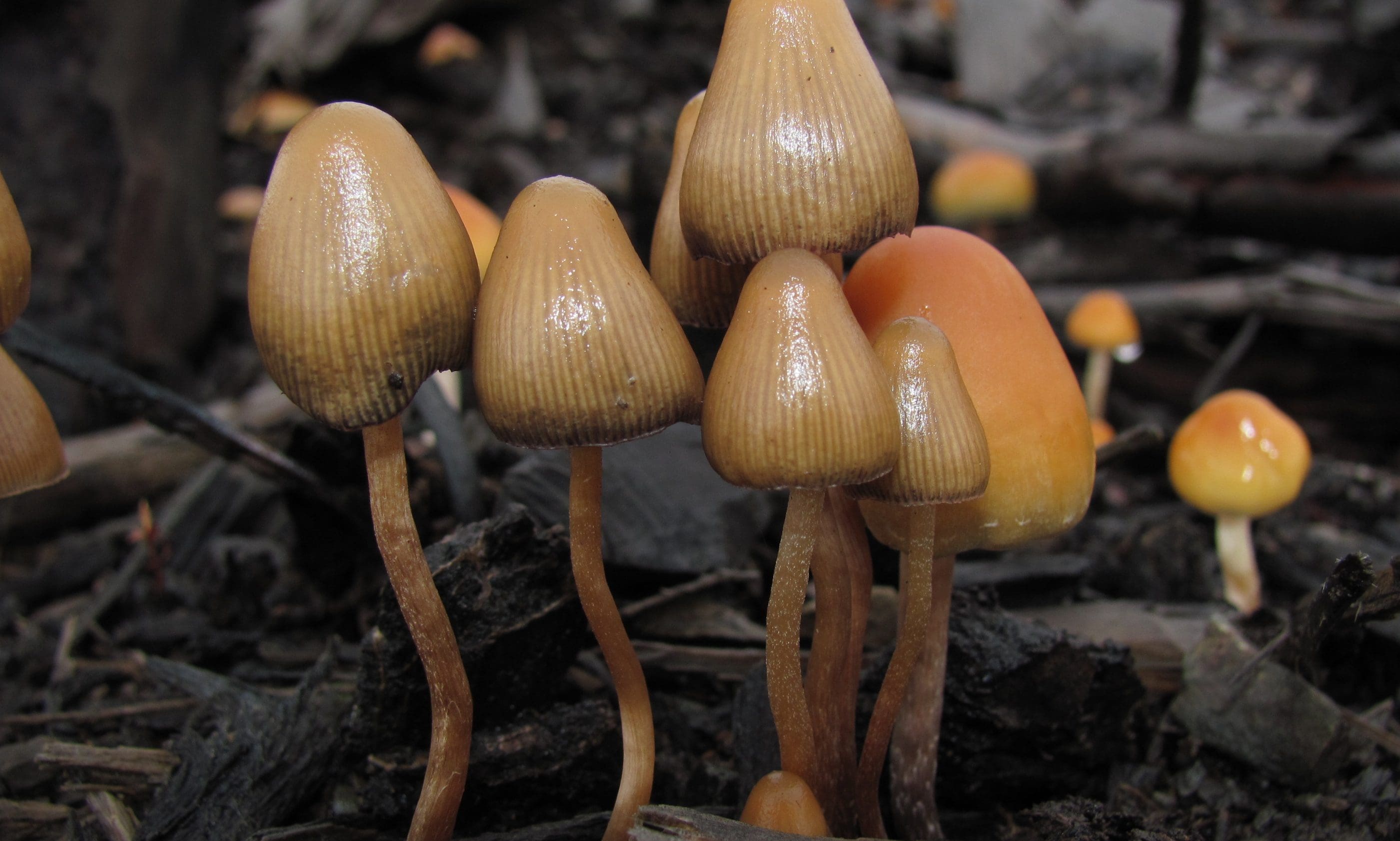 California activists could soon begin collecting signatures for a ballot measure to legalize psilocybin mushrooms in the state.
In an email blast to supporters this month, the group Decriminalize California shared the final language of a proposed initiative that was submitted to the secretary of state's office following a 30-day public comment period. It will take about two weeks for the attorney general to approve the title, summary and fiscal impact report, after which point signature gathering will commence.
The California Psilocybin Decriminalization Initiative "advances cognitive liberty and implements a comprehensive, statewide scheme authorizing" regulations for the legal cultivation and distribution of psilocybin "for personal, spiritual, religious, dietary, therapeutic, and medical use," the measure states.
Adults 18 and older would be allowed to possess and cultivate the fungi for personal use under the proposal. The California Department of Food and Agriculture would be responsible for implementing the system, issuing licenses to psilocybin businesses and regulating the market.
The initiative also stipulates that research institutions would be allowed to conduct clinical studies into the therapeutic potential of psilocybin, and licensed healthcare professionals could research and utilize the substance in treatment.
"Psilocybin Mushroom-assisted psychotherapy may be delivered by qualified and licensed practitioners," it states. "Therapy may be provided by mental health professionals who have obtained specialized training in psychedelic-assisted therapy and a license to administer Psilocybin for specific indications."
Advocates will need to collect 623,212 valid signatures from registered voters to qualify the initiative for the 2020 ballot, and Decriminalize California is currently seeking volunteer organizers in counties across the state, campaign director Ryan Munevar wrote in the email blast.
If approved by voters, licenses for psilocybin businesses would have to be issued by September 20, 2021. Local jurisdictions would be allowed to opt out of allowing those firms to operate in their areas—but only if "such restriction has been placed on the ballot by petition in accordance with the procedures for an initiative, or by the city council or board of supervisors, and approved by the voters within that jurisdiction at a statewide election held in November."
Psilocybin used for therapeutic or religious purposes would not be subject to an excise tax.
Individuals who are incarcerated for a psilocybin offense made legal under the measure would be allowed to petition courts for dismissal or resentencing. Those who've already served time for such a conviction could petition for their record to be sealed or redesignated as a misdemeanor or infraction.
This isn't the only ballot initiative that Decriminalize California has filed. Earlier this year, the group submitted a petition to simply decriminalize psilocybin statewide, and they only recently decided to pursue this latest, broader legalization measure after hearing feedback from supporters.
The psychedelics reform movement has propagated rapidly throughout the U.S., with most efforts focused on decriminalization. Denver became the first city in the nation to decriminalize psilocybin in May, and that was followed by a unanimous City Council vote in Oakland to decriminalize a wide-range of psychedelics. A campaign to decriminalize psilocybin in Portland, Oregon was also recently cleared for signature gathering.
Activists in about 100 cities have started the process to get entheogenic substances decriminalized. Oregon advocates are hoping to place a statewide measure to legalize psilocybin for therapeutic use on next year's ballot, while a separate campaign in the state is aiming to decriminalize possession of all drugs and invest in substance misuse treatment.
The signature gathering process for that latter campaign recently launched.
Portland Activists Begin Gathering Signatures For Psychedelics Decriminalization Measure
Photo courtesy of Wikimedia/Mushroom Observer.