Groups Push Congress To Let D.C. Legalize Marijuana Sales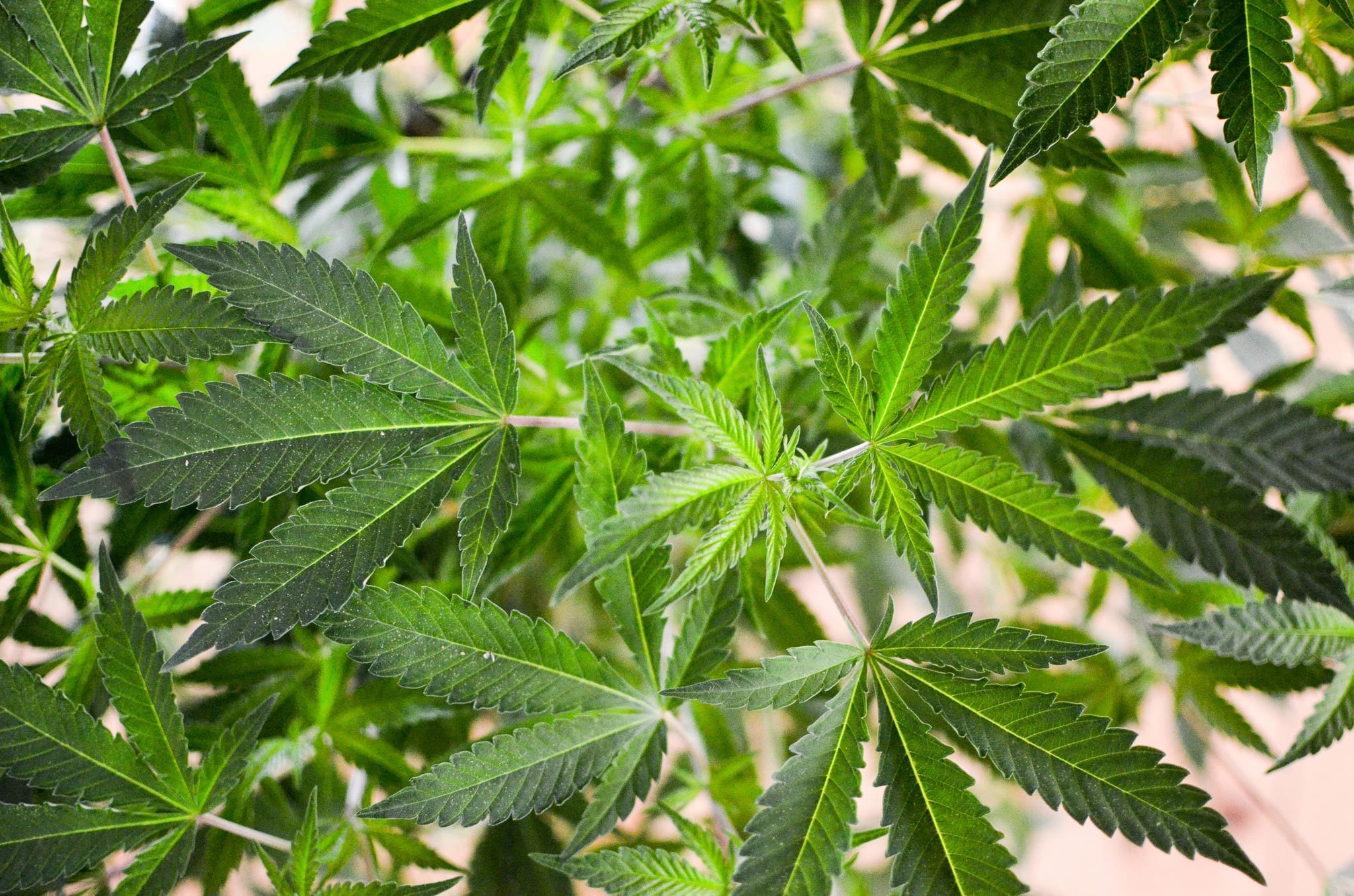 More than a dozen advocacy organizations sent a letter to House and Senate leadership on Wednesday, urging them to allow Washington, D.C. to implement a regulated marijuana market.
While D.C. voters approved an initiative legalizing low-level possession and home cultivation of cannabis in 2014, congressional lawmakers have attached riders to spending legislation each year since that have blocked officials in the nation's capital from using local tax dollars to enact a retail sales component.
"It is critical that Congress support D.C.'s right to home rule and the ability to spend local tax dollars as they deem fit, especially in regard to the regulation and taxation of marijuana," the groups—including Drug Policy Alliance (DPA), ACLU of D.C., NORML and Competitive Enterprise Institute—wrote.
In its latest spending bill for Fiscal Year 2020, the House Appropriations Committee stripped the rider from the chamber's version of the legislation, and Rep. Andy Harris (R-MD), who has sponsored the measure in years past, didn't attempt to reinsert it. That bill passed the House in June.
But in the Senate version, the rider remained intact, meaning that it will come down to negotiators on a bicameral conference committee to decide which version is sent to President Trump's desk.
"Current law has interfered with the District's efforts to regulate marijuana, which has impacted public safety," the reform groups' letter states. "Without the ability to regulate marijuana sales, the grey market for marijuana flourishes despite the need and want of the District leadership and residents alike to establish a regulatory model."
"Such a model would free up law enforcement resources to focus on reducing violent crime," it continues. "It would also allow legitimate entrepreneurs to start businesses, create jobs and spur economic development."
The National Cannabis Industry Association, Sentencing Project, Northwestern University School of Law, Leadership Conference on Civil and Human Rights, R Street Institute and Law Enforcement Action Partnership, among other organizations, also signed the letter.
We joined 17 other organizations in sending this letter today to House and Senate leadership.

Here's what we believe: It is time for Congress to support DC's right to self-determination and lift the rider prohibiting them from regulating marijuana. https://t.co/RdGRbvELSl pic.twitter.com/lE6Er3A0X6

— The Leadership Conference (@civilrightsorg) November 13, 2019
"Under these conditions—where marijuana is essentially decriminalized, but there is no legal access for adult use—D.C. has been left with a complicated grey market that is both unsafe and a far cry from the racial and economic justice promises of the Initiative 71 campaign," Queen Adesuyi, DPA's policy manager for national affairs, said in a press release.
"It's time that Congress get its hands off of D.C. and allow D.C. Council, Mayor Muriel Bowser, and other relevant D.C. stakeholders to deliver on the promises of equity and justice for those disproportionately impacted by racially-biased enforcement of marijuana laws," she said.
Bowser, who is a champion of D.C. statehood and cannabis reform, announced in May that she was sending a bill to the District Council that would provide for the retail sale of marijuana in the city. She's repeatedly implored lawmakers to remove the rider preventing the local government from fully following through on the will of voters.
Congress: Keep your #HandsOffDC and #RemoveTheRider preventing us from establishing a safe & equitable cannabis regime for adult use. Together, with Congresswoman @EleanorNorton, we fight for the rights of 702,000 disenfranchised DC residents.

🖊Petition: https://t.co/J1wqF93WID pic.twitter.com/AD0MTMp8a9

— Mayor Muriel Bowser (@MayorBowser) October 8, 2019
"Keep your #HandsOffDC and #RemoveTheRider preventing us from establishing a safe & equitable cannabis regime for adult use," she wrote in October, linking to a petition. "Together, with Congresswoman [Eleanor Holmes Norton], we fight for the rights of 702,000 disenfranchised DC residents."
Another area of interest for cannabis reform advocates as it concerns the appropriations process centers on the possible expansion of a rider shielding state marijuana laws from federal interference. Since 2014, Congress has enacted such a policy that only covers medical cannabis policies, but this year the House approved a version that would cover adult-use marijuana programs as well. However, the Senate bill contains only the current medical-focused language, meaning that it will be up to conference committee negotiators to decide.
While the current continuing resolution providing funds for federal agencies is set to expire on November 21, lawmakers are discussing another stopgap funding measure that would push the deadline to December 20.
Read the full letter on the D.C. marijuana rider below:
National DC Rider Letter Final by Marijuana Moment on Scribd
More Than 500 People Have Commented On USDA Hemp Rules So Far
Photo courtesy of Philip Steffan.