More Than 500 People Have Commented On USDA Hemp Rules So Far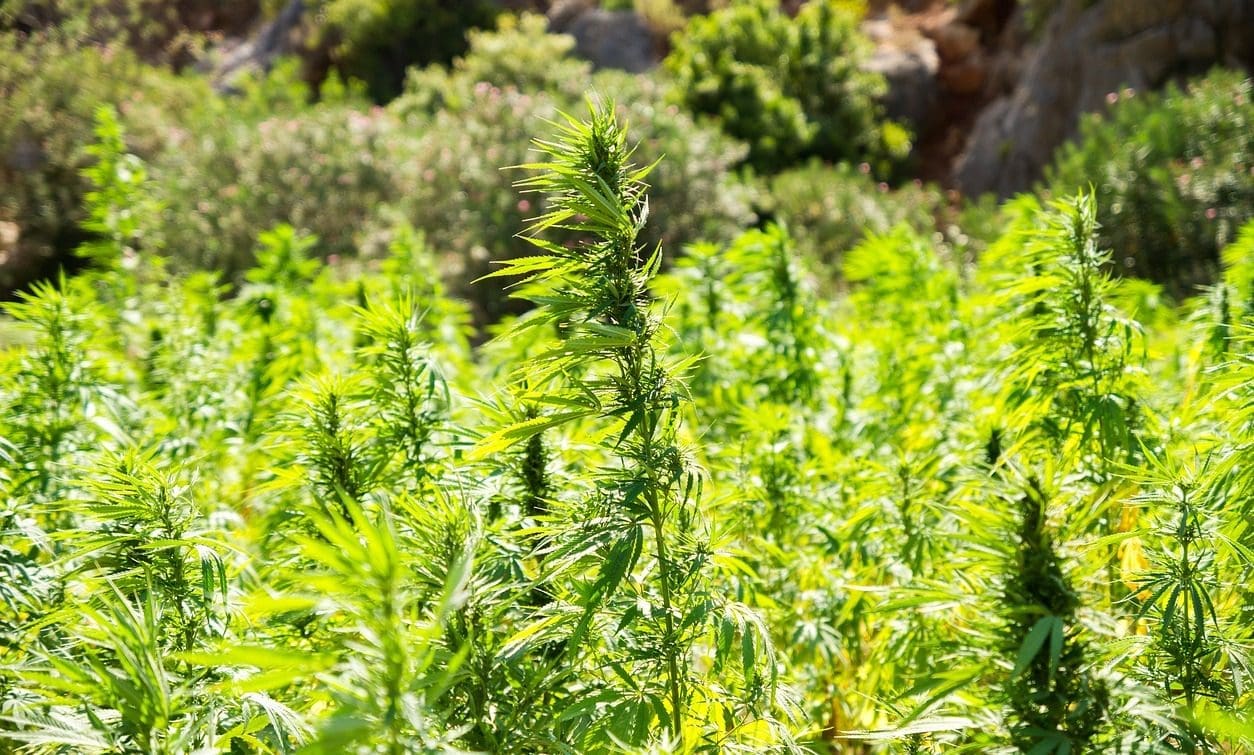 Less than two weeks after the U.S. Department of Agriculture (USDA) opened a public comment period on proposed hemp regulations, more than 500 people have already weighed in.
USDA issued an interim final rule last month, laying out basic regulatory guidelines for hemp manufacturers. It contains information on a wide-range of issues, including licensing, THC testing requirements and the disposal process for crops the exceed potency limits.
Advocates and industry stakeholders have expressed mixed feelings about the rules. While the release of the regulations represents a positive development, with farmers soon to be equipped with the tools needed to fully enter the market, there are certain provisions that businesses have regarded as excessively restrictive and possibly damaging to the industry.
Those concerns, and others, are reflected in the comments submitted so far. Here are some highlights:
Christopher Gromek, a Washington State-based hemp business owner, said that USDA should allow growers to address so-called "hot" hemp containing excess THC before the crops are ripped up and thrown out.
"The USDA should allow farmers to remediate THC levels in 'hot' hemp by allowing them to (through sunlight/time etc. degrade the THC levels in their hemp until they are suitable for sale," he said. "If farmers are allowed to remediate 'hot' hemp prior to sale, they'll still be able to utilize most currently available genetic stock, while simply adding a processing requirement to ensure hemp of required THC levels is being sold."
A significant number of people voiced frustration over the THC limit and how it will be tested for, with multiple stakeholders saying that testing should be limited to delta-9 THC, not the entire spectrum of THC content.
"As a farmer and someone who has worked in the processing of hemp," Barbara Sisson said. "I am concerned with the matter of the total THC being used against farmers within the industry. This is something that needs much further research."
"Testing of hemp to determine compliance with the 0.3% THC limit should not be done post-decarboxylation," Zachary Farber wrote. "Doing so will make it significantly harder for hard-working hemp farmers to produce legal hemp."
"The current testing requirements are already sufficient to ensure no psychoactive effects will be elicited from smoking the plant material," he said. "The current available genetics would make it incredibly difficult for farmers to comply with the regulations."
Several commenters recommended that the allowable THC content be increased from 0.3 percent to 1 percent, and some advised that the timeline for testing should be amended.
"We absolutely need a 30 day or more prior to harvest testing window, 15 days is not enough time to harvest," one person said.
Another person weighed in on the proposed ban on being a "key principal" of a hemp business for those with felony drug convictions. While the ban expires after 10 years—a compromise that advocates hashed out with lawmakers—an anonymous commenter said "it is inconceivable that those most negatively impacted from prohibition would be barred from participating in the new legal economy."
An Oregon-based hemp farmer raised an interesting point with respect to the requirement stipulating that only Drug Enforcement Administration (DEA)-registered facilities can test the crop. Jesse Richardson said the only such facility in the state is the Oregon State Crime Lab.
"From our understanding, many existing labs are unable to be DEA certified because they also service marijuana businesses, which is still a Schedule 1 Substance under the CSA," Richardson said. "A single lab cannot handle 750+ growers in Oregon. Existing labs should be permitted service providers. These are quality, trusted labs we have worked with for years."
In a related development, the advocacy organization U.S. Hemp Roundtable sent a letter on Tuesday thanking USDA for developing the interim rule and allowing stakeholders to submit input on the proposals. It pointed to a number of elements that the group "applaud[s]" such as one stipulating that interstate transportation of hemp products is permissible and another that provides some flexibility in THC testing.
But group's message to USDA Under Secretary Greg Ibach also makes clear it is concerned about provisions that penalize farmers for cultivating hemp with more than 0.5 percent THC, require farmers to destroy unauthorized crops that could instead be used as a "soil amendment" or for research purposes, force hemp to be tested only in laboratories registered with the DEA and mandate that testing be done within 15 days from harvest.
"Resolution of these issue could have a positive impact on the developing hemp market, as well as promote future innovation," the group wrote, adding that it  plans to formally submit a comment to USDA soon.
People can submit comments through December 31, after which point USDA will work to finalize the interim final rule for hemp. It's not clear to what extent it will take submitted recommendations into consideration and amend the regulations; however, as U.S. Hemp Roundtable pointed out, the department appears to be receptive to feedback.
Meanwhile, the industry is still awaiting draft rules for hemp-derived CBD products from the Food and Drug Administration (FDA). Officials from the agency have indicated that there are complicating factors that make it difficult to develop regulations for the cannabis compound, and former FDA Commissioner Scott Gottlieb said it may take years for rules to be released without congressional action.
New York State Regulators File Amendment To Allow CBD Hemp Products In Medical Marijuana Program
Photo courtesy of Pixabay.
Congressional Bill Filed To Protect Marijuana Consumers From Losing Public Housing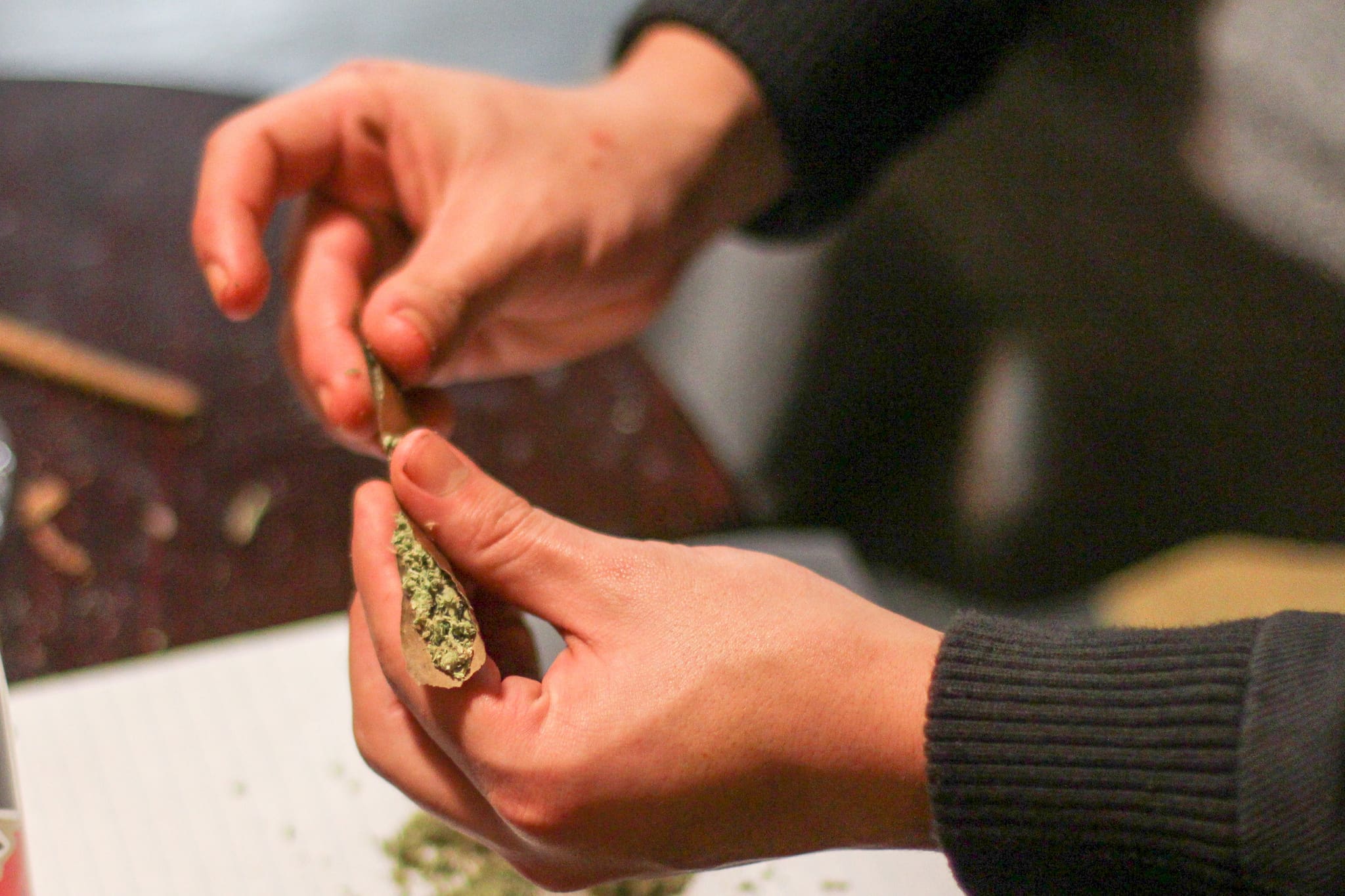 A congresswoman on Thursday reintroduced a bill that would allow people living in federally assisted housing to use marijuana in compliance with state law without fear of losing their homes.
As it stands, people living in public housing are prohibited from using controlled substances in those facilities regardless of state law, and landlords are able to evict such individuals. But the bill from Rep. Eleanor Holmes Norton (D-DC) would change that.
It would provide protections for people living in public housing or Section 8 housing from being displaced simply for using cannabis in states that have legalized it for medical or recreational purposes.
"Individuals living in federally assisted housing should not be denied admission, or fear eviction, for using a legal product," Norton said on Thursday. "Adult use and/or medical marijuana is currently legal in 36 states and the District of Columbia, and over 90 percent of Americans support legalized medical marijuana."
The legislation would also require the head of the Department of Housing and Urban Development (HUD) to enact regulations that restrict smoking marijuana at these properties in the same way that tobacco is handled.
"HUD, like DOJ, should not be allowed to enforce federal marijuana laws where states have taken action to legalize marijuana," the congresswoman said, referring to a congressionally approved rider that prevents the Department of Justice from interfering with state medical cannabis laws.
Norton filed earlier versions of the Marijuana in Federally Assisted Housing Parity Act in 2018 and 2019, but they did not receive hearings or votes.
In 2018, a Trump administration official said that she was working to resolve conflicting federal and state marijuana laws as it applies to residency in federally-subsidized housing, but it's not clear what came of that effort.
Rep. Alexandria Ocasio-Cortez (D-NY) also raised the issue during a committee hearing in 2019, pressing former HUD Secretary Ben Carson on policies that cause public housing residents and their families to be evicted for committing low-level offenses such as marijuana possession.
She pointed to two specific HUD policies: the "one strike" rule, which allows property managers to evict people living in federally assisted housing if they engage in illicit drug use or other crimes, and the "no fault" rule, which stipulates that public housing residents can be evicted due to illicit drug use by other members of their household or guests—even if the resident was unaware of the activity.
Ocasio-Cortez and then-Sen. Kamala Harris (D-CA) also filed legislation that year that would protect people with low-level drug convictions from being denied access to or being evicted from public housing.
Sen. Jeff Merkley (D-OR) also introduced an affordable housing bill last year that included a provision to prevent landlords from evicting people over manufacturing marijuana extracts if they have a license to do so.
Read the text of the marijuana housing legislation below: 
Norton cannabis housing bill by Marijuana Moment
Drug Possession Is Officially A Crime Again In Washington, But As A Misdemeanor Instead Of Felony
Photo courtesy of Martin Alonso.
FDA Clears Researchers To Study MDMA Use By Therapists Being Trained In Psychedelic Medicine
The Food and Drug Administration (FDA) has already authorized clinical trials into the therapeutic potential of MDMA for patients with post-traumatic stress disorders—but now it's given the green light to a psychedelics research institute to expand its studies by administering the substance to certain therapists.
Volunteer therapists who are being trained to treat people with PTSD will be able to participate in the Phase 1 trials to gain personal experience with the treatment option. This is a complementary research project that comes as the Multidisciplinary Association for Psychedelic Studies (MAPS) is in the process of conducting Phase 3 trials involving people with the disorder.
The development comes months after Canadian regulators announced that certain therapists would be allowed to take psilocybin in order to gain a better understanding of the psychedelic when treating patients.
MAPS sought permission to proceed with the therapist-specific trials in 2019, but FDA placed them on a 20-month hold because of concerns about the merits, risks and credentials of investigators. MAPS appealed that hold, providing evidence about the study's scientific value and ability of its staff, and FDA cleared them on Tuesday.
The U.S. FDA granted MAPS' appeal of the clinical hold on the Phase 1 #research study to assess the safety and psychological effects of #MDMA-assisted #therapy in healthy volunteer therapists.

Read the full press release: https://t.co/1PUJ9mpIQk pic.twitter.com/MnEyUSY6TB

— MAPS (@MAPS) May 13, 2021
The organization "chose to dispute" FDA's hold not just because of the impact it had on the planned studies, "but in an attempt to resolve an ongoing issue with the FDA regarding investigator qualifications across studies," it said in a press release on Wednesday.
"While the term 'dispute' may seem adversarial, this process can actually strengthen the relationship and trust between us and our review Division and ensures the Division has support on this project from the [FDA] Office of Neuroscience," MAPS Public Benefit Corporation (PBC) CEO Amy Emerson said. "This decision demonstrates how our strategic, data-driven strategy in challenging the FDA rulings can be successful."
Now MAPS is able to launch the Phase 1 clinical trials into MDMA-assisted therapy for therapists.
It will be designed to "measure development of self-compassion, professional quality of life, and professional burnout among clinicians delivering the treatment to patients," the association said.
Getting personal experience with the substance "is widely considered to be an important element in preparation and training to deliver psychedelic-assisted therapies."
This will "support the goals of the MDMA Therapy Training Program to provide comprehensive training to future providers," and it "builds capacity to deliver quality, accessible care to patients, pending approval of MDMA-assisted therapy as a legal prescription treatment," MAPS PBC Director and Head of Training and Supervision Shannon Carlin said.
FDA first granted MAPS's request for an emergency use authorization for MDMA in PTSD in 2017. The organization expects to complete its Phase 3 trails in 2022.
The scientific expansion move also comes as the psychedelics decriminalization movement continues to build in the U.S.
Nebraska Activists Relaunch Medical Marijuana Ballot Campaign After Legislative Filibuster Blocks Bill
Missouri Regulators Derail Medical Marijuana Business Ownership Disclosure Effort With Veto Threat
Missouri regulators say they feel requiring medical marijuana business license ownership disclosures under a House-approved amendment could be unconstitutional, and they may urge the governor to veto the legislation. 
By Jason Hancock, Missouri Independent
An effort by lawmakers to require disclosure of ownership information for businesses granted medical marijuana licenses was derailed on Thursday, when state regulators suggested a possible gubernatorial veto.
On Tuesday, the Missouri House voted to require the Department of Health and Senior Services provide legislative oversight committees with records regarding who owns the businesses licensed to grow, transport and sell medical marijuana.
The provision was added as an amendment to another bill pertaining to nonprofit organizations.
Its sponsor, Rep. Peter Merideth, D-St. Louis, said DHSS's decision to deem ownership records confidential has caused problems in providing oversight of the program. He pointed to recent analysis by The Independent and The Missourian of the 192 dispensary licenses issued by the state that found several instances where a single entity was connected to more than five dispensary licenses.
The state constitution prohibits the state from issuing more than five dispensary licenses to any entity under substantially common control, ownership or management.
On Thursday, a conference committee met to work out differences in the underlying bill between the House and Senate.
Sen. Eric Burlison, a Republican from Battlefield and the bill's sponsor, called the medical marijuana amendment an "awesome idea. I think it's awesome."
However, he said opposition from the department puts the entire bill in jeopardy.
"The department came to me," he said, "and said they felt that this was unconstitutional."
DHSS has justified withholding information from public disclosure by pointing to a portion of the medical marijuana constitutional amendment adopted by voters in 2018 that says the department shall "maintain the confidentiality of reports or other information obtained from an applicant or licensee containing any individualized data, information, or records related to the licensee or its operation… ."
Alex Tuttle, a lobbyist for DHSS, said if the bill were to pass with the medical marijuana amendment still attached, the department may recommend Gov. Mike Parson veto it.
The threat of a veto proved persuasive, as several members of the conference committee expressed apprehension about the idea of the amendment sinking the entire bill.
Merideth said the department's conclusion is incorrect. And besides, he said, the amendment is narrowly tailored so that the information wouldn't be made public. It would only be turned over to legislative oversight committees.
Rep. Jered Taylor, R-Republic, chairman of the special committee on government oversight, said the amendment is essential to ensure state regulators "are following the constitution, that they're doing what they're supposed to be doing."
The medical marijuana program has faced intense scrutiny in the two years since it was created by voters.
A House committee spent months looking into widespread reports of irregularities in how license applications were scored and allegations of conflicts of interest within DHSS and a private company hired to score applications.
In November 2019, DHSS received a grand jury subpoena, which was issued by the United States District Court for the Western District. It demanded the agency turn over all records pertaining to four medical marijuana license applications.
The copy of the subpoena that was made public redacted the identity of the four applicants at the request of the FBI. Lyndall Fraker, director of medical marijuana regulation, later said during a deposition that the subpoena wasn't directed at the department but rather was connected to an FBI investigation center in Independence.
More recently, Parson faced criticism for a fundraiser with medical marijuana business owners for his political action committee, Uniting Missouri.
The group reported raising $45,000 in large donations from the fundraiser. More than half of that money came from a PAC connected to Steve Tilley, a lobbyist with numerous medical marijuana clients who has been under FBI scrutiny for more than a year.
This story was first published by Missouri Independent.
GOP Senator Who Trashed Marijuana Banking Amendment Years Ago Is Now Cosponsoring Reform Bill