Supreme Court Justices Discuss Marijuana Policy During Immigration Case Arguments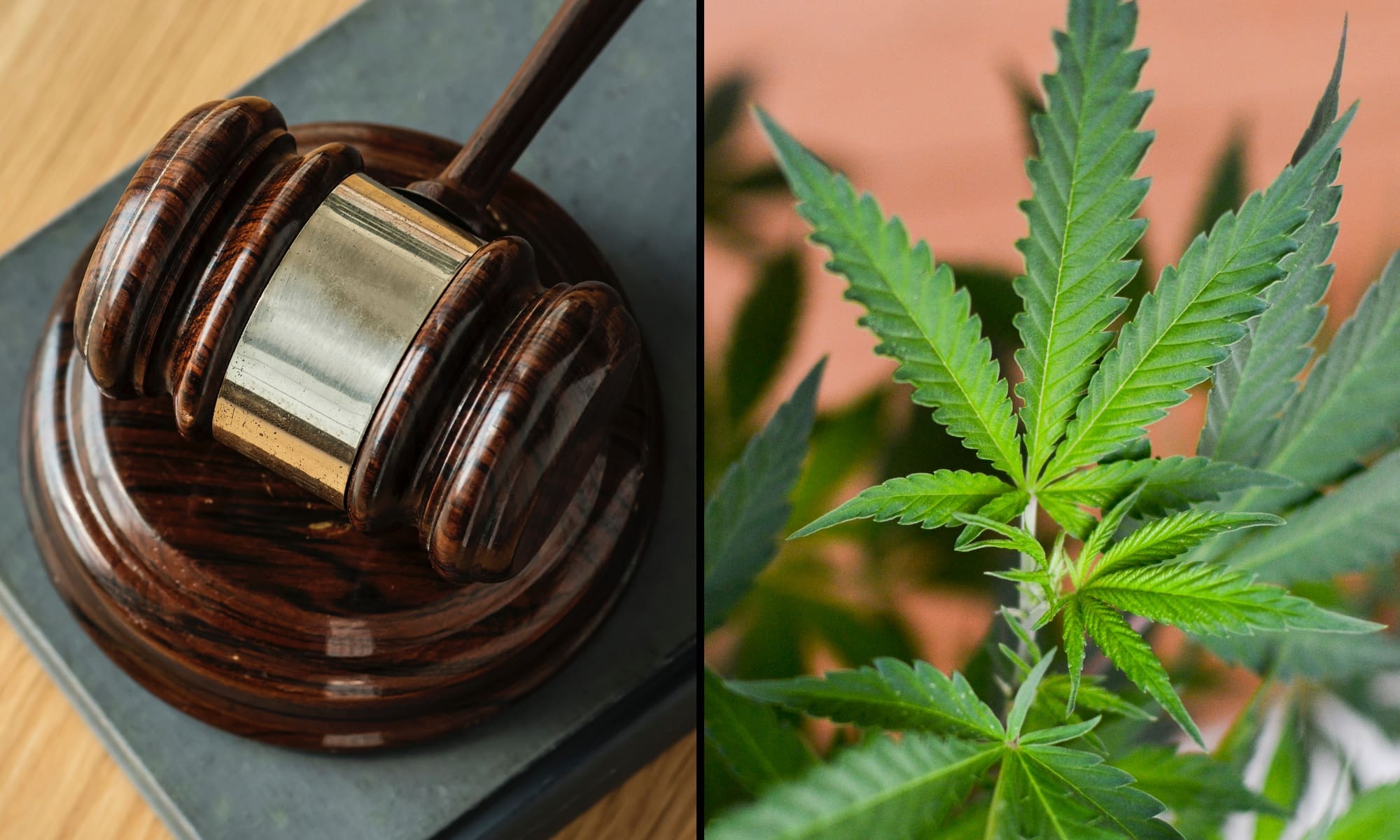 A Supreme Court hearing on Tuesday concerning the fate of a program protecting immigrants brought to the U.S. as children featured a brief conversation about federal marijuana enforcement policy.
Justices questioned the difference between what President Trump's administration did—issuing memos ordering the Deferred Action for Childhood Arrivals (DACA) program to be wound down—and what the Obama administration did when his Justice Department told prosecutors not to pursue marijuana cases in states that legalized it.
During the discussion about prosecutorial discretion, Justice Samuel Alito asked if courts have jurisdiction to review or overturn instances where prosecutors make a policy change for a "certain category of drug cases," by declining to pursue those that involved "lesser amounts of drugs."
An attorney representing the so-called "Dreamers," Theodore Olson, said he didn't think it would be.
But Olson said the comparison wasn't valid because the DACA program "invited [Dreamers] into the program, provided other statutes which have not been challenged by the government, provided benefits that were associated with that decision, and individuals relied upon that for five years."
In other words, while the Justice Department has historically issued guidance and allowed for prosecutorial discretion for issues such as drug crimes, DACA rises to a different standard, in part because of the benefits it provided to hundreds of thousands of eligible immigrants.
Justice Neil Gorsuch, a Trump appointee, sought clarification about the "limiting principle" that the attorney was using to distinguish DACA from other prosecutorial discretion decisions.
Olson said it's "a composite of principles" and a "categorical determination involving a substantial number of people."
"Let me just stop you there, though, because if it's categorical and a large number of people, I can think of a lot of prosecutorial decisions involving drug cases, the treatment of marijuana in our society today under federal law—perhaps it would be cocaine, five kilograms," Gorsuch said in the exchange, which was first noted by Politico. "Whatever is in the attorney general memo affects lots of people on a categorical basis every day."
The justice appeared to cite the Obama-era Cole memo as an example. That guidance, which was rescinded by then-Attorney General Jeff Sessions in early 2018, advised prosecutors to use enforcement discretion and not target state-legal cannabis programs despite ongoing federal prohibition.
"There's an entire industry in a lot of states involving marijuana that would argue they're relying on memos issued by the attorney general that we will not enforce marijuana laws, for example," Gorsuch said.
"I think that is completely different," Olson contended. "They are not invited to participate into a program, to reveal the business that they're in, to come forward, to take advantage of benefits."
Gorsuch countered that cannabis businesses "have a lot of economic interests at stake" and would argue that "billions of dollars are at stake [and] we've relied on the attorney general's guidance memos."
Photo elements courtesy of rawpixel and Philip Steffan.