Senate Committee Declines To Expand State Marijuana Protections In Spending Bill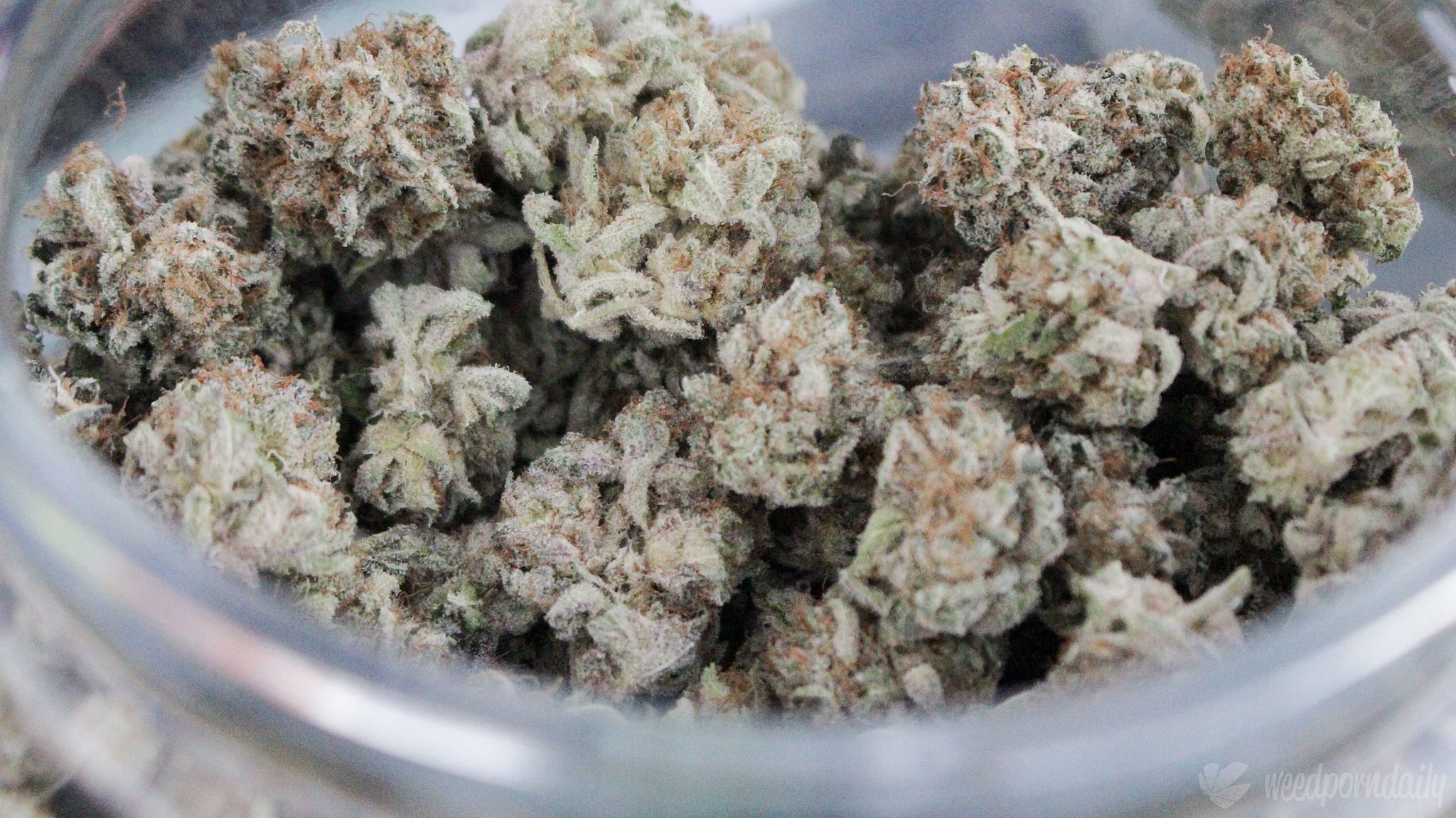 A key Senate committee approved a spending bill on Thursday that again contains a provision preventing the Justice Department from intervening in medical cannabis states—despite objections raised by one senator who ultimately withdrew an amendment he filed to undermine the rider.
But while the House of Representatives passed legislation this summer to extend those protections to all state marijuana programs, no members of the Senate Appropriations Committee attempted to insert similar far-reaching language to shield laws allowing recreational cannabis use and sales from federal interference.
There are several reasons for that, unrelated to the panel's feelings about broader reform in general. A  primary factor is that congressional appropriators made a "gentleman's agreement" earlier this year not to add new policy-related riders to spending legislation out of concern that inserting controversial "poison pills" could jeopardize passage of the overall bills.
Sen. Chris Coons (D-DE), a member of the Appropriations Committee, told Marijuana Moment it was because of a "bipartisan agreement to add no new policy into the bill in order to get it out" of committee that he previously voted against a marijuana amendment that he personally supported.
"There were a number of things that I am opposed to that remained in the bill that I would've preferred to have out," he said, highlighting the complicated nature of voting on large-scale bills to fund federal agencies. "There were things that were not in the bill that I would have preferred to have in."
"I know that this bill is a funding bill. It's not an authorization bill," Sen. Jeanne Shaheen (D-NH) said at a Commerce, Justice, Science (CJS) Appropriations Subcommittee markup on Tuesday. "We've all tried to refrain from putting poison pill riders in our appropriations bill, and so as a result, we don't address many of the controversial issues that both Democrats and Republicans would like to confront."
"The Senate Appropriations Committee isn't allowing policy riders, so it hasn't been a priority since language is already in House bill," Michael Correia, government relations director for the National Cannabis Industry Association, told Marijuana Moment to explain why legalization groups didn't fight very hard this year to convince senators to push the more far-reaching state protections.
Recognizing the difficulty in overcoming the budget agreement, a lobbyist with the Marijuana Policy Project (MPP) proactively encouraged senators not to push for a cannabis amendment.
Don Murphy, director of federal policies for MPP, told Marijuana Moment that advocates have their "resources spread thin" as they work to advance various pieces of cannabis legislation such as the bipartisan marijuana banking bill that the House passed overwhelmingly on Wednesday. Murphy said "we had few options but to put all our eggs in the conference committee basket."
In other words, the last chance to get a more expansive marijuana provision in the enacted CJS appropriations bill for Fiscal Year 2020 is for Senate negotiators to agree to merge the House-passed language into the final package sent to the president—a dubious prospect given the overall agreement among lawmakers to not add new policy riders.
Even without that agreement, the prospects of getting the conference committee to adopt a marijuana provision approved by only one chamber would be a far reach.
Last year, for example, an amendment to a Senate-passed spending bill that would've prevented the U.S. Department of Veterans Affairs from spending its funds to enforce a policy against having its doctors fill out medical cannabis recommendation was removed in conference because the House didn't have companion language.
Both the Senate and House passed amendments in 2016 to allow veterans to obtain cannabis recommendations from their doctors at VA but, because the language differed slightly, it was also removed, demonstrating the complications that await any attempt to keep the House-passed cannabis protections measure in the final bicameral negotiated spending bill.
A losing vote in the Senate Appropriations Committee on the broad state protection amendment, advocates feared, could further jeopardize efforts to advance the language in conference.
That said, Sen. Jeff Merkley (D-OR) told Marijuana Moment on Thursday that he "didn't expect [the amendment] to be raised" in Senate committee and that it's "going to be raised in conference." The senator did introduce an amendment last year that would've expanded protections to all legal marijuana states, but he withdrew it rather than force a vote he thought he might have lost.
Justin Strekal, political director of NORML, expressed frustration that "the Senate Appropriations Committee refuses to acknowledge their role in the perpetuation of marijuana prohibition."
"The continued allowance of taxpayer dollars to be used to perpetuate criminalization is a failed public policy," he said.
What would have happened if a member of the Appropriations Committee had introduced an amendment expanding cannabis protections?
Marijuana Moment spoke to more than a dozen senators, including several appropriators, in recent weeks to get a sense of where the chamber stands on the issue.
Generally speaking, senators who were interviewed said they support the intent—that states' rights should be prioritized and thus their cannabis programs should be protected from federal intervention—but several added that they would need to see the exact language of any proposed amendment before stating how they'd vote.
Sen. Lisa Murkowski (R-AK) said in July that "we want to make sure that whether you support legal marijuana or not, those states that have legalized, when people are operating within the laws of those states, we want to make sure those protections are there."
But in a follow-up interview on Thursday, the senator, who is a member of the Appropriations Committee, said, "I think they're trying to take in the bites that they can so I respect that they've got differing views within the subcommittee on that. I think they were trying to thread the needle."
Sen. Jerry Moran (R-KS), chair of the CJS Appropriations Subcommittee, told Marijuana Moment that he has "not reached a conclusion" about how he'd vote if an amendment protecting all state cannabis programs was brought up, and he added that it's "uncertain" where the full Appropriations Committee would come down on it, which is partly why no such measure was introduced.
"It would ultimately make it difficult for this bill to pass," he said of the amendment. "The end result, I think, would be that CJS becomes another bill that gets sidelined because of controversial issues in it."
"I wouldn't be surprised if this is a topic that arrives in the full Senate," he said.
Sen. Tim Kaine (D-VA) said he believes "that we should" pass a spending bill that includes the cannabis protections.
"I have sponsored legislation to decriminalize marijuana at the federal level and to allow states to make their own rules, so that's certainly consistent with the position I've taken in the past," he said. "I don't think we need federal marijuana laws—at this point, we should leave it up to the states."
"I do think it's a states' rights issue," Sen. Jon Tester (D-MT), another appropriator, said, though he also clarified he'd still need to look at the specific language.
"We should be looking at that and respecting what states have done," Sen. Catherine Cortez Masto (D-NV) said, adding that she'd be "likely to support" such a proposal.
Others—including Sens. Susan Collins (R-ME) Sen. Ed Markey (D-MA), John Kennedy (R-LA), John Boozman (R-AR) and John Hoeven (R-ND)—said they didn't have enough information to weigh in on the proposal.
While an amendment to shield all state marijuana laws was ultimately not produced during the Thursday committee markup, there was discussion about the existing rider for medical cannabis protections, which was first enacted in 2014 and has since been extended for each subsequent fiscal year.
Sen. James Lankford (R-OK) raised concerns about cannabis advertising and stated that the spending legislation contains "an affirmation of marijuana for the states that have approved it."
Like last year, the senator filed an amendment that would gut the existing rider, which this year was included in the base bill as introduced.
"I would just hope in our conversation about [e-cigarette] vaping flavors in the days ahead that we somehow pay attention to how THC is being targeted to children as well," he said. "We seem to be ignoring that, and I know I'm going to lose this vote so I'm not going to call for it, but I would love to do a dialogue on these issues to say are we really going to ignore the way THC is targeted to kids."
Listen to the panel's marijuana conversation, starting at about 2:05:00 into the audio below:
Sen. Richard Shelby (R-AL), the panel's chairman, chimed in to say that "this issue is not going to go away and it's going to get worse."
Moran said during the debate that "there was a bipartisan agreement" on the medical cannabis rider and that it was part of the base legislation "in an effort to limit possible amendments on this topic that may be ever more controversial." He added that he'd be "personally and professionally very interested in joining the debate about the goals that Senator Lankford wishes to achieve."
"I have been one who has said, as a state since we have gone that way [by legalizing marijuana], my job is to make sure that what is now legal" is protected, Murkowski said, adding that she remains concerned about children having access to cannabis.
Sen. Dick Durbin (D-IL) noted that Illinois became the latest state to legalize marijuana for adult use earlier this year and that he's "glad that we are finally leaving the criminalization of marijuana and the wreckage it's left behind on many people."
But, citing research restrictions on marijuana caused by its Schedule I status, he said that "health claims are being made for cannabis and its derivatives that are far beyond anything proven by clinical testing, and that should come to an end."
In separate spending legislation, the Appropriations Committee approved bills last week that include provisions that continue to prohibit Washington, D.C. from using its tax dollars to establish a legal marijuana program and provide funding to the U.S. Department of Agriculture to implement regulations for hemp.
Aaron Houston contributed reporting from Capitol Hill for this story.
Photo courtesy of WeedPornDaily.