Senate Committee Declines To Expand State Marijuana Protections In Spending Bill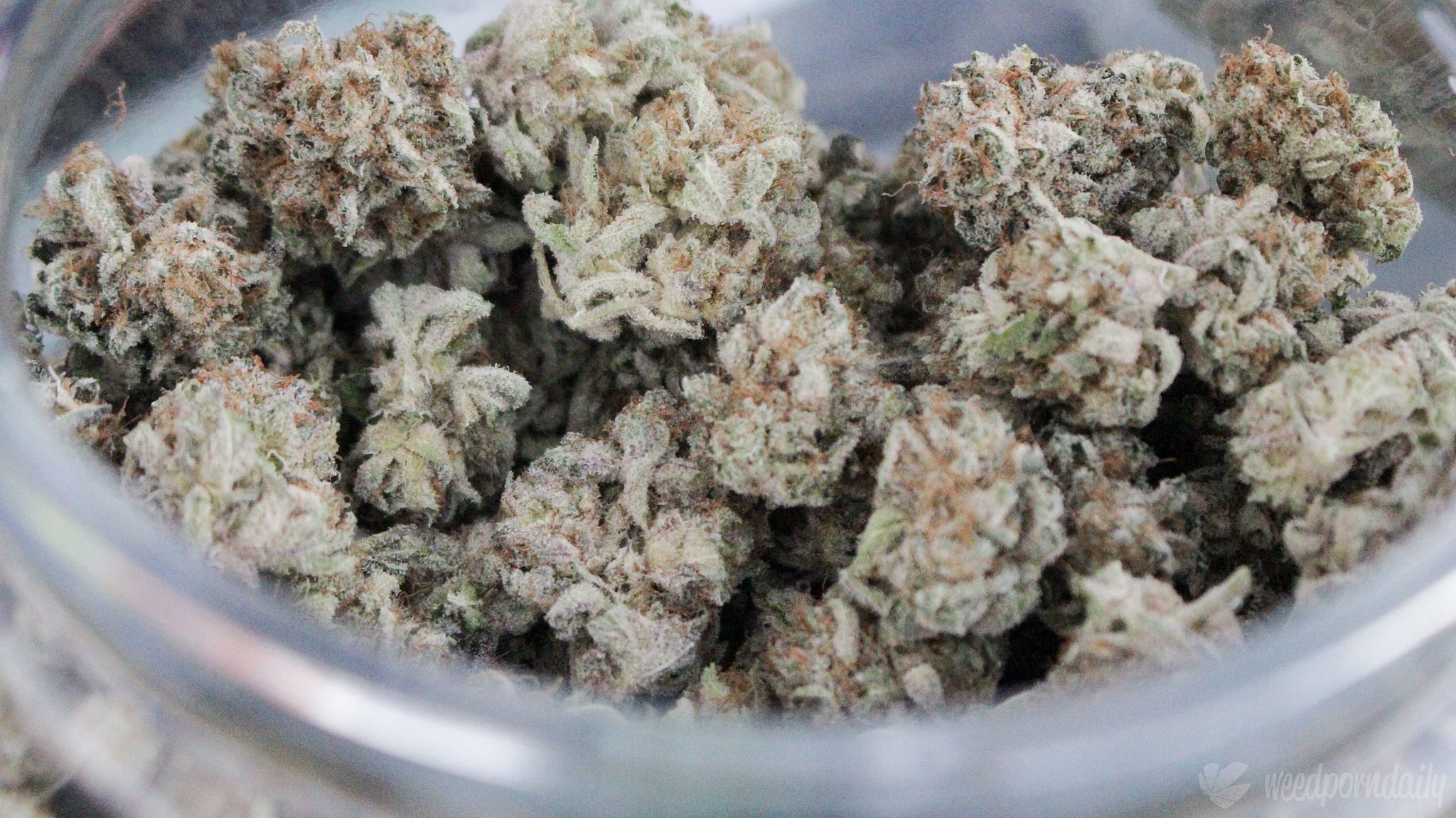 A key Senate committee approved a spending bill on Thursday that again contains a provision preventing the Justice Department from intervening in medical cannabis states—despite objections raised by one senator who ultimately withdrew an amendment he filed to undermine the rider.
But while the House of Representatives passed legislation this summer to extend those protections to all state marijuana programs, no members of the Senate Appropriations Committee attempted to insert similar far-reaching language to shield laws allowing recreational cannabis use and sales from federal interference.
There are several reasons for that, unrelated to the panel's feelings about broader reform in general. A  primary factor is that congressional appropriators made a "gentleman's agreement" earlier this year not to add new policy-related riders to spending legislation out of concern that inserting controversial "poison pills" could jeopardize passage of the overall bills.
Sen. Chris Coons (D-DE), a member of the Appropriations Committee, told Marijuana Moment it was because of a "bipartisan agreement to add no new policy into the bill in order to get it out" of committee that he previously voted against a marijuana amendment that he personally supported.
"There were a number of things that I am opposed to that remained in the bill that I would've preferred to have out," he said, highlighting the complicated nature of voting on large-scale bills to fund federal agencies. "There were things that were not in the bill that I would have preferred to have in."
"I know that this bill is a funding bill. It's not an authorization bill," Sen. Jeanne Shaheen (D-NH) said at a Commerce, Justice, Science (CJS) Appropriations Subcommittee markup on Tuesday. "We've all tried to refrain from putting poison pill riders in our appropriations bill, and so as a result, we don't address many of the controversial issues that both Democrats and Republicans would like to confront."
"The Senate Appropriations Committee isn't allowing policy riders, so it hasn't been a priority since language is already in House bill," Michael Correia, government relations director for the National Cannabis Industry Association, told Marijuana Moment to explain why legalization groups didn't fight very hard this year to convince senators to push the more far-reaching state protections.
Recognizing the difficulty in overcoming the budget agreement, a lobbyist with the Marijuana Policy Project (MPP) proactively encouraged senators not to push for a cannabis amendment.
Don Murphy, director of federal policies for MPP, told Marijuana Moment that advocates have their "resources spread thin" as they work to advance various pieces of cannabis legislation such as the bipartisan marijuana banking bill that the House passed overwhelmingly on Wednesday. Murphy said "we had few options but to put all our eggs in the conference committee basket."
In other words, the last chance to get a more expansive marijuana provision in the enacted CJS appropriations bill for Fiscal Year 2020 is for Senate negotiators to agree to merge the House-passed language into the final package sent to the president—a dubious prospect given the overall agreement among lawmakers to not add new policy riders.
Even without that agreement, the prospects of getting the conference committee to adopt a marijuana provision approved by only one chamber would be a far reach.
Last year, for example, an amendment to a Senate-passed spending bill that would've prevented the U.S. Department of Veterans Affairs from spending its funds to enforce a policy against having its doctors fill out medical cannabis recommendation was removed in conference because the House didn't have companion language.
Both the Senate and House passed amendments in 2016 to allow veterans to obtain cannabis recommendations from their doctors at VA but, because the language differed slightly, it was also removed, demonstrating the complications that await any attempt to keep the House-passed cannabis protections measure in the final bicameral negotiated spending bill.
A losing vote in the Senate Appropriations Committee on the broad state protection amendment, advocates feared, could further jeopardize efforts to advance the language in conference.
That said, Sen. Jeff Merkley (D-OR) told Marijuana Moment on Thursday that he "didn't expect [the amendment] to be raised" in Senate committee and that it's "going to be raised in conference." The senator did introduce an amendment last year that would've expanded protections to all legal marijuana states, but he withdrew it rather than force a vote he thought he might have lost.
Justin Strekal, political director of NORML, expressed frustration that "the Senate Appropriations Committee refuses to acknowledge their role in the perpetuation of marijuana prohibition."
"The continued allowance of taxpayer dollars to be used to perpetuate criminalization is a failed public policy," he said.
What would have happened if a member of the Appropriations Committee had introduced an amendment expanding cannabis protections?
Marijuana Moment spoke to more than a dozen senators, including several appropriators, in recent weeks to get a sense of where the chamber stands on the issue.
Generally speaking, senators who were interviewed said they support the intent—that states' rights should be prioritized and thus their cannabis programs should be protected from federal intervention—but several added that they would need to see the exact language of any proposed amendment before stating how they'd vote.
Sen. Lisa Murkowski (R-AK) said in July that "we want to make sure that whether you support legal marijuana or not, those states that have legalized, when people are operating within the laws of those states, we want to make sure those protections are there."
But in a follow-up interview on Thursday, the senator, who is a member of the Appropriations Committee, said, "I think they're trying to take in the bites that they can so I respect that they've got differing views within the subcommittee on that. I think they were trying to thread the needle."
Sen. Jerry Moran (R-KS), chair of the CJS Appropriations Subcommittee, told Marijuana Moment that he has "not reached a conclusion" about how he'd vote if an amendment protecting all state cannabis programs was brought up, and he added that it's "uncertain" where the full Appropriations Committee would come down on it, which is partly why no such measure was introduced.
"It would ultimately make it difficult for this bill to pass," he said of the amendment. "The end result, I think, would be that CJS becomes another bill that gets sidelined because of controversial issues in it."
"I wouldn't be surprised if this is a topic that arrives in the full Senate," he said.
Sen. Tim Kaine (D-VA) said he believes "that we should" pass a spending bill that includes the cannabis protections.
"I have sponsored legislation to decriminalize marijuana at the federal level and to allow states to make their own rules, so that's certainly consistent with the position I've taken in the past," he said. "I don't think we need federal marijuana laws—at this point, we should leave it up to the states."
"I do think it's a states' rights issue," Sen. Jon Tester (D-MT), another appropriator, said, though he also clarified he'd still need to look at the specific language.
"We should be looking at that and respecting what states have done," Sen. Catherine Cortez Masto (D-NV) said, adding that she'd be "likely to support" such a proposal.
Others—including Sens. Susan Collins (R-ME) Sen. Ed Markey (D-MA), John Kennedy (R-LA), John Boozman (R-AR) and John Hoeven (R-ND)—said they didn't have enough information to weigh in on the proposal.
While an amendment to shield all state marijuana laws was ultimately not produced during the Thursday committee markup, there was discussion about the existing rider for medical cannabis protections, which was first enacted in 2014 and has since been extended for each subsequent fiscal year.
Sen. James Lankford (R-OK) raised concerns about cannabis advertising and stated that the spending legislation contains "an affirmation of marijuana for the states that have approved it."
Like last year, the senator filed an amendment that would gut the existing rider, which this year was included in the base bill as introduced.
"I would just hope in our conversation about [e-cigarette] vaping flavors in the days ahead that we somehow pay attention to how THC is being targeted to children as well," he said. "We seem to be ignoring that, and I know I'm going to lose this vote so I'm not going to call for it, but I would love to do a dialogue on these issues to say are we really going to ignore the way THC is targeted to kids."
Listen to the panel's marijuana conversation, starting at about 2:05:00 into the audio below:
Sen. Richard Shelby (R-AL), the panel's chairman, chimed in to say that "this issue is not going to go away and it's going to get worse."
Moran said during the debate that "there was a bipartisan agreement" on the medical cannabis rider and that it was part of the base legislation "in an effort to limit possible amendments on this topic that may be ever more controversial." He added that he'd be "personally and professionally very interested in joining the debate about the goals that Senator Lankford wishes to achieve."
"I have been one who has said, as a state since we have gone that way [by legalizing marijuana], my job is to make sure that what is now legal" is protected, Murkowski said, adding that she remains concerned about children having access to cannabis.
Sen. Dick Durbin (D-IL) noted that Illinois became the latest state to legalize marijuana for adult use earlier this year and that he's "glad that we are finally leaving the criminalization of marijuana and the wreckage it's left behind on many people."
But, citing research restrictions on marijuana caused by its Schedule I status, he said that "health claims are being made for cannabis and its derivatives that are far beyond anything proven by clinical testing, and that should come to an end."
In separate spending legislation, the Appropriations Committee approved bills last week that include provisions that continue to prohibit Washington, D.C. from using its tax dollars to establish a legal marijuana program and provide funding to the U.S. Department of Agriculture to implement regulations for hemp.
Aaron Houston contributed reporting from Capitol Hill for this story.
Photo courtesy of WeedPornDaily.
Montana Governor Signs Marijuana Legalization Implementation Bill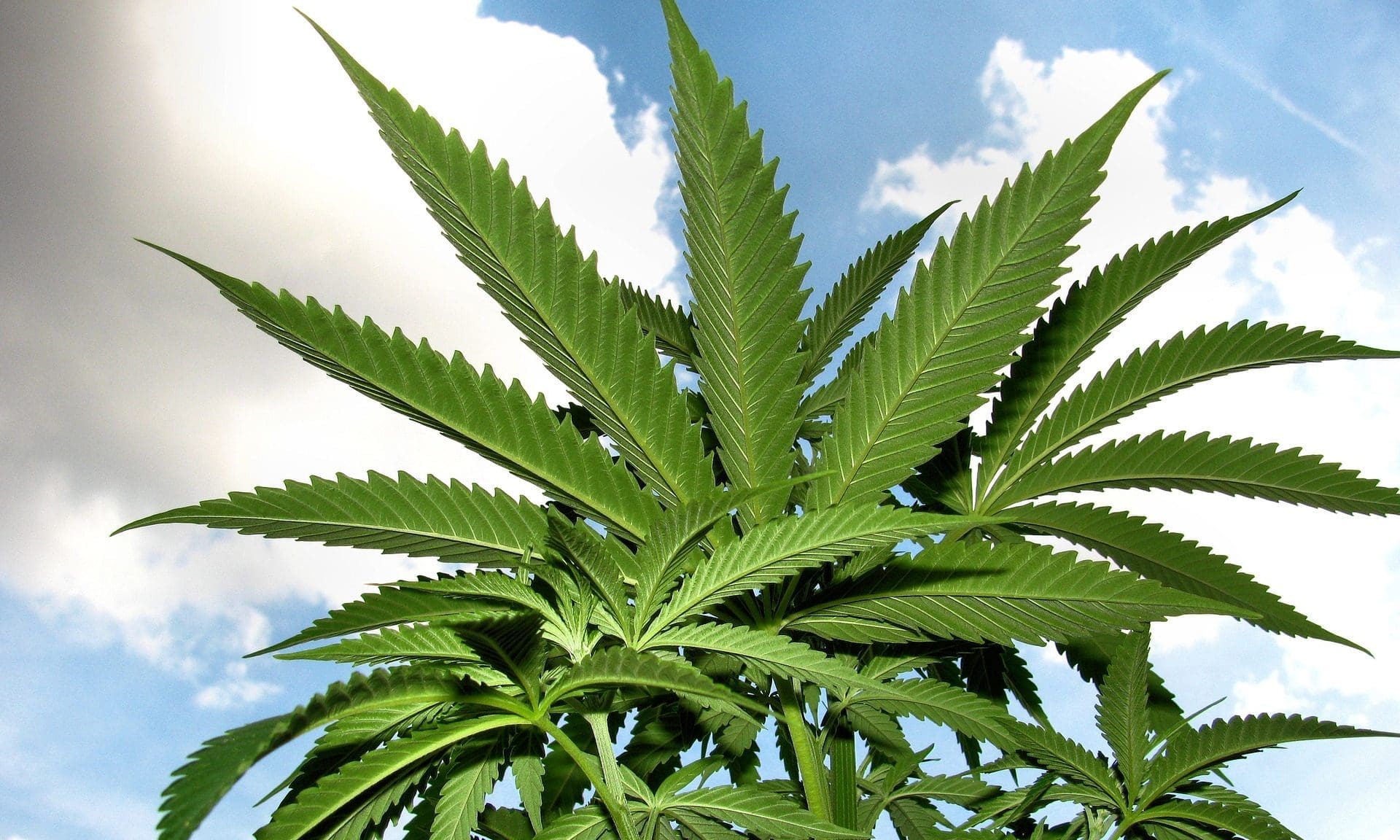 The legislation makes some changes to the voter-approved cannabis measure but is closer to the ballot initiative than some plans lawmakers floated this session.
By Arren Kimbel-Sannit, Daily Montanan
Montana Gov. Greg Gianforte (R) on Tuesday signed House Bill 701, landmark legislation that implements and regulates the recreational marijuana program that voters approved in a ballot initiative last year and funds a substance abuse prevention program that the new governor has championed since his first days in office.
The bill, sponsored by Rep. Mike Hopkins, R-Missoula, followed a long and bumpy path to the governor's desk, emerging among a slew of other proposals in the back half of the session. Even on the 67th Legislature's final day, the Senate considered an ultimately failed proposal to alter HB701's carefully negotiated taxation and revenue allocation structure and significantly tighten medical card requirements.
Under HB701, retail sails of recreational marijuana for adults 21 and older will begin in January of next year. The half of Montana counties that voted for I-190, the ballot initiative legalizing adult-use cannabis, will have recreational in their borders by default, while voters in the the other half of counties will have to take an affirmative action to bring recreational marijuana in their boundaries if so desired. Recreational pot will be taxed at 20 percent, while medical marijuana will retain a 5 percent tax. The bill also moves operation and regulation of the state's marijuana program from the Department of Public Health and Human Services to the Department of Revenue.
And it creates a special drug court to handle the review and possible resentencing or expungement of past marijuana-related convictions, a key goal of criminal justice advocates for the marijuana program.
The new marijuana law also uses tax revenues from the sale of the product—which could reach tens of millions of dollars a year, depending on the estimate—to help finance the HEART Fund, a drug treatment program that would dole out state money to local organizations and non-profits to fill gaps in the continuum of substance abuse care and prevention services, Gianforte's office said.
With marijuana revenues, federal Medicaid match dollars and an infusion of tobacco settlement funds, the governor's office estimated that the HEART Fund—short for Healing and Ending Addiction through Recovery and Treatment—could invest $25 million a year in substance abuse treatment.
"From the start, I've been clear that we need to bring more resources to bear to combat the drug epidemic that's devastating our communities," Gianforte said in his statement. "Funding a full continuum of substance abuse prevention and treatment programs for communities, the HEART Fund will offer new supports to Montanans who want to get clean, sober, and healthy."
How much to tax pot and what to do with the money formed the core of debate over HB701. I-190 laid out a plan for revenues from a 20 percent tax to fund veterans services, park and trail maintenance and the acquisition of conservation easements through Habitat Montana. But the initiative, which passed with a healthy 57 percent of the vote, was quickly challenged in court, as only the Legislature has the constitutional authority to appropriate state funds. The suit is still ongoing.
So lawmakers this session set about drafting plans to spend or save the money themselves. Some conservatives favored a plan to lower the tax on recreational pot, fearing that a 20 percent levy would drive consumers to the black market, and put revenues in an interest-bearing trust fund that could be used to defray negative effects of legalization further down the line. Democrats wanted to hew as close to I-190 as possible, arguing that anything else disregarded the will of the voters and the pro-public lands ethos that underlies much of Montana politics.
Initially, HB701 made minor investments in parks, trails and non-game wildlife, paid into the HEART Fund at a rate of $6 million a year and left the rest to the general fund. But regular agitation from conservation groups and a deal struck in the Senate restored part of I-190's funding structure, albeit on a delayed schedule, and revived many of its other provisions, earning support from initiative backers and authors who had been hesitant to embrace any legislative changes to I-190 earlier in the session.
"Since January, we've been focused on implementing the will of Montana voters in a safe, responsible, and appropriately regulated manner. House Bill 701 accomplishes this," Gianforte said in a press statement sent out after he signed the bill May 18.
This piece was first published by Daily Montanan.
Louisiana Marijuana Legalization Effort Stalls After House Rejects Complementary Tax Proposal
Louisiana Marijuana Legalization Effort Stalls After House Rejects Complementary Tax Proposal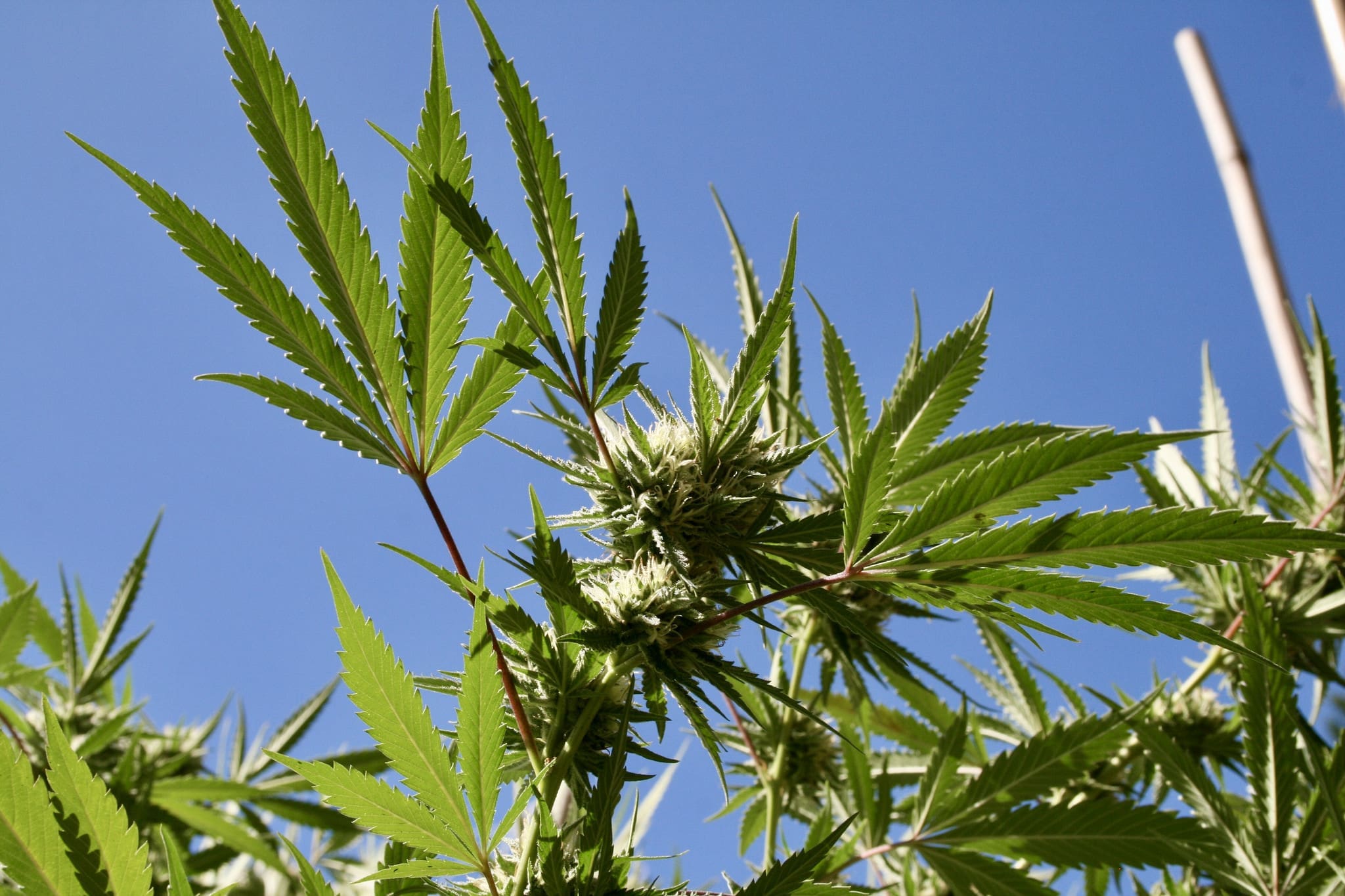 An effort to legalize marijuana in Louisiana appeared to reach a dead end on Tuesday, with the House of Representatives rejecting a complementary measure to impose taxes on cannabis sales ahead of a scheduled vote on the broader proposal.
Advocates have been closely monitoring the legislature this session as numerous cannabis reform proposals move through the traditionally conservative state—including bills to decriminalize marijuana possession and legalize the smoking of cannabis flower by medical patients.
The recreational legalization bill from Rep. Richard Nelson (R) represented the most comprehensive piece of marijuana legislation to advance. But with the House voting against the related tax bill, it appears likely that the main measure would face a similar fate if the sponsor insisted on a floor vote. The legalization measure, along with another companion bill setting licensing fees for cannabis businesses, were scheduled for floor consideration on Tuesday but Nelson moved to have them set aside.
The overall plan would have allowed adults 21 and older to purchase and possess marijuana from licensed retailers. Possession of up to two and a half pounds of cannabis would have been lawful.
Under one version of the bill, regulators would have been tasked with creating a permit for adults to grow up to six plants for personal use, but Nelson was prepared to remove that provision with an amendment he filed in an effort to build support from colleagues. The sponsor also floated a change that would have delayed legalization's taking effect until cannabis is federally rescheduled.
The complementary bill that would have levied a 15 percent sales tax on cannabis products, in addition to state and local taxes. It would also have divided tax revenue between the state general fund and the local local jurisdictions where sales take place. It lost in a vote of 47-48, while 70 votes were needed to meet the two-thirds threshold for passage of tax legislation.
The separate fee measure from Nelson would have established a $2,500 annual fee for cannabis business licenses and a $100 annual fee for a personal cultivation permit.
Legalization's stalling comes on the heels of a new poll showing that constituents in some of the most firmly Republican districts in the state support the policy change.
This also comes after the governor of another traditionally conservative state, Alabama, signed a bill to legalize medical cannabis.
—
Marijuana Moment is already tracking more than 1,100 cannabis, psychedelics and drug policy bills in state legislatures and Congress this year. Patreon supporters pledging at least $25/month get access to our interactive maps, charts and hearing calendar so they don't miss any developments.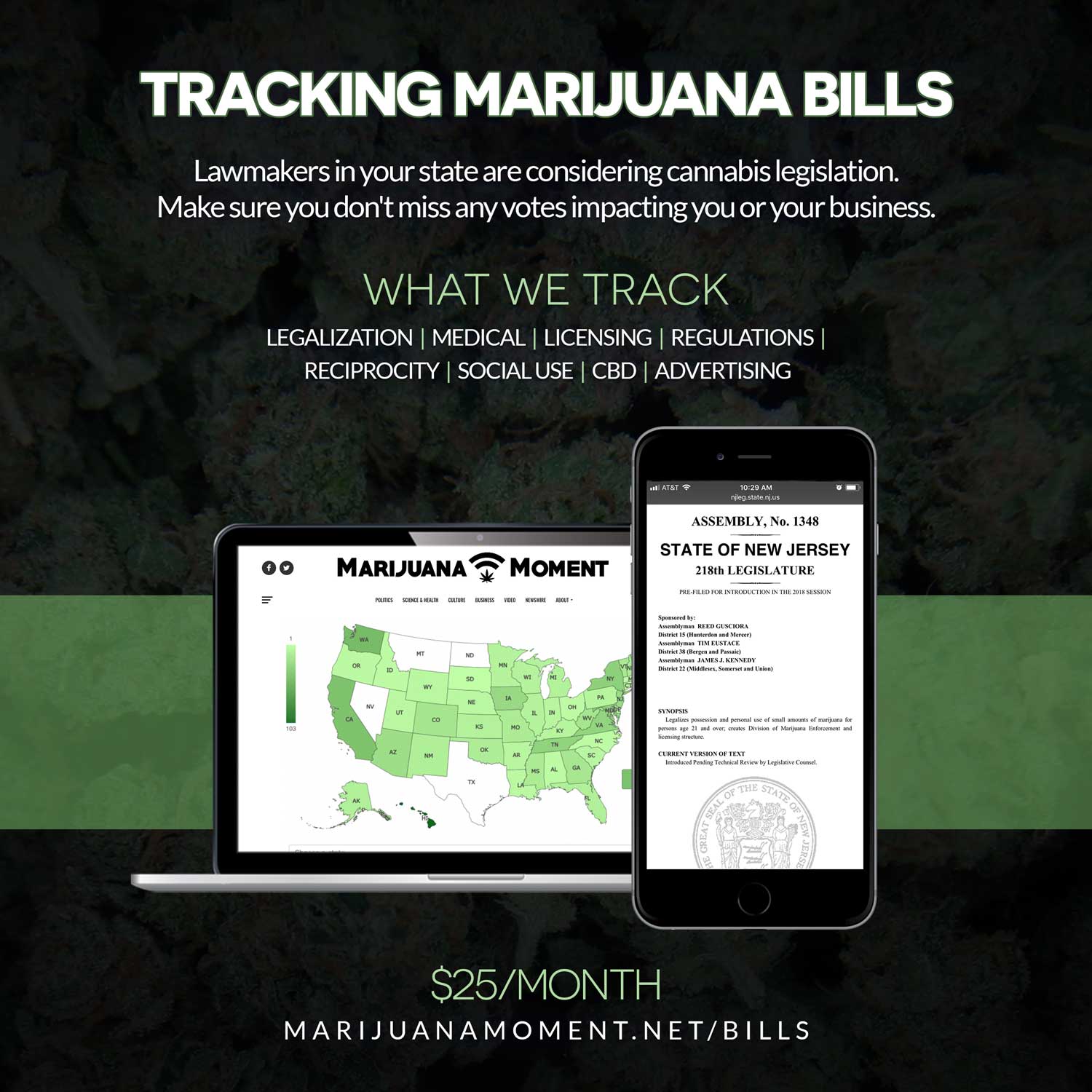 Learn more about our marijuana bill tracker and become a supporter on Patreon to get access.
—
The developments on the Louisiana legalization legislation and the connected bills comes as several other cannabis reform measures are advancing. Here's a breakdown of where those pieces of legislation stand:
HB 652: Decriminalize possession of up to 14 grams of marijuana, making it punishable by a $100 fine without the threat of jail time. Status: The legislation cleared the House last week and has been referred to the Senate Judiciary Committee.
HB 391: Allow medical marijuana patients to access smokable, whole-flower cannabis products. Status: The bill passed the House and one Senate committee this month. It is now on the Senate floor.
HB 514: Impose taxes on flower medical marijuana products if they are legalized. Status: The measure was approved in the House last month and also advanced through the committee process in the Senate, where it now awaits a floor vote.
HB 243: Remove criminal penalties for marijuana if it is legalized. Status: This proposal cleared the House Administration of Criminal Justice Committee last month and is awaiting scheduling for a House floor vote.
HB 709: Establish certain regulations for a marijuana market if legalized, including provisions meant to promote social equity in the industry. Status: The bill was approved on second reading in the House on Monday as a substitute for a prior measure that advanced out of committee.
HB 640: Align Louisiana's hemp regulations with federal rules that were finalized and took effect in March. Status: The House approved the measure last week and the Senate Agriculture, Forestry, Aquaculture, and Rural Development Committee lightly amended and approved it on Tuesday.
HB 567: Repeal a current law that requires illicit cannabis sellers to purchase tax stamps for their products. Status: The bill was approved by the House Ways and Means Committee last week and is scheduled for floor debate on Tuesday.
When it comes to broader legalization, while advocates generally expected resistance from Gov. John Bel Edwards (D), who has repeatedly expressed opposition to the reform, he did say last month that he has "great interest" in the legalization proposal, and he pledged to take a serious look at its various provisions.
Last year, the legislature significantly expanded the state's medical marijuana program by passing a bill that allows physicians to recommend cannabis to patients for any debilitating condition that they deem fit instead of from the limited list of maladies that's used under current law.
Edwards signed the measure in June 2020 and it took effect weeks later.
Two other recent polls—including one personally commissioned by a top Republican lawmaker—have found that a majority of voters are in favor of legalizing cannabis for adult use.
Mississippi Voters Want To Impeach Justices Who Overturned Medical Marijuana, Poll Shows
Photo courtesy of Brian Shamblen.
Connecticut Lawmakers Hold Marijuana Meeting With Governor's Office As New Poll Shows Majority Support For Legalization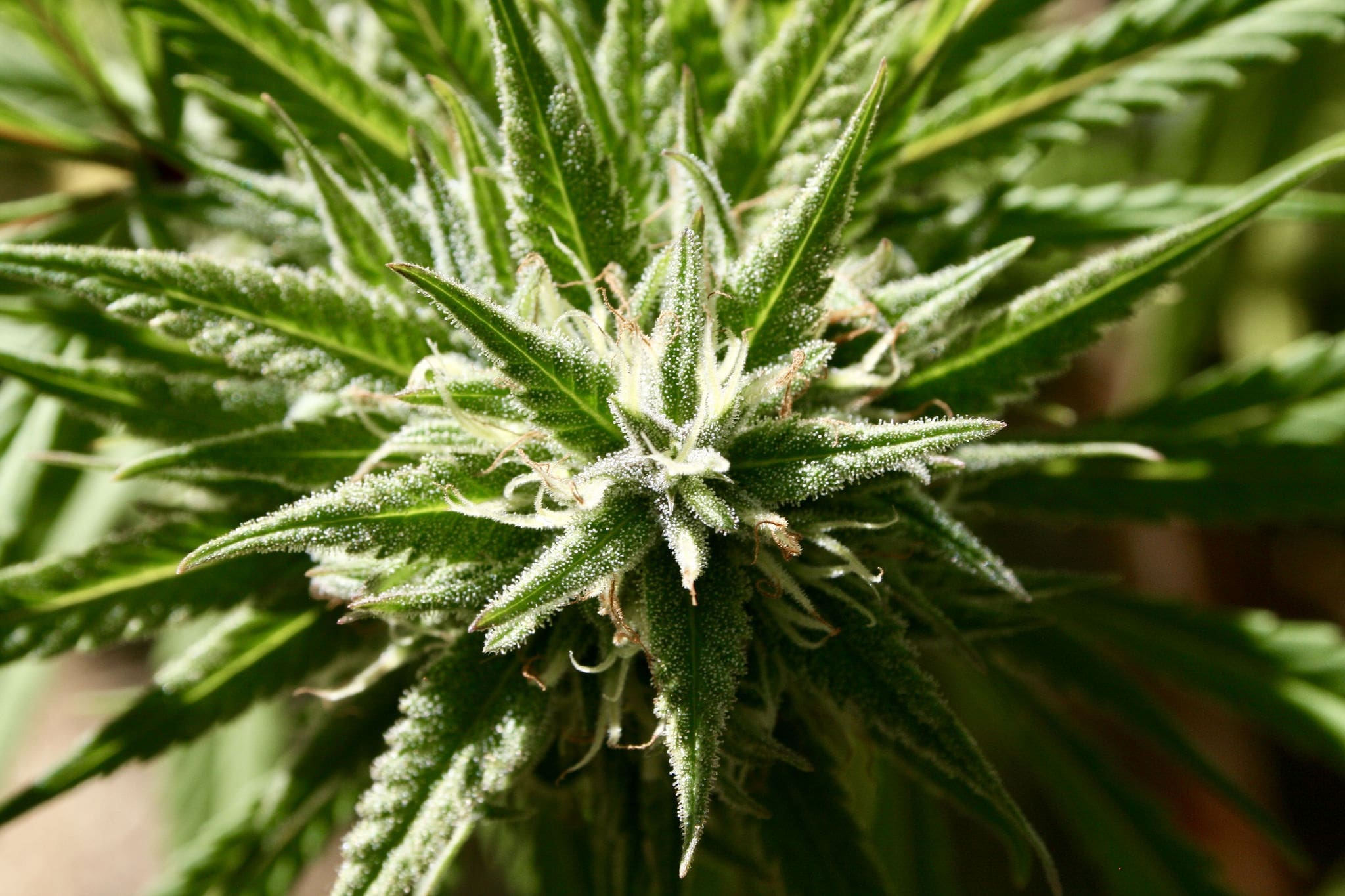 Legislative leaders will meet with the office of Connecticut Gov. Ned Lamont (D) on Tuesday to continue negotiating a plan to legalize marijuana in the state—a development that comes as a new poll shows majority support for the policy change among voters.
With the legislative session ending on June 9, there's a sense of urgency to enact the reform, which has long been a goal of the Lamont administration and top lawmakers. They've held several meetings to reach an agreement about what a legal cannabis market should look like, but there are still some sticking points that need to be resolved.
House Majority Leader Jason Rojas (D) said negotiations are currently centering on who would qualify as a social equity applicant. Getting that designation would come with benefits in the cannabis business licensing process.
"We're working with the administration. We have a meeting lined up for this evening. We've certainly gotten some edits from the administration that we were able to consider," he said during a press briefing on Tuesday.
"We're really finalizing on getting down to the definition of an equity applicant. I think that's been the primary goal for folks on both sides of the discussion," he said. "We do have a definition that we'll share with the administration so that we can move forward from there."
Given the tight deadline legislators are facing—in addition to the progress being made in negotiations—House Speaker Matt Ritter (D) said earlier this month that the legislature would be open to taking up the issue in a special session to resolve differences between the legalization bills that have been put forward by lawmakers and Lamont.
The governor's chief of staff said that administration officials have been "meeting with legislative negotiators," and they're "waiting for them to provide us a revised draft" of a reform bill. It appears that lawmakers are making some progress toward that goal with Rojas saying they will present the governor's office with a new equity definition on Tuesday evening.
Advocates are pleased to see the high-level discussions reaching the point of nailing down what kind of cannabis business constitutes an equity applicant.
"Defining equity has always been at the heart of the legalization conversation and I'm encouraged that our legislative champions are laser focused on getting this right," Jason Ortiz, the policy director for the pro-legalization advocacy group CURE CT and a member of a legalization working group assembled by Lamont that issued recommendations on social equity. "This is the hard part, but getting here is a strong sign we are close to final language and that's incredibly exciting."
According to a new poll, Connecticut voters are done waiting for legalization to happen.
Sixty-four percent of residents in the state favor legalizing cannabis for adult use, the survey from Sacred Heart University that was released on Tuesday found.
Further, 76 percent of respondents said that marijuana has the same or fewer effects compared to alcohol. And 62 percent said they favor expunging prior cannabis convictions.
They survey involved interviews with 1,000 residents from April 20-26. And the results are consistent with past polling on the subject.
A bill to legalize marijuana for adult use that the governor proposed as part of his budget cleared the Judiciary Committee last month after being amended by the panel. But if a legalization measure isn't enacted this year, Lamont said earlier this month that he anticipates that the issue could go before voters.
"Marijuana is sort of interesting to me. When it goes to a vote of the people through some sort of a referendum, it passes overwhelmingly. When it goes through a legislature and a lot of telephone calls are made, it's slim or doesn't pass," the governor said. "We're trying to do it through the legislature. Folks are elected to make a decision, and we'll see where it goes. If it doesn't, we'll probably end up in a referendum."
Ritter similarly said last year that if the legislature isn't able to pass a legalization bill, he will move to put a question on the state's 2022 ballot that would leave the matter to voters.
A competing legalization measure from Rep. Robyn Porter (D), which is favored by many legalization advocates for its focus on social equity, was approved in the Labor and Public Employees Committee in March.
Lamont, who convened an informal work group in recent months to make recommendations on the policy change, initially described his legalization plan as a "comprehensive framework for the cultivation, manufacture, sale, possession, use, and taxation of cannabis that prioritizes public health, public safety, and social justice."
But while advocates have strongly criticized the governor's plan as inadequate when it comes to equity provisions, Ritter said in March that "optimism abounds" as lawmakers work to merge proposals into a final legalization bill.
Rojas also said that "in principle, equity is important to both the administration and the legislature, and we're going to work through those details."
To that end, the majority leader said that working groups have been formed in the Democratic caucuses of the legislature to go through the governor's proposal and the committee-approved reform bill.
In February, a Lamont administration official stressed during a hearing in the House Judiciary Committee that Lamont's proposal it is "not a final bill," and they want activists "at the table" to further inform the legislation.
The legislature has considered legalization proposals on several occasions in recent years, including a bill that Democrats introduced last year on the governor's behalf. Those bills stalled, however.
Lamont reiterated his support for legalizing marijuana during his annual State of the State address in January, stating that he would be working with the legislature to advance the reform this session.
Ritter said in November that legalization in the state is "inevitable." He added later that month that "I think it's got a 50–50 chance of passing [in 2021], and I think you should have a vote regardless." The governor said in an interview earlier this year that he puts the odds of his legislation passing at "60-40 percent chance."
The governor has compared the need for regional coordination on marijuana policy to the coronavirus response, stating that officials have "got to think regionally when it comes to how we deal with the pandemic—and I think we have to think regionally when it comes to marijuana, as well."
He also said that legalization in Connecticut could potentially reduce the spread of COVID-19 by limiting out-of-state trips to purchase legal cannabis in neighboring states such as Massachusetts and New Jersey.
Mississippi Voters Want To Impeach Justices Who Overturned Medical Marijuana, Poll Shows
Photo courtesy of Brian Shamblen.