D.C. Mayor Announces She's Filing A Bill To Legalize Marijuana Sales In The Nation's Capital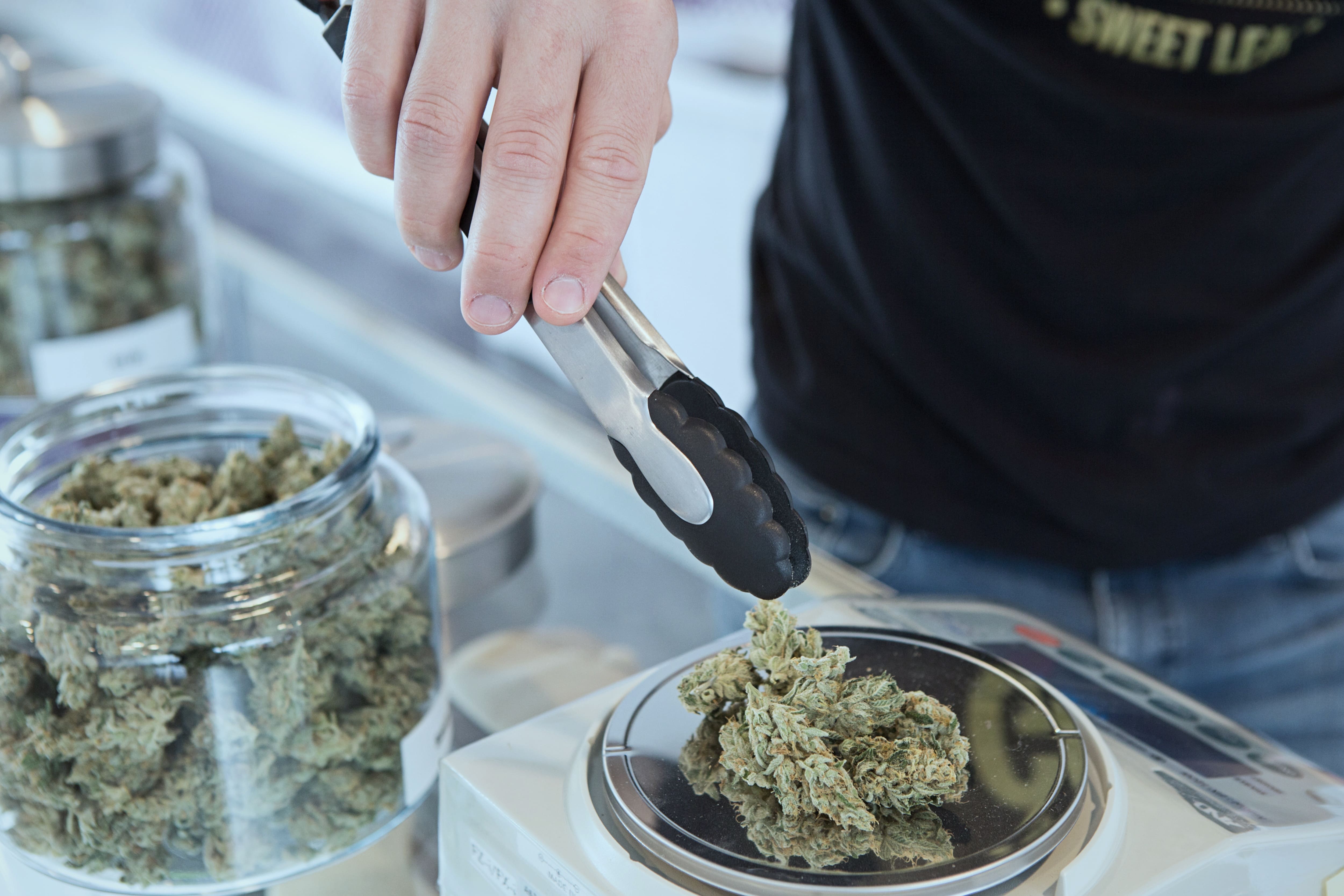 Low-level possession and home cultivation of marijuana has been legal in the nation's capital since voters' passage of a ballot measure on the issue in 2014. But consumers there have had no legal place to purchase cannabis.
That could soon change under legislation that Washington, D.C. Mayor Muriel Bowser (D) is announcing on Thursday that she will send to the District of Columbia Council for consideration.
The mayor and a majority of councilmembers have for several years supported adding a legal sales component to the city's marijuana law, but they have been blocked by a federal spending rider continually approved by Congress that prevents the District from using local funding to pay for it.
But now that Democrats control the House of Representatives, supporters are hopeful that the provision will be removed from 2020 appropriations legislation.
In the meantime, they mayor believes she and councilmembers can take basic preparatory steps such as introducing a bill and moving it through the Council's legislative process so that that city will be ready to implement a legal sales program as soon as Congress removes the roadblock to enactment.
Bowser announced details of the legislation at a press conference on Thursday, calling federal spending rider a "shameful abuse of congressional power that has left us with a significant public safety problem."
Join us live as we announce the #SafeCannabisDC Sales Act of 2019, ensuring the safe, clear and equitable use of cannabis within the District. https://t.co/VoI6MbJlIn

— Mayor Muriel Bowser (@MayorBowser) May 2, 2019
"Right now our laws are basically leading adults who want to use cannabis to an illegal market," she said. "And illegal markets aren't safe."
Individuals and families have suffered and continue to suffer because of the criminalization of marijuana. Legalizing recreational marijuana sales is a matter of equity and opportunity. It's about helping individuals like Cameron get a #FairShot.#SafeCannabisDC pic.twitter.com/0P2DSJ0eUY

— Mayor Muriel Bowser (@MayorBowser) May 2, 2019
Bowser's proposal would allow adults over age 21 to daily purchase up to one ounce of usable cannabis flower, five grams of concentrates, 16 ounces of edibles, or 72 ounces of liquid cannabinoid products per day.
Delivery services and on-site consumption at dispensaries would be allowed.
A tax of 17 percent would be applied at the point of sale, with revenues going toward housing and health programs.
The bill would create licenses for cultivation, manufacturing, distribution, retail and testing businesses, and the city's existing medical cannabis providers would get a six-month head start on the adult-use market before other facilities could be licensed.
We want to be able to regulate, we want to be able to make sure we are collecting our fair share in taxes, we want to invest those taxes in communities that have been disproportionately affected, and we want to train and hire DC residents. #SafeCannabisDC https://t.co/lqIn8tofJo

— Muriel Bowser (@MurielBowser) May 2, 2019
Bowser's legislation would require that 60 percent of owners of new marijuana licenses and 60 percent of employees be D.C. residents.
It would also provide for the automatic sealing of prior criminal records for most marijuana offenses.
"It's now time to move the D.C. cannabis economy into a regulated marketplace," NORML Political Director Justin Strekal said. "With thoughtful regulations, city leaders will restrict access by minors, ensure product quality and consumer safety, improve community-police relations and generate revenue to reinvest in the areas that have been hardest hit by the failed policy of marijuana criminalization. Congress must respect the will of D.C. residents and allow the duly elected representatives to do their job."
Council Chairman Phil Mendelson (D) told a Washington Post reporter that the body will hold hearings on the legislation.