Governors, Banking Associations And State Treasurers Tell Congress To Pass Marijuana Banking Bill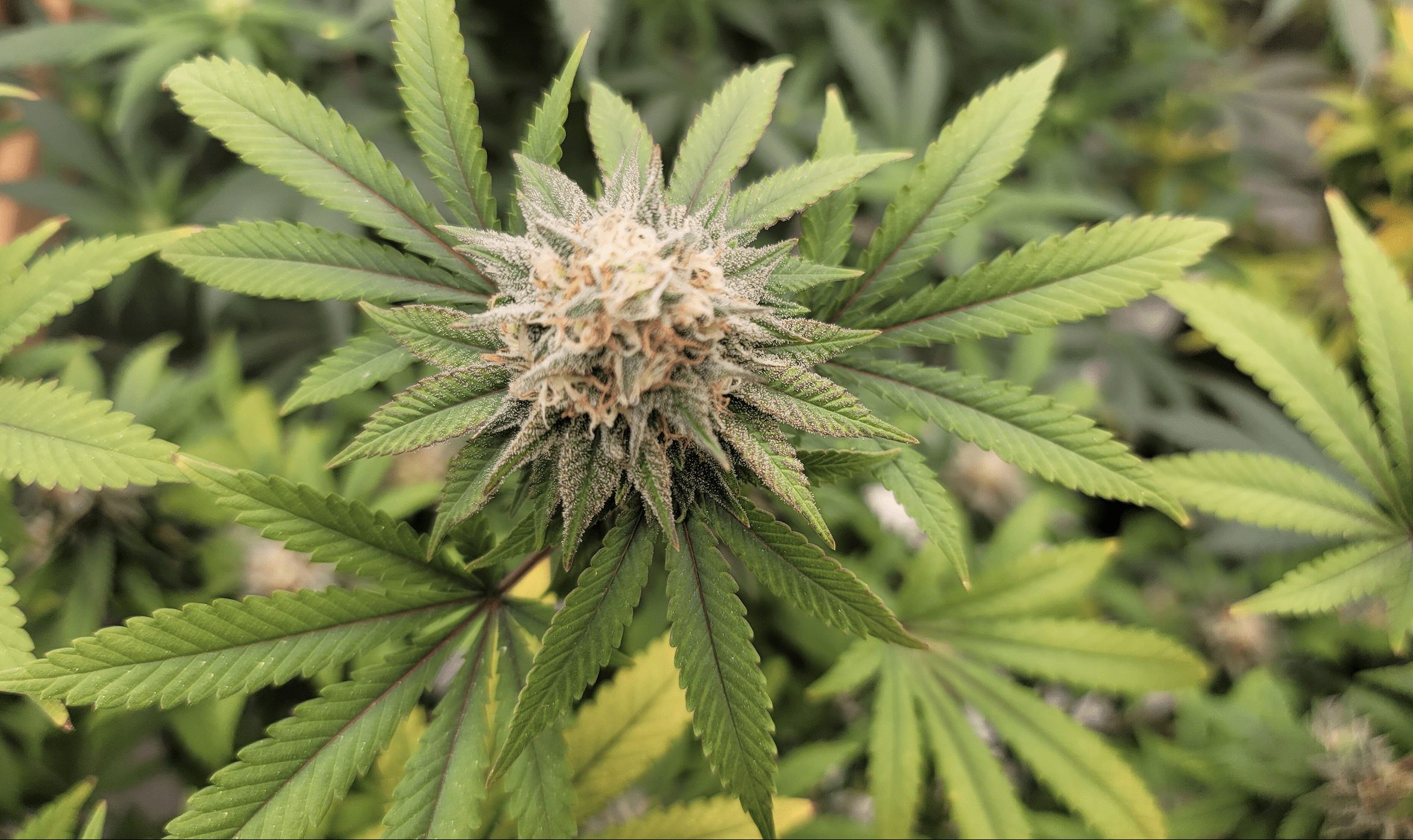 The governors of 20 states and one U.S. territory—as well as bankers associations representing every state in the country and a coalition of state treasurers—recently sent letters to House leadership, expressing support for a bill to protect banks that service state-legal marijuana businesses that the chamber is set to vote on within hours.
Colorado Gov. Jared Polis (D) led the governors' letter on Monday, which states that the officials "strongly support the passage of the Secure and Fair Enforcement (SAFE) Banking Act" in order to "remove the legal uncertainty and allow banks and credit unions to provide services to state-licensed cannabis-related businesses."
"Because few banks and credit unions provide these services, state-licensed cannabis businesses predominantly operate on a cash basis," the governors wrote. "Without banking services, state-licensed cannabis businesses are unable to write checks, make and receive electronic payments, utilize a payroll provider, or accept credit and debit cards."
"Cash only businesses pose a significant public safety risk to customers and employees. The cash-only environment also burdens state and local government agencies that must collect tax and fee payments in person and in cash, which creates additional public expenses and employee safety risks."
"State and federal governments have a shared interest in upholding the rule of law, protecting public safety, and transitioning markets out of the shadows and into our transparent and regulated banking system. Many of our states have implemented laws and regulations to reduce these risks while ensuring financial accountability of the cannabis industry. These public safety risks can be further mitigated on the federal level by passing the SAFE Banking Act to provide state-licensed cannabis businesses with access to banking service providers."
I applaud the House for acting today to pass the #SAFEBankingAct which will provide Washington state-licensed cannabis businesses a safer, more transparent financial market.

— Governor Jay Inslee (@GovInslee) April 20, 2021
Alongside Polis, the governors of California, Connecticut, Illinois, Louisiana, Maine, Massachusetts, Michigan, Nevada, New Jersey, New Mexico, New York, North Dakota, Oregon, Pennsylvania, Utah, U.S. Virgin Islands, Virginia, Washington, West Virginia and Wisconsin signed the letter.
"I'm proud that my fellow Governors and I are urging Congress to make the common sense decision to allow state-licensed cannabis-related businesses to access our financial institutions," Polis said in a press release. "For more than a decade, Colorado has been a model of the success of these businesses and it's well past time that we allow them to join our transparent and regulated banking system."
Proud to be among 21 bipartisan Governors calling on Congress to pass the #SAFEBankingAct, which would provide banking services for businesses in medical & legal cannabis states like OR. Thanks to @RepBlumenauer & @SenJeffMerkley for introducing this bill. https://t.co/DoA6zR46Ao

— Governor Kate Brown (@OregonGovBrown) April 19, 2021
Separately, bankers associations from all 50 states plus Puerto Rico sent a letter to House leadership on Monday that similarly voices support for passing the SAFE Banking Act, which they characterized as "an important step to address the conflict between federal and state laws and how banks safely work with legal cannabis and cannabis related businesses."
51 state bankers associations also wrote @HouseDemocrats @HouseGOP today urging lawmakers to support the "strongly bipartisan" #SAFEBanking Act of 2021, which would help "banks safely work with legal cannabis and cannabis related businesses." https://t.co/tZWqC5bsJN pic.twitter.com/Pf0iclRrzI

— American Bankers Association (@ABABankers) April 19, 2021
"Although we do not take a position on the legalization of marijuana, our members are committed to serving the financial needs of their communities—including those that have voted to legalize cannabis," the letter states. "Despite this ever-growing voter preference, current federal law continues to prevent banks from safely banking these businesses without fear of federal sanctions. As a result, this segment of our local economies is forced to operate on an all-cash basis, which creates serious public safety, revenue administration, and legal compliance concerns in the communities we serve."
"The SAFE Banking Act is a banking-specific bipartisan solution that would address the reality of the current marketplace and allow banks to serve cannabis-related businesses in states where the activity is legal," the associations said.
Last week, the National Association of State Treasurers also wrote to congressional leaders, saying that while its members don't take a position on legalization in general, the group "remains concerned by the ancillary effects posed by legitimate participants in the industry lacking reliable access to the federally regulated banking system."
"The National Association of State Treasurers continues to support commonsense federal laws and regulations to provide essential banking services to legitimate cannabis businesses, promote public safety and financial transparency, and facilitate tax and fee collection without compromising federal enforcement of anti- money laundering laws against criminal enterprises. To that extent, we fully support the key elements of the SAFE Banking Act that comport with our association's policy as outlined in this letter and that is contained in our policy resolution."
Three state attorneys general and the top prosecutor for Washington, D.C. sent a letter to congressional leaders earlier this month, and they also asked Congress to approve the reform.
The SAFE Banking Act, reintroduced by Rep. Ed Perlmutter (D-CO) and a long list of cosponsors last month, is expected to easily pass in the House after Monday's debate wraps up.
It passed as a standalone bill in the chamber in 2019 with strong bipartisan support, and its language was also attached to two pieces of coronavirus relief legislation that the House approved. It didn't advance in the Senate in any form under Republican control, however.
Among advocates and stakeholders, there's an expectation that this year will be different now that Democrats control both chambers and the White House.
The legislation would ensure that financial institutions could take on cannabis business clients without facing federal penalties. Fear of sanctions has kept many banks and credit unions from working with the industry, forcing marijuana firms to operate on a cash basis that makes them targets of crime and creates complications for financial regulators.
Days after the legislation was introduced in the House last month, it was also refiled in the Senate, where Sens. Jeff Merkley (D-OR) and Steve Daines (R-MT) are the chief sponsors. That version currently has 32 cosponsors. It remains to be seen when the bill will be scheduled for action in the chamber.
After it passed the House last Congress, advocates and stakeholders closely watched for any action to come out of the Senate Banking Committee, where it was referred after being transmitted to the chamber. But then-Chairman Mike Crapo (R-ID) did not hold a hearing on the proposal, despite talk of negotiations taking place regarding certain provisions.
Crapo said he opposed the reform proposal, but he signaled that he might be more amenable if it included certain provisions viewed as untenable to the industry, including a two percent THC potency limit on products in order for cannabis businesses to qualify to access financial services as well as blocking banking services for operators that sell high-potency vaping devices or edibles that could appeal to children.
Sen. Sherrod Brown (D-OH), who took the top seat in that panel after Democrats secured a majority in the Senate, told reporters in February that he's "willing" to move the cannabis banking bill, "but with it needs to come sentencing reform."
When legislative leaders announced that the SAFE Banking Act was getting a House vote in 2019,  there was pushback from some advocates who felt that Congress should have prioritized comprehensive reform to legalize marijuana and promote social equity, rather than start with a measure viewed as primarily friendly to industry interests.
Rep. Earl Blumenauer (D-OR), co-chair of the Congressional Cannabis Caucus and an original cosponsor of the bill, said last month that the plan is to pass the banking reform first this session because it "is a public safety crisis now," and it's "distinct—as we've heard from some of my colleagues—distinct from how they feel about comprehensive reform."
Meanwhile, congressional lawmakers are simultaneously preparing to introduce legislation to end federal cannabis prohibition.
Senate Majority Leader Chuck Schumer (D-NY), Senate Finance Chairman Ron Wyden (D-OR) and Sen. Cory Booker (D-NJ) are in the process of crafting a legalization bill, and they've already met with advocates to get feedback on how best to approach the policy change.
Schumer said last week that the legislation will be introduced and placed on the floor "soon."
On the House side, Judiciary Chairman Jerrold Nadler (D-NY) said recently that he plans to reintroduced his legalization bill, the Marijuana Opportunity, Reinvestment and Expungement (MORE) Act, which cleared the chamber last year but did not advance in the Senate under GOP control.
Read the letter from the governors on the marijuana banking legislation below:
Governors Ask Congress To P… by Marijuana Moment
Read the letter from the National Association of State Treasurers on the cannabis reform bill below: 
Treasurers Ask Congress To … by Marijuana Moment
USPS Wants Hemp And CBD Vape Companies To Prepare For Upcoming Mailing Restrictions
Photo courtesy of Mike Latimer.