Schumer Hosts First Marijuana Meeting To Formulate 2021 Federal Legalization Plan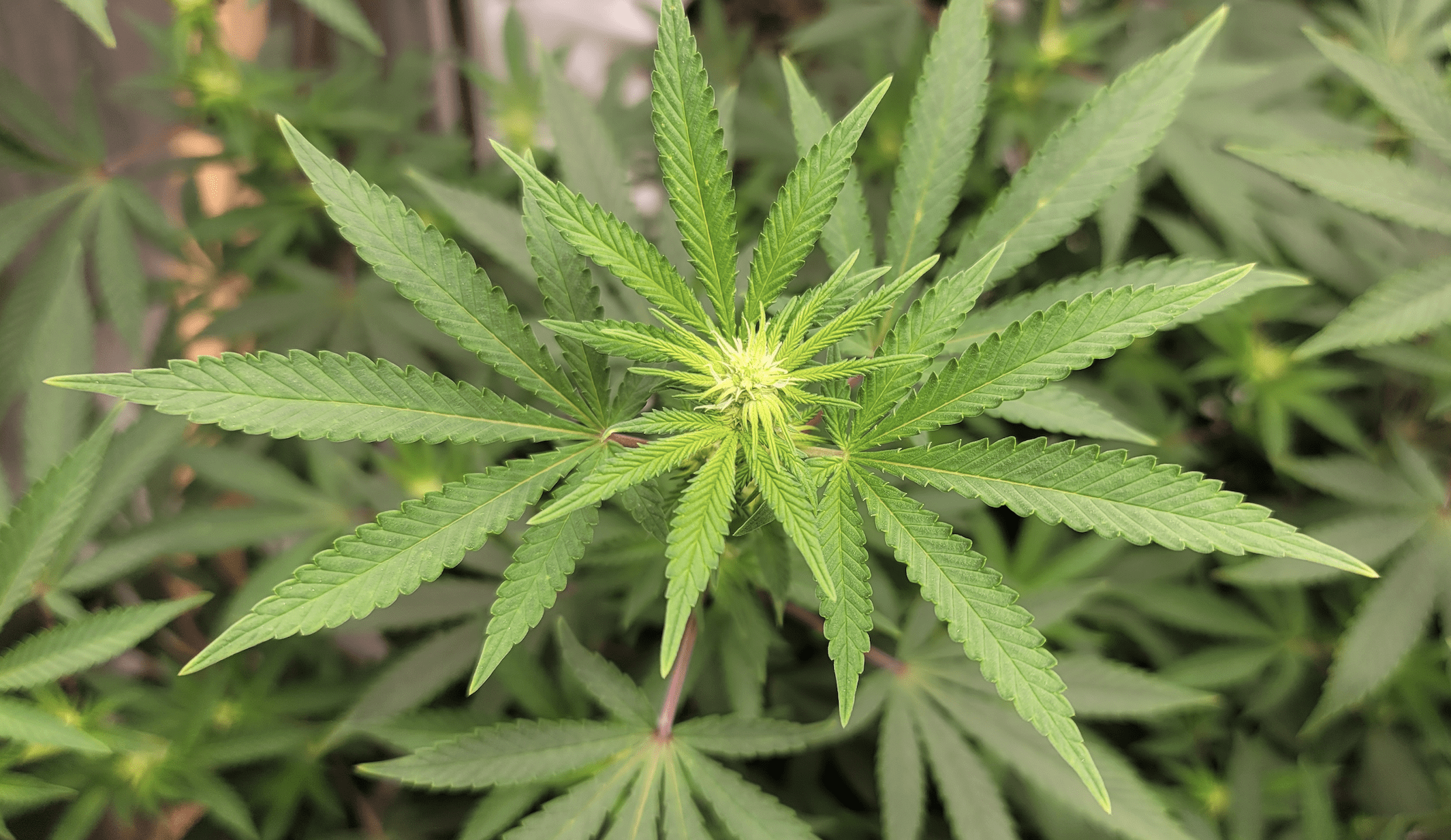 Key U.S. Senate leaders held a meeting with marijuana stakeholders on Friday, the first formal step toward crafting a new bill to federally legalize cannabis.
Senate Majority Leader Chuck Schumer (D-NY), Senate Finance Committee Chair Ron Wyden (D-OR) and Sen. Cory Booker (D-NJ) heard from a group of advocates and stakeholders as the trio prepares to unveil draft reform legislation "in the early part of this year."
The senators released a joint statement announcing the plan earlier this week that decried the failures of marijuana criminalization and called for a federal policy change that prioritizes repairing the harms of prohibition. Getting input from stakeholders is part of that process, they said.
Around the virtual table on Friday was a mix of representatives from advocacy groups and the cannabis industry, according to five people who attended the meeting and spoke to Marijuana Moment about it.
The discussion lasted a little over an hour and included staffers from NORML, Drug Policy Alliance (DPA), Students for Sensible Drug Policy and other organizations affiliated with the Marijuana Justice Coalition. Business-focused groups such as the National Cannabis Industry Association and Minority Cannabis Business Association (MCBA) were also present.
Discussion topics ranged from the regulatory structure for marijuana to tax policy to social equity. The senators didn't go in-depth into the details of the forthcoming reform proposal, but they signaled that they would incorporate feedback from these organizations and others as they move forward.
One commitment from the start, according to attendees, is that the Senate bill will at a minimum deschedule cannabis and seek to regulate it with a justice- and equity-focused approach. Booker is expected to be the lead sponsor of the legislation when it is filed, and it will likely be referred to Wyden's committee.
Thank you to @NORML, @DrugPolicyOrg, @CivilRightsOrg, @ACLU, @MinCannBusAssoc, and so many more for your work to end the federal prohibition on marijuana, make criminal justice reforms, and ensure equity for communities—especially those of color—impacted by the War on Drugs!

— Chuck Schumer (@SenSchumer) February 6, 2021
"This was historic," Amber Littlejohn, MCBA's executive director, told Marijuana Moment about the meeting. "Leader Schumer and Senators Booker and Wyden made clear that equity and justice as the foundation of federal reform. We look forward to working with them to that end through every phase of this long journey."
A major theme of the meeting was the need for unity among advocates and lawmakers as they pursue reform. There's a desire to avoid the kind of intra-movement conflict that was seen last year when the House passed a bill to protect banks that service marijuana businesses from being penalized by federal regulators before approving more a comprehensive bill that addresses the harms of prohibition.
"We are excited to have such a dynamic trifecta of leadership in the Senate ready to build on the best of the MORE Act, in order to deliver justice to communities most affected by cannabis prohibition," Queen Adesuyi, policy manager of national affairs for the DPA, told Marijuana Moment. "Senators Booker and Wyden and Majority Leader Schumer understand the urgency of this issue, and we are delighted to see their commitment to descheduling, justice reform and economic justice."
Schumer has said on several occasions both before and after the election that he would work to move reform legislation with his new power to control the Senate floor agenda. Since Democrats secured a majority in the chamber, the stage is set for action.
"In the early part of this year, we will release a unified discussion draft on comprehensive reform to ensure restorative justice, protect public health and implement responsible taxes and regulations," the senators said in the joint statement this week. "Getting input from stakeholder groups will be an important part of developing this critical legislation."
Other groups who participated on Friday's meeting include the ACLU, Leadership Conference on Civil & Human Rights and Veterans Cannabis Coalition.
Great meeting today with Senators Schumer, Booker and Wyden on federal marijuana legalization. Feeling hopeful for justice-oriented marijuana legalization in 2021, but recognize that it will be a tremendous uphill battle to get it through this Senate.

— Udi Ofer (@UdiACLU) February 6, 2021
The Marijuana Opportunity, Reinvestment and Expungement (MORE) Act, a bill to federally deschedule cannabis, cleared the House last year, but it did not advance in the GOP-controlled Senate. Lawmakers like Schumer and Booker stressed that Democrats reclaiming a majority in the chamber was an imperative for any comprehensive reform to pass this year.
While it's not clear what the draft Senate marijuana reform proposal will entail, or when it will be released, Schumer said lawmakers are in the process of merging various pieces of legislation, which could include his own cannabis descheduling bill that he filed in the last two Congresses. The separate MORE Act could also serve as the basis of reform in the 117th Congress.
Participants in Friday's meeting addressed areas where they felt the MORE Act needs to be improved. Advocates took particular issues will a provision of the House-approved version that excludes people with prior cannabis convictions from getting a required federal permit to operate marijuana businesses.
Wyden, for his part, said in a recent interview that his goal will be to "end the prohibition and come up with sensible tax and regulatory oversight at the federal level."
Although President Joe Biden does not support full legalization and only backs relatively modest cannabis reforms, advocates are hopeful that he would not veto or seek to undermine any broad marijuana legislation that congressional leaders decide to prioritize.
At a meeting earlier this week, Schumer pressed Biden's attorney general and other Justice Department nominees to respect the rights of states that legalize marijuana.
Already in 2021, several congressional marijuana bills have already been filed: one to move cannabis from Schedule I to Schedule III of the Controlled Substances Act, another to prevent the U.S. Department of Veterans Affairs from denying veterans benefits solely because they use medical marijuana in compliance with state law and one to allow hemp-derived CBD to be marketed and sold as a dietary supplement.
Virginia House Approves Marijuana Legalization Bill, With Senate Vote Coming Soon
Photo courtesy of Mike Latimer.