Top Senate Democrat Calls On Federal Regulators To Clarify Hemp Banking Rules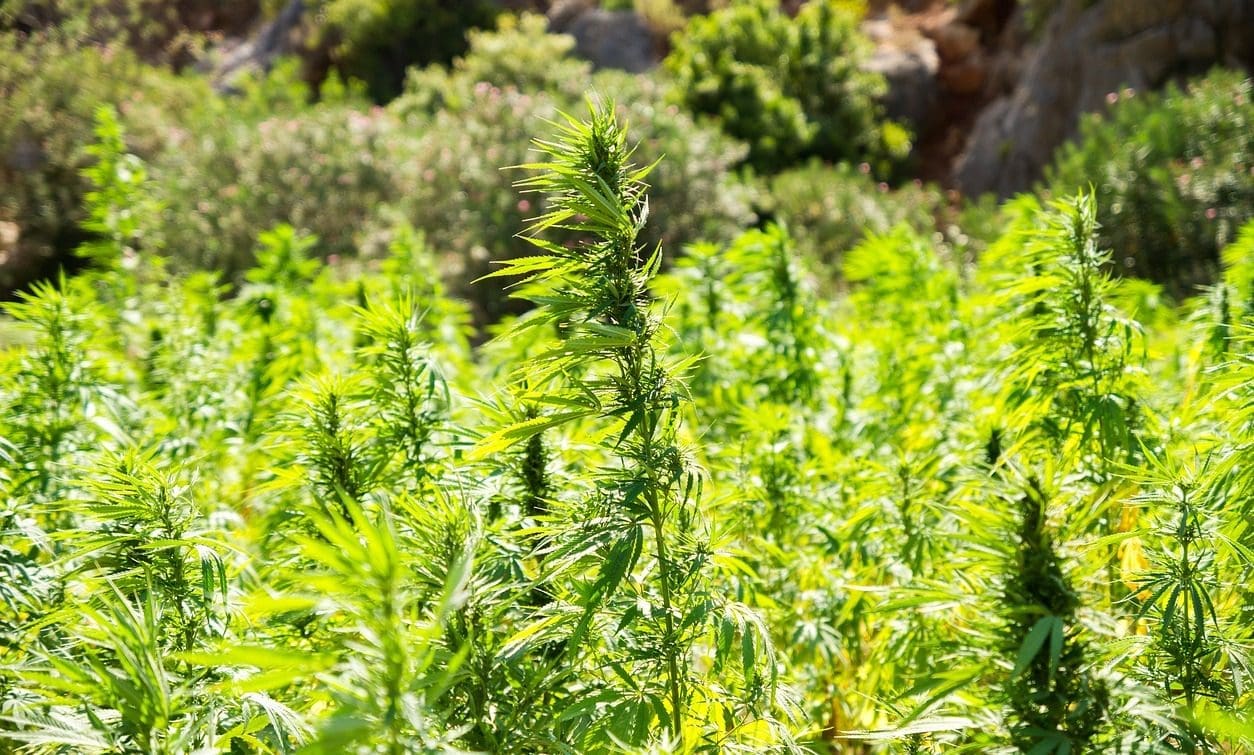 Senate Minority Leader Chuck Schumer (D-NY) sent a letter to federal financial regulators on Monday, urging them to issue updated guidance to ensure that hemp businesses have access to banking services.
While hemp and its derivatives were federally legalized under the 2018 Farm Bill, companies that manufacture and sell hemp products are still being denied credit lines and bank accounts due to ongoing uncertainty within the financial sector, Schumer said.
The senator sent his letter to heads of the Federal Reserve, Federal Deposit Insurance Corporation (FDIC) and the Office of the Comptroller of the Currency (OCC) on the same day that he visited a hemp farm in Cortland County, New York to discuss opportunities and challenges in the burgeoning industry.
Allan Gandelman, President of @ny_cgpa, welcomed @SenSchumer to his farm in Cortland today. Senator Schumer is urging federal regulators to quickly address banking and credit issues for hemp farmers. Thank you @SenSchumer! #hemp #cbd pic.twitter.com/RCT0LuPWo2

— NY Cannabis Growers & Processors Association (@ny_cgpa) August 12, 2019
"The industrial hemp industry is seeding and growing all over Upstate New York, with new businesses like Main Street Farms popping up left and right, which is why I fought so hard to strip the burdensome and outdated federal regulations from it by passing the Hemp Farming Act of 2018," Schumer said in a press release. "However, if these businesses aren't able to get financing from a bank or find a credit card processor that doesn't charge them an arm and a leg, none of that matters all that much."
"If the financial institutions aren't given updated guidance by the major federal financial regulators clarifying the legality of industrial hemp, the industry in Central New York and producers like Main Street Farms will continue being tightly bound, prevented from growing and creating the good-paying jobs they'd otherwise be able to. That's why I'm urging the FDIC, Federal Reserve and OCC to issue updated guidance to the financial institutions looking to provide services to industrial hemp-oriented businesses as soon as possible, to help growers, producers and industry harvest the massive potential of this versatile crop."
In Cortland with Senator Chuck Schumer to talk about the hemp industry and its lack of access to traditional financial services. pic.twitter.com/tAFDcVuXTs

— Amanda Chin (@amandachintv) August 12, 2019
Schumer has placed an emphasis on his role in advancing hemp legalization and his support for the industry. He's worked particularly closely with Canopy Growth Corp., which recently launched a first-of-its-kind industrial hemp park in New York that's expected to generate 200 jobs in the region. When Canopy announced that it was ousting then-CEO Bruce Linton, Schumer personally called executives at the business to ensure that the park project would still move forward. At the groundbreaking event last month, the senator cut the ceremonial ribbon.
He also took credit for securing funding within the U.S. Department of Agriculture for the nation's only hemp seed bank, which will be located in Geneva, New York.
This isn't the first time that federal financial regulators have faced congressional pressure to provide clarity to banking institutions as it concerns hemp.
Sen. Michael Bennet (D-CO) sent a similar letter to the federal officials in June, requesting guidance on "how financial institutions can offer financial products and services to hemp farmers and processors." And during a confirmation hearing earlier that month, a top Federal Reserve official told Sen. Jon Tester (D-MT) that her agency "will try to clarify" that servicing hemp businesses is not illegal.
Schumer's letter to regulators states that the "New York hemp industry has grown significantly, as new farms and businesses have emerged and existing ones have expanded," which has "brought considerably more jobs and revenue to New York, making hemp an important part of the State's agricultural industry."
"As hemp farmers and businesses are exploring the full benefits of the 2018 Farm Bill, however, their growth has been hampered by regulatory uncertainty at financial institutions that has effectively led to a lack of access to financial products and services," he wrote.
"Without access to traditional financial services, such as checking accounts and credit, many hemp businesses have been unable to effectively expand beyond their basic business operations. In order to alleviate these concerns, updated guidance would provide certainty for financial institutions to assess risk and make available a wider range of financial products to hemp cultivators and manufacturers."
The letter notes that small hemp businesses and industry entrepreneurs are most impacted by the lack of regulatory clarity, and the press release says that Schumer's office has even "heard stories from employees of hemp businesses being unable to access private loans due to the nature of their employment."
"It is important that financial institutions recognize hemp as a legal agricultural industry as set forth in the 2018 Farm Bill," the senator wrote. "I urge the FDIC, Federal Reserve, and OCC to provide guidance and best practices to the institutions under their authority that are looking to serve hemp farmers and businesses."
Top Senate Democrat Announces Construction Of Only Hemp Seed Bank In The U.S.
Photo courtesy of Pixabay.