Federal Court Orders DEA To 'Promptly' Consider Marijuana Rescheduling…Or Else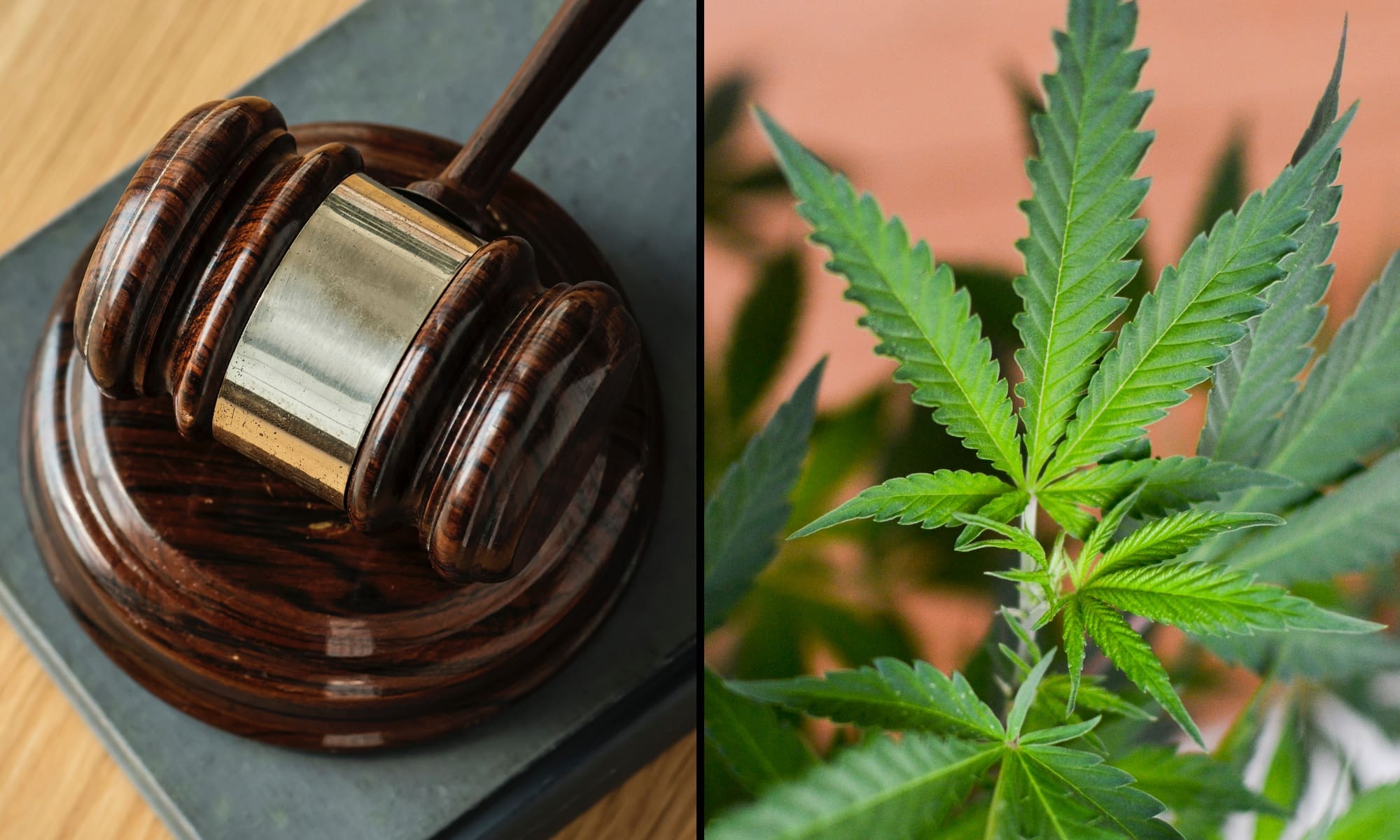 A federal appeals court gave medical cannabis patients and reform advocates a small but significant procedural victory on Thursday, ruling that it would hold open a case challenging the scheduling status of marijuana under federal law.
In essence, the court is putting the federal government on notice that it must "promptly" make a decision on marijuana rescheduling so that those who rely on its medical benefits don't unduly suffer.
A group of patients and advocates filed a lawsuit against the Justice Department in a U.S. District Court in 2017, alleging that the Schedule I status of cannabis under the Controlled Substances Act (CSA) poses serious health risks and unfair economic disadvantages.
The court dismissed the case last year, siding with the government in its scheduling determination and shooting down each of the plaintiffs' claims. It also argued that the plaintiffs should have first pursued reform through an administrative process, seeking relief from the federal agencies responsible for drug scheduling, before pursuing judicial action.
Now, in a new opinion on an appeal filed by patients and their supporters, the U.S. Court of Appeals for the Second Circuit has agreed that they took the issue to the judicial branch prematurely when they should have exhausted their administrative options—but the court also determined that unique circumstances apply, particularly as it concerns the two children plaintiffs who argued that federal law jeopardizes their health and creates legal uncertainty.
"[W]e are troubled by the Drug Enforcement Administration (DEA)'s history of dilatory proceedings," U.S. Circuit Judge Guido Calabresi wrote for the majority. "Accordingly, while we concur with the District Court's ruling, we do not dismiss the case, but rather hold it in abeyance and retain jurisdiction in this panel to take whatever action might become appropriate if the DEA does not act with adequate dispatch."
In other words, the appeals panel could have simply upheld the lower court ruling and dismissed the case, but instead it will keep the matter open so that it can take action if DEA fails to appropriately consider a change to marijuana's legal status within a reasonable amount of time.
The case is "unusual," the court wrote, because "among the Plaintiffs are individuals who plausibly allege that the current scheduling of marijuana poses a serious, life‐or‐death threat to their health."
"Taking the facts as alleged, and, accordingly, taking the supposed benefits some Plaintiffs have experienced from marijuana as true as well, we—like the District Court below—are struck by the transformative effects this drug has assertedly had on some Plaintiffs' lives. As a result, we are troubled by the uncertainty under which Plaintiffs must currently live."
It's a ruling that sets this case apart from several other attempts to change the federal drug scheduling system through the courts, all of which have so far failed.
"I think what we have here is perhaps the most significant judicial milestone in the war against prohibition," Joseph A. Bondy, an attorney who has worked pro bono on the case, told Marijuana Moment in a phone interview.
The plaintiffs in the case, which include young cannabis patients and advocates Alexis Bortell and Jagger Cotte, who suffer from rare conditions that they've effectively treated with cannabis products, told the court that they were concerned that DEA would "not move quickly enough to afford them adequate relief."
With that in mind, the court said it would "retain jurisdiction of the case in this panel, for the sole purpose of taking whatever action might become appropriate should the DEA not act with adequate dispatch." It emphasized, however, that it holds "no view whatever on the merits of Plaintiffs' case—that is, on whether marijuana should be listed or not."
"It is conceivable that, in response to a petition from Plaintiffs along the lines advanced before us now, the DEA would reschedule marijuana, rendering the current case moot," the opinion says. "And if the DEA did not, the administrative process would generate a comprehensive record that would aid in eventual judicial review."
The court also seemed to acknowledge the plaintiffs' argument that the scheduling of cannabis may not fulfill its stated objectives—that as our understanding of the benefits and harms of marijuana continue to evolve, they raise questions about "whether the extant regulatory regime continues to advance the CSA's goals in light of the current state of our knowledge about the drug."
"It is possible that the current law, though rational once, is now heading towards irrationality; it may even conceivably be that it has gotten there already," Calabresi wrote. "Courts are not especially good at dealing with situations of this sort by themselves. In such circumstances, dialogue between courts and other law‐defining institutions, like agencies, often works best."
"A sensible response to our evolving understanding about the effects of marijuana might require creating new policies just as much as changing old ones. This kind of constructive governmental work, mixing adjudication and program‐design, creating policy through the balancing of competing legitimate interests, is not generally best accomplished by federal courts on their own; it is, however, the stock‐in‐trade of administration."
(2/3) This case represents the first time in history that a lawsuit challenging the constitutionality of the CSA has survived dismissal. #TheFightGoesOn, as we continue to advocate for de-scheduling of Cannabis, patient liberation, & freedom for those wrongfully imprisoned.

— Michael Hiller (@MikeHillerEsq) May 30, 2019
Sebastien Cotte, a reform advocate and father of Jagger, told Marijuana Moment that the court's judgement was groundbreaking.
"[K]ids like Jagger and Alexis don't have time to wait for the government and their endless process," he said. "We are talking about human lives that are running out of time quickly. So I'm hopeful this could be the game-changing case that every suffering and dying kid and patient in the country needs."
Throughout the opinion, the court emphasized that the wellness of the plaintiffs, and the success they claimed to have had using cannabis as a treatment option, inspired their novel decision in the case. Calabresi said the court empathized with their situation and said their claims about medical cannabis "are no small things."
Indeed, the plaintiffs "should not be required to live indefinitely with uncertainty about their access to allegedly life‐saving medication or live in fear that pursuing such medical treatment may subject them or their loved ones to devastating consequences."
Bondy said he and his team will be working with experts to draft a petition for DEA action on marijuana scheduling over the next few months. While the court didn't provide a timeline outlining how long the agency has to act on the petition, Bondy said that 180 days seemed reasonable, though that may change.
If the DEA declines to take action or delays its decision—rescheduling petitions typically take about nine years to go through the process, the appeals panel's opinion noted—then the court has several judicial options at its disposal.
"Those actions could include things like compelling them to act—issuing what's called a writ of mandamus—sanctioning them, having a hearing or finding at that point that we were correct" in arguing that their situation exempted them from first seeking administrative relief "and hearing us on the merits," Bondy said.
Here's more from the court's conclusion:
"But we exercise our discretion to keep jurisdiction of the case in this panel, to take whatever action may become appropriate if Plaintiffs seek administrative review and the DEA fails to act promptly. And we note that, under the unusual health‐related circumstances of this case, what has counted as appropriate speed in the past may not count as appropriate speed here.
"In doing this, we specify that we are not retaining jurisdiction to review the actions the agency may take. Jurisdiction over those may well lie solely in another circuit. Nor do we intend to retain jurisdiction indefinitely. Unless the Plaintiffs seek agency review and so inform us within six months, we will affirm the District Court's judgment dismissing this case. (And if only some Plaintiffs seek agency review, we will dismiss the complaint as to those who do not.) But if Plaintiffs do seek agency review, and the agency fails to act with alacrity, Plaintiffs may return directly to us, under our retained jurisdiction.
"To be clear, we repeat that this case remains in our purview only to the extent that the agency does not respond to Plaintiffs with adequate, if deliberate, speed. In other words, we retain jurisdiction exclusively for the purpose of inducing the agency to act promptly."
Bondy said he felt emboldened by the court's judgement and that it speaks to success and energy of the broader reform movement.
"We are on the right side of this issue—the advocates, the activists—pursuing things like social equity, the right to medicate yourself with cannabis, the right to travel with cannabis, the right to decide what you're going do with your body," he said.
Read the court's full opinion below:
18-859 Documents 2 by on Scribd
Congressional Report Urges DEA Action On Marijuana Cultivation Applications
Photo elements courtesy of rawpixel and Philip Steffan.
California Marijuana Workers Can't Get COVID Vaccine Answers, As Maryland Prioritizes The Industry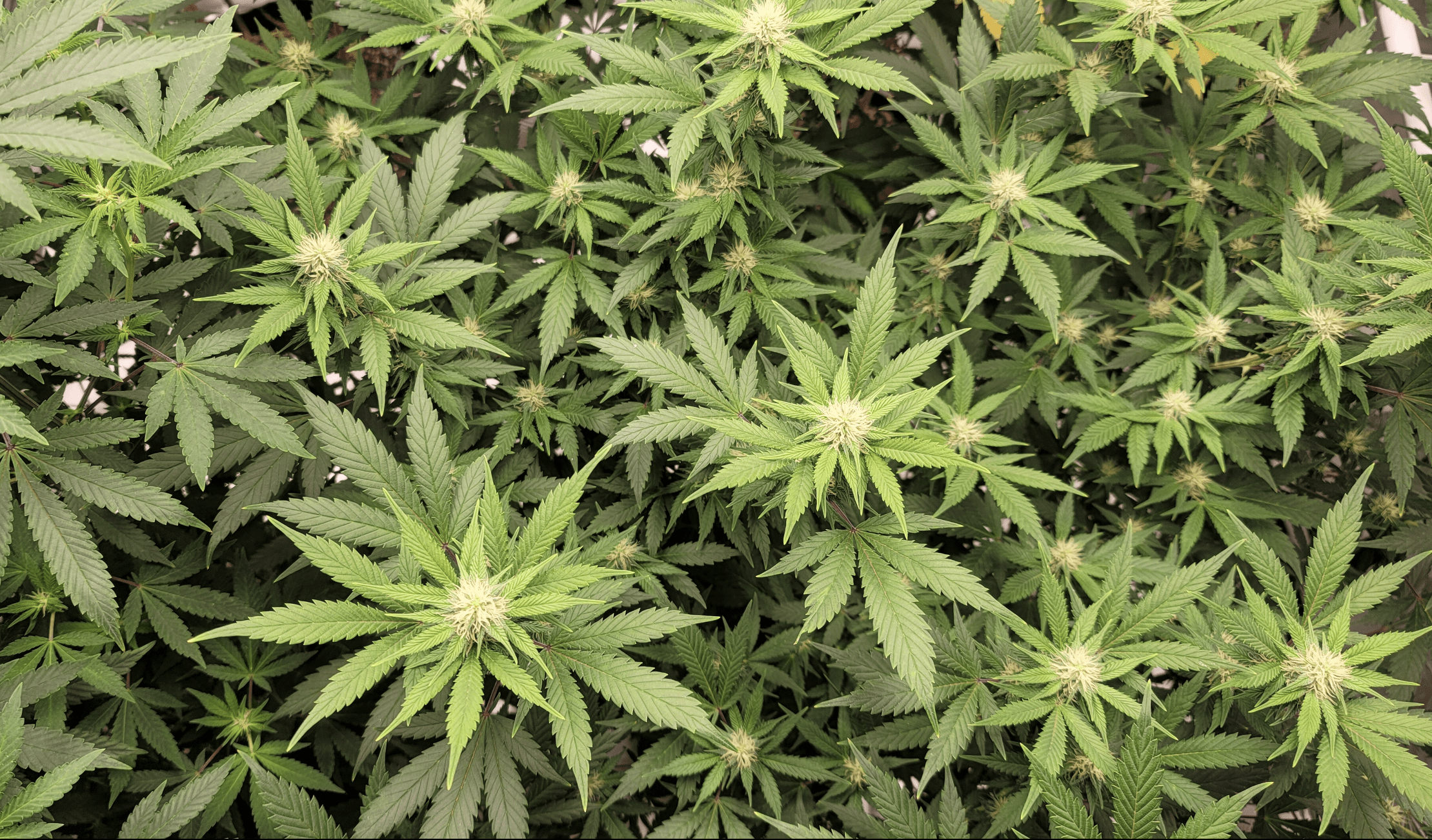 When it comes to COVID vaccine distribution, California marijuana workers want to know: where are they supposed to stand in line?
At the same time that registered medical cannabis workers in Maryland have become eligible for priority access to coronavirus vaccines as part of the state's first phase rollout, there remains an open question about the policy in California, where about 40,000 people are employed in the marijuana sector.
While cannabis workers are defined by the state as essential healthcare employees, some are struggling to find answers about whether they're eligible for vaccines in the initial rollout like nurses and caretakers are. The California Department of Public Health (CDPH) released guidance on who qualifies for each phase of distribution, but there's no explicit mention of where marijuana business employees stand.
Victor Pinho, manager of an Oakland-based cannabis delivery service, told Marijuana Moment that he's faced challenges as he's attempted to determine whether he or his workers could receive a vaccination under the state's guidance. After reaching out to his county supervisor's office to inquire about the issue, he was told that while cannabis workers are considered "essential" for business purposes, the state's vaccine eligibility criteria is different.
"Being in the position that I'm in now—a management position for a delivery service in Oakland—my employees are like, 'When do we get this? We're seeing people every day,'" he said.
Marijuana Moment reached out to CDPH and a senior cannabis advisor with the Governor's Office of Business and Economic Development for clarification, but representatives were not able to deliver a definitive answer despite multiple follow-up requests for clarification on the state's policy.
A spokesperson said CDPH would "do our best" to resolve the uncertainty, but ultimately replied with a link to the state's vaccine page that was not directly responsive to the question.
In contrast, the Maryland Health Department (MHD) recently notified the state's Medical Cannabis Commission (MCC) of the decision to prioritize vaccination for its marijuana workers, which industry representatives say will help protect thousands of employees and patients who have relied on their services amid the pandemic.
Frontline workers employed in health care, law enforcement, nursing homes and the judiciary also qualify for the phase 1A vaccinations. And now that will be extended to medical cannabis workers at dispensaries, cultivation facilities, labs and processing businesses.
These employees "constitute registered health care providers in the State of Maryland and are included in Phase 1A," MHD said in a directive that was first reported by The Baltimore Business Journal.
Maryland's move is yet another example of states recognizing the essential role of cannabis businesses during the health crisis. But this is the first time that a state has specifically prioritized marijuana industry workers for vaccines.
Earlier this month, a coalition of cannabis businesses asked California policymakers to include workers in their sector in the next phase of COVID-19 vaccine distribution.
The group argued that there are unique risks in the industry because workers frequently interact with patients who might be more vulnerable to the virus because they are immune compromised or elderly.
But without clarification from the state, the question of whether cannabis industry workers can get vaccines now or will have to wait until later is largely up to individual counties and healthcare providers, which have discretion to adopt distribution policies that best fit their needs.
Guidance provided by the state in early December recommended that "persons at risk of exposure to SARS-CoV-2 through their work in any role in direct health care or long-term care settings" should be prioritized for vaccinations.
"This population includes persons at direct risk of exposure in their non-clinical roles, such as, but not limited to, environmental services, patient transport, or interpretation," it says, without specifying whether that includes marijuana workers.
San Diego County, in contrast, in its own local guidelines for phase 1A of the vaccine rollout released last week, specifies that the list "includes cannabis industry" workers.
Meanwhile, activists in Washington, D.C. recently announced plans to hand out free bags of organically grown cannabis outside of coronavirus vaccination centers in the nation's capital. The goal is to "highlight the need for further local and national cannabis reform while also advocating for equitable distribution of the critical vaccine."
Separately, while states have taken steps to protect the market and ensure that patients and consumers maintain access amid the pandemic, the same can't be said of the federal government.
Because marijuana remains federally illegal, cannabis companies have been denied economic relief through agencies like the Small Business Administration. Even industries that work "indirectly" with state-legal marijuana businesses are ineligible for certain relief loans.
New Mexico Governor Pushes For Marijuana Legalization In State Of The State Address
Photo courtesy of Mike Latimer.
Top Pennsylvania Official Restores Marijuana Flag After GOP Lawmakers Allegedly Got It Removed
Lt. Gov. John Fetterman's (D) marijuana and LGBTQ flags are waving again at his Capitol office after state officials removed them Monday night, allegedly at the behest of certain GOP lawmakers who feel strongly about the activist decor.
The day after their removal, the lieutenant governor proudly announced on Twitter that he'd restored the flags—one rainbow-themed and the other displaying cannabis leaves.
"I really can't emphasize this enough, my issue isn't with the individuals that came to take them down. They're kind of caught in the middle of it so it's not them," Fetterman told Marijuana Moment. "But the Pennsylvania GOP exerted enough pressure and made enough drama so they felt that they needed to do something and they took them down. When I realized that, I just put them back up."
I even had to rehang this one. 🙄 pic.twitter.com/NPuADtb1Lt

— John Fetterman (@JohnFetterman) January 26, 2021
The flags have been an unusual source of controversy for some members of the legislature. In November, Republican lawmakers passed budget legislation that included a provision targeting his cannabis-themed office decor, making it so only the American flag, the Pennsylvania flag and those honoring missing soldiers could be displayed at the Capitol building.
It's kinda flattering that they changed Pennsylvania law just for me. 🥺👉👈

Speaking of changing laws…

I'll take them down when we get:

LEGAL WEED 🟩 FOR PA + EQUAL PROTECTION UNDER THE LAW for LGBTQIA+ community in PA.
⬛️🟫🟥🟧🟨🟩🟦🟪 https://t.co/B8XMXqcVZJ

— John Fetterman (@JohnFetterman) November 20, 2020
"There's one great way to get them down for good and we can end this," the lieutenant governor said. And that's by enacting legislative reform.
"It shouldn't have to be this way. These are not controversial things. These are very fundamentally American things. It's freedom-related. It's individuality-related. It's jobs. It's revenue," he said. "These are not controversial, but these flags are. For the party that thinks it's A-OK to talk about how an election that was secure was rigged, they sure have a real thin skin when it comes to free speech."
A spokesperson for the state Department of General Services confirmed to Marijuana Moment that it was tasked with removing the flags and did so "in order to comply with section 1724-E of the fiscal code." Asked whether lawmakers from the legislature's Republican majority influenced the recent action, the representative repeated: "All I can say is the Department of General Services removed the flag in order to comply with section 1724-E of the fiscal code."
Marijuana Moment reached out to the offices of the Senate majority leader and House speaker for comment, but representatives did not respond by the time of publication.
Defying the flag order is par for the course for Fetterman, a longtime marijuana reform advocate who is weighing a run for the U.S. Senate. His enthusiastic embrace of the issue has often put him in the spotlight, and he said he'd take that advocacy to Congress if he ultimately decides to enter the race and is elected.
"I'm the only person that's actually called out my own party for its failure to embrace it when it is appropriate," he said, referring to his repeated criticism of the Democratic National Committee's rejection of a pro-legalization platform. "There has never been—or would ever be—a more committed advocate to ending this awful superstition over a plant for the United States."
🚨🚨 PENNSYLVANIA *AND* DNC IS BEING LAPPED ON LEGAL WEED BY THE DAKOTAS NOW

— John Fetterman (@JohnFetterman) January 26, 2021
On his campaign website, the lieutenant governor touts his role in leading a listening tour across the state to solicit public input on the policy change. He noted that, following his efforts, Gov. Tom Wolf (D) "announced his support for legalization for the first time."
It remains to be seen when legalization will happen in Pennsylvania, however. Despite Fetterman and Wolf's support for legalization and the pressure they're applying on lawmakers, convincing Republican legislative leaders to go along with the plan remains a challenge.
Fetterman previously told Marijuana Moment that pursuing reform through the governor's budget request is a possibility. But in the meantime the administration is exploring the constitutionality of issuing "wholesale pardons for certain marijuana convictions and charges."
Since adopting a pro-legalization position in 2019, Wolf has repeatedly called on the legislature to enact the policy change. He's stressed that stressed that marijuana reform could generate tax revenue to support the state's economic recovery from the coronavirus pandemic and that ending criminalization is necessary for social justice.
In September, he took a dig at the Republican-controlled legislature for failing to act on reform in the previous session. And in August, he suggested that the state itself could potentially control marijuana sales rather than just license private retailers as other legalized jurisdictions have done.
Fetterman previously said that farmers in his state can grow better marijuana than people in New Jersey—where voters approved a legalization referendum in November—and that's one reason why Pennsylvania should expeditiously reform its cannabis laws.
He also hosted a virtual forum where he got advice on how to effectively implement a cannabis system from the lieutenant governors of Illinois and Michigan, which have enacted legalization.
Shortly after the governor announced that he was embracing the policy change, a lawmaker filed a bill to legalize marijuana through a state-run model.
A majority of Senate Democrats sent Wolf a letter in July arguing that legislators should pursue the policy change in order to generate revenue to make up for losses resulting from the COVID-19 pandemic.
Top New York Official Responds To Marijuana Advocates' Criticism Of Governor's Legalization Plan
Photo courtesy of Twitter/John Fetterman.
Hawaii Could Legalize Psychedelic Mushroom Therapy Under New Senate Bill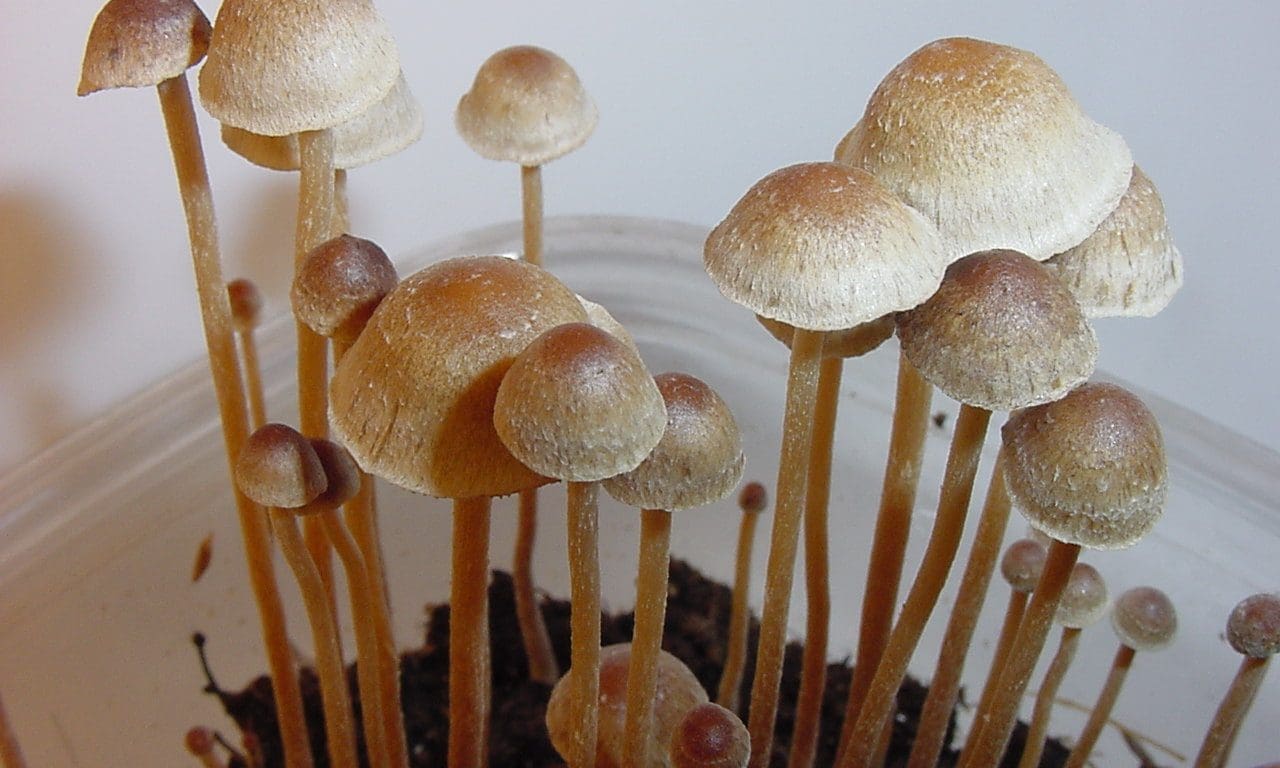 Hawaii could legalize the use of psychedelic mushrooms for therapy under a newly filed bill in the state legislature.
The measure, if approved, would direct the state Department of Health to "establish designated treatment centers for the therapeutic administration of psilocybin and psilocyn," two psychoactive substances produced by certain fungi.
It would also remove the two compounds from the state's list of Schedule I controlled substances and create a seven-person psilocybin review panel to assess the impacts of the policy change.
Few other specifics are provided in the bill, SB 738, introduced in the state Senate on Friday. It doesn't specify who would qualify for the therapy, for example, or how precisely the drugs—which remain federally illegal—would be administered. The legislation simply says the Department of Health "shall adopt rules" in accordance with state law.
The new legislation comes less than a year after Hawaii lawmakers introduced bills to begin studying the therapeutic use of psychedelic mushrooms with the goal of eventually legalizing them, though those measures did not advance.
Entheogens—including other substances like ayahuasca and ibogaine—have emerged as a promising treatment for severe depression, anxiety and other conditions, although research remains ongoing.
In November, voters in Oregon approved a ballot measure to legalize psilocybin therapy that the state is now in the process of implementing.
The new Hawaii bill was introduced by Sens. Stanley Chang, Laura Clint Acasio, Les Ihara Jr. and Maile Shimabukuro, all Democrats. It has not yet been scheduled for a hearing, according to the state legislature's website.
—
Marijuana Moment is already tracking more than 400 cannabis, psychedelics and drug policy bills in state legislatures and Congress this year. Patreon supporters pledging at least $25/month get access to our interactive maps, charts and hearing calendar so they don't miss any developments.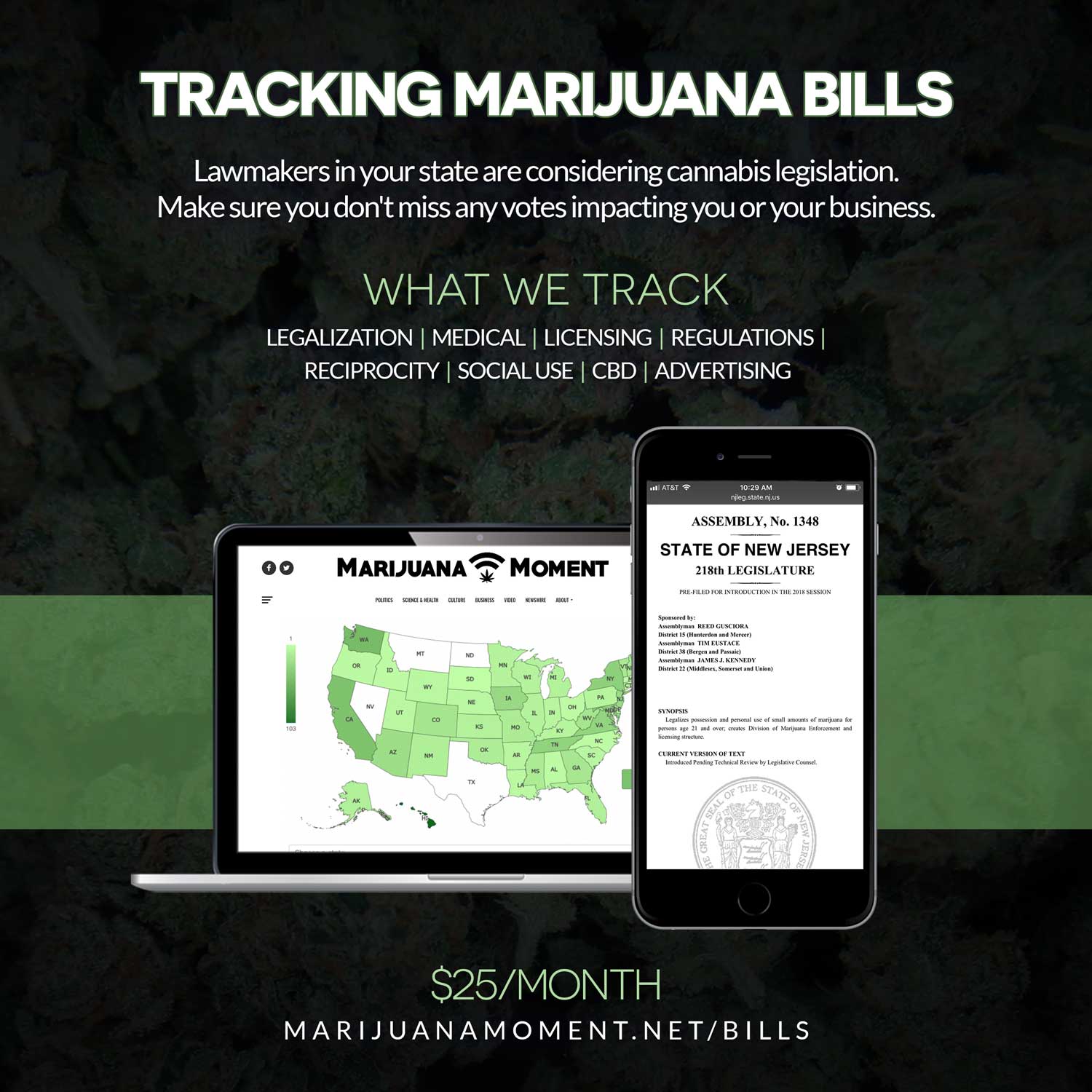 Learn more about our marijuana bill tracker and become a supporter on Patreon to get access.
—
The Hawaii proposal is one of a growing number of broader reform bills to have been introduced across the country this year as the debate on drug policy moves beyond marijuana. A measure introduced in New York earlier this month would remove criminal penalties for possessing small amounts of any controlled substance, instead imposing a $50 fine. Similar measures are expected to be introduced in California and Washington State this year.
A Florida lawmaker recently announced plans to introduce legislation to legalize psilocybin for therapeutic purposes in the state.
Lawmakers in New Jersey last month sent a bill to Gov. Phil Murphy (D) that would reduce criminal charges for the possession of psilocybin, but so far Murphy hasn't signed the measure.
Voters, meanwhile, have been broadly supportive of drug reform measures in recent years. In addition to the psilocybin. measure, Oregon voters in November also approved an initiative to decriminalize possession of all drugs. Washington, D.C. voters overwhelmingly enacted a proposal to decriminalize the possession of psychedelics.
Despite the growing discussion of drug reform at statehouses across the country, some high-profile advocates are setting their sights on the 2022 election. Dr. Bronner's CEO David Bronner, a key financial backer of successful reform efforts in Oregon, told Marijuana Moment last month that he's expecting both Washington state and Colorado voters will see decriminalization or psilocybin therapy on their 2022 ballots.
Meanwhile, a new advocacy group is pushing Congress to allocate $100 million to support research into the therapeutic potential of psychedelics.
New Psychedelics Reform Group Sets Sights On Congress As Movement Builds
Photo courtesy of Wikimedia/Workman