Federal Court Orders DEA To 'Promptly' Consider Marijuana Rescheduling…Or Else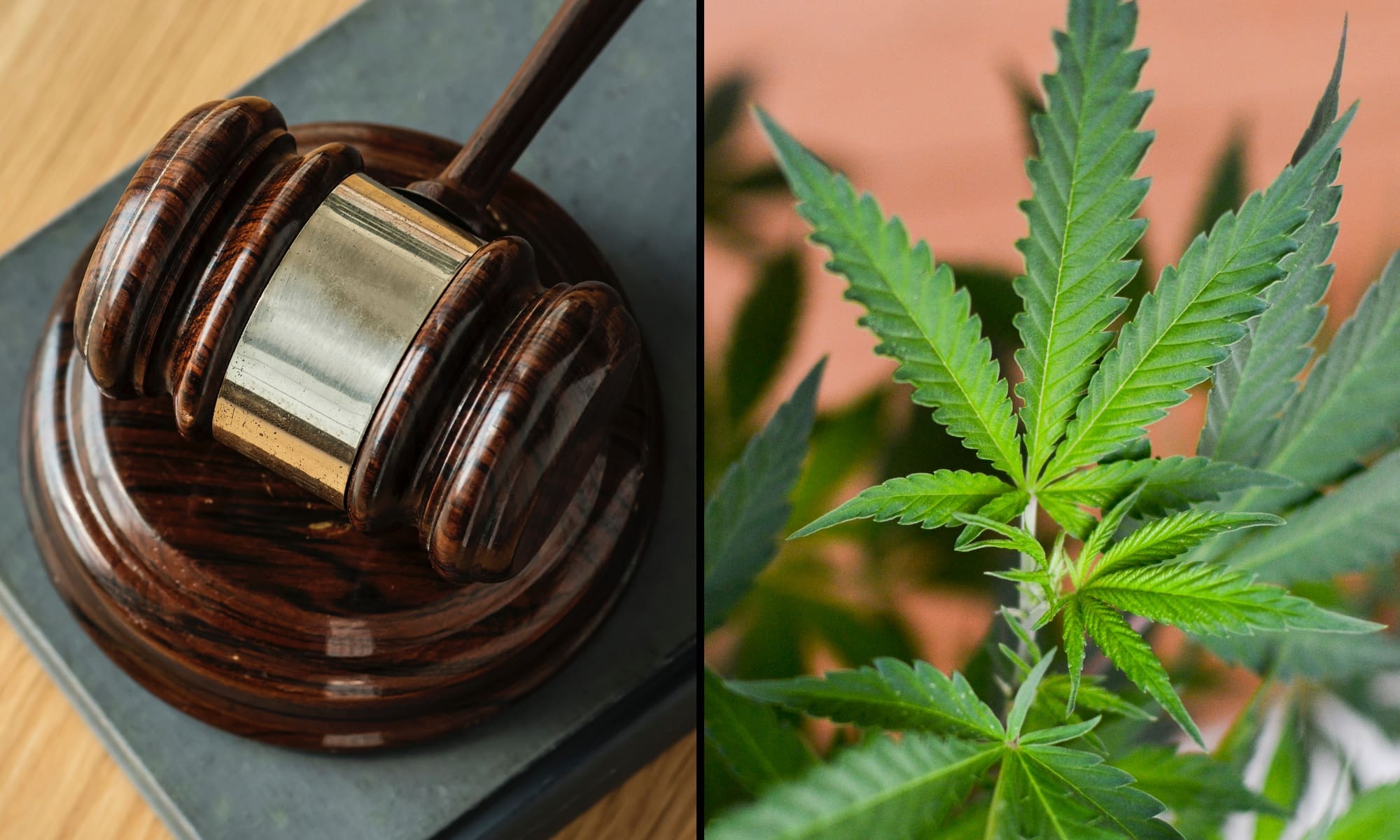 A federal appeals court gave medical cannabis patients and reform advocates a small but significant procedural victory on Thursday, ruling that it would hold open a case challenging the scheduling status of marijuana under federal law.
In essence, the court is putting the federal government on notice that it must "promptly" make a decision on marijuana rescheduling so that those who rely on its medical benefits don't unduly suffer.
A group of patients and advocates filed a lawsuit against the Justice Department in a U.S. District Court in 2017, alleging that the Schedule I status of cannabis under the Controlled Substances Act (CSA) poses serious health risks and unfair economic disadvantages.
The court dismissed the case last year, siding with the government in its scheduling determination and shooting down each of the plaintiffs' claims. It also argued that the plaintiffs should have first pursued reform through an administrative process, seeking relief from the federal agencies responsible for drug scheduling, before pursuing judicial action.
Now, in a new opinion on an appeal filed by patients and their supporters, the U.S. Court of Appeals for the Second Circuit has agreed that they took the issue to the judicial branch prematurely when they should have exhausted their administrative options—but the court also determined that unique circumstances apply, particularly as it concerns the two children plaintiffs who argued that federal law jeopardizes their health and creates legal uncertainty.
"[W]e are troubled by the Drug Enforcement Administration (DEA)'s history of dilatory proceedings," U.S. Circuit Judge Guido Calabresi wrote for the majority. "Accordingly, while we concur with the District Court's ruling, we do not dismiss the case, but rather hold it in abeyance and retain jurisdiction in this panel to take whatever action might become appropriate if the DEA does not act with adequate dispatch."
In other words, the appeals panel could have simply upheld the lower court ruling and dismissed the case, but instead it will keep the matter open so that it can take action if DEA fails to appropriately consider a change to marijuana's legal status within a reasonable amount of time.
The case is "unusual," the court wrote, because "among the Plaintiffs are individuals who plausibly allege that the current scheduling of marijuana poses a serious, life‐or‐death threat to their health."
"Taking the facts as alleged, and, accordingly, taking the supposed benefits some Plaintiffs have experienced from marijuana as true as well, we—like the District Court below—are struck by the transformative effects this drug has assertedly had on some Plaintiffs' lives. As a result, we are troubled by the uncertainty under which Plaintiffs must currently live."
It's a ruling that sets this case apart from several other attempts to change the federal drug scheduling system through the courts, all of which have so far failed.
"I think what we have here is perhaps the most significant judicial milestone in the war against prohibition," Joseph A. Bondy, an attorney who has worked pro bono on the case, told Marijuana Moment in a phone interview.
The plaintiffs in the case, which include young cannabis patients and advocates Alexis Bortell and Jagger Cotte, who suffer from rare conditions that they've effectively treated with cannabis products, told the court that they were concerned that DEA would "not move quickly enough to afford them adequate relief."
With that in mind, the court said it would "retain jurisdiction of the case in this panel, for the sole purpose of taking whatever action might become appropriate should the DEA not act with adequate dispatch." It emphasized, however, that it holds "no view whatever on the merits of Plaintiffs' case—that is, on whether marijuana should be listed or not."
"It is conceivable that, in response to a petition from Plaintiffs along the lines advanced before us now, the DEA would reschedule marijuana, rendering the current case moot," the opinion says. "And if the DEA did not, the administrative process would generate a comprehensive record that would aid in eventual judicial review."
The court also seemed to acknowledge the plaintiffs' argument that the scheduling of cannabis may not fulfill its stated objectives—that as our understanding of the benefits and harms of marijuana continue to evolve, they raise questions about "whether the extant regulatory regime continues to advance the CSA's goals in light of the current state of our knowledge about the drug."
"It is possible that the current law, though rational once, is now heading towards irrationality; it may even conceivably be that it has gotten there already," Calabresi wrote. "Courts are not especially good at dealing with situations of this sort by themselves. In such circumstances, dialogue between courts and other law‐defining institutions, like agencies, often works best."
"A sensible response to our evolving understanding about the effects of marijuana might require creating new policies just as much as changing old ones. This kind of constructive governmental work, mixing adjudication and program‐design, creating policy through the balancing of competing legitimate interests, is not generally best accomplished by federal courts on their own; it is, however, the stock‐in‐trade of administration."
(2/3) This case represents the first time in history that a lawsuit challenging the constitutionality of the CSA has survived dismissal. #TheFightGoesOn, as we continue to advocate for de-scheduling of Cannabis, patient liberation, & freedom for those wrongfully imprisoned.

— Michael Hiller (@MikeHillerEsq) May 30, 2019
Sebastien Cotte, a reform advocate and father of Jagger, told Marijuana Moment that the court's judgement was groundbreaking.
"[K]ids like Jagger and Alexis don't have time to wait for the government and their endless process," he said. "We are talking about human lives that are running out of time quickly. So I'm hopeful this could be the game-changing case that every suffering and dying kid and patient in the country needs."
Throughout the opinion, the court emphasized that the wellness of the plaintiffs, and the success they claimed to have had using cannabis as a treatment option, inspired their novel decision in the case. Calabresi said the court empathized with their situation and said their claims about medical cannabis "are no small things."
Indeed, the plaintiffs "should not be required to live indefinitely with uncertainty about their access to allegedly life‐saving medication or live in fear that pursuing such medical treatment may subject them or their loved ones to devastating consequences."
Bondy said he and his team will be working with experts to draft a petition for DEA action on marijuana scheduling over the next few months. While the court didn't provide a timeline outlining how long the agency has to act on the petition, Bondy said that 180 days seemed reasonable, though that may change.
If the DEA declines to take action or delays its decision—rescheduling petitions typically take about nine years to go through the process, the appeals panel's opinion noted—then the court has several judicial options at its disposal.
"Those actions could include things like compelling them to act—issuing what's called a writ of mandamus—sanctioning them, having a hearing or finding at that point that we were correct" in arguing that their situation exempted them from first seeking administrative relief "and hearing us on the merits," Bondy said.
Here's more from the court's conclusion:
"But we exercise our discretion to keep jurisdiction of the case in this panel, to take whatever action may become appropriate if Plaintiffs seek administrative review and the DEA fails to act promptly. And we note that, under the unusual health‐related circumstances of this case, what has counted as appropriate speed in the past may not count as appropriate speed here.
"In doing this, we specify that we are not retaining jurisdiction to review the actions the agency may take. Jurisdiction over those may well lie solely in another circuit. Nor do we intend to retain jurisdiction indefinitely. Unless the Plaintiffs seek agency review and so inform us within six months, we will affirm the District Court's judgment dismissing this case. (And if only some Plaintiffs seek agency review, we will dismiss the complaint as to those who do not.) But if Plaintiffs do seek agency review, and the agency fails to act with alacrity, Plaintiffs may return directly to us, under our retained jurisdiction.
"To be clear, we repeat that this case remains in our purview only to the extent that the agency does not respond to Plaintiffs with adequate, if deliberate, speed. In other words, we retain jurisdiction exclusively for the purpose of inducing the agency to act promptly."
Bondy said he felt emboldened by the court's judgement and that it speaks to success and energy of the broader reform movement.
"We are on the right side of this issue—the advocates, the activists—pursuing things like social equity, the right to medicate yourself with cannabis, the right to travel with cannabis, the right to decide what you're going do with your body," he said.
Read the court's full opinion below:
18-859 Documents 2 by on Scribd
Congressional Report Urges DEA Action On Marijuana Cultivation Applications
Photo elements courtesy of rawpixel and Philip Steffan.
Beto O'Rourke Proposes Drug War Reparations Funded By Marijuana Taxes
Marijuana would not only be legalized under a plan proposed on Thursday by Democratic presidential candidate Beto O'Rourke, but cannabis tax revenue would be used to directly repay formerly incarcerated people through a new "Drug War Justice Grant" program.
Unlike other contenders who have come around to supporting marijuana legalization in just the past couple of years, the former Texas congressman has long called for ending prohibition—and his new plan in many respects goes further than those rolled out by other campaigns.
Please visit Forbes to read the rest of this piece.
(Marijuana Moment's editor provides some content to Forbes via a temporary exclusive publishing license arrangement.)
Support Grows For Marijuana Legalization Bill In Colombia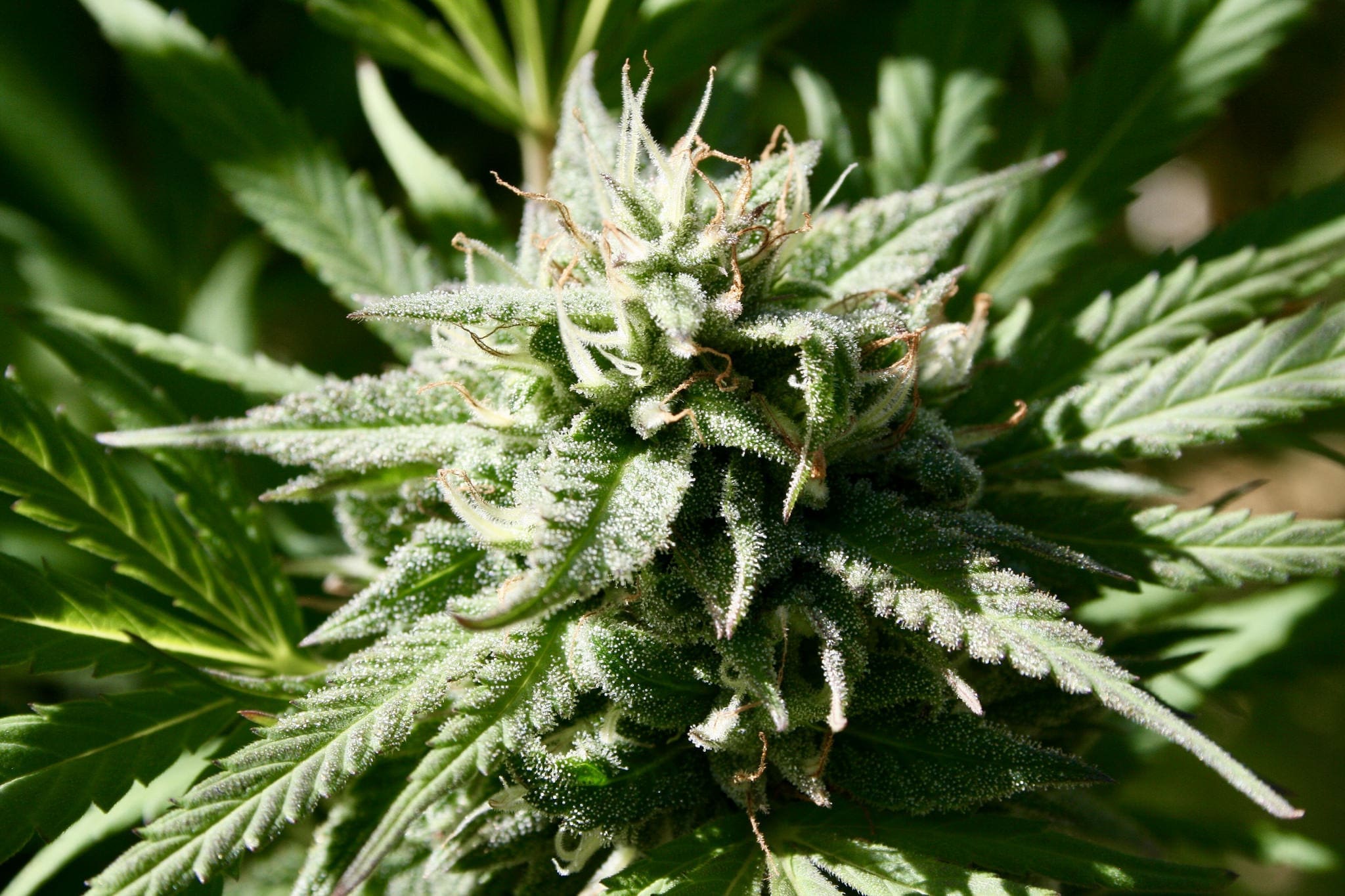 Colombia's legislature will soon take up a bill to legalize and regulate the production and consumption of marijuana for adults.
The legislation, which is being filed by Sen. Gustavo Bolivar of the opposition Colombia Humana party, seeks to end prohibition as a means of curtailing crime and supporting a public health-focused approach to drug policy.
Bolivar, an author who has written several books centered on drug trafficking, has characterized the bill as being about "regularization, not legalization," but it would provide for legal sales to adults with restrictions similar to those imposed for tobacco and alcohol. There would be penalties for selling to underage individuals and smoking wouldn't be permitted in public spaces.
The senator pointed to Uruguay, Canada and states in the U.S. as regulatory models for legalization.
"It has been proven that crime levels are lowered and public health is improved," he said, according to Colombia Reports.
Sen. Alberto Castilla Salazar of the leftist Polo Democrático party said that his coalition supports the reform measure.
Colombia debe superar el prohibicionismo y romper los vínculos de los grupos ilegales con el control del Cannabis, para que sea el Estado quien regule, defina las formas y entienda el consumo como problema de salud pública. Como @PoloDemocratico respaldamos está iniciativa. pic.twitter.com/YBDHqojENJ

— Alberto Castilla Salazar (@CastillaSenador) September 17, 2019
"Colombia must overcome prohibitionism and break the ties of illegal groups with the control of cannabis, so that it is the State that regulates, defines the forms and understands consumption as a public health problem," he said on Tuesday.
Sen. Julián Gallo Cubillos of the FARC party said his coalition supports the legislation and that it represents "a new way to fight the scourge of drug trafficking."
#Noticias// Partido FARC apoya radicación de proyecto que reglamenta el consumo de cannabis https://t.co/tBUPkG0sog pic.twitter.com/kk1zqiem1G

— Senado Colombia (@SenadoGovCo) September 18, 2019
The proposal has also garnered the support of former President Juan Manuel Santos, who has been an outspoken advocate for ending the war on drugs. His Liberal party could make or break the legislation depending on where members fall.
While left and center-left lawmakers seem largely united around legalizing marijuana, the issue will likely face resistance from President Ivan Duque, who last year signed a decree banning low-level possession of cannabis and cocaine despite court rulings that such activity is permissible.
As Colombia Reports noted, however, Duque's far-right Democratic Center party is in the minority.
"We'll have to see how many senators are left to former president Juan Manuel Santos and see how public opinion receives the idea that marijuana can be consumed in public spaces," Sen. Paloma Valencia, a member of the president's party, said.
If the country does opt to pursue a regulated cannabis program, it will join Mexico, where lawmakers are readying legislation to legalize marijuana for adult use following a Supreme Court ruling establishing that a ban on possession and cultivation for personal use is unconstitutional.
Former White House Drug Czar Offers Marijuana Legalization Advice To Mexico
Photo courtesy of Brian Shamblen.
Marijuana Offenses Would No Longer Get Immigrants Deported Under New Congressional Bill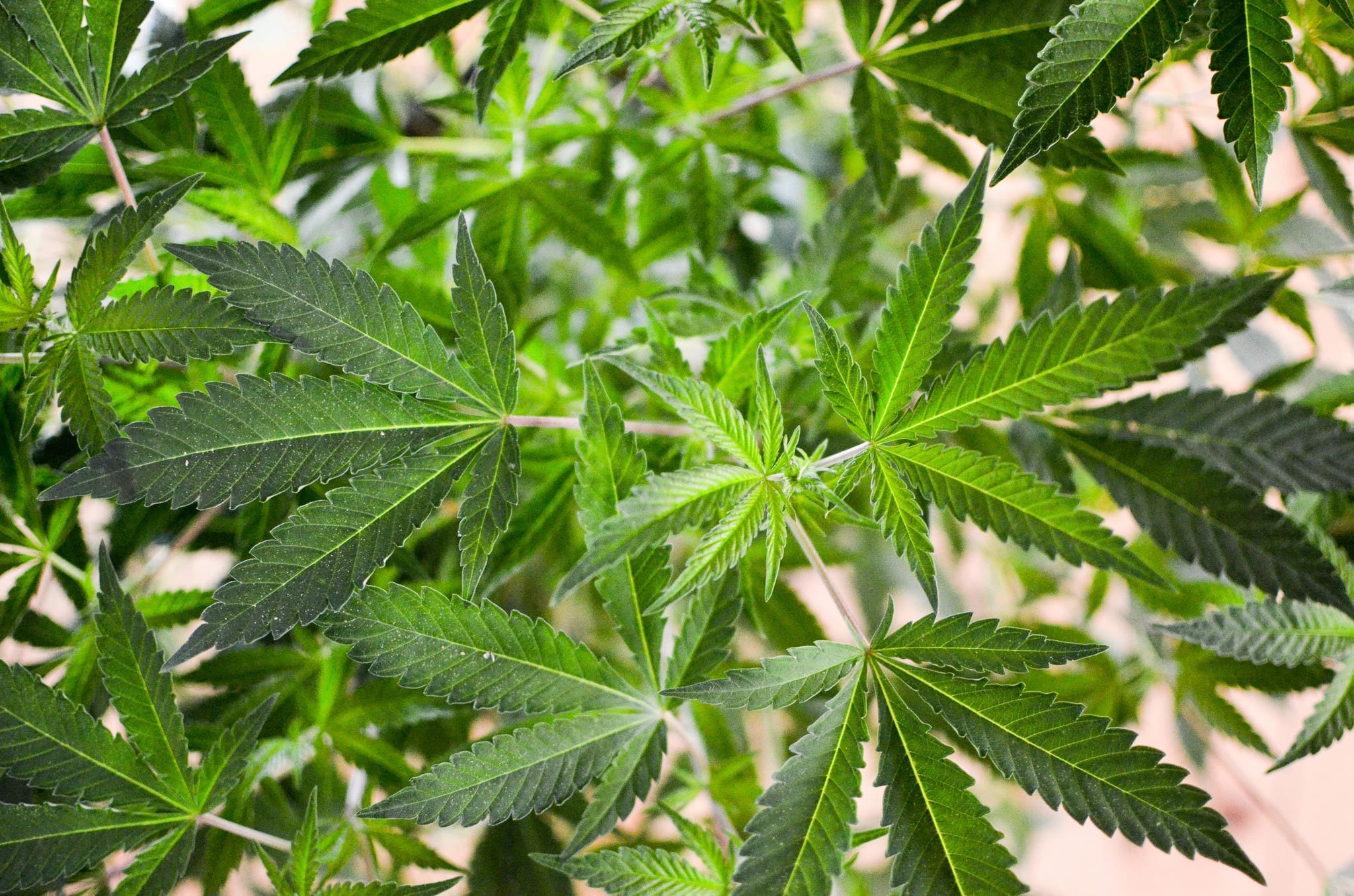 The fourth highest-ranking Democrat in the House introduced a bill on Wednesday designed to protect immigrants from being deported or denied entry into the U.S. over low-level marijuana offenses.
Assistant Speaker Ben Ray Luján (D-NM) filed the Removing Marijuana from Deportable Offenses Act, which stipulates that "any offenses involving the use, possession, or distribution of marijuana shall not be considered as grounds of inadmissibility."
It would further allow immigrants who've been denied a visa or deported due to cannabis offenses to reapply or have their visa reissued.
In a press release, Luján said that the legislation is necessary in order to combat what he described as the "despicable" weaponization of marijuana against immigrant communities by the Trump administration. According to Human Rights Watch, 34,000 immigrants were deported from 2007 to 2012 for cannabis possession.
🚨JUST IN: Proud to introduce #MarijuanaJusticeReform legislation to end President Trump's attacks on immigrants & #DREAMers.

Minor marijuana use should not be grounds for deportation – it's a wasteful use of resources and separates families. It's time to end these injustices. pic.twitter.com/G6y6EzbA1z

— Ben Ray Luján (@repbenraylujan) September 18, 2019
"The federal government should not be wasting resources to wreak havoc on immigrant families when there are children held in border camps that are desperate for legal services, hygiene products, and basic humanitarian care," he said. "Providing care for these children and families should be where the Trump administration devotes its funding – not working as a deportation force."
"I'm proud to be fighting for this legislation to hold President Trump accountable and defend our immigrant communities from senseless and hateful policies," he said.
The legislation is identical to a companion bill that Sen. Cory Booker (D-NJ) introduced in June.
"This Administration's efforts to use marijuana possession as a tool for deportation is misguided and does not make our communities safer," Booker said. "Limited law enforcement resources should not be wasted on deporting people for something two of the last three presidents have admitted to doing."
Earlier this year, U.S. Citizenship and Immigration Services issued a memo stating that immigrants are ineligible for citizenship if they use marijuana or engage in cannabis-related activities, including employment in a state-legal cannabis business, because such activity is not consistent with "good moral character."
So far, the House version has 21 cosponsors, including Reps. Earl Blumenauer (D-OR), Lou Correa (D-CA), Barbara Lee (D-CA), Jim McGovern (D-MA), Eric Swalwell (D-CA), Dina Titus (D-NV), Nydia Velázquez (D-NY), and Bonnie Watson Coleman (D-NJ).
Dozens of states have legalized or decriminalized marijuana use & possession, but the Trump administration is using minor marijuana use to deport immigrant families.
It's wrong.

And it's why @RepBenRayLujan introduced #MarijuanaJusticeReform legislation.
Let's get it passed.

— Rep. Nydia Velazquez (@NydiaVelazquez) September 18, 2019
"We're the closest that we have ever been to ending marijuana prohibition across the United States; it's vital that individuals and communities that continue to bear the brunt of prohibition do not get left behind—that includes noncitizens," Queen Adesuyi, policy coordinator for Drug Policy Alliance, said. "Marijuana has been one of the leading causes for deportation, destroying the lives of countless individuals and families over a substance that is now the center of an industry bringing in billions in profits."
FWD.us President Todd Schulte called the proposal "commonsense legislation that will help keep families together and ensure taxpayer dollars aren't wasted on cruelly deporting individuals with low-level offenses."
Dozens of states have legalized or decriminalized marijuana use and possession, but the Trump admin. is using minor marijuana use to deport immigrant families.

This is wrong and it's why I joined @RepBenRayLujan in his #MarijuanaJusticeReform efforts. pic.twitter.com/Pp5qZQ1A7c

— Rep. Veronica Escobar (@RepEscobar) September 18, 2019
"The status quo of marijuana criminalization is irrational and discriminatory towards tens of thousands of otherwise law-abiding aspiring Americans who pose no safety risk to the United States," NORML Political Director Justin Strekal said. "Public opinion and policy surrounding cannabis are rapidly shifting, which is why we must ensure that those who strive to achieve the American Dream are treated with dignity."
Also this week, Luján became of cosponsor of separate far-reaching legislation to remove marijuana from the Controlled Substances Act and divert funds toward programs to begin repairing the damage of the war on drugs.
Read the text of Luján's marijuana and immigration bill below:
Lujan marijuana bill by Marijuana Moment on Scribd
Key Congressional Chair Says Marijuana Banking Vote Will Happen Over Groups' Objections
Photo courtesy of Philip Steffan.