D.C. Is 'Ready' To Legalize Marijuana Sales As Soon As Congress Gets Out Of The Way, Mayor Says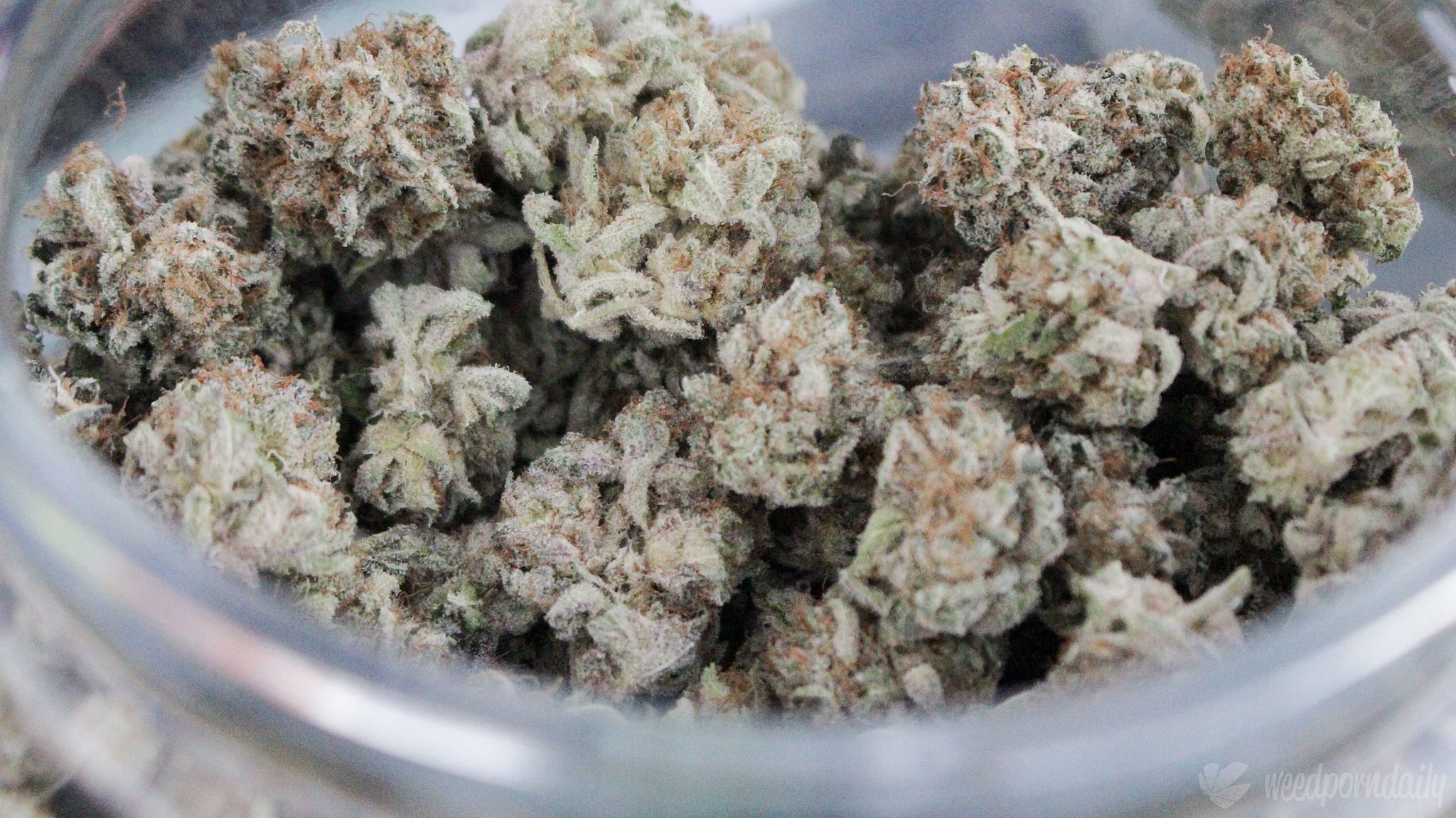 The mayor of Washington, D.C. says local officials are prepared to move forward with implementing a legal system of recreational marijuana sales in the nation's capital just as soon as they can get over the final "hurdle" of congressional interference.
Mayor Muriel Bowser (D) introduced a cannabis commerce bill in February—and members of the District Council are now considering that as well as a separate proposal put forward by Chairman Phil Mendelson (D) last month.
In an interview on WAMU's Politics Hour on Friday, Bowser was asked about the competing pieces of legislation and said "I think we're ready from our end."
"We have a tax-and-regulates scheme. We've prepared our alcohol and beverage office to be prepared to implement regulation," she said. "And we have to we have to get the hurdle of Congress out of the way."
Listen to Bower's marijuana comments, about 48:35 into the audio below:
While D.C. voters legalized cannabis possession and home cultivation in 2014, a congressional rider has blocked the jurisdiction from using its local tax dollars to create a regulated marijuana market. But now with Democrats in control of both chambers of Congress, in addition to the White House, advocates are anticipating that the barrier will be lifted.
At face value, Bowser and Mendelson's bills are similar: both would build on the District's 2014 law by creating a regulated market that prioritizes social equity. But there are differences between the leaders' measures when it comes to licensing, the tax rate, how revenue is appropriated and expungements.
Here are the key differences between the mayor's bill and the separate legislation from the chairman: 
-Tax rate: Bowser's bill would establish a 17 percent tax on marijuana sales, while Mendelson's would impose a 13 percent tax.
-Revenue: Both bills call for the establishment of two revenue funds to cover the administrative costs of implementing the program and promote social equity. Bowser's measure would fund cannabis business grants for people living in two specific wards, and it would also provide monies to support small grocery stores and pay for school supplies in those areas. Mendelson's, meanwhile, would take 30 percent of marijuana tax revenue and put it toward outreach for community outreach and services like job training to help people most impacted by the drug war enter the industry. Fifty percent would fund community-based groups who work on issues like homelessness prevention, legal aid and youth development. The remaining 20 percent would go to a general fund.
-Licensing: People who've been convicted of a cannabis-related offense, lived in a disadvantaged community for 10 of the past 20 years or who already operate a medical marijuana dispensary would get licensing priority under the chairman's legislation. The mayor is similarly proposes licensing prioritization for returning citizens who've been arrested or convicted of cannabis-related offenses, as well as veterans and residents from disadvantaged communities.
-Expungements: Automatic expungements would be provided under both pieces of legislation. However, Bowser's bill carves out exemptions for cases involving firearms, other illicit drugs and violent crimes. Mendelson's proposal does not include those exemptions; it stipulates that having ancillary charges does not disqualify a person from having a marijuana-related record expunged.
Activists have also taken issue with several provisions of Bowser's bill, including that it could limit the amount of cannabis that people could possess after growing the plant at home under the city's current law.
A federal oversight agency determined in a report last month that the congressionally enacted spending bill rider that prevents Washington, D.C. from legalizing marijuana sales does not preclude local officials from taking procedural steps to prepare for the eventual reform.
Rep. Andy Harris (R-MD), a legalization opponent who's routinely sponsored the amendment to stop D.C. from spending its own local tax dollars to implement a regulated cannabis market, complained to the Government Accountability Office (GAO) in 2019 after members of the District of Columbia Council introduced a legal sales bill and referred it to committees.
But the GAO ruling clarifies that nothing in federal law prevents the city officials from holding hearings on the legislation as long as it isn't actually enacted while the congressional ban stays on the books.
While the so-called Harris rider was renewed as part of the latest appropriations legislation, the congressman didn't proactively introduce it again last year in the Democratic-controlled House. Rather, it was included in the Senate version and ultimately made it into the final bill signed by President Donald Trump. Now that both chambers are controlled by Democrats, who have sought to give D.C. more autonomy than Republicans have, advocates are hopeful that the prohibitive language will be fully stripped from a new spending bill later this year.
Last year, the mayor released a budget plan for the 2021 fiscal year that contained a signal that the local government was preparing to implement regulations for retail marijuana sales just as soon as Congress allowed it by shifting the city's current medical cannabis program to the jurisdiction of the Alcoholic Beverage Regulation Administration (ABRA).
Bowser also unveiled a legalization bill in 2019, and part of it called for ABRA to regulate the legal industry and for the agency to be renamed the Alcoholic Beverage and Cannabis Administration, a change that is also included in the mayor's latest legislation.
In D.C., Bowser approved legislation in December to decriminalize possession of drug paraphernalia for personal use and promote harm reduction.
Activists filed a proposed ballot initiative to legalize marijuana sales in August, but it did not advance.
Separately, a local councilman introduced a bill in October that would expand opportunities for formerly incarcerated people to participate in the city's existing medical cannabis market.
Cops Can't Arrest You For Smoking Marijuana On Sidewalks, NYPD Says In Post-Legalization Memo
Photo courtesy of WeedPornDaily.