Illinois Smashes Marijuana Sales Record, Exceeding $100 Million In March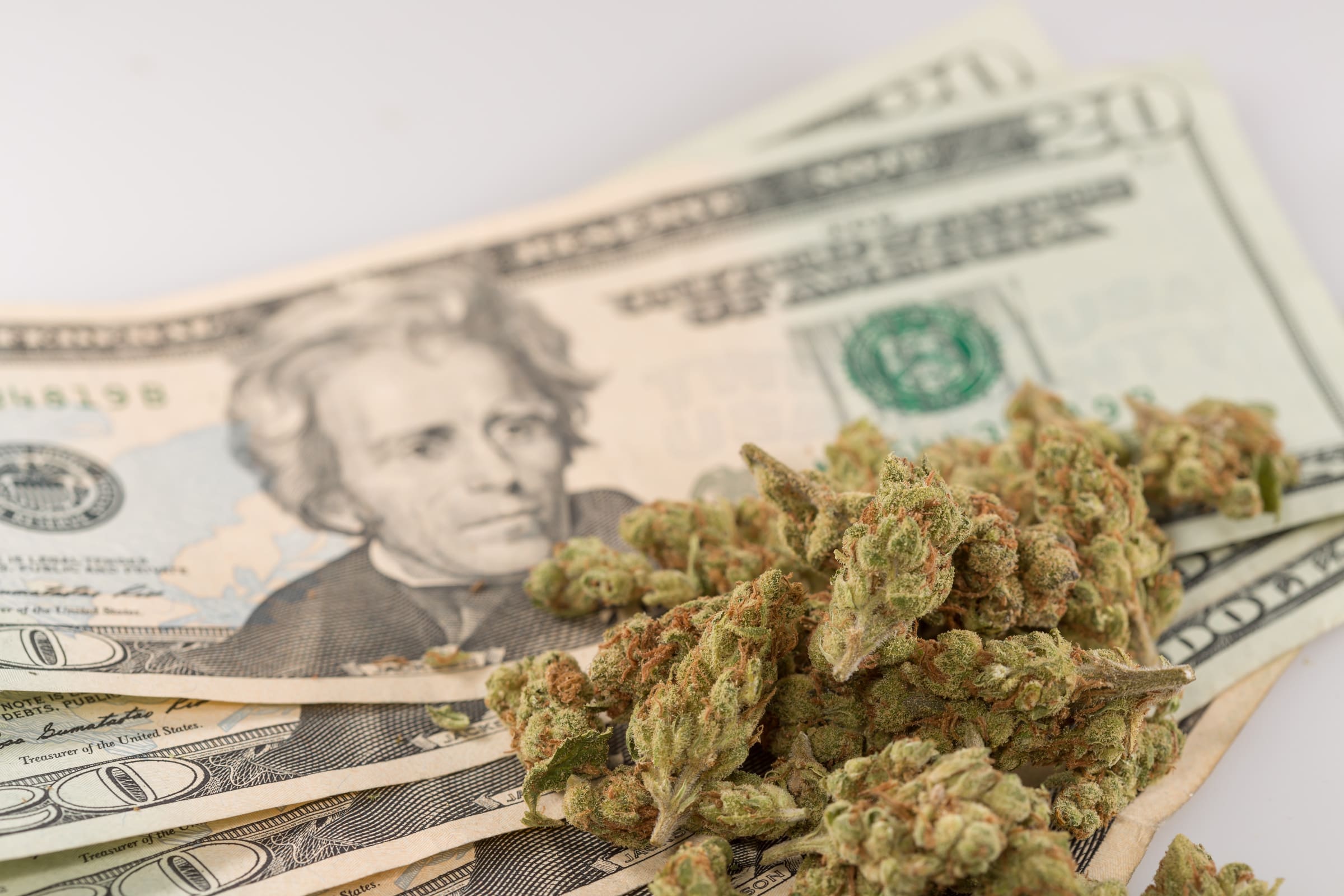 Monthly marijuana sales exceeded $100 million for the first time in Illinois in March, shattering the previous record.
According to the state Department of Financial and Professional Regulation, adults spent $109,149,355 on recreational cannabis products in March. That's nearly $30 million more than the prior month and $20 million more than the last record that was set in January.
While it's not clear why March proved so popular for marijuana, there has been an escalating trend in Illinois since legal sales launched. Even amid the pandemic, the state saw growing cannabis purchases in its market, both from residents and out-of-state visitors.
This time around, 2,317,315 marijuana items were purchased. Illinois residents bought $75,744,092 worth of cannabis, compared to $33,405,263 from people visiting from out of state.
Average daily sales reached approximately $3.5 million in March, according to the Chicago Sun-Times.
If this trend keeps up, Illinois could see more than $1 billion in adult-use marijuana sales in 2021. And that would translate into a significant windfall of tax revenue for the state. Last year, Illinois sold about $670 million in cannabis and took in $205.4 million in tax revenue.
The figures for medical cannabis sales in March haven't been released yet, but they were about $33 million in January, according to the Department of Public Health.
Officials have emphasized that the tax dollars from all of these sales are being put to good use. For example, the state announced in January that it is distributing $31.5 million in grants funded by marijuana tax dollars to communities that have been disproportionately impacted by the war on drugs.
The funds are part of the state's Restore, Reinvest, and Renew (R3) program, which was established under Illinois's adult-use cannabis legalization law. It requires 25 percent of marijuana tax dollars to be put in that fund and used to provide disadvantaged people with services such as legal aid, youth development, community reentry and financial support.
Awarding the new grant money is not all that Illinois is doing to promote social equity and repair the harms of cannabis criminalization. Gov. J.B. Pritzker (D) announced in December that his office had processed more than 500,000 expungements and pardons for people with low-level cannabis convictions on their records.
Relatedly, a state-funded initiative was recently established to help residents with marijuana convictions get legal aid and other services to have their records expunged.
But promoting social equity in the state's cannabis industry hasn't been smooth sailing. The state has faced criticism from advocates and lawsuits from marijuana business applicants who feel officials haven't done enough to ensure diversity among business owners in the industry.
D.C. Is 'Ready' To Legalize Marijuana Sales As Soon As Congress Gets Out Of The Way, Mayor Says