Connecticut Marijuana Legalization Deal Expected This Week, Top Lawmaker Says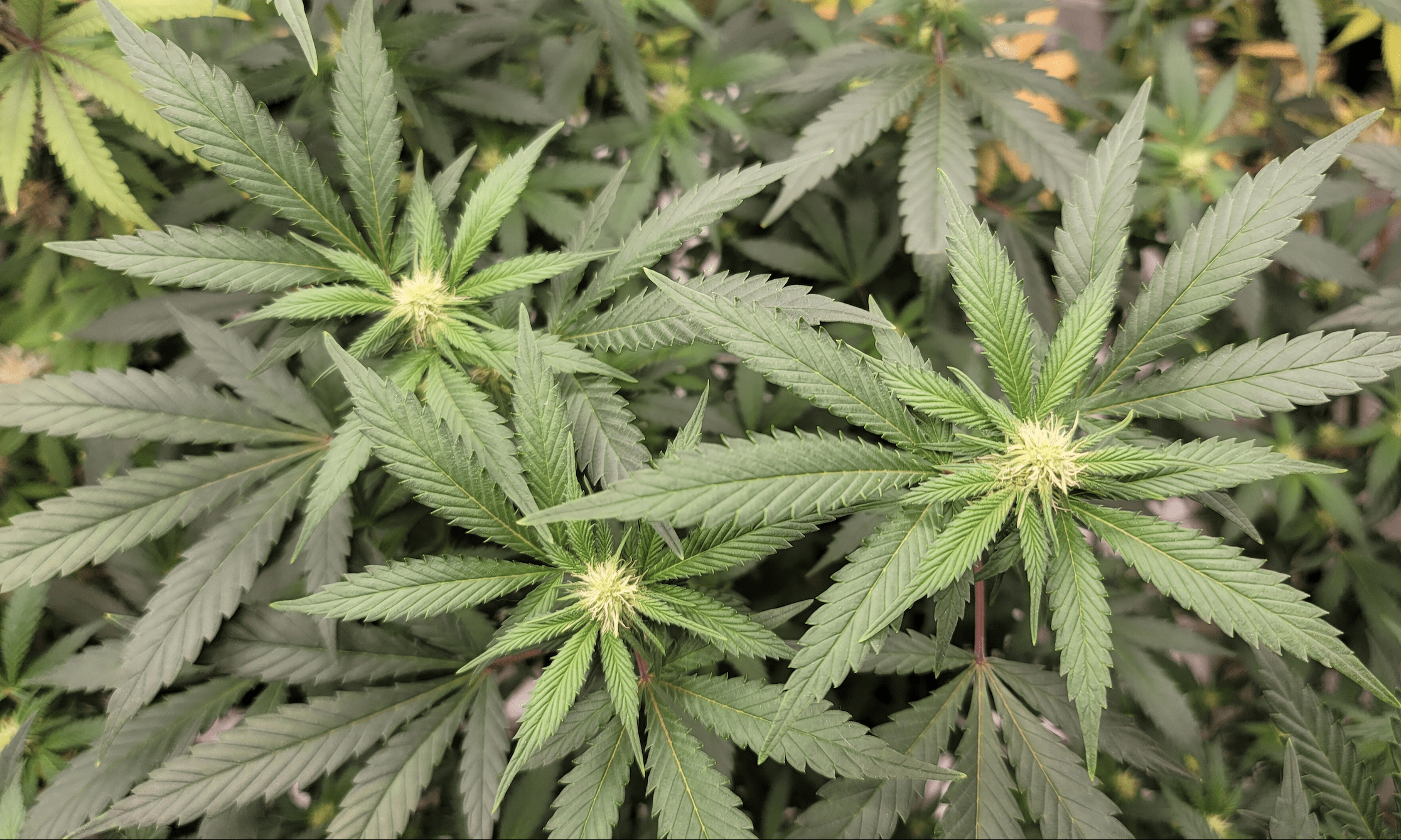 A top Connecticut lawmaker said on Monday that he expects to reach a deal with the governor on a bill to legalize marijuana by the end of the week.
For weeks, legislators have been negotiating with Gov. Ned Lamont's (D) office on the details of the legislation, working to resolve a proposal put forward by the governor earlier this year with a separate measure favored by activists. Now an agreement appears to be imminent.
"I think we have a general agreement in terms of the important issues that have been out there for most of the session, which is getting around this definition of an equity applicant and ensuring that equity is the basis for passing that bill," House Majority Leader Jason Rojas (D) said in a briefing with reporters.
"We're going to continue to hopefully meet today and tomorrow," he said. "I'm hoping to have a some more formalized agreement by the end of this week."
Watch the discussion about a marijuana legalization deal, starting at 1:22 into the video below:
With the legislative session ending on June 9, there's a sense of urgency to enact the reform. Given that deadline, House Speaker Matt Ritter (D) said earlier this month that the legislature would be open to taking up the issue in a special session.
Ritter said on Monday that Rojas spends "seven hours going line by line" through the bill each day to ensure that equity is a fixture of the legalization bill. That's welcome news for advocates who expressed early criticism of Lamont's proposal over its lack of focus on repairing the harms of the drug war.
"This deal has been a long time coming, but I'm excited that after hearing from impacted communities and equity experts, our leadership is ready to get this done," Jason Ortiz, executive director of Students for Sensible Drug Policy, told Marijuana Moment.
"We all win with an equitable market and it's exciting to hear our work has paid off and we are ready to move our state forward, together," Ortiz, who is also the policy director for the pro-legalization advocacy group CURE CT and served as a member of a legalization working group assembled by Lamont that issued recommendations on social equity, said.
The governor's chief of staff recently said that administration officials have been "meeting with legislative negotiators," and they're "waiting for them to provide us a revised draft" of a reform bill.
A bill to legalize marijuana for adult use that Lamont proposed as part of his budget cleared the Judiciary Committee last month after being amended by the panel. But if a legalization measure isn't enacted this year, Lamont said earlier this month that he anticipates that the issue could go before voters.
"Marijuana is sort of interesting to me. When it goes to a vote of the people through some sort of a referendum, it passes overwhelmingly. When it goes through a legislature and a lot of telephone calls are made, it's slim or doesn't pass," the governor said. "We're trying to do it through the legislature. Folks are elected to make a decision, and we'll see where it goes. If it doesn't, we'll probably end up in a referendum."
Ritter similarly said last year that if the legislature isn't able to pass a legalization bill, he will move to put a question on the state's 2022 ballot that would leave the matter to voters.
According to recent polling, if legalization did go before voters, it would pass.
Sixty-four percent of residents in the state favor legalizing cannabis for adult use, a survey from Sacred Heart University that was released last week found.
A competing legalization measure from Rep. Robyn Porter (D), which is favored by many legalization advocates for its focus on social equity, was approved in the Labor and Public Employees Committee in March.
Lamont, who convened an informal work group in recent months to make recommendations on the policy change, initially described his legalization plan as a "comprehensive framework for the cultivation, manufacture, sale, possession, use, and taxation of cannabis that prioritizes public health, public safety, and social justice."
But while advocates have strongly criticized the governor's plan as inadequate when it comes to equity provisions, Ritter said in March that "optimism abounds" as lawmakers work to merge proposals into a final legalization bill.
Rojas also said that "in principle, equity is important to both the administration and the legislature, and we're going to work through those details."
To that end, the majority leader said that working groups have been formed in the Democratic caucuses of the legislature to go through the governor's proposal and the committee-approved reform bill.
In February, a Lamont administration official stressed during a hearing in the House Judiciary Committee that Lamont's proposal it is "not a final bill," and they want activists "at the table" to further inform the legislation.
The legislature has considered legalization proposals on several occasions in recent years, including a bill that Democrats introduced last year on the governor's behalf. Those bills stalled, however.
Lamont reiterated his support for legalizing marijuana during his annual State of the State address in January, stating that he would be working with the legislature to advance the reform this session.
Ritter said in November that legalization in the state is "inevitable." He added later that month that "I think it's got a 50–50 chance of passing [in 2021], and I think you should have a vote regardless." The governor said in an interview earlier this year that he puts the odds of his legislation passing at "60-40 percent chance."
The governor has compared the need for regional coordination on marijuana policy to the coronavirus response, stating that officials have "got to think regionally when it comes to how we deal with the pandemic—and I think we have to think regionally when it comes to marijuana, as well."
He also said that legalization in Connecticut could potentially reduce the spread of COVID-19 by limiting out-of-state trips to purchase legal cannabis in neighboring states such as Massachusetts and New Jersey.
Texas Senate Approves Psychedelics And Marijuana Concentrates Bills
Photo courtesy of Mike Latimer.