Connecticut Lawmakers Hold Marijuana Meeting With Governor's Office As New Poll Shows Majority Support For Legalization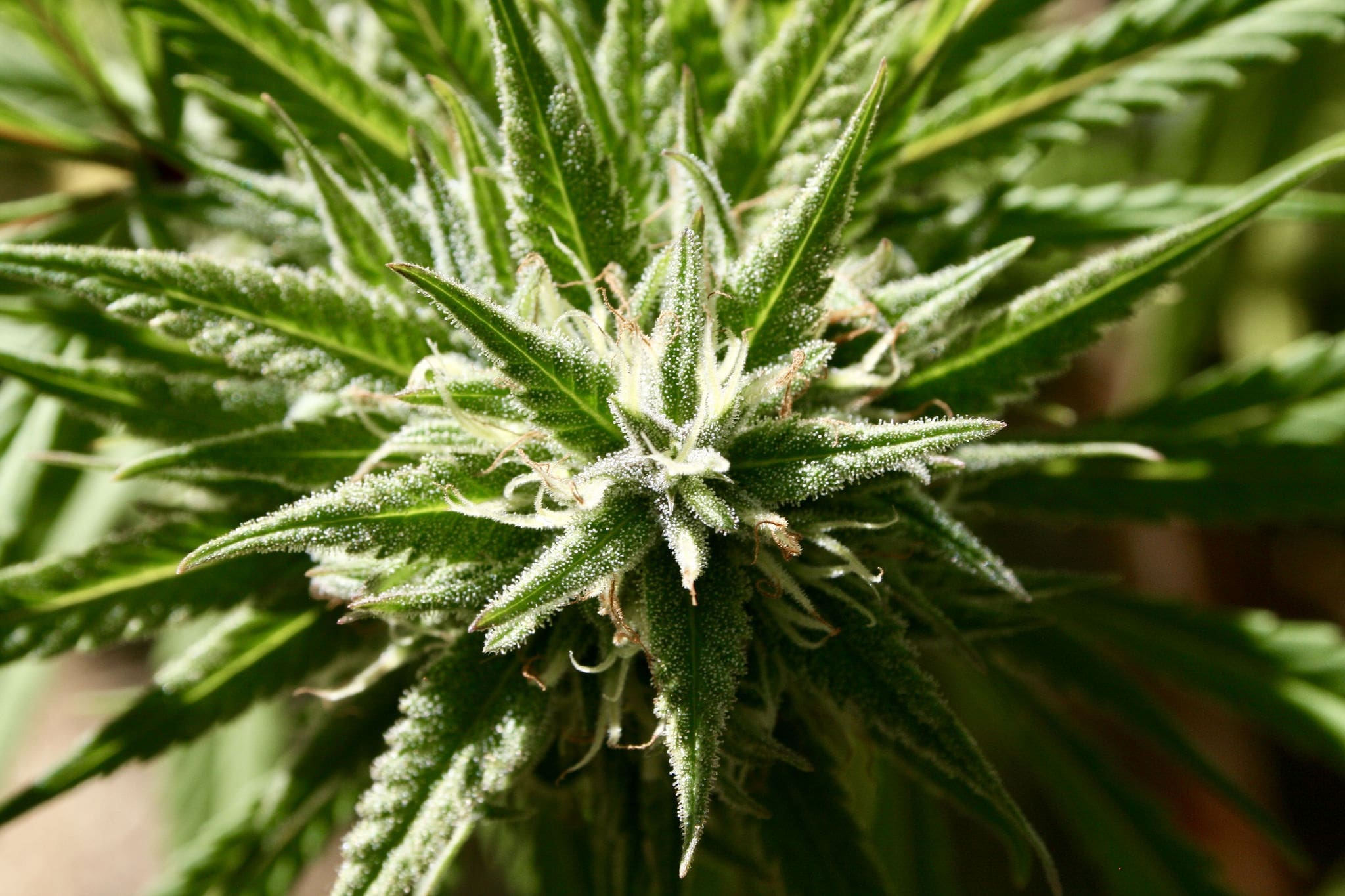 Legislative leaders will meet with the office of Connecticut Gov. Ned Lamont (D) on Tuesday to continue negotiating a plan to legalize marijuana in the state—a development that comes as a new poll shows majority support for the policy change among voters.
With the legislative session ending on June 9, there's a sense of urgency to enact the reform, which has long been a goal of the Lamont administration and top lawmakers. They've held several meetings to reach an agreement about what a legal cannabis market should look like, but there are still some sticking points that need to be resolved.
House Majority Leader Jason Rojas (D) said negotiations are currently centering on who would qualify as a social equity applicant. Getting that designation would come with benefits in the cannabis business licensing process.
"We're working with the administration. We have a meeting lined up for this evening. We've certainly gotten some edits from the administration that we were able to consider," he said during a press briefing on Tuesday.
"We're really finalizing on getting down to the definition of an equity applicant. I think that's been the primary goal for folks on both sides of the discussion," he said. "We do have a definition that we'll share with the administration so that we can move forward from there."
Given the tight deadline legislators are facing—in addition to the progress being made in negotiations—House Speaker Matt Ritter (D) said earlier this month that the legislature would be open to taking up the issue in a special session to resolve differences between the legalization bills that have been put forward by lawmakers and Lamont.
The governor's chief of staff said that administration officials have been "meeting with legislative negotiators," and they're "waiting for them to provide us a revised draft" of a reform bill. It appears that lawmakers are making some progress toward that goal with Rojas saying they will present the governor's office with a new equity definition on Tuesday evening.
Advocates are pleased to see the high-level discussions reaching the point of nailing down what kind of cannabis business constitutes an equity applicant.
"Defining equity has always been at the heart of the legalization conversation and I'm encouraged that our legislative champions are laser focused on getting this right," Jason Ortiz, the policy director for the pro-legalization advocacy group CURE CT and a member of a legalization working group assembled by Lamont that issued recommendations on social equity. "This is the hard part, but getting here is a strong sign we are close to final language and that's incredibly exciting."
According to a new poll, Connecticut voters are done waiting for legalization to happen.
Sixty-four percent of residents in the state favor legalizing cannabis for adult use, the survey from Sacred Heart University that was released on Tuesday found.
Further, 76 percent of respondents said that marijuana has the same or fewer effects compared to alcohol. And 62 percent said they favor expunging prior cannabis convictions.
They survey involved interviews with 1,000 residents from April 20-26. And the results are consistent with past polling on the subject.
A bill to legalize marijuana for adult use that the governor proposed as part of his budget cleared the Judiciary Committee last month after being amended by the panel. But if a legalization measure isn't enacted this year, Lamont said earlier this month that he anticipates that the issue could go before voters.
"Marijuana is sort of interesting to me. When it goes to a vote of the people through some sort of a referendum, it passes overwhelmingly. When it goes through a legislature and a lot of telephone calls are made, it's slim or doesn't pass," the governor said. "We're trying to do it through the legislature. Folks are elected to make a decision, and we'll see where it goes. If it doesn't, we'll probably end up in a referendum."
Ritter similarly said last year that if the legislature isn't able to pass a legalization bill, he will move to put a question on the state's 2022 ballot that would leave the matter to voters.
A competing legalization measure from Rep. Robyn Porter (D), which is favored by many legalization advocates for its focus on social equity, was approved in the Labor and Public Employees Committee in March.
Lamont, who convened an informal work group in recent months to make recommendations on the policy change, initially described his legalization plan as a "comprehensive framework for the cultivation, manufacture, sale, possession, use, and taxation of cannabis that prioritizes public health, public safety, and social justice."
But while advocates have strongly criticized the governor's plan as inadequate when it comes to equity provisions, Ritter said in March that "optimism abounds" as lawmakers work to merge proposals into a final legalization bill.
Rojas also said that "in principle, equity is important to both the administration and the legislature, and we're going to work through those details."
To that end, the majority leader said that working groups have been formed in the Democratic caucuses of the legislature to go through the governor's proposal and the committee-approved reform bill.
In February, a Lamont administration official stressed during a hearing in the House Judiciary Committee that Lamont's proposal it is "not a final bill," and they want activists "at the table" to further inform the legislation.
The legislature has considered legalization proposals on several occasions in recent years, including a bill that Democrats introduced last year on the governor's behalf. Those bills stalled, however.
Lamont reiterated his support for legalizing marijuana during his annual State of the State address in January, stating that he would be working with the legislature to advance the reform this session.
Ritter said in November that legalization in the state is "inevitable." He added later that month that "I think it's got a 50–50 chance of passing [in 2021], and I think you should have a vote regardless." The governor said in an interview earlier this year that he puts the odds of his legislation passing at "60-40 percent chance."
The governor has compared the need for regional coordination on marijuana policy to the coronavirus response, stating that officials have "got to think regionally when it comes to how we deal with the pandemic—and I think we have to think regionally when it comes to marijuana, as well."
He also said that legalization in Connecticut could potentially reduce the spread of COVID-19 by limiting out-of-state trips to purchase legal cannabis in neighboring states such as Massachusetts and New Jersey.
Mississippi Voters Want To Impeach Justices Who Overturned Medical Marijuana, Poll Shows
Photo courtesy of Brian Shamblen.