Congressman Says He'll Bring The Psychedelics Reform Movement To Capitol Hill 'This Year'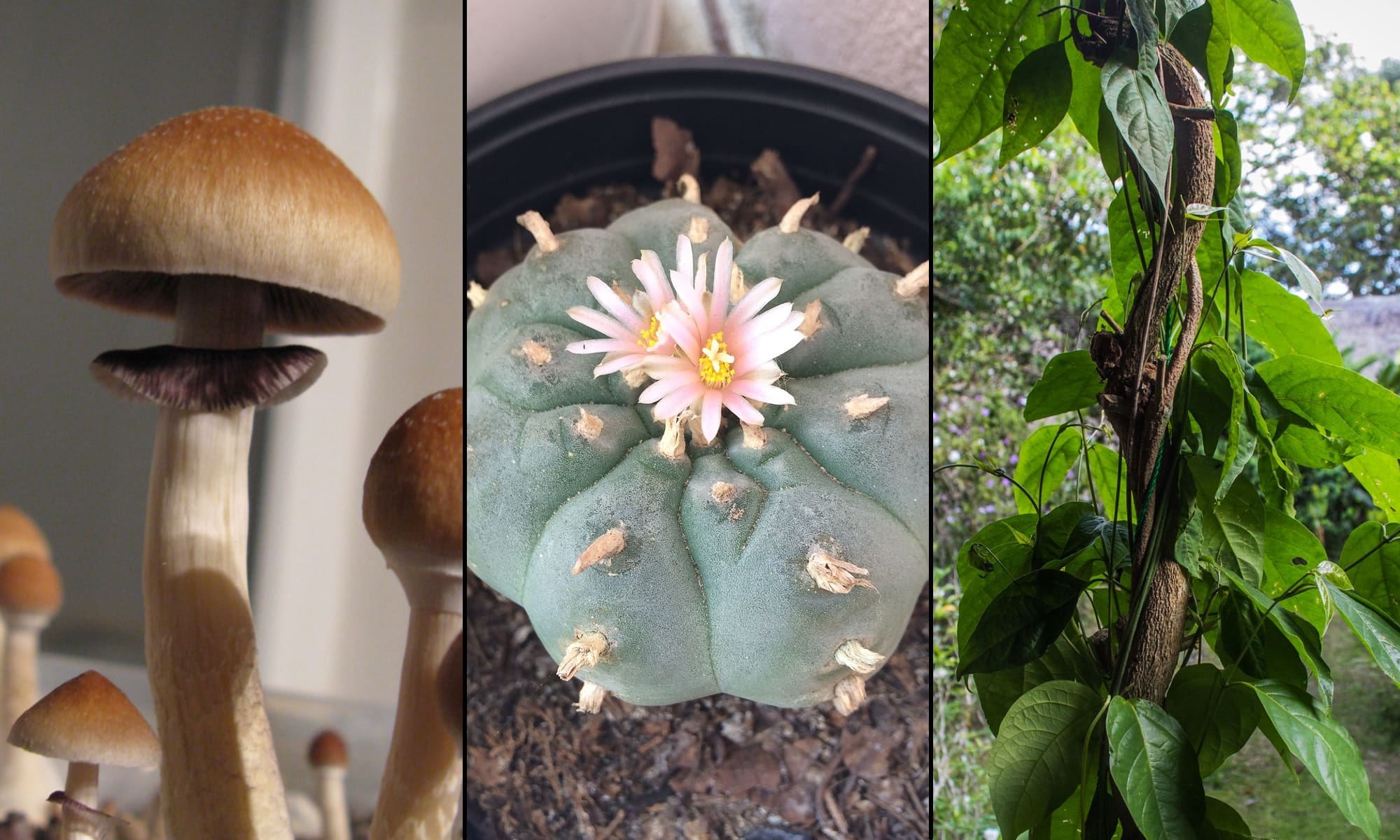 A congressman said on Wednesday that he intends to help bring the psychedelics reform movement to Capitol Hill "this year."
Rep. Earl Blumenauer (D-OR), a longstanding champion of marijuana reform in Congress, made the comments at a symposium on psychedelics policy that was hosted by Harvard Law School's newly established research institute, the Project on Psychedelics Law and Regulation (POPLAR).
He touted moves by voters in his home state of Oregon to legalize psilocybin for therapeutic use and more broadly decriminalize possession of currently illicit drugs during last year's election as examples of a growing movement that's enacting reforms beyond just cannabis. Blumenauer said he plans to bring that reform push to Congress next.
"I plan on bringing this movement to Capitol Hill this year," @repblumenauer says. The federal government needs to catch up to where the rest of America is. #POPLAR

— Petrie-Flom Center (@PetrieFlom) October 6, 2021
"I promise you I will do my part—not only assisting in the evolution of the Oregon [psilocybin] program, but I plan on bringing this movement to Capitol Hill this year in the same way we developed the foundation for the support of our cannabis work," he told attendees at the psychedelics symposium. "I want to introduce the results of our work in Oregon and around the country, and I would like your center to be able to help raise awareness on Capitol Hill at this critical time in drug reform to help the federal government catch up to where the rest of America is."
Rep. Alexandria Ocasio-Cortez (D-NY) was among the first lawmakers to raise the psychedelics issue in Congress, twice filing an amendment to large-scale spending legislation that was meant to promote research into substances like psilocybin and MDMA.
Both times, a significant number of Democrats joined Republicans in defeating the proposal—though the margin slimmed in the last vote earlier this year compared to 2019.
"I think this is truly the opportunity of a lifetime," Blumenauer said on Wednesday, "and I look forward to working with you to make it a reality."
He also said that there's research into the therapeutic benefits of psilocybin that "goes back decades." However, he stressed that "we need more and better research first and foremost."
"There are real life examples of people we know [who] have experienced [the benefits], but it needs more scientific rigor," he said. "Our advantage is that the American public is ahead of the legislature and other policymakers. They are demonstrating their interest and their support" in reform.
"I think this is a major equity issue," he said of ongoing criminalization. "One of the challenges we've had with our failed war on drugs—and its misapplication—is how it's negatively impacted minorities and marginalized groups."
"And I want to stress that I think it's very important to respect traditional and sacred use of psychedelics by indigenous communities. Native Americans must not be an afterthought," he continued. "They have much to teach us, and we have much to respect in that tradition."
The congressman didn't offer specific details about what potential psychedelics-related legislation he plans to pursue in the coming months, but his remarks demonstrate how a localized movement has rapidly spread and reached the congressional level.
Denver became the first U.S. city to decriminalize psilocybin in 2019, and now sitting members of Congress are taking seriously psychedelics reform.
It's not limited to Democrats like Blumenauer or Ocasio-Cortez, either.
Rep. Dan Crenshaw (R-TX) recently attempted to insert into defense spending legislation an amendment to require the Department of Defense to conduct a clinical trial into the therapeutic benefits of psychedelics for military members with chronic pain and PTSD. But it was blocked from receiving a floor vote by the House Rules Committee.
Crenshaw, a veteran himself, also recently moderated a conversation with a top psychedelics reform advocate. The congressman said that a veteran's account of psychedelics therapy with MDMA "sounds amazing."
Meanwhile, an official with the U.S. Department of Veterans Affairs (VA) recently said at a congressional hearing that the agency is "very closely" following research into the potential therapeutic benefits of psychedelics like MDMA for military veterans.
A House committee said in a report attached to spending legislation earlier this year that federal health agencies should pursue research into the therapeutic potential of psychedelics for military veterans suffering from a host of mental health conditions.
During joint hearings before House and Senate Veterans Affairs Committees in March, three veterans service organizations submitted written testimony backing a policy change to expand access to or increase research on medical cannabis, and one argued in favor of loosening restrictions to enable veterans to utilize psychedelics in their mental health treatment.
A federal commission tasked with developing recommendations to improve mental health treatment for military veterans determined in a report early last year that Congress and the executive branch should promote research into the therapeutic potential of marijuana and psychedelics such as psilocybin mushrooms and MDMA.
The use of psychedelics among young adults is generally rising, a recent federal analysis found. And the head of the National Institute on Drug Abuse told Marijuana Moment that she believes the increased media attention to studies showing the medical value of such substances may be a contributing factor.
California Sen. Scott Wiener (D), who is sponsoring a bill to legalize possession of psychedelics, also spoke at Wednesday's Harvard event, as did advocates with the Multidisciplinary Association for Psychedelic Studies and Psychedelic Science Funders Collaborative.
Bipartisan Pennsylvania Lawmakers Team Up On Marijuana Legalization Bill As Push For Reform In The State Heats Up
Photo elements courtesy of carlosemmaskype and Apollo.