Federal Commission Pushes Expansion Of Marijuana And Psychedelics Research For Military Veterans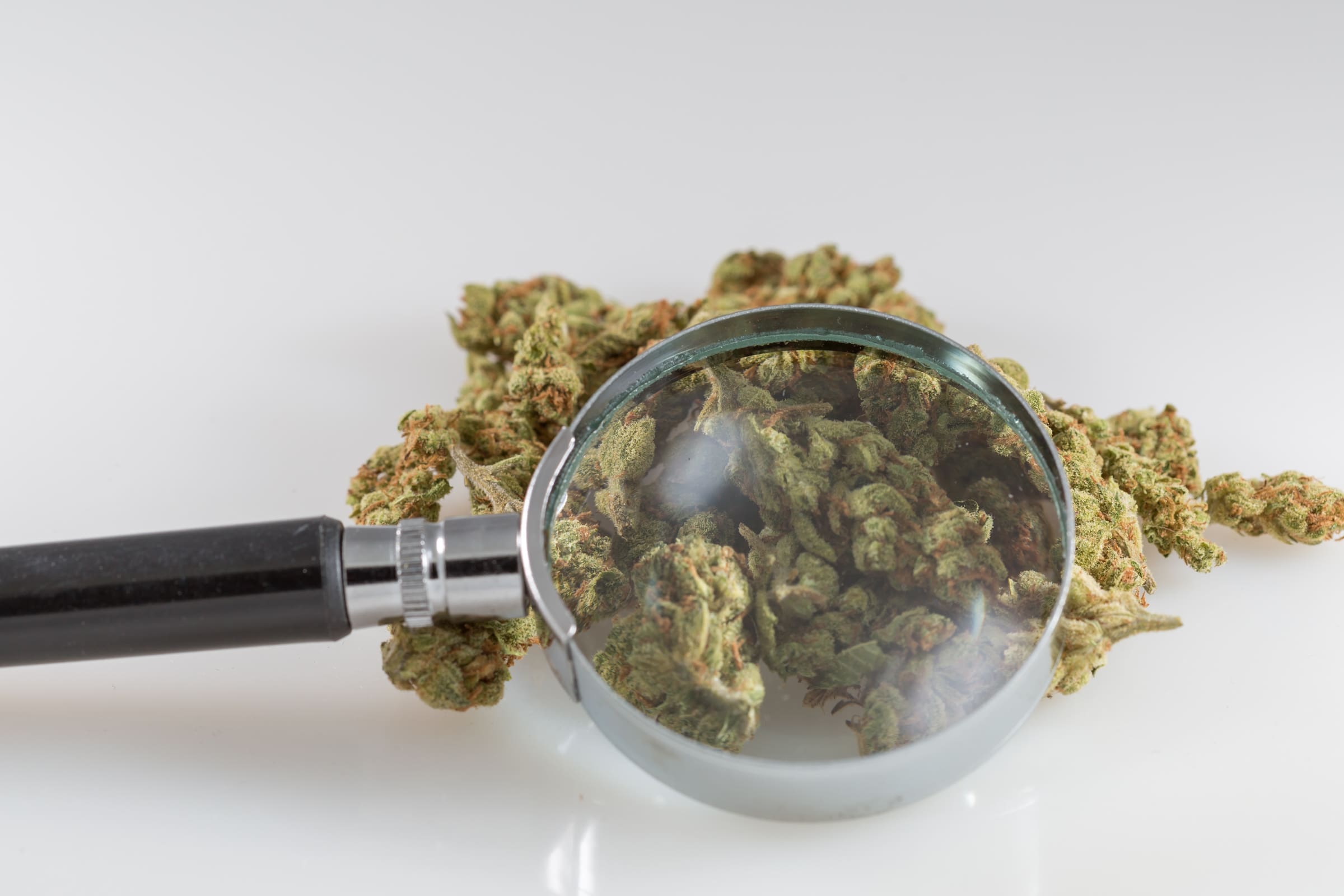 A federal commission tasked with developing recommendations to improve mental health treatment for military veterans has reached a surprising conclusion: Congress and the executive branch need to promote research into the therapeutic potential of marijuana and psychedelics such as psilocybin mushrooms and MDMA.
Following months of meetings, the Creating Options for Veterans Expedited Recovery (COVER) Commission released its report in January. But despite the novelty of its drug policy findings, the document has gone largely unnoticed by reform advocates and the media. Chaired by presidential appointee Jake Leinenkugel, the panel determined that cannabis and psychedelics represent promising mental health treatment options for veterans that should be fully explored.
"Medical cannabis and psychedelic drugs may have uses in treating mental health issues among veterans; however, these substances are currently classified as Schedule 1 under the Controlled Substances Act, which precludes VA from conducting research on their efficacy," the panel said.
The scheduling status of these substances has meant that the process of obtaining approval to research them is needlessly burdensome and that the supply of marijuana and other controlled drugs that's available for studies is inadequate, the commission, members of which were appointed by congressional leaders and the president, found.
"The U.S. federal government's policies have blocked externally valid, randomized clinical trials on the effects of cannabis," the report says. "Scientists seeking to conduct research on cannabis must submit to an arduous application process that may last years. The research requires approval from multiple government agencies, including some with stated opposition to any therapeutic uses of cannabis."
The panel further asserted that the Schedule I status of the drugs has effectively blocked VA from researching them at all, though that point has been disputed by advocates.
"Because VA is unable to conduct research into issues that are actively affecting veterans' health care (medical cannabis) or issues that could dramatically affect veterans' health care (medical psychedelics), VA is unable to explore possibilities such as whether medical psilocybin is effective in decreasing anxiety and depression in patients with life-threatening cancer. The opioid epidemic highlighted the need for third-party research into negative effects of treatment interventions and underscored that FDA approval alone does not reveal all of the potential negative consequences that can come about when a prescription treatment is made available to the public."
Veterans across the U.S. are already using cannabis in compliance with state laws to treat a host of mental health conditions, the report states, and that "necessitates that VA better understand medical marijuana, and how it can benefit and harm patients who use it, so VA providers can better care for these veterans."
Reform advocates and a growing group of bipartisan lawmakers have long argued that expanding research into the medical value of cannabis for veterans is an imperative—but what's particularly striking about this commission's report is that it explicitly acknowledges the potential of specific psychedelics as well. It notes that the "psychedelic research movement is gathering momentum" with investigations into how psilocybin and MDMA can impact conditions such as post-traumatic stress disorder being carried out privately by universities and research institutes.
"Although the findings have limited generalizability due to sample size and homogeneity issues, studies have shown some promise for treating disorders for which available treatments are insufficient—mood, substance, anxiety disorders, post-traumatic stress disorder—using psychedelics, including MDMA," the COVER Commission report says.
To that end, the commission issued a recommendation: VA should "engage with other federal agencies, as appropriate, to research the potential short- and long-term risks, as well as benefits, of medical cannabis and psychedelic drugs."
It also recommends that the executive and legislative branches require the National Institute On Drug Abuse to develop "strains of cannabis with THC levels equivalent to those being used by medical cannabis users in the states where medical cannabis is legal to ensure that research on medical cannabis use generates meaningful information on the related risks and benefits."
That would address the fact that studies have shown that the marijuana that's produced at the only federally authorized manufacturing facility is chemically more similar to hemp than cannabis sold in state-legal markets.
Further, VA physicians should be given "up-to-date information on research related to use of medical cannabis and psychedelics, including MDMA" and be better educated about "their ability to discuss the benefits and possible negative effects of medical cannabis with veterans in their care," the report continues.
The panel said that there "are significant questions about the benefits and costs of using cannabis and psychedelics in treating mental health issues. The efficacy and safety of these types of treatments are unclear, but it is essential that VA engage in research to better understand them."
"VA should engage with other federal agencies to conduct research into the positive and negative effects on veterans' mental health of medical cannabis and psychedelics, including methylenedioxymethamphetamine (MDMA)," a summary of the report states.
Rep. Lou Correa (D-CA), a longtime advocate for marijuana research for veterans who is sponsoring the VA Medicinal Cannabis Research Act, told Marijuana Moment that the commission's report "shows exactly why my bill is so important."
"The Department of Veterans Affairs acknowledges cannabis can be a valuable medical tool for our veterans," he said. "We must pass the Medicinal Cannabis Research Act so the VA can finally conduct this critical research and get veterans the medicine they need."
Correa's medical marijuana research bill was approved by a House committee in March but has not yet been scheduled for floor action by Democratic leaders.
Based on testimony in past hearings, it's unclear whether VA will be inclined to embrace the COVER Commission's recommendations, as department officials have stood opposed to several modest marijuana reform bills that were discussed in committee last year. That included legislation to protect VA benefits for veterans who use marijuana, allow the department's doctors to recommend medical cannabis and expand research into the plant's therapeutic potential.
In any case, the commission's report seems to reflect an evolved understanding of the policy changes that would be necessary to effectively investigate whether marijuana or certain psychedelics would be able to provide relief to veterans suffering from a wide range of mental health conditions. It was released three years after the panel was established as part of the 2016 Comprehensive Addiction and Recovery Act.
Transcripts of commission meetings leading up to the report's publication showed that members routinely participated in conversations about the limitations of mental health research opportunities for controlled substances under prohibition.
For example, Leinenkugel, the chairman, who has previously expressed interest in advancing VA studies into the medical benefits of marijuana for veterans, said during a hearing in July 2018 that he was "blown away" by the amount of research that's been conducted on the subject in other countries such as the Canada and Israel.
"They, for some reason, found much more reason to take cannabis and cannabinoid oils to a further legal way for their veterans, not for recreation but for usage of the veterans," he said. "It was a wake-up call for me personally."
Col. Matthew Amidon, a member of the commission, told the chair that the panel "should remember also that there's H.R. 5520, which is the 2017 Cannabis Research Act, which is a bill right now which we might want to refer to as we articulate a vision with cannabis bills."
At another meeting, Leinenkugel said that "I think that our largest [veterans service organizations] have stated through their membership that over 90 percent of American Legion, which is two million strong, veterans are advocating that we at least take a look at research within the VA, which I don't think we're doing."
"To me, that makes no sense. It's a plant, it's an herb. I'm not advocating for recreational use at all, but from this commission, we need to look at every variation of complementary type of care under what we had yesterday, whole health," he said. "I know I'm editorializing a little bit, but I want to at least get it on the public record that these are things that I think we need to start taking a look at."
All told, the conversations reflect a growing recognition that—despite ongoing federal prohibitions—there's a need to promote research into controlled substances that hold therapeutic potential. And that's not just coming from advocates, it's coming from Trump appointees and military brass alike.
Now it's up to Congress and the White House to follow through with the recommendations of the panel that the two branches created and appointed.
Attorney General Wasted DOJ Resources To Investigate Marijuana Mergers Due To Personal Bias, Official Alleges
Michigan Prosecutor Won't Pursue Psychedelics Possession Cases Following Local Decriminalization Vote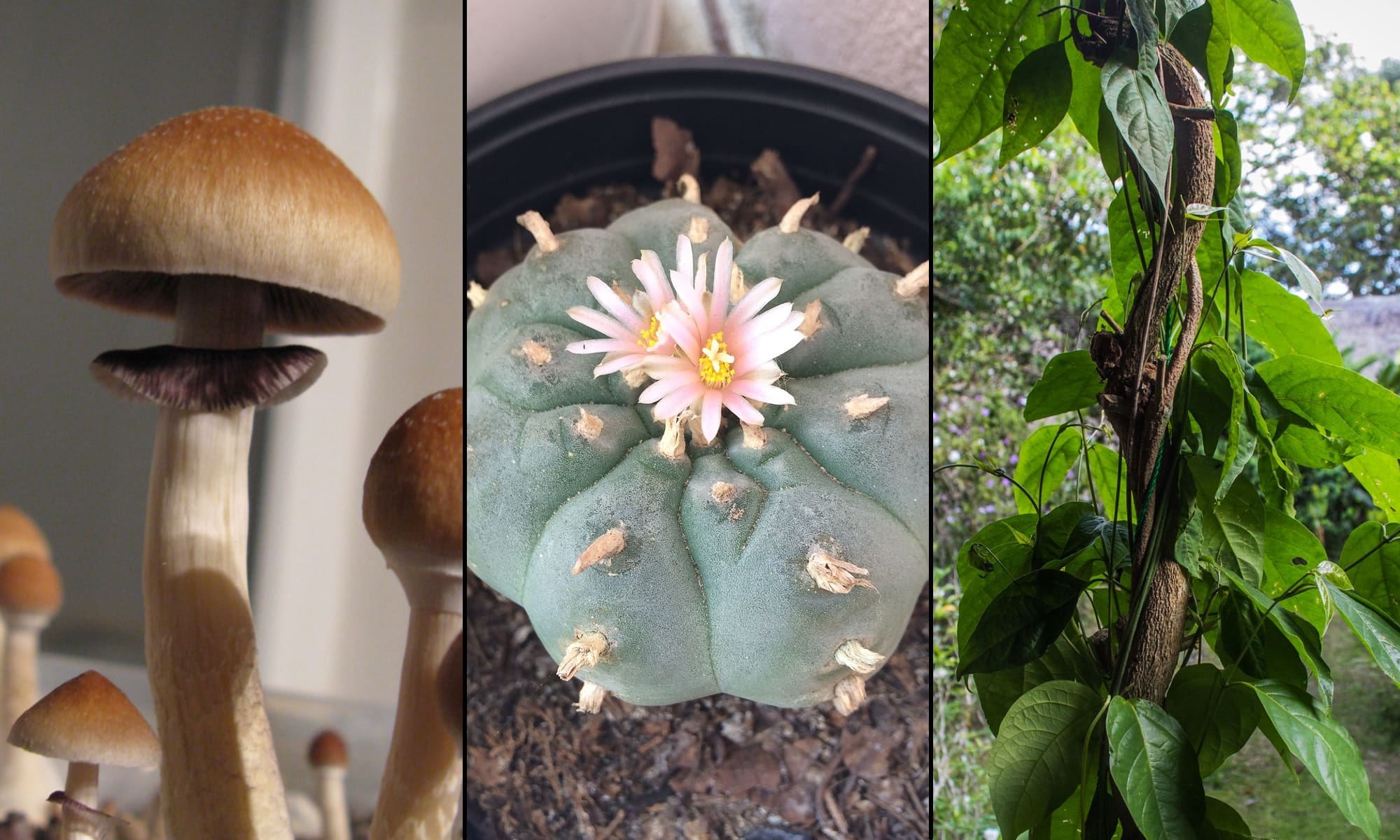 A soon-to-be county prosecutor in Michigan said his office will not be pursuing psychedelics possession cases following a City Council vote to decriminalize entheogenic substances in Ann Arbor.
Eli Savit, who won in a three-way Democratic primary for Washtenaw County prosecutor last month and is running unopposed in the general election, said in a statement to the advocacy group Decriminalize Nature Ann Arbor that he supports the measure and will extend the policy county-wide, rather than just at the city level.
"I support the decriminalization of entheogenic plants. I believe the War on Drugs has been an abject failure, and I see no reason to criminalize—or prosecute—people for their use of such plants," he said. "That was my position before the Ann Arbor City Council resolution, and it's true with even greater force afterwards."
The official, who campaigned on a pro-reform platform, said that drug criminalization has "created a cruel roulette wheel of sorts" and "it's a weighted wheel, as the data clearly shows that Black people and people of color are far more likely to face criminal consequences related to drug use than white people."
"The Ann Arbor City Council resolution of course applies only in Ann Arbor," he said. "But, consistent with the resolution, I do not plan to prosecute the use or possession of entheogenic plants in any other part of the county."
The unanimous City Council vote earlier this month made Ann Arbor the third city in the U.S. to make it so enforcement of laws against a wide range of psychedelics such as psilocybin, ibogaine and ayahuasca are among the lowest police priorities. Oakland was the first to do so, followed by Santa Cruz. Washington, D.C. could be next, as activists successfully placed the issue on the November ballot.
The broader reform movement kicked off in earnest shortly after Denver voters approved a measure last year focused on decriminalizing psilocybin.
Savit's support for the Ann Arbor policy change stands out as an example of how the messaging behind these local reforms can have an impact beyond the individual jurisdiction it directly applies to.
"While we were not surprised, we were absolutely thrilled to find out that Eli Savit supports the DNA2 resolution! This left us feeling very hopeful for the future of our county," Julie Barron, chair of Decriminalize Nature Ann Arbor, told Marijuana Moment. "Mr. Savit spoke extensively during his campaign about ending the war on drugs. It is great to know that he will continue this promise to the county with an action plan not to prosecute the possession and use of entheogenic plants/fungi."
"We have a strong drug reform advocate here, and we cannot wait for him to take his position of Washtenaw County Prosecutor," she said.
Several other prosecutors have similarly enacted policy changes to avoid low-level marijuana cases. For example, the top cop in Fairfax County, Virginia said in January that he "directed my office to dismiss prosecutions of adults for simple possession of marijuana."
The top prosecutor in Baltimore is proactively closing warrants and dismissing hundreds of cases for certain offenses, including simple drug possession, that her office is no longer pursuing amid the coronavirus pandemic.
Montana Marijuana Legalization Initiative Endorsed By Environmental Conservation Groups
Photo elements courtesy of carlosemmaskype and Apollo.
Montana Marijuana Legalization Initiative Endorsed By Environmental Conservation Groups
Montana activists behind a marijuana legalization initiative are being backed by a uniquely "Big Sky Country" coalition: environmental conservation groups.
The state—widely known for its public lands and parks that attract tourists from across the country—would see a significant influx of revenue for environmental conservation programs from cannabis taxes if the legalization measure passes in November. Half of the public revenue from marijuana sales would be earmarked for such purposes.
Organized by the legalization campaign New Approach Montana, a new Public Lands Coalition (PLC) is comprised of four conservation organizations, including the Montana Conservation Voters and Montana Wildlife Federation.
"All Montanans share the values of open space, as Montanans we collectively own and steward some of the most special places on earth. We are in fact, the Last Best Place, and that's a central part of our identity as Montanans," Pepper Petersen, political director for New Approach Montana, told Marijuana Moment.
"The allocations in I-190 reflect our values as Montanans and you see that in the initiative," he said. "Montanans know that marijuana revenue should be invested wisely, and our public lands in Montana are a great investment."
The group said in an op-ed published in The Missoulian newspaper on Sunday that there is currently $60 million in "unmet conservation needs in Montana" for services such as "funding for landowners who want to offer access for hunting and fishing." Legalizing cannabis could help fill that gap, the coalition said.
"In order to continue to offer Montanans and our millions of guests an experience worth coming back for, we need to invest in our public lands," PLC, which also includes Wild Montana Action Fund and the Trust for Public Land, wrote. "A vote for 118 and 190 is a vote to maintain and create trails, protect land for wildlife, and fund our state parks."
The new coalition's website says that legalization "would provide more than $18 million per year to benefit our public lands; both maintaining current access and opening up new opportunities for recreation."
"These additional funds would help to address the state's backlog of repairs to campgrounds, trails, wildlife habitat, opening access and increasing maintenance on our public lands," the groups said.
Interestingly, the campaign is also making the case that legalizing federally illegal cannabis on the state level will help open up access to additional federal funding.
"The Land and Water Conservation fund is the largest piece of federal funding for our public lands. Now that the LWCF is fully and permanently funded, there are $900 million federal dollars per year that can be leveraged with matching state resources," the coalition website says. "Tax revenue from I-190 could allow Montana to access more of this funding through matched federal grants. Montana should take every opportunity to use this money, and I-190 represents a golden opportunity to do so."
There will be two separate marijuana measures on the state's November ballot.
One initiative, a statutory change, would create a system of legal cannabis access for adult-use. A separate constitutional amendment would ensure only those 21 and older can participate in the market.
If the statutory measure is approved by voters, possessing up to an ounce of cannabis would be allowed, and people could cultivate up to four plants and four seedlings at home.
The Montana Department of Revenue would be in charge of regulating the legal industry and would issue business licenses by January 1, 2022. Existing medical cannabis businesses would be first in line to enter the adult-use market.
There would be a 20 percent sales tax on recreational marijuana, while the tax on medical cannabis products would be reduced from two to one percent. Besides public land funding, those tax dollars would also go toward veteran services, substance misuse treatment, health care, local governments that allow cannabis businesses and the state general fund.
"We are excited to have the support of our neighbors and friends from the PLC," Petersen said. "Countless Montanans will continue to enjoy this special place because of the funding I-190 is creating and because of the hard work of the folks like those who make up the Public Lands Coalition who believe and invest in Montana's public lands and waters."
Montana voters approved a medical cannabis legalization initiative in 2004 and later passed a 2016 expansion measure.
For the current cycle, New Approach Montana submitted their petitions for the cannabis initiatives in June. That came after they initially suspended signature gathering activities amidst the coronavirus pandemic, which they later relaunched with social distancing measures in place.
In July, the group announced that data from county officials indicated they would make the ballot. And in August, state officials officially qualified the measures.
The Montana Democratic Party adopted a platform plank endorsing marijuana legalization in June.
American Medical Association Asks Mississippi Voters To Reject Medical Marijuana Ballot Initiative
Photo courtesy of Chris Wallis // Side Pocket Images.
House Democrats Keep Marijuana Banking Protections In Revised COVID Bill After Delaying Legalization Vote
A slimmed-down coronavirus relief bill that House Democrats released on Monday again includes marijuana banking protections.
Despite pushback from GOP lawmakers who challenged the germaneness of including the cannabis language in a prior version that the House approved in May, the text of the Secure and Fair Enforcement (SAFE) Banking Act was again inserted into the new legislation. It could get a floor vote as early as this week—and that would mark the third time the chamber has taken up the banking measure in some form in the past year.
The SAFE Banking Act would protect financial institutions that service state-legal marijuana businesses from being penalized by federal regulators, and on its own has significant bipartisan support. But its inclusion in the COVID-19 relief legislation was widely criticized by Republicans who insisted that it was part of an expansive Democratic wishlist of items not related to the health crisis.
Senate Majority Leader Mitch McConnell (R-KY) has been particularly critical of the House proposal, specifically taking issue with industry diversity reporting provisions of the SAFE Banking Act, for example. Other vocal opponents include Vice President Mike Pence and Sens. James Lankford (R-OK) and John Kennedy (R-LA).
The Senate did not add cannabis banking language to its own version of COVID relief legislation filed in July.
"We appreciate that Democratic leadership is standing firmly behind the bipartisan SAFE Banking Act, despite some Republicans in Congress preferring to treat this public safety issue like some kind of comic relief," Steve Fox, president of VS Strategies, told Marijuana Moment. "Far from being non-germane, the pandemic has only underscored the importance of this legislation."
"At a time when businesses all across the country are relying on electronic transactions to protect public health, cannabis businesses are being forced to exchange currency. This bill is timely and necessary," he said.
A summary of the banking provision prepared by House leaders states that it would "allow cannabis-related legitimate businesses, that in many states have remained open during the COVID-19 pandemic as essential services, along with their service providers, to access banking services and products, as well as insurance."
Notably, the document highlights the diversity reporting language that some Republicans have slammed, signaling that Democrats are not shying away from those components despite the criticism. It explains that the legislation "requires reports to Congress on access to financial services and barriers to marketplace entry for potential and existing minority-owned cannabis-related legitimate businesses."
Advocates, stakeholders and lawmakers have argued that providing marijuana banking protections will mitigate the spread of the coronavirus by making it so cannabis businesses don't have to rely on cash transactions. House Speaker Nancy Pelosi (D-CA) said she agrees that the measure is an appropriate component of the bill.
"The inclusion of the SAFE Banking Act in the HEROES 2.0 package is a positive development," NORML Political Director Justin Strekal said. "In the majority of states that regulate the marijuana marketplace, cannabis businesses have been deemed essential during this pandemic."
"Unfortunately, at the federal level, prohibition compounds the problems that this emerging industry faces," he said. "Small cannabis businesses in particular are facing tough economic times and access to traditional financial tools will help ensure that they can weather this pandemic."
While the incremental reform measure would help alleviate financial complications in the cannabis market, news that House Democrats opted to stick to their guns on the industry-focused marijuana banking legislation could frustrate advocates who were disappointed when the chamber's leadership decided to postpone a planned vote on a comprehensive cannabis legalization and social equity bill earlier this month.
The banking provisions are generally considered industry friendly without addressing the systemic problems resulting from the war on drugs. In the past, some activists have made the case that lawmakers should't approve the SAFE Banking Act until marijuana is descheduled and restorative justice policies are implemented.
The House was expected to hold a floor vote on the Marijuana Opportunity, Reinvestment and Expungement (MORE) Act to federally legalize cannabis last week, but leaders announced they were delaying it after certain centrist Democrats expressed concern about the optics of advancing marijuana reform legislation without first passing additional COVID relief.
All that said, others do view the banking protections as a boon for social equity in that they would help minority-owned cannabis businesses that currently struggle to get access to capital and financial services.
"Without access to much needed capital to maintain throughout the crisis, it is possible that we could see an acceleration of the corporatization of the cannabis industry in a manner that is inconsistent with the values and desires of many within the cannabis space," Strekal said. "Enactment of the SAFE Banking Act would ensure that small businesses could compete in this emerging marketplace."
In July, bipartisan treasurers from 15 states and one territory sent a letter to congressional leadership, urging the inclusion of the SAFE Banking Act in any COVID-19 legislation that's sent to the president's desk. Following GOP attacks on the House proposal, a group of Democratic state treasurers renewed that call.
The House last year approved the standalone SAFE Banking Act. For months, the legislation has gone without action in the Senate Banking Committee, where negotiations have been ongoing.