Federal Commission Pushes Expansion Of Marijuana And Psychedelics Research For Military Veterans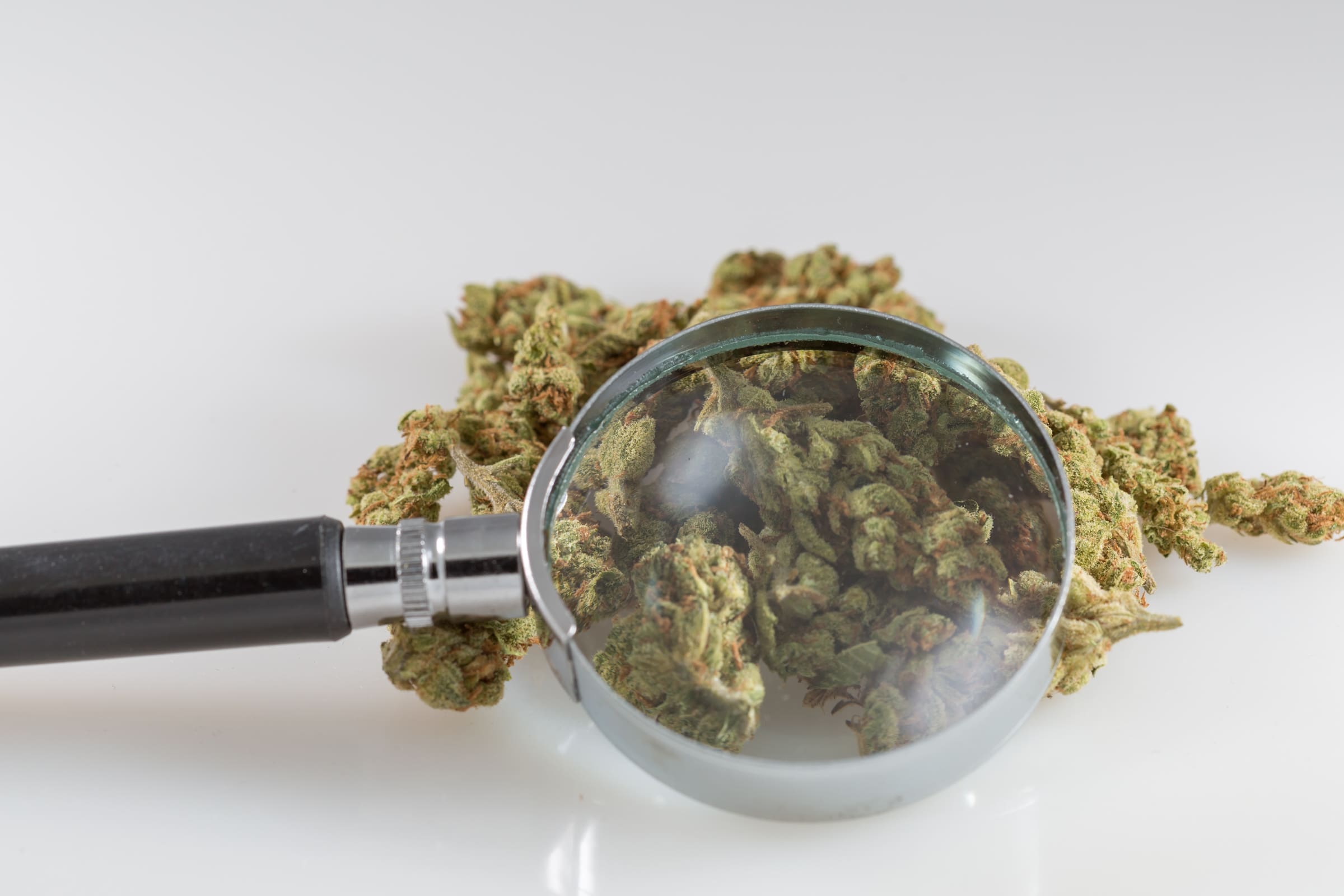 A federal commission tasked with developing recommendations to improve mental health treatment for military veterans has reached a surprising conclusion: Congress and the executive branch need to promote research into the therapeutic potential of marijuana and psychedelics such as psilocybin mushrooms and MDMA.
Following months of meetings, the Creating Options for Veterans Expedited Recovery (COVER) Commission released its report in January. But despite the novelty of its drug policy findings, the document has gone largely unnoticed by reform advocates and the media. Chaired by presidential appointee Jake Leinenkugel, the panel determined that cannabis and psychedelics represent promising mental health treatment options for veterans that should be fully explored.
"Medical cannabis and psychedelic drugs may have uses in treating mental health issues among veterans; however, these substances are currently classified as Schedule 1 under the Controlled Substances Act, which precludes VA from conducting research on their efficacy," the panel said.
The scheduling status of these substances has meant that the process of obtaining approval to research them is needlessly burdensome and that the supply of marijuana and other controlled drugs that's available for studies is inadequate, the commission, members of which were appointed by congressional leaders and the president, found.
"The U.S. federal government's policies have blocked externally valid, randomized clinical trials on the effects of cannabis," the report says. "Scientists seeking to conduct research on cannabis must submit to an arduous application process that may last years. The research requires approval from multiple government agencies, including some with stated opposition to any therapeutic uses of cannabis."
The panel further asserted that the Schedule I status of the drugs has effectively blocked VA from researching them at all, though that point has been disputed by advocates.
"Because VA is unable to conduct research into issues that are actively affecting veterans' health care (medical cannabis) or issues that could dramatically affect veterans' health care (medical psychedelics), VA is unable to explore possibilities such as whether medical psilocybin is effective in decreasing anxiety and depression in patients with life-threatening cancer. The opioid epidemic highlighted the need for third-party research into negative effects of treatment interventions and underscored that FDA approval alone does not reveal all of the potential negative consequences that can come about when a prescription treatment is made available to the public."
Veterans across the U.S. are already using cannabis in compliance with state laws to treat a host of mental health conditions, the report states, and that "necessitates that VA better understand medical marijuana, and how it can benefit and harm patients who use it, so VA providers can better care for these veterans."
Reform advocates and a growing group of bipartisan lawmakers have long argued that expanding research into the medical value of cannabis for veterans is an imperative—but what's particularly striking about this commission's report is that it explicitly acknowledges the potential of specific psychedelics as well. It notes that the "psychedelic research movement is gathering momentum" with investigations into how psilocybin and MDMA can impact conditions such as post-traumatic stress disorder being carried out privately by universities and research institutes.
"Although the findings have limited generalizability due to sample size and homogeneity issues, studies have shown some promise for treating disorders for which available treatments are insufficient—mood, substance, anxiety disorders, post-traumatic stress disorder—using psychedelics, including MDMA," the COVER Commission report says.
To that end, the commission issued a recommendation: VA should "engage with other federal agencies, as appropriate, to research the potential short- and long-term risks, as well as benefits, of medical cannabis and psychedelic drugs."
It also recommends that the executive and legislative branches require the National Institute On Drug Abuse to develop "strains of cannabis with THC levels equivalent to those being used by medical cannabis users in the states where medical cannabis is legal to ensure that research on medical cannabis use generates meaningful information on the related risks and benefits."
That would address the fact that studies have shown that the marijuana that's produced at the only federally authorized manufacturing facility is chemically more similar to hemp than cannabis sold in state-legal markets.
Further, VA physicians should be given "up-to-date information on research related to use of medical cannabis and psychedelics, including MDMA" and be better educated about "their ability to discuss the benefits and possible negative effects of medical cannabis with veterans in their care," the report continues.
The panel said that there "are significant questions about the benefits and costs of using cannabis and psychedelics in treating mental health issues. The efficacy and safety of these types of treatments are unclear, but it is essential that VA engage in research to better understand them."
"VA should engage with other federal agencies to conduct research into the positive and negative effects on veterans' mental health of medical cannabis and psychedelics, including methylenedioxymethamphetamine (MDMA)," a summary of the report states.
Rep. Lou Correa (D-CA), a longtime advocate for marijuana research for veterans who is sponsoring the VA Medicinal Cannabis Research Act, told Marijuana Moment that the commission's report "shows exactly why my bill is so important."
"The Department of Veterans Affairs acknowledges cannabis can be a valuable medical tool for our veterans," he said. "We must pass the Medicinal Cannabis Research Act so the VA can finally conduct this critical research and get veterans the medicine they need."
Correa's medical marijuana research bill was approved by a House committee in March but has not yet been scheduled for floor action by Democratic leaders.
Based on testimony in past hearings, it's unclear whether VA will be inclined to embrace the COVER Commission's recommendations, as department officials have stood opposed to several modest marijuana reform bills that were discussed in committee last year. That included legislation to protect VA benefits for veterans who use marijuana, allow the department's doctors to recommend medical cannabis and expand research into the plant's therapeutic potential.
In any case, the commission's report seems to reflect an evolved understanding of the policy changes that would be necessary to effectively investigate whether marijuana or certain psychedelics would be able to provide relief to veterans suffering from a wide range of mental health conditions. It was released three years after the panel was established as part of the 2016 Comprehensive Addiction and Recovery Act.
Transcripts of commission meetings leading up to the report's publication showed that members routinely participated in conversations about the limitations of mental health research opportunities for controlled substances under prohibition.
For example, Leinenkugel, the chairman, who has previously expressed interest in advancing VA studies into the medical benefits of marijuana for veterans, said during a hearing in July 2018 that he was "blown away" by the amount of research that's been conducted on the subject in other countries such as the Canada and Israel.
"They, for some reason, found much more reason to take cannabis and cannabinoid oils to a further legal way for their veterans, not for recreation but for usage of the veterans," he said. "It was a wake-up call for me personally."
Col. Matthew Amidon, a member of the commission, told the chair that the panel "should remember also that there's H.R. 5520, which is the 2017 Cannabis Research Act, which is a bill right now which we might want to refer to as we articulate a vision with cannabis bills."
At another meeting, Leinenkugel said that "I think that our largest [veterans service organizations] have stated through their membership that over 90 percent of American Legion, which is two million strong, veterans are advocating that we at least take a look at research within the VA, which I don't think we're doing."
"To me, that makes no sense. It's a plant, it's an herb. I'm not advocating for recreational use at all, but from this commission, we need to look at every variation of complementary type of care under what we had yesterday, whole health," he said. "I know I'm editorializing a little bit, but I want to at least get it on the public record that these are things that I think we need to start taking a look at."
All told, the conversations reflect a growing recognition that—despite ongoing federal prohibitions—there's a need to promote research into controlled substances that hold therapeutic potential. And that's not just coming from advocates, it's coming from Trump appointees and military brass alike.
Now it's up to Congress and the White House to follow through with the recommendations of the panel that the two branches created and appointed.
Attorney General Wasted DOJ Resources To Investigate Marijuana Mergers Due To Personal Bias, Official Alleges
Psychedelics Group Issues First Round Of Grants For Community-Based Entheogenic Education In DC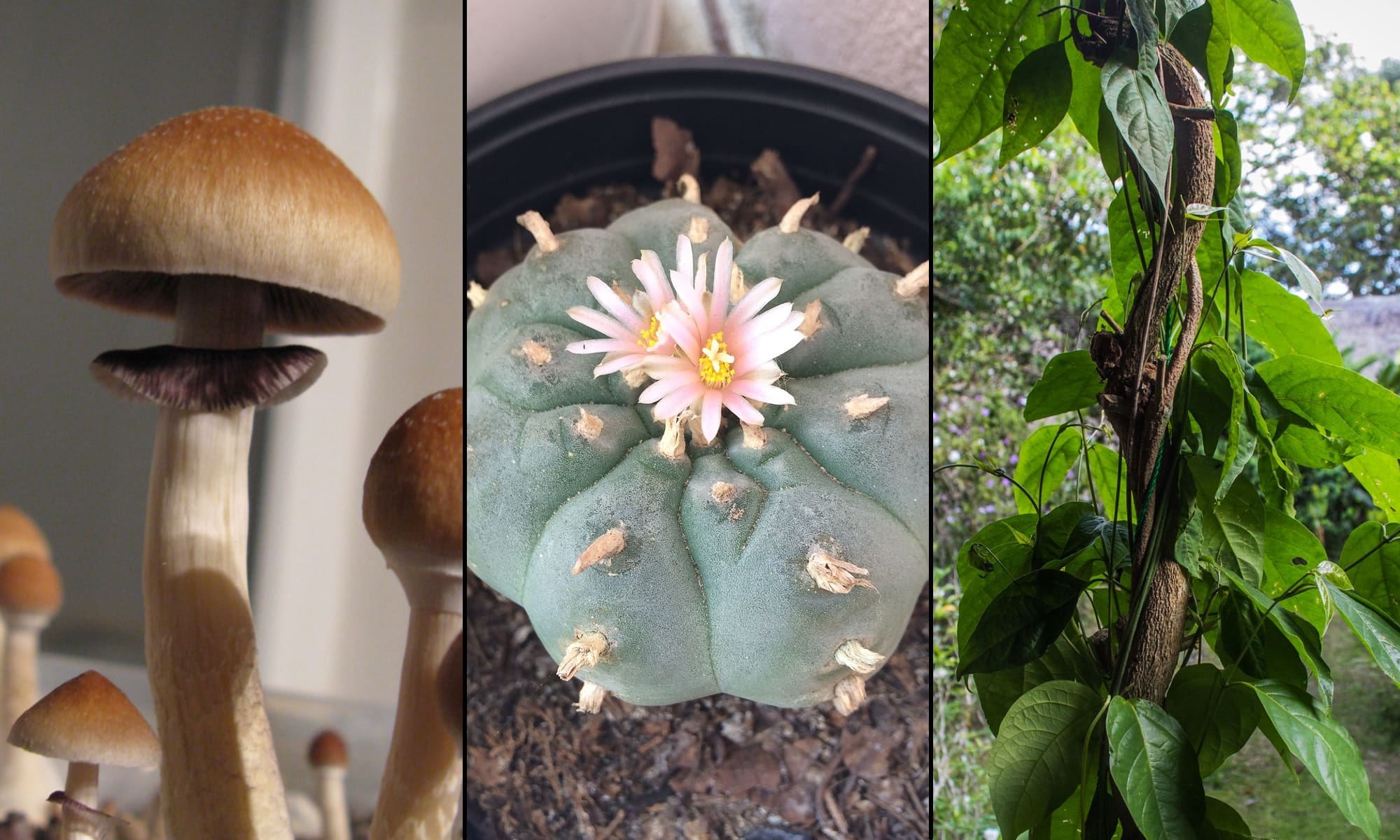 A Washington, D.C.-based psychedelics organization has issued about $50,000 in its first round of grants for various community groups to support efforts to educate and organize people around plant medicine.
The Plant Medicine Coalition (PMC)—founded by the head of the D.C. campaign that got psychedelics decriminalization passed locally in last November's election—dolled out grants to about a dozen groups as part of its Community Grants Program. Funding for the grants was provided by Dr. Bronner's, a wellness company that's been involved in a number of marijuana and psychedelics reform efforts across the country.
This is just one part of PMC's mission to promote psychedelics reform as the movement continues to spread at the local, state and federal levels.
Arts collectives, mental health organizations and entheogenic education groups are among the new grant recipients.
Melissa Lavasani, PMC co-founder, told Marijuana Moment that the organization is hopeful about the impact of these grants—but it's also using this opportunity to explore how to most effectively provide funding in the years to come.
"I wanted to do something really impactful that had a quick turnaround," Lavasani said. "There are a lot of things that our organization is working on right now that are really long term, especially on the federal level."
"We're trying to shift a really entrenched culture and government," she added. "It just takes a lot of grinding—meeting after meeting—and I wanted to do something important with these funds here locally because I do feel like there were a lot of loose ends" after D.C. decriminalized psychedelics.
Overall, the money from PMC will support a diversity of initiatives. There will be workshops on community building within the psychedelics movement, courses on cultivating entheogenic substances, lecture series on scientific developments related to the substances and more.
Here are some quotes from recipients on what they aim to do with the funding: 
The Madison House: "Founded by Master Life Coach H. Alejaibra Badu, The Madison House is a International Spiritual Health & Wellness Movement that stands to heal people from things that bind them mentally and emotionally. Finding freedom from the self-inflicted prison of the mind when it's over consumed by thought. Freeing yourself from the voice inside your mind that promotes fear, self-doubt, low self-esteem, anxiety, stress, anger, and pain. Freeing yourself from the perceptions of others that leave you in bondage. Freeing your whole self and authentic being. The Madison House belief is that if you are able to be freed from the things that bind you mentally and emotionally, then you can live your life on purpose."
Delicious Mushroom Growing: "Delicious Mushroom Growing is a project that educates DC residents about how to grow mushrooms from manure and compost substrates – Oyster, Cremini/Portabello/Button/Agaricus, and Shaggy Mane. It's a way to teach people about how to grow fungi medicine and get themselves on a the path towards healing."
Plant Medicine Lecture Series: "This lecture series will bring exciting speakers to D.C. to discuss the scientific, medical, and social aspects of psychedelics. The lectures will be offered in public venues, COVID permitting, and webcast as well. The events will also be excellent opportunities to meet other people in D.C. who are interested in psychedelics."
There are additional recipients who requested not to be publicly listed but are providing "critical education of the community, integration services, as well as providing stewardship of ethical plant medicine community building," Lavasani said.
Others are involved in "addressing abuse and predatory behaviors in plant medicine circles (a problem that's become super prevalent lately) to provide a restorative process for healing," she said.
While based in D.C., PMC is a national organization that hopes to build upon reform efforts that have already been accomplished and bring the issue to Capitol Hill, in part by pushing lawmakers to approve federal funding for research into the therapeutic potential of substances like psilocybin mushrooms and ayahuasca.
The group is also working to ensure the effective implementation of the city-level policy change while supporting other local activists as they push to change laws governing natural or synthetic psychedelics.
Both inside and outside of the nation's capitol, activists are hard at work pushing for psychedelics reform.
Just last week, for example, lawmakers in a fourth Massachusetts city voted in favor of a resolution urging the decriminalization of certain entheogenic substances and other drugs.
The action comes months after the neighboring Northampton City Council passed a resolution stipulating that no government or police funds should be used to enforce laws criminalizing people for using or possessing entheogenic plants and fungi. Elsewhere in Massachusetts, Somerville and Cambridge have also moved to effectively decriminalize psychedelics.
The local measures also express support for two bills introduced in the Massachusetts state legislature this year. One would remove criminal penalties for possession of all currently illicit drugs and the other would establish a task force to study entheogenic substances with the eventual goal of legalizing and regulating the them.
Separately, Seattle's City Council approved a resolution earlier this month to decriminalize noncommercial activity around a wide range of psychedelic substances, including the cultivation and sharing of psilocybin mushrooms, ayahuasca, ibogaine and non-peyote-derived mescaline.
In Michigan, the Grand Rapids City Council approved a resolution last month calling for decriminalization of a wide range of psychedelics.
Elsewhere in Michigan, the Ann Arbor City Council has already elected to make enforcement of laws prohibition psychedelics like psilocybin, ayahuasca and DMT among the city's lowest priorities—and lawmakers recently followed up by declaring September Entheogenic Plants and Fungi Awareness Month.
After Ann Arbor legislators passed that decriminalization resolution last year, the Washtenaw County prosecutor announced that his office will not be pursuing charges over possessing entheogenic plants and fungi, "regardless of the amount at issue."
A local proposal to decriminalize various psychedelics will also appear on Detroit's November ballot.
At the same time that local activists are pursuing decriminalization, a pair of Michigan senators introduced a bill last month to legalize the possession, cultivation and delivery of an array of plant- and fungi-derived psychedelics like psilocybin and mescaline.
—
Marijuana Moment is already tracking more than 1,200 cannabis, psychedelics and drug policy bills in state legislatures and Congress this year. Patreon supporters pledging at least $25/month get access to our interactive maps, charts and hearing calendar so they don't miss any developments.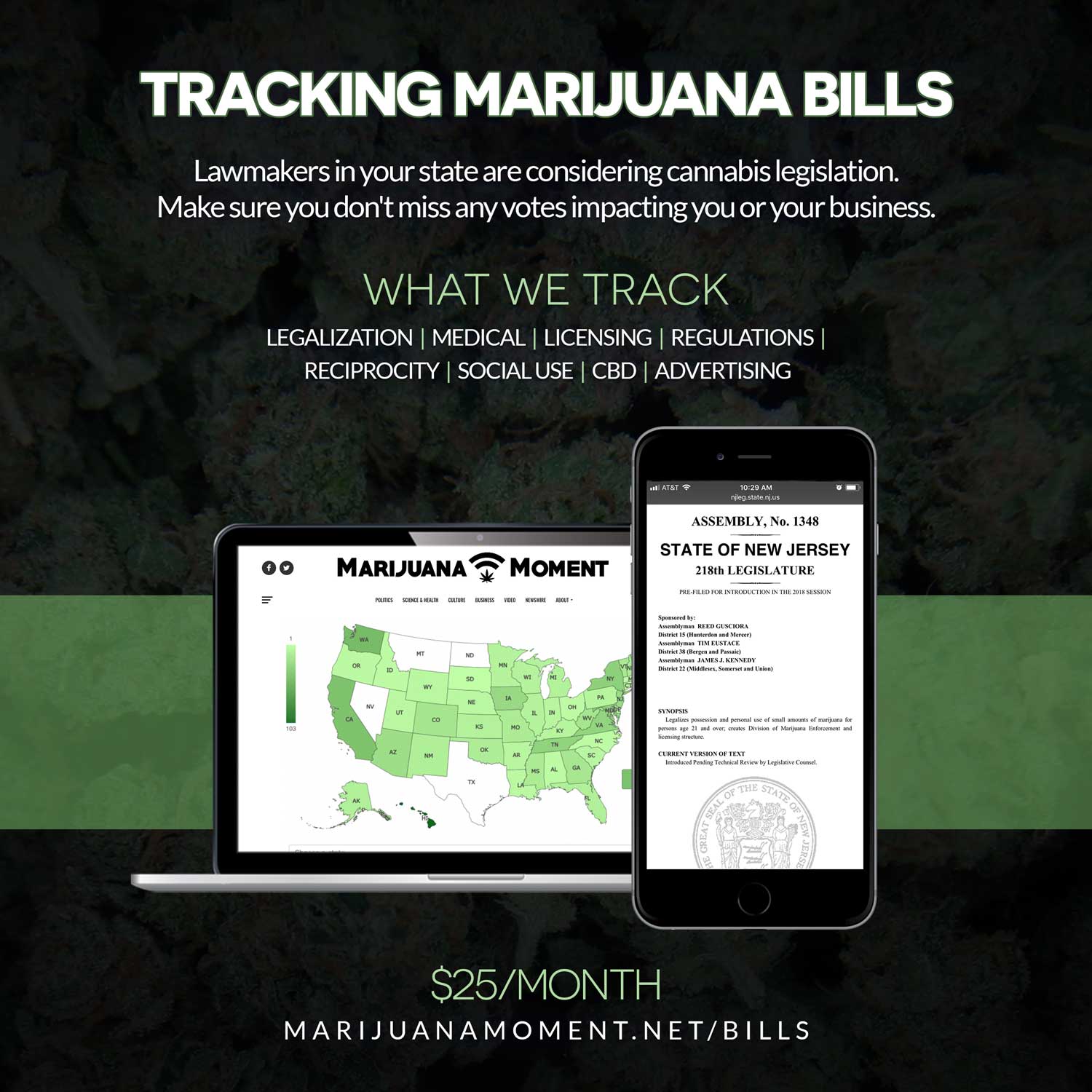 Learn more about our marijuana bill tracker and become a supporter on Patreon to get access.
—
A bill to legalize psychedelics in California advanced through the Senate and two Assembly committees this year before being pulled by the sponsor to buy more time to generate support among lawmakers. The plan is to take up the reform during next year's second half of the legislative session, and the senator behind the measure says he's confident it will pass.
California activists were separately cleared to begin collecting signatures for a historic initiative to legalize psilocybin mushrooms in the state. Oakland and Santa Cruz have already enacted psychedelics decriminalization.
The top Democrat in the Florida Senate filed a bill last month that would require the state to research the medical benefits of psychedelics such as psilocybin and MDMA.
Earlier this year, Texas enacted a law directing state officials to study psychedelics' medical value.
The governor of Connecticut signed a bill in June that includes language requiring the state to carry out a study into the therapeutic potential of psilocybin mushrooms.
Oregon voters passed a pair of initiatives last November to legalize psilocybin therapy and decriminalize possession of all drugs. On the local level, activists in Portland are mounting a push to have local lawmakers pass a resolution decriminalizing the cultivation, gifting and ceremonial use of a wide range of psychedelics.
A New York lawmaker introduced a bill in June that would require the state to establish an institute to similarly research the medical value of psychedelics.
The Maine House of Representatives passed a drug decriminalization bill this year, but it later died in the Senate.
In Oakland, the first city where a city council voted to broadly deprioritize criminalization of entheogenic substances, lawmakers approved a follow-up resolution in December that calls for the policy change to be adopted statewide and for local jurisdictions to be allowed to permit healing ceremonies where people could use psychedelics. Activists in the city are also hoping to expand upon the local decriminalization ordinance by creating a community-based model through which people could legally purchase entheogenic substances from local producers.
Meanwhile, Denver activists who successfully led the 2019 campaign to make the city the first in the U.S. to decriminalize psilocybin possession have set their eyes on broader reform, with plans in the works to end the criminalization of noncommercial gifting and communal use of the psychedelic.
In a setback for advocates, the U.S. House of Representatives recently voted against a proposal from Rep. Alexandria Ocasio-Cortez (D-NY) that would have removed a spending bill rider that advocates say has restricted federal funds for research into Schedule I drugs, including psychedelics such as psilocybin, MDMA and ibogaine. However, it picked up considerably more votes this round than when the congresswoman first introduced it in 2019.
Report provisions of separate, House-passed spending legislation also touch on the need to expand cannabis and psychedelics research. The panel urged NIDA to support expanded marijuana studies, for example. It further says that federal health agencies should pursue research into the therapeutic potential of psychedelics for military veterans suffering from a host of mental health conditions.
There was an attempt by a Republican congressman to attach language into a defense spending bill that would promote research into psychedelics therapy for active duty military members, but it was not made in order in the House Rules Committee last month.
NIDA also recently announced it's funding a study into whether psilocybin can help people quit smoking cigarettes.
An official with the U.S. Department of Veterans Affairs also said at a recent congressional hearing that the agency is "very closely" following research into the potential therapeutic benefits of psychedelics like MDMA for military veterans.
For what it's worth, Rep. Earl Blumenauer (D-OR), a longstanding champion of marijuana reform in Congress, said this month that he intends to help bring the psychedelics reform movement to Capitol Hill "this year."
In May, lawmakers in Congress filed the first-ever legislation to federally decriminalize possession of illicit substances.
Top Federal Drug Agency Tells Congress About Marijuana Research Barriers Caused By Restrictive Scheduling
Photo elements courtesy of carlosemmaskype and Apollo.
Feds Must Legalize Marijuana, Top Nevada Lawmaker Says (Op-Ed)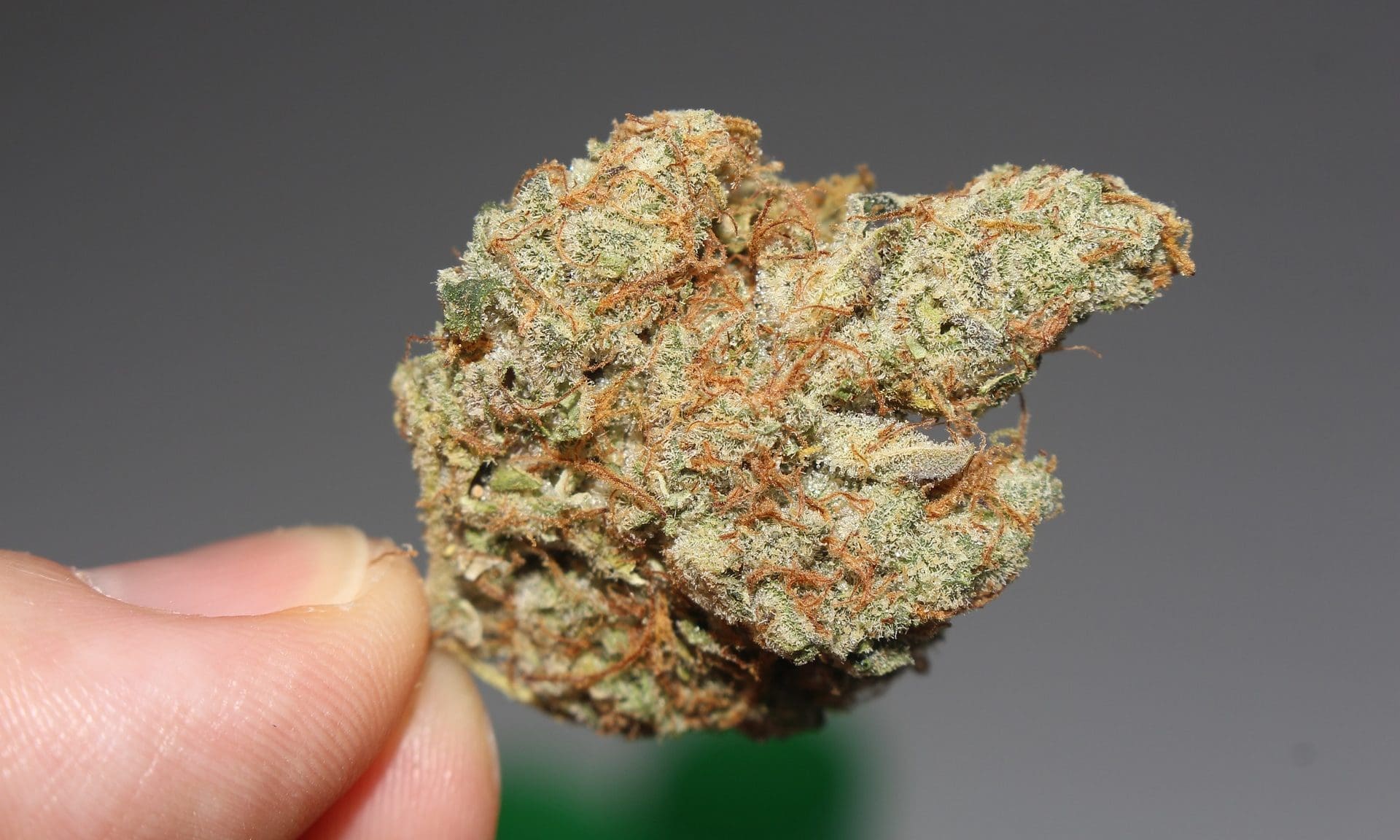 "In Nevada, we've shown that it is possible to create an equitable and business friendly framework that benefits both cannabis business owners and consumers. With federal action, we can take this work to the next level."
By Rep. Steve Yeager for Nevada Current
With gridlock at the federal level, states have truly become the laboratories of democracy—often leading on legislative policy when Congress is unable. When it comes to cannabis, these laboratories of democracy operate at breakneck speed, with 18 U.S. states legalizing it for both medical and adult "recreational" use and at least some legal use in 37 states and the District of Columbia. In a nation where even a small amount of the substance could and often did (and sometimes still does) lead to serious legal consequences, more than 100 million Americans now live in states with legalized, adult-use cannabis markets.
Nevada, of course, has been a trailblazer in legalizing cannabis and as a result, has reaped significant economic and social benefits. When the Legislature established the Cannabis Compliance Board in 2019 with a strong bipartisan majority, Nevada solidified its place as the gold standard for a well-regulated cannabis industry.
In 2021, the Legislature once again demonstrated its ability to create a more equitable and inclusive cannabis industry, securing a bipartisan 2/3 vote in each legislative chamber to pass a bill establishing cannabis consumption lounges. The lounges, set to open in 2022, will bring new jobs and enhanced tax revenue that will allow Nevada to invest more in K-12 education. In addition, Nevada's tens of millions of tourists will finally have a place to legally consume cannabis. It is clear that Las Vegas is quickly becoming a global cannabis destination.
But despite these immense possibilities, state legalization—without change in federal law—still presents serious challenges. For instance, the lack of contemporary cannabis legislation on the federal level has made any form of traditional banking for the industry next to impossible. Cannabis business owners cannot take advantage of favorable tax provisions that help other businesses keep more of the money they make, often leading to additional investment. Even if cannabis is legal in a particular state, carrying that cannabis on to federal property or on to an airplane opens a person to arrest and prosecution by federal authorities.
Furthermore, federal employees or state employees paid through federal funding cannot partake in cannabis, medical or otherwise. Nevadans who live in federally subsidized housing cannot consume in the comfort of their homes, a prohibition that undoubtedly disproportionately impacts vulnerable communities. And business owners in the industry can never feel completely comfortable because the federal government could choose to use its police power to crack down on state level cannabis businesses.
With polls showing that two-thirds of Americans support legalization of cannabis, it is time for the federal government to legalize it. Such action will pave the way for states that have been hesitant to step out on this issue and will eliminate the current conflicts between federal and state law. Federal legalization will enable more in-depth study of cannabis by both state and federal agencies to develop a scientific standard of impairment for driving and will enable the federal government to help states with efforts to curb youth cannabis use.
Nevada has also led the way in pardoning and sealing criminal records for those convicted of low-level cannabis crimes. Those with federal cannabis convictions have no similar remedy, often preventing them from entering the job market at a time when employees have never been in higher demand. Federal cannabis legalization would open the door to cleaning the slate for criminal convictions stemming from conduct the majority of Americans now agree should not have been illegal in the first place. For both moral and economic reasons, erasing records of low level cannabis convictions is simply the right thing to do. For that to happen, cannabis must be legalized on the federal level.
In Nevada, we've shown that it is possible to create an equitable and business friendly framework that benefits both cannabis business owners and consumers. With federal action, we can take this work to the next level.
Steve Yeager is a Democratic state assemblyman representing District 9 in Clark County, and speaker pro tempore of the Nevada State Assembly.
This op-ed was first published by Nevada Current.
Top Federal Drug Agency Tells Congress About Marijuana Research Barriers Caused By Restrictive Scheduling
Texas Judge Upholds Delta-8 THC Ban In Initial Ruling, But The Fight Isn't Over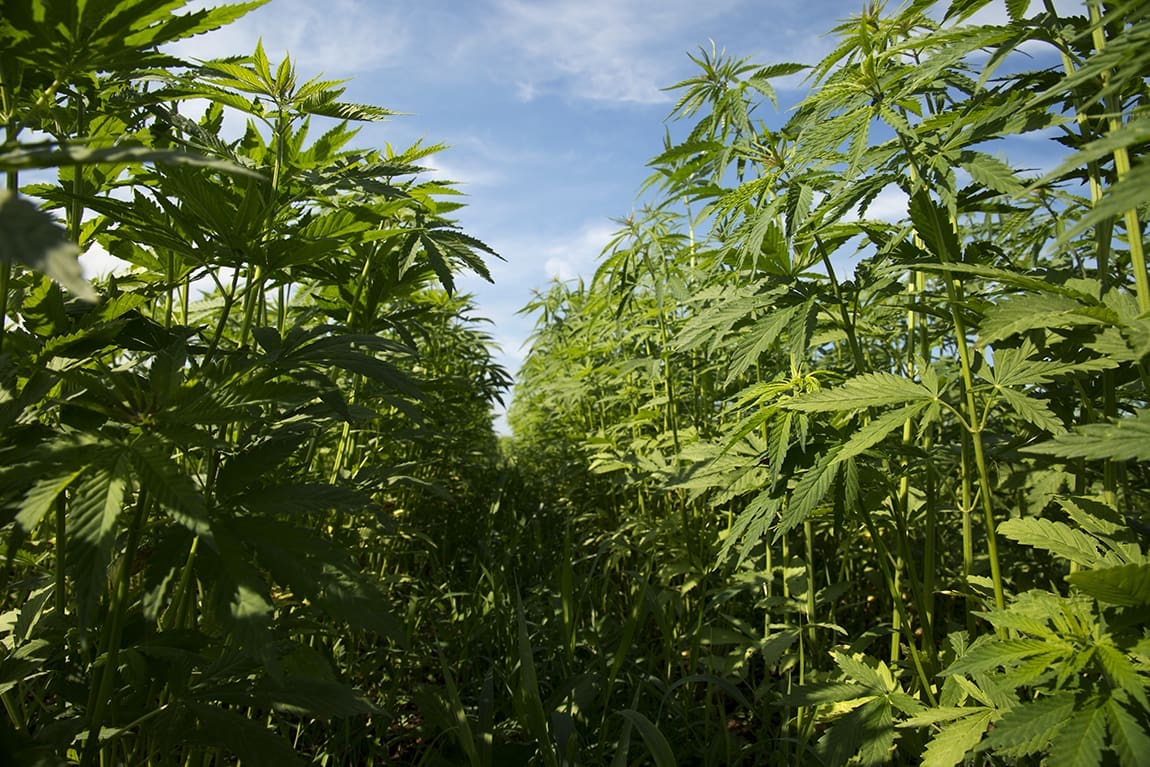 A Texas judge has ruled that the state's ban on hemp products containing more than 0.3 percent delta-8 THC can remain in effect as a legal challenge moves through the process.
The cannabis company Hometown Hero filed a suit against the Texas Department of State Health Services (DSHS) last week, arguing that it improperly revised its hemp policy this month to specifically prohibit products with more than trace amounts of forms of THC other than delta-9, the most commonly known psychoactive compound in cannabis.
In a ruling dated Friday and announced on Monday, the court decided against the plaintiffs' request to have a temporary restraining order imposed on the state. Subsequently, the hemp business said it will halt sales of certain products as it prepares for a November 5 hearing on a more consequential temporary injunction against the state.
These are just the first steps in yet another legal battle over hemp in the state following the plant's legalization.
Delta-8 THC has surged in popularity, particularly in states with more restrictive marijuana laws. It produces intoxicating effects similar to delta-9 THC, but it can be synthetically produced by converting CBD derived from hemp. The novelty of delta-8 products has left legal loopholes, which is likely why DSHS moved to broadly prohibit products with more than 0.3 percent of any type of THC.
DSHS appears to have responded to this increased market demand and questions from hemp businesses by updating its policy with the broader interpretation of THC. Here's what the department's site now says:
"Texas Health and Safety Code Chapter 443 (HSC 443), established by House Bill 1325 (86th Legislature), allows Consumable Hemp Products in Texas that do not exceed 0.3% Delta-9 tetrahydrocannabinol (THC). All other forms of THC, including Delta-8 in any concentration and Delta-9 exceeding 0.3%, are considered Schedule I controlled substances."
Hometown Hero had hoped to get a temporary restraining order against DSHS to prevent it from taking action against hemp businesses that sell delta-8 THC, but now it must wait to see what comes out of next month's follow-up hearing.
"The DSHS stance flips the hemp definition on its head," an attorney for the plaintiffs said in court on Friday, according to Texas Cannabis Collective.
The department, for its part, says it has not made any policy change and that delta-8 THC has been statutorily classified the same as delta-9 since hemp was legalized in 2019. A spokesperson said it simply "posted the clarification below on our website in response to recent requests from hemp growers who said that there was confusion in the industry about what was allowed in consumable hemp products."
Activists have criticized DSHS for making hemp policy decisions without affording the public a real chance to participate.
"We expect the Department of State Health Services to always operate with full transparency," Heather Fazio, director of Texans for Responsible Marijuana Policy, told Marijuana Moment. "It has been made abundantly clear that, by posting meeting notices in obscure locations, DSHS denied the public an opportunity to weigh in on proposed changes to the Controlled Substances Act."
At the federal level, delta-8 THC has also captured the attention of agencies like the Food and Drug Administration (FDA) and Centers for Disease Control and Prevention. Regulators at those departments recently issued warnings about products containing the cannabinoid, saying they've seen a significant uptick in reported adverse health effects.
FDA also announced a plan this month to us "novel" data sources like Reddit to gain a better understanding of public health issues surrounding use of delta-8 THC and other cannabinoids such as CBD.
Back in Texas, the hemp industry has become familiarized with the court system as businesses have navigated the new law.
In the same district court where this new delta-8 THC lawsuit has been filed, a judge ruled in August that Texas's ban on the production and sale of smokable hemp products is unconstitutional.
Judge Lora Livingston ruled in favor of plaintiffs—a group of hemp businesses who sued the DSHS over a ban on the manufacturing and selling of smokable cannabis products it imposed after the crop was legalized.
An appeals court had previously modified a prior injunction and determined that regulators couldn't enforce a ban on the sales component of the smokable hemp market. But following the August ruling, there's a permanent injunction that bars the state from prohibiting the full range of hemp activity.
Meanwhile, Texas activists are working to enact local reforms on marijuana.
Advocates in San Marcos, Texas recently launched a campaign to put marijuana decriminalization on the local ballot in 2022.
Just to the north of San Marcos, a separate campaign attempted to put cannabis decriminalization on Austin's ballot this November, but activists have since shifted their strategy toward putting the measure in front of voters on the May 2022 ballot. They will also target additional cities next November.
There is no statewide, citizen-led initiative process that would enable advocates to put an issue like decriminalization or legalization on the Texas ballot. But at the local level, there are limited cases where activists can leverage home rule laws that allow for policy changes.
A strong majority of Texans back even broader reform, according to recent polling. Sixty percent of voters in the state support making cannabis legal "for any use," signaling that local initiatives for more modest proposals like decriminalization will likely prevail where they qualify for local ballots.
This year's legislative session in Texas saw numerous drug policy proposals advance, with bills to expand the state's medical cannabis program and require a study into the therapeutic potential of certain psychedelics for military veterans having been enacted.
Advocates remain disappointed, however, that lawmakers were unable to pass more expansive cannabis bills—including a decriminalization proposal that cleared the House but saw no action in the Senate.
The House approved a cannabis decriminalization bill in 2019, but it did not advance in the Senate that session.
Top Federal Drug Agency Tells Congress About Marijuana Research Barriers Caused By Restrictive Scheduling
Photo courtesy of Brendan Cleak.