Congressional Bills Affecting Cannabis Laws Go To Conference Committees
Key bicameral congressional panels that will determine the fate of two far-reaching proposed cannabis measures are taking shape. At issue is whether hemp will finally become legal and whether military veterans will be able to receive medical marijuana recommendations from government doctors.
House and Senate leaders have begun making appointments to the so-called "conference committees" that will merge each chambers' respective relevant legislation into singular proposals that can be sent to President Trump's desk.
In both cases, the Senate legislation contains cannabis reform language while the House version is silent on the issue. The conferees on both bills will decide what gets enacted into law.
Medical Marijuana For Military Veterans
Last month, the Senate approved a wide-ranging funding bill that includes a provision to allow military veterans in medical cannabis states to get the necessary certifications from their doctors at the U.S. Department of Veterans Affairs (VA). The House's version of the bill contains no such provision; it was blocked from reaching the floor by Republican leaders, as has been the case with every cannabis reform amendment proposed during the current Congress.
Now, a conference committee will decide which chamber's version prevails.
Medical cannabis advocates looking at the lists of participating members will take heart in knowing that Sen. Steve Daines (R-MT), who offered the veterans medical cannabis amendment in the Appropriations Committee, will be in the room. Congressman Scott Taylor (R-VA), a military veteran who has been outspoken in support of marijuana law reform, will also be there. So will Sen. Brian Schatz (D-HI), who has posed questions about the benefits of medical marijuana during several hearings, including ones focused on veterans issues.
That said, a number of ardent marijuana opponents will be at the table, along with other lawmakers who have been skeptical of reform.
Sen. James Lankford (R-OK), who appeared in a television commercial opposing his state's successful medical cannabis ballot measure and has sponsored a number of anti-marijuana amendments and pieces of legislation, is a member. So is Sen. Dianne Feinstein (D-CA) who has historically been one of Congress's most vocal legalization opponents (although she has softened her stance this year amidst a reelection battle).
On the House side, Congresswoman Marcy Kaptur (D-OH), who has made a number of bizarre claims about fentanyl-laced marijuana during recent hearings and media appearances (but has supported marijuana amendments during House floor votes), will be on the committee. Congresswoman Debbie Wasserman Schultz (D-FL), who voted against an earlier version of the veterans cannabis amendment before evolving to support a subsequent version, is also a conferee.
Because the medical marijuana language is in the Senate bill, it will be up for discussion by the conference committee and has a chance of being enacted into law for the first time.
But medical cannabis supporters are not necessarily getting their hopes up, given the measure's history. In 2016, both chambers' bills had slightly differing provisions allowing VA medical cannabis recommendations, but both were stripped out of the final enacted legislation.
That said, advocates are working to press conferees on the issue.
"Given the incredible amount of support, both from the general public and veterans community specifically, it would be politically disastrous to vote against veterans and their ability to get access to a substance—which 22 percent are currently consuming, according to the American Legion—to alleviate symptoms of a physical or mental ailment," NORML Political Director Justin Strekal told Marijuana Moment in an interview.
Hemp Legalization
Advocates are much more optimistic about hemp legalization this year.
Last month, the Senate voted overwhelmingly to approve large-scale agriculture legislation known as the Farm Bill, which includes provisions to finally remove hemp from the federal definition of marijuana after decades of prohibition.
The push is being driven by Senate Majority Leader Mitch McConnell (R-KY), who has spoken often about the economic benefits that industrial hemp can bring to farmers in Kentucky and other states.
On the House side, Republican leaders blocked floor votes on including hemp legalization in that chamber's version of the Farm Bill.
So as is the case with medical cannabis recommendations for veterans, the fate of hemp's legal status will come down to a conference committee.
There is reason for advocates to be hopeful. It is unlikely that many or any of the House Democratic conferees would strongly object to inclusion of the Senate's legalization language.
On the Republican side, advocates were overjoyed to see Congressman James Comer (R-KY) named to the panel on Wednesday.
As Kentucky agriculture's commissioner, Comer championed and implemented the state's industrial hemp research program. In Congress, he has served as the lead sponsor of hemp legalization bills.
"The hemp industry has reason to celebrate — one of our most passionate advocates…was appointed — he will literally be 'in the room where it happens,'" the Hemp Roundtable said in an alert. "As the final Farm Bill is reconciled, it is comforting to know that Rep. Comer will be on hand to support the Senate's language which would permanently legalize hemp."
Also among the conferees are a number of GOP lawmakers who co-sponsored a hemp bill that Comer filed in the House last year, including Congressman Bob Goodlatte (R-VA), Congressman Kevin Cramer (R-ND), Congressman Glenn Thompson (R-PA) and Congressman Rodney Davis (R-IL).
Comer told the Associated Press in an interview that he will push hard to include the hemp language in the final legislation.
"The economic viability of industrial hemp in Kentucky grows every day," he said.
The Senate hasn't yet appointed its conferees on the Farm Bill, but the hemp legalization proposal has broad support in the chamber and it is unlikely that Democratic or fellow GOP senators would try to buck McConnell by seeking to strip the language.
Timetable For Action
The conference committee dealing with the veterans bill was supposed to hold its first meeting last week, but that was postponed due to scheduling conflicts. A new date has not yet been set.
Current funding for the federal government is set to expire on September 30, so Congress is working to enact the veterans funding bill and other appropriations legislation before that date, though it is entirely possible that lawmakers won't finish work in time and will need to enact a temporary extension of current provisions, known as a continuing resolution.
The 2014 version of the Farm Bill is set to expire on the same day, so the conference committee will likely move quickly once the Senate appoints its conferees, though a temporary extension is also possible on that legislation.
Whenever the committees issue their final conference reports on either bill, those will go to the floor of both chambers for up or down votes on sending the legislation to President Trump.
Conservative Group ALEC Floats Marijuana Banking And CBD Bills For States To Consider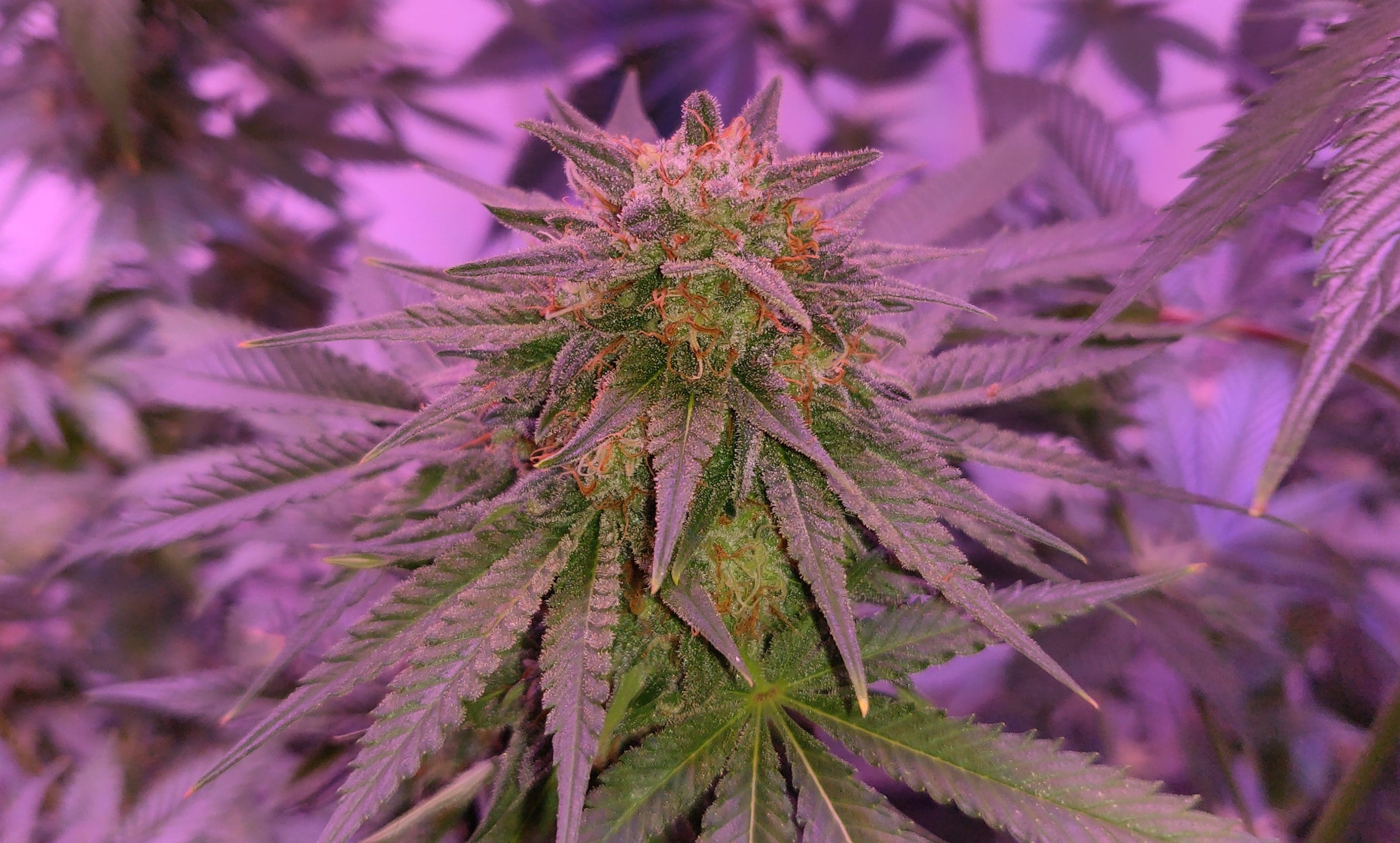 An influential conservative organization is floating two cannabis-related resolutions that could be used as models for future state legislation.
Tasks forces of the American Legislative Exchange Council (ALEC), a nonprofit that brings together conservative lawmakers and private sector stakeholders to draft and distribute model policies for consideration by state legislatures, discussed banking issues in the marijuana industry and enacting hemp and CBD legalization bills at the group's 46th annual meeting in Austin last week.
ALEC's Commerce, Insurance and Economic Development (CIE) Task Force tackled cannabis financial services issues during Thursday's session, weighing a draft resolution that urges Congress to "enact common-sense federal laws that respect state law and promote public safety without compromising federal enforcement of anti-money laundering laws against criminal enterprises."
@ALEC_states Commerce, Insurance and Economic Development Task Force will be reviewing several draft model policies, from occupational license reform for ex-offenders to banking for cannabis businesses. #ALECinATX #ALECideas

— American Legislative Exchange Council (@ALEC_states) August 15, 2019
"Congress has sole authority to solve the cannabis banking issue by enacting legislation that provides protections for depository institutions that offer financial services to cannabis-related legitimate businesses and service providers for such businesses," the resolution states.
The measure specifically says it does not take a position on marijuana legalization itself but rather focuses on how conflicting state and federal cannabis laws mean "the vast majority of financial institutions are unwilling to provide services [to marijuana businesses] and those that do could be subject to severe criminal and civil penalties."
Because of that problem, many such businesses are operating on a largely cash basis, which ALEC described as "inefficient, expensive, opaque, and make illicit activity more difficult for law enforcement and state regulators to track."
The resolution also emphasizes the bipartisan nature of resolving the banking issue, referencing a recent letter from 38 state and territory attorneys general that called on Congress to enact a legislative fix.
ALEC's support for resolving financial uncertainty in the cannabis industry is just one of many recent indicators that legislation such as the Secure and Fair Enforcement (SAFE) Banking Act is considered a nonpartisan issue. The House Financial Services Committee approved the SAFE Banking Act in March, and the Senate Banking Committee held a hearing on the topic last month, despite its Republican chairman initially stating that the panel wouldn't discuss it as long as marijuana remained federally illegal.
Over in ALEC's Energy, Environment and Agriculture (EEA) Task Force, members debated draft legislation for states that would "legalize the agricultural production and sale of hemp as well as Cannabidiol oil, commonly known as CBD oil" but explicitly would "not legalize marijuana."
The model policy seems to be targeted at the limited number of states that still have hemp prohibition on the books despite the crop's federal legalization under the 2018 Farm Bill. Those states include Idaho, South Dakota and Mississippi, according to the National Conference of State Legislatures.
Provisions of the draft policy signal that the proposal would be in compliance with federal law, which defines hemp as cannabis that contains no more than 0.3 percent THC by dry weight. However, while the 2018 Farm Bill legalized hemp and its derivatives, the Food and Drug Administration has said that unless alternative rules are issued for CBD, it cannot legally be marketed in food items or dietary supplement.
ALEC's draft policy would provide for such marketing, though. It stipulates that CBD products that contain no THC can sold be if the product is "intended for topical application, oral consumption, or inhalation, by humans, or for consumption by animals."
It's not clear how the task forces voted or what exactly the immediate next steps would be if the draft proposals were approved and made final at last week's conference. Marijuana Moment reached out to representatives of ALEC for clarification but did not hear back by the time of publication.
Photo courtesy of Mike Latimer.
Marijuana Legalization Measure Advances One Step In South Dakota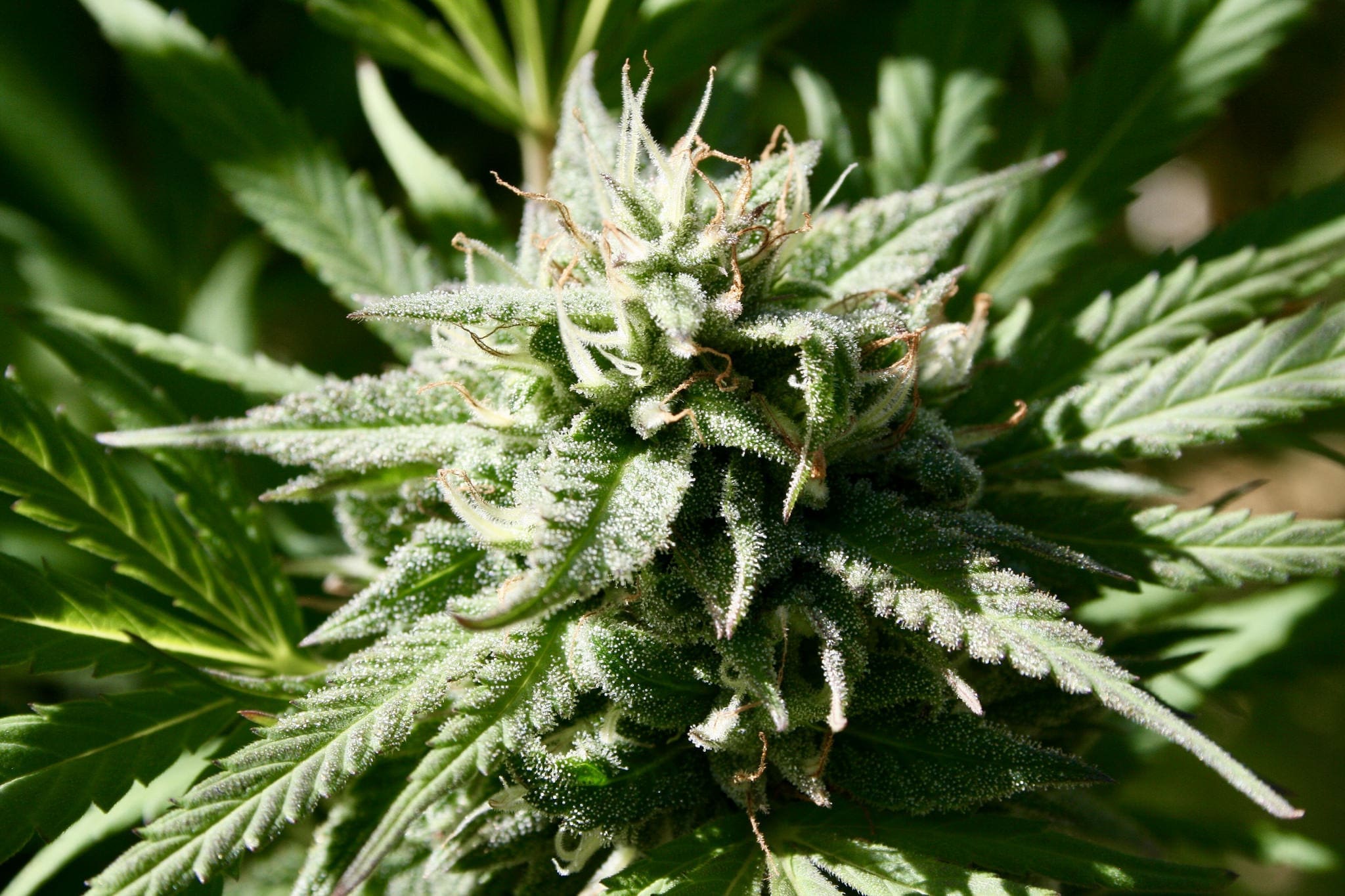 South Dakota's attorney general filed an official explanation of a proposed ballot measure to legalize marijuana on Friday.
While separate organizations are working to get a medical cannabis-focused initiative on the state's 2020 ballot, activists behind this measure are hoping to incorporate recreational legalization, medical marijuana reform and hemp into one package.
Adult-use legalization would be accomplished through a constitutional amendment under the initiative, which would separately require the legislature to pass legislation creating rules for medical cannabis and hemp.
South Dakota Attorney General releases explanation on proposed constitutional amendment to legalize, regulate, and tax marijuana; to require passage of laws regarding hemp as well as laws regarding marijuana for medical use. Read it here: https://t.co/k33buSKjIJ pic.twitter.com/pEG0RxbDj9

— SD Attorney General (@SDAttorneyGen) August 16, 2019
"The constitutional amendment legalizes the possession, use, transport, and distribution of marijuana and marijuana paraphernalia by people age 21 and older. Individuals may possess or distribute one ounce or less of marijuana," Attorney General Jason Ravnsborg (R) wrote. "Marijuana plants and marijuana produced from those plants may also be possessed under certain conditions."
The South Dakota Department of Revenue would be responsible for issuing licenses for cannabis cultivators, manufacturers, testing facilities and retailers. Individual jurisdictions would be able to opt out of allowing such facilities in their areas.
"The Department must enact rules to implement and enforce this amendment," the explanation states. "The amendment requires the Legislature to pass laws regarding medical use of marijuana. The amendment does not legalize hemp; it requires the Legislature to pass laws regulating the cultivation, processing, and sale of hemp."
The initiative calls for a 15 percent excise tax on marijuana sales. That revenue would be used to fund the Department of Revenue's implementation and regulation of the legal cannabis system, with remaining tax dollars going toward public education and the state general fund.
Ravnsborg said that judicial clarification of the amendment "may be necessary" and notes that marijuana "remains illegal under Federal law."
The attorney general issued a similar explanation of a proposed constitutional amendment to legalize medical cannabis earlier this month.
This latest move comes one day after advocacy organization New Approach South Dakota announced that their medical marijuana initiative was certified, enabling them to begin the signature gathering process.
Several other cannabis initiatives are in the process of being certified in the state, according to the attorney general's website. In order to place constitutional amendments on the ballot, activists must collect 33,921 valid signatures from voters.
South Dakota is one of the last remaining states in the U.S. that has not legalized marijuana for any purposes.
GOP Senator Keeps Endorsing Medical Marijuana But Hasn't Sponsored A Single Cannabis Bill
Photo courtesy of Brian Shamblen.
Elizabeth Warren's Plan For Indian Tribes Includes Marijuana Legalization
Sen. Elizabeth Warren (D-MA) unveiled a plan on Friday that's aimed at holding the federal government accountable for following through on its obligations to Native American tribes, and that includes ensuring that tribal marijuana programs are protected against federal intervention.
The plan emphasized Warren's support for a bill she filed earlier this year that "would protect cannabis laws and policies that tribal nations adopted for themselves."
The 2020 Democratic presidential candidate, who has faced criticism over claims of Native American heritage, pointed to federal reports showing that tribal programs generally have not received adequate funding and said it is imperative that legislation be enacted to "provide resources for housing, education, health care, self-determination, and public safety" for those communities.
To that end, Warren is planning to introduce a bill called the "Honoring Promises to Native Nations Act" alongside Rep. Deb Haaland (D-NM), co-chair of the Congressional Native American Caucus. Before filing, however, the lawmakers are soliciting input on how best to draft the legislation, and are accepting written testimony until September 30.
While the proposed legislation itself doesn't currently include marijuana-specific provisions, a press release and blog post on the topic address the senator's sponsorship of the Strengthening the Tenth Amendment Through Entrusting States (STATES) Act, which would allow tribal communities and states to set their own cannabis policies without Justice Department interference.
In order to provide economic opportunities to Native people, that "requires streamlining and removing unnecessary administrative barriers that impede economic growth on Tribal lands, respecting tribal jurisdiction over tribal businesses, and promoting forward-looking efforts to ensure full access to new and emerging economic opportunities."
"For example, while not every tribe is interested in the economic opportunities associated with changing laws around marijuana, a number of Tribal Nations view cannabis as an important opportunity for economic development," Warren's campaign blog post states.
"I support full marijuana legalization, and have also introduced and worked on a bipartisan basis to advance the STATES Act, a proposal that would at a minimum safeguard the ability of states, territories, and Tribal Nations, to make their own marijuana policies," she wrote.
.@RepDebHaaland & I invite feedback about this proposal & look forward to working closely with tribal nations & citizens, experts, & other stakeholders to advance legislation in Congress that honors the United States' promises to Native peoples. https://t.co/qc1fkBGb3I

— Elizabeth Warren (@SenWarren) August 16, 2019
A separate press release on Warren's Senate website also touts her support for the STATES Act, saying she "worked hard to ensure" that it included tribal protections.
"It's beyond time to make good on America's responsibilities to Native peoples, and that is why I'm working with Congresswoman Haaland to draft legislation that will ensure the federal government lives up to its obligations and will empower tribal governments to address the needs of their citizens," Warren said of the overall tribal plan. "We look forward to working closely with tribal nations to advance legislation that honors the United States' promises to Native peoples."
In an email blast to her campaign list, Warren included "a set of additional ideas to uphold the federal government's trust and treaty obligations with Tribal Nations and to empower Native communities," which includes her marijuana proposal:
"New economic opportunities: We also need to respect tribal jurisdiction over tribal businesses and promote forward-looking efforts to ensure full access to new economic opportunities. For example, a number of Tribal Nations view cannabis as an important economic opportunity. I support full marijuana legalization and have advanced the STATES Act, a proposal that would safeguard the ability of Tribal Nations to make their own marijuana policies."
There's increased interest in ensuring that Native populations receive the same benefits and protections as states as it concerns cannabis legislation.
In June, the House passed a spending bill that included a rider stipulating that Native American marijuana programs couldn't be infringed upon by the Justice Department. And a GOP representative filed a bill in March that would provide similar protections.
GOP Senator Keeps Endorsing Medical Marijuana But Hasn't Sponsored A Single Cannabis Bill
Photo elements courtesy of Pixabay and NorthEndWaterFront.com.