Congressional Bills Affecting Cannabis Laws Go To Conference Committees
Key bicameral congressional panels that will determine the fate of two far-reaching proposed cannabis measures are taking shape. At issue is whether hemp will finally become legal and whether military veterans will be able to receive medical marijuana recommendations from government doctors.
House and Senate leaders have begun making appointments to the so-called "conference committees" that will merge each chambers' respective relevant legislation into singular proposals that can be sent to President Trump's desk.
In both cases, the Senate legislation contains cannabis reform language while the House version is silent on the issue. The conferees on both bills will decide what gets enacted into law.
Medical Marijuana For Military Veterans
Last month, the Senate approved a wide-ranging funding bill that includes a provision to allow military veterans in medical cannabis states to get the necessary certifications from their doctors at the U.S. Department of Veterans Affairs (VA). The House's version of the bill contains no such provision; it was blocked from reaching the floor by Republican leaders, as has been the case with every cannabis reform amendment proposed during the current Congress.
Now, a conference committee will decide which chamber's version prevails.
Medical cannabis advocates looking at the lists of participating members will take heart in knowing that Sen. Steve Daines (R-MT), who offered the veterans medical cannabis amendment in the Appropriations Committee, will be in the room. Congressman Scott Taylor (R-VA), a military veteran who has been outspoken in support of marijuana law reform, will also be there. So will Sen. Brian Schatz (D-HI), who has posed questions about the benefits of medical marijuana during several hearings, including ones focused on veterans issues.
That said, a number of ardent marijuana opponents will be at the table, along with other lawmakers who have been skeptical of reform.
Sen. James Lankford (R-OK), who appeared in a television commercial opposing his state's successful medical cannabis ballot measure and has sponsored a number of anti-marijuana amendments and pieces of legislation, is a member. So is Sen. Dianne Feinstein (D-CA) who has historically been one of Congress's most vocal legalization opponents (although she has softened her stance this year amidst a reelection battle).
On the House side, Congresswoman Marcy Kaptur (D-OH), who has made a number of bizarre claims about fentanyl-laced marijuana during recent hearings and media appearances (but has supported marijuana amendments during House floor votes), will be on the committee. Congresswoman Debbie Wasserman Schultz (D-FL), who voted against an earlier version of the veterans cannabis amendment before evolving to support a subsequent version, is also a conferee.
Because the medical marijuana language is in the Senate bill, it will be up for discussion by the conference committee and has a chance of being enacted into law for the first time.
But medical cannabis supporters are not necessarily getting their hopes up, given the measure's history. In 2016, both chambers' bills had slightly differing provisions allowing VA medical cannabis recommendations, but both were stripped out of the final enacted legislation.
That said, advocates are working to press conferees on the issue.
"Given the incredible amount of support, both from the general public and veterans community specifically, it would be politically disastrous to vote against veterans and their ability to get access to a substance—which 22 percent are currently consuming, according to the American Legion—to alleviate symptoms of a physical or mental ailment," NORML Political Director Justin Strekal told Marijuana Moment in an interview.
Hemp Legalization
Advocates are much more optimistic about hemp legalization this year.
Last month, the Senate voted overwhelmingly to approve large-scale agriculture legislation known as the Farm Bill, which includes provisions to finally remove hemp from the federal definition of marijuana after decades of prohibition.
The push is being driven by Senate Majority Leader Mitch McConnell (R-KY), who has spoken often about the economic benefits that industrial hemp can bring to farmers in Kentucky and other states.
On the House side, Republican leaders blocked floor votes on including hemp legalization in that chamber's version of the Farm Bill.
So as is the case with medical cannabis recommendations for veterans, the fate of hemp's legal status will come down to a conference committee.
There is reason for advocates to be hopeful. It is unlikely that many or any of the House Democratic conferees would strongly object to inclusion of the Senate's legalization language.
On the Republican side, advocates were overjoyed to see Congressman James Comer (R-KY) named to the panel on Wednesday.
As Kentucky agriculture's commissioner, Comer championed and implemented the state's industrial hemp research program. In Congress, he has served as the lead sponsor of hemp legalization bills.
"The hemp industry has reason to celebrate — one of our most passionate advocates…was appointed — he will literally be 'in the room where it happens,'" the Hemp Roundtable said in an alert. "As the final Farm Bill is reconciled, it is comforting to know that Rep. Comer will be on hand to support the Senate's language which would permanently legalize hemp."
Also among the conferees are a number of GOP lawmakers who co-sponsored a hemp bill that Comer filed in the House last year, including Congressman Bob Goodlatte (R-VA), Congressman Kevin Cramer (R-ND), Congressman Glenn Thompson (R-PA) and Congressman Rodney Davis (R-IL).
Comer told the Associated Press in an interview that he will push hard to include the hemp language in the final legislation.
"The economic viability of industrial hemp in Kentucky grows every day," he said.
The Senate hasn't yet appointed its conferees on the Farm Bill, but the hemp legalization proposal has broad support in the chamber and it is unlikely that Democratic or fellow GOP senators would try to buck McConnell by seeking to strip the language.
Timetable For Action
The conference committee dealing with the veterans bill was supposed to hold its first meeting last week, but that was postponed due to scheduling conflicts. A new date has not yet been set.
Current funding for the federal government is set to expire on September 30, so Congress is working to enact the veterans funding bill and other appropriations legislation before that date, though it is entirely possible that lawmakers won't finish work in time and will need to enact a temporary extension of current provisions, known as a continuing resolution.
The 2014 version of the Farm Bill is set to expire on the same day, so the conference committee will likely move quickly once the Senate appoints its conferees, though a temporary extension is also possible on that legislation.
Whenever the committees issue their final conference reports on either bill, those will go to the floor of both chambers for up or down votes on sending the legislation to President Trump.
New Jersey Lawmakers Approve Marijuana Legalization Bill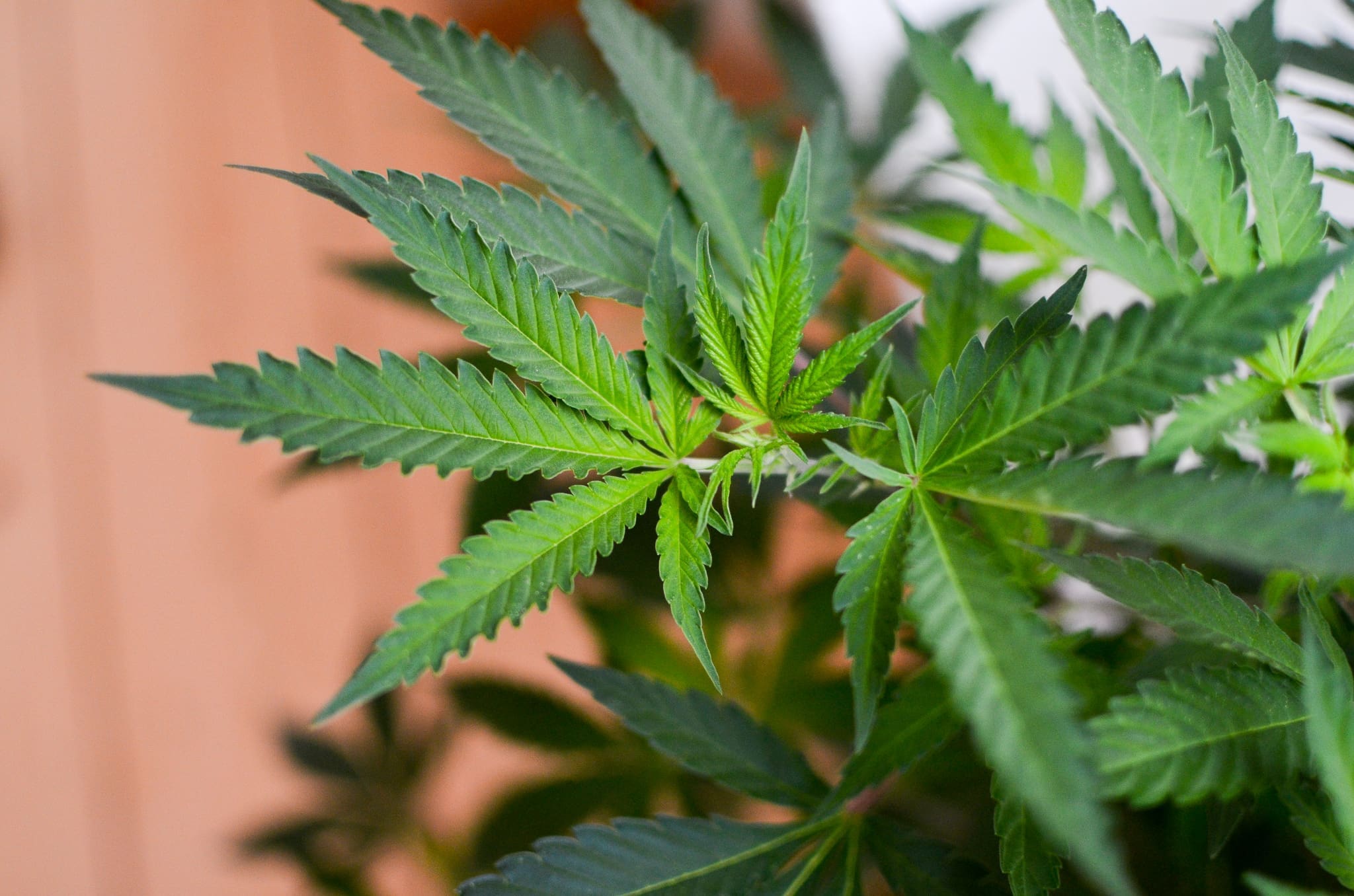 New Jersey Assembly and Senate committees voted in favor of companion bills that would legalize marijuana and provide for the expungement of prior cannabis convictions on Monday.
The Assembly Appropriations Committee voted 6-1, with two abstentions, to advance the bill, which was amended at the last minute to broaden expungement provisions and revise the tax structure of a legal cannabis system.
The Senate Judiciary Committee also approved its version of the legalization legislation in a 7-4 vote, with one abstention.
"When I think of [the bill], I think of two words: opportunity and hope," Assemblywoman Annette Quijano (D), who sponsored the legislation, said at the hearing.
.@AnnetteQuijano, @jamelholley, @AswTimberlake & @AswMcKnight Bill Guiding Regulation of Adult Use Cannabis in NJ Clears Assembly Approps Panel https://t.co/XoOv9McdFC pic.twitter.com/jy7gvoFFlf

— NJAssemblyDemocrats (@njassemblydems) March 18, 2019
"There have been far too many people, especially those from Black and Hispanic communities, who have been negatively impacted by the criminalization of cannabis," she added in a press release. "It is time we listen to the will of the majority of New Jerseyans and take a common-sense approach to regulation of cannabis. This bill is a huge first step."
The Assembly and Senate committees also approved separate companion bills to revise requirements to qualify for medical cannabis in the state. And another piece of legislation revising the procedure for expunging various criminal records also passed both committees.
"This legislation is critically important as we move toward legalization of adult-use cannabis in New Jersey," Assembly member Jamel Holley (D), who sponsored the expungement bill, said in a press release. "Without this bill, many residents would continue to be affected by the criminalization of small amounts marijuana as a result of prior convictions long after the laws change."
"Broader regulation around expungement will give residents the opportunity to right the wrongs of the past and clean the slate, enabling them to gain employment and seize the opportunities life presents them," Holley said.
The committee wins come one week after Gov. Phil Murphy (D) and leaders in both chambers announced that they'd reached an agreement on legalization legislation following months of contentious negotiations. Conflicting stances on certain aspects of regulations—namely the tax rate—were resolved, but the last-minute amendments caused hours-long delays in both committee hearings on Monday.
The governor also included legalization revenue in his budget proposal earlier this month, projecting $60 million in resulting tax monies for the 2020 fiscal year.
Murphy worked the phones throughout the day to rally support for the legislation, whose ultimate fate remains murky on the Senate floor, where the final showdown could come next week.
With committees in the NJ senate and assembly set to debate marijuana today, @GovMurphy has called "dozens of lawmakers and activists" today to push them on the issue

— Nick Corasaniti (@NYTnickc) March 18, 2019
"There's no question it's going to take a village on this one," the governor said. "I am all in on this. We have to get this done."
"We're going to have to put everything into this. There is only one state in America that has done this legislatively. Public opinion is overwhelmingly in favor of this. We're not only expunging and undoing a whole lot of social injustices but creating a new industry. This is not an easy lift."
While the Assembly committee approved the bill first, it was less clear whether the Senate committee would push the bill forward. In the run-up to the vote, Sen. Kip Bateman (R) complained that the committee hadn't seen the final version of the bill and said he would be voting "no."
Legalizing #marijuana would have an enormous impact on all of our communities. Asking us to form an opinion without seeing the full details of the bill is an incredibly irresponsible way to govern. https://t.co/S13xYhukhk

— Senator Kip Bateman (@KipBateman) March 18, 2019
"Legalizing marijuana would have an enormous impact on all of our communities. Asking us to form an opinion without seeing the full details of the bill is an incredibly irresponsible way to govern," Bateman said.
Sen. Michael Doherty (R) also voiced his opposition to the legislation on Monday, calling the bill "a deal with the devil that sacrifices children and communities for short-term political gain."
I'm voting "no" on marijuana legalization today in the Senate Judiciary Committee. The proposal is a deal with the devil that sacrifices children and communities for short-term political gain. https://t.co/vODT0Nq1B7

— Senator Mike Doherty (@mikedohertynj) March 18, 2019
Before the legalization bill was formally debated by the Assembly panel, Newark Mayor Ras Baraka (D) was given an opportunity to speak. He's one of several New Jersey mayors who demanded that legalization legislation include a provision to automatically expunge the records of people with prior cannabis conviction, or else their respective municipalities wouldn't allow marijuana businesses.
Baraka said that he wasn't going to voice his opinion on the bill one way or the other, but simply wanted to reiterate his position on expungements.
"There should be no onus put on the individuals at all to go through any process to get this done," Baraka says of bill's expungement component, which requires person to apply for expungement for weed criminal offenses

— Daniel Munoz (@DanielMunoz100) March 18, 2019
"If we are going to legalize marijuana in the state of New Jersey, then we should remedy all of the folks who have been victimized by a war on drugs," he said. "We believe that the onus should not be put on the individual but in fact should be put on the state itself."
Murphy said that a "virtual expungement" process was achievable, and that did make it into the amended legislation, but he argued that automatic expungements "is functionally not possible."
The legislation would allow adults 21 and older to possess, consume and purchase certain amounts of cannabis.
A five-member commission would be responsible for studying the effects of legalization and ensuring social equity in the marijuana industry. It would also be charged with approving licenses for cannabis cultivators, processors, wholesalers and retailers.
Marijuana deliveries and social consumption sites would be allowed, but home cultivation would be prohibited.
"Today's votes are an important step toward legalizing adult-use marijuana in New Jersey. Although this bill is not perfect, we greatly appreciate the changes that the sponsors of the legislation have made based on the recommendations of advocates," Roseanne Scotti, New Jersey state director for the Drug Policy Alliance, said in a press release. "While we are encouraged by the inclusion of provisions that our coalition has advocated for – such as expanded expungement – to better address fairness and equity, we are disappointed that there is no provision that allocates tax revenue generated by marijuana sales back to the communities most harmed by marijuana prohibition."
New Jersey lawmakers previously approved a legalization bill during a joint session of Senate and Assembly committees last year, but the legislation in its original form did not advance to full floor votes in light of the ongoing negotiations between Murphy and Assembly and Senate leaders.
This story has been updated to reflect the Senate committee's votes.
New Jersey Governor And Lawmakers Announce Marijuana Legalization Deal
Photo courtesy of Philip Steffan.
Pennsylvania Senators Release Details On Marijuana Legalization Bill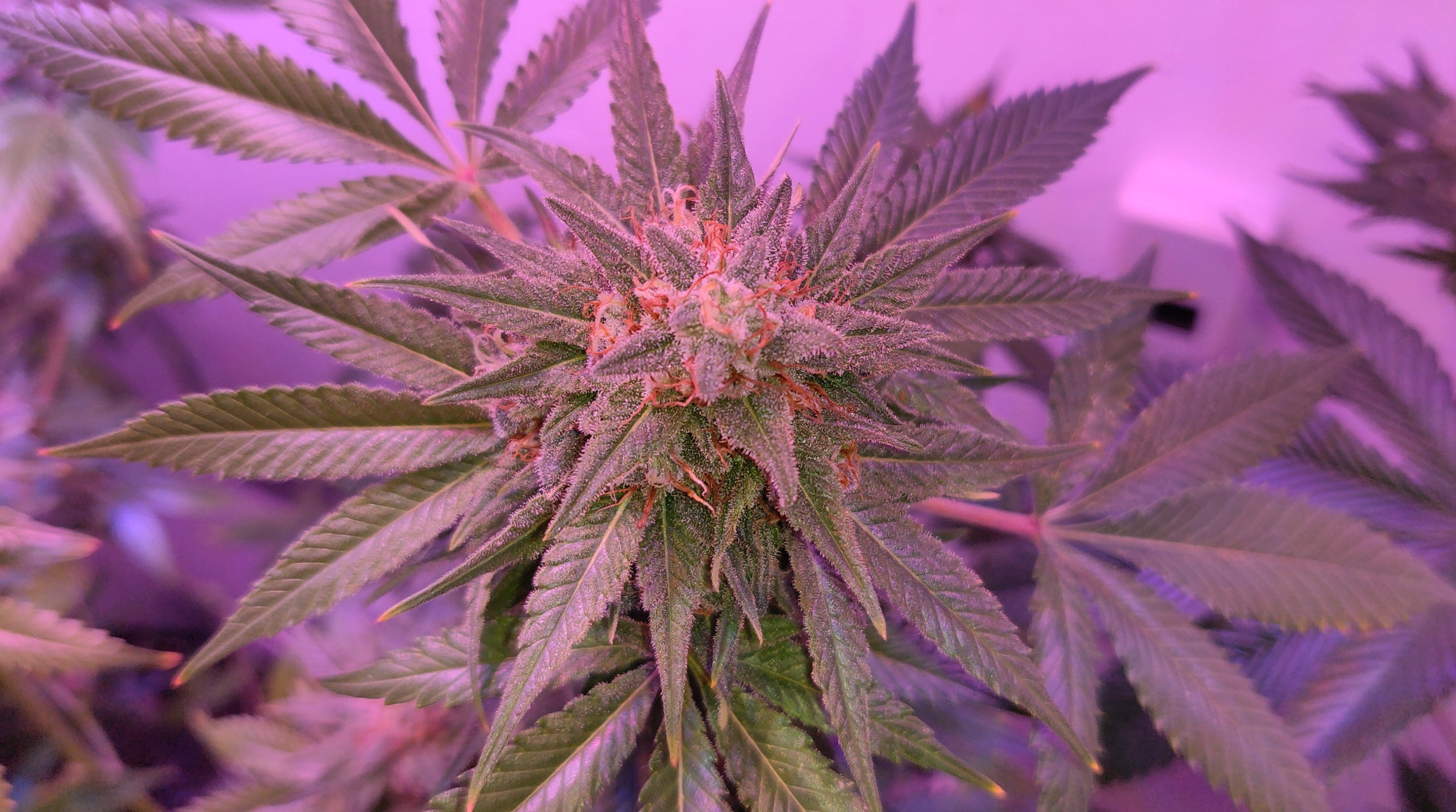 Details of a soon-to-be introduced bill that would legalize marijuana in Pennsylvania were released on Monday.
The legislation, which is being sponsored by Sens. Daylin Leach (D) and Sharif Street (D), places an emphasis on not only legalizing cannabis for adult use but also implementing a variety of social equity and small business-focused provisions, according to an outline of the proposal.
Under the heading "Innovation," the document details how the state's medical cannabis seed-to-sale tracking system would be eliminated, home delivery and public consumption sites would be permitted and universities would be allowed to grow and process cannabis as part of classes on the marijuana industry.
Home cultivation of up to six cannabis plants per household would also be allowed.
While the tax rate for retail marijuana sales is not specified in the outline, and the formal legislative language has not yet been filed, the goal will be to set a rate that "balances the need to undermine any illegal market and the needs to both pay for regulation of the industry and invest in those harmed by prohibition." Most of the revenue from those taxes will go toward funding public education programs.
"We've had a cruel, irrational and expensive policy on cannabis for more than 80 years," Leach said in a press release. "Prohibition has destroyed countless lives and has cost our taxpayers millions of dollars. It's time we walk into the bright sunshine of enlightenment and stop arresting our kids and funding violent drug cartels."
"This will be a tough battle, but so was passing medical marijuana. We did that, and we will do this. The stakes are too high for us to fail."
It's official. After months of work, Senator Street and I have dropped our Adult-Use Cannabis co-sponsorship memo. If you'd like to see what's in it, you can look here. Now, we need everyone's help getting it passed! #CannabisCommunity #CannabisNews https://t.co/D5m5uJjGFK

— Daylin Leach (@daylinleach) March 18, 2019
On the business side of things, there wouldn't be a cap on the number of marijuana business licenses that could be approved. Micro licenses for cannabis cultivation would be available in a three-tier system, which is meant to help people from communities that have been disproportionately impacted by the drug war participate in the legal industry.
According to a cosponsorship memo, the legislation would create a "statewide cannabis business incubator that provides free training to Pennsylvanians who want to learn how to start and run a cannabis business." People who've been harmed by prohibition and complete the incubator program would also have access to state grants and low-interest capital loans.
"An end to the prohibition of cannabis is overdue," Street said. "It is time for us to join the emerging cannabis economy with the legalization of the Adult Use of Cannabis in PA., which should not be a crime when responsibly used by adults nor mandate medical oversight."
"The economic imperatives are too great. We also have a moral mandate to correct the damage that disparate enforcement of our Marijuana Laws has done and is still doing to communities across the commonwealth."
An end to the prohibition of cannabis in PA is overdue, the economic imperatives equal the moral mandate to correct damage that disparate enforcement of Marijuana laws has done throughout numerous communities.
Visit https://t.co/vYCHYGmIXK #legalizepa #letsgrowpa #CannabisNews pic.twitter.com/ClzHBen5Ou

— Sen. Sharif Street (@SenSharifStreet) March 18, 2019
A separate bill to legalize marijuana in the state was introduced in the House last month. It currently has 27 cosponsors. It remains to be seen whether such legislation has enough support to pass in either Republican-controlled chamber of the legislature.
That said, Gov. Tom Wolf (D) recently shifted from saying the state is not ready for legalization to arguing that "it is time for Pennsylvania to take a serious and honest look at recreational marijuana."
In the meantime, Lieutenant Gov. John Fetterman (D), who is vocally supportive of legalization and was endorsed by NORML in his election bid last year, is in the process of visiting all of the state's 67 counties as part of a listening tour that's meant to collect public input on marijuana reform.
.@JohnFetterman wants to know what every Pennsylvanian thinks about legalizing recreational marijuana. That's why he's going on a listening tour to all 67 PA counties. Stay tuned for dates and details on how to submit your thoughts. pic.twitter.com/buqOwi4B2F

— Governor Tom Wolf (@GovernorTomWolf) January 24, 2019
"Cannabis prohibition was built on lies and racism and has resulted in literally hundreds of thousands of Pennsylvanians suffering criminal convictions merely because they chose a plant instead of an alcoholic beverage," Pittsburgh NORML executive director Patrick Nightingale said in the press release. "Adult-use reform will save almost 20,000 Pennsylvanians from arrest and prosecution annually. Reform will also help affected Pennsylvanians expunge cannabis-related offenses from their record."
"We are confident that an open and honest conversation about the risks and rewards of adult-use reform will help those critical of legalization to understand that it can be done responsibly and in a manner that protects our youth and our motorists," he said.
Pennsylvania Governor Announces Statewide Marijuana Legalization Listening Tour
Photo courtesy of Mike Latimer.
Trump Budget Proposes Loosening DC Marijuana Legalization Restrictions
A budget request released by the White House on Monday proposes scaling back restrictive language that has prevented the city of Washington, D.C. from spending its own money to legalize and regulate the sale of recreational marijuana.
While District of Columbia voters approved a ballot measure in 2014 that makes it legal to possess and grow small amounts of cannabis, there is no mechanism by which consumers can legally buy marijuana in the nation's capital (outside of medical cannabis dispensaries that only serve registered patients). That's because although D.C. councilmembers and Mayor Muriel Bowser (D) would like to add in a legal sales component, longstanding congressional appropriations riders have blocked them from doing so.
In 2017, Congress tightened up the ban even further, taking away a potential loophole that city leaders had considered using to support a commercial legalization system.
But President Trump's Fiscal Year 2020 budget request asks Congress to revert to an earlier, less-restrictive version of the language that leaves the workaround on the table as an option.
The relevant section of the new document reads:
"SEC. 809. (a) None of the Federal funds contained in this Act may be used to enact or carry out any law, rule, or regulation to legalize or otherwise reduce penalties associated with the possession, use, or distribution of any schedule I substance under the Controlled Substances Act (21 U.S.C. 801 et seq.) or any tetrahydrocannabinols derivative.
"(b) None of the funds contained in this Act may be used to enact any law, rule, or regulation to legalize or otherwise reduce penalties associated with the possession, use, or distribution of any schedule I substance under the Controlled Substances Act (21 U.S.C. 801 et seq.) or any tetrahydrocannabinols derivative for recreational purposes."
Two years ago, Congress changed that second subsection to instead bar use of funds "available for obligation or expenditure by the District of Columbia government under any authority" to lower penalties for cannabis.
The reason that matters is because under the "none of the funds contained in this Act" version, the city would still be able to use separate contingency reserve funds to pay for legalization even while monies contained in the annual appropriations legislation would be restricted.
It's unclear if White House officials consciously made the change to the earlier, less-restrictive version or if staffers inadvertently did so by simply copying and pasting language from prior budgets. Trump's FY19 request made the same proposed change, but Congress, through a series of continuing resolutions and omnibus appropriations legislation, has extended the more expansive "under any authority" language through at least this September.
The House and Senate Appropriations Committees will soon begin crafting their own spending bills for FY20, and legalization advocates expect that the new House Democratic majority will propose removing all restrictions on D.C.'s ability to spend its own money on cannabis policy changes and implementation.
Trump's new budget request also proposes cutting funding for the White House Office of National Drug Control Policy—commonly referred to as the drug czar's office—by more than 93 percent by moving its key projects, the High Intensity Drug Trafficking Areas and Drug-Free Communities programs, to the Department of Justice and the Substance Abuse and Mental Health Services Administration, respectively.
Trump's FY2019 request made a similar request, but it was rejected by Congress.
The president's new budget document also proposes continuing a congressionally approved provision that prevents the federal government from interfering with state industrial hemp research programs:
"SEC. 711. None of the funds made available by this Act or any other Act may be used—
"(1) in contravention of section 7606 of the Agricultural Act of 2014 (7 U.S.C. 5940); or
"(2) to prohibit the transportation, processing, sale, or use of industrial hemp that is grown or cultivated in accordance with subsection section 7606 of the Agricultural Act of 2014, within or outside the State in which the industrial hemp is grown or cultivated."
But it does not contain a current rider that protects state medical cannabis laws from Justice Department interference. Trump's previous annual budget also did not include it. President Obama, following the measure's initial enactment in 2014, requested its deletion in his subsequent budgets, but Congress has continued to extend it through at least the current fiscal year.
Trump Issues Signing Statement On Medical Marijuana Provision Of Funding Bill
Photo courtesy of YouTube/The White House.