V.A. Doesn't Understand Marijuana Laws, So Veterans Lose Access
Officials with the U.S. Department of Veterans Affairs (V.A.) mistakenly believe that federal law is blocking them from allowing government doctors to recommend medical marijuana or even to conduct research on cannabis, but that's actually not the case.
"The V.A. is in the position of being required to follow the statutory law, and so as federal employees we are prohibited from recommending marijuana," Dr. Laurence Meyer, the chief officer for specialty care at the V.A.'s Veterans Health Administration, said on Wednesday. "If Congress would change regulations, we would have more freedom both to investigate and to give therapy."
He was responding to a question from Sen. Brian Schatz (D-HI) during an Appropriations subcommittee hearing on "V.A. Efforts to Prevent and Combat Opioid Overmedication."
Schatz cited a 2014 study in the Journal of the American Medical Association which found that opioid overdose death rates are roughly 25 percent lower in states with legal medical cannabis access than in states where marijuana is strictly prohibited. A number of other studies have reported similar results.
Despite Meyer's contention that V.A. can't do anything on marijuana until Congress acts, that's not true, inasmuch as there is no overarching federal law that blocks the department from allowing its doctors to recommend medical cannabis in states where it is legal, even though the drug is still considered illegal under federal law.
The only thing standing in the way is V.A.'s own internal policy, something that Veterans Affairs Secretary David Shulkin can change at any time.
But Shulkin himself has repeatedly tried to pass the buck to Congress when asked about the issue.
During a White House briefing earlier this year, he said that state medical cannabis laws may be providing "some evidence that this is beginning to be helpful, and we're interested in looking at that and learning from that." But he added that "until time the federal law changes, we are not able to be able to prescribe medical marijuana for conditions that may be helpful."
In a separate interview, he said, "From the federal government point of view, right now we are prohibited by law from doing research on it or prescribing it… We are not going to be out there doing that research or prescribing these different medicinal preparations unless the law is changed."
In another interview, he said that it is "not within our legal scope to study that in formal research programs or to prescribe medical marijuana, even in states where it's legal." He added, "if a law change at the federal level is appropriate, that could happen."
The distinction between recommendation and prescription is an important one.
No physician in the U.S. — government or private — can prescribe marijuana, because prescription is a federally-regulated process and cannabis currently falls under the Controlled Substances Act's restrictive Schedule I, a category that is supposed to be reserved for drugs with a high potential for abuse and no medical value.
That's why the 29 states with medical cannabis access allow doctors to simply recommend the drug, circumventing the prescription process.
Under a current internal V.A. administrative directive, the department's policy is "to prohibit VA providers from completing forms seeking recommendations or opinions regarding a Veteran's participation in a State marijuana program." The directive technically expired on January 31, 2016, but remains in force in practice until a new one is instituted to replace it.
Shulkin has the unilateral authority to rescind the ban and clear the way for V.A. doctors to recommend medical cannabis to veterans in states where it is legal.
Congressman Earl Blumenauer (D-OR) told Marijuana Moment last month that V.A.'s position is "disturbing."
"For years, the V.A. has been throwing up serious barriers to veterans' safe access to cannabis," he said. "Yet, it's had no problem prescribing them highly addictive opioids that have killed thousands. It makes no sense. Our veterans deserve better. They deserve equal treatment from the V.A. doctors who know them best."
In addition to refusing to let doctors issue recommendations, V.A. has blocked federally-approved researchers from recruiting veterans for research on medical cannabis.
One such study on marijuana's effects on PTSD has been prevented from reaching veterans at the Phoenix, Arizona V.A. hospital.
"This study needs 50 more participants and the Phoenix V.A. is in the best possible position to assist by simply allowing principle investigators to brief [V.A.] medical staff on the progress of the study, and by allowing clinicians to reveal the existence of the study to potential participants," the American Legion, which represents more than 2.4 million military veterans, wrote to Shulkin in September. "Your immediate attention in this important matter is greatly appreciated. We ask for your direct involvement to ensure this critical research is fully enabled."
Shulkin hasn't yet responded, but the group has been increasing pressure on the recommendation and research issues. This month the organization released a poll finding that 81 percent percent of veterans want marijuana to be a "federally-legal treatment."
Congresswoman Dina Titus (D-NV) said in an interview with Marijuana Moment this month that she's "disappointed" in Shulkin for not taking initiative to remove V.A.'s internal ban on medical cannabis recommendations. And last month, a group of ten lawmakers wrote to the secretary asking him to direct the department to increase research on the drug's potential benefits.
Despite the misunderstanding of federal law, Meyer and another V.A. official testifying at the Wednesday Senate hearing seemed to understand that the potential for cannabis has shown to help veterans warrants further investigation and application.
"I don't think we can wait to have the perfect evidence for everything," Meyer said. "If you have evidence that something is working, you don't need to wait to figure our what it's working — I'm talking in very general terms here — in order to employ it."
Dr. Friedhelm Sandbrink, the V.A.'s acting national program director for pain management, testified that it is important to determine what's behind the correlation between increased legal marijuana access and reduced opioid deaths in the study Schatz cited.
"For those states that have implemented cannabis laws and implemented the availability of cannabis for medical purposes…there has been about a 25 percent reduction of overdose deaths," he said. "Obviously, that's a very important finding. We need to understand what is truly providing this what seems to be a protectional reduction of overdose deaths."
Schatz, who called the existing study "compelling," pushed the V.A. officials to step up research.
"You need to do the academic and scientific inquiry to try to figure out really what's going on here," he said.
But that likely won't happen until V.A. officials realize that federal law isn't actually preventing it from participating in such research or increasing veterans' access to cannabis.
Photo courtesy of U.S. Air Forces Special Operations Command.
Sen. Jeff Merkley "Disappointed" That Democrats Blocked His Marijuana Banking Amendment
One of the U.S. Senate's foremost champions for marijuana law reform says he is "disappointed" that fellow Democrats recently joined with Republicans in blocking his amendment to increase cannabis businesses' access to banks.
Last month, Sen. Jeff Merkley (D-OR) offered a measure that would have shielded banks that open accounts for state-legal marijuana businesses from being punished by federal regulators for that activity even though cannabis remains illegal under federal law.
While the Senate Appropriations Committee had approved two similar amendments in previous years, the panel this time voted to table the measure with a bipartisan vote of 21 – 10, with ranking member Sen. Patrick Leahy (D-VT) and other Democrats who normally support marijuana reform objecting on procedural grounds.
"I was disappointed," Merkley said in an interview with BuzzFeed editor Ben Smith on Monday. "We had passed this twice before."
"We need to establish banking for cannabis because a cash economy is an invitation to money laundering and theft and cheating your employees and cheating on your taxes [and] organized crime. All bad."
"I accompanied the owner of a company who had $70,000 in his backpack to pay quarterly taxes," Merkley recounted in response to the cannabis banking question on Monday, which was suggested to BuzzFeed by Marijuana Moment's editor. "It's so bizarre going down the freeway and talking about how they have to pay their employees in cash, have to pay their suppliers in cash. It's a bad system."
"Everyone should agree: States' rights on this. Let the states have an electronic system to track what these businesses are doing, not billions of dollars floating around like this."
I asked!

— Ben Smith (@BuzzFeedBen) July 16, 2018
Despite his disappointment with the measure being blocked, the Oregon Democrat, who is believed to be considering a 2020 presidential run, said that his colleagues "had a fair point to make on the policy front" in tabling the measure.
At the time, Leahy argued that spending bills such as the one before the committee should be kept "free of new controversial policy riders" and that a more appropriate forum would be an authorizing committee that sets banking laws.
"It wasn't existing policy and therefore it was new policy," Merkley acknowledged in the new interview.
But he pointed out that there are few other avenues available for senators to pursue the issue.
"Here's the thing. Normally we could take these policy bills like I was putting forward [and] you could put it on the floor of the Senate as an amendment to something," he said. "In 2017, outside of the budget process, not a single amendment was considered on the floor of the Senate… This is the end of the Senate really as a deliberative body on policy. So if you're blocked in the Appropriations Committee, and you're blocked on the floor, then it's very hard to put ideas out there and say, 'Hey vote on this. This matters.'"
The House Appropriations Committee also defeated a cannabis banking amendment last month.
See the video of Merkley's remarks at about 19:15 into the clip below:
#AM2DM is LIVE discussing the Trump/Putin summit, Sacha Baron Cohen's #WhoIsAmerica, and @SenJeffMerkley is here ⬇️ https://t.co/dYoIIW8VoY

— AM to DM by BuzzFeed News (@AM2DM) July 16, 2018
Photo courtesy of Senate Democrats.
County Officials From Across The U.S. Push Feds To Reform Marijuana Laws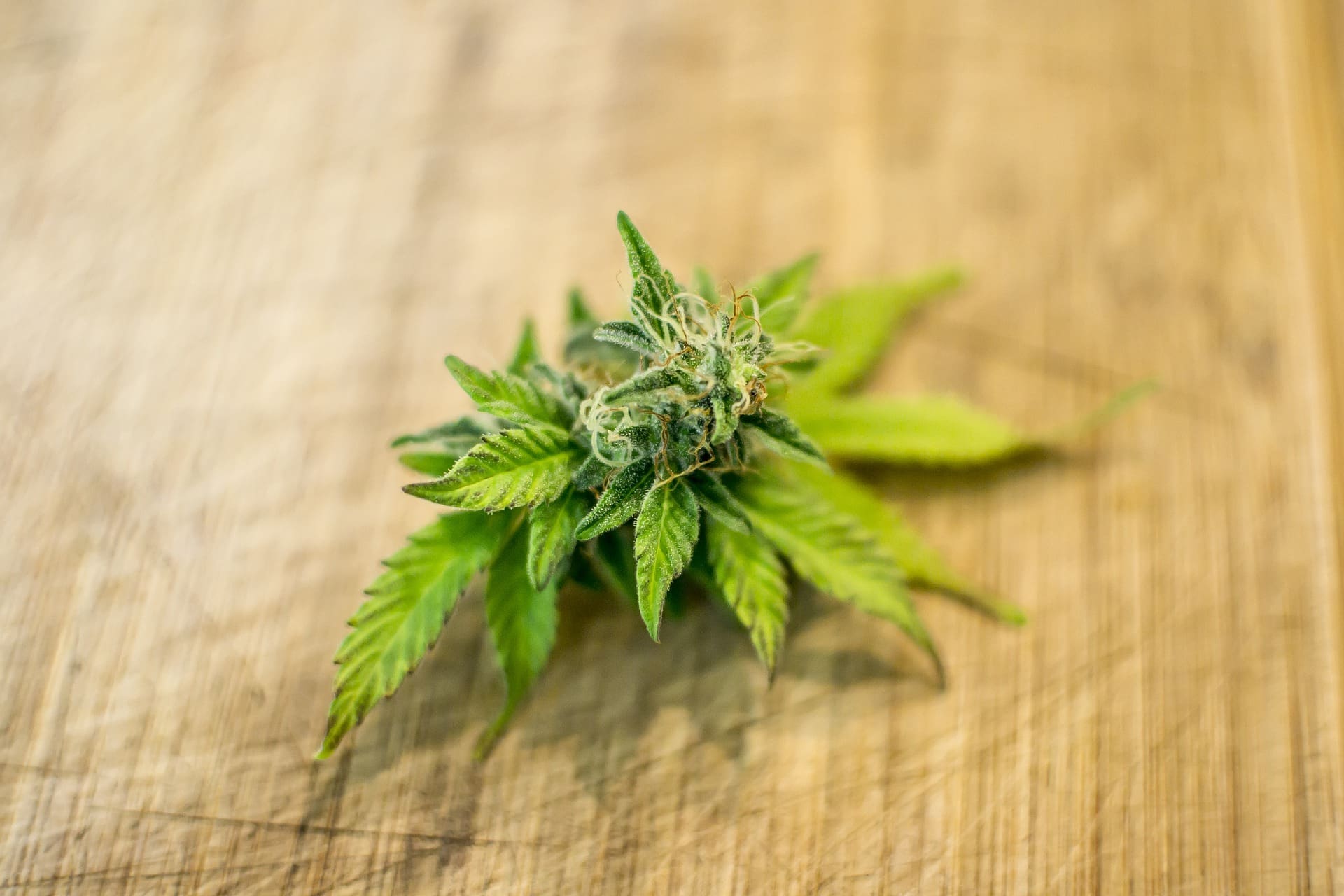 An organization representing the 3,069 county governments across the U.S. is calling on the federal government to allow states to legalize marijuana without interference.
"The federal government should largely be responsible for regulating and enforcing against illegal drug trafficking, while respecting states' right to decriminalize cannabis under state law," reads a new platform plank adopted on Monday by the National Association of Counties (NACo).
"NACo urges Congress to enact legislation that promotes the principles of federalism and local control of cannabis businesses with regard to medical and adult-use of cannabis under state law," a related provision says. "Congress should allow and encourage state and local governments to enact and implement cannabis laws, regulations, and policies that appropriately control production, processing, sales, distribution and use, as well as promote public and consumer safety, should they choose to decriminalize and regulate cannabis under state law."
The group is also calling on the federal government to make moves to expand banking access for marijuana businesses and broaden research on cannabis's medical effects.
The county officials' new stance is similar to resolutions adopted last month by the U.S. Conference of Mayors.
"The United States Conference of Mayors urges the White House, U.S. Department of Justice and the U.S. Drug Enforcement Administration to immediately remove cannabis from the schedule of the CSA to enable U.S. federal banking regulators to permanently authorize financial institutions to provide services to commercial cannabis businesses, and increase the safety of the public," one of the mayoral group's positions says.
Mayors From Across U.S. Call On Feds To Deschedule Marijuana
Marijuana Moment supporters on Patreon can read the full text of the new NACo marijuana positions below:
Border Patrol Reflects On Feds' Friendlier Historical Approach To Marijuana
Canada's decision to legalize marijuana nationwide has stoked concerns that its citizens traveling across the U.S. border will risk temporary detention or even permanent visitation bans if they fess up having ever consumed cannabis, or even working in the industry.
Enforcement officials have told reporters that there's no travel policy change in light of Canada's end of prohibition, emphasizing that it remains illegal to bring cannabis across the border under federal law. Violating the policy "could potentially result in seizure, fines, and apprehension," U.S. Customs and Border Protection (CBP) said in a recent statement.
But let's take you back to a simpler time, courtesy of CBP.
"Did You Know… Marijuana Was Once a Legal Cross-Border Import?"
That's the title of a 2015 blog post published by the federal agency—which seems to have gone mostly unnoticed until now—recalls how cannabis was historically recognized as a legal import by the government.
"One hundred years ago, the federal government was not overly concerned with marijuana, the common name for the Cannabis sativa L. plant," the feds' post reads.
Through the mid-1930s, the plant flew under the government's radar, despite the fact that "several state governments and other countries had banned the drug."
"The U.S. government hesitated, in part because therapeutic uses of Cannabis were still being explored and American industry profited from commercial applications of hemp fiber, seeds and oil."
That all changed in the decades to come—first with the 1937 Marihuana Tax Act, which imposed taxes and regulations on cannabis imports, cultivation, distribution and possession, and then with full prohibition under the Nixon administration.
Up until that point, the Customs Agency Service (later rebranded as CBP) didn't put too much stock in pot. Just before the Marihuana Tax Act passed, the agency described its cannabis policy here:
"Marihuana may be cultivated or grown wild in almost any locality. Inasmuch as this drug is so readily obtained in the United States, it is not believed to be the subject of much organized smuggling from other countries."
It seems like pretty basic supply and demand, but federal prohibition changed the equation. Suddenly, marijuana wasn't "so readily obtained" in the country—and even simple possession carried serious criminal penalties—so the legal supply dried up. In the absence of legal access, criminal organizations swooped in to meet the demand for marijuana in the United States.
Ergo…
"Today, however, marijuana trafficking is a major concern of CBP, Immigration and Customs Enforcement and the Drug Enforcement Administration," CBP wrote. "Well over 3 million pounds of 'pot' were confiscated at our borders in 2011, making an impact on this multibillion-dollar illegal enterprise."
The more you know!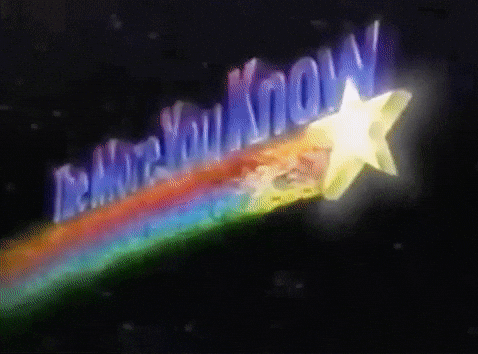 Here Are The DEA's Newest Slang Terms for Marijuana: 'Shoes,' 'My Brother' And More
Photo courtesy of Gerald Nino, U.S. Department of Homeland Security.