V.A. Doesn't Understand Marijuana Laws, So Veterans Lose Access
Officials with the U.S. Department of Veterans Affairs (V.A.) mistakenly believe that federal law is blocking them from allowing government doctors to recommend medical marijuana or even to conduct research on cannabis, but that's actually not the case.
"The V.A. is in the position of being required to follow the statutory law, and so as federal employees we are prohibited from recommending marijuana," Dr. Laurence Meyer, the chief officer for specialty care at the V.A.'s Veterans Health Administration, said on Wednesday. "If Congress would change regulations, we would have more freedom both to investigate and to give therapy."
He was responding to a question from Sen. Brian Schatz (D-HI) during an Appropriations subcommittee hearing on "V.A. Efforts to Prevent and Combat Opioid Overmedication."
Schatz cited a 2014 study in the Journal of the American Medical Association which found that opioid overdose death rates are roughly 25 percent lower in states with legal medical cannabis access than in states where marijuana is strictly prohibited. A number of other studies have reported similar results.
Despite Meyer's contention that V.A. can't do anything on marijuana until Congress acts, that's not true, inasmuch as there is no overarching federal law that blocks the department from allowing its doctors to recommend medical cannabis in states where it is legal, even though the drug is still considered illegal under federal law.
The only thing standing in the way is V.A.'s own internal policy, something that Veterans Affairs Secretary David Shulkin can change at any time.
But Shulkin himself has repeatedly tried to pass the buck to Congress when asked about the issue.
During a White House briefing earlier this year, he said that state medical cannabis laws may be providing "some evidence that this is beginning to be helpful, and we're interested in looking at that and learning from that." But he added that "until time the federal law changes, we are not able to be able to prescribe medical marijuana for conditions that may be helpful."
In a separate interview, he said, "From the federal government point of view, right now we are prohibited by law from doing research on it or prescribing it… We are not going to be out there doing that research or prescribing these different medicinal preparations unless the law is changed."
In another interview, he said that it is "not within our legal scope to study that in formal research programs or to prescribe medical marijuana, even in states where it's legal." He added, "if a law change at the federal level is appropriate, that could happen."
The distinction between recommendation and prescription is an important one.
No physician in the U.S. — government or private — can prescribe marijuana, because prescription is a federally-regulated process and cannabis currently falls under the Controlled Substances Act's restrictive Schedule I, a category that is supposed to be reserved for drugs with a high potential for abuse and no medical value.
That's why the 29 states with medical cannabis access allow doctors to simply recommend the drug, circumventing the prescription process.
Under a current internal V.A. administrative directive, the department's policy is "to prohibit VA providers from completing forms seeking recommendations or opinions regarding a Veteran's participation in a State marijuana program." The directive technically expired on January 31, 2016, but remains in force in practice until a new one is instituted to replace it.
Shulkin has the unilateral authority to rescind the ban and clear the way for V.A. doctors to recommend medical cannabis to veterans in states where it is legal.
Congressman Earl Blumenauer (D-OR) told Marijuana Moment last month that V.A.'s position is "disturbing."
"For years, the V.A. has been throwing up serious barriers to veterans' safe access to cannabis," he said. "Yet, it's had no problem prescribing them highly addictive opioids that have killed thousands. It makes no sense. Our veterans deserve better. They deserve equal treatment from the V.A. doctors who know them best."
In addition to refusing to let doctors issue recommendations, V.A. has blocked federally-approved researchers from recruiting veterans for research on medical cannabis.
One such study on marijuana's effects on PTSD has been prevented from reaching veterans at the Phoenix, Arizona V.A. hospital.
"This study needs 50 more participants and the Phoenix V.A. is in the best possible position to assist by simply allowing principle investigators to brief [V.A.] medical staff on the progress of the study, and by allowing clinicians to reveal the existence of the study to potential participants," the American Legion, which represents more than 2.4 million military veterans, wrote to Shulkin in September. "Your immediate attention in this important matter is greatly appreciated. We ask for your direct involvement to ensure this critical research is fully enabled."
Shulkin hasn't yet responded, but the group has been increasing pressure on the recommendation and research issues. This month the organization released a poll finding that 81 percent percent of veterans want marijuana to be a "federally-legal treatment."
Congresswoman Dina Titus (D-NV) said in an interview with Marijuana Moment this month that she's "disappointed" in Shulkin for not taking initiative to remove V.A.'s internal ban on medical cannabis recommendations. And last month, a group of ten lawmakers wrote to the secretary asking him to direct the department to increase research on the drug's potential benefits.
Despite the misunderstanding of federal law, Meyer and another V.A. official testifying at the Wednesday Senate hearing seemed to understand that the potential for cannabis has shown to help veterans warrants further investigation and application.
"I don't think we can wait to have the perfect evidence for everything," Meyer said. "If you have evidence that something is working, you don't need to wait to figure our what it's working — I'm talking in very general terms here — in order to employ it."
Dr. Friedhelm Sandbrink, the V.A.'s acting national program director for pain management, testified that it is important to determine what's behind the correlation between increased legal marijuana access and reduced opioid deaths in the study Schatz cited.
"For those states that have implemented cannabis laws and implemented the availability of cannabis for medical purposes…there has been about a 25 percent reduction of overdose deaths," he said. "Obviously, that's a very important finding. We need to understand what is truly providing this what seems to be a protectional reduction of overdose deaths."
Schatz, who called the existing study "compelling," pushed the V.A. officials to step up research.
"You need to do the academic and scientific inquiry to try to figure out really what's going on here," he said.
But that likely won't happen until V.A. officials realize that federal law isn't actually preventing it from participating in such research or increasing veterans' access to cannabis.
Photo courtesy of U.S. Air Forces Special Operations Command.
Senate Schedules Hearing On Marijuana Business Banking Access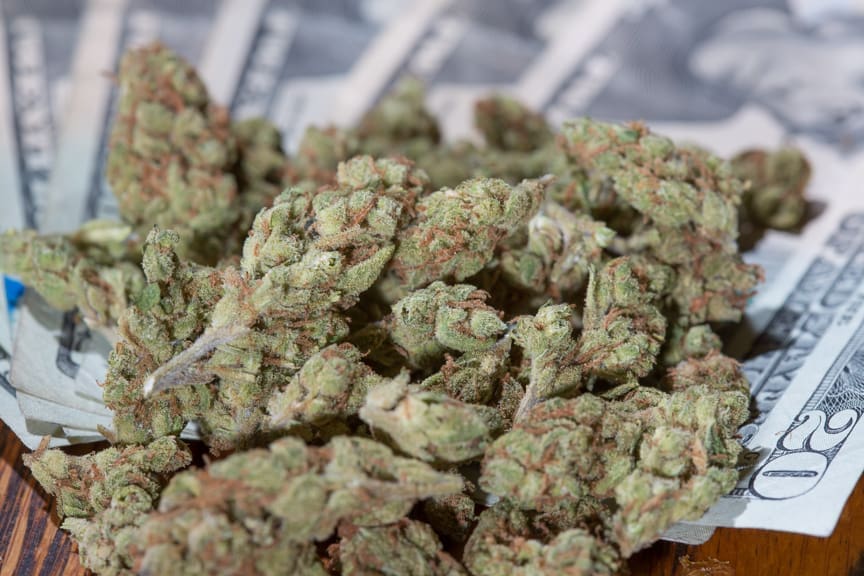 Congressman Files Marijuana Bill After Leaving Republican Party
In one of his first legislative acts since leaving the Republican Party earlier this month amid a feud with the president, Rep. Justin Amash (I-MI) filed a bill on Monday that would let states set their own marijuana policies without federal interference.
If that sounds familiar, it's because bipartisan legislation that would accomplish the same goal has already been filed this Congress.
But unlike the nearly identical Strengthening the Tenth Amendment Through Entrusting States (STATES) Act, Amash's new bill excludes one provision that would require the Government Accountability Office (GAO) to study the effects of cannabis legalization on road safety and issue a report on its findings within a year of the law's enactment.
That language states that the GAO must study "traffic crashes, fatalities, and injuries" in legal cannabis states, actions taken by those states to "address marihuana-impaired driving," testing standards being used to detect impaired driving and federal initiatives "aiming to assist States that have legalized marihuana with traffic safety."
Given Amash's libertarian leanings, it stands to reason that he opposes spending government dollars to conduct the research and simply supports the broader states' rights intent of the original legislation.
That would also put him at odds with social justice advocates who feel that the STATES Act itself doesn't go far enough and are pushing for more comprehensive legislation that includes additional provisions addressing social equity and restorative justice for people harmed by drug law enforcement.
Members of the House Judiciary Crime, Terrorism and Homeland Security Subcommittee heard that debate play out during a historic hearing on ending federal marijuana prohibition last week.
A newly formed coalition of civil rights and drug reform organizations, including the ACLU, is also insisting on passing wide-ranging legislation to deschedule cannabis entirely that also invests in communities that have been disproportionately impacted by prohibition.
Amash is a long-standing critic of the war on drugs and earlier this year signed on as a cosponsor of a separate bill that would federally deschedule marijuana. Rep. Tulsi Gabbard (D-HI), a 2020 Democratic presidential candidate, filed that legislation, which is also silent on social equity provisions.
Happy to cosponsor @TulsiGabbard's legislation to get the feds out of marijuana prohibition. https://t.co/uCyYF0Q79w

— Justin Amash (@justinamash) March 8, 2019
Gabbard also introduced a separate bill that would require the U.S. Department of Health and Human Services and other federal agencies to study the impacts of legalization. True to form, Amash declined to add his name to that measure as well.
Read the text of Amash's new cannabis bill below:
AMASH_038_xml by Marijuana Moment on Scribd
Former GOP Congressman Explains Why Broad Marijuana Reform Is Achievable In 2020
Photo courtesy of Kyle Jaeger.
Berkeley City Council Considers Decriminalizing Psychedelics This Week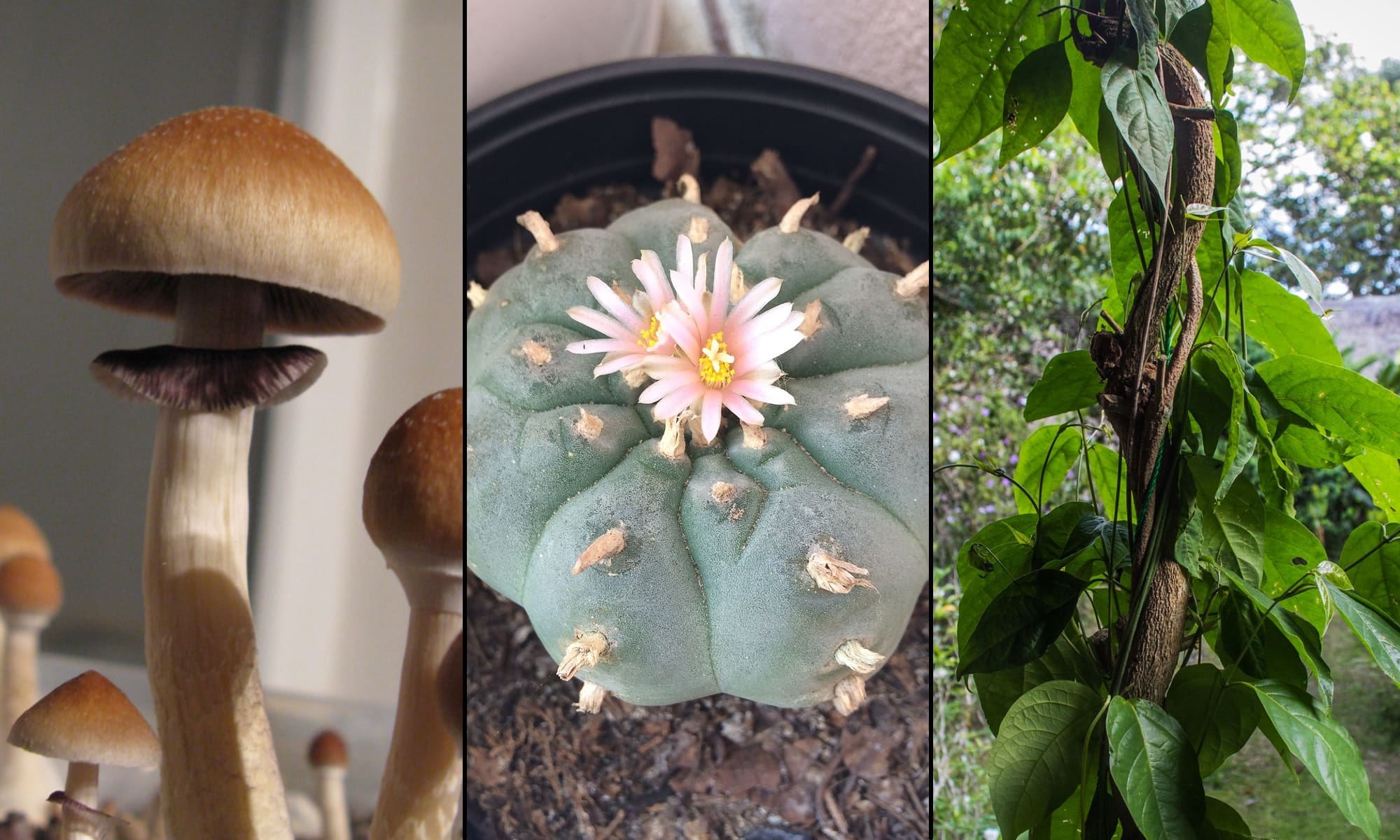 A resolution to decriminalize psilocybin and other psychedelics will go before a Berkeley, California City Council committee on Wednesday.
Decriminalize Nature, the group behind the measure, also led the charge to successfully get a measure decriminalizing entheogenic plants and fungi approved by the City Council in neighboring Oakland last month.
In Berkeley, the Public Safety Committee will discuss the proposal and can either decide to hold it for a future meeting or advance it to the full Council. The public is able to attend Wednesday's special meeting and share their perspective on the resolution, but Decriminalize Nature stressed in a tweet that this "is a small meeting, so you do NOT need to attend."
Is it time for #DecriminalizeNature #Berkeley? Agenda 4 at the public safety meeting this Wed. July 17, with the Decriminalize Nature team! This is a small meeting, so you do NOT need to attend. But if you live in Berkeley, write your City Council! https://t.co/gMSDkegMPU

— Decriminalize Nature (@DecrimNature) July 15, 2019
However, city residents are being encouraged to write to their Council members and urge them to vote in favor of the measure, which would codify that "no department, agency, board, commission, officer or employee of the city, including without limitation, Berkeley Police Department personnel, shall use any city funds or resources to assist in the enforcement of laws imposing criminal penalties for the use and possession of Entheogenic Plants by adults of at least 21 years of age."
The resolution defines the covered substances as "plants and natural sources such as mushrooms, cacti, iboga containing plants and/or extracted combinations of plants similar to ayahuasca; and limited to those containing the following types of compounds: indoleamines, tryptamines, phenethylamines."
Councilmembers Rigel Robinson and Cheryl Davila are sponsoring the resolution, which does not allow for commercial sales or manufacturing.
The lawmakers provided background information on the measure in a report to their colleagues and the mayor, describing the medical potential of various psychedelics as well as the success of decriminalization measures in Denver and Oakland.
"It is intended that this resolution empowers Berkeley residents to be able to grow their own entheogens, share them with their community, and choose the appropriate setting for their intentions instead of having to rely exclusively on the medical establishment, which is slow to adapt and difficult to navigate for many," they wrote.
While efforts to eliminate criminal penalties associated with psilocybin and other psychedelics have so far centered in jurisdictions that have historically embraced marijuana legalization and broader drug reform, the conversation around decriminalizing psychedelics is spreading nationally.
Shortly after Oakland approved its measure, Decriminalize Nature received inquiries from activities in cities from across the country. The group has kept track of each city where organizers are pursuing decriminalization.
Nature lovers are organizing coast to coast (and Hawaii)! Is your city on the map? Connect to join with your local community, or if you have the motivation to propose a similar initiative in your city/town/county, let's start growing! contact [email protected] #DNUSA pic.twitter.com/38UxLKK9RN

— Decriminalize Nature (@DecrimNature) July 2, 2019
On Monday, a conversation around changing laws governing psychedelics reared during a City Council meeting in Columbia, Missouri. One resident implored the body to take up a resolution to decriminalize the natural substances, pointing to their therapeutic benefits.
Councilmember Mike Trapp said that the student's proposal should be considered and that a government advisory board on public health should provide input on the medical potential of psychedelics, describing it as "very promising."
Hawaii Governor Vetoes Two Cannabis Bills While Letting Decriminalization Become Law
Photo elements courtesy of carlosemmaskype and Apollo.