Psychedelics Activists Unveil Measure To Legalize Plant Medicine Healing Ceremonies In Oakland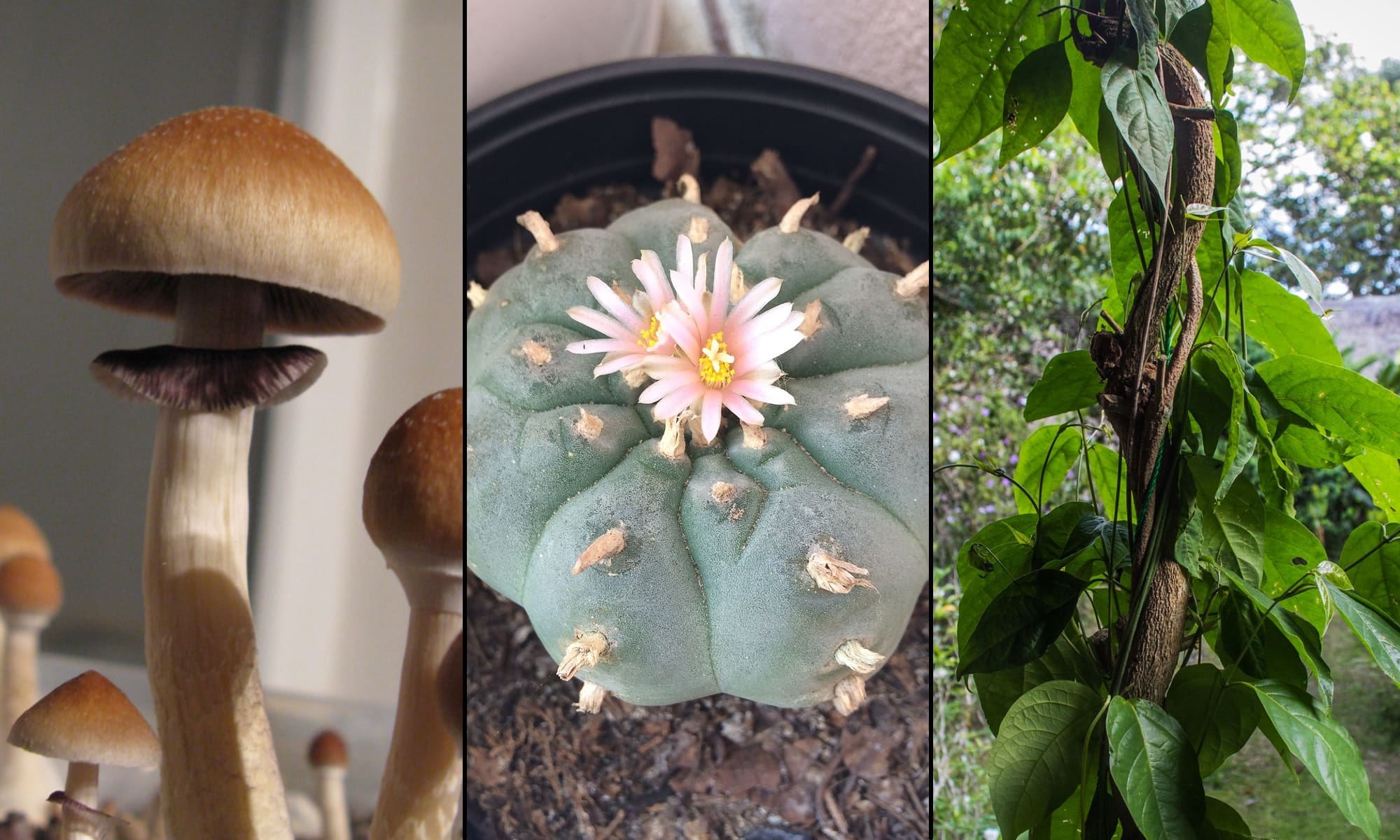 Psychedelics activists have released a proposed measure to allow Oakland, California residents to use a variety of entheogenic substances in plant medicine healing ceremonies.
Decriminalize Nature (DN), the group behind the ordinance, submitted it last week to Councilmember Noel Gallo (D), who previously sponsored the organization's now-enacted measure to deprioritize enforcement of laws against certain plants and fungi such as psilocybin mushrooms and ayahuasca.
Reform advocates began discussing creating a regulatory scheme for the psychedelics shortly after the City Council's passage of the decriminalization ordinance. At first there was talk of allowing sales, but that is not included in the new proposal.
Instead, it would establish a pilot program to provide legal protections for residents and facilitators to participate in plant-based healing ceremonies.
The group emphasized that it's concerned about the potential for commercial exploitation of psychedelics, and so this measure was designed to promote community-based treatment from facilitators who would be screened by local leaders with experience providing services to vulnerable populations such as the formerly incarcerated and victims of violence.
"Members of these vulnerable communities are not receiving adequate mental health services in our country, and now with a global pandemic and increasing economic disparities, the situation is worsening," Carlos Plazola, chair of DN, said in a press release.
"People have been healing from plant-based group ceremonies for centuries," he said. "The solution we're offering the city is to bring the ancient wisdom and practices that have enabled communities to heal for centuries, together with modern science and harm reduction techniques that are showing high rates of success of mental health healing in scientific studies, and will cost participants next to nothing."
Text of the ordinance addresses the growing psychedelics reform movement and the therapeutic potential of entheogenic substances in the treatment of mental health conditions.
It also raises concerns about the way "for-profit corporations are becoming increasingly dominant in the plant based healing and psychedelic medicine spaces."
That, the measure says, is causing "increasing concern among the compassionate-care community that there is very limited time to protect citizens' rights to establish their own direct relationship to naturally occurring plant medicines, without corporate intermediaries or obstruction."
"The purpose of this Chapter is to recognize and protect the unalienable human right to develop a relationship with nature and to safely and responsibly seek to improve community health and well-being through use of Entheogenic Plants without fear of arrest and prosecution, to recognize the importance of community support structures in supporting those with the highest levels of trauma and vulnerability, and to offer legal protections to Facilitators and Participants registered with the Oakland Community Healing Initiative Pilot Program and in compliance with the City of Oakland's Safe Practice Guidelines and Principles created by this Chapter."
In addition to creating the community-centered regulatory framework, the ordinance also calls for the establishment of a task force to "evaluate and design…community-serving micro-economic models for engaging in Entheogenic Plant Practices that create opportunities for self-sufficiency in Oakland's most vulnerable communities and are specific to the City's unique needs" within a year of the measure's enactment.
Within two years of enactment, the City Council would be tasked with studying the impact of the pilot program and reporting back on its findings.
In order to become a facilitator for the ceremonies, a person must be 21 or older, live in the city, be recommended by a participating community-based organization and have at least five years of facilitator experience. To participate in the program, a person must be a resident and be recommended by a participating organization.
"Facilitators and Participants shall receive legal defense by the City Attorney's office upon arrest or commencement of prosecution by any other government agency that arises from, or directly relates to, his or her participation in the OCHI, subject to confirmation by the City that the Facilitator or Participant, as applicable," the draft ordinance says.
"The requirement to provide legal defense shall not encompass an act or occurrence by a Facilitator or Participant which is outside the scope of, or out of compliance with, the City's Entheogen Safe Practice Guidelines and Principles. Intentional misconduct during participation in OCHI, such as assault, battery, infliction of distress, and any act which constitutes a crime under City law or is inconsistent with the City's Safe Practice Guidelines and Principles shall not be considered within the scope of the City's requirement to provide legal defense to Facilitators and Participants."
Additionally, the measure contains a section stating that the city "shall encourage research on the safety, therapeutic potential, and healing powers of Entheogenic Plants so long as the research is done in collaboration with, or led by, leadership from within Community-Based Organizations."
Courtney Barnes, an associate attorney at Vicente Sederberg LLP who is working with DN on the measure, told Marijuana Moment that there's "never been a more critical period in our lifetime for creating community, expanding human consciousness, and reconnecting and deepening our relationship with nature."
"This initiative embodies my and Decriminalize Nature's core belief that humans should have the right to safely and responsibly seek to improve community health and personal well-being through use of entheogenic plants without fear of arrest and prosecution," she said.
In other psychedelics reform news, activists in Washington, D.C. recently submitted what they believe to be enough signatures to qualify an initiative to decriminalize entheogenic substances for the November ballot.
Oregon officials confirmed this month that voters will see a first-of-its-kind measure to legalize psilocybin mushrooms for therapeutic purposes on the state ballot.
Oakland Psychedelics Ordinance by Marijuana Moment on Scribd
FDA Submits New CBD Enforcement Guidance To White House For Review
Photo elements courtesy of carlosemmaskype and Apollo.