Biden And Trump Must Back Marijuana Legalization Before Election, NORML Petition Demands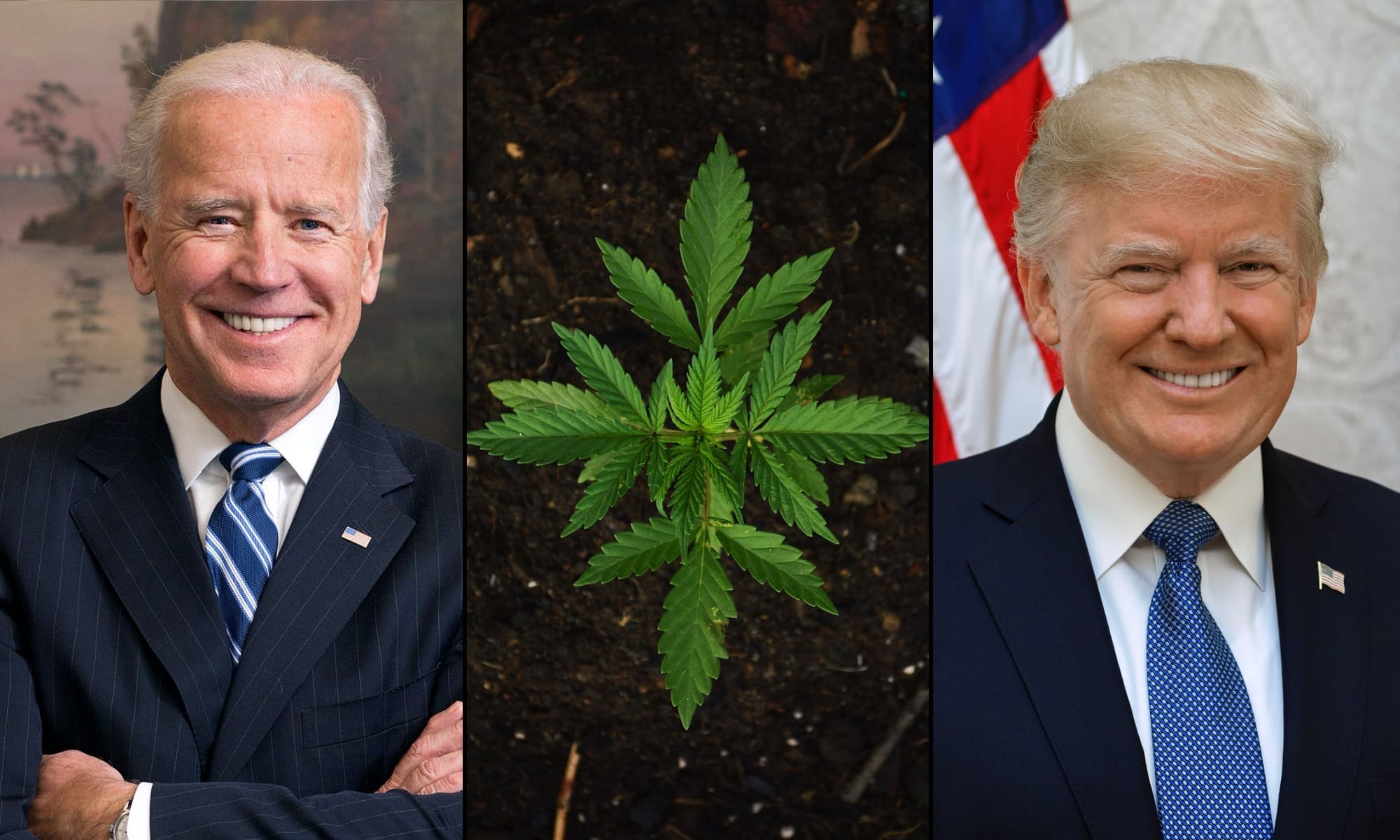 A top marijuana advocacy group is circulating a petition urging President Trump and presumptive Democratic presidential nominee Joe Biden to back comprehensive cannabis reform ahead of the November election.
NORML stressed that the most Americans, including a majority of Republicans and a supermajority of Democrats, are in favor of marijuana legalization. Yet neither major party candidate supports the policy change.
"The criminalization of marijuana financially burdens taxpayers, encroaches upon civil liberties, engenders disrespect for the law, impedes legitimate scientific research into the plant's medicinal properties, and disproportionately impacts communities of color," NORML Executive Director Erik Altieri said in a press release. "Americans demand a president who recognizes this reality and who will seek to amend federal law in a manner that comports with scientific consensus, public opinion, and the plant's rapidly evolving cultural status."
The group laid out four specific policies they're insisting the candidates embrace: 1) federally deschedule cannabis, 2) direct a review of federal marijuana convictions and expunge or resentence application cases, 3) provide federal aid to local and state governments to conduct their own reviews and facilitate expungements and 4) promote social equity in the cannabis industry and encourage the reinvestment of some marijuana tax revenue to communities most impacted by the drug war.
As of Thursday afternoon, just a few hours after the petition was launched, nearly 5,000 people had signed on.
"Never in modern history has there existed greater public support for ending the nation's nearly century-long experiment with marijuana prohibition," the petition reads.
Reform advocates had hopes that a criminal justice task reform force organized by Biden and former primary campaign rival Sen. Bernie Sanders (I-VT) would ultimately recommend that the former vice president support adult-use legalization—but despite a majority of individual members being in favor of the policy change, they did not include the issue in their report.
Instead, Biden, who during his decades as a senator championed punitive drug legislation, has so far drawn the line at decriminalizing cannabis possession, federal rescheduling, medical marijuana legalization, expungements and allowing states to set their own policies.
Trump, meanwhile, has voiced support for medical cannabis as well as bipartisan legislation that would allow states to set their own marijuana laws without federal interference.
However, while the president's reelection campaign has been working to frame him as the criminal justice reform candidate, he hasn't proactively championed cannabis reform, has made several anti-marijuana administration hires and issued signing statements stipulating that he reserves the right to ignore long-standing congressional riders that prohibit the Justice Department from using its funds to interfere with state-legal medical marijuana programs.
Also, despite his pledged support for medical cannabis and states' rights, Trump evidently holds some negative views toward marijuana consumption, as evidenced in a recording from 2018 that was leaked two years later. In that recording, the president said that using cannabis makes people "lose IQ points."
What remains to be seen is whether, as pressure builds on both campaigns to attract voters, either candidate will seize the opportunity to align themselves with the majority of Americans and take the next step to back recreational legalization.
Regardless, Sen. Ed Markey (D-MA) recently said that Congress will approve legalization if Democrats reclaim the White House and Senate, no matter where Biden lands on the issue if he's elected.
"Not only do we know that ending marijuana prohibition is good policy, it is also good politics with majorities of all political persuasions supporting this change," NORML's Altieri told Marijuana Moment. "It amounts to almost political malpractice to continue to oppose these broadly popular reforms in the year 2020."
"Biden and Trump have an opportunity to show some real leadership by taking ownership of this issue," he said. "If they opt not to lead, we will continue to push for Congress to initiate these overdue policies and the two major party candidates can go down as firmly residing on the wrong side of history."
Lindsey Graham Challenger Jaime Harrison Backs Legalizing Marijuana