Lindsey Graham Challenger Jaime Harrison Backs Legalizing Marijuana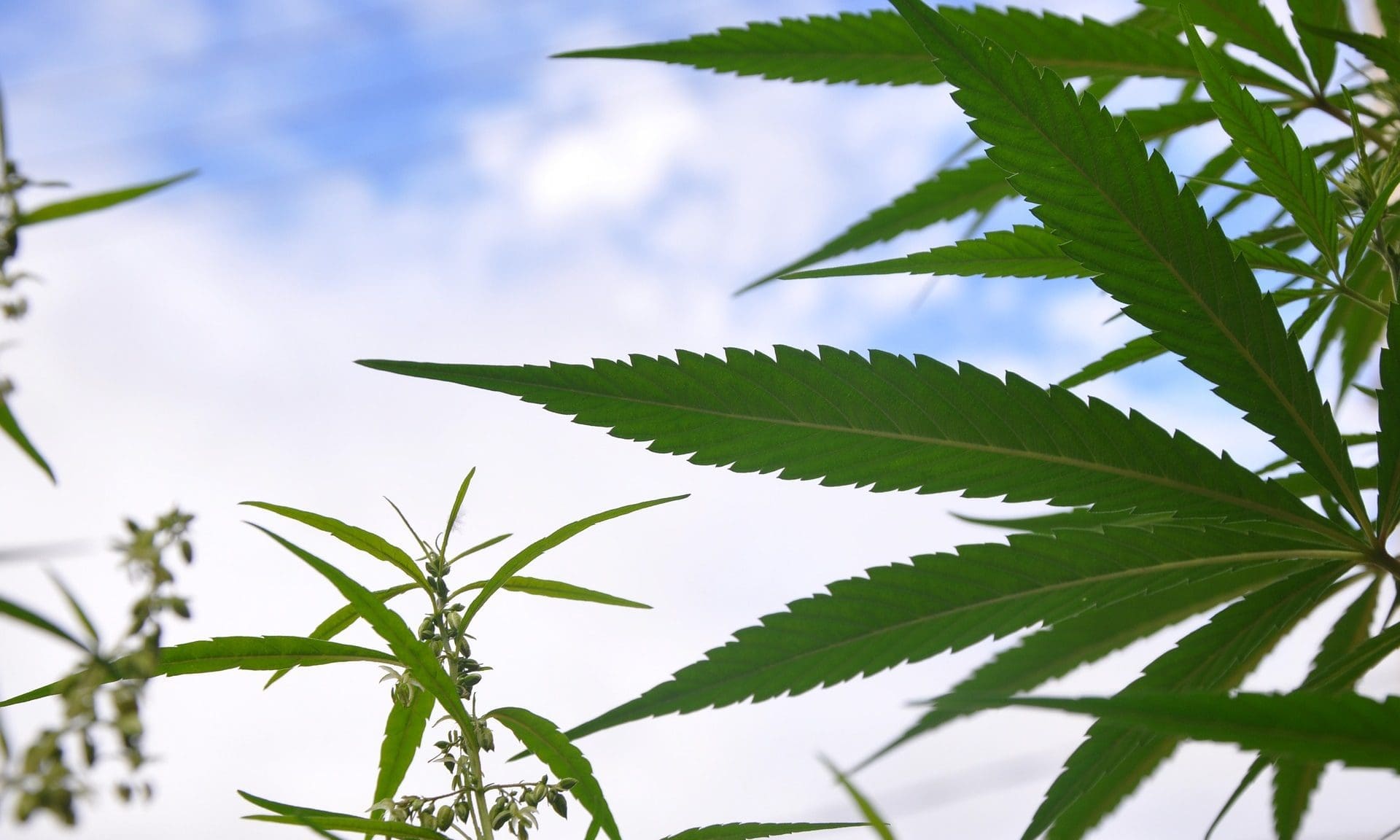 The Democrat mounting a well-funded bid to oust Senate Judiciary Committee Chairman Lindsey Graham (R-SC) says he supports legalizing marijuana.
"I think we should legalize, regulate and tax marijuana like we do alcohol and tobacco," Jaime Harrison argued this week. "There is simply no medical reason to lock people up over this issue. In essence, this is about common sense."
The former South Carolina Democratic Party chairman said that the issue is also a matter of criminal justice reform.
"We know that marijuana arrests, including those for simple possession, account for a large number of drug arrests. The racial disparities in marijuana enforcement—black men and white men smoke marijuana the same rates, but black men are much more likely to be arrested for marijuana possession—is just unacceptable," he said in an interview with CNBC. "Across the country, we are finding that states are legalizing marijuana and medical marijuana, and it's just time for South Carolina to lead on this issue."
Federal campaign finance disclosures filed on Wednesday show that Harrison, who also served as an aide to Rep. Jim Clyburn (D-SC) and a lobbyist with the Podesta Group, outraised Graham for the second quarter in a row.
The state Democratic party, on Harrison's last day in office as chair in 2017, approved a resolution endorsing a pending medical cannabis bill in the South Carolina legislature.
"Caregivers and patients are searching for treatment options for unmet medical needs, particularly for epilepsy, Alzheimer's disease, cancers, and the effects of chemotherapy," the measure said. "The cannabis plant in various forms including oils, creams, drops and liquids has shown some promise in treating these medical conditions."
A South Carolina Senate committee advanced a medical marijuana bill last year but it never ended up advancing to a floor vote.
In 2018, the state's Democratic primary voters approved an advisory medical cannabis ballot question by an 82 percent to 18 percent margin.
Graham, for his part, opposes marijuana legalization and hasn't brought any pending cannabis legislation up for hearings or votes in his panel, which handles criminal justice issues.
That said, he has cosponsored a handful of reform bills in past years. For example, in 2016 he signed onto legislation to protect medical marijuana states from federal interference and reschedule cannabis, and in 2017 he cosponsored a bill to remove CBD from the list of federally banned substances.
He has a mixed record when it comes to votes on cannabis amendments.
In 2015, Graham voted against an Appropriations Committee amendment that would have allowed the U.S. Department of Veterans Affairs to recommend medical cannabis to patients; but the next year he reversed himself and supported a similar measure. Also in 2016, he backed an amendment to prevent the Department of Justice from spending money to interfere with state medical cannabis laws.
Shortly after it was announced he would be taking over the Judiciary panel's gavel, Sen. Cory Booker (D-NJ) joked that he would be sending marijuana-infused brownies to congratulate Graham, a quip that the incoming chairman seemed to appreciate.
While South Carolina typically isn't seen as a state where Democrats are likely to pick up a U.S. Senate seat, this year's contest between Harrison and Graham is attracting attention from national political observers due to the outsized funding haul the challenger has been able to bring in so far.
Illinois Collects $52 Million In Marijuana Tax Revenue In First Six Months Of Legal Sales
Photo courtesy of Max Pixel.