Trump Hires Anti-Marijuana White House Press Secretary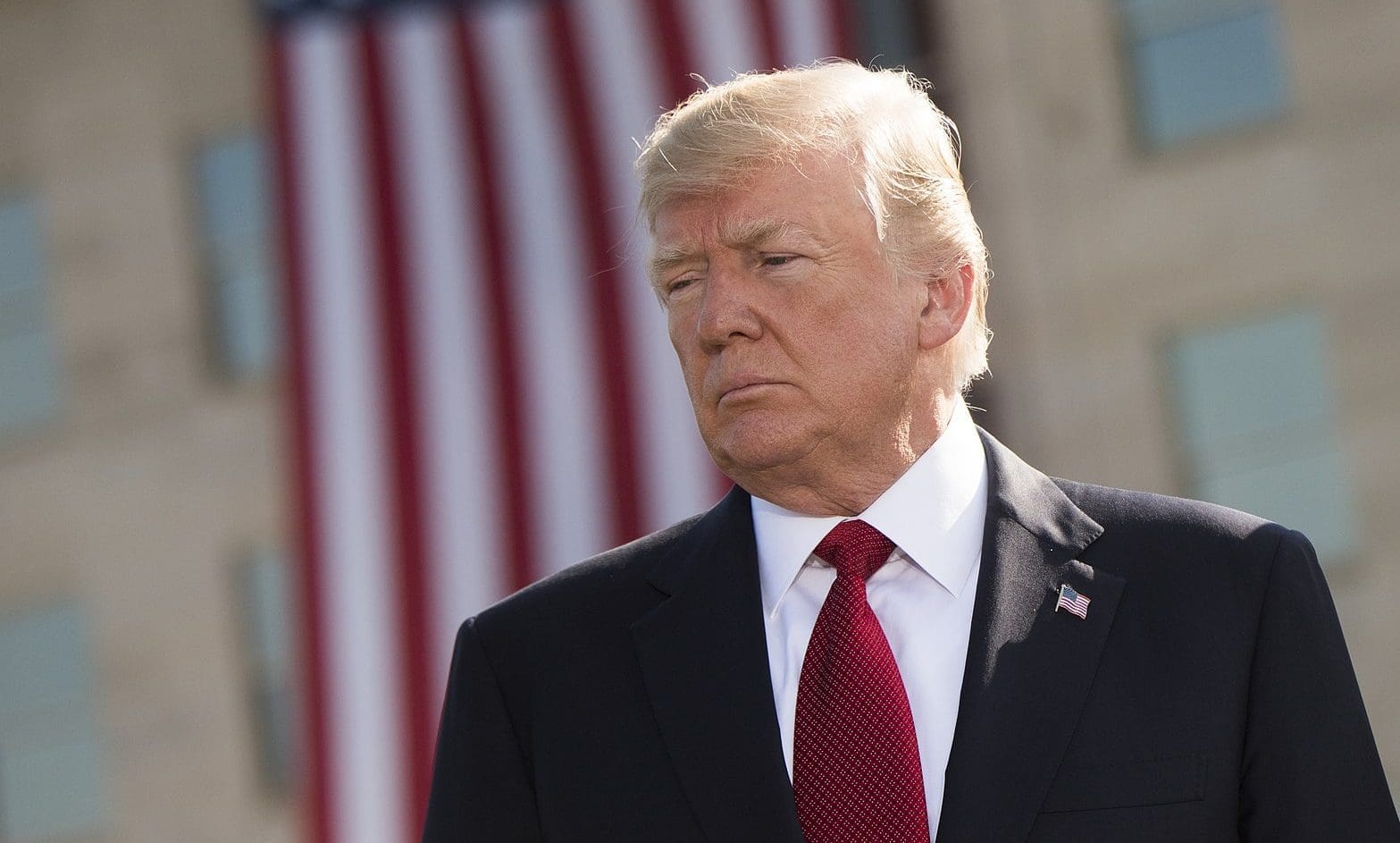 President Trump has a new White House press secretary—one who appears to disagree with him on whether states should be able to legalize marijuana.
Kayleigh McEnany, a longtime political commentator and former Republican National Committee spokesperson who is shifting from Trump's 2020 reelection campaign to the new top administration position, has repeatedly claimed that cannabis legalization "should not be left to the popular vote" in states and should instead be decided by the federal Food and Drug Administration.
Although the president does not personally support legalizing marijuana, he has consistently said he backs the right of states to do so without federal interference.
Beyond the question of state policies, a review of McEnany's columns, television appearances and tweets reveals an ardent anti-marijuana mindset.
In a 2014 Daily Caller piece, she wrote that the cannabis reform movement is based on a "twisted," "backwards" and "perverse" conception of liberty and an ignorance of scientific data—suggesting that the substance is to blame for emergency room visits, lung damage and lower IQ.
"The legalization of marijuana is a proxy war, setting the stage for legalization of a variety of these other vice crimes" such as other drug use and sex work, Trump's new press secretary wrote, arguing that cannabis reform advocates' conception of liberty is itself a "dangerous and pervasive narcotic that will extinguish virtue for the sake of vice."
She continued to bash legalization supporters in a 2015 piece for Above the Law, saying they "naively" tout a "live and let live" slogan "with all the wisdom of a 1970s hippie fresh out of Woodstock."
McEnany went on to blame cannabis for homelessness issues, traffic fatalities, sexual victimization, academic failure and psychopathology, arguing that the substance is more dangerous than alcohol.
"Where the subacute effects of alcohol can be the annoyance of a brief hangover, marijuana can have substantial lingering effects," she wrote.
"Much like the big tobacco advertising campaigns geared toward young people, big marijuana is marketing its drug as an innocuous or appealing snack, sure to garner youth attention," McEnany claimed. "While supporters applaud America's new cash cow—marijuana—perhaps we should ask ourselves whether this newfound flow of revenue should be hoarded at the expense of America's youth—the marijuana martyrs."
In a 2014 CNN appearance, she argued that marijuana is as harmful as alcohol and opiates.
In a 2015 interview on Fox Business, McEnany claimed that it is "taking it a step too far" to suggest that laws banning marijuana and other drugs were based on racism and that it's "a ridiculous argument to bring race into this."
In a CNN appearance, also in 2015, she again said she does "not think [criminalization] is a racial issue," also claiming that there is a "link between violent behavior and marijuana."
During the 2016 presidential election, McEnany tweeted in reaction to a number of candidates' cannabis comments.
For example, she slammed former Secretary of State Hillary Clinton (D) and Sen. Bernie Sanders (I-VT) for supporting states' rights to legalize marijuana but not to discriminate against LGBT people who want to get married.
Hillary says states are laboratories for democracy & should decide on marijuana. How about same-sex marriage? Double standard #DemTownHall

— Kayleigh McEnany (@kayleighmcenany) February 4, 2016
So states can decide on marijuana but not on same-sex marriage? There's the flawless Bernie Sanders logic at it again #DemDebate

— Kayleigh McEnany (@kayleighmcenany) November 15, 2015
She also appeared to accuse Sanders of being high on marijuana in relation to his comments on climate change with which she disagreed.
Bernie Sanders says climate change causes terrorism. I say stop smoking marijuana BS #DemocratDebate

— Kayleigh McEnany (@kayleighmcenany) November 15, 2015
Another tweet, riddled with spelling errors, appeared to suggest that Democrats want to solve the "heroine [sic] epidemic" by giving "the kidies [sic] the soft drugs" such as marijuana.
Solution to heroine epidemic? Legalize marijuana – give the kidies the soft drugs. #DemDebate

— Kayleigh McEnany (@kayleighmcenany) January 18, 2016
Meanwhile, she cheered former New Jersey Gov. Chris Christie (R), who was one of only a handful of candidates in the race to pledge to enforce federal prohibition in states that legalized for what she said was a "slam dunk" debate comment calling marijuana a "gateway drug."
Being pro-life extends beyond the womb, it extends to prohibiting gateway drugs like marijuana –@GovChristie slam dunk #GOPDebate

— Kayleigh McEnany (@kayleighmcenany) September 17, 2015
Trump, on the other hand, repeatedly said during the campaign that he would respect whatever states decide to do on cannabis.
"I really believe you should leave it up to the states. It should be a state situation," he said at one rally. "In terms of marijuana and legalization, I think that should be a state issue, state by state."
While McEnany's views on state cannabis laws appear to be at odds with those of her boss, they do seem to be in line with a number of other key figures in the Trump orbit.
Last month, the president named then-Rep. Mark Meadows (R-NC)—who repeatedly voted against marijuana reform measures in Congress—as his new White House chief of staff.
In February, a top Trump reelection campaign spokesman said the administration's position is that marijuana must be "kept illegal."
In 2018, Trump's first attorney general, Jeff Sessions, rescinded an Obama-era memo directing federal prosecutors to generally respect state cannabis laws.
And although Trump has voiced support for states' ability to enact their own marijuana policies when asked, he himself has taken several hostile actions on the issue as president.
His budget proposals to Congress, for example, have requested the deletion of a rider that shields state medical cannabis laws from federal interference. And when he has signed spending bills into law that contain that provision, Trump has issued statements arguing that he has the right to ignore it.
It remains to be seen if and how McEnany's anti-cannabis worldview will impact the president's actions leading up to the November election.
Former Vice President Joe Biden (D), the presumptive Democratic nominee, opposes legalizing marijuana—leading some observers to argue that Trump could try to outflank him and undermine support from young people in particular by endorsing the broad policy change in a surprise move as Election Day approaches.
The prospects for such a development seem less likely as the president continues to surround himself with prohibitionist advisers, however, though he has consistently shown that he doesn't always value the advice of even his most senior staffers.
This piece was first published by Forbes.
Photo courtesy of Wikimedia.
Maine Marijuana Sales Can Finally Begin, Officials Announce Four Years After Voters Legalized It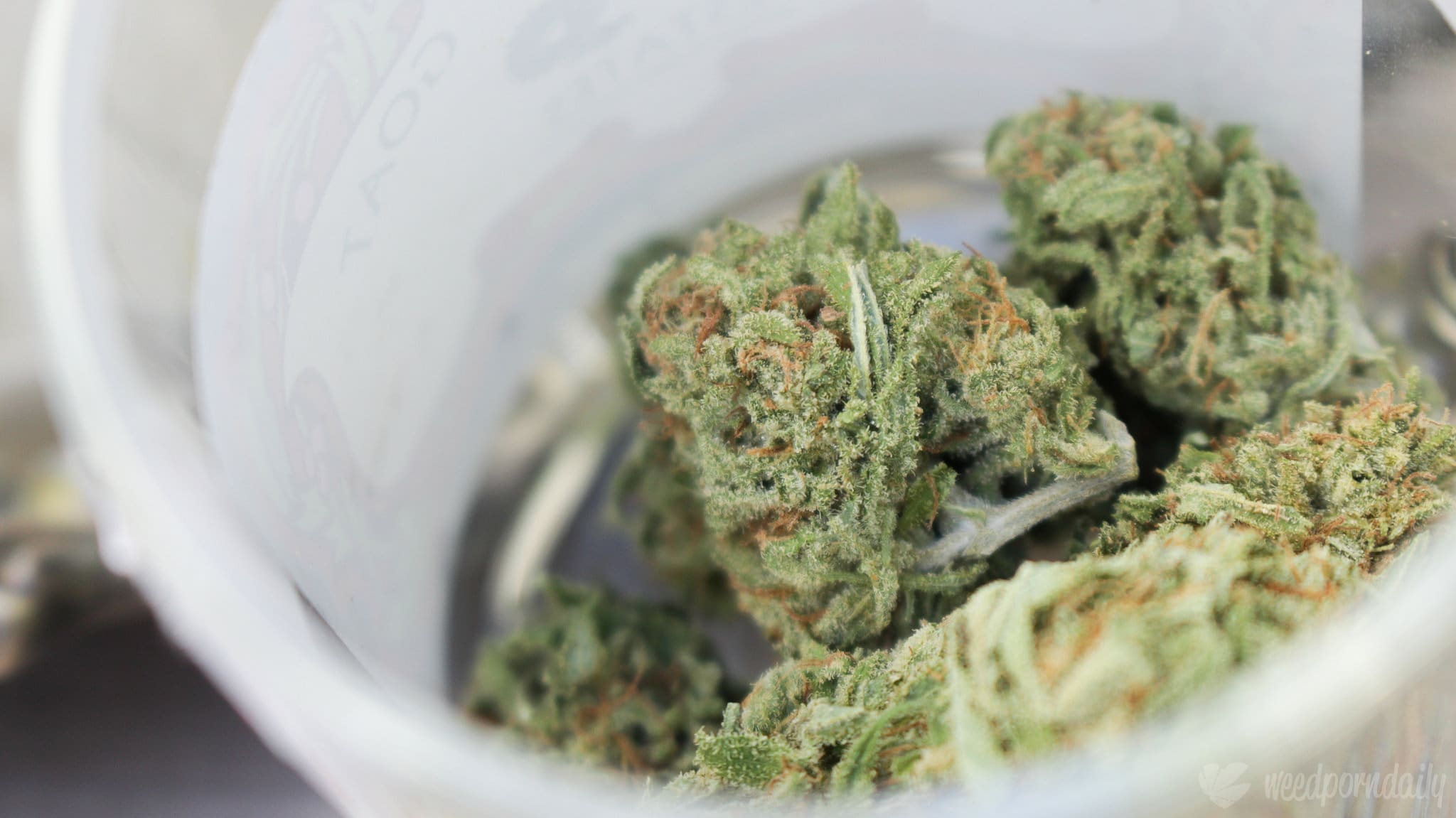 Marijuana businesses in Maine can begin recreational sales on October 9, the state's cannabis regulatory body announced on Friday.
This comes nearly four years after voters approved a legalization ballot measure—a significant delay in implementation compared to California, Massachusetts and Nevada, which also legalized for adult-use on the same day in 2016.
The first round of cannabis business licenses will be issued on September 8, giving licensees about a month to begin harvesting, processing and ensuring quality control for their marijuana products. It's not clear how many licenses will be initially approved.
Retail sales of adult use marijuana to consumers 21 years of age or older will be permitted starting on Friday, October 9, 2020.

View our full press release: https://t.co/vwpNPh2KhB

— Maine Office of Marijuana Policy (@MaineOMP) August 14, 2020
The state's Office of Marijuana Policy (OMP) said it had planned to launch retail sales in April, but that timeline was pushed back due to the coronavirus outbreak.
"The public's health and safety are at the forefront of every decision we make," OMP Director Erik Gundersen said in a press release. "While we were poised to launch this new industry earlier this year, we were unwilling to sacrifice the high standards we have set for this program by launching during an emerging public health pandemic and in the absence of a testing facility."
"With the support of the public health community, municipalities across the state, and the industry we regulate, we have used the last few months to ensure this new industry is introduced to Maine consumers in a manner that is as responsible as possible," he said.
Marijuana businesses will have to impose social distancing and other public safety requirements in order to operate during the COVID-19 pandemic.
"Today's announcement is a major milestone in honoring the will of Maine voters and a significant step toward launching a new industry in the state," Gundersen said. "Many of the business owners we have spoken with during the application process are ready and eager to commence operations."
The nearly four-year delay in implementation in Maine is partly the product of interference by then-Gov. Paul LePage (R), a vocal opponent to cannabis reform, and other legislators.
Gov. Janet Mills (D), who signed legislation to set the framework for legal marijuana sales last year, has taken a different tone on the issue.
Montana Will Vote On Two Marijuana Legalization Measures In November, State Confirms
Photo courtesy of WeedPornDaily.
DNC Rejecting Legal Marijuana In Platform Is 'Shameful,' Soon-To-Be Congressman Says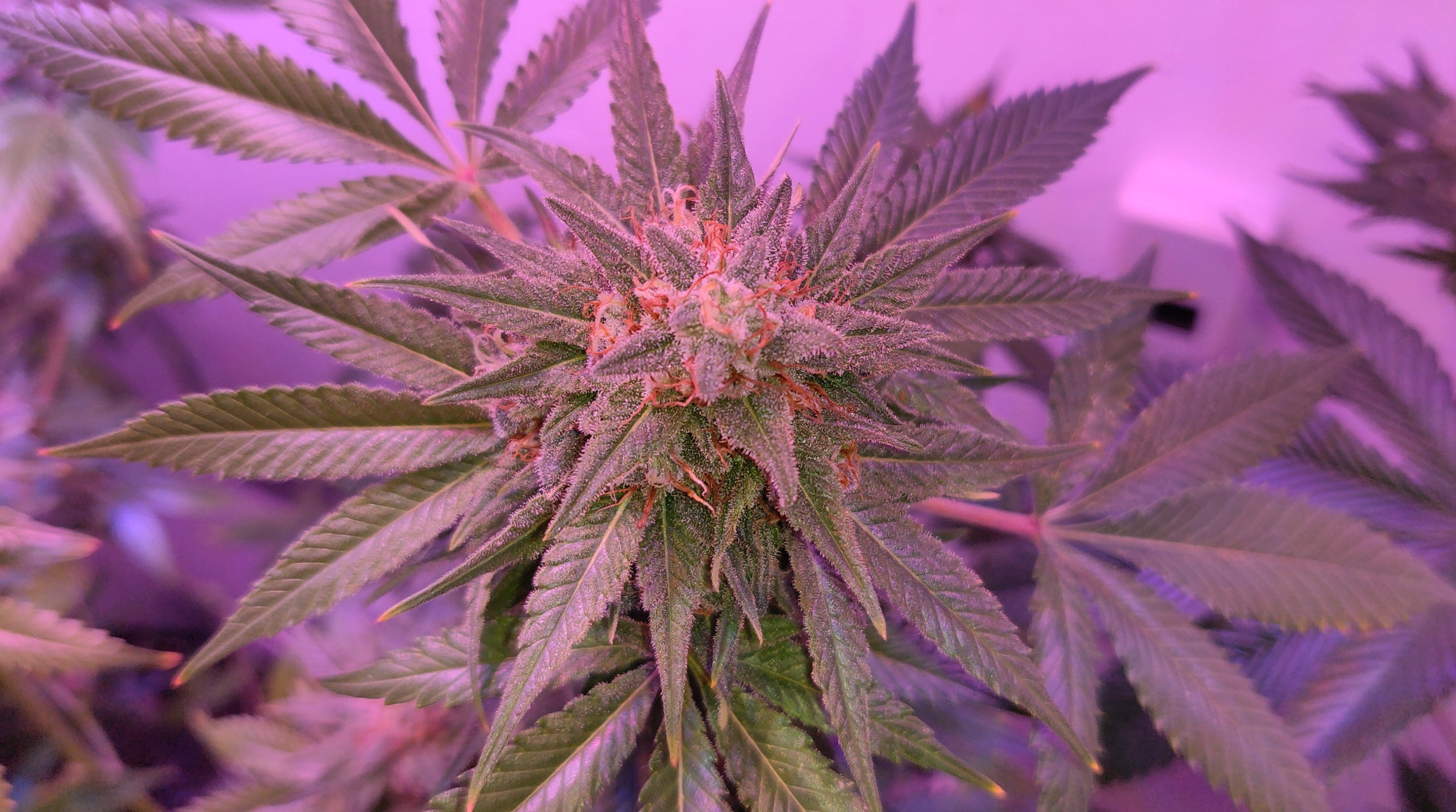 A Democratic congressional nominee who is all but certain to be elected to the House this November said on Thursday that it is "shameful" the Democratic National Committee's (DNC) platform committee recently rejected an amendment to make marijuana legalization a 2020 party plank.
Mondaire Jones, a progressive attorney who won his party's primary in New York's strongly Democratic 17th congressional district last month, put DNC officials on notice during a virtual Netroots Nation event, calling them out for not advancing bold policies such as comprehensive cannabis reform and universal health care.
"It is shameful to me that the Democratic platform…rejected the legalization of marijuana—something that really should not be controversial anymore, especially given what we've seen in our so-called criminal justice system, which I call the criminal legal system," he said. "The incarceration of so many black and brown people, deliberately, intentionally a relic of Jim Crow."
"We're living in a time when majority of the American people support Medicare for All. It's shameful to me that the democratic platform does not include that,[and it]rejected the legalization of marijuana. That's something should not be controversial anymore" @MondaireJones #NN20 pic.twitter.com/Nk7AmxZxpn

— People for Bernie (@People4Bernie) August 13, 2020
He added that voters shouldn't necessarily rely on presidential nominees to pursue progressive policies that they are demanding and should instead expect to see leadership from Congress.
"We can't take for granted the fact that our nominees are going to govern in a way that we will want them to and it's why it's so important that we exercise, we're in Congress, our Article One authorities," Jones said. "One thing that we've gotten away from in recent years is the fact that Congress really should be the most powerful aspect of our federal government."
"It's why the framers put it in Article One because they thought the Congress should be most powerful—but instead we've have an executive that has way too much power. As a soon-to-be progressive in Congress, we need to be acting as a bloc. That means everybody in the Congressional Progressive Caucus needs to get their act together and withhold their support from legislation that should be better for the American people. It means that folks who are self-described as progressives in Congress have to start legislating like that. And if not, then grassroots organizers need to hold them accountable."
Watch Jones 's full comments on marijuana and the Democratic Party, starting around 20:50 into the video below:
While Jones didn't explicitly criticize presumptive Democratic presidential nominee Joe Biden, his ongoing opposition to marijuana legalization is precisely an example of what he's talking about. Despite supermajority support for the policy change among Democrats, he's refused to adopt a pro-legalization position, instead drawing the line at possession decriminalization, medical cannabis legalization, modest rescheduling and expungements.
There are some advocates who suspect it's because Biden's agenda omits legalization that DNC's platform committee soundly rejected the amendment. Even a co-chair of the Congressional Cannabis Caucus and sponsor of a legalization bill, Rep. Barbara Lee (D-CA), voted against the measure, taking activists by surprise.
Meanwhile, Biden's pick for a vice presidential running mate, Sen. Kamala Harris (D-CA), has evolved on marijuana policy. Though she coauthored an official voter guide argument opposing a California cannabis legalization measure as a prosecutor in 2010 and laughed in the face of a reporter who asked her about the issue in 2014, she went on to sponsor legislation to federally deschedule marijuana in 2019.
Even so, she's indicated she doesn't plan to push the former vice president to support legalization.
A key committee chairman's staffer and several advocates told Marijuana Moment earlier this month that there are plans in the works to get the House version of Harris's marijuana legalization bill to the chamber's floor in September, though nothing has yet been publicly confirmed by leadership.
Jones, in his new comments, made clear that the executive branch shouldn't have the final word on this and Congress should move to advance cannabis legalization regardless of the president's position.
Sen. Ed Markey (D-MA), the incumbent being challenged by formerly anti-marijuana Rep. Joe Kennedy III (D-MA), made a similar point last month, saying that a Democratic Congress would advance legal cannabis legislation in 2021 despite opposition from a President Joe Biden.
ACLU, NAACP And Other Groups Push Congress To Pass Marijuana Legalization Bill By Next Month
Photo courtesy of Mike Latimer.
Local Marijuana Bans In California Keep Illicit Market Alive And Block Revenue, Study Shows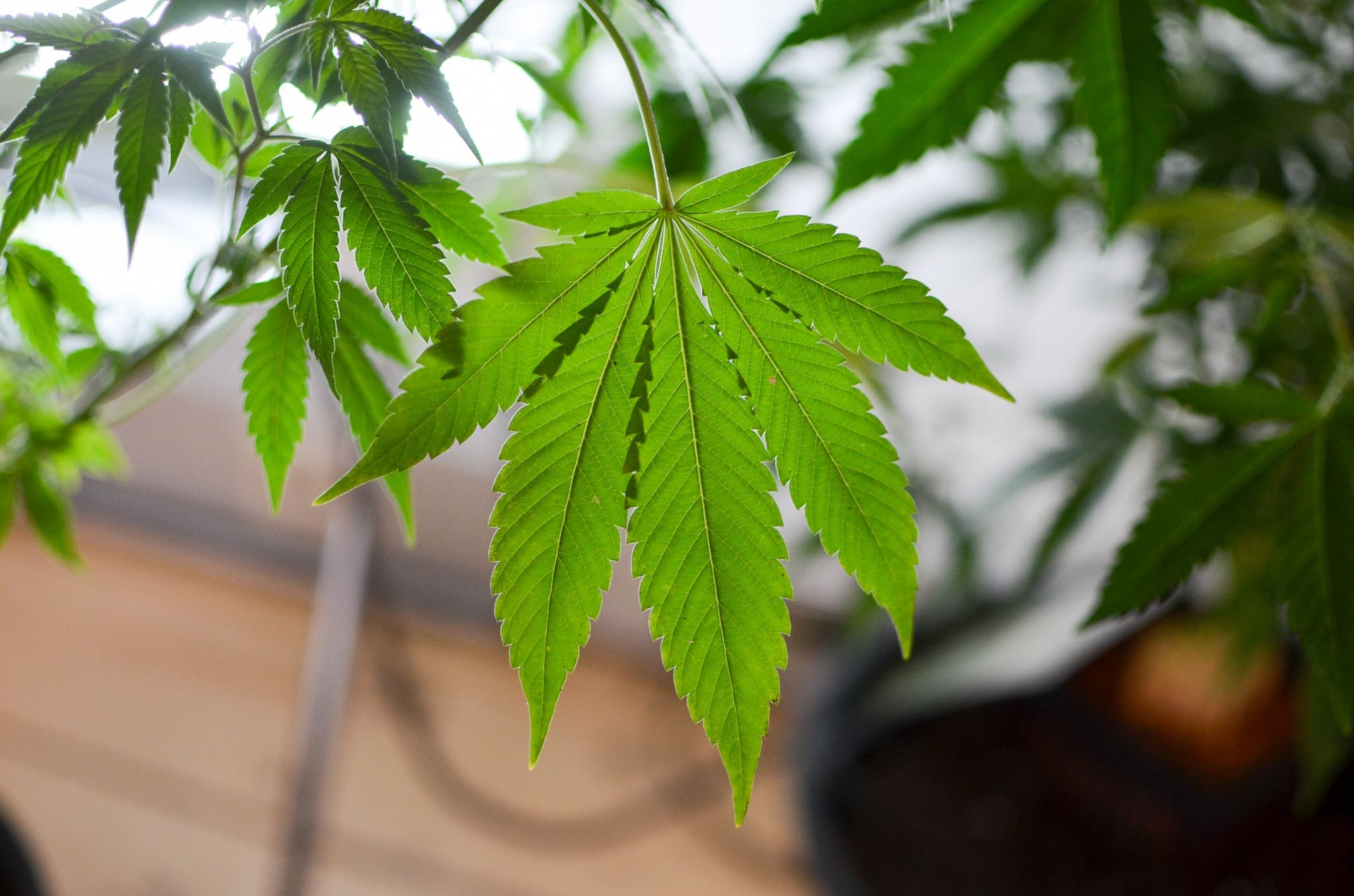 Local bans on marijuana businesses in California are helping the illicit market to thrive and are depriving the state and municipalities of tax revenue that could help offset economic losses caused by the coronavirus pandemic, according to a new study.
The report analyzes the financial impact from the 75 percent of cities and counties that have implemented cannabis market bans despite the 2016 statewide vote to legalize the plant for adult use.
"Inconsistencies between different jurisdictions, particularly with tax rates, licensing procedures, and land use regulations" have created a situation in which "the illegal market continues to make up a large majority of the cannabis sales in California," it concludes.
The analysis shows that while there's strong demand and potential for revenue, California is far behind other legal states because of the widespread localized prohibitions.
"In benchmarking California's legal cannabis sales performance against other states that have legalized recreational cannabis sales, the state generally does not fare well," it says, noting that "California's per capita taxable cannabis sales of $51.77 in 2019 is less than half the per capita sales in Washington, Oregon, and Colorado."
The analysis—which was conducted by the financial consulting firm Applied Development Economics and commissioned by the California Hispanic Chambers of Commerce and Weedmaps (which, by way of full disclosure, is a longtime sponsor of Marijuana Moment)—used three jurisdictions with varying marijuana regulations to underscore the potential for local tax revenue that comes with allowing cannabis businesses. Those areas are Stockton, San Bruno, and unincorporated Sacramento County.
Stockton, which just last year developed a licensing system and established a five percent local tax on marijuana sales, could net anywhere from $824,500 to $3.9 million annually in revenue once it approves enough retailers meet demand.
San Bruno is "an untapped cannabis market with no existing cannabis retailers operating within the city limits," the report notes. While the City Council approved a measure to put a proposed 10 percent sales tax on cannabis on the November ballot, it has yet to implement licensing regulations.
The analysis estimates that, if voters approve the Council-passed initiative and businesses are allowed to operate in the city, "local tax potential for the City of San Bruno ranges from about $235,300 to $1.1 million."
The unincorporated areas of Sacramento County provide the most restrictive example in the report. While some local jurisdictions, including the city of Sacramento, allow cannabis businesses and impose local taxes, the county itself does not and doesn't have any plans in the works to establish a licensing system.
Given the estimated range for demand, analysts said that if the county adopted Sacramento's four percent tax rate, it stands to generate anywhere from $1.2 million to $5.8 million annually.
"Based on our independent and objective analysis, cannabis businesses show significant market potential for additional legal sales throughout California," the report concludes. "This would result in substantial increases in tax receipts for state and local governments if the number of retail cannabis establishments expands to meet local demand in those communities that do not currently have legal retail cannabis sales."
"Because of the state's underperforming retail cannabis market, the range of potential market support has significant upside. The market demand already exists, with most of the demand currently met through illicit sales channels that generate no tax revenues. As local governments struggle with meeting their budget needs and providing essential services to their residents, legal cannabis sales represent a source of revenue that has remained untapped by most California jurisdictions."
Julian Canete, CEO of California Hispanic Chambers of Commerce, said in a press release that local bans on marijuana businesses "have hampered opportunities for cannabis entrepreneurs for almost four years since California voters passed Prop 64."
"In the wake of COVID-19, there's never been a better time for local governments to embrace the potential for more tax revenue that fund critical services, and we hope this study encourages many to rethink their opposition," he said.
Read the full study on California's cannabis market below: 
ADE Cannabis Report by Marijuana Moment on Scribd
Photo courtesy of Philip Steffan.